Introduction
Another day, another product launch from one of the manufacturing titans. Christmas seems to have gone by in a flash, and the slew of new releases that we saw last year seems to have settled down. Nvidia wanted to be first to the fore this year, and thus, we've now got our hands on the brand new RTX 4070Ti.
This GPU might be a controversial pickup, as Nvidia looks to have rebranded the unpopular 4080 12GB by giving it a new name -and hopefully a better price. We recommend checking out how performance and value stack up in our full in-depth review on the website. In this buyers guide we'll be delving into the best CPUs to pair with Nvidia's latest RTX 4070Ti for those looking to build a powerful PC in the new year!
Suggested Article: Palit GameRock Premium Edition GeForce RTX 4070Ti Review
Our Recommendations At a Glance
Keep reading for a more in-depth coverage of each CPU in this roundup!
Is the RTX 4070Ti Mid-Range or High-End?
As Nvidia starts to bring out more SKUs from their RTX 4000 range, we're able to recommend less powerful CPUs. Ensuring you buy what you need based on your use-case is a vital decision making process that will aid consumers in choosing components. The '70Ti' model has always sat in a strange position in the market that teeters between mid-range and high-end.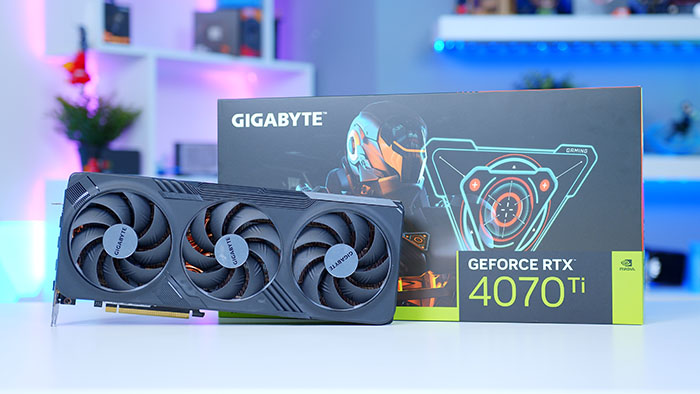 The performance of the 3070Ti is comparative to that of a Radeon RX 6900XT, and this card can handle 4K resolution exceptionally well. Arguably, this metric puts the 70Ti at the high-end, but I believe this is ultimately dependent on your other components. If you're looking to build a workstation/gaming PC, the 4070Ti is a more price conscious option that will need to be paired with a relatively high-end CPU, such as an Intel Core i7 13700K or above.
For those purely looking at gaming performance, the 4070Ti will pair very nicely with a mid-range CPU from either Intel or AMD. This allows you to save some money on the CPU front, while ensuring you're not losing out on frames due to a weaker CPU. The 4070Ti is somewhat versatile in its market positioning, giving users plenty of choice between a productivity workstation or an extremely powerful gaming PC!
AMD or Intel – Which is Better?
The AMD vs Intel argument is an age-old discussion that has been around for as long as we can remember. Though either manufacturer isn't necessarily the best, they both have their own advantages and disadvantages dependent on the type of system you're building. We've noted down the major differences between each manufacturer below:
AMD CPUs
AMD's more modern CPUs have been a popular mainstay in the market, giving consumers the opportunity to enjoy high performance at a relatively low price. Ryzen 3000 and 5000 were the big hitters for AMD and are still some of the most commonly purchased gaming CPUs today. Ryzen 7000 didn't offer the same value-proposition that their previous AM4 platform did, but the top-end SKUs are still excellent if you're willing to deal with the significant cost of the platform.

The majority of AMDs CPUs are geared more towards gaming than productivity workstations. The Ryzen 9 CPUs are excellent, but they wouldn't be our go-to choices when you compare them to Intel, both in performance and pricing. However, as pure gaming CPUs, AMD will not disappoint, and you can definitely save some money on the older generation due to lower platform costs.
Intel CPUs
Intel CPUs have been the go-to manufacturer for high performance with multiple threads. Intel have always been one step ahead of AMD when it comes to performance metrics, offering exceptional clock speeds combined with increased core counts. Even though the higher amount of cores won't necessarily affect most games, the clock speed does give your CPU the ability to process data from your GPU much quicker.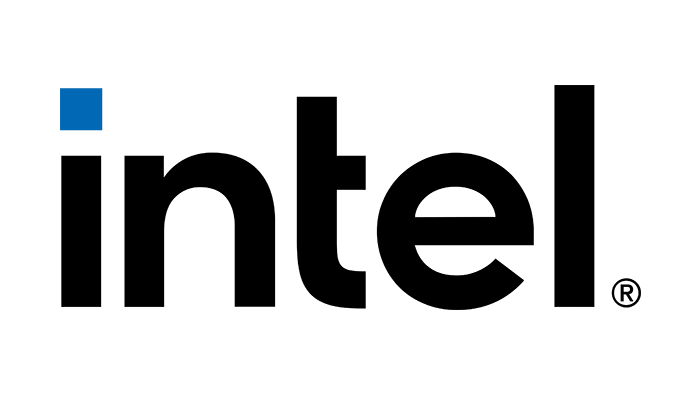 Intel's most recent 12th and 13th-Gen CPUs are perfect for a multi-faceted system, giving consumers the ability to engage in productivity tasks during the day and some gaming in the evening. The 13th-Gen options will incur somewhat of an entry cost, especially if you'd like a newer motherboard, but the generational performance improvements will be worth the cost for many consumers.
Best CPUs for the Nvidia GeForce RTX 4070Ti
1. Best Budget CPU – Intel Core i5 12600K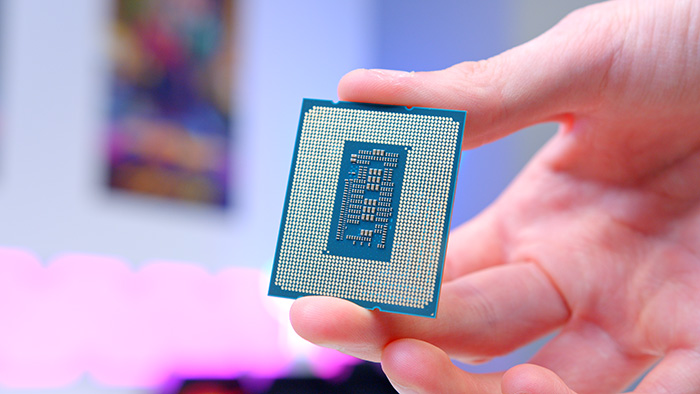 Key Specs:
Core Count: 10
Thread Count: 16
Base Clock Speed: 3.7GHz
Boost Clock Speed: 4.9GHz
Max Turbo Power: 150W
Overclockable: Yes
First off in our roundup is the Core i5 12600K from Intel. Based on the current price and excellent performance of the Core i5, this makes it a great pairing with Nvidia's RTX 4070Ti. Between AMD and Intel, this 12th-Gen beast is one of the best budget options money can buy compared to numerous other options. The 12600K offers great single and multithreaded metrics, making it ideal for 1080P and 1440P gaming. It can handle 4K with lower framerates, but consumers looking to play games at 4K consistently may want to consider a more powerful GPU & CPU combo.
The reason we've picked the 12th-Gen option over Intel's latest 13th-Gen Core i5 is primarily due to pricing. The price of the 12600K has significantly dropped since the release of the 13th-Gen platform, making this CPU a definitive purchase for those wanting to build a powerful but price conscious PC. The entry cost for this platform is relatively low as well, allowing users to choose from a multitude of motherboards, including the cheaper B660 chipset, along with the option of DDR4 & DDR5 memory significantly decreasing the overall build cost.
Pros
Very reasonable price.
Incredible single core performance.
Perfect for a mid-range system.
Cons
Will experience bottlenecking at max settings.
Not ideal for more complex multi-treaded productivity applications.
Buy the Intel Core i5 12600K on:
2. Best AMD Gaming CPU – AMD Ryzen 7 5800X3D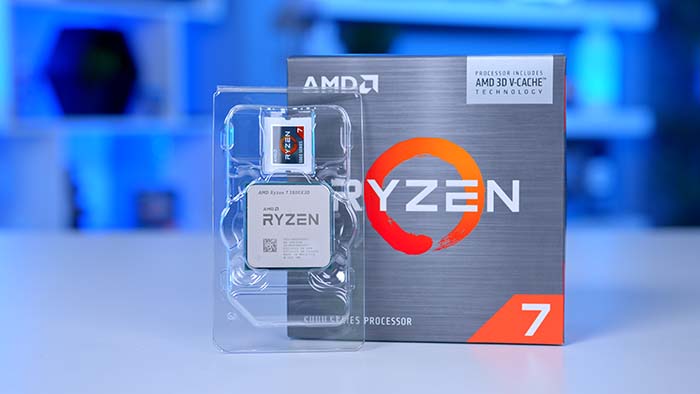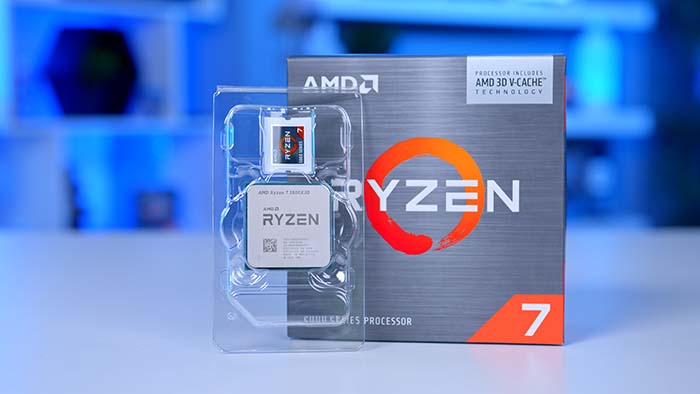 Key Specs:
Core Count: 8
Thread Count: 16
Base Clock Speed: 3.4GHz
Boost Clock Speed: 4.5GHz
Default TDP: 105W
Overclockable: Yes
AMD's Ryzen 5000 CPUs have offered consistently impressive performance across the entire range, from the budget chips all the way up to the expensive options. However, the 5800X3D was a unique variant that could go toe-to-toe with Intel's Core i9 12th-Gen SKUs, which up until a few months ago were the most powerful CPUs on the market.
The reason why the 5800X3D is one of the best gaming CPUs is due to AMD's 3D V-Cache technology. This cache provides a significant boost in gaming performance, making it a worthwhile purchase for those building a PC purely for gaming. The 5800X3D isn't ideal for a productivity workstation, as there are better options when it comes to cores and clock speeds. But the 5800X3D is perfect for a gaming-only system, and it also has a relatively low platform cost, allowing more price-conscious consumers to save some money whilst still being able to build a powerful gaming PC.
Pros
Awesome metrics in games.
Platform cost is very reasonable.
Multitude of cheaper motherboard options.
Cons
No upgradeability due to deprecated platform.
Not ideal for productivity workloads.
Buy the AMD Ryzen 7 5800X3D on:
3. Best All-Rounder CPU – Intel Core i7 13700K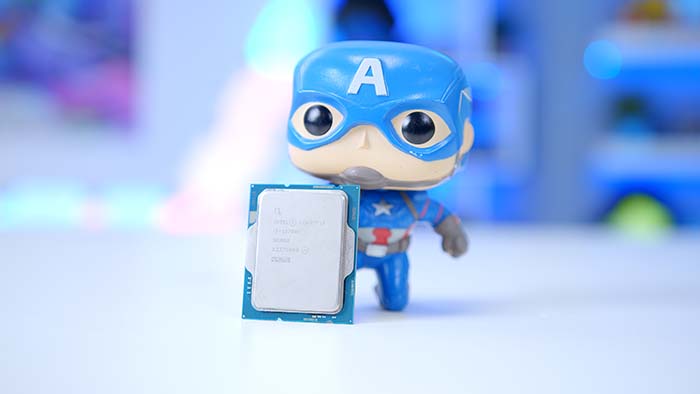 Key Specs:
Core Count: 16
Thread Count: 24
Base Clock Speed: 3.4GHz
Boost Clock Speed: 5.4GHz
Max Turbo Power: 253W
Overclockable: Yes
For our third CPU we've picked out Intel's latest Core i7 13700K. During the launch of the 13th-Gen CPUs, Intel demonstrated that they are capable of providing significant generational improvements, and the 13700K is arguably one of the best SKUs that came with the new platform. The 13700K is currently one of the best CPUs on offer, meeting the metrics of the previous generation's Core i9 12900K in single and multithreaded scores.
The Core i7 13700K can pretty much handle anything you throw at it. Whether you're playing games at 1440P and 4K, or if you need a chip that can handle complex workloads such as video editing or 3D rendering. Although the 13th-Gen platform is likely to become deprecated within the next year or so, the 13700K will be able to survive the demand in performance for the next 3-5 years, possibly even longer. This puts the 13700K in a very strong position in the market offering consumers an exceptionally high performing CPU at a more than reasonable cost.
Pros
Ideal for a workstation or high-end gaming PC.
Very capable at 4K.
Reasonable platform cost.
Cons
Platform at the end of its life cycle.
Can't outperform the 13900K or 7950X.
Buy the Intel Core i7 13700K on:
4. Best High Performance CPU – AMD Ryzen 9 7900X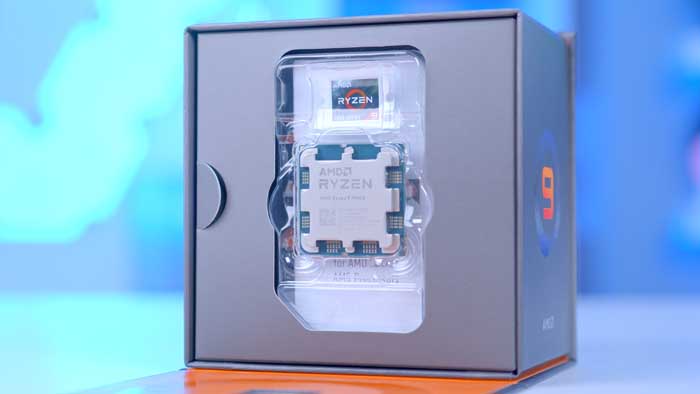 Key Specs:
Core Count: 12
Thread Count: 24
Base Clock Speed: 4.7GHz
Boost Clock Speed: 5.6GHz
Default TDP: 170W
Overclockable: Yes
For our last CPU in the roundup, we've picked out the Ryzen 9 7900X from AMD's latest AM5 platform. The Ryzen 7000 launch was somewhat underwhelming for AMD, but the top-end SKUs offer a much better value-proposition compared to the 7600X and 7700X options. The 7900X topped the charts when it comes to framerates, sitting just below Intel's most recent 13900K and AMD's own 7950X. Multi and single-threaded scores are excellent, and many consumers will be more than happy with the performance in games or as a workstation CPU.
One of the biggest benefits to picking up a Ryzen 7000 CPU is upgradeability. AMD's AM5 platform is currently one of the only offerings on the market that is providing hardware that won't be deprecated in the next year or so. Although PCI-E Gen5 and DDR5 aren't necessarily showing us much right not in terms of ROI (return-on-investment), they will become the new standard for hardware in the very near future. This will make upgrading much easier in the future, but consumers definitely need to be aware that there is a costly entrance to the platform when picking up new components such as AMD's new motherboards and a low latency DDR5 RAM kit.
Pros
Excellent as a workstation or gaming CPU.
Platform expected to last for the next three years.
One of AMD's best CPUs.
Cons
Very costly platform.
Boosting behaviour requires a strong CPU cooler.
Buy the AMD Ryzen 9 7900X on: