Introduction
The CPU market is saturated with a plethora of options that can make picking up the perfect processor a tricky task. With manufacturers constantly pumping out new technology, and new processor generations hitting the market every 12 months or so, the market moves fast. As a buyer, it is important to make sure your purchase decision isn't about to become out of date, and that you pick up the best possible processor with the budget you have available.
With this in mind, how do you decide on which CPU to buy? Should you pick the best processor possible to minimise bottlenecking and maximise performance? Or instead, should you grab something lower-end with the intention of upgrading later on?
Today we seek to answer those questions by breaking down how to choose the right CPU for your gaming PC. This guide that breaks down the most important factors and features that you should consider before buying.
Suggested Article: The Best CPUs for Gaming 2022
What is a CPU?
A CPU (or processor) is the central hub of your PC. It is the component that calculates all of the mathematical and logical processes within your build, making it crucially important. While doing this your CPU is also responsible for telling other components when to do their jobs, and in what order. Any mouse clicks or keyboard inputs will also be converted by your CPU from machine code into tasks and processes.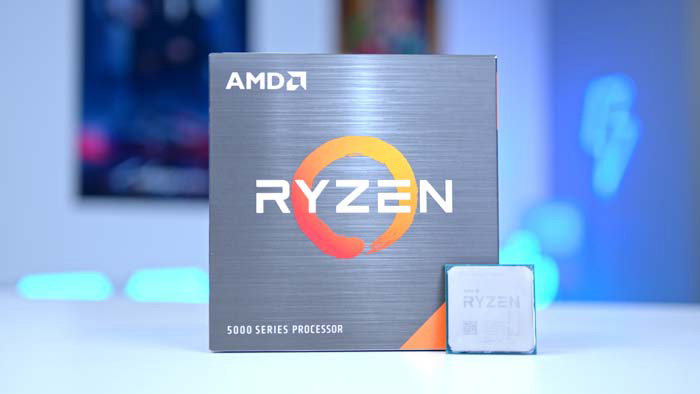 When it comes to gaming, the processor is incredibly important – second only to the GPU. We've covered some of the best CPU and GPU combos previously, but the below table summaries some good guidelines for pairing up these two parts. While the GPU is more important for gaming, it can only function well if the CPU also hits the right mark. An underpowered processor will hold your graphics card back, leaving all important performance on the table.
Suggested Article: What is a CPU? Full run-down!
Overall System Price
Recommended CPU Ranges
Budget ($500 – $850)
Intel Core i3
AMD Ryzen 3
AMD Ryzen 5
Mid-Range ($850 – $1500)
Intel Core i5
AMD Ryzen 5
High-End ($1500 – $2000)
Intel Core i5
Intel Core i7
AMD Ryzen 7
Extreme ($2000+)
Intel Core i7
Intel Core i9
AMD Ryzen 9
Recommended CPUs for a range of build budgets.
Some games will place a greater emphasis on the CPU than others, depending on the nature of the title. This is something which we would urge you to check in more detail. For example, a game like Teardown has an entirely destructible environment massively benefits from having a better CPU. All of the individual animations and effects that go into having a destructible environment mean that a huge amount of real-time rendering is going on, so your CPU will take the hit for performance. VR games such as Boneworks, which has a complex physics engine, also needs a powerful CPU to supplement the performance overhead. It's a similar story in other simulation titles like Cities Skylines, where logic processors often trump the solely graphical side of the games hardware requirements.
AMD vs Intel CPUs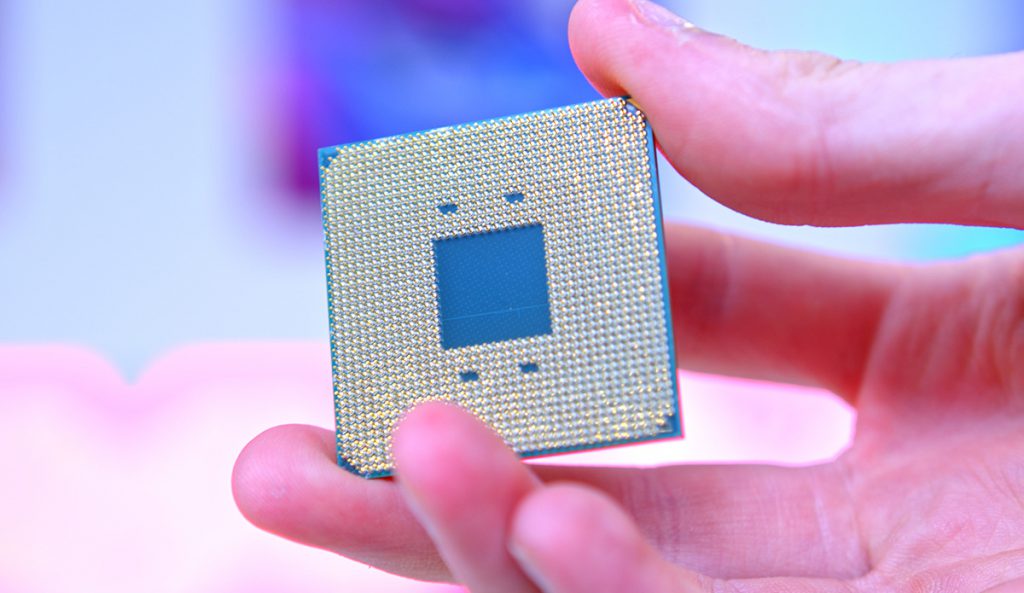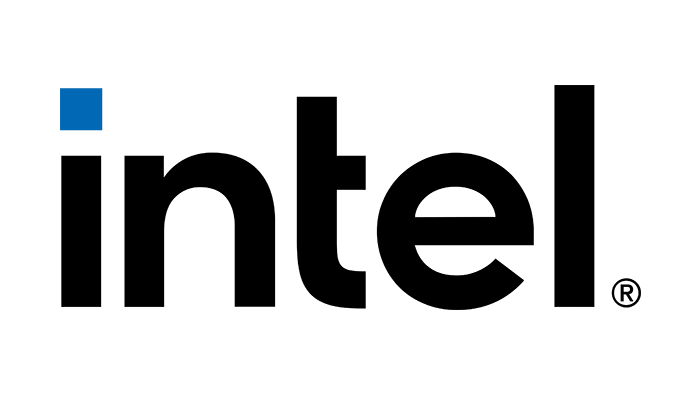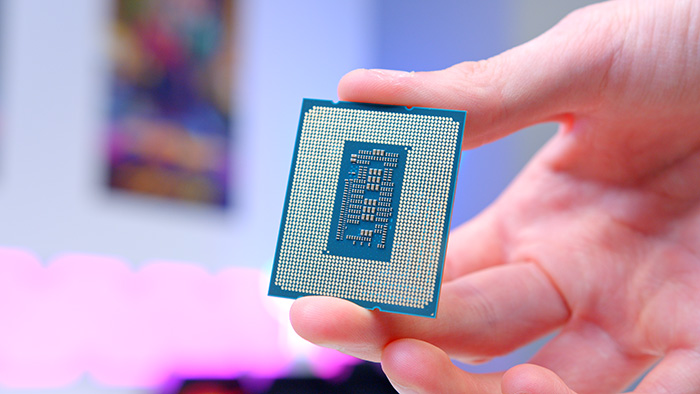 The first consideration of any PC build is if you should go 'Team Red' or 'Team Blue' for your CPU. Both AMD and Intel dominate the duopoly of the CPU market, and this doesn't seem to be changing anytime soon. Both brands constantly push the bar further and further for technology and performance, so this can make choosing the right CPU a difficult decision.
AMD CPUs
If you were to tell me five years ago that AMD would introduce an incredible series of CPUs set to topple Intel's pedestal, I would tell you that you were wrong. Well for the past five years I have been eating those words. Prior to Ryzen CPUs, AMDs 'FX' CPUs weren't great, and although they offered some competition to the giant that Intel is, they still weren't quite there. Ryzen CPUs in today's market are incredible, and for a period of time, they were ahead of Intel with regards to technology. AMD had a smaller silicon die and was allowing backward compatibility with a huge bulk of their motherboards.
With the launch of Intel 12th gen, they have slipped behind a little bit, but Ryzen 5000 CPUs offer incredible performance for a very reasonable amount of money. And considering the ongoing silicon shortage, these CPUs are massively competitive in terms of price. Not only this but AMD's newest Ryzen 7000 CPUs are set to bring the fight back to Intel, and really make waves in the CPU market.
With regards to picking AMD over Intel, I don't have a definitive answer – and frankly neither does anyone else. The best choice for you will ultimately depend on what you are looking for from a CPU, more on that shortly.
Intel CPUs
Intel has been the giant of CPUs for quite some time, and according to the Steam Hardware Survey, is still currently the most popular brand of CPUs amongst PC gamers. As of recently, Intel has become more appealing than ever, following the launch of Intel 12th Gen. The Intel 12th gen range was the first to introduce DDR5 memory support, along with PCI-E 5.0 for both SSDs and GPUs, and entirely new XMP 3.0 profiles. Although DDR5 is on the pricier side, features like PCI-E 5.0 are more accessible, helping to future-proof a system against upcoming GPU releases.
While Intel CPUs certainly have their upsides, they only tend to provide motherboard backward compatibility to a couple of CPU generations at maximum, making the shelf lives of their motherboard designs much shorter. Due to the fact that Intel CPUs have undergone many CPU socket changes recently, you may also need to update your cooler between generations, in addition to the motherboard. Intel is also far more limited than AMD on the overclocking front, restricting support to overclock your CPU to only their highest end Z690 chipsets.
Suggested: Z690 vs B660 Motherboards – What are the key differences?
CPU Generations, Chipsets & Sockets
The generation of the CPU you've picked will determine the CPU socket used. For AMD this isn't so much of a problem because Ryzen 1000-5000 CPUs have retained the same socket for five years. With Intel, the picture changes quite significantly changes. While Intel retained the LGA 1151 socket for quite some time, they later moved to a faster changing pattern which saw their socket design for Intel 10th, 11th, and 12th Gen CPUs change twice.
The chipset on your motherboard will determine the features you have access to. AMD and Intel create chipsets with the launch of any new generation, giving manufacturers a frame work to follow. Intel tend to segment their chipsets more than AMD, keeping more features for higher end designs. It may not always stay this way, but for now AMD does provide more features to the budget buyer. One example of this is AMDs support to overclock CPU and memory on more inexpensive motherboards, something Intel doesn't look to be replicating anytime soon.
The generation of CPU you use will determine many factors, such as available technology, performance, compatibility, and more. Deciding on a generation of CPU is an important decision, because choosing an older design may rule out features you are looking for. For example, if you picked up an older CPU, like Intel's Core i7 7700K you might have the raw power for 1080p gaming, but won't be able to utilise PCI-E 5.0 or even PCI-E 4.0 for speedy SSDs. You'll also have to get an entirely new motherboard for upgrades to newer CPUs.
Table of Differences
CPU Generation
Chipset
Features
Intel 12th Gen
Z690
CPU Overclocking: ✅
Memory Overclocking: ✅
PCI-E Gen 5: ✅
PCI-E Gen 4: ✅
DDR5: ✅
DDR4: ✅
Intel 12th Gen
B660
CPU Overclocking: ❌
Memory Overclocking: ✅
PCI-E Gen 5: ✅
PCI-E Gen 4: ✅
DDR5: ✅
DDR4: ✅
Intel 12th Gen
H670
CPU Overclocking: ❌
Memory Overclocking: ✅
PCI-E Gen 5: ✅
PCI-E Gen 4: ✅
DDR5: ✅
DDR4: ✅
Intel 12th Gen
H610
CPU Overclocking: ❌
Memory Overclocking: ❌
PCI-E Gen 5: ✅
PCI-E Gen 4: ✅
DDR5: ✅
DDR4: ✅
Intel 11th Gen
Z590
CPU Overclocking: ✅
Memory Overclocking: ✅
PCI-E Gen 5: ❌
PCI-E Gen 4: ✅
DDR5: ❌
DDR4: ✅
Intel 11th Gen
B560
CPU Overclocking: ❌
Memory Overclocking: ✅
PCI-E Gen 5: ❌
PCI-E Gen 4: ✅
DDR5: ❌
DDR4: ✅
Intel 11th Gen
H570
CPU Overclocking: ❌
Memory Overclocking: ✅
PCI-E Gen 5: ❌
PCI-E Gen 4: ✅
DDR5: ❌
DDR4: ✅
Intel 11th Gen
H510
CPU Overclocking: ❌
Memory Overclocking: ❌
PCI-E Gen 5: ❌
PCI-E Gen 4: ✅
DDR5: ❌
DDR4: ✅
AMD Ryzen 5000
AMD Ryzen 3000
X570
CPU Overclocking: ✅
Memory Overclocking: ✅
PCI-E Gen 5: ❌
PCI-E Gen 4: ✅
DDR5: ❌
DDR4: ✅
AMD Ryzen 5000
AMD Ryzen 3000
X470
CPU Overclocking: ✅
Memory Overclocking: ✅
PCI-E Gen 5: ❌
PCI-E Gen 4: ❌
DDR5: ❌
DDR4: ✅
AMD Ryzen 5000
AMD Ryzen 3000
B550

CPU Overclocking: ✅
Memory Overclocking: ✅
PCI-E Gen 5: ❌
PCI-E Gen 4: ✅
DDR5: ❌
DDR4: ✅
AMD Ryzen 5000
AMD Ryzen 3000
B450
CPU Overclocking: ✅
Memory Overclocking: ✅
PCI-E Gen 5: ❌
PCI-E Gen 4: ❌
DDR5: ❌
DDR4: ✅
AMD Ryzen 5000
A520
CPU Overclocking: ❌
Memory Overclocking: ❌
PCI-E Gen 5: ❌
PCI-E Gen 4: ❌
DDR5: ❌
DDR4: ✅
Modern chipsets from AMD & Intel, alongside their features and market positioning.
Important Features
Being aware of the differences between generations and chipsets is important when picking out a CPU. But ultimately you'll want to look out for principal features that will affect gaming performance. Below we've highlighted some of the features that we think are the most important to shop around for.
Overclocking Support
Firstly is whether your CPU has overclocking support. Ryzen should be less worried here, as AMD supports overclocking on all but their A-series of boards. Intel is more picky, only allowing overclocking on their Z-series of motherboards.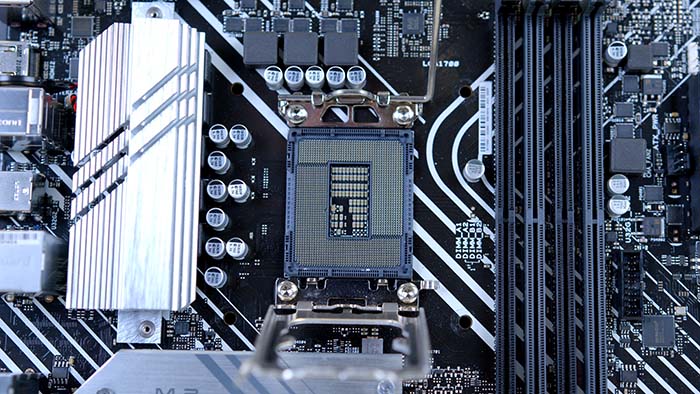 Overclocking can be important for getting extra performance mileage from your CPU, but won't be for everyone. As new releases become steadily more demanding it can be nice to have some extra wiggle room in the long run.
The main point to note with overclocking support is that getting a noticeable performance difference will require manual tuning. AMD's Ryzen Master software is extremely useful, but at maximum, you can only hit 200MHz higher. The same applies to Intel's Performance Maximiser. As much as 200MHz is definitely an increase, you probably won't notice the difference massively within games. Overclocking is definitely useful if you can pick up an overclockable CPU for a reasonable price, but be aware that manual overclocking is both dangerous and requires plenty of patience and knowledge.
Cores & Threads
The amount of cores a CPU has determines the number of jobs that it can run at once. If a CPU has four cores, it can run four jobs at once. Threads are effectively a virtualised core, and further scale a CPUs abilities. A thread can simultaneously run another job efficiently on the same core. This can make a major difference in both gaming and other applications, a core can run multiple jobs at once.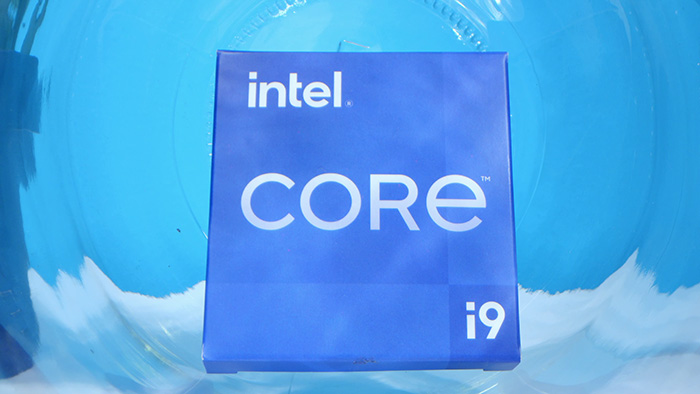 Having a large number of cores or threads won't hugely affect gaming performance, but having more of them can benefit you in the long run. The drawback to higher core counts and threads is unfortunately the cost. We would recommend that picking up a CPU with a high core count should your use case require it. This can mean gaming at very high resolutions, playing CPU-intensive titles, or completing tasks like video rendering & editing. A CPU such as an i5 12600K or Ryzen 5 5600X will cope with most games at 1080p and 1440p resolutions, without too much by way of struggle.
Integrated Graphics
The use of integrated graphics might be somewhat niche, but they can also be useful for those wanting to spend less. Essentially, having an integrated graphics chip means you don't need to buy a GPU to run all of the graphical features within Windows. This isn't to say integrated graphics are any replacement for a dedicated GPU in gaming-oriented tasks. Instead, integrated graphics are useful for those saving up for a GPU, or building a more productivity-oriented system.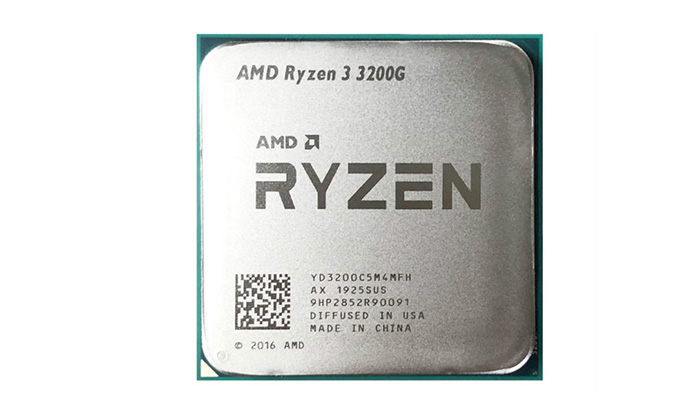 Factors to Consider
There are a wide-range of factors to closely consider when picking the perfect CPU for your next PC build. We've broken down the ones we would deem the most important when picking out a CPU for your build.
Gaming Performance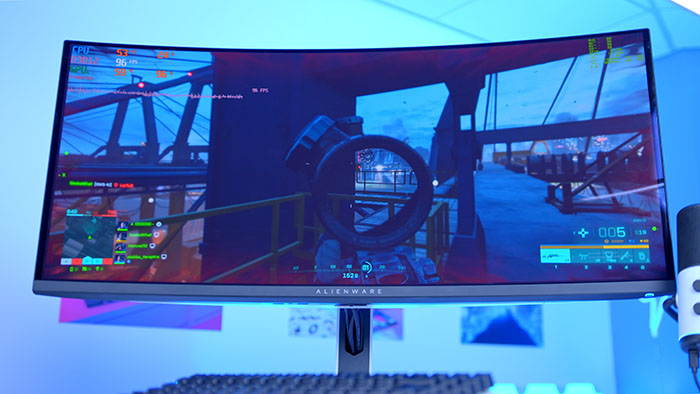 Firstly is gaming performance. The CPU you choose will have a direct impact on the capability of your system and your performance within games. Some games are very CPU heavy, and some are less so. For this reason, we would urge that you consider the type of games that you want to play.
Budget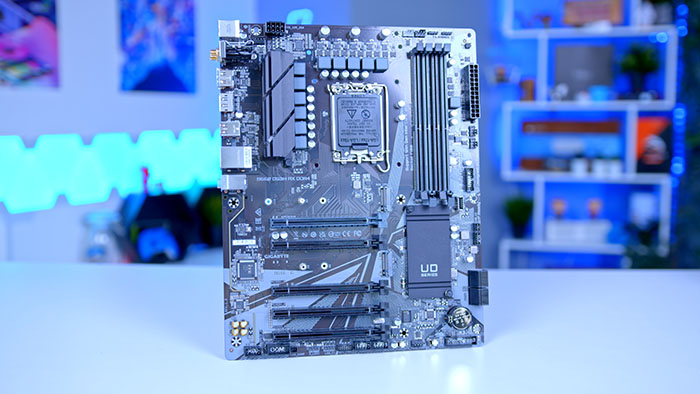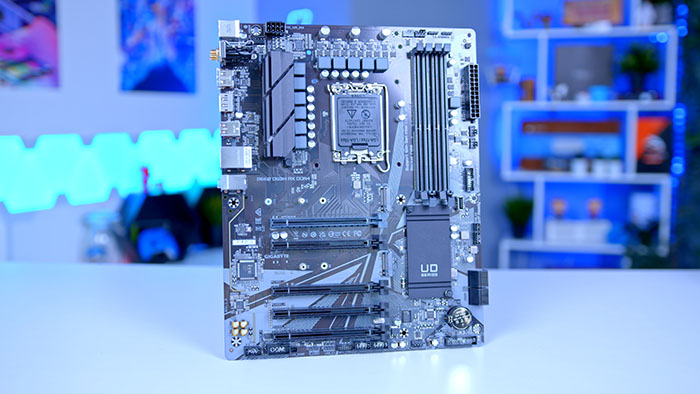 Other than gaming performance, the cost of individual components will definitely affect which CPU you pick out. Unfortunately, CPUs are not by definition 'cheap', but as a general rule, the modern options are very reasonably priced. CPUs within Intel's 12th gen range are very competitively priced and Ryzen processors have followed suit since their release back in 2017.
Skeleton Rigs & Upgrade Paths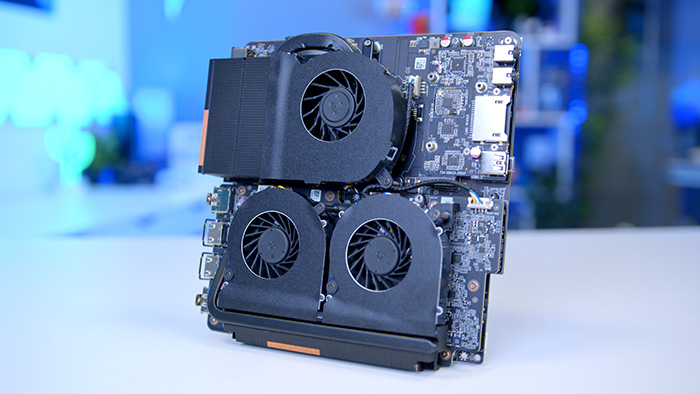 Fitting out a skeleton rig is something we've alluded to before in our piece on How Much Money Should You Spend on a Gaming PC? article. This means that you get a functioning PC for a relatively low amount of money, and when the time comes you can put some good upgrades in to supercharge your performance. One example of this would be buying a CPU with integrated graphics as a stop gap measure, while you save for a dedicated GPU.
Our Recommended CPUs
We've picked some of our favourite CPUs that you can pick up right now. We've likely featured either of these CPUs in a build on our YouTube channel or had a more in-depth look on our website, so if you're looking for how these CPUs perform, take a browse!
Intel CPUs
Intel Core i3 12100F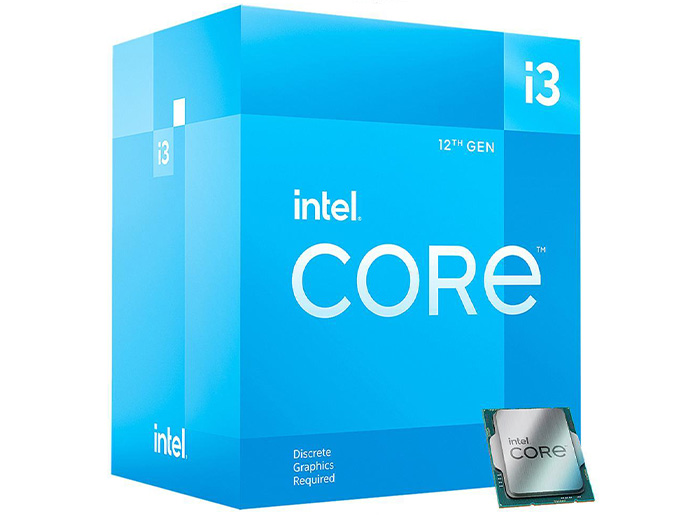 Intel's Core i3 12100F is a great CPU geared towards a budget PC build. Paired with a GPU such as Nvidia's 3050 or perhaps an AMD 6650XT you'll be able to play most titles at 1080P high settings without any issues. For the price point, this CPU is a must-have!
---
Intel Core i5 12600K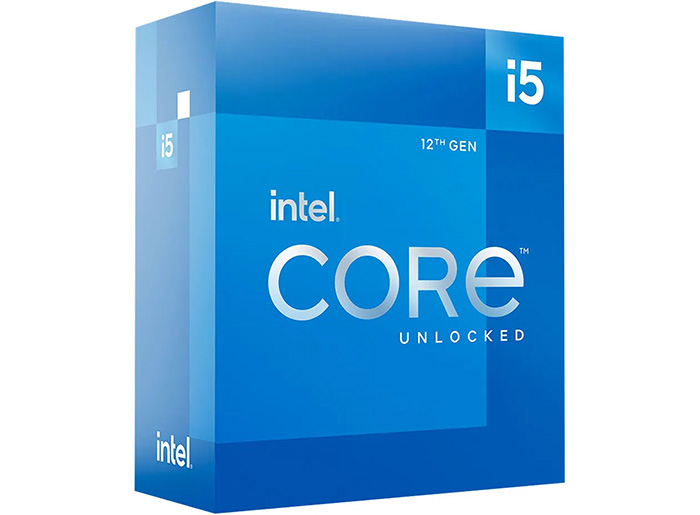 The i5 12600K is a great addition to the 12th gen line-up with awesome performance. This CPU is pointed more towards mid-range builds and is perfect to get some overclocking underway. You'll definitely see some great performance with this CPU.
---
Intel Core i7 12700K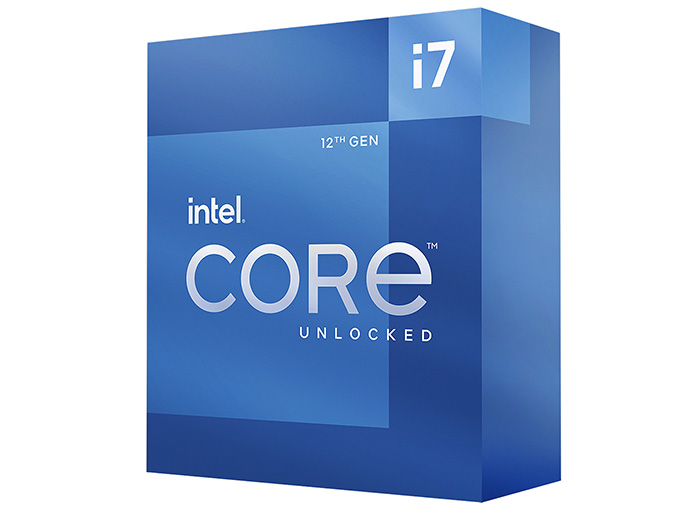 The Intel Core i7 12700K is a powerhouse of a CPU and one of Intel's best processors. This particular CPU is ideal for games at 1440P and above with maxed-out settings. If you're looking to build a high-end PC, this is definitely work picking up.
---
AMD CPUs
AMD Ryzen 3 3100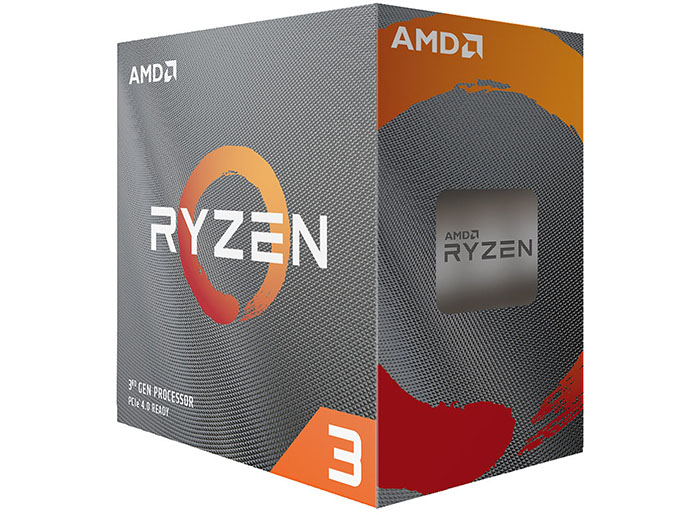 On the AMD side, the Ryzen 3 3100 is a great budget CPU choice. If you're looking to get started with your first PC build the 3100 is perfect to start with for 1080P gaming without breaking the bank.
---
AMD Ryzen 5 5600X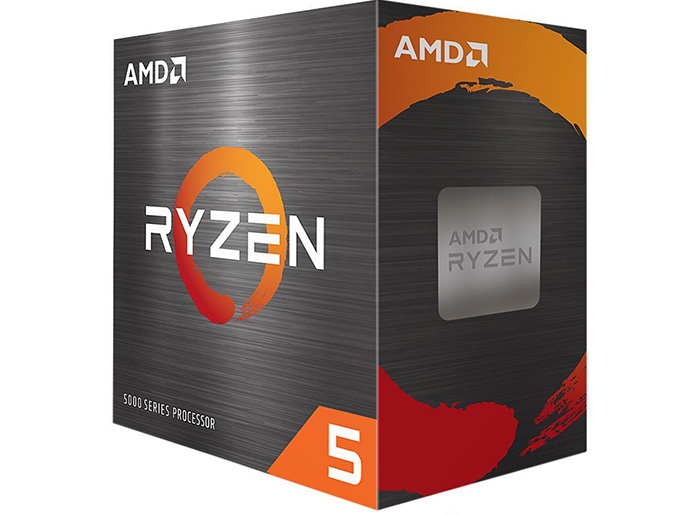 The Ryzen 5 5600X is a CPU we've used in multiple builds and for overclocking. And we can say it's honestly awesome. This CPU is great for mid-range builds looking to build a 1440P gaming machine!
---
AMD Ryzen 7 5800X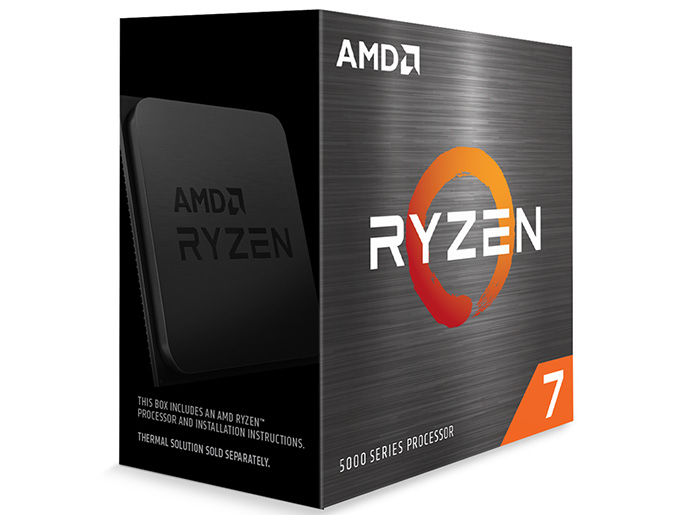 The 5800X is one of AMD's most powerful consumer CPUs and while offering great performance is still reasonable in terms of price. If you're looking to build a powerful CPU, this 5800X is a great choice!
---