Introduction
For gamers wanting to play their favourite titles at 1080p reliably, the prospects of choosing a worthy graphics card can be daunting, given the fierce competition in the entry-level GPU space. With so many amazing and budget-friendly graphics cards on the market, providing excellent performance metrics at 1080p, how are consumers supposed to know which product to purchase?
In this GPU buyers guide we seek to alleviate the frustration that comes with buying a new graphics card. This roundup features contenders from NVIDIA and AMD, covering a range of prices, performance targets, and other exclusive features that set them apart.
Suggested Article: Best Graphics Cars to Buy for 1080P Gaming in 2023
Hardware Considerations
Even if 1080p is the baseline for gaming in 2023, that doesn't mean every graphics card is up to the task. Buyers have to ensure that the card they get is capable enough to run modern games comfortably at 1080p. Though anyone interested in playing older games almost exclusively, could theoretically go for an even more lower-end SKU.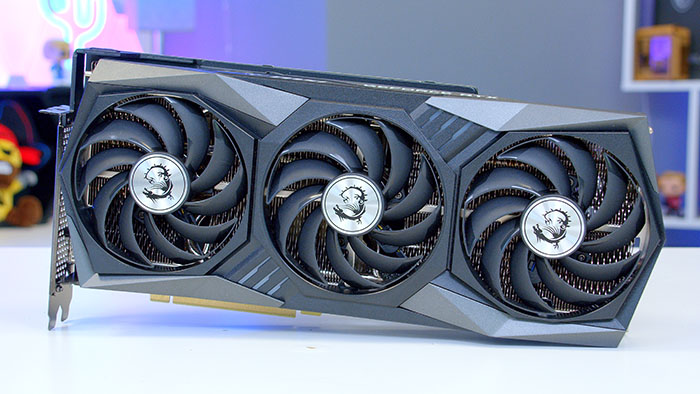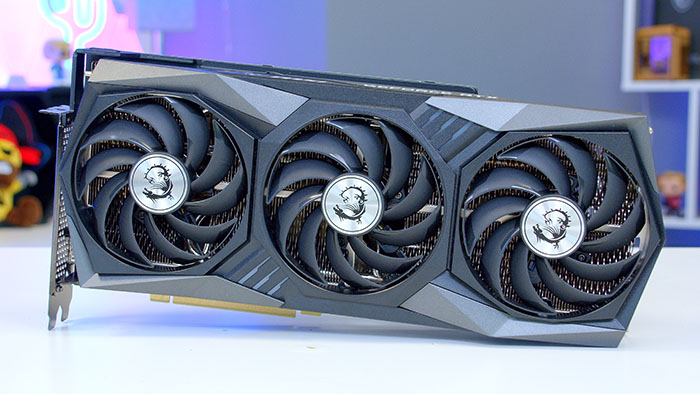 Performance metrics at 1080p can also vastly differ depending on the type of titles consumers intend to play. Older retro-based games can offer significantly different framerates compared to more modern Esports oriented games, or modern triple A releases. For this reason, consumers will want to find a graphics card that offers a steady experience across a plethora of games.
A large benefit of purchasing an entry-level to mid-range graphics card is that, the process of finding a PSU with the right wattage becomes much simpler. In fact, all of the GPUs that we've covered in this roundup should only require a single 8-pin connector for power. This cuts out the need to use any precarious adapters that we've seen with more modern entrants in the past couple of years.
Choosing a case to house all of your components will be much easier too. The majority of graphics cards that were released prior to the RTX 40 series, are significantly smaller than the behemoths we've seen today. This means that the options for cases will be much less restrictive across the board.
Best GPUs for 1080P Gaming
1. NVIDIA GeForce GTX 1660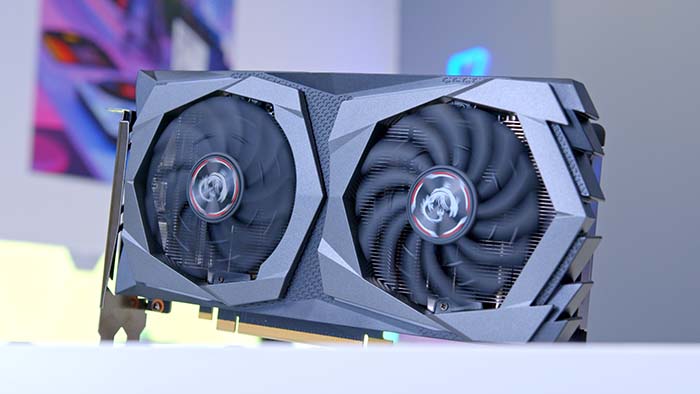 Key Specs:
Base Clock Speed: 1.53GHz
Boost Clock Speed: 1.78GHz
CUDA Cores: 7.5
Wattage: 120W
Nvidia's GeForce GTX 1660 is one of the more entry-level offerings in our roundup. This card serves as a baseline for performance, as any GPU with weaker hardware will offer somewhat underwhelming performance in modern games, even at 1080p! Seeing how this card is a few generations old at this point, the lower price point is very comforting for anyone wanting a stable gaming experience on a FHD (Full High Definition) display, at the lowest price possible.
As long as the in-game settings don't venture into the 'High' or 'Ultra' range too often on very modern titles, the GTX 1660 will still be able to provide a great experience, especially in simpler titles. If the performance on offer isn't quite enough for certain games at 1080p, its two siblings, the 1660 Super and 1660 Ti, could also be considered. While both will provide a much smoother gaming experience, the overall price of your system shouldn't drastically increase. That is especially true of the 1660 Super, as its price at launch was only $10 above that of the base 1660.
Buy the NVIDIA GeForce GTX 1660 on:
2. NVIDIA GeForce RTX 3050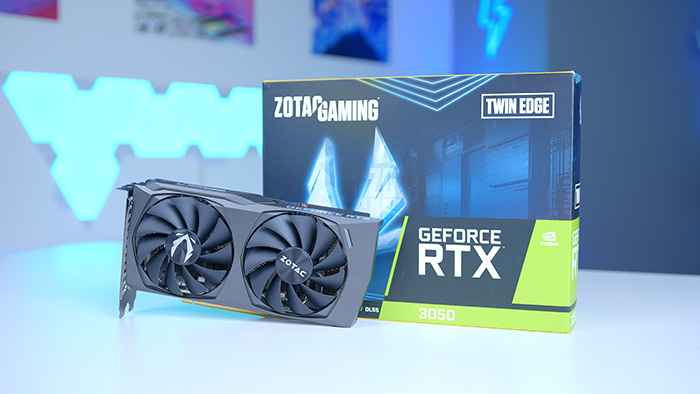 Key Specs:
Base Clock Speed: 1.51GHz
Boost Clock Speed: 1.76GHz
CUDA Cores: 2304
RT Cores: 20
Wattage: 130W
The RTX 3050 brings with it a mighty increase in performance compared to the GTX 1660, given its better specs and newer Ampere architecture. The improved hardware will also ensure that users can still enjoy a smooth visual experience, even if the in-game graphical settings are bumped up a notch. It also sees an increase in VRAM, up to 8GB from just 6GB. This larger buffer allows the card to work with larger textures and other game files, which will aid performance in newer titles.
Nvidia's RTX 3050 also provides users with some exciting, proprietary features that can improve the overall gameplay experience. Although the RTX 3050 is a more budget-friendly GPU, the hardware is more than capable of handling Ray Tracing in a few titles. Ray Tracing does come with a loss in overall performance, but in less demanding titles, the enhanced lighting is a real treat for the price! Performance can be rocky depending on your chosen title, and this is where DLSS comes in.
NVIDIA's AI-backed super sampling technology provides a way to pad out framerates. This allows consumers to reach the all-important 60FPS mark at a slight loss in image quality, but at reduced performance overhead. For anyone interested in stepping up their game and going for something beyond the baseline, while still not going too crazy with their GPU budget, this card offers the perfect middle ground.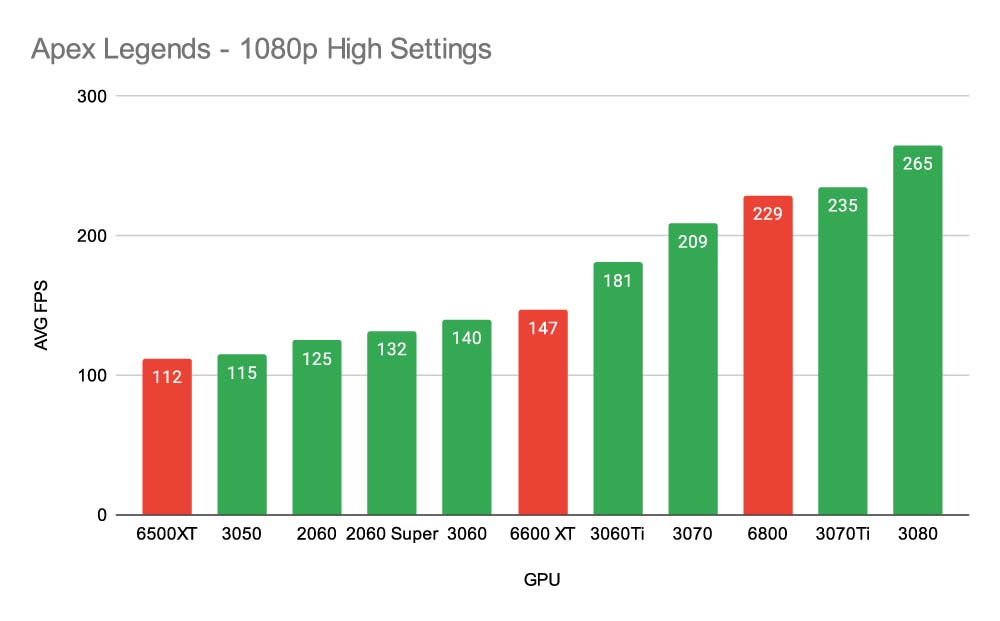 Buy the NVIDIA GeForce RTX 3050 on:
3. AMD Radeon RX 6600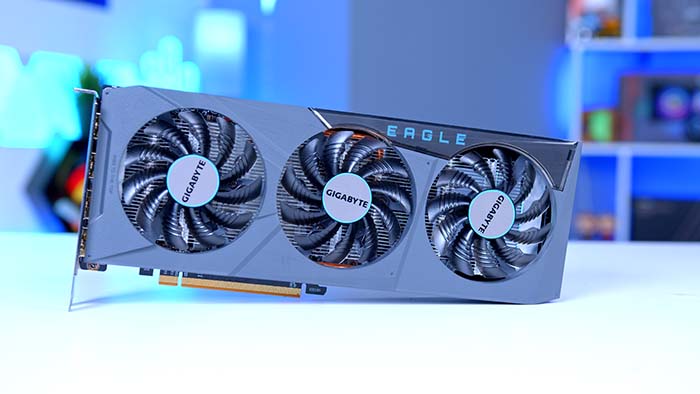 Key Specs:
Base Clock Speed: 1.62GHz
Boost Clock Speed: 2.49GHz
Stream Processors: 1792
Ray Accelerators: 28
Wattage: 132W
Our first card on this roundup from Team Red is the Radeon RX 6600. Despite the low asking price, the RX 6600 is still a perfectly capable graphics card and a great way to enjoy gaming at our target resolution. It offers a noticeable increase in performance over both the GTX 1660 and RTX 3050, thanks to its better specs and the very efficient RDNA 2 architecture.
The increase in performance over the GTX 1660 and RTX 3050 will certainly make the RX 6600 worth the higher price over those cards, whilst the better specs offer more longevity for those planning to play modern titles. Consumers that own monitors with a refresh rate above 60Hz such as 75Hz, or even 144Hz, will also start to see the benefit of that in more games.
Buy the AMD Radeon RX 6600 on:
4. AMD Radeon RX 6650 XT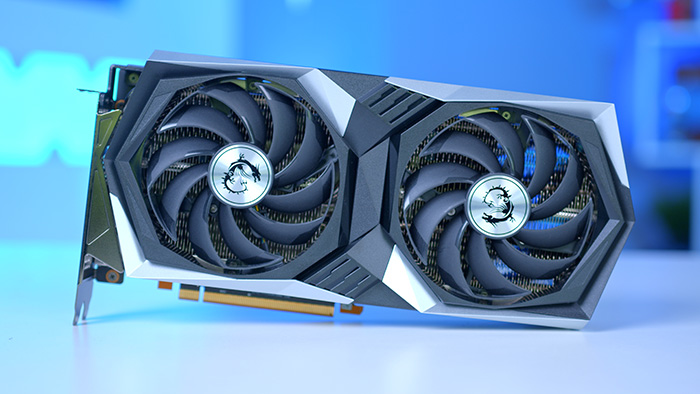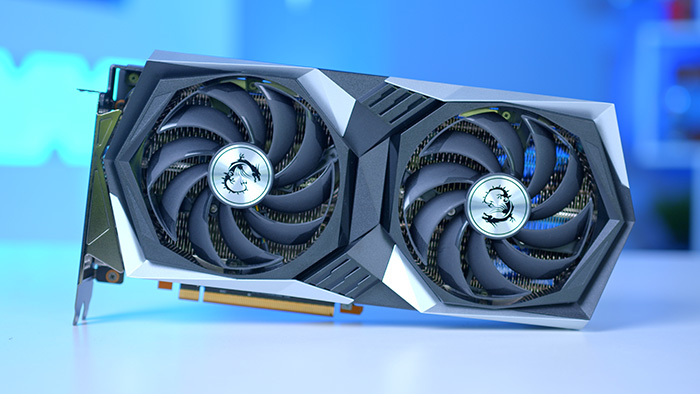 Key Specs:
Base Clock Speed: 2.05GHz
Boost Clock Speed: 2.41GHz
Stream Processors: 2048
Ray Accelerators: 32
Wattage: 180W
A worthy step-up from the RX 6600, the 6650 XT features similar specs to it's predecessor, even down to the same amount of VRAM, but sports a slight increase in cores and clock speeds. Consumers will notice a modest increase in price, but with a 20% bonus in performance, the 6650 XT is an excellent offering at its respective price point.
Consumers will be able to enjoy solid performance at a much lower price point compared to many recent market entrants. AMD's prices will only continue to drop, once Team Red release a current-gen replacement for their RX 6000 series of GPUs. And as we've seen with the recent release of the 7900 XT and XTX, this might be sooner rather than later.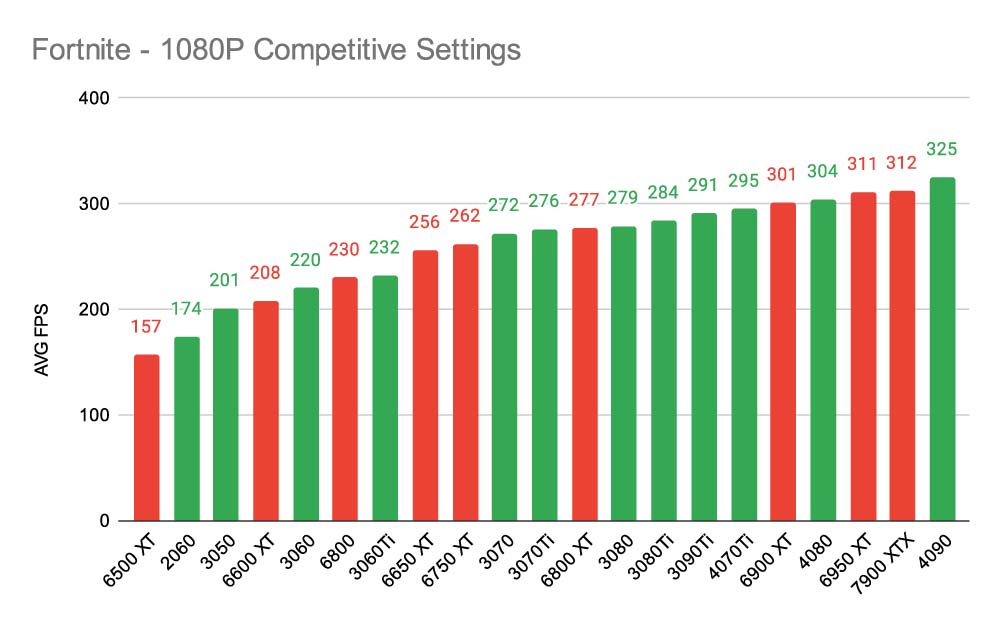 Buy the AMD Radeon RX 6650 XT on:
5. NVIDIA GeForce RTX 3060 Ti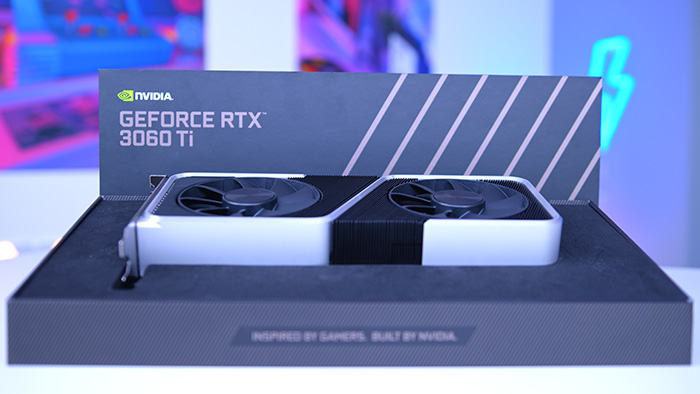 Key Specs:
Base Clock Speed: 1.41GHz
Boost Clock Speed: 1.67GHz
CUDA Cores: 4864
RT Cores: 28
Wattage: 200W
The RTX 3060 Ti boasts an impressive increase in performance over the excellent 6650 XT. The 3060 Ti is truly in a league of its own when it comes to performance compared to many current offerings on the market, including the ones in this roundup. The strong specs open up plenty of opportunities at 1080p, with good metrics at 1440p too.
If paired with a monitor that supports a refresh rate higher than 60Hz, this card offers performance that will allow consumers to reap the benefits of that high refresh rate, even when games are utilising higher in-game settings. The fast rasterization performance, alongside the large amount of memory and access to Nvidia's suite of features makes the 3060 Ti this a great pick for anyone building a multi-faceted system with productivity and gaming in mind.
Just like the RTX 3050, this card offers both DLSS and Ray Tracing capabilities. Though seeing how much better specced this card is, the impact of Ray Tracing on performance, won't be as harsh. DLSS will once again boosts framerate further. However, consumers may find little use for DLSS at 1080p, as the 3060 Ti is able to provide adequate performance without struggling.
In terms of pricing, the 3060 Ti released with the same MSRP as the RX 6650 XT, setting up strong competition for AMD. But seeing how much faster this graphics card is, it makes NVIDIA's offering look like even more of a bargain. Consumers can also look forward to further discounts on prices, even further when an RTX 40-series equivalent cards releases at some point in 2023.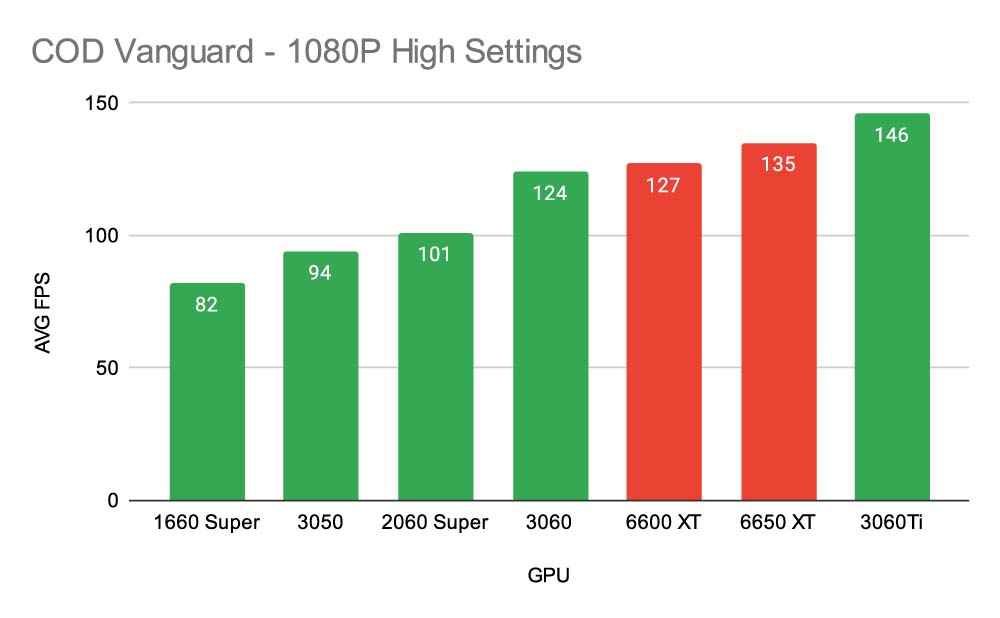 Buy the Nvidia GeForce RTX 3060 Ti on: