Introduction
For gamers wanting to play their favourite titles at 1080p reliably, the prospects of choosing a worthy graphics card can be daunting, given the fierce competition in the entry-level GPU space. With so many amazing and budget-friendly graphics cards on the market, providing excellent performance metrics at 1080p, how are consumers supposed to know which product to purchase?
In this GPU buyers guide we seek to alleviate the frustration that comes with buying a new graphics card. This roundup features contenders from NVIDIA and AMD, covering a range of prices, performance targets, and other exclusive features that set them apart.
Best GPUs for 1080p Gaming
1. NVIDIA GeForce RTX 3050
👑 Best budget GPU for 1080p gaming.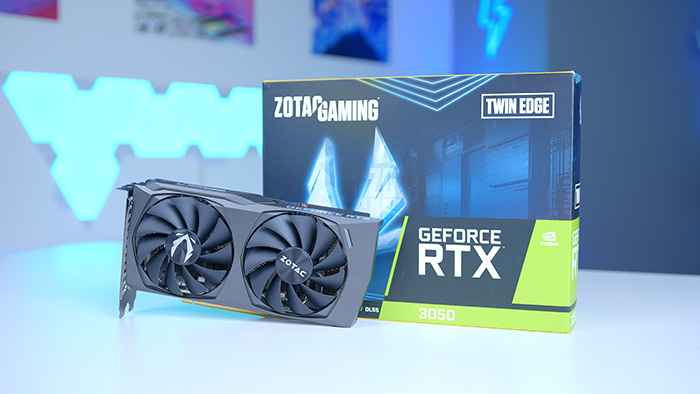 Introduction
The RTX 3050 brings with it a mighty increase in performance compared to the GTX 1660, given its better specs and newer Ampere architecture. The improved hardware will also ensure that users can still enjoy a smooth visual experience, even if the in-game graphical settings are bumped up a notch. It also sees an increase in VRAM, up to 8GB from just 6GB. This larger buffer allows the card to work with larger textures and other game files, which will aid performance in newer titles.
Nvidia's RTX 3050 also provides users with some exciting, proprietary features that can improve the overall gameplay experience. Although the RTX 3050 is a more budget-friendly GPU, the hardware is more than capable of handling Ray Tracing in a few titles. Ray Tracing does come with a loss in overall performance, but in less demanding titles, the enhanced lighting is a real treat for the price! Performance can be rocky depending on your chosen title, and this is where DLSS comes in.
NVIDIA's AI-backed super sampling technology provides a way to pad out framerates. This allows consumers to reach the all-important 60FPS mark at a slight loss in image quality, but at reduced performance overhead. For anyone interested in stepping up their game and going for something beyond the baseline, while still not going too crazy with their GPU budget, this card offers the perfect middle ground.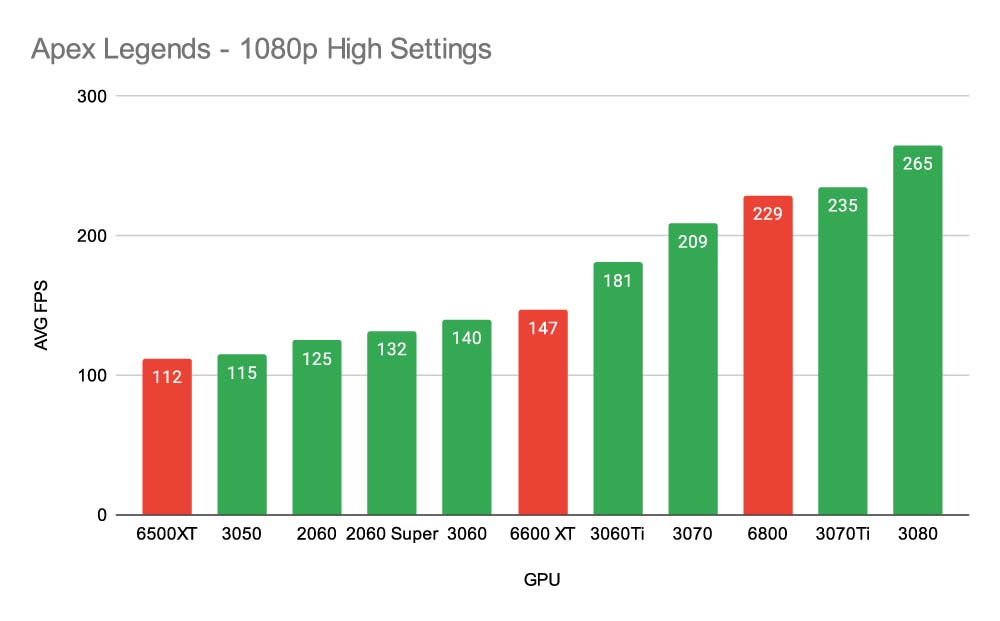 Key Specs
| Spec | RTX 3050 |
| --- | --- |
| Base Clock Speed | 1.51GHz |
| Boost Clock Speed | 1.76GHz |
| CUDA Cores | 2304 |
| RT Cores | 20 |
| Wattage | 130W |
Things We Like
A Budget-Friendly Option: NVIDIA's RTX 3050 sits at a slightly higher price point than the GTX 1660, but is a very budget-friendly card offering great performance at a reasonable price tag.
Can utilise DLSS and Ray-Tracing: The RTX 3000 series cards can make use of DLSS and Ray-Tracing even at the lower-end. DLSS allows consumers to upscale their resolution without a performance hit.
Very low wattage: As the RTX 3050 is a less powerful card compared to other options, it's overall power draw is rather low. This means that the majority of consumers won't need to worry about buying a high wattage PSU.
Things We Don't Like
Can only handle Ray-Tracing with DLSS enabled: The weaker hardware of the RTX 3050 does make it less feasible to utilise Ray-Tracing without any assistance. Consumers will need to use DLSS in order to run Ray-Tracing, which somewhat defeats the point to a degree.
Can't handle higher resolutions: The RTX 3050 is a strong card for 1080P gaming, but consumers will be limited to this resolution as a higher fidelity is likely to make games struggle when it comes to FPS.
Summary
The RTX 3050 offers similar performance to the GTX 1660, with strong 1080P performance metrics. The 3050 does have significantly improved hardware, with access to DLSS allowing consumers to reduce overhead. This card won't be able to push a 1440P resolution, but most consumers won't argue with the 1080P performance based on the price.
Pros
Solid 1080P gaming performance.
Access to Ray-Tracing and DLSS.
Very low power draw.
Cons
Can't really handle a 1440P resolution.
Ray-Tracing needs to be assisted by DLSS.
Where to Buy
Buy the NVIDIA GeForce RTX 3050 on:
2. AMD Radeon RX 6600
👑 Best value GPU for 1080p gaming.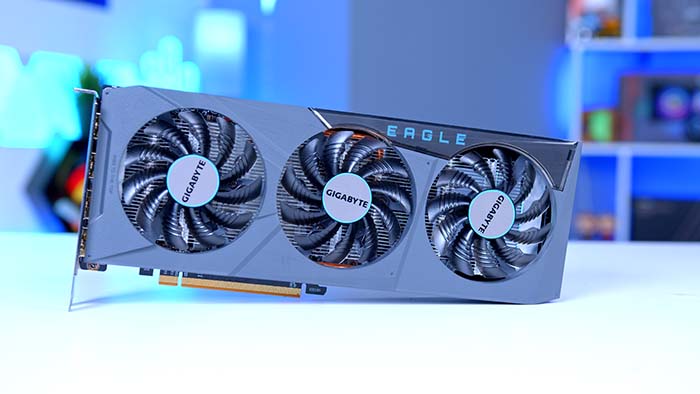 Introduction
Our first card on this roundup from Team Red is the Radeon RX 6600. Despite the low asking price, the RX 6600 is still a perfectly capable graphics card and a great way to enjoy gaming at our target resolution. It offers a noticeable increase in performance over both the GTX 1660 and RTX 3050, thanks to its better specs and the very efficient RDNA 2 architecture.
The increase in performance over the GTX 1660 and RTX 3050 will certainly make the RX 6600 worth the higher price over those cards, whilst the better specs offer more longevity for those planning to play modern titles. Consumers that own monitors with a refresh rate above 60Hz such as 75Hz, or even 144Hz, will also start to see the benefit of that in more games.
Key Specs
| Spec | Radeon RX 6600 |
| --- | --- |
| Base Clock Speed | 1.62GHz |
| Boost Clock Speed | 2.59GHz |
| Stream Processors | 1792 |
| Ray Accelerators | 28 |
| Wattage | 132W |
Things We Like
Ideal for higher refresh rates: The RX 6600 is one of the few cards in this roundup that will be able to maintain a high enough framerate for a buttery smooth refresh rate, making it perfect for Esports titles.
Provides more longevity for modern games: AMD's drivers have aged like fine wine, uplifting performance in a number of titles. The 6600 is ideal for those that plan on playing more modern games, providing better longevity.
Very low asking price: Much like the other cards in this roundup, the RX 6600 has a very competitive price tag making it a worthwhile purchase for those building a budget PC.
Things We Don't Like
Performance suffers at higher resolutions: Although the RX 6600 has plenty of longevity when it comes to modern titles, consumers will need to be aware that despite this, it is limited to a 1080P resolution, as 1440P will cause games to chug.
FSR is generally weaker: Although FSR is open source and works both on NVIDIA and AMD GPUs, the game options and performance does tend to be weaker in comparison to NVIDIA's DLSS software.
Summary
AMD's Radeon RX 6600 is a graphics card that has aged very well, with the drivers and performance receiving uplifts due to new drivers. Although this card won't be ideal for higher resolutions, the lower asking price and strong performance in modern titles makes it ideal for a budget, or at a push, even a mid-range system.
Pros
One of the best 1080P cards.
Competitive price tag.
Can handle modern titles very well.
Cons
Consumers will be limited to a 1080P resolution.
FSR isn't as strong as DLSS.
Where to Buy
Buy the AMD Radeon RX 6600 on:
3. AMD Radeon RX 6650 XT
👑 Best overall GPU for 1080p gaming.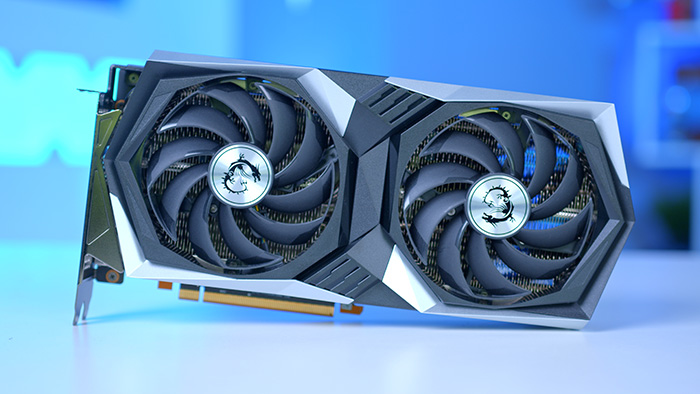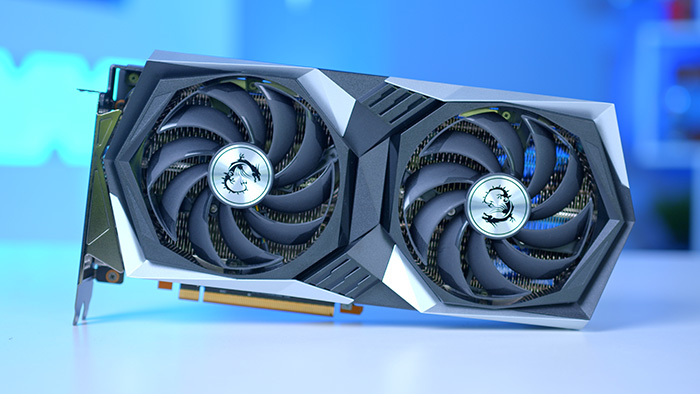 Introduction
A worthy step-up from the RX 6600, the 6650 XT features similar specs to it's predecessor, even down to the same amount of VRAM, but sports a slight increase in cores and clock speeds. Consumers will notice a modest increase in price, but with a 20% bonus in performance, the 6650 XT is an excellent offering at its respective price point.
Consumers will be able to enjoy solid performance at a much lower price point compared to many recent market entrants. AMD's prices will only continue to drop, once Team Red release a current-gen replacement for their RX 6000 series of GPUs. And as we've seen with the recent release of the 7900 XT and XTX, this might be sooner rather than later.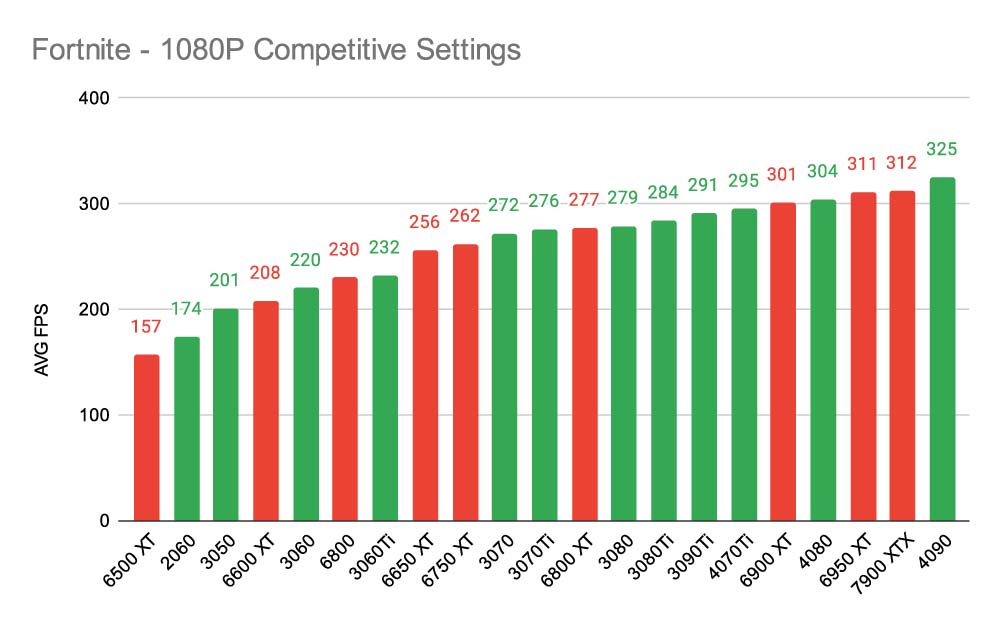 Key Specs
| Spec | Radeon RX 6650 XT |
| --- | --- |
| Base Clock Speed | 2.05GHz |
| Boost Clock Speed | 2.41GHz |
| Stream Processors | 2048 |
| Ray Accelerators | 32 |
| Wattage | 180W |
Things We Like
Can handle a 1440P resolution: The RX 6650 XT is one of the few graphics cards in this roundup that provides some upgradeability if you decide to purchase a 1440P monitor down the road. 1440P performance is excellent, and as such, 1080P also follows suit.
Excellent performance in modern titles: Much like the aforementioned RX 6600, the 6650 XT has also received significant uplifts in performance putting it on par with the 3060Ti in certain newer titles.
Excellent asking price: The 6650 XT is one of the best graphics cards when looking at price to performance metrics. Consumers get access to a card that can easily handle 1440P and 1080P in the vast majority of modern titles at an exceptional price. Definitely a winner for mid-range systems.
Things We Don't Like
Suffers when Ray-Tracing is enabled: Despite the exceptional performance of this card, consumers will need to be aware of the limitations of the 6650 XT when it comes to Ray-Tracing. Due to the lower Ray Accelerator count, users will see frames drop a fair amount when Ray-Tracing is turned on.
FSR is somewhat weaker than DLSS: One of the biggest downsides to AMD's GPU platform is that their upscaling technology is generally weaker. Although this might not be a dealbreaker for most consumers, FSR does have a weaker selection of games, and can't push framerates as high as DLSS at times.
Summary
AMD's Radeon RX 6650 XT is one of the best GPUs that we've had in the GeekaWhat offices. Consumers get access to 1080P and 1440P beast that can handle modern titles with ease. You do lose out on DLSS by choosing AMD, but for the incredible point (and this includes AIBs), this card is definitely a high value item.
Pros
Excellent at 1080P and 1440P.
Holds up very well in modern titles.
Very competitive pricing.
Cons
FSR isn't as good as DLSS.
Can't handle Ray-Tracing well.
Where to Buy
Buy the AMD Radeon RX 6650 XT on:
4. NVIDIA GeForce RTX 3060 Ti
👑 Best performing GPU for 1080p gaming.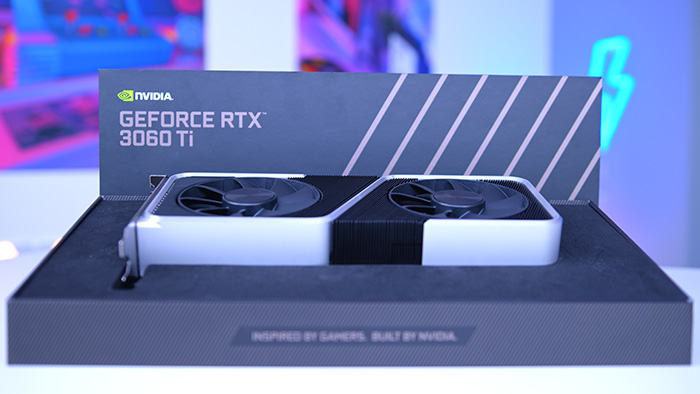 Introduction
The RTX 3060 Ti boasts an impressive increase in performance over the excellent 6650 XT. The 3060 Ti is truly in a league of its own when it comes to performance compared to many current offerings on the market, including the ones in this roundup. The strong specs open up plenty of opportunities at 1080p, with good metrics at 1440p too.
If paired with a monitor that supports a refresh rate higher than 60Hz, this card offers performance that will allow consumers to reap the benefits of that high refresh rate, even when games are utilising higher in-game settings. The fast rasterization performance, alongside the large amount of memory and access to Nvidia's suite of features makes the 3060 Ti this a great pick for anyone building a multi-faceted system with productivity and gaming in mind.
Just like the RTX 3050, this card offers both DLSS and Ray Tracing capabilities. Though seeing how much better specced this card is, the impact of Ray Tracing on performance, won't be as harsh. DLSS will once again boosts framerate further. However, consumers may find little use for DLSS at 1080p, as the 3060 Ti is able to provide adequate performance without struggling.
In terms of pricing, the 3060 Ti released with the same MSRP as the RX 6650 XT, setting up strong competition for AMD. But seeing how much faster this graphics card is, it makes NVIDIA's offering look like even more of a bargain. Consumers can also look forward to further discounts on prices, even further when an RTX 40-series equivalent cards releases at some point in 2023.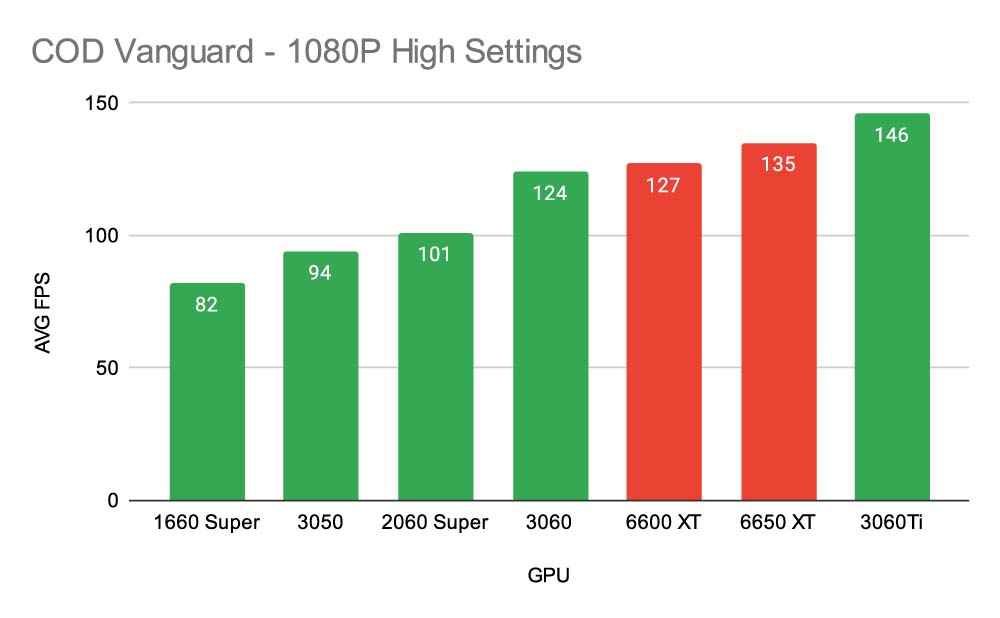 Key Specs
| Spec | RTX 3060 Ti |
| --- | --- |
| Base Clock Speed | 1.41GHz |
| Boost Clock Speed | 1.67GHz |
| CUDA Cores | 4864 |
| RT Cores | 28 |
| Wattage | 200W |
Things We Like
One of the best mid-range GPUs: The RTX 3060 Ti is one of the best graphics cards that you can pick up for 1080P gaming. Although the price is higher than some of the earlier options in this roundup, this GPU can easily handle modern titles, with the option for 1440P in the future too.
DLSS and Ray-Tracing are great: The 3060Ti has some decent legs with Ray-Tracing enabled if you turn down in-game settings. DLSS can also reduce performance overhead significantly enabling consumers to enjoy more frames in their favourite titles.
Can reach high refresh rates: Due to the strong hardware of the 3060 Ti, consumers can reach high framerates which is ideal for higher refresh rate monitors. This makes the RTX 3060 Ti ideal for Esports and intense titles.
Things We Don't Like
Difficult to purchase at MSRP: The RTX 3060 Ti is a very strong graphics card, and for this reason it tends to be in high demand most of the time. Although you can purchase these cards at MSRP, you'll have to be quick when purchasing, as these GPUs go out of stock relatively quick.
AIBs are expensive: Although the MSRP of the 3060 Ti is pretty tantalising when looking at the rest of the market, you might be a little bit disappointed when it comes to the AIB models. These third party cards do improve cooling, but you'll have to spend a fair bit above MSRP to secure one.
Summary
NVIDIA's RTX 3060 Ti is the best performing card in this roundup. The excellent hardware allows consumers to enjoy strong 1080P performance, with great legs at 1440P for those thinking about upgradeability. It is let down to some degree due to the card never being in stock at MSRP, but the achievable performance with this card will definitely be a deciding factor for many consumers.
Pros
Excellent 1080P and 1440P performance.
DLSS can aid performance quite well.
Able to reach high refresh rates.
Cons
Difficult to find at MSRP.
Pricier than other models.
Where to Buy
Buy the Nvidia GeForce RTX 3060 Ti on:
5. AMD Radeon RX 7600
👑Best GPU for competitive 1080p gaming.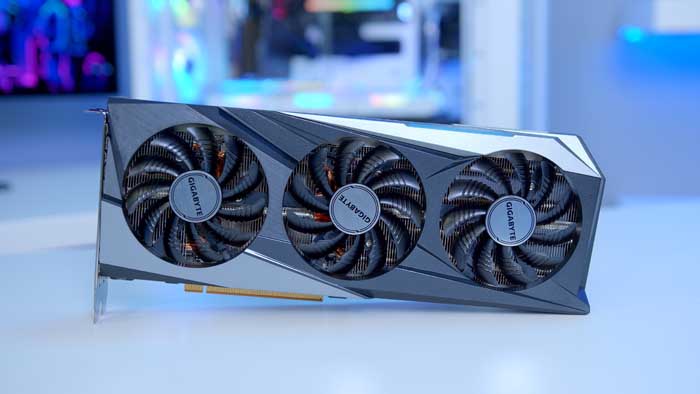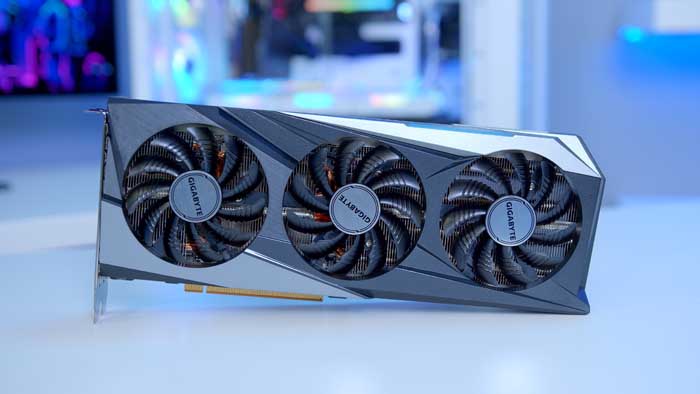 The RX 7600 maintains the 8GB VRAM found on its Radeon 6000 counterparts, but provides a significant boost to clock speeds while keeping the power consumption at a sustainable level. These improvements lead to excellent 1080p performance in a range of titles, making it an ideal choice for gamers looking to play a lot of highly competitive games. When you factor in how affordable this card is compared to the older alternatives, the RX 7600 is a great value proposition for 1080p gamers.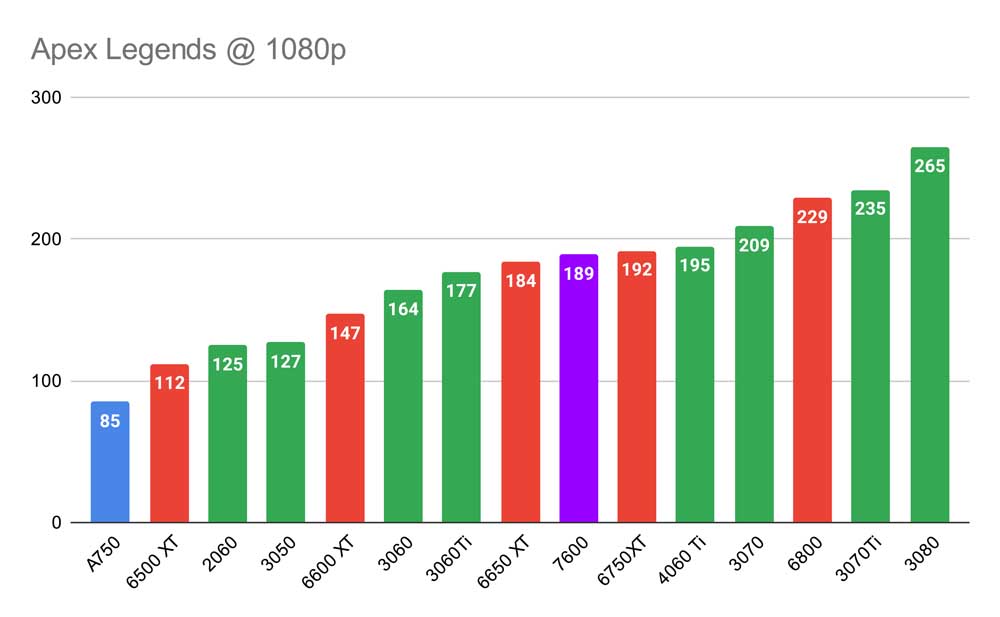 | Spec | Radeon RX 7600 |
| --- | --- |
| Base Clock Speed | 2.25GHz |
| Boost Clock Speed | 2.62GHz |
| Stream Processors | 2048 |
| Ray Accelerators | 32 |
| Wattage | 165W |
Things We Like
Excellent price point: As one of the only current-gen GPUs to be priced competitively with the previous generation offerings, the RX 7600 is a great choice for budget gamers looking to squeeze the most performance possible out of their restricted budget.
Competitive 1080P gameplay: During our benchmarking runs with the RX 7600, it is clear that this graphics card is very comfortable at 1080p. Whilst 1440p is possible in select titles, 1080p is where this card truly shines, providing the high framerates that most PC gaming enthusiasts crave.
Things We Don't Like
Cheaper options available: Though the RX 7600 offers incredible value, its arrival has caused many AMD cards to drop in price too. Because of this, gamers on a strict budget will be able to pick up the likes of the RX 6650 XT for cheaper, without suffering a major dip in performance.
May require additional upgrades: To get the most out of this newer GPU, gamers with an existing build should be prepared to upgrade some of their other components too. This may not apply to everyone, especially those building a brand-new PC, but it is worth mentioning for those with limited funds.
Summary
AMD's Radeon RX 7600 is a great pickup for budget gamers on the lookout for the best 1080p gaming experience possible. Not only does this graphics card provide excellent framerates at 1080p, as well as some 1440p capability, but it comes in at a price that goes to-to-toe with the older designs. Because of this, the RX 7600 seems like a no-brainer for a brand-new budget gaming PC.
Pros
Great performance at 1080P.
Affordable Radeon 7000 series GPU.
Also offers strong 1440p performance.
Cons
Slightly more expensive than older cards.
May need additional upgrades to existing PC.
Where to Buy
Buy the AMD Radeon RX 7600 on:
Suggested Article: Best Graphics Cards to Buy for 1080P Gaming in 2023
Hardware Considerations
Even if 1080p is the baseline for gaming in 2023, that doesn't mean every graphics card is up to the task. Buyers have to ensure that the card they get is capable enough to run modern games comfortably at 1080p. Though anyone interested in playing older games almost exclusively, could theoretically go for an even more lower-end SKU.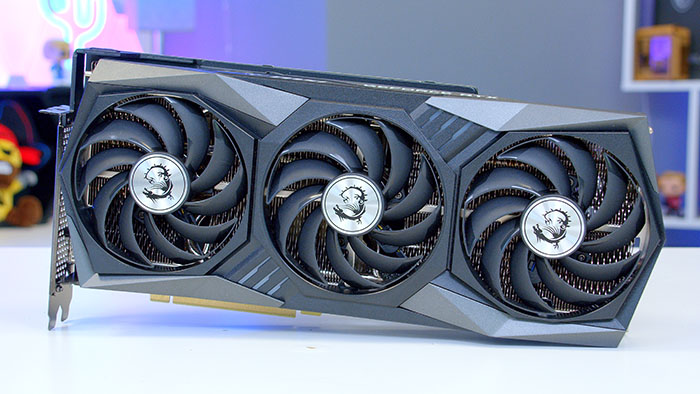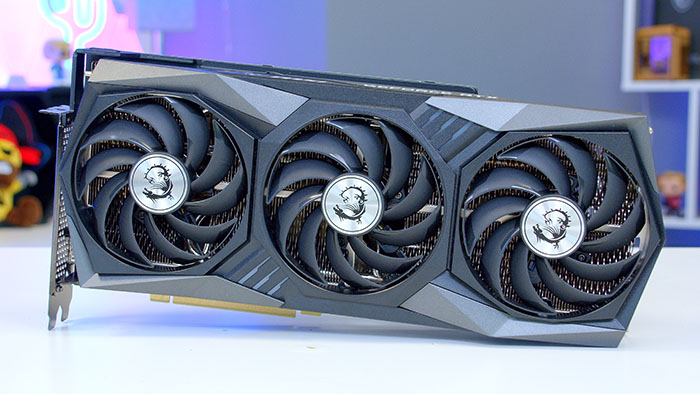 Performance metrics at 1080p can also vastly differ depending on the type of titles consumers intend to play. Older retro-based games can offer significantly different framerates compared to more modern Esports oriented games, or modern triple A releases. For this reason, consumers will want to find a graphics card that offers a steady experience across a plethora of games.
A large benefit of purchasing an entry-level to mid-range graphics card is that, the process of finding a PSU with the right wattage becomes much simpler. In fact, all of the GPUs that we've covered in this roundup should only require a single 8-pin connector for power. This cuts out the need to use any precarious adapters that we've seen with more modern entrants in the past couple of years.
Choosing a case to house all of your components will be much easier too. The majority of graphics cards that were released prior to the RTX 40 series, are significantly smaller than the behemoths we've seen today. This means that the options for cases will be much less restrictive across the board.
Why You Can Trust Us
The GeekaWhat team is a group of hardware enthusiasts who are passionate when it comes to recommending the best options available in tech. With a myriad of components and products coming into our offices each month, the editorial team tests all of them to determine which ones our audience should consider. They act independently of any brands or third parties, and their entire remit is to recommend products they would personally buy.
How We Picked the Best GPUs for 1080P Gaming
With all of our component reviews, we test each part in a variety of benchmarks to ascertain performance metrics. For GPUs, we use a range of the most popular and latest gaming titles comparing framerates for each card. With a standardised testing procedure and recorded in-game settings, you're always able to trust the numbers that we provides in the latest titles. Our benchmarking suite consists of awesome titles such as Fortnite, Valorant, F1 2022, COD Warzone 2.0, and more. We always keep up with the latest titles to ensure consumers can find framerates for the newest games.
You can also read full reviews of some of the cards that we've featured below, where we've covered each GPU in more depth including a huge range of graphs and performance metrics.
Conclusion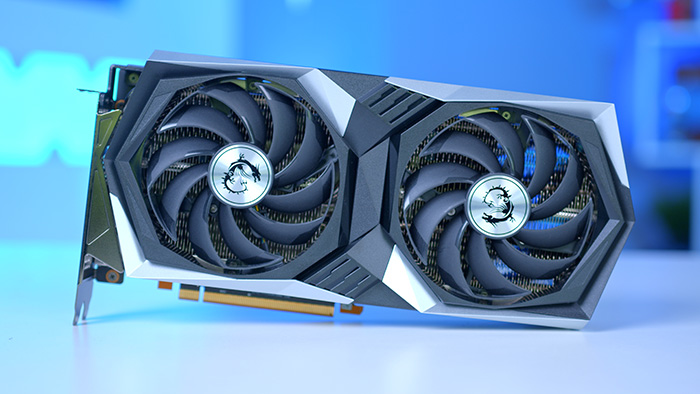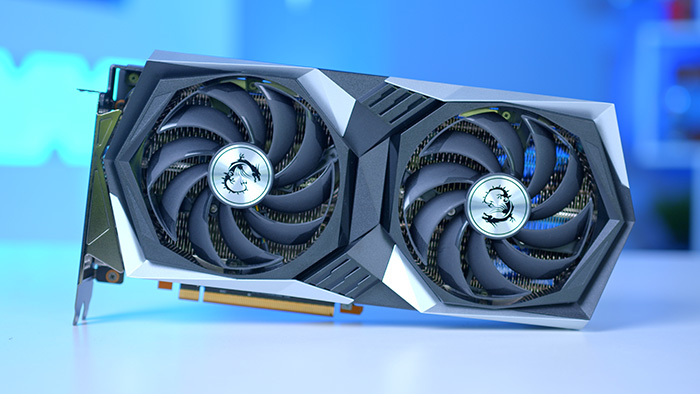 Best Overall GPU for 1080P Gaming: AMD Radeon RX 6650 XT
AMD takes the win again in this GPU roundup by finely balancing the all-important price to performance metrics. Consumers get access to a card that can easily handle 1080P, with great legs in 1440P for those upgrading to a higher resolution display in the future. Although you don't get access to DLSS, I'd argue for the great price point, FSR is perfectly fine.
Read our full AMD Radeon RX 6650 XT review or Buy the Radeon RX 6650 XT on Amazon
Frequently Asked Questions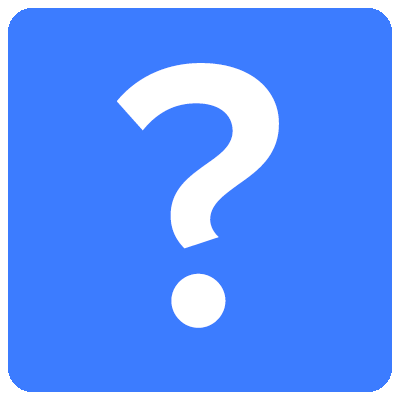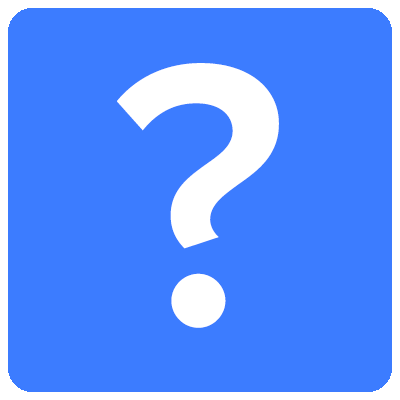 Do I Need PCI-E 5.0 for these Graphics Cards?
To be short – no! All of the graphics cards in this roundup only use PCI-E 4.0 with the GTX 1660 utilising a PCI-E 3.0 connector. This means that older generation motherboards from Intel's 10th Gen, or AMD's Ryzen 3000 series will support these GPUs.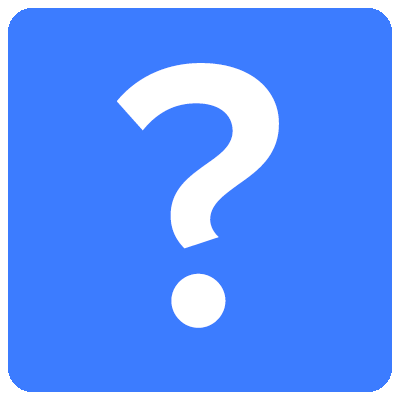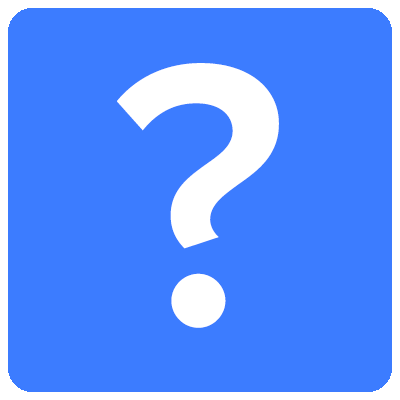 How Big Are These Graphics Cards?
Although we haven't mentioned the dimensions for any of these GPUs, you shouldn't necessarily have to worry about case dimensions or clearance restrictions. Ultimately this depends on the model that you've picked up, but all of the GPUs in this buyers guide will fit in the majority of cases, even if your chassis is a little bit older.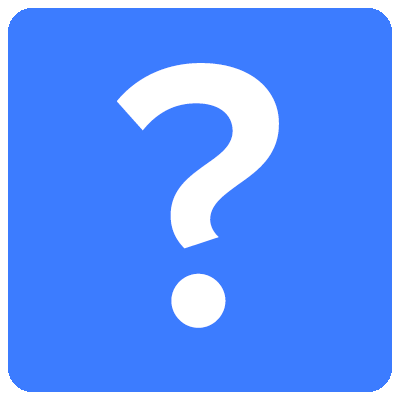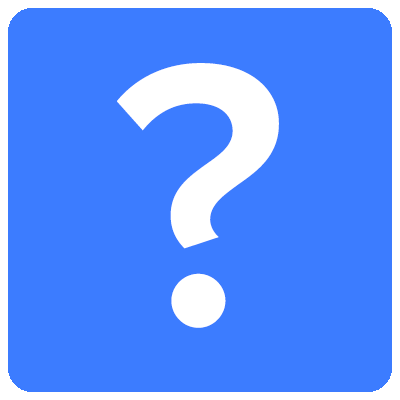 What Kind of CPU Should I Pair with My Graphics Card?
As a general rule of thumb, games only use one or two cores in order to run at full speed, so you don't need a CPU that has loads of cores and threads. For 1080P gaming CPUs such as Intel's Core i3 range will be perfectly suited, or AMD's Ryzen 3 models too. We recommend checking out our 'best CPUs for' articles for more information on CPU pairings.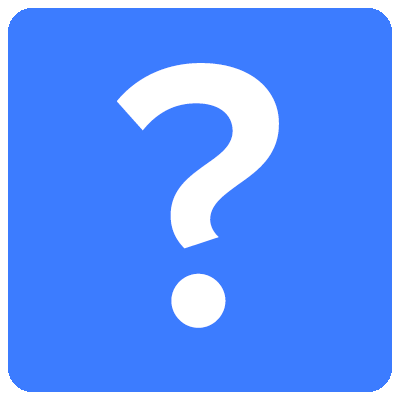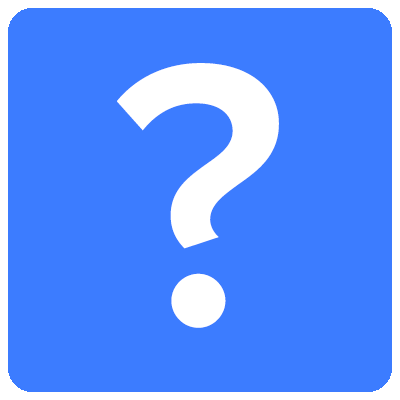 How Much Wattage Do I Need for My Graphics Card?
All of the cards that we've covered in this roundup have relatively low power consumption, which means consumers won't need to buy any of the crazy wattage units we've seen in recent months. This being said, 650W should be perfectly fine for any of the GPUs we've covered today. Make sure you check out the minimum wattage requirement on the manufacturer's website to be sure!