Introduction
When it comes to gaming performance, one of the most important components to consider is the processor. A CPU and GPU pairing is the main way to dictate performance, with other components such as RAM or SSDs helping it in the right direction. For CPUs in particular, there has been a constant stream of releases from both AMD and Intel within the past year, which has made the decision-making process a lot harder than before.
We've previously discussed our favourite graphics cards for 1440p gaming, so now it's time to look at the CPUs. In this buyers guide, we'll be taking you through our top picks for processors that can run all the latest titles at 1440p, as well as some advice on the key factors to consider before picking up a mid-range processor.
Suggested Article: Best CPUs to Buy for 1080p Gaming
Our Recommendations
1. Intel Core i5 13600K
👑 The best value CPU for 1440p gaming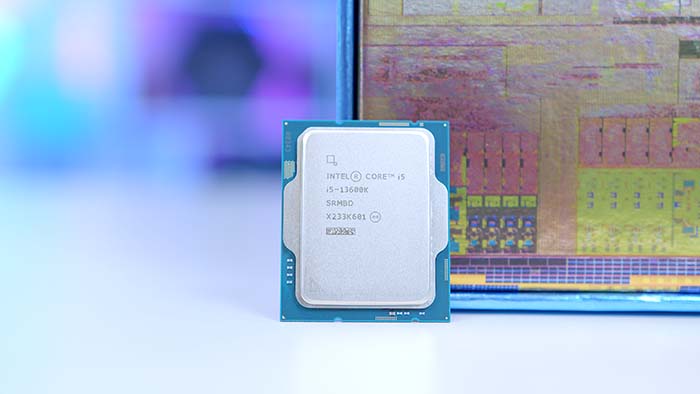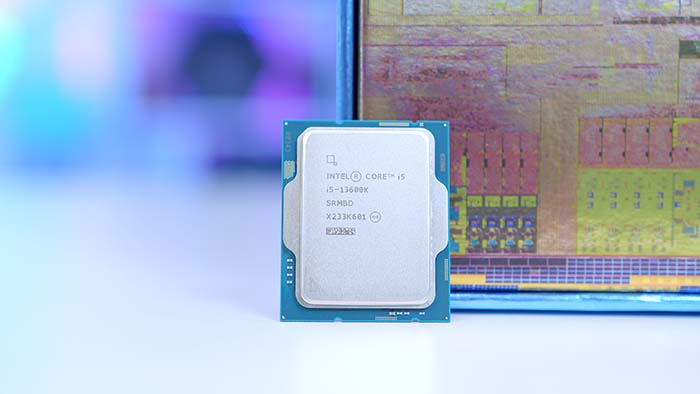 Introduction
We're staring things off with a processor that has proven to be a reliable option since releasing earlier this year, which is why it has consistently featuring in a number of our previous roundups, the Intel Core i5 13600K. Despite being a mid-range processor targeted at 1080p and 1440p gaming, our benchmarking has shown this CPU can outperform some of its more expensive counterparts, as well as being able to hold up well in some 4K settings.
In addition, the 14 cores and 20 threads on the 13600K allows this CPU to run less demanding productivity-based applications without having to worry about running into technical issues. However, the prime conditions for this processor has to be when it's running games at 1440p, as the high clock speeds with overclocking enabled are able to maintain a smooth gaming experience that offers an ideal balance of responsiveness and visual fidelity.
Key Specs
| Key Specs | Intel Core i5 13600K |
| --- | --- |
| Core Count | 14 |
| Thread Count | 20 |
| Base Clock Speed | 3.5GHz |
| Boost Clock Speed | 5.1GHz |
| Max Turbo Power | 181W |
| Overclockable | Yes |
Things We Like
Great value: Like most of Intel's latest generation of processors, the i5 13600K is priced very competitively for the performance that it provides, which can only be considered a big win for consumers. Plus, it can also be paired with a 12th-gen motherboard to cut down costs even further.
Perfect for 1440p gaming: It's hard to suggest another CPU for a mid-range gaming PC right now, as the 13600K has no issues running games at 1440p with impressive framerates that rival the higher-end alternatives from both AMD and Intel.
Things We Don't Like
Struggles under intense workloads: Whilst gaming on the 13600K is excellent, its Achilles heel seems to be when it is placed under intense workloads. Because of this, a more powerful processor may be a better options for those looking to use their system as a workstation and gaming hybrid.
Thermal regulations: Though an adequate cooling solution will be able to keep the temperatures of this CPU down quite easily, the 13600K does run hotter than its 12th-gen predecessors. Therefore, it may be worth upgrading your CPU cooler when picking up a 13600K.
Summary
Without a doubt, the Core i5 13600K is one of the most impressive CPUs to release as part of Intel's 13th generation lien-up. Packed with high clock speeds and overclocking capabilities, this CPU is the perfect addition to any mid-range gaming PC, as it runs all the latest games at 1440p pretty comfortably.
Features: 4.3/5
Thermals: 4/5
Performance: 4.2/5
Value for Money: 4.8/5
Pros
Great value for money
Stellar 1440p gaming
Can be overclocked
Cons
Not ideal for workstations
Runs slightly hot
Where to Buy
Buy the Intel Core i5 13600K on:
2. AMD Ryzen 7 7700X
👑 The best mid-range CPU for 1440p gaming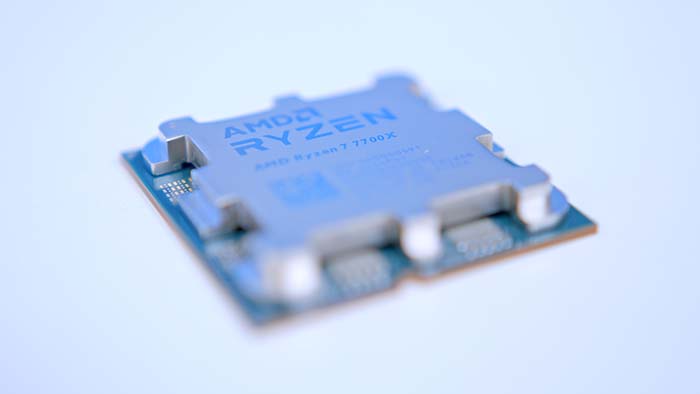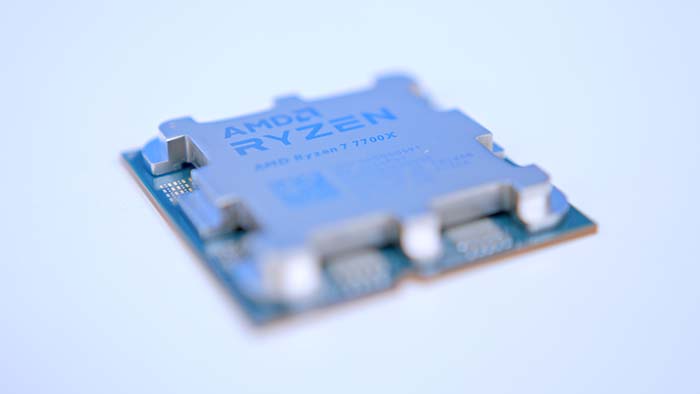 Introduction
Moving onto the other side of the coin, we have AMD's Ryzen 7 7700X. Whilst it is a slightly higher-end processor than Intel's 13600K, price reductions have put the 7700X into a price point that competes with Intel's less powerful options. As a result, this processor has slowly regained some of the value that was missing on launch, allowing those building an AMD system to access better 1440p gaming performance.
Performance-wise, the 7700X shares a lot of similarities with the previous entry on this list, offering solid gaming performance thanks to the high clock speeds out of the box, but struggles with productivity-based scenarios due to the low core and thread counts. However, overclocking this CPU takes gaming performance to new heights, allowing for incredibly smooth 1440p gameplay in even the most demanding blockbuster titles.
Key Specs
| Key Specs | AMD Ryzen 7 7700X |
| --- | --- |
| Core Count | 8 |
| Thread Count | 16 |
| Base Clock Speed | 4.5GHz |
| Boost Clock Speed | 5.4GHz |
| Max Turbo Power | 105W |
| Overclockable | Yes |
Things We Like
Ideal for 1440p gaming: The high clock speeds offered on this CPU makes it a great option for mid-range gamers looking for a solid experience at 1440p. In addition, the 7700X can handle 4K gaming in select titles as well, but less effectively than other CPUs in this roundup.
Reduced price point: When this CPU initially released, the price to performance proposition was not a good deal for consumers, causing it to suffer a similar fate to other Ryzen 7000 CPUs. However, the reductions have helped to steer the 7700X's value back in the right direction.
Things We Don't Like
Not ideal for workstations: One of the most disappointing aspects of AMD's latest series of processors is the lack of cores and threads included. With only 8 cores and 16 threads, those looking to complete productivity tasks alongside their gaming sessions should look elsewhere.
Weaker than similar options: In comparison to Intel's i7 processors, along with other Ryzen 7 options, the 7700X struggles to hold up. For example, our comparison of this CPU with the i7 13700K showed team blue's offering to be the undeniable victor.
Summary
If we were to make this roundup just a few months ago, the 7700X probably wouldn't have featured as part of our recommendations. However, the reduced pricing has helped this CPU find its footing in what is an extremely competitive market. As one of the cheapest 7-tier processors available, the 7700X offers incredible gaming performance at 1440p, making it AMD's best value offering for mid-range gaming systems.
Features: 4.2/5
Thermals: 4.3/5
Performance: 4/5
Value for Money: 4.2/5
Pros
High clock speeds
Can be overclocked
Efficient
Cons
Can't handle productivity tasks
Better performance options available
Where to Buy
Buy the AMD Ryzen 7 7700X on:

3. Intel Core i7 13700K
👑 The best Intel CPU for 1440p Gaming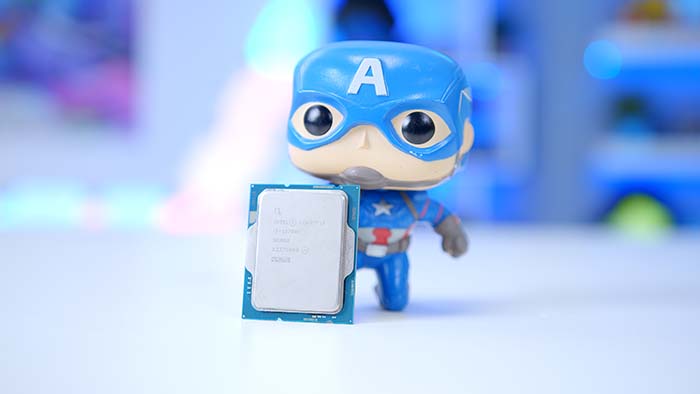 Introduction
For those looking for a little more processing power for top-tier 1440p gaming, as well as the possibility to run some applications on the side, Intel's i7 13700K is an ideal choice to meet your demands. Whilst it is slightly pricier than the previous entries, this CPU offers a significant step up in both gaming and productivity scenarios, making it perfect for a gaming and workstation hybrid.
The additional cores and threads on the i7 13700K allows it to handle editing and video software with ease, which is great for streamers and content creators. As for gaming, the high clock speeds means this processor can handle all the hottest games at 1440p high settings with ease, as well as a pretty solid experience at 4K with Ray-Tracing enabled. Combining these elements together, the 13700K has positioned itself as a solid all-rounder for mid-range and high-end gaming PCs.
Key Specs
| Key Specs | Intel Core i7 13700K |
| --- | --- |
| Core Count | 16 |
| Thread Count | 24 |
| Base Clock Speed | 3.4GHz |
| Boost Clock Speed | 5.4GHz |
| Max Turbo Power | 253W |
| Overclockable | Yes |
Things We Like
Strong all-round performance: For gamers looking to do more than just play games at 1440p on their PC, then this CPU offers the best experience when placed inside of a multifaceted system. The combination of high clock speeds and additional cores makes it more than capable of managing demanding productivity applications.
Reasonable pricing: The i7 13700K does come at a higher price tag than most mid-range CPUs. But given the performance benefits this processor brings to the table, the jump from an i5 doesn't seem too steep.
Things We Don't Like
Requires lots of power: To make the most of this CPU, the 253W max turbo power does raise some concerns with the amount of power it draws. Because of this, anyone picking up this CPU will have to pick up a PSU that has enough power to cater for these spikes in wattage.
Better workstation CPUs available: There's no denying that the all-round approach of the i7 13700K is extremely beneficial to mid-range gamers. However, those serious about using their system for productivity purposes, then a more powerful Ryzen 9 or Core i9 processor would be more beneficial.
Summary
Any mid-range builders looking for a CPU that can do it all, the Core i7 13700K is perhaps the best bet. Providing a strong blend of high clock speeds, overclocking, and multifaceted performance, the i7 13700K is the perfect all-rounder in a 1440p gaming PC. Plus, it can be picked up at a fairly reasonable price.
Features: 4.2/5
Thermals: 4/5
Performance: 4.5/5
Value for Money: 4.5/5
Pros
Great all-rounder
Can run games at 4K
Priced is reasonable
Cons
Can draw a lot of power
Better options for workstations
Where to Buy
Buy the Intel Core i7 13700K on:
4. AMD Ryzen 7 7800X3D
👑 The best high-end CPU for 1440p Gaming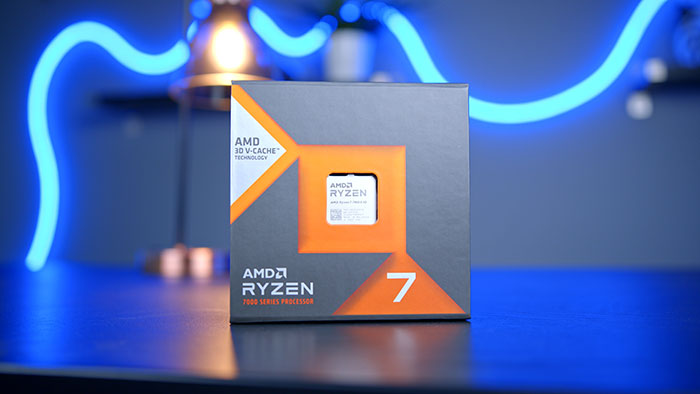 Introduction
To round of this list, we've opted for one of the latest CPUs to hit the shelves, shaking up the market in the process, the AMD Ryzen 7 7800X3D. Arguably the best CPU for 4K gaming, let alone 1440p, the 7800X3D is tailor-made to offer phenomenal performance in all gaming scenarios. AMD's 3D V-Cache was a revolutionary addition to the Ryzen 5000 series, and it's safe to say it has had a similar affect on Ryzen 7000 CPUs.
Placing this processor into a mid-range system will significantly boost gaming performance, providing framerates that will comfortably reach the 144Hz and 165Hz sweet spots required for a luxurious 1440p experience. In addition, the 7800X3D is comfortable in 4K gaming situations as well, offering plenty of futureproofing to mid-range systems. But what makes this CPU such a strong option for 1440p gamers is the price, as this processor can be found at a price that isn't too far off the other mid-range CPUs on the market.
Key Specs
| Key Specs | AMD Ryzen 7 7800X3D |
| --- | --- |
| Core Count | 8 |
| Thread Count | 16 |
| Base Clock Speed | 4.2GHz |
| Boost Clock Speed | 5GHz |
| Max Turbo Power | 120W |
| Overclockable | No |
Things We Like
Top-tier performance: Unfortunately, the technical specs listed above fail to reflect the true performance capabilities of this particular CPU. The additional layer of L3 cache elevates the performance of the 7800X3D to provide a stellar gaming experience at higher resolutions.
Improved thermals: Another way in which the 3D SKUs improve upon the original Ryzen 7000 CPUs is their ability to run at lower temperatures. Higher temperatures were a common issue for us when using Ryzen 7000 CPUs, so we're happy to see that the 7800X3D addresses this issue.
Things We Don't Like
Lack of overclocking: Even though the base performance on the 7800X3D should be more than enough to satisfy the needs of builders looking to run the latest titles at 1440p, the lack of overclocking prevents enthusiasts from pushing their systems to the limit.
Not ideal for workstations: With such a heavy focus on gaming performance, the cores and threads on this CPU are somewhat pushed to the side. As a result, the 7800X3D struggles to handle productivity-based tasks, making it a poor choice for those wanting to combine their work and games into one build.
Summary
The latest batch of Ryzen 3D processors have proven that AMD 3D V-Cache is a truly powerful tool for consumers looking to accelerate their gaming experience. With the additional layer of L3 cache on the likes of the 7800X3D, gamers are granted access to boosted framerates at 1440p and 4K at a price which remains fairly competitive with other options on the market.
Features: 4.5/5
Thermals: 4.3/5
Performance: 4.4/5
Value for Money: 4.5/5
Pros
Strong 1440p & 4K performance
Reduced thermals
Competitive price point
Cons
No overclocking
Not ideal for workstations
Where to Buy
Buy the AMD Ryzen 7 7800X3D on:
Intel 13th Gen vs Ryzen 7000 – Which is Better?
The first decision any gamer has to make before picking up a CPU is whether to select an option from AMD or Intel. Choosing one over the other has a significant impact on the rest of your build, as other components such as motherboards and CPU coolers normally work with a specific type of processor.
For those with a pre-existing system, the decision will be fairly simple, as you will likely be forced to pick a CPU from the same manufacturer as the previous CPU installed within that PC. But what is the best option for anyone building a system from scratch?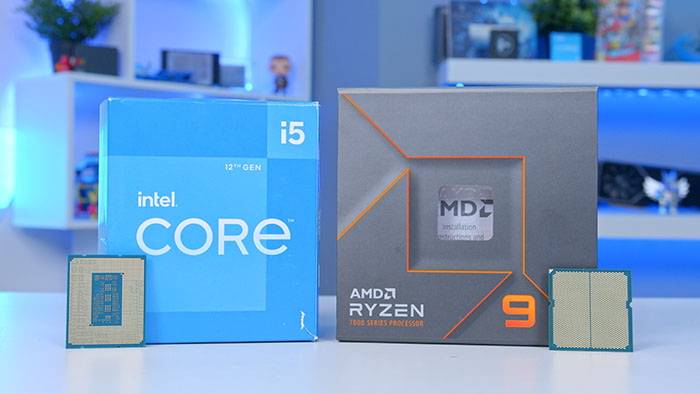 If you would have asked us this question a few months ago, our clear-cut response would have been Intel, as their 13th-gen processors offered better value than AMD at all price points. However, AMD have been fighting their way back into the conversation by reducing the price of their original Ryzen 7000 SKUs, as well as introducing multiple Ryzen 3D variants to boost their appeal within the gaming market.

These strategies have proven to be rather successful, as the choice between AMD and Intel is now much more complicated. Because of this, each comparison should be taken on a case-by-case basis. Whilst we would suggest that Intel still have a slight advantage over AMD, their new 3D processors certainly give Intel's options a run for their money.
Is 1440p the Best Resolution for Gaming?
Another important factor to consider when building a gaming PC is the resolution that you intend on playing your games. Typically, gamers have a choice between 1080p, 1440p, and 4K resolutions, all of which provide a unique gaming experience at varying price points. 1080p is often the cheapest way to play modern games, but produces a lower quality image. Whereas 4K offers lots of visual fidelity for a cinema-like experience, which comes with an increased price tag.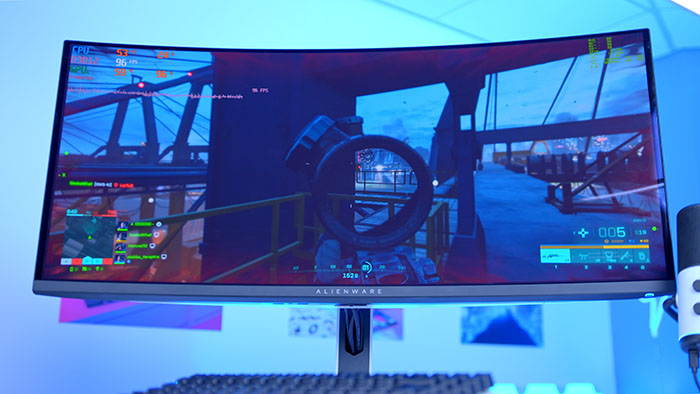 1440p acts as a middle ground between these two, providing improved visuals at a more affordable price tag. Because of this, lots of PC gamers believe that 1440p is the best resolution, as it provides a glimpse of both worlds at a fairly reasonable price. On top of this, 1440p don't usually have the performance limitations found on 1080p and 4K, allowing users to play games at higher framerates, which is one of the main advantages to gaming on a PC instead of a console.
Whilst we understand this argument, the answer is more nuanced than that. For mid-ranged systems that look to strike the best balance between visuals and performance, then yes, 1440p is definitely the way to go. But for competitive gamers on a tight budget, or gamers that want the best experience possible in gripping single-player adventures, then 1440p is clearly not the best option.
Why You Can Trust Us
If you've glanced through all of the suggestions in this roundup and are still left wondering what makes us qualified to comment on this subject, then let us explain. Our team of PC hardware and gaming experts work hard to test all of the latest products as soon as they release. These products are put through their paces in a range of gaming and productivity based scenarios to forge a general overview of the product in question. These findings are then relayed to our audience via YouTube videos and articles like this one.
If you would like to learn more about each of our team members, or read our editorial promise, head over to the About Us section.
How We Tested the Best CPUs for 1440p Gaming
In order to test and evaluate the best CPUs for 1440p gaming currently available, there are a number of factors that we take into account, which include:
Performance
Thermals
Power consumption
Multifaceted performance
Value for Money
Conclusion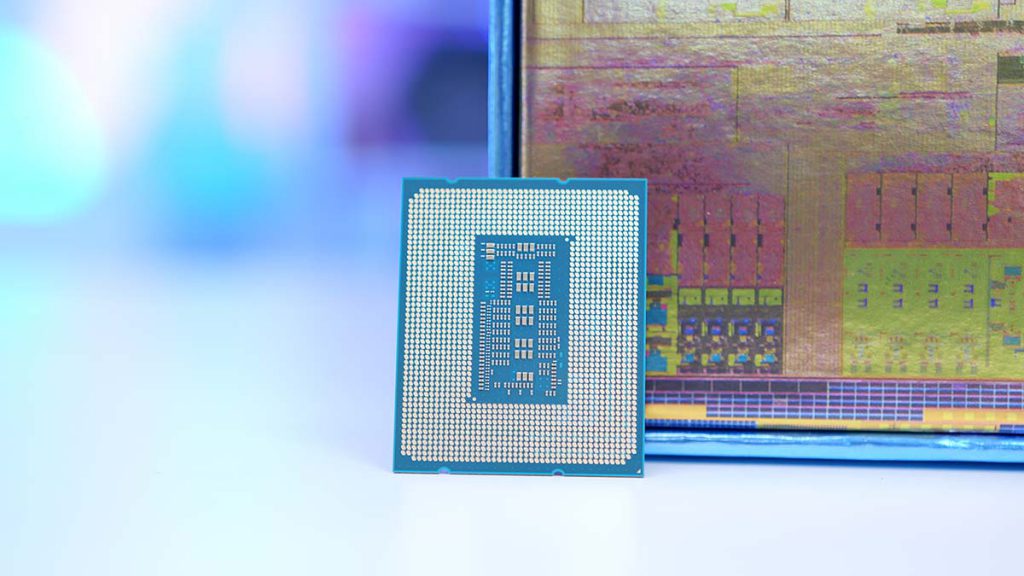 Frequently Asked Questions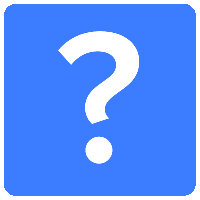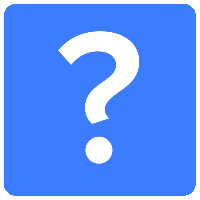 Is the Difference Between 1080p and 1440p Gaming Noticeable?
Yes. 1440p offers a significant improvement to visual fidelity over 1080p, allowing details on the HUD or environment stand out in a way that is not possible at lower resolutions.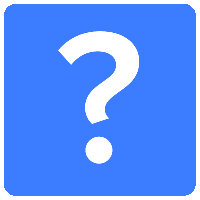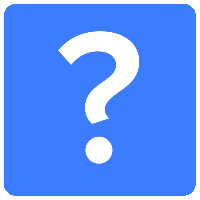 How Many Cores Does My CPU Need for 1440p Gaming?
A CPU with 4 cores or more will be able to run games at 1440p. However, most users would benefit from a CPU with at least 6 cores, as this will ensure that the experience remains stable under intense workloads.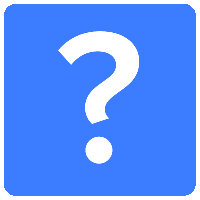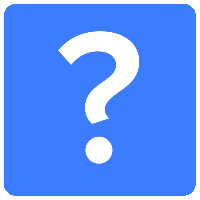 How Important is a CPU for Gaming?
A CPU is one of the most important components for gaming, arguably only second to the GPU. The CPU is responsible for running tasks and calculations that allows a game to run as intended.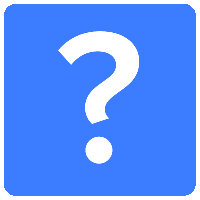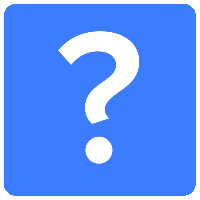 Do I Need a Good CPU Cooler for a 1440p Gaming PC?
Yes. As most systems targeted at 1440p will require more powerful CPUs, we suggest picking up at least 240mm liquid or dual-tower air cooler to ensure performance remains optimal.