Introduction
A good and reliable CPU cooler is a required component for any new PC build. 240mm liquid coolers are some of the most popular options for consumers. However, with today's extremely competitive market, it can be difficult at times, to settle on a particular model.
In this roundup, we go over some of the most compelling 240mm liquid options on the market, at a variety of different price points, with varying feature sets and aesthetics.
Suggested Article: Best White Liquid CPU Coolers to Buy (Budget, Mid-Range & High-End)
Our Recommendation: Deepcool LS520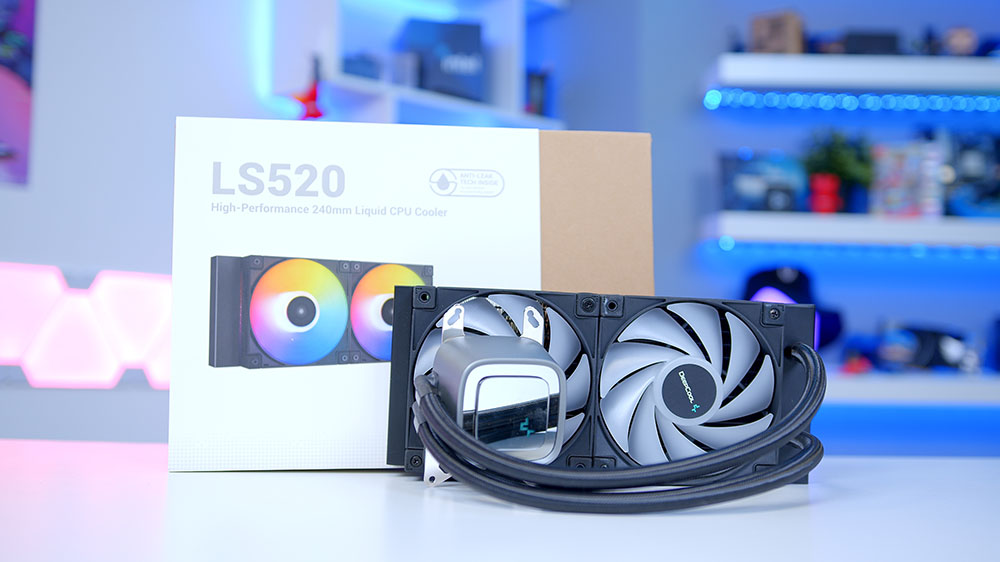 📸 View the Deepcool LS520 gallery.
We picked the Deepcool LS520 as the best 240mm AIO Cooler available at the moment. It has excellent cooling potential and has RGB fans to help spice up your build if desired. It's an excellent choice for PC builders and to add ontop, it runs pretty quietly making it an all round ideal cooler. 
Although the pump face might not have the visual appeal to everyone, it can be customised to fit the needs of anyone which is a nice added bonus too.
Best 240mm AIO Coolers to Buy
Our Recommendations
1. Deepcool LS520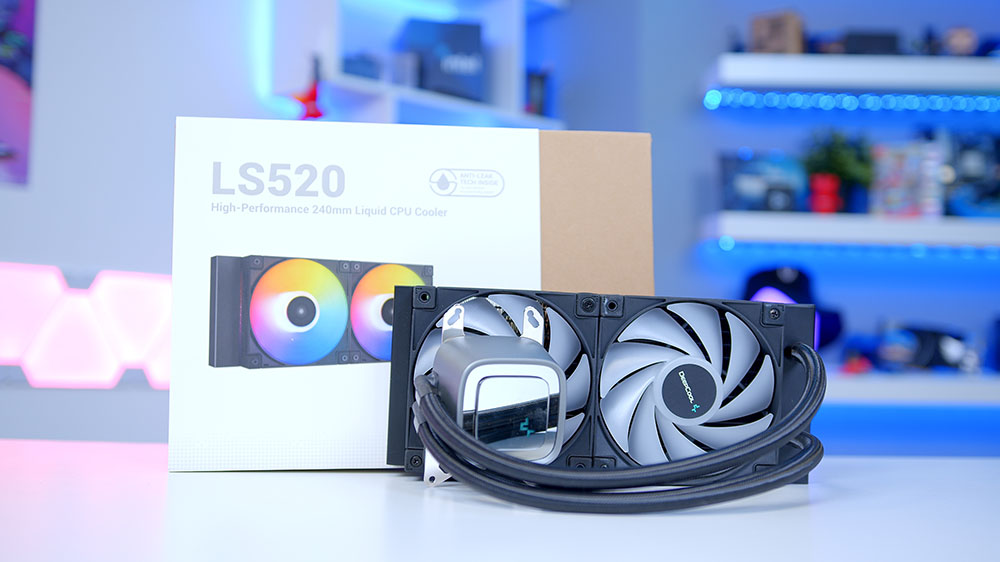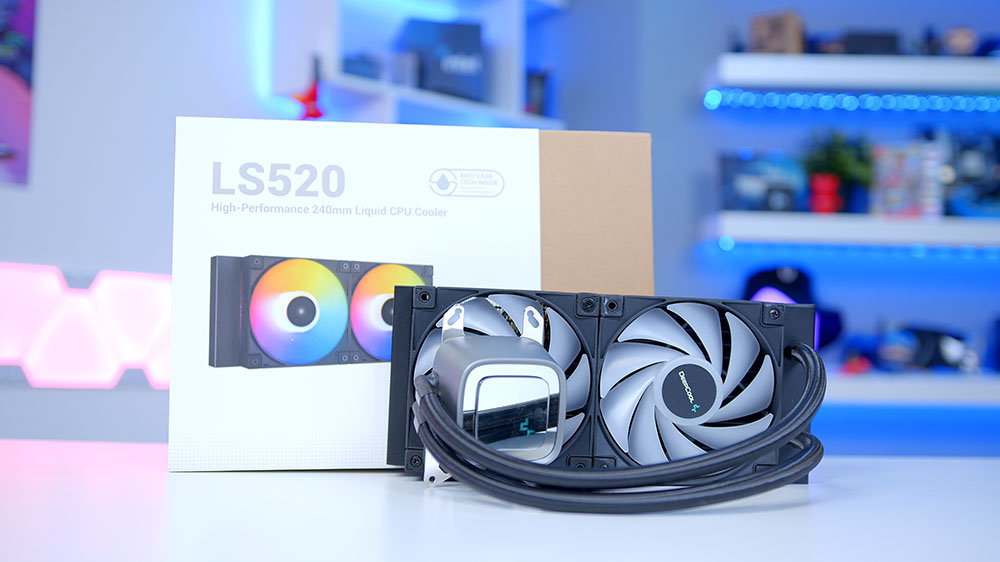 Deepcool has a long history of manufacturing awesome CPU coolers, and the Deepcool LS520 is no exception. The Deepcool LS520 features some amazing cooling capabilities. The included Deepcool fans can run at a whopping 2250 RPM, more than any other fans in this line-up. Their high speed and efficient design, results in their maximum airflow coming in at 85.85 CFM. That makes this one of the most efficient 240mm AIOs on the market. What's more, it does all of that whilst having the maximum noise of the fans sit at only 32.9dBA.
The radiator's thickness of only 27mm means there shouldn't be any clearance issues in all but the most compact of PC cases. Thanks to the highly efficient fan design, the radiator doesn't have to be too thick to still maintain the high levels of heat dissipation this AIO boasts.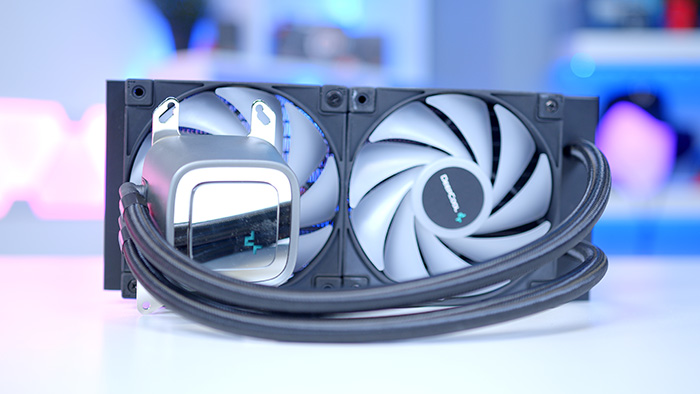 The CPU block features a minimalist design that follows in a very similar pattern to most Deepcool coolers. The pump face can even be customised, while the full addressable RGB on the block and fans gives consumers even more ways to customise. The Deepcool LS520 even offers compatibility with larger processors such as AMD's Threadripper, providing plenty of versatility in terms of sockets. While all of these features are already impressive, to top it off, the LS520 is available at a rather affordable price. Thus, it's one of the best value 240mm AIO coolers available for the cooling potential it offers.
Buy the Deepcool LS520 on:
2. Cooler Master MasterLiquid 240L Core ARGB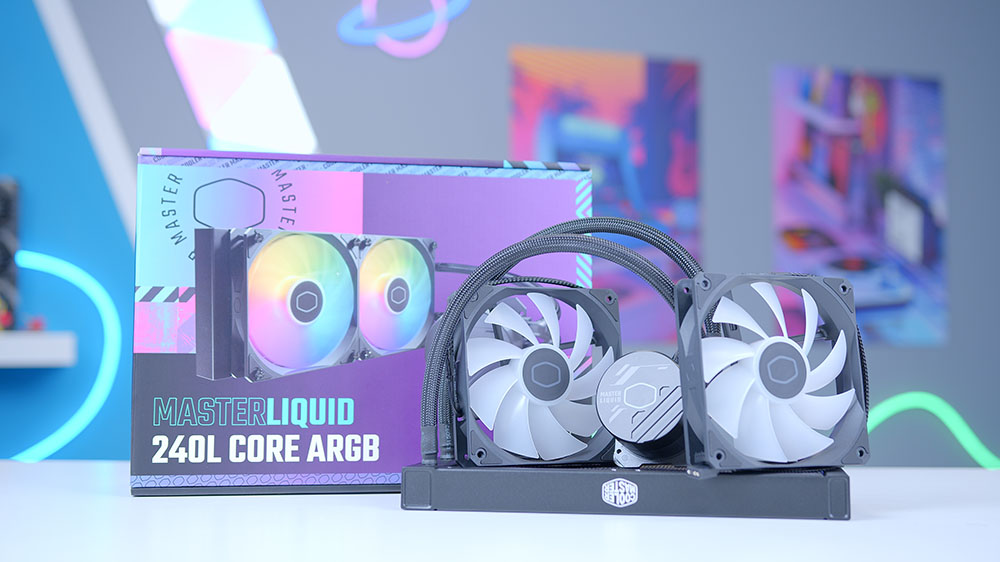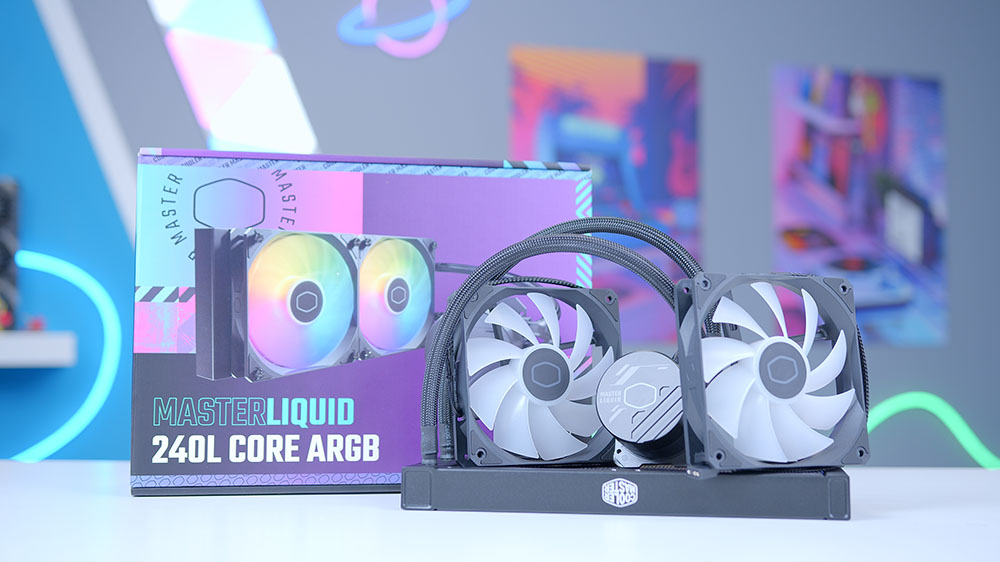 The Cooler Master MasterLiquid 240L Core ARGB is a great budget AIO from another very reputable CPU cooling manufacturer. Like many other Cooler Master products, this AIO puts function over form, providing a more basic look, whilst still offering impressive specs. The CPU block features a simplistic look with ARGB that will suit most PC builds. It's far from the most exciting part of this product however, as that honour goes to the included radiator and fans.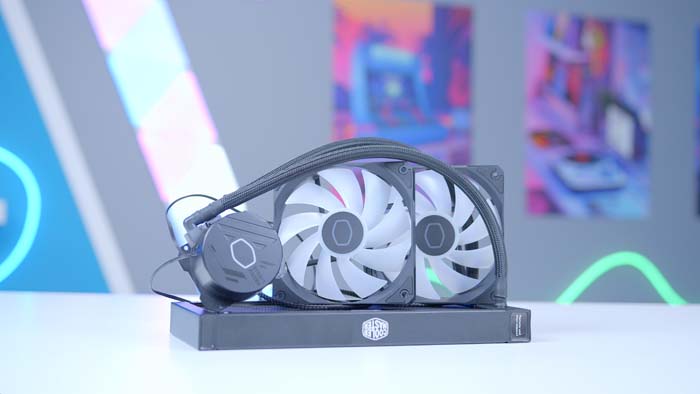 The included Cooler Master fans can reach a maximum rated speed of 1750 RPM. . The MasterLiquid 240L Core ARGB is a very affordable 240mm AIO cooler that still features enough cooling for even more high-end CPUs.
Buy the Cooler Master MasterLiquid 240L Core ARGB on:
3. NZXT Kraken X53 RGB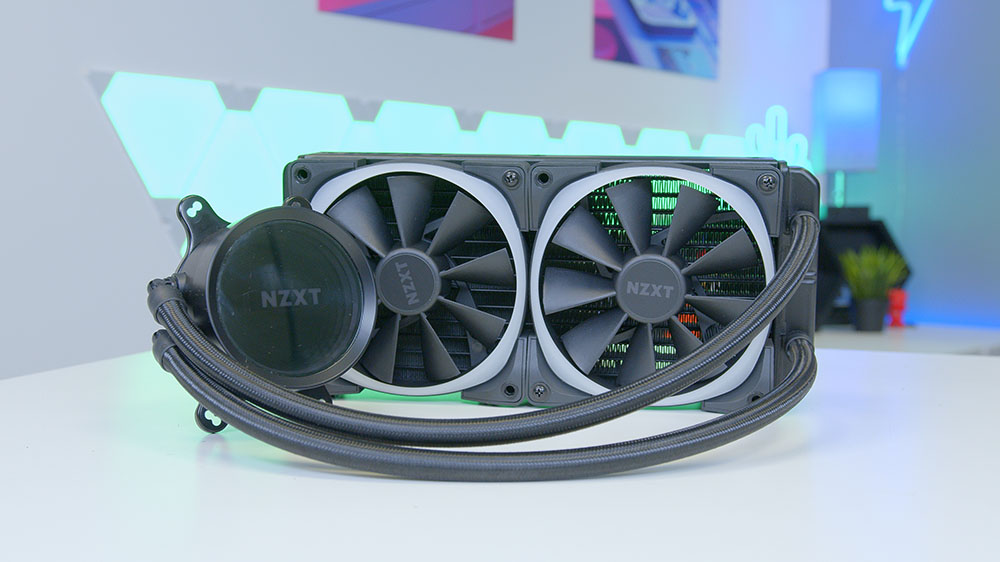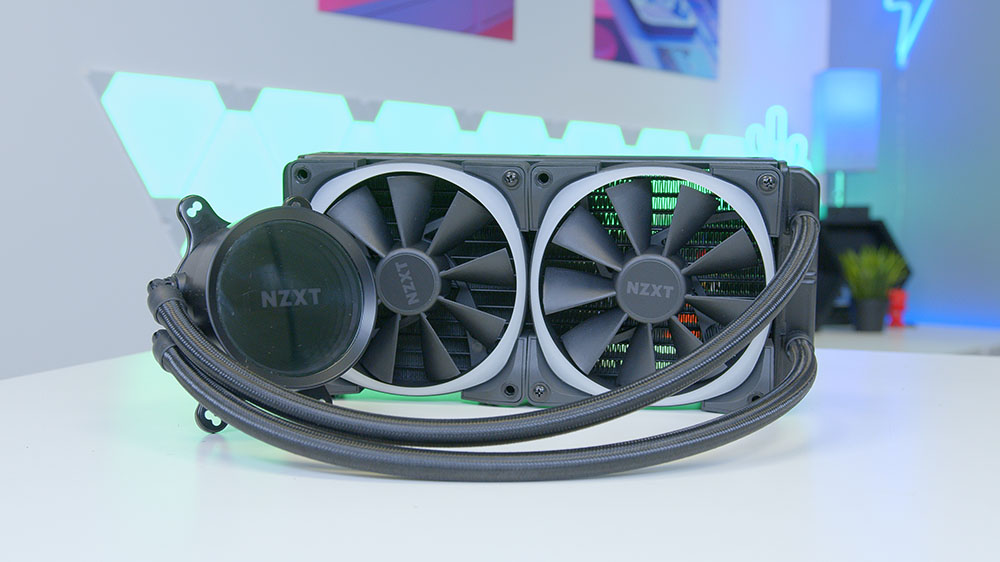 NZXT is a favourite amongst PC builders due to their signature ultra-minimalist style. The NZXT Kraken X53 RGB includes one of the thickest radiators in this roundup, at 30mm and is one of our picks for the best AIO cooler to buy in 2023. This will help to keep temperatures under control, while still being small enough that it will not cause clearance issues.
The thickness of the radiator will help to negate the slower fans that NZXT chose for this AIO. At a maximum speed of 1500 RPM, they are far from the fastest fans on an AIO. However, they are still adequate at keeping the CPU cool. At 33dBA max, they aren't the quietest either, however replacement fans can always be bought by consumers who wish to stick with the NZXT CPU block and radiator that make up this AIO cooler.
NZXT's trademark aesthetic, made up of a minimalist and bold design, is very much still present in the Kraken X53 RGB. That makes it especially appealing to consumers building an all-NZXT PC. It's also available both in black and white, making it a great fit for NZXT-themed PCs in both of the most popular colours.
Buy the NZXT Kraken X53 RGB on:
4. Corsair H100i iCUE Elite Capellix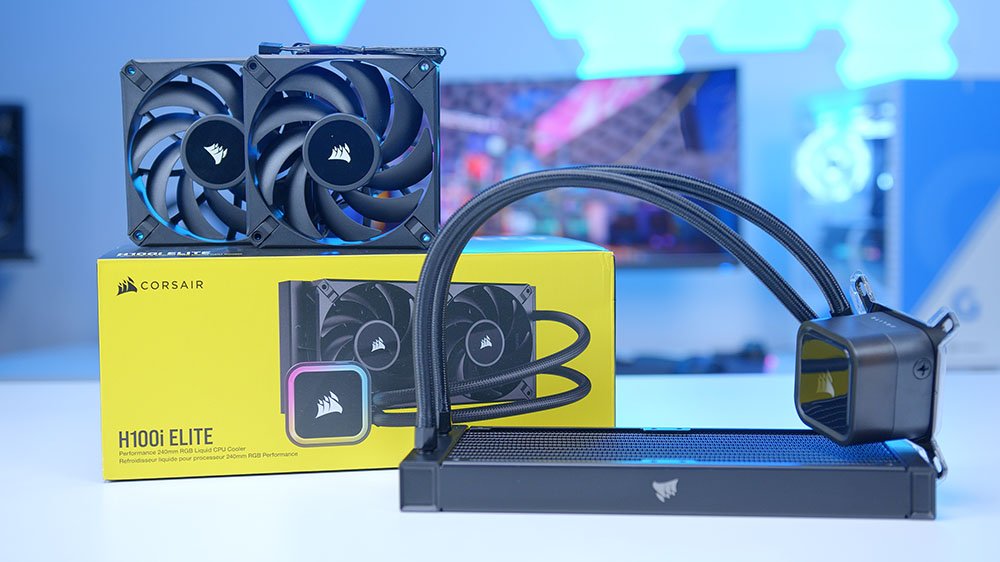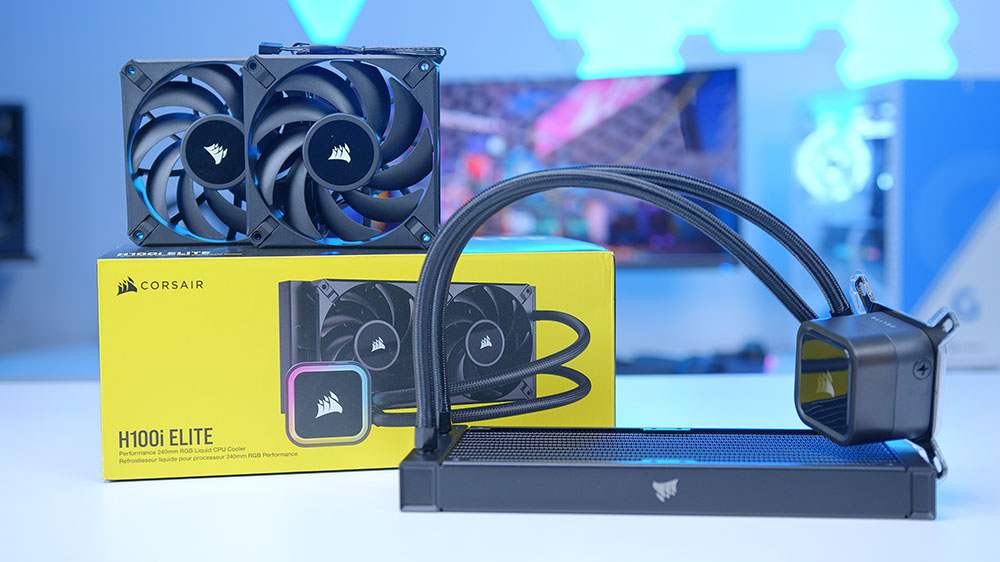 Corsair produces some of the best known AIO coolers on the market right now. The Corsair iCUE Elite CAPELLIX, and the nearly identical LCD model, are some of their strongest contenders in terms of 240mm AIOs. The two models share much in common, such as the overall look, the same 27mm radiator, and the same CPU socket support. However, the two variants do use different fans. The Corsair ML RGB fans used in the CAPELLIX are extremely fast for a 240mm AIO, with a maximum speed of 2400 RPM.
The LCD variant uses the Corsair ML Elite fans, which run at a maximum RPM of just 2000 RPM. This does lower the maximum airflow, but also the maximum noise. The largest difference comes in the form of an LCD screen on the top of the CPU block on the Corsair iCUE Elite LCD. This customisable screen can be used to display almost anything, be it temperature or fan speed read-outs, custom messages and more. This feature does greatly increase the price of the AIO, it's a very unique and great-looking CPU block that will provide an incredible central point for any PC.
Buy the Corsair H100i Elite Capellix XT on:
Hardware Considerations
240mm AIOs are a fantastic choice, as they can provide solid airflow, and disperse the heat that your CPU outputs very efficiently. This gives consumers a multitude of options when it comes to AIOs, as the majority of 240mm coolers will be able to handle most CPUs.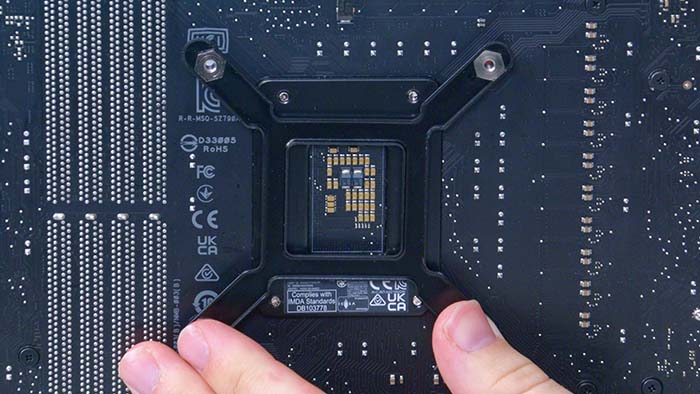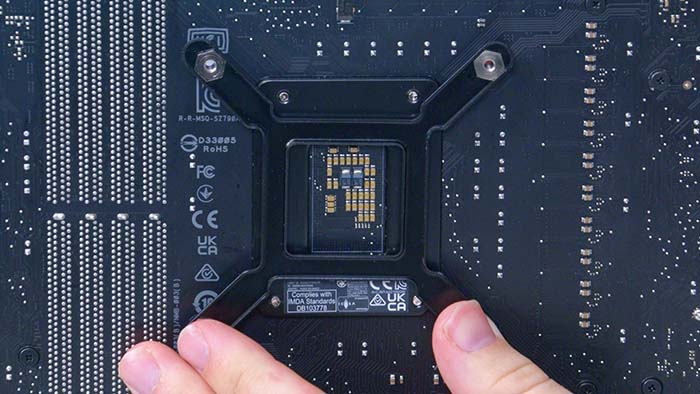 Conclusion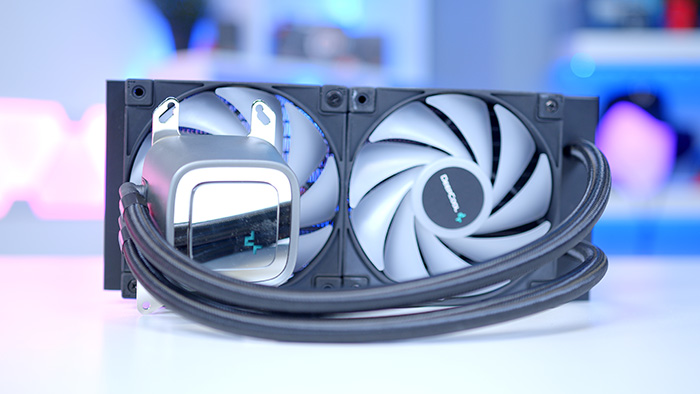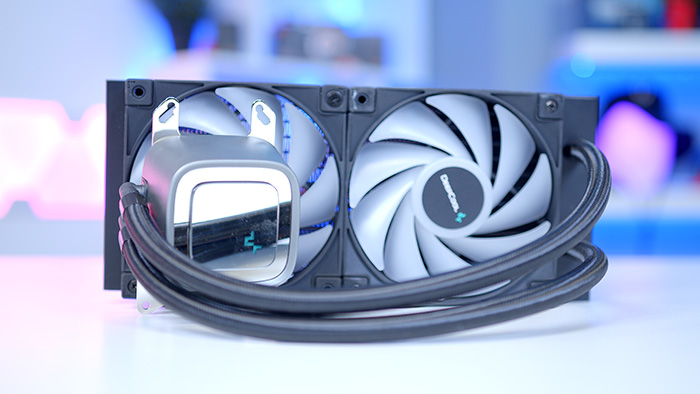 Best 240mm AIO Cooler: Deepcool LS520
After concluding our roundup, we've determined that the Deepcool LS520 is the best 240mm AIO cooler on the market. It's cooling capabilities along with its pretty cool RGB fans and aesthetic make it a solid choice if your looking to pick up a new 240mm cooler to put into your build. This even be built on further in that it is pretty quiet in comparison with alternative AIO's on the market.