Looking to build the Best Gaming PC Build you can assemble? If so, you're in the right place! Our wide range of PC build guides are designed to guide you through the full process. Plus, with 100s of reviews of the latest PC hardware, we're experts in separating the good components from the bad. Looking to build yourself? No worries – our range of build guides should give you a great starting point. Looking to buy pre-built? Check out our favourite pre-built systems from the best builders out there, at the most competitive prices.
Looking to learn about the latest chipsets, CPUs or GPUs? Should you go for DDR5 or DDR4? Just how much do you need to spend? Take a look at our buyers guides for the answers to all of the big questions.
Top 10 Pre Built Gaming PCs
Take a look at our favourite pre-built Gaming PCs out there, covering a range of different budgets. We've also reviewed a range of the latest pre built PCs, helping you make the perfect choice for your next system!
1. Cyberpower PC Infinity 59 VR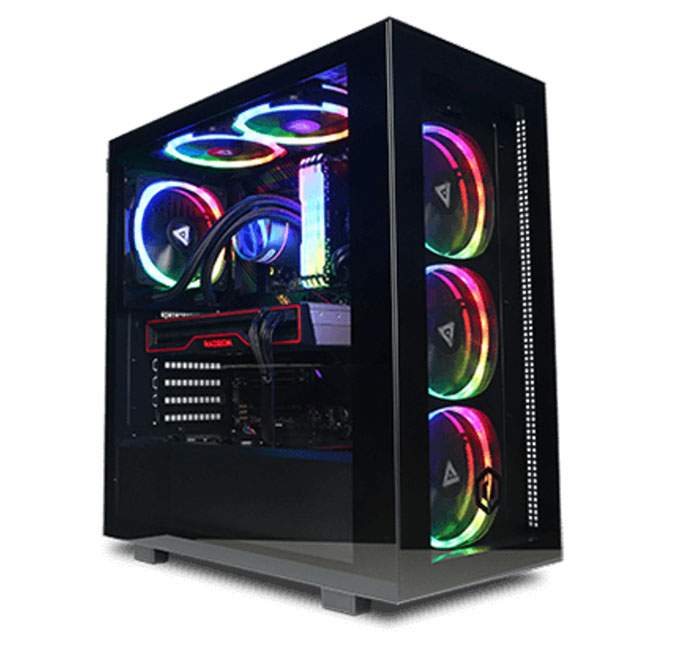 With plenty of customisation options and an RTX 3050 as standard, you can pick this system up with Next Day delivery. The inclusion of an i5 CPU and stock cooler is a barebones approach, though this is reflected in the systems price point. 
Our budget 1080p choice for US readers.
Buy from Origin PC (US & CA):
2. iBuyPower Game RDY SLHBG204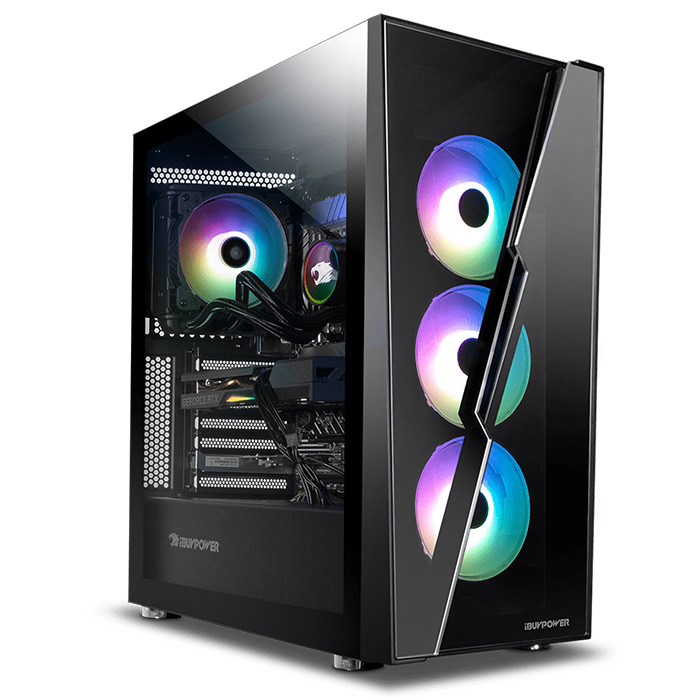 This build is a great option, featuring an RTX 3060Ti and Intel's latest 12th Gen i5 12600KF CPU. You also get 16GB of RAM and a Z690 motherboard, showing iBuyPower aren't scrimping when it comes to part choices.
This is our recommended 1440p Pre Built Gaming PC.
Buy from iBuyPower (US & CA):
3. Alphasync Onyx RTX 3050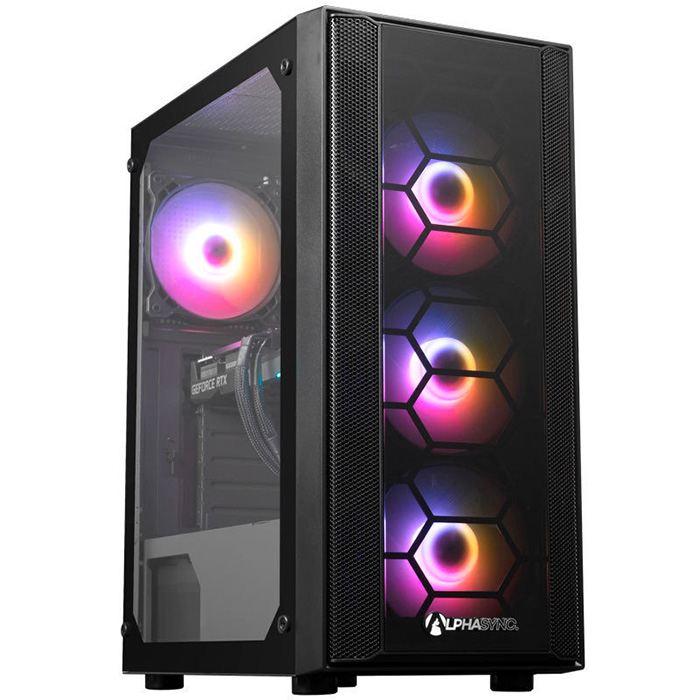 Our budget pick for UK readers is this RT 3050-based AlphaSync Gaming PC. An in-house brand from Ebuyer, this is an SI who have grown massively in the last 2 years.
You also get a 10th Gen i5, Windows 11 and a 3 years warranty. Perfect for 1080p gaming!
Buy from Ebuyer (UK):
4. Alphasync Diamond RTX 3060Ti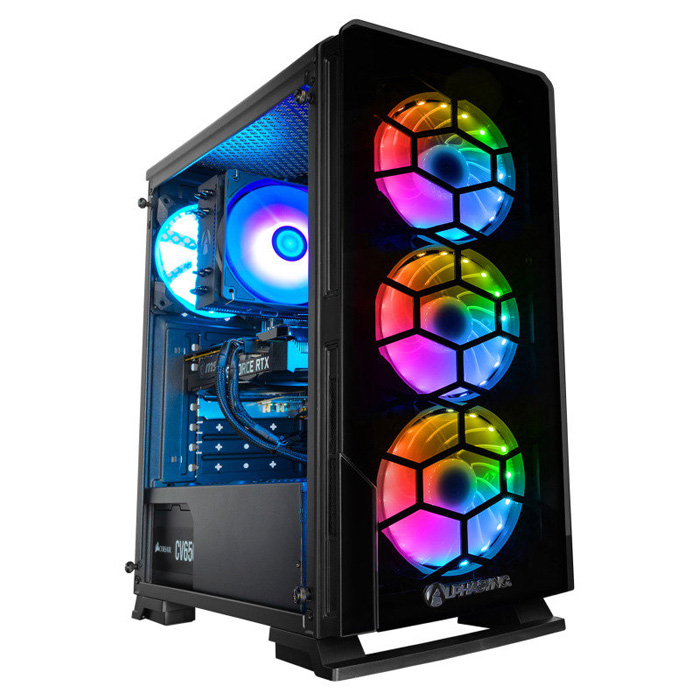 With an RTX 3060Ti (perfect for 1440p gaming!), Ryzen 5 5600X and 16GB of RAM, this system is the perfect bet for taking your gaming performance up a notch.
Any game you throw at this system will perform well, with support for Ray Tracing & DLSS a welcome addition.
Buy from Ebuyer (UK):
view the full Top 10 round up:
With reviews of the latest components, why not browse all of our content by component. Just CPU Coolers you're after? Filter by component type below. 👇
Looking for the perfect components for your next build? Why not take a look through our wide-range of hardware reviews to find the perfect PC parts.