Introduction
After many months of rumours and teasers, the NVIDIA 3090Ti has finally launched and we were lucky enough to get our hands on one here at the GeekaWhat office. With Nvidia proclaiming 'Titan Class Performance,' we dived in and put the card through a GeekaWhat gauntlet of tests to determine if the RTX 3090Ti really is the king of commercial GPUs.
With the release of the 3090Ti, NVIDIA boasts an impressive range of GPUs but this latest model takes the cake – the crème de la crème so to speak. The model we have in, MSI's Suprim X, sits right at the top when looking at both performance and pricing, producing impressive results if you have the wallet to stomach the cost.
With a whopping $2200 MSRP, this card is by no means cheap (as we expected) and is certainly not for everyone. The 3090Ti's target audience was never intended to be the common 1080p gamer, and frankly, the card's epic resource is wasted at lower resolutions. Instead, the 3090Ti has a very niche audience of gaming fanatics and editors alike – and that's completely fine by us.
Buy the MSI Suprim X RTX 3090Ti on:
Suggested Article: Best GPUs to Buy in 2022!
Architecture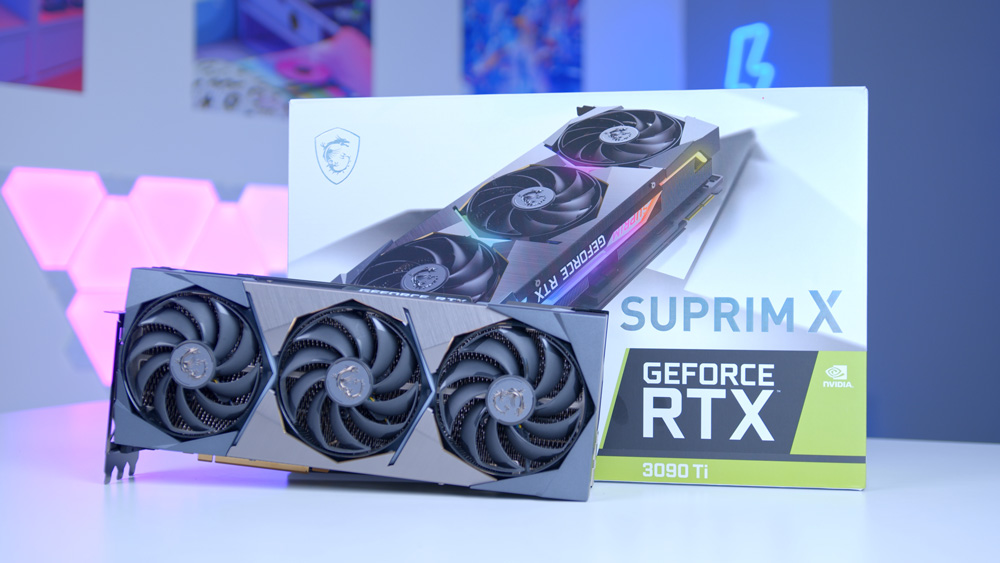 The card is designed using NVIDIA's latest Ampere architecture that many of us have come to know and love. Boasting NVIDIA's 2nd generation RT cores, with better support for Ray Tracing and support for DLSS 2.0, the architecture allows us to squeeze as much performance out of these cards as possible. We tested the Suprim X RTX 3090Ti across a variety of games at 4K both with and without DLSS and Ray Tracing and were not disappointed.
NVIDIA's DLSS is something that has seated them in a league above their counterparts at AMD when it comes to performance, with the AMD equivalent still somewhat in its infancy. With DLSS enabled, running games at 4K with Ray Tracing was a doddle with impressive performance across a wide variety of titles. When using DLSS, Nvidia's AI-backed resolution scaler, we witnessed minimal loss to visual fidelity or framerate – it begs the question of how far away 8K gaming actually is.
With the use of Ray Tracing comes a demand for video memory, and a lot of it at that. Fear not though, the Suprim X RTX 3090Ti comes loaded with 24GB of GDDR6X – yes, you heard that right, 24GB! It comes as little surprise that this card is no slouch and, although there is no increase in memory compared to that of the Suprim X RTX 3090, the 3090Ti does boast both higher boost and performance mode clock speeds allowing for the memory to be pushed that bit further.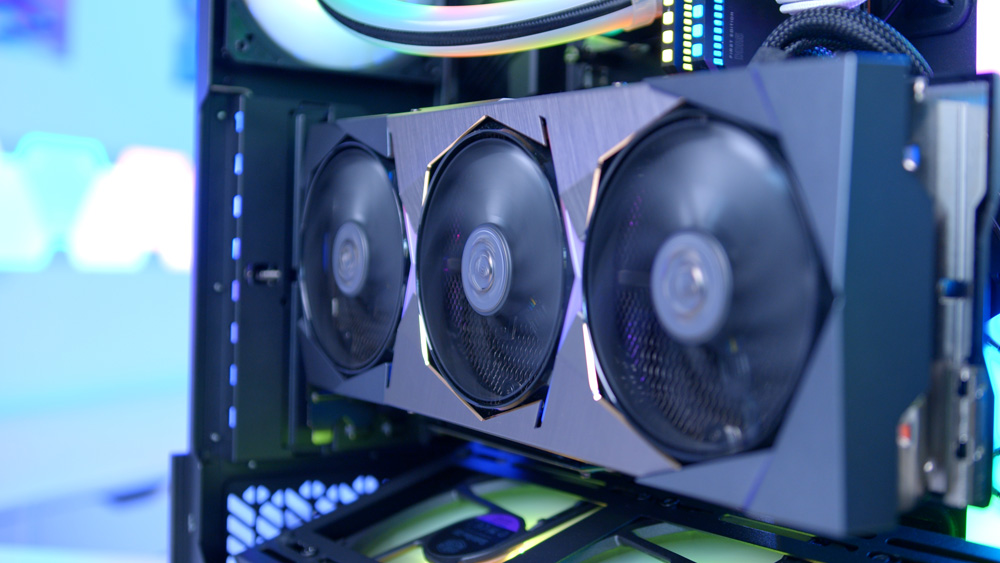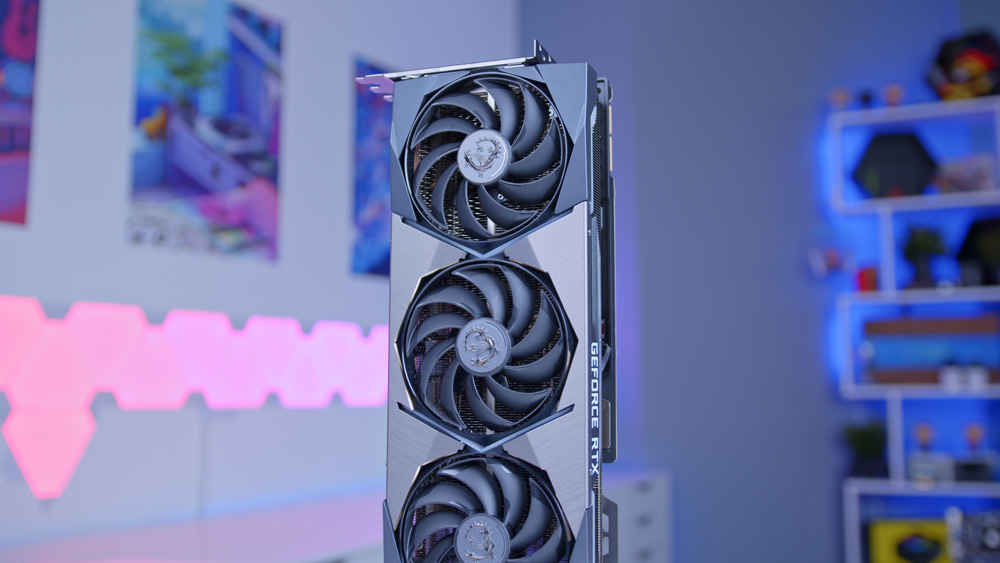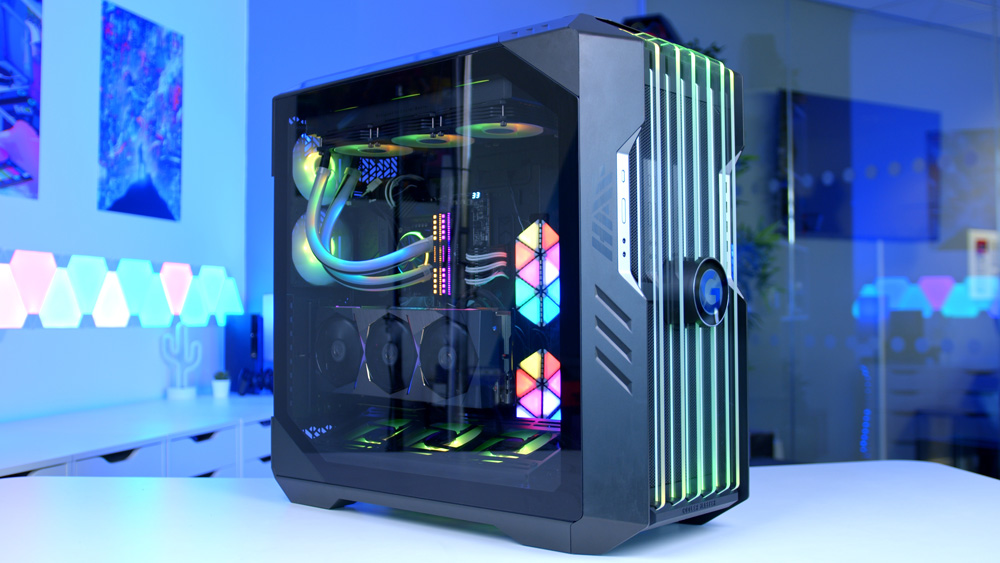 Design
Similar to the various other models of Suprim cards produced, the RTX 3090Ti Suprim X features the iconic Suprim design with the usual RGB detailing, three fan cooling and Suprim logo. Here though is where the design comparisons stop. The Suprim 3090Ti is a colossus in size and dwarfs previous cards by comparison. Coming in both slightly longer and a considerable amount taller, the size of this card is no joke and something to be taken into consideration when looking at case options for your build.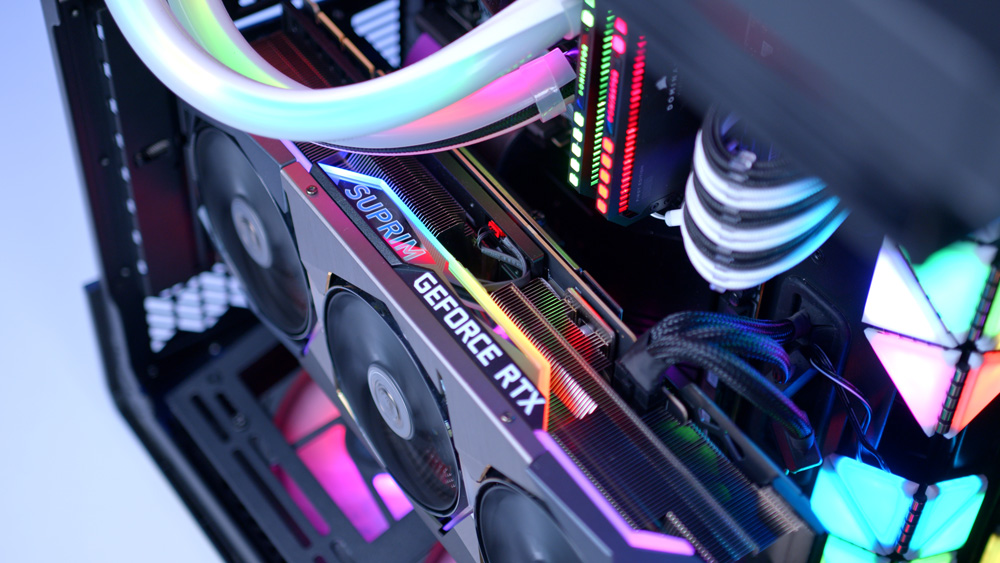 The Suprim X RTX 3090Ti also features a new 16 pin power connection, with an included PCI-E cable splitter, similar to those the Founders cards have been using for some time now. It's a welcome change from MSI and one that will give your build a cleaner look, whilst also allowing longer cable reach distance, something that will likely come in handy when dealing with the bigger cases needed to house this card. We expect the new power connection to become standard on all cards in the next generation, as PCIe 5.0 comes to the mainstream.
Performance
When it comes to performance, MSI may just have won the heavyweight title, as few of the other heavy hitters in the division can compete with the Suprim 3090Ti. Pound for pound, the Suprim 3090Ti definitely stands in contention, amongst a select few challengers of course. The STRIX line from ASUS will no doubt run the Suprim mightily close for the belt, but we wouldn't be surprised to see the Suprim come out on top.
This model sits right at the top of both performance and pricing, producing impressive results but at a significant cost.

Harry Coleman
We paired the Suprim X RTX 3090Ti with a Ryzen 9 5900X, a combination that performed perfectly. We witnessed a consistent 10-15% increase in frame rate across some of the biggest games of the last year, including Battlefield 2042, Warzone and Apex Legends at 4K. We compared the data of the 3090Ti with that of the last year's RTX 3080Ti, RTX 3090 and AMD's RX 6900XT.
The magical number of 60 frames per second was no problem to hit at 4K, even with Ray Tracing cranked up. There are also promising signs that 8K gaming, at up to 60FPS will be achievable in the not-so-distant future – if not already in certain gaming titles.
For a more detailed look at the performance, check out the carousel of benchmarks below! As usual, you can find comparison graphs and full gaming benchmark runs of the 3090Ti on our YouTube channel – Benched.
Build Videos
If you'd like to see our full range of RTX 3000 series build videos, check out the content below:
Conclusion
MSI Suprim X RTX 3090Ti 24GB Review
Features

Design

Value For Money

Performance
Summary
The Suprim X RTX 3090Ti definitely lives up to expectations in our books, pushing the boundaries of gaming and frames further than possible before. It will be interesting to see how NVIDIA's competition, AMD, hits back as they battle for the crown. This is certainly a battle that we will be keeping our eye on, but for now, it seems, the 3090Ti deservedly holds that crown.

Overall, the RTX 3090Ti is another beautiful – if slightly bulky – card from MSI. As mentioned before, the card certainly won't be to everyone's liking (mainly price-wise) but for those looking to really max out on performance, without losing out on aesthetics, you will likely not find many better options.
Pros
✅ Range-topping performance
✅ Great capability for 4K gaming
✅ Superb cooler design
Cons
❌ Large and bulky
❌ Expensive
❌ Low price-to-performance metrics