Introduction
4K gaming is the pinnacle of visual fidelity and image quality, something that we all aspire to experience with our gaming rigs. As you may already know, at such a high resolution, your GPU is by far the biggest bottleneck, so you need to ensure that you buy a graphics card that will be able to keep up with your 4K monitor.
In this article, we've put together a list of graphics cards from both Team Green and Team Red (sadly there's no real 4K-worthy Intel graphics cards out just yet). We've picked out a vast range of cards that cater to consumers looking to make a more price conscious purchase, or for those wanting to maximise their frames at the highest settings!
Suggested Article: Best CPUs to Buy for Gaming – Our Top Picks
Our Choices At A Glance
Keep reading for a more in-depth coverage of each graphics card in this roundup!
Hardware Considerations
Before jumping into our graphics card recommendations, it's worth taking a look at the hardware considerations that need to be made when trying to achieve reasonable framerates at 4K. While, in theory, most graphics cards can launch a game at 4K, only a few will do so to any playable level.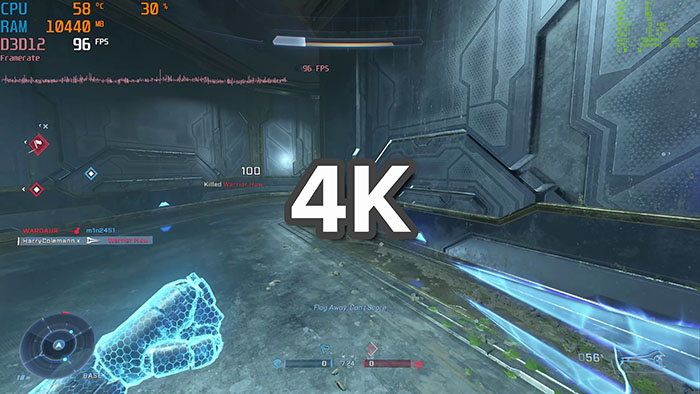 To achieve a playable framerate in most games, you need a good mid-range to high-end graphics card that can provide the driving force needed to reach our chosen resolution without dropping frames. But where is a good starting point if you're unfamiliar with hardware specs? The amount of video memory is usually a good place to begin, as high-end cards typically have more than enough for 4K gaming. As a rule of thumb, you want to hunt down a graphics card that has at least 10GB of VRAM for a smooth 4K gaming experience.
This is not an exact science, but it should give you an idea of what grade of graphics card to look for. With this in mind, we would recommend sticking to the cards that end in '80' if you're purchasing from NVIDIA, or '800' if you're looking at AMD options.
If you want to increase framerates further, you can use upscaling technology such as NVIDIA's DLSS or AMD's FSR. For DLSS, any RTX graphics card is compatible, but to varying degrees. FSR can be used on any GPU from AMD, NVIDIA, or even Intel. Both offer great improvements in performance, though of course your image quality does take a hit. It does mean you are not playing at native 4K, though the line between native and upscaled is getting constantly thinner as the technology improves.
Best GPUs for 4K Gaming
1. NVIDIA GeForce RTX 3080 12GB
Whether you're looking to upgrade or you're a first-time builder, the RTX 3080 12GB is the bare minimum for good performance at 4K from NVIDIA. While it is the slowest of the graphics cards on this list, it will still offer a very smooth experience in esports titles and other high framerate-centric games. In the most demanding PC games you can play right now, you may have to turn down some settings if you want a smooth experience in that 60FPS range. You may have to forgo features such as Ray-Tracing to keep framerates buoyant, but consumers will still be able to enjoy reasonable framerates in a number of games, especially when DLSS is enabled.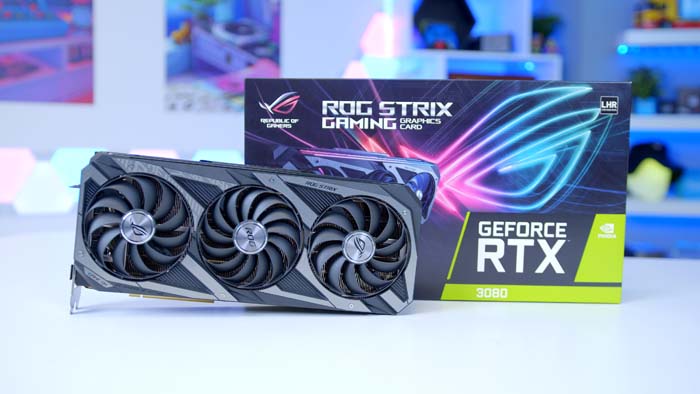 Key Specs:
Base Clock Speed: 1.26GHz
Boost Clock Speed: 1.71GHz
RT Cores: 70
CUDA Cores: 8960
Wattage: 350W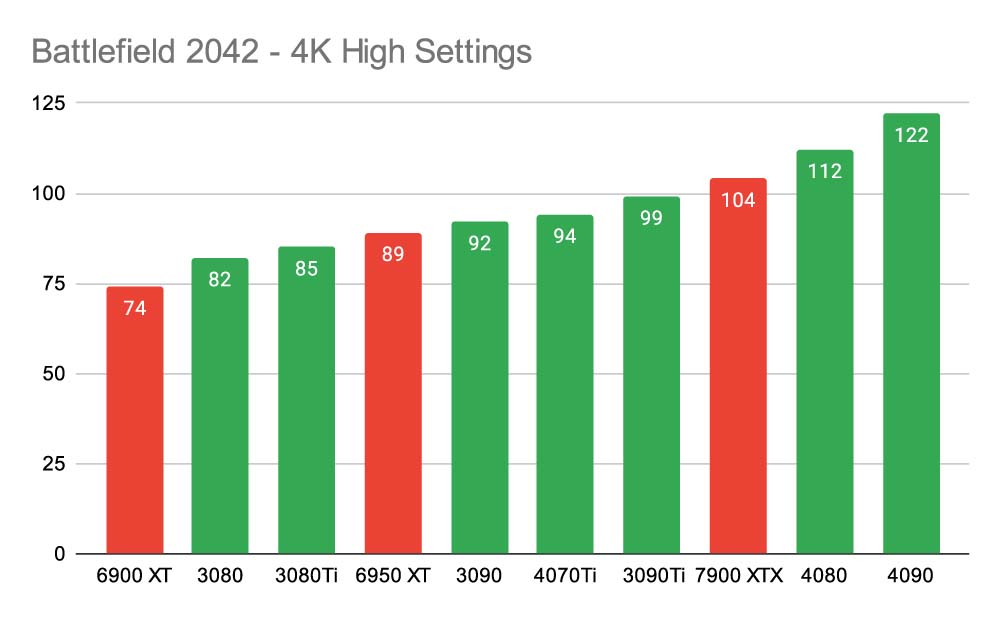 If you are just playing games where a competitive framerate is not integral to your experience, the RTX 3080 should have you covered. Plus, at lower resolutions, such as 1440P, you should be able to take advantage of higher framerates in many esports games and other competitive titles.
Buy the NVIDIA GeForce RTX 3080 12GB on:
2. NVIDIA GeForce RTX 3090 & RTX 3090Ti
The RTX 3090 and it's Ti variant seem to be the ideal choice for a 4K-capable gaming PC. They have the benefit of being high-end, flagship products, all while being last-gen, and thus coming with hefty discounts if you were to buy one today. That doesn't make them cheap, however the inflated prices consumers saw back in 2020 and 2021 don't hold up anymore, which is a good thing. Although the release of Nvidia's Ada Lovelace-based RTX 4000 GPUs has somewhat affected the pricing and stock levels, consumers will still be able to secure one of these cards with some savvy shopping and research.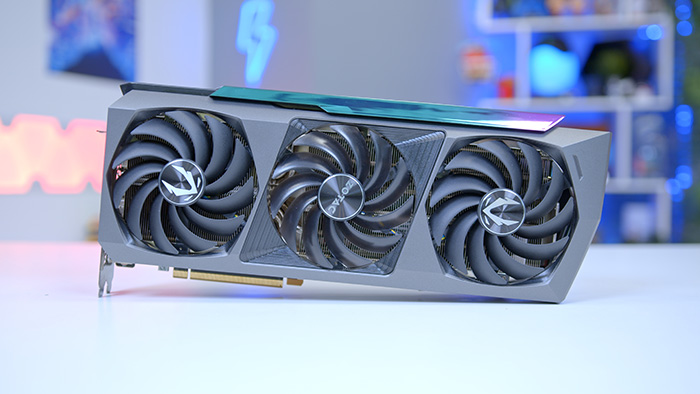 Key Specs:
Base Clock Speed: 1.4GHz/1.67GHz
Boost Clock Speed: 1.7GHz/1.86GHz
RT Cores: 82/84
CUDA Cores: 10496/10752
Wattage: 350W/450W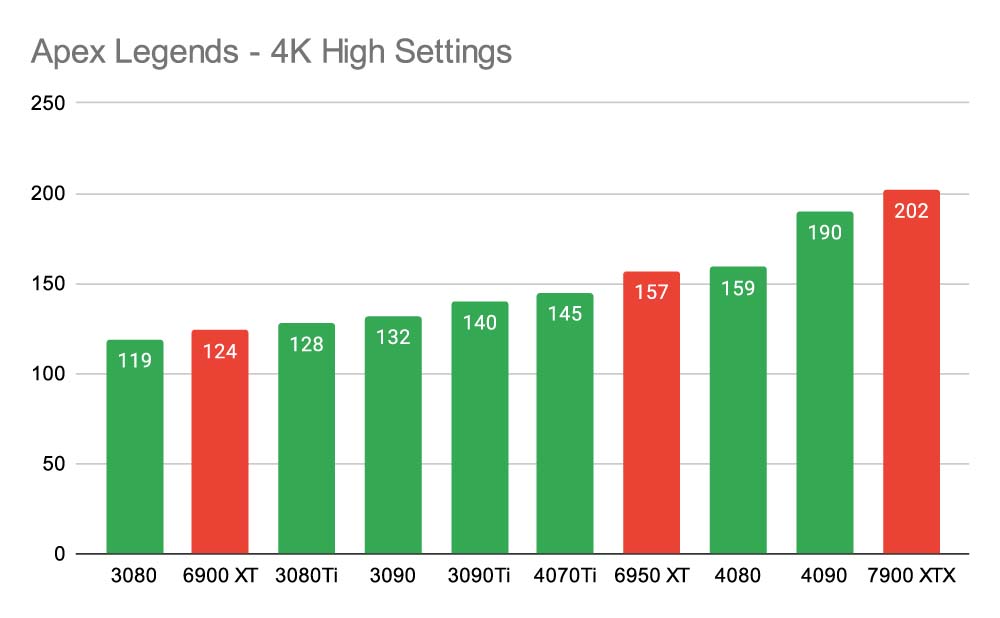 If you are lucky enough to find an RTX 3090 or its bigger brother, the 3090 Ti, then you will enjoy an amazing gaming experience. Not only will you be able to set your in-game resolution to 2160p, but you won't have to skip out on turning some of those in-game settings all the way up to 'Ultra'.
In fact, by the time you reach the levels of the RTX 3090 or 3090 Ti, you can get enough frames going that if you own a 4K 144Hz display, you will be able to take near-full advantage of it, even in newer games at higher graphical settings. Not only that, but the spacious 24GB framebuffer will also come in very helpful if you plan on building a multi-faceted workstation that can handle productivity applications, such as video edition or 3D rendering, alongside high fidelity 4K gaming!
Buy the NVIDIA GeForce RTX 3090 on:
Buy the NVIDIA GeForce RTX 3090Ti on:
3. NVIDIA GeForce RTX 4080
The new RTX 4080 outperforms even the previous king of performance, the RTX 3090 Ti. This is the graphics card to go for if you want some truly uncompromised 4K gameplay, providing an amazing performance, even in more graphically demanding games, as shown below. To clear up any confusion regarding NVIDIA's announcement of both the 16GB and 12GB models a while back, in short, now there is only one RTX 4080, that being the one with the 16GB of video memory onboard. That means that you are getting a sizeable increase in VRAM, when compared to the RTX 3080.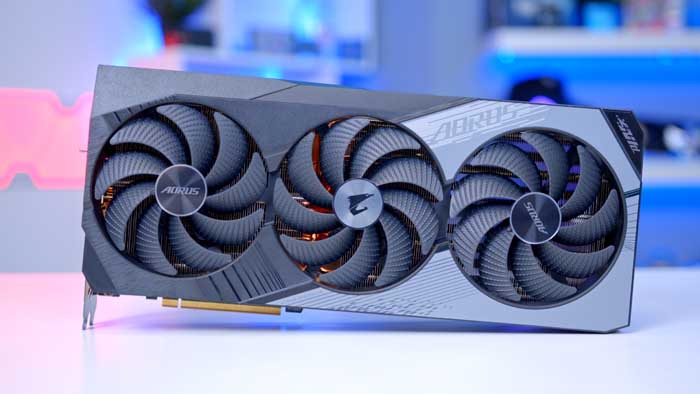 Key Specs:
Base Clock Speed: 2.21GHz
Boost Clock Speed: 2.51GHz
RT Cores: 76
CUDA Cores: 9728
Wattage: 320W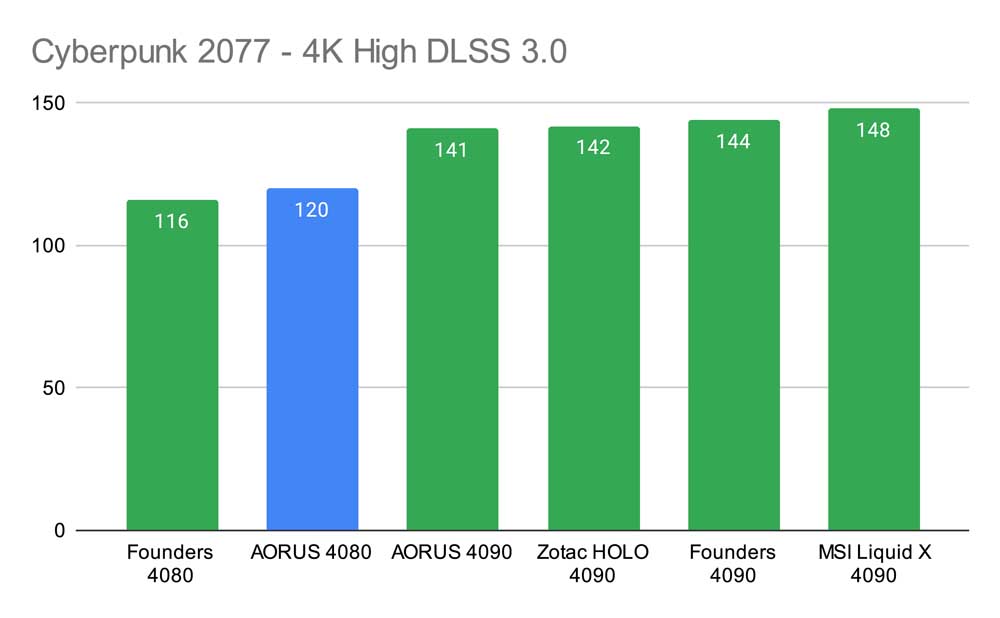 As the RTX 4080 is an Ada Lovelace-based RTX graphics card, it means consumers will also have access to DLSS 3 in compatible games. This latest generation of the NVIDIA upscaler not only brings with it an even better upscaling algorithm, but also all-new Frame Generation, increasing your frame rate further. DLSS 3.0 is a fantastic piece of tech, that makes the RTX 4080 an even more compelling proposition for those looking to max out framerates in the most competitive titles out there
Buy the NVIDIA GeForce RTX 4080 on:
4. AMD Radeon RX 7900XTX
Our main contender from Team Red in this list is the newly-released Radeon RX 7900 XTX. It is about as fresh as it gets, having been taken out of the oven by AMD back in December 2022. The Radeon RX 7900XTX is a worthy challenger to Nvidia's RTX 4080. What truly makes this card a real threat, is the pricing. While by no means a budget graphics card, it may seem like a bargain compared to the pricing of current NVIDIA GeForce cards.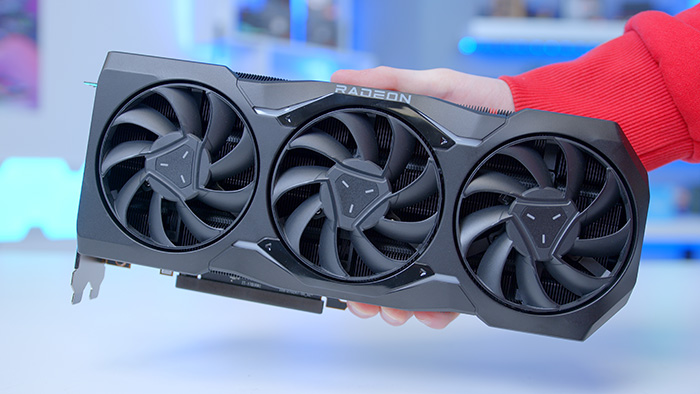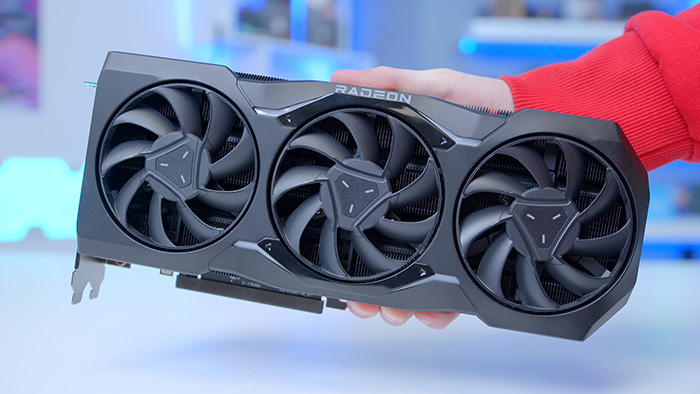 Key Specs:
Base Clock Speed: 1.85GHz
Boost Clock Speed: 2.5GHz
Ray Accelerators: 96
Stream Processors: 6144
Wattage: 355W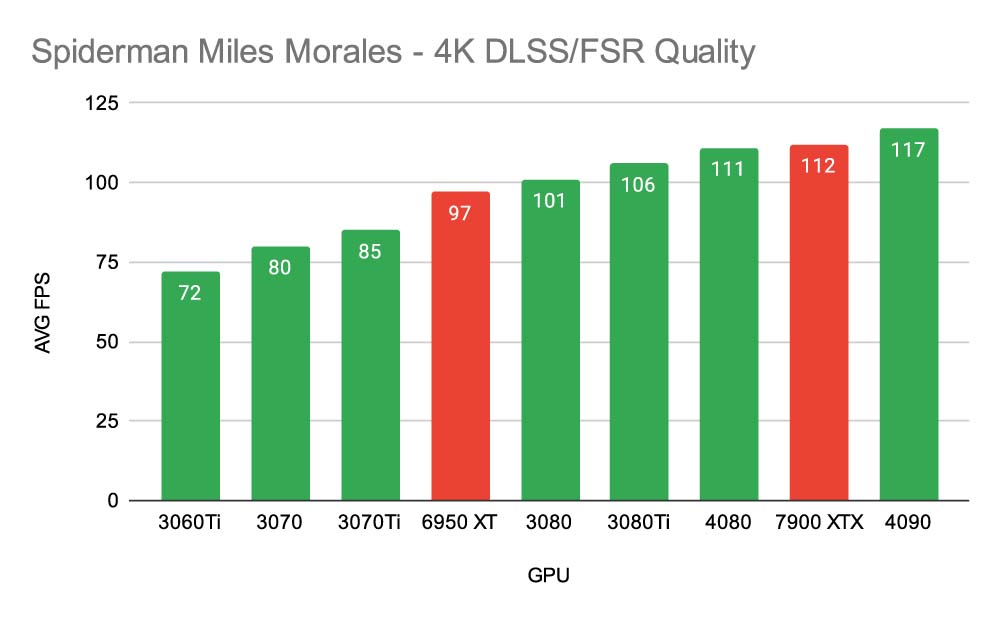 Although there has been some recent controversy surrounding drivers and thermals, the RX 7900 XTX is a fantastic choice if you want to go for a cheaper alternative that still performs great at a 4K resolution. And while you do lose access to DLSS to pad out that framerate a bit, keep in mind that AMD's FSR is still a viable option on this graphics cards. One thing to keep in mind is performance in ray tracing-capable games. While AMD has made some great progress in that area, this graphics card still does fall slightly behind its NVIDIA competitors, even if the gap is shrinking.
Buy the AMD Radeon RX 7900XTX on:
5. NVIDIA GeForce RTX 4090
There is truly very little that has to be said about this graphics card here and its suitability for high-resolution gaming. Even though it comes with a hefty price tag, which increases even further if you want to pick up an AIB card with better cooling or a factory overclock, it is the best-performing consumer graphics card you can buy right now. Performance-wise, it completely eclipses even the RTX 3090 Ti. While it has the same 24GB of VRAM as the RTX 3090Ti, consumers gain access to significantly higher core clocks, alongside new architectural improvements that make this by far one of the best graphics you can buy in the consumer market.
If you are getting an RTX 4090 however, a 4K 144Hz display is more than recommended, as you will be passing that 60 FPS mark in all but the most stubborn games. RTX 4090 users will also need to ensure they have the right wattage power supply, as this GPU comes with a hefty demand in power.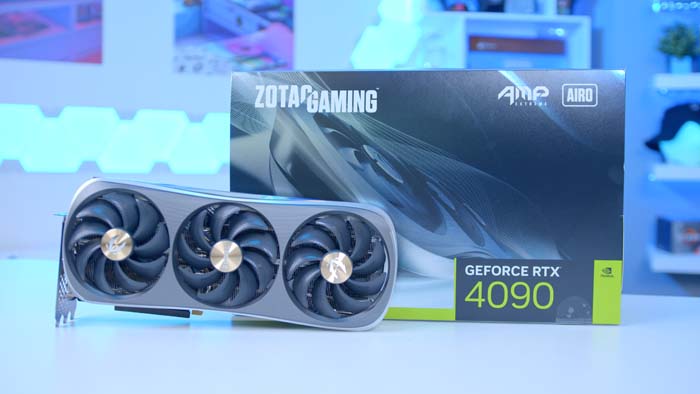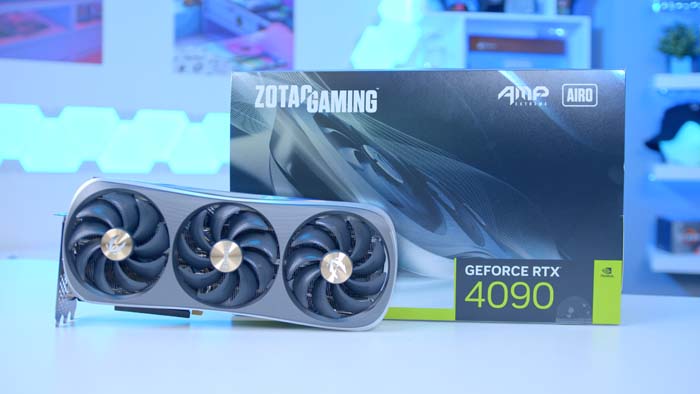 Key Specs:
Base Clock Speed: 2.23GHz
Boost Clock Speed: 2.52GHz
RT Cores: 142
CUDA Cores: 16384
Wattage: 450W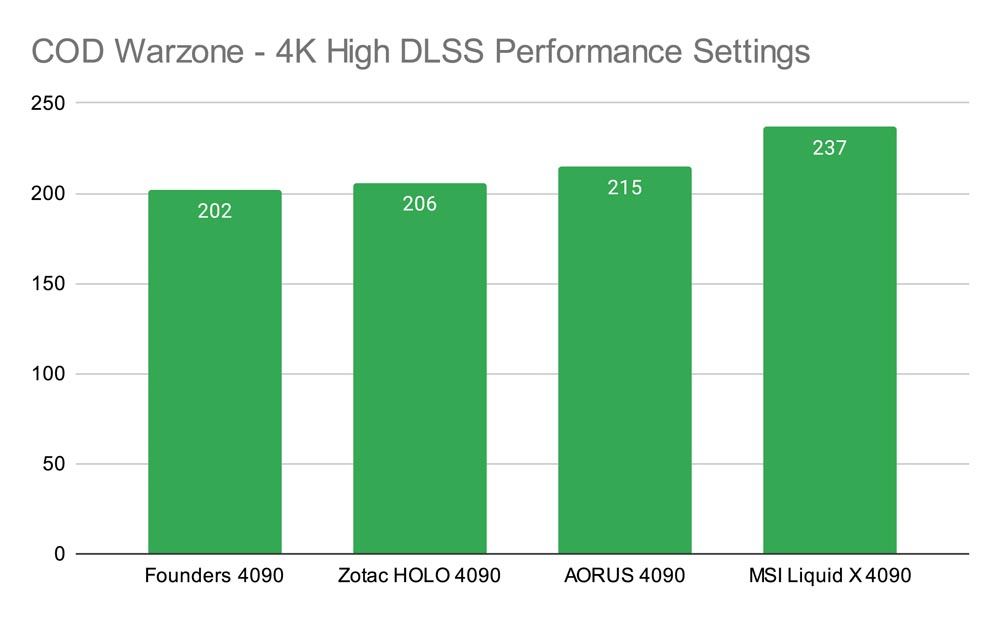 Nvidia recommends 850W as a minimum, but consumers may find themselves purchasing a 1000W PSU, especially with systems that utilise top-end processors. For those concerned about the gargantuan dimensions of the RTX 4090, we would recommend checking out our 'Best Cases to Buy for the RTX 4090' buyers guide, to give you a more solid idea of the case dimensions required to make use of this insane graphics card.
Buy the NVIDIA GeForce RTX 4090 on: