Amazon's Gaming Week includes a plethora of discounts on lots of great gaming tech, including PC components and peripherals. However, the one deal that caught our eye was on MSI's Gaming monitors.
Whilst there a few MSI displays available at a reduced price point, the biggest savings can be found on their Optix MAG274QRF-QD, a 1440p gaming monitor designed for Esports. This display aims to offer a strong balance between performance and resolution, allowing competitive gamers to enjoy smooth and responsive gameplay without having to sacrifice visual fidelity.
Featuring a 27″ Rapid IPS panel, this gaming monitor will provide plenty of vibrancy and colour to any environments or menus you'll be navigating through in the latest titles. Also, it ensures that the image is less compromised when viewed at an angle, making it an ideal addition to a multi-monitor setup. In terms of performance, the 165Hz refresh rate and 1ms response time puts this display amongst the elite, which means it is more than suitable for Esports competitions.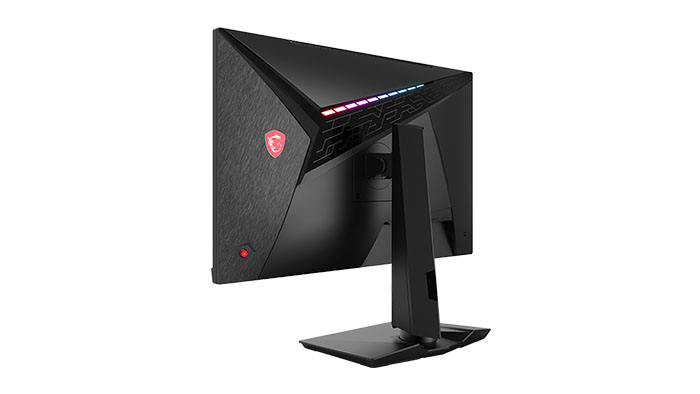 Design-wise, the MSI Optix MAG274QRF-QD shares a similar design to MSI's other Optix gaming monitors, which is a positive for us. Along with a slim frame that maximises screen real-estate, this display has a dash of flair on the back thanks to a strip of RGB lighting, which can be customised with MSI's Mystic Light software. On top of this, the Optix MAG274QRF-QD can tilt, swivel, pivot, raise, or lower on the included stand, which lets users orient this display in any way you can think of. Alternatively, this monitor is VESA 100 x 100 mm compatible, making it easy it to attach a monitor arm if you'd prefer.
If the specs on this monitor are slightly overkill, or just not to your liking, then MSI also have a number of their budget-friendly 1080p gaming monitors as part of the Gaming Week sale. Both the G27C4X and G2722 are 27″ 1080p displays that offer higher refresh rates, with the G27C4X offering a whopping 250Hz. Also included in the deal is MSI's G2422 24″ gaming monitor, which acts as the smaller sibling to the G2722.
So if you're looking for a brand new gaming monitor for your setup, don't miss out on this deal: