Introduction
Picking up a CPU cooler can be a difficult endeavour at times. With manufacturers filling the market with a vast range of options it can be rather complicated to just pick out the best CPU cooler, without doing any research beforehand. You also can't skip out on this component, as your CPU cooler is pivotal in ensuring that your CPU stays cool when underload.
For this reason, it is vital that consumers find the perfect CPU cooler for their PC. There are a multitude of different factors to consider, such as PC case size, thermal capability, budget, mounting hardware, and more. But we've done all of the heavy lifting for you, by testing a wide range of CPU cooler options, catering to various use-cases and budgets.
Best CPU Cooler: MSI MAG CoreLiquid E360
In our testing, we've concluded that the MSI MAG CoreLiquid E360 is the best CPU cooler to buy. When comparing to all of the other options that we've tested, the E360 is a clear and definitive winner based on its excellent value-proposition. 360mm CPU coolers are generally pretty expensive, but the E360 offers strong thermal capability while maintaining a very affordable price point that sits close to a budget 240mm AIO.
For this reason, the E360 is one of the best value CPU coolers on the market, and stands to offer great thermals across a vast range of CPUs, including more powerful top-end options.
All CPU Coolers in Our Testing Roundup
Cooler Master MasterLiquid 240 Atmos
Corsair iCUE H150i Elite Capellix
Thermaltake TH420 V2 ARGB Sync
The Best CPU Coolers
1. DeepCool AK620 Zero Dark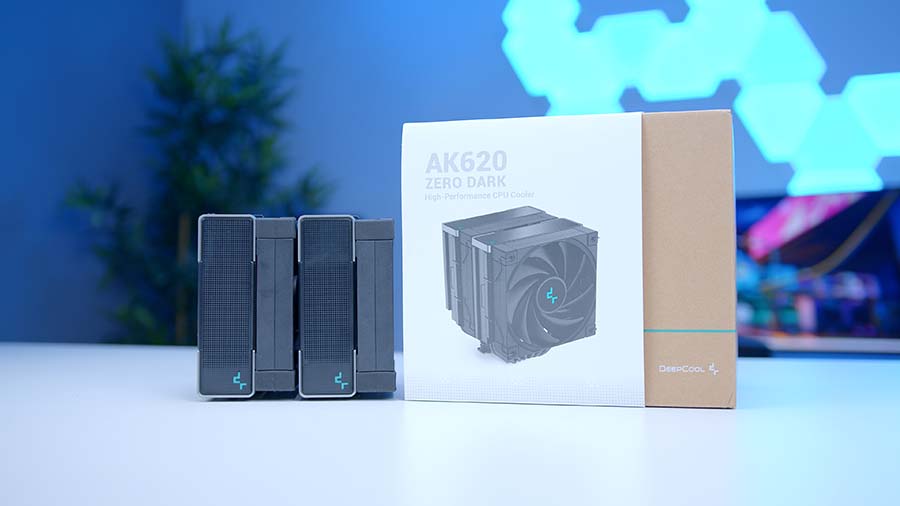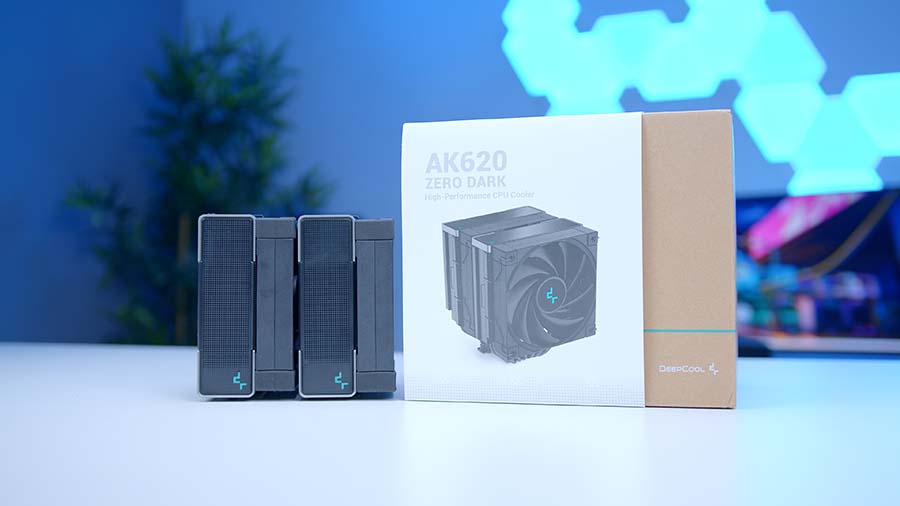 For budget builders or those building a compact PC, an air cooler such as DeepCool's AK620 Dark Zero is arguably the best solution. Whilst you might be interested in picking up a 120mm AIO CPU cooler instead, we'd recommend air coolers for their less intrusive nature and cheaper price point. The AK620 in particular is one of the most powerful air coolers on the market, with its stacked dual-fan design maximising airflow.
Whilst most air CPU coolers struggle to keep up with the demands of anything other than a budget-oriented system, the additional firepower from the 2050RPM fans on the AK620 should be more than enough to handle the demands of most budget and mid-range gaming PCs.
In terms of design, the 'Zero Dark' variant offers a stealthy all-black appearance, with only a few DeepCool logos on disrupting the monochrome look. This allows the blend in to the rest of the build as much as possible, which is important for air coolers specifically, as they can often be an eyesore. However, this cooler is very large, which could lead to clearance issues with smaller PC cases and RAM.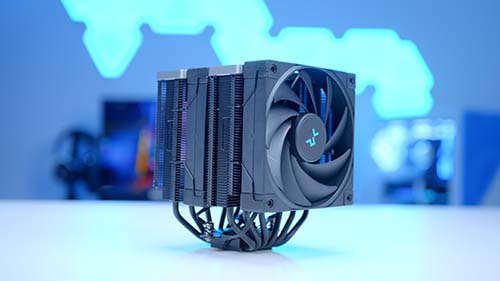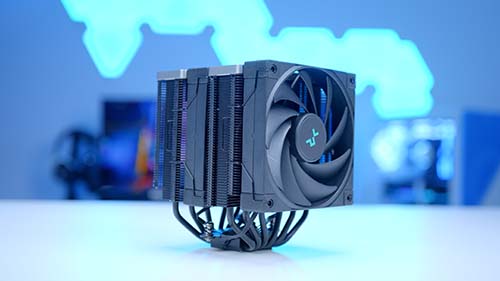 Buy the DeepCool AK620 Zero Dark on:
2. MSI CoreLiquid E360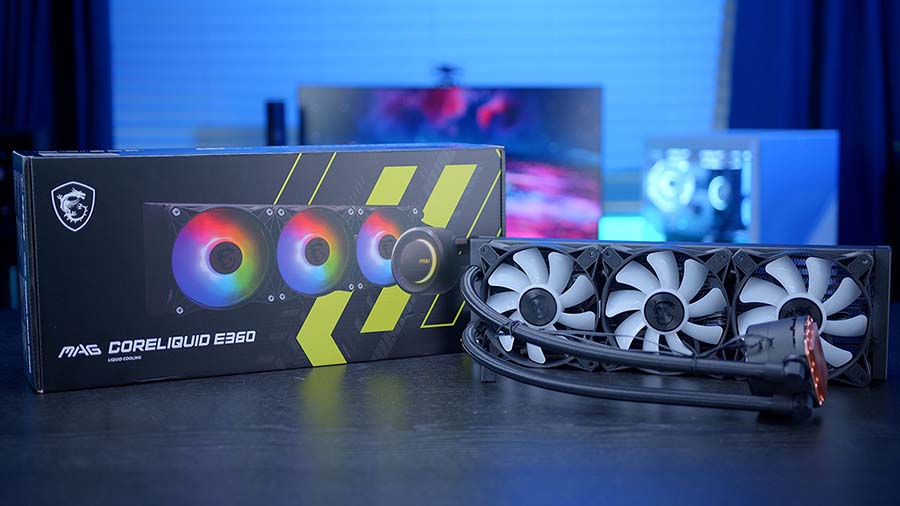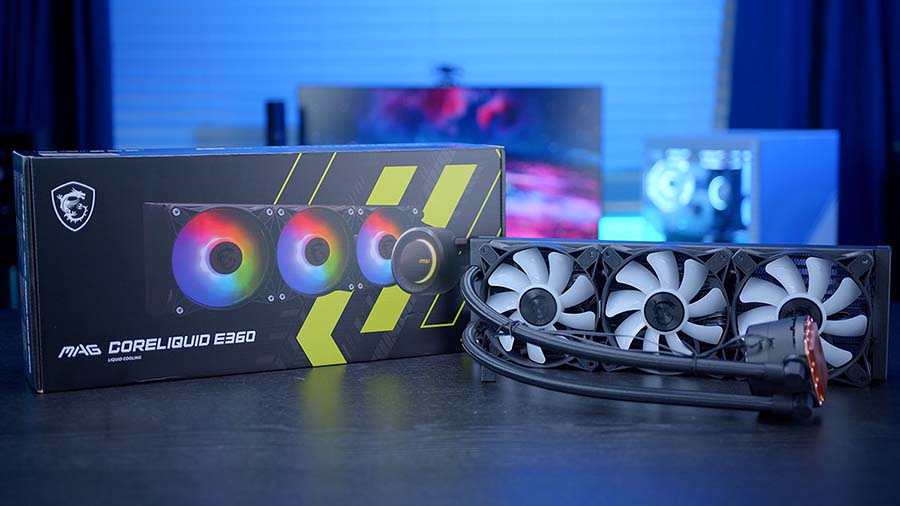 If you are adamant on picking up a liquid CPU cooler, but want to make sure you're getting the best value for money, then MSI's CoreLiquid E360 is worth taking a look at. As one of the cheapest 360mm AIO coolers on the market, the E360 provides price-conscious builders with an affordable way to elevate their system's cooling capabilities, as well as fill out the radiator slots on their case to give their build a more complete look.
Despite the budget-friendly nature of this cooler, the E360 offers performance that can handle the demands of most powerful gaming rigs. With a 3000RPM pump and 3 x 120mm fans, the E360 will dissipate heat efficiently while reaming quiet in the process. Whilst you might want to spend more on a cooling solution for high-end CPUs, the E360 is a solid choice for most budget and mid-range processors.
The aesthetic is arguably where the cost-cutting is most prevalent, as the E360's design is quite tame compared to other 360mm coolers. However, this cooler still manages to include RGB lighting on each of the fans, as well as hints of illumination on the water pump. Plus, this simplistic approach does offer a somewhat unique look for systems using this cooler.
Original Review by Jay Harris: MSI MAG CoreLiquid E360 Review – A 360mm Value Titan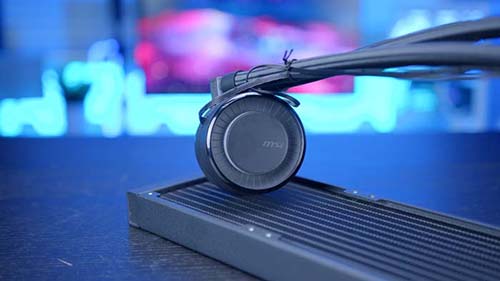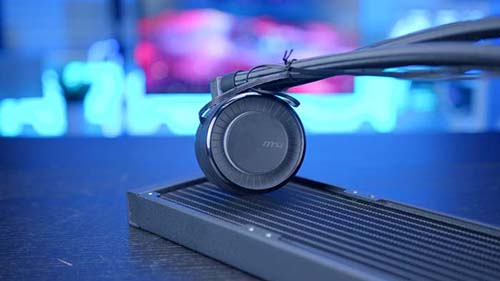 Buy the MSI CoreLiquid E360 on:
3. DeepCool LS520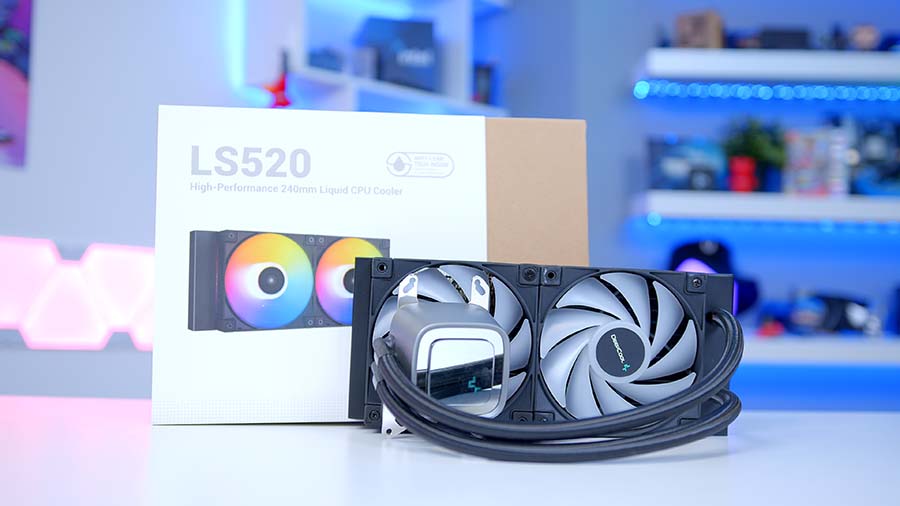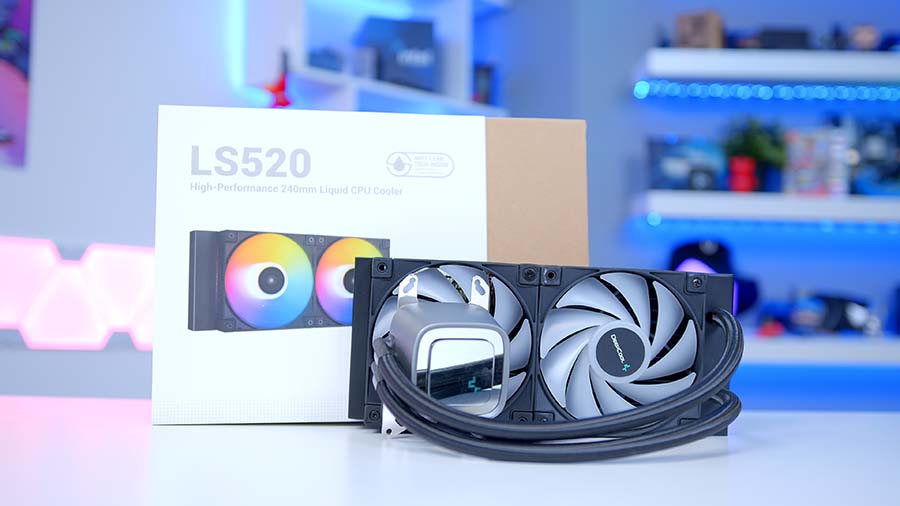 When it comes to finding an ideal balance of pricing, performance, and design, 240mm coolers are a popular choice amongst consumers. One of our favourite 240mm AIOs is DeepCool's LS520, as it offers a premium design at a very reasonable price point. Much like their previously mentioned air cooler, the AK620 Zero Dark, DeepCool's LS520 maintains a sleek but simplistic design, allowing it to fit into the majority of builds without too much stress.
Featuring a water pump that can reach speeds of up to 3100RPM, supported by the 2 x 120mm fans, this CPU cooler has all the tools needed to keep even the most powerful parts running at their best. On top of this, the low noise levels ensures that you're system won't sound like its about to take off when placed under intense loads.
In terms of design, the 240mm radiator provides a healthy balance of performance and compatibility, making it an ideal cooling solution for those looking to build a compact gaming PC. As most PC cases will be able to support a radiator with this form factor, you won't have to be restricted on the choice of chassis for your PC build.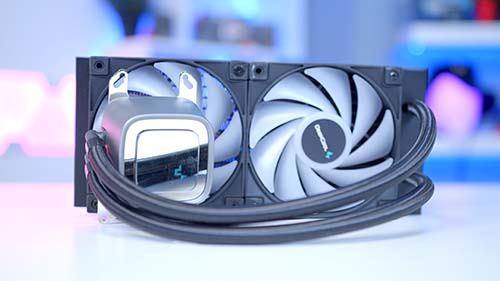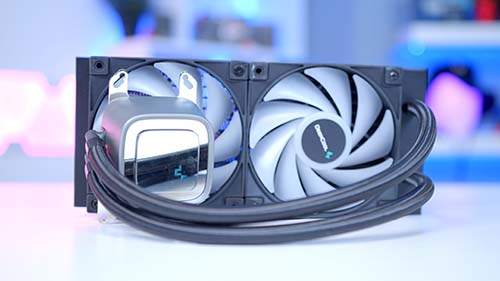 Buy the DeepCool LS520 on:
4. Cooler Master MasterLiquid 240 Atmos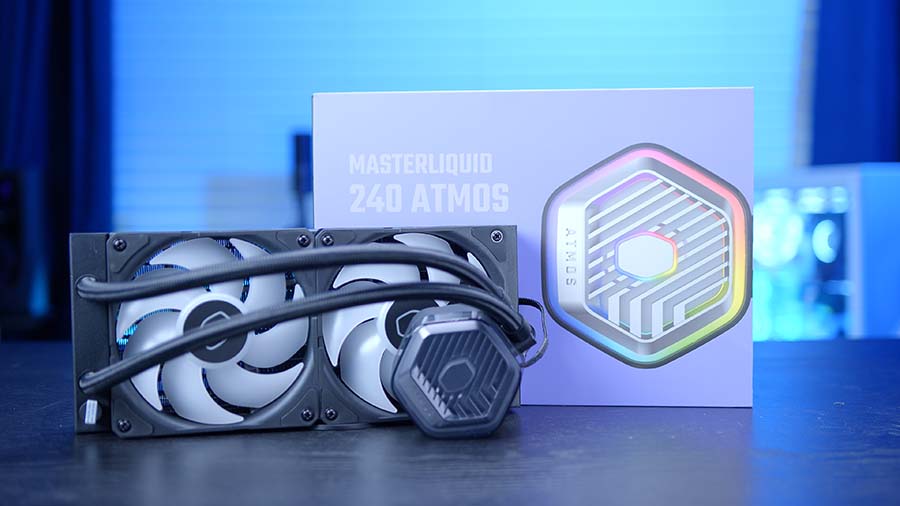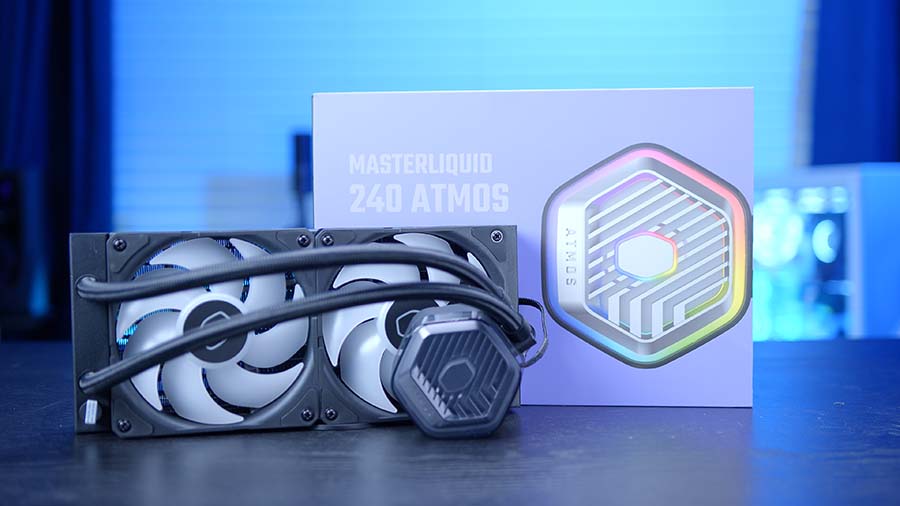 Another 240mm AIO cooler we'd recommend is the MasterLiquid 240 Atmos from CoolerMaster, especially for those looking to build a compact system. Offering high-end cooling performance while keeping the form factor to a minimum, this CPU cooler should have no issues fitting into most PC cases, even if the rest of the build is filled with power-hungry components.
Boasting a 2400RPM dual-chamber pump, the MasterLiquid 240 Atmos is designed to keep your CPU cool under pressure. But perhaps the coolest feature of the pump itself is the customisable top plate allows consumers to 3D print their own top plate, allowing for a custom appearance with the internals of your system.
The MasterLiquid is also very quiet and easy to install, making it a great option for novice builders and enthusiasts alike. As a result, we gave the 240 Atmos a GeekaWhat Design Award, as this cooler goes above and beyond to leave PC builders feeling satisfied.
That being said, the 240mm design does limit the cooling capabilities of this AIO slightly, as the reduced surface area takes a toll on how efficiently it can dissipate heat. As a result, we wouldn't recommend this cooling solution for any system containing a Core i9 or Ryzen 9 processor.
Original Review by Jay Harris: Cooler Master MasterLiquid 240 Atmos Review – A Customisable 240mm Option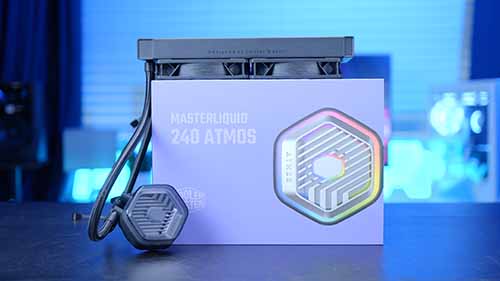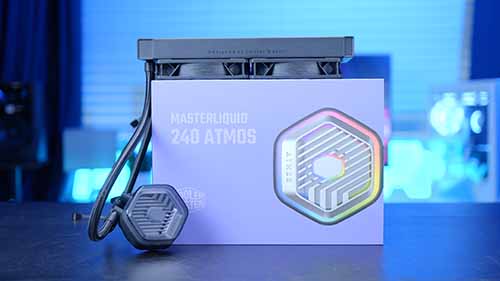 Buy the Cooler Master MasterLiquid 240 Atmos on:
5. Corsair iCUE H150i Elite Capellix XT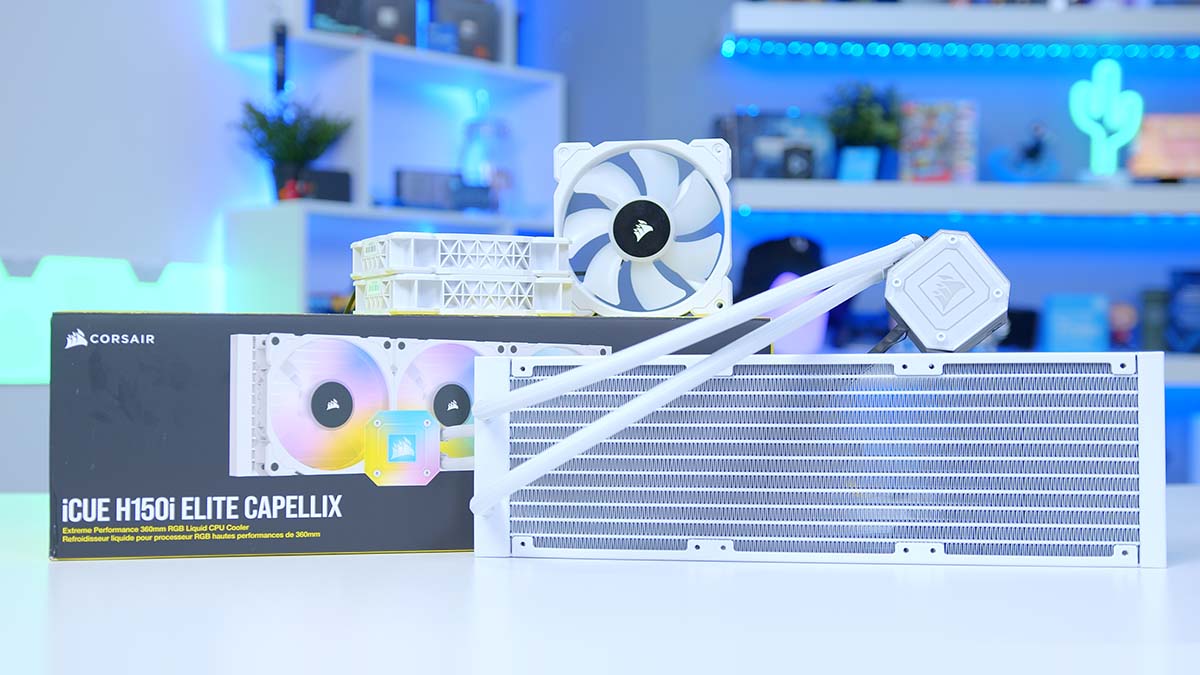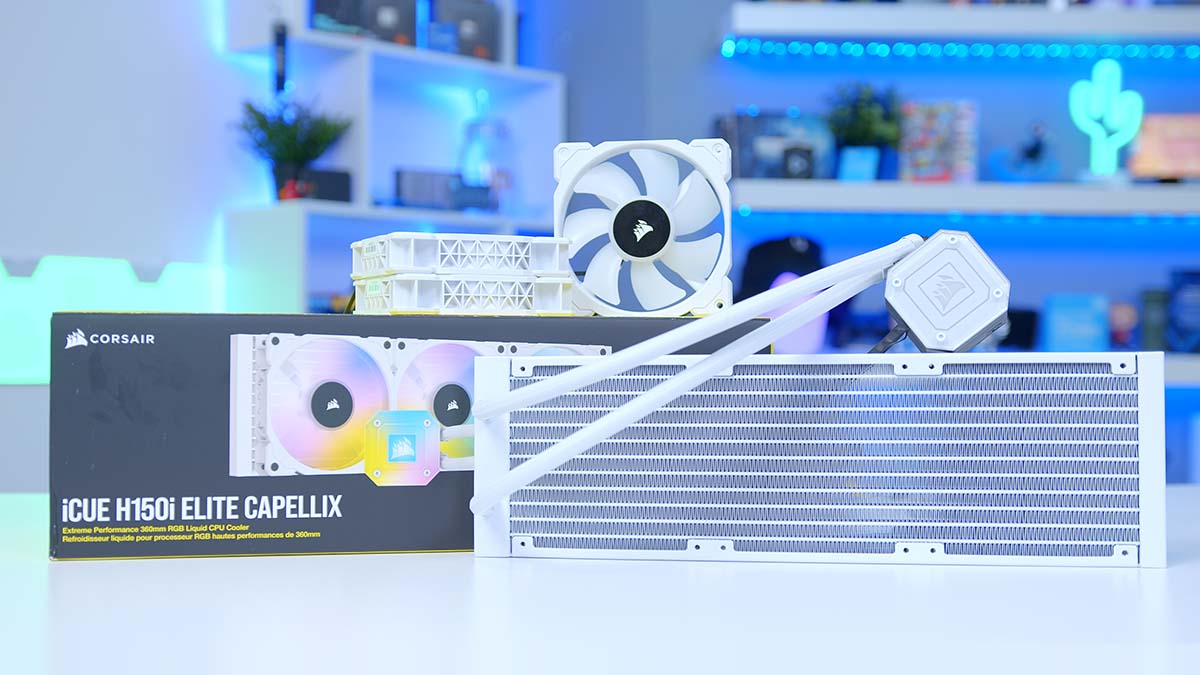 But arguably, the biggest advantage to picking up a CPU Cooler from Corsair comes from the aesthetics department, as their high-quality designs and unmatched RGB lighting makes it easy to brighten up your gaming setup. Whilst this cooler is also available in black, we think the white variant is the more eye-catching option, as it is one of the best AIO coolers you can find for an all-white PC build. But no matter what option you pick, the Elite Capellix XT comes with an abundance of RGB throughout the design, all of which can be customised through Corsair excellent iCUE software.
Though this CPU cooler is a great pick for enthusiasts, the expensive price point and larger design does limit its potential customer base. The higher price makes it quite the investment for a mid-range system, in which this cooler will be slightly overkill anyway. Plus, this cooler can get pretty loud when put under pressure, which is worth considering if you don't want to be distracted by your system.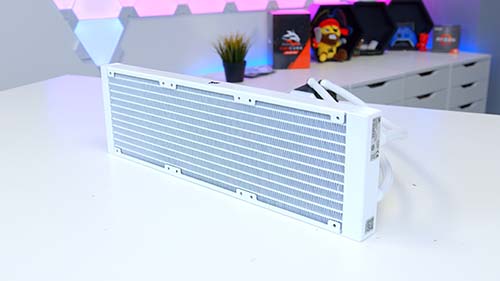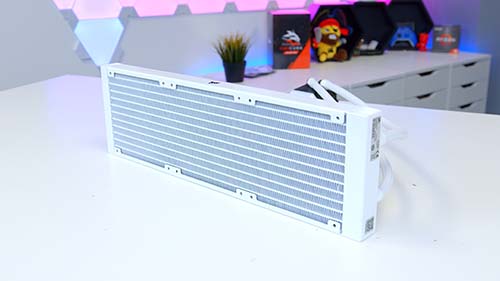 Buy the Corsair H150i iCUE Elite Capellix XT on:
6. Thermaltake TH420 V2 ARGB Sync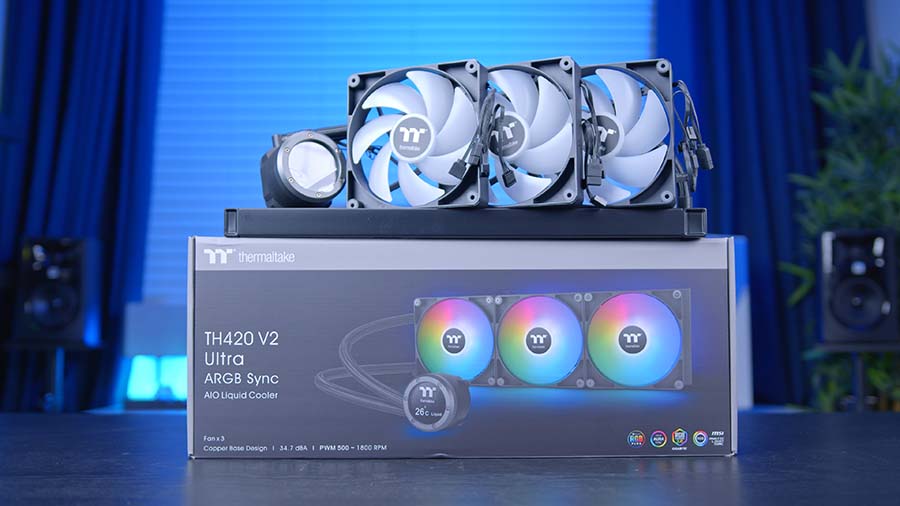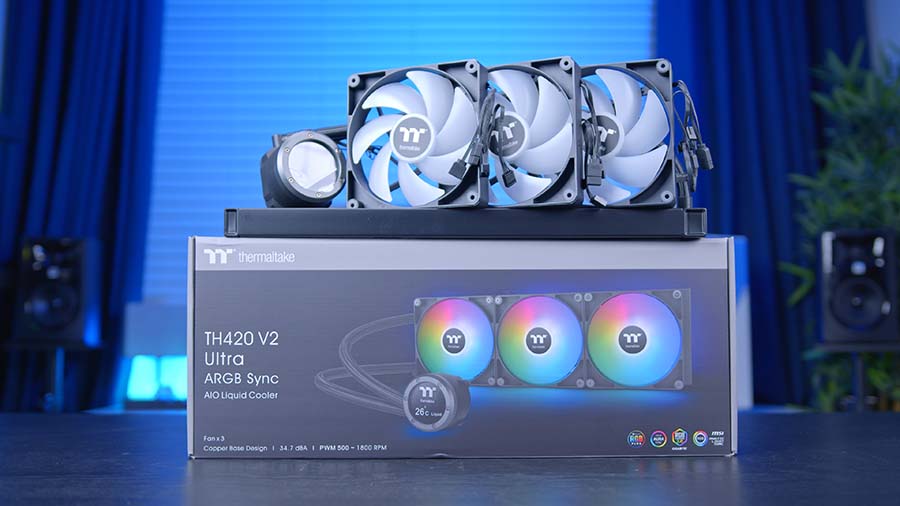 If cooling performance is at the top of your priority list, which probably should be the case when searching for a CPU cooler, then Thermaltake's TH420 V2 Ultra ARGB Sync will be the best bet. As a 420mm liquid CPU cooler, the TH420 V2 is one of the most powerful cooling solutions on the market before you start delving into custom loops.
The 420mm radiator dials up the cooling capabilities of this AIO further than what's available on the more conventional 360mm designs, as the increased surface areas and space for 140mm fan allows it to dissipate heat at an improved pace. Whilst the 1800RPM fans mean this cooler doesn't take advantage of the additional space as much as it should, the boosted thermal regulation makes this design an ideal pickup for builders looking to overclock their powerful CPU.
Admittedly, this design isn't as aesthetically pleasing as some of the other coolers we've tested, but the TH420 V2 does possess design choices that will appeal to the consumer. The best example of this is the customisable LCD display on the pump head, which lets builders display information or custom GIFs to act as a centrepiece for their PC. Additionally, the fans all include RGB lighting, adding plenty of vibrancy and colour to your system.
Despite being one of the more affordable 420mm CPU coolers on the market, the TH420 V2 is still very expensive compared to most solutions available. Also, the larger form factor significantly reduces compatibility, leading to a limited number of PC cases it can be slotted into.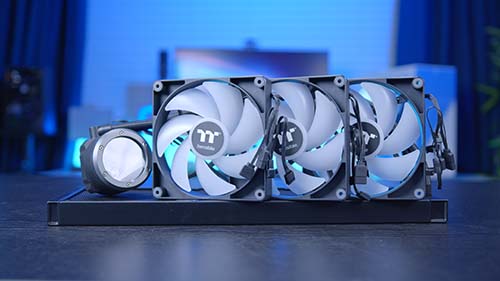 Buy the Thermaltake TH420 V2 ARGB Sync on:
How We Tested the Best CPU Coolers
To determine which CPU cooler is the best of the bunch, all of the cooling solutions that we've tested have been compared against one another. First, we break down our collection of coolers into specific categories to pinpoint the best option for the variable in question. These products are then evaluated with CPU coolers from other categories, where we use a number of factors to determine the overall winner. The factors we take into consideration for CPU Coolers include the following:
Performance
Efficiency
Noise Levels
Form factor
Aesthetic
Pricing
What Sized CPU Cooler Do You Need?
When it comes to picking up a CPU cooler, one of the main factors that will slim down your range of products to choose from is the size. Whilst most PC cases will support a range of radiator sizes, more compact cases will need a smaller AIO or air cooler. On top of this, smaller CPU coolers are often cheaper, making them a better option for price-conscious buyers.
But what option is best suited to your budget and CPU of choice? Here are our recommendations for which CPU Coolers we'd recommend for certain budgets and CPUs.
| CPU Cooler Size | Recommended Budget | CPU Pairing |
| --- | --- | --- |
| Air Coolers | $100 or below | Ryzen 3, 5 / Core i3, i5 |
| 120mm AIO | $50-$100 | Ryzen 3, 5 / Core i3, i5 |
| 240mm AIO | $50-$150 | Ryzen 3, 5, 7 / Core i3, i5, i7 |
| 360mm AIO | $100-$200 | Ryzen 5, 7, 9 / Core i5, i7, i9 |
| 420mm AIO | $150 or above | Ryzen 7, 9 / Core i7, i9 |
Air vs Liquid CPU Coolers – Which Should You Pick?
One of the biggest decisions to make when picking a CPU cooler is whether to pick up an air-based or liquid-based solution. Whilst liquid CPU coolers are often considered the superior choice in terms of raw performance, there are a number of factors that could convince builders to use an air cooler instead. For example, air cooling is a strong choice for anyone on a tight budget, as these designs are usually a lot cheaper than liquid coolers. Plus, their reduced size and all-in-one nature makes them easy to install into a wider range of PC cases.
That being said, liquid coolers are a lot more efficient, making builders less susceptible to experiencing thermal regulation issues such as components overheating. On top of this, AIO liquid coolers come in a wider range of sizes and form factors, which means users can find a design that best fits within their system. Plus, these coolers are more aesthetically pleasing, as they tend to naturally fit in with the chassis and the rest of the build.