Introduction
The motherboard essentially acts as the skeleton of a PC build, keeping all of the components in place and channelling their processes to complete various actions and commands. Whilst the motherboard is mostly associated with the CPU, it has a major impact on the performance capabilities of all of the parts within the PC, as well as your system's networking and connectivity.
As a result, trying to find the perfect motherboard for your PC can be extremely difficult, as there are a multitude of factors to consider. That's why we've decided to share our findings on the best motherboards on the market. After testing a wide range of options for various budgets, CPUs, and chipsets, we've picked out our absolute favourites for both AMD and Intel, which should make the decision-making process a lot easier.
Best Intel Motherboard: MSI MPG Z790 Carbon WiFi
If you're looking to build a PC with an Intel 13th or 14th generation processor, we'd suggest picking up the MSI MPG Z790 Carbon WiFi. Whilst the premium nature of this Z790 motherboard makes this a better choice to pair with an i7 or i9 CPU, the lower price point compared to other designs means that some mid-range consumers may be able to stretch their budget to gain the performance and connectivity benefits granted by this design.  
Best AMD Motherboard: Gigabyte B650 Gaming X AX
Out of all the motherboards that are compatible with AMD's Ryzen processors, it's hard to find a board that offers better value for money than the Gigabyte Gaming X AX.  Whilst this is predominantly a budget B650 motherboard targeting Ryzen 3 or Ryzen 5 users, the excellent overclocking support for DDR5 memory means this board will be able to handle the demands of some high-end systems too.
Suggested Article: Best DDR5 RAM
All Motherboards in Our Testing Roundup
ASUS ROG Strix B760-A Gaming WiFi D4
The Best Intel Motherboards
1. ASUS ROG Strix B760-A Gaming WiFi D4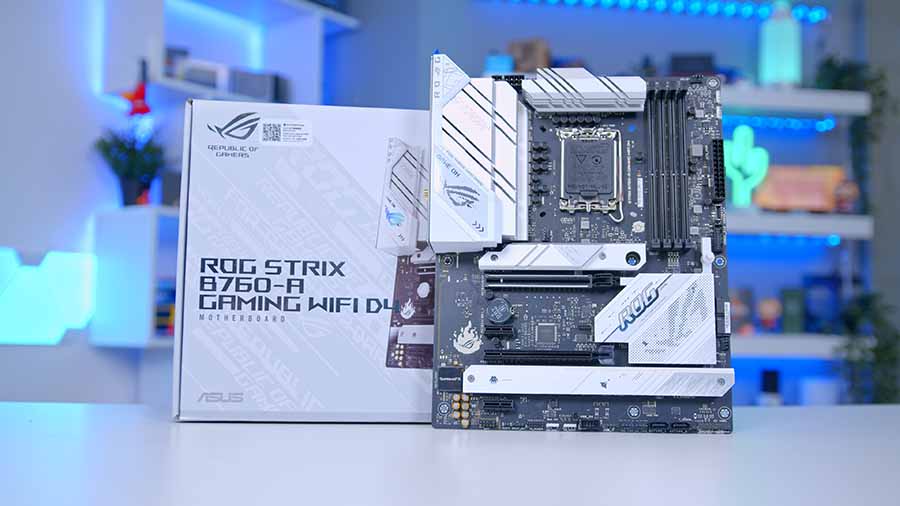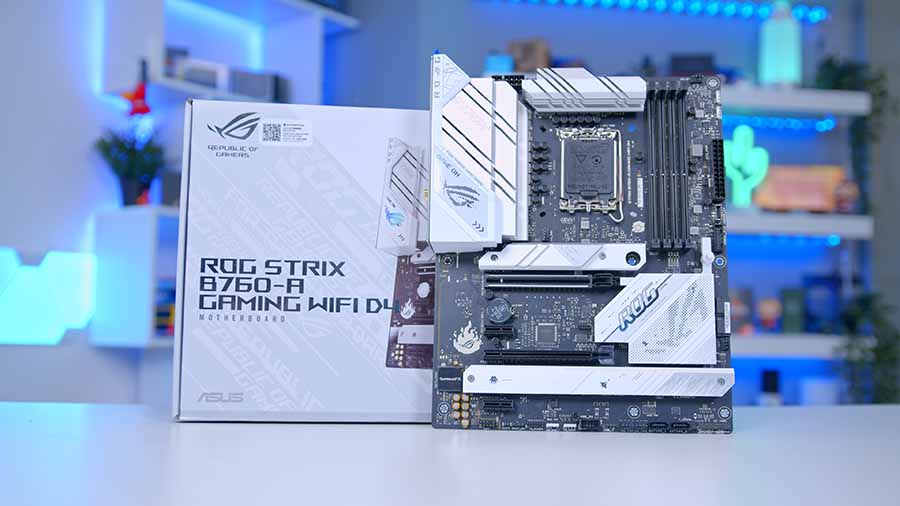 Whilst the lack of overclocking is disappointing when pairing this motherboard with a mid-range CPU like the Core i5 13600K, this will be more than enough to offer a smooth and responsive experience for most budget and mid-range systems.
The most surprising addition is a Gen5 PCI-E x16 slot, which provides consumers with a way to maximise the performance of their graphics card, even when they decide to upgrade in a few years time. As for the rest of the design, the three M.2 slots are great for storing a large collection of titles, whilst the inclusion of WiFi 6E allows for low-latency wireless network connection.
However, one aspect of this motherboard that will be more divisive is the aesthetic. Though the white and silver heatsinks are a rare find that will please consumers planning on building a white-themed gaming PC, the darker PCB and fairly barebones layout is less appealing for a more traditional build.
Original Review by Jay Harris: ASUS ROG STRIX B760-A Gaming WiFi D4 Review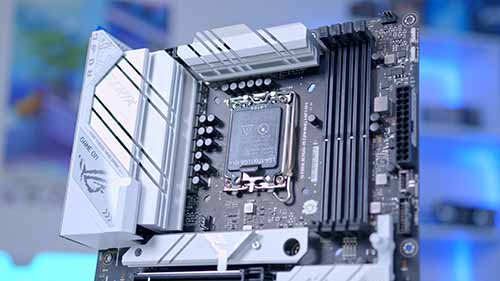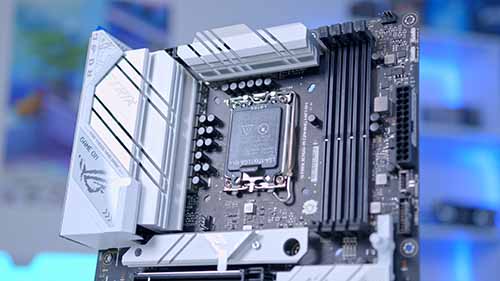 Buy the ASUS ROG Strix B760-A Gaming WiFi D4 on:
2. MSI MPG Z790 Carbon WiFi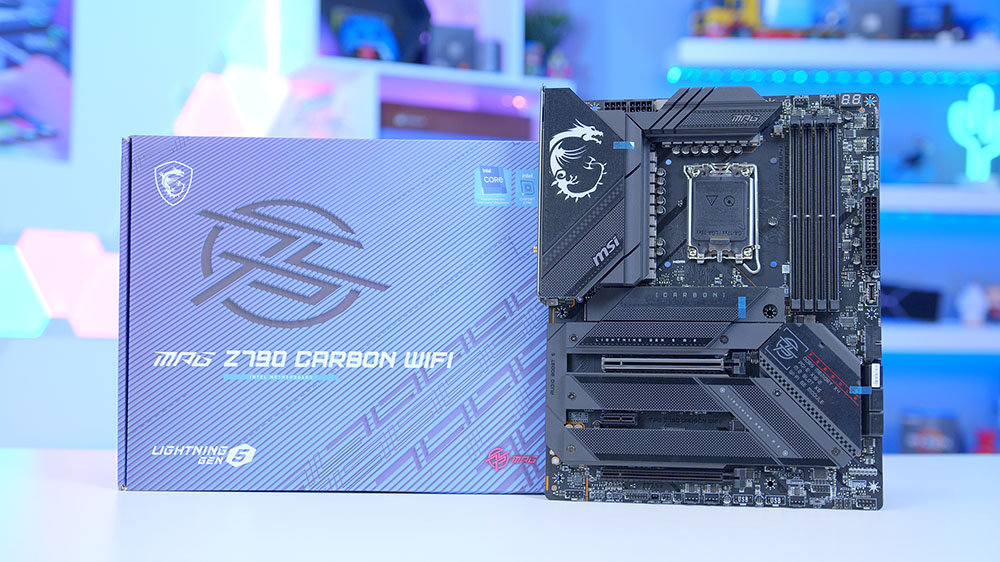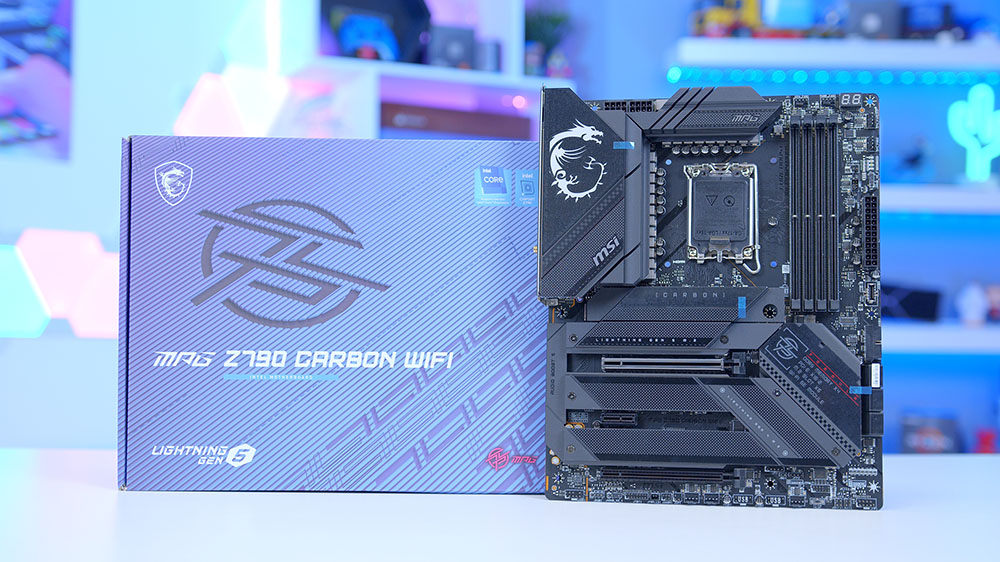 Intel users looking for plenty of firepower for their high-end PC builds should look no further than the MSI MPG Z790 Carbon WiFi. This Z790 motherboard is a great choice to house a Core i9 13900K or 14900K, as it provides all the tools that an enthusiast would need in their system, all for a price that is fairly affordable for the features provided.
Performance-wise, this motherboard gives consumers access to a Gen5 slots for a graphics card and storage, which means you'll be able to take advantage of the blisteringly fast Gen5 SSDs.
Rounding off the support for the latest and greatest PC parts, the Z790 Carbon WiFi also supports DDR5 memory, which can be overclocked up to 7600MHz for snappy and swift gameplay.
On the rear IO, this motherboard includes a plethora of USB ports, which makes it easy to connect a myriad of luxurious gaming peripherals and accessories without having to worry about performance setbacks. Whilst this motherboard does a good job at offering a versatile set of connectivity features, it does lack more luxurious connections such as Thunderbolt 4 or 10Gb LAN.
Original Review by Jay Harris: MSI MPG Z790 Carbon WiFi Review – An Affordable Z790 Motherboard?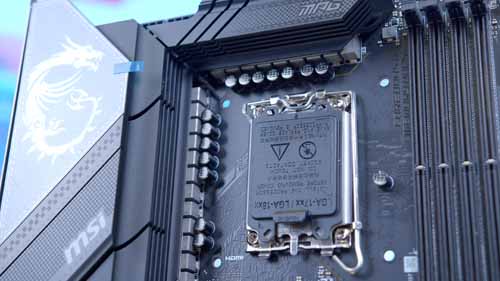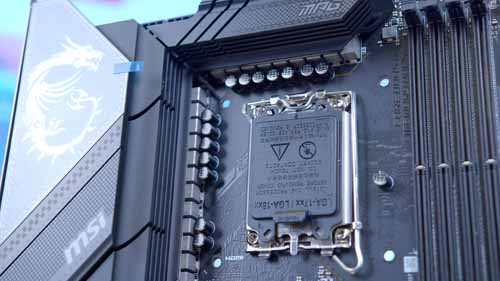 Buy the MSI MPG Z790 Carbon WiFi on:
3. Gigabyte Z790 AORUS Pro X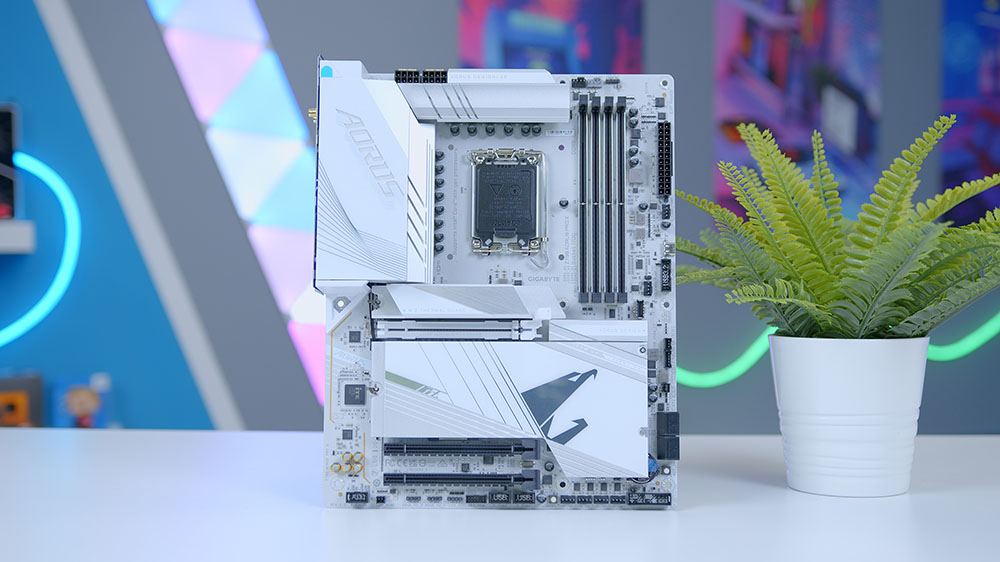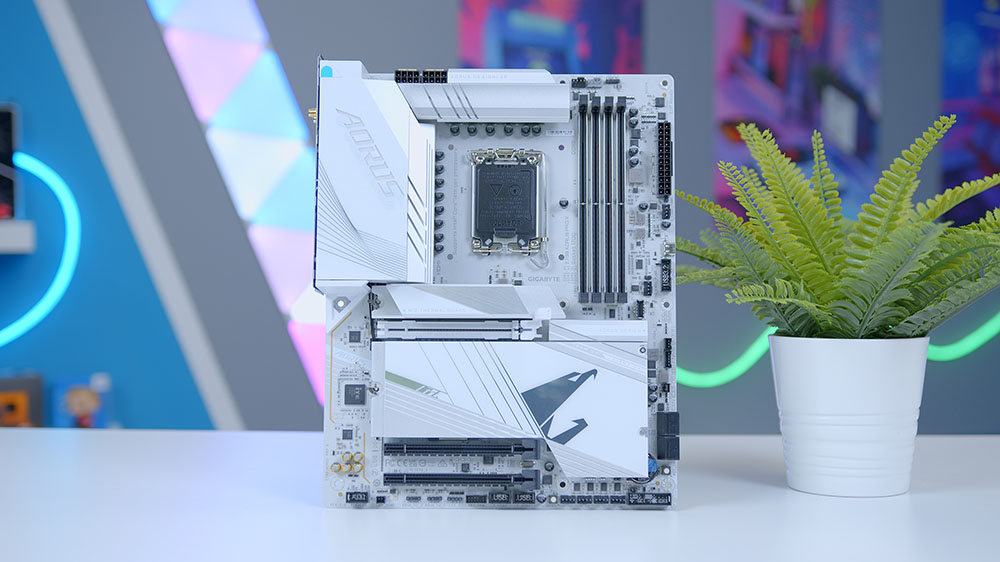 Whilst all of the LGA1700-compliant motherboards can house Intel's 13th and 14th generation of processors, the Gigabyte Z790 AORUS Pro X is specifically designed with Intel 14th-Gen in mind.
As this design includes a Z790 chipset, this motherboard will be an ideal pickup for i9 14900K users, as it offers consumers with a premium set of features.
Featuring Gen5 slots for the GPU and SSD, the AORUS Pro X possesses the support needed to hold the best-performing components for years to come.
But the best performance upgrade that comes with the Pro X is the improved overclocking support for DDR5 RAM, allowing transfer speeds of up to 8266MHz, which is more than enough to take advantage of the best DDR5 RAM on the market.
However, the most appealing part of the AORUS Pro X is arguably the all-white aesthetic. Normally, white motherboards usually rely on the heatsinks and shrouding to portray the desired appearance, but the AORUS Pro X throws that out the window by making the whole PCB white. As a result, this is one of the best motherboards on the market for an all-white PC build.
That being said, this does limit the audience for this particular design, as the Pro X will look out of place in most builds using the traditional black colour-scheme. On top of this, the abundance of heatsinks and durable armour casing is slightly excessive and makes it difficult to install upgrades. Plus, this motherboard is one of the most expensive offerings with a LGA1700 socket.
Original Review by Jay Harris: Gigabyte Z790 AORUS Pro X Review – A 14th Gen Beast!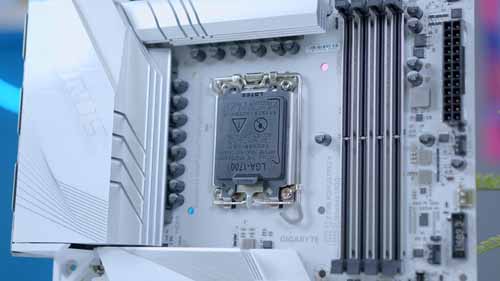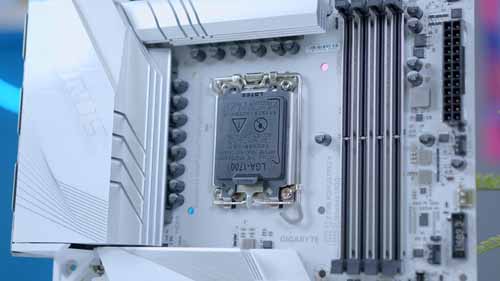 Buy the Gigabyte Z790 AORUS Pro X on:
The Best AMD Motherboards
4. Gigabyte B650 Gaming X AX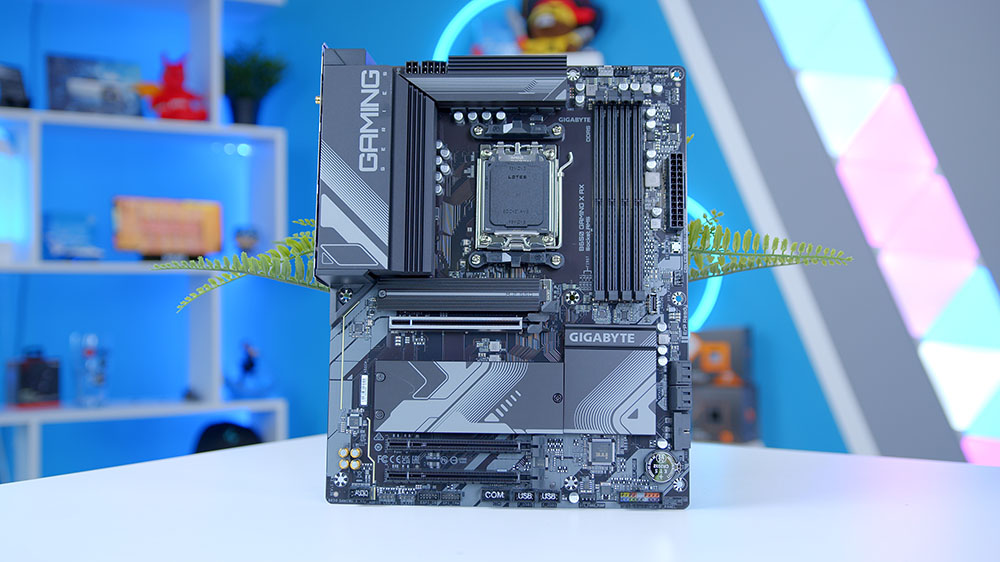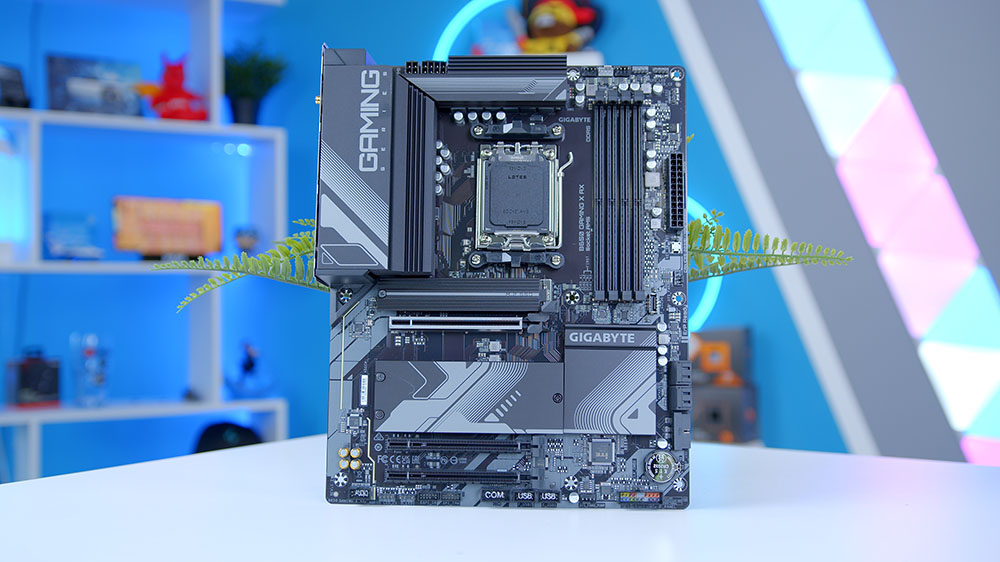 When putting together an AMD-centric system, the Gigabyte B650 Gaming X AX is an ideal choice for consumers on a tight budget. Like many of AMD's associated products, B650 motherboards have reduced in price since launch, allowing them to compete with the value of Intel's B760 offerings. But out of all the motherboards on the B650 chipset, the Gaming X AX stands out as the best value for money option.
The lower price point of this design compared to other AM5 motherboards doesn't seem to have too much of an impact on performance, as it still manages to provide plenty of support for the latest components.
Though all Ryzen 7000 motherboards only support DDR5 memory, the Gaming X AX allows users to overclock their memory to reach transfer speeds of up to 8000MHz. Because of this, the Gaming X AX is worth considering for most consumers rocking a mid-range Ryzen 7000 CPU.
However, there are some caveats to this design, such as the the lack of PCI-E 5.0 slots. Whilst this won't be an issue for most budget-oriented gamers right now, it does bring the longevity of this board into question. On top of this, the rear IO connectivity isn't the best compared to other designs, whilst the grey and black aesthetic won't appeal to a large audience of builders.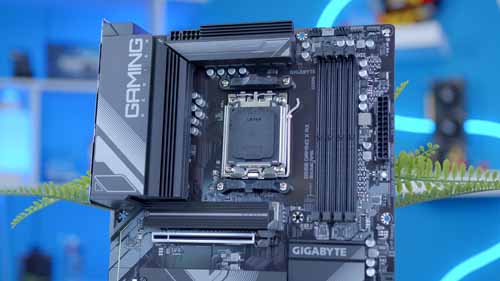 Buy the Gigabyte B650 Gaming X AX on:
5. ASUS TUF Gaming B650M Plus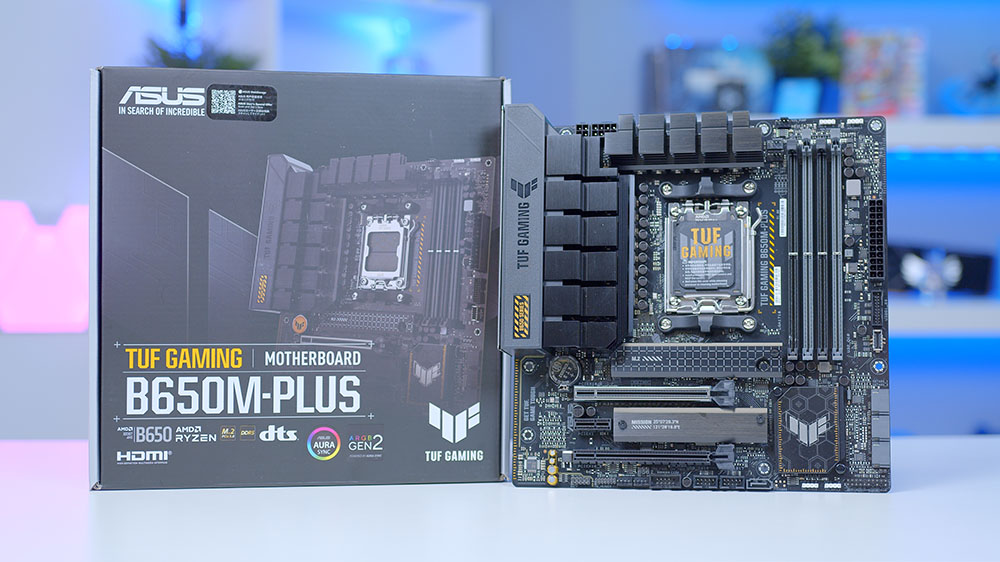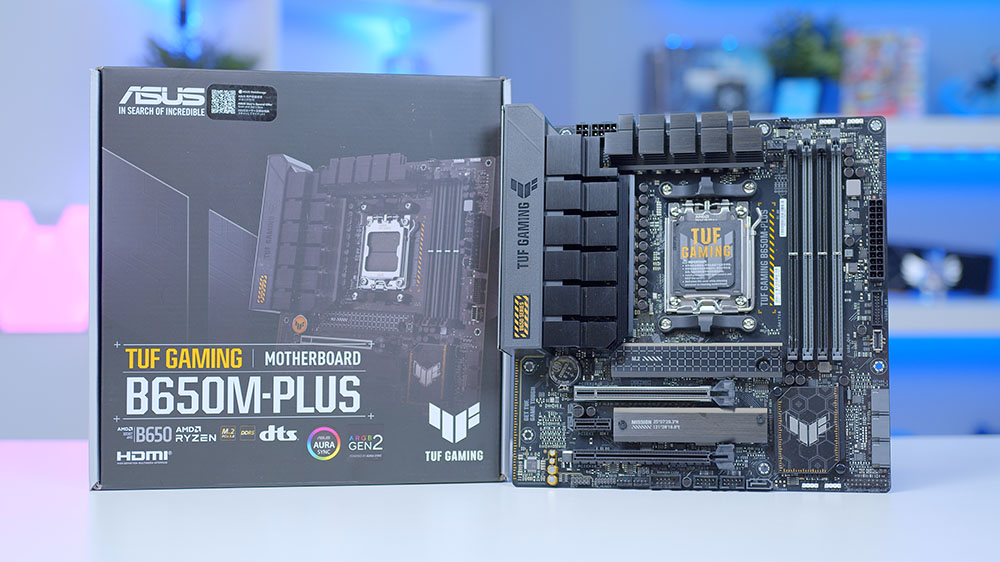 Most of the motherboards we've tested so far will be a good fit for most systems. But if you're planning on building a more compact PC with a Ryzen CPU, then a Micro-ATX motherboard such as the ASUS TUF Gaming B650M-Plus is an ideal pickup. Whilst there are plenty of M-ATX motherboards on the market, including shortened version of the ATX designs we've already analysed, this board stands out due to its ability to compete with larger form factors.
A prime example of this comes with the connectivity, as this motherboard includes multiple PCI-E slots for graphics cards and storage, enough to rival other B650 motherboards at least.
Whilst the B650M-Plus doesn't support PCI-E 5.0, it does come with support for DDR5 RAM, which is able to support overclocking for up to 7600MHz. Because of this, the TUF Gaming B650M-Plus is a good motherboard to support a CPU like the Ryzen 5 7600 in a compact PC build.
Unfortunately, there are some major setbacks to this design, some of which are related to the smaller form factor. For example, the M-ATX design means this motherboard is limited to three storage slots, leading to less room for upgrades. However, the major absence on the TUF Gaming B650M-Plus is the lack of WiFi connectivity, leading to less versatile networking option. Whilst there is a version of this design that includes a WiFi 6 module, it comes with a bump in price.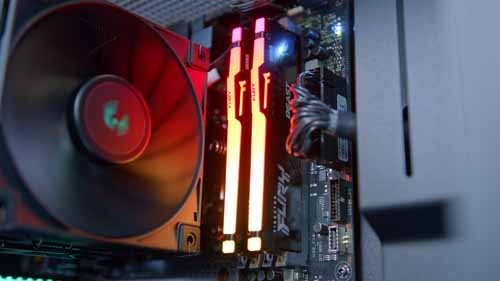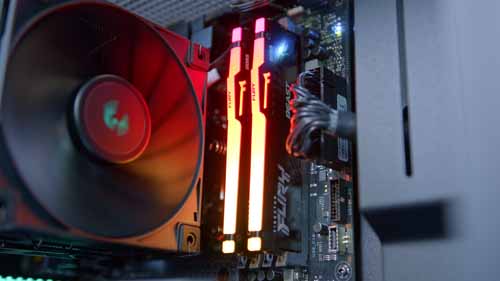 Buy the ASUS TUF Gaming B650M Plus on:
6. MSI MEG X670E ACE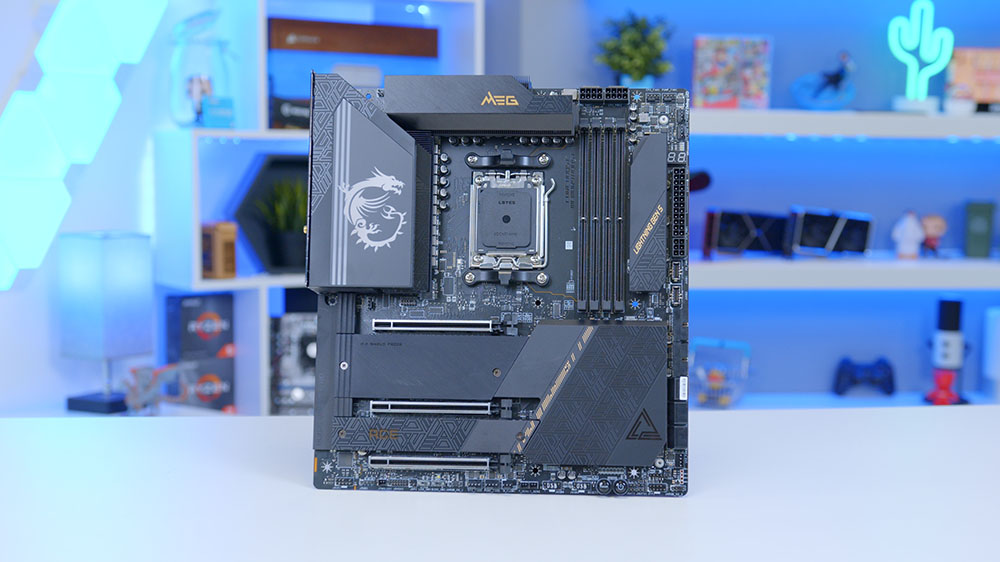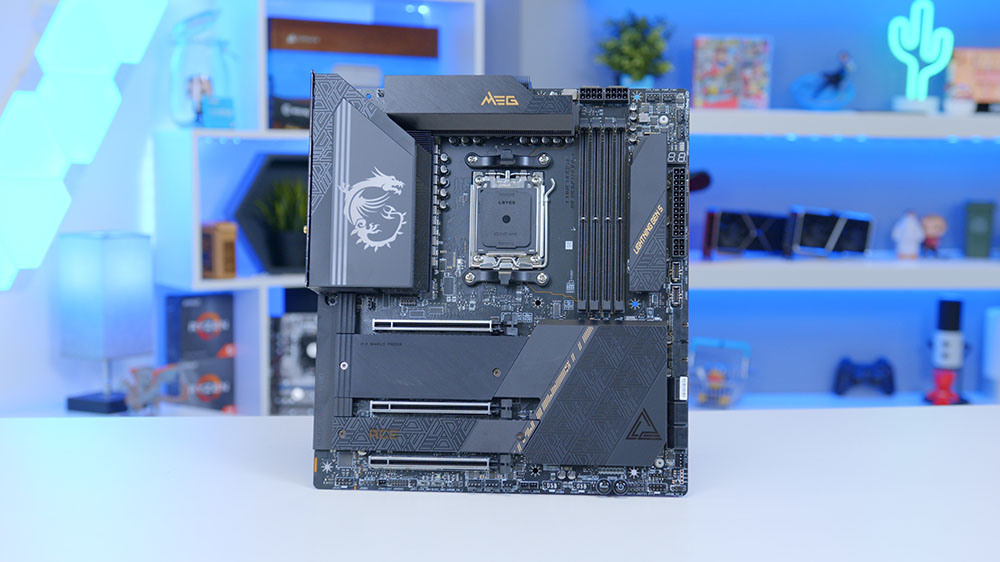 If you're simply looking for a motherboard that offers the best connectivity and support for flagship components, it's hard to find a better offering than MSI's MEG X670E ACE. This E-ATX motherboard is designed with enthusiasts in mind, meaning it should be used alongside a high-end Ryzen 7000 processor such as the 7800X3D and 7900X.
With a whopping three PCI-E 5.0 slots for GPUs, as well as plenty of room for high-speed storage, this motherboard is going to be overkill for most users, but it does mean it will support the best PC parts for years to come. It's the same story on the rear IO, as the ACE includes multiple Thunderbolt 4 ports and a plethora of high-speed USB ports.
In terms of design, this motherboard portrays luxury thanks to its black and gold colour-scheme. On top of this, the X670E ACE boasts a large E-ATX form factor. Whilst this does restrict the compatibility to a select few PC cases that can support E-ATX motherboards, it is a small price to pay for the additional PCI-E slots and component support available.
Obviously, the biggest caveat is the pricing, as this motherboard is one of the most expensive offerings available. Therefore, most PC builders won't be able to even think of using this design within their system, meaning this motherboard is reserved for enthusiasts with plenty of spare cash lying around. Instead, most users will want to stick to a more conventional X670E motherboard.
Original Review by Jay Harris: MSI MEG X670E ACE Review – The Best X670E Motherboard to Buy?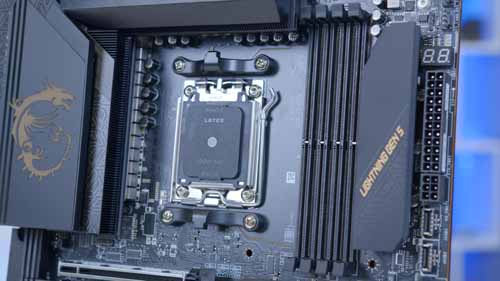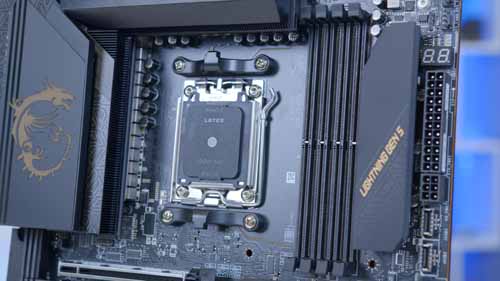 Buy the MSI MEG X670E ACE on:
How We Tested the Best Motherboards
For this extensive breakdown, we tested all of the motherboards we could get our hands on, comparing multiple aspects of each design with one another. During this particular process, we categorised each motherboard into various chipsets, form factors, and design choice such as colour-scheme to declare a top pick for every sector. After shortlisting the preliminary winners, we compared each option using a variety of factors to determine an overall winner for AMD and Intel systems. The determining factors include:
Performance
Design
Connectivity
Versatility
Value for money
How Much Should You Spend on A Motherboard?
When browsing for a motherboard to house the components within your PC build, one of the most important aspects is pricing. With so many variables that can be adjusted, motherboards come in a range of price points. Because of this, it's important to know how much you'd be expected to pay for a motherboard that includes certain feature-sets to avoid overspending . Luckily, we've made a comprehensive breakdown of recommended budgets for each chipset, with suggestions of the CPU tiers that would benefit from the included features.
| Chipset | Recommended Budget | CPU Pairings |
| --- | --- | --- |
| A620 | $70 – $120 | Ryzen 3, Ryzen 5 |
| B650 | $100 – $200 | Ryzen 3, Ryzen 5 |
| B760 | $100 – $200 | Core i3, Core i5, Core i7 |
| B650E | $200-$300 | Ryzen 5, Ryzen 7 |
| X670 | $250 – $350 | Ryzen 7, Ryzen 9 |
| Z790 | $200+ | Core i7, Core i9 |
| X670E | $250+ | Ryzen 7, Ryzen 9 |
Important Motherboard Features to Look Out For
The price and chipset will be the most influential factors that will determine whether a motherboard will fit into your PC build. However, with so many variables that these components influence within a PC, there are a number of factors to consider before setting your sights on a particular design. If you're wondering what these factors are, here is a list of the main factors we consider when looking for a motherboard:
VRM Power Phases
PCI-E x16 Slots (GPUs)
PCI-E x4 Slots (SSDs)
RAM Support
Overclocking Capabilities
Rear IO connectivity
Networking
Form factor