All prices subject to change, and correct at time of publication. When you shop through links on this site, we may earn a commission.
Gaming laptops can be pretty expensive. Because you're paying for an entire system, which includes a screen, mouse, keyboard, along with the fact that each component part has been specifically designed to fit within a small form factor chassis, laptops come in at a high price point. Gaming laptops are especially expensive, because they offer stronger and more capable components to provide better performance in your favourite titles, along with workstation capability. This does raise concerns for consumers looking to pick up a solid modern gaming laptop, but are on a tighter budget.
Which laptops are worth taking a look at, and which ones should you avoid? In this daily deals article, we've found an absolute bargain of a laptop on Newegg. MSI's Pulse 15 laptop comes in at $1699 at the time of writing, saving you $200. Yes this laptop is somewhat pricey, but it stands to be one of the best offerings on the market right now when looking at price to performance metrics.
Delving into the features, the Pulse 15 is equipped with an Intel Core i9 13900H, providing excellent performance in both games and workstation applications. The 13900H offers 14 cores and 20 threads, which is an ample amount to deal with complicated multi-core applications on the go. On the GPU front, consumers can leverage the RTX 4070 laptop card. We've personally tested the 4070 laptop variant, and it is extremely capable at 1080p and 1440p. We found the 4070 laptop GPU, really thrived at a 1440p resolution, even when Ray-Tracing was turned on.
Looking at RAM, this laptop sports 32GB of DDR5, rated at 5200MHz. 32GB should be more than enough for games and productivity applications, but you might see certain applications struggle a little bit with less RAM, such as video editing. In terms of storage, the Pulse 15 offers a 1TB Gen4 drive. PCI-E 4.0 is especially fast, so you can enjoy extremely quick transfer speeds across the board, especially with larger files.
The screen is the most interesting feature of this gaming laptop. Consumers can enjoy a crisp 1440p display, rated at 165Hz, offering a 2.5ms response time. This QHD panel also offers strong colour accuracy too, providing you with the tools to do colour accurate work.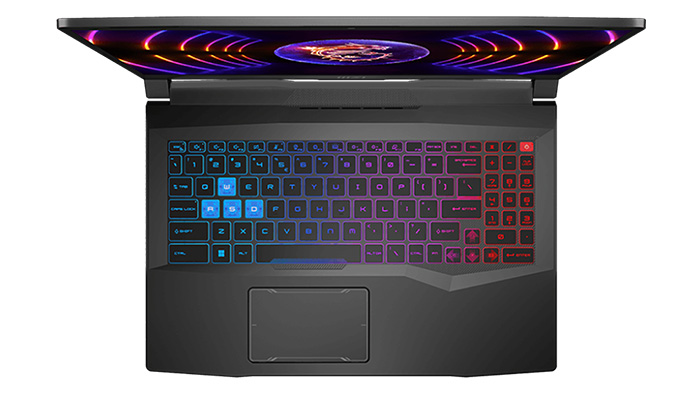 Consumers also get access to a reasonable set of IO too. In terms of USBs, there are four on this laptop, with two USB 3.2 Gen1 ports, one USB 2.0 port, and a second USB 3.2 Gen1 Type-C option, which also doubles as DisplayPort 1.4. Ideally we'd like to see more USBs, but if you're a veteran laptop user, you'll likely have an extension adapter, allowing you to plug in all of your various peripherals and accessories.
And finally, networking wise, consumers can leverage both WiFi 6, or a Gigabit LAN port. It would be nice to see WiFi 6E, but as most routers don't even support this, I imagine the majority of consumers won't worry about this. Regardless, both wireless or wired networking should provide solid stability and speeds across the board.
We think the Pulse 15 is an awesome gaming laptop for those that need a solid mid-range portable system:
MSI Pulse 15 Key Specs
| Key Specs | MSI Pulse 15 |
| --- | --- |
| CPU | Intel Core i9 13900H |
| GPU | NVIDIA RTX 4070 Laptop GPU |
| RAM | 32GB DDR5 5200MHz |
| Storage | 1TB Gen4 |
| Networking | WiFi 6, Gigabit LAN |
| Display | 15.6-Inch 1440p 165Hz 2.5ms |
| IO | 2x USB 3.2 Gen1 Type-A, 1x USB 3.2 Gen1 Type-C (w/DP 1.4), 1x USB 2.0 |