Introduction
Just a few short years ago, 144Hz was the standard refresh rate for gaming monitors. Rapid innovation and fierce competition in the display market laid the groundwork for 165Hz monitors now being widely available. The additional smoothness of such a high refresh rate panel might not be fully noticeable to some, however, these displays frequently also come with other features and improvements that elevate them above their 144Hz counterparts.
With so many manufacturers now creating very appealing models with fantastic specs and competitive pricing, it's becoming much for difficult to determine what the ideal display would be for a particular user's needs. That is why we've put together this roundup of the best 165HZ gaming monitors to buy, as a definitive guide to aid consumers in selecting the monitor that fits their requirements the best.
Suggested Article: Cooler Master GM27-FFS Gaming Monitor Review – Competing on a Budget
Our Recommendations
Below are some of our recommendations across multiple sizes, resolutions, and price points. These stand out as some of the most competitive gaming monitors that feature 165Hz refresh rates. With such a broad range of displays, consumers in the market for a new monitor should be able to find one that fits their needs exactly.
AOC Gaming C24G2U
👑 The best looking monitor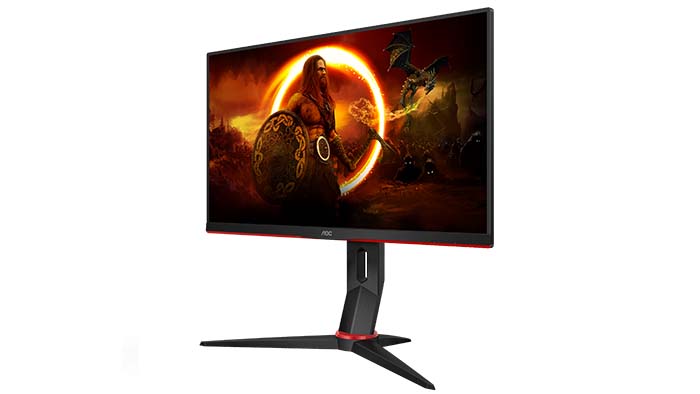 Introduction
AOC are known for producing gaming displays that combine great features with affordable pricing. As a budget, 1080p, 24-inch display, it's a great entry point for anyone wishing to experience high refresh-rate gaming, even on a tight budget.
Apart from its stunning gaming aesthetic, the C24G2U also features some good specs for a 24-inch monitor. What's more, it's a curved display, allowing consumers to experience the benefits of a curved screen at a very attractive price. While far from the most feature-rich monitor, its specs are still more than satisfactory for a budget-oriented 165Hz gaming display.
Key Specs
| Key Specs | AOC Gaming C24G2U |
| --- | --- |
| Size | 24 inches |
| Resolution | 1920×1080 |
| Curve | 1500R |
| Panel Type | VA |
| Peak Brightness | 250 nits |
| HDR Support | No |
| Contrast Ratio | 3000:1 |
| VRR Technology | Freesync |
AOC Gaming C24G2U specs
Things We Like
Great contrast ratios: Thanks to its use of a VA panel, the AOC Gaming C24G2U is able to achieve fantastic contrast ratios compared to TN or IPS panels. This will create a noticeable difference for both gaming and media consumption.
Curved panel: The 1500R curve featured on the AOC Gaming C24G2U allows users to experience the added immersion and comfort that comes with curved displays at a very competitive price.
Great colour coverage: Despite being a more budget offering, the AOC Gaming C24G2U offers rather great colour space coverage for the price. With 120% of the SRGB spectrum and 89% of the Adobe RGB space, it's a very respectable score for a more value-oriented monitor.
Things We Don't Like
Low peak brightness: At just 250 nits, the AOC Gaming C24G2U is far from the brightest monitor on the market, even for the price. This will have very apparent effects in most use-cases, resulting in an overall flatter image.
Small size: At just 24 inches, this is one of the smallest 165Hz displays in this roundup. While this might make this display ideal for some consumers who might have limited space on their desks, it might be too small for others who prefer larger monitors.
Summary
Overall, the AOC Gaming C24G2U, while not as good value as some other monitors on in this roundup, is still a very appealing overall package. With good entry-level specs and a great aesthetic that escapes the standard office look that many more budget monitors go for. While the high contrast ratio and 1500R curve are the highlights, as an overall experience it still manages to compete with other budget displays.
Pros
Great contrast ratios.
Curved panel.
Good colour coverage.
Cons
Low peak brightness.
Only 24 inches.
Where to Buy
Buy the AOC Gaming C24G2U on:
Dell S2422HG
👑 The best budget monitor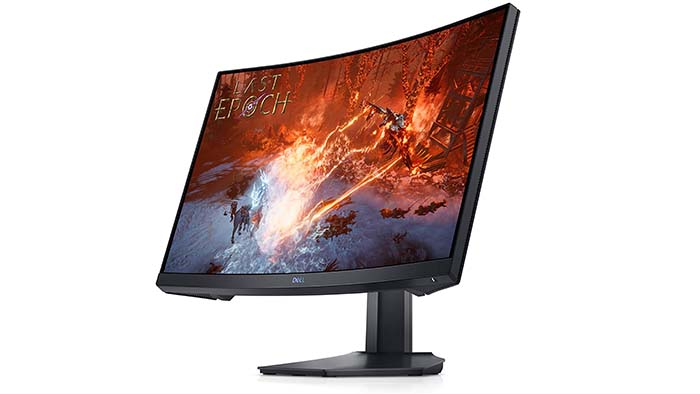 Introduction
While mostly having a reputation for office or light home-use computers and peripherals, Dell have been able to produce gaming-oriented displays that are both highly competitive in price and features. Their 165Hz model, the Dell S2422HG, is among the cheapest gaming monitors in this roundup. Despite that, it features very competitive specs.
Once again, this is a 24-inch, 1080p monitor, but with a price that better reflects those specs. What is surprising is that despite its price, it's a curved display, making this one of the more affordable ways to experience curved gaming.
Key Specs
| Key Specs | Product Name |
| --- | --- |
| Size | 24 inches |
| Resolution | 1920×1080 |
| Curve | 1500R |
| Panel Type | VA |
| Peak Brightness | 350 nits |
| HDR Support | No |
| Contrast Ratio | 3000:1 |
| VRR Technology | Freesync |
Dell S2422HG specs
Things We Like
High peak brightness: While many budget monitors struggle to achieve a high peak brightness, the Dell S2422HG thankfully features a very respectable 350 nits. This eclipses even more expensive 165Hz gaming monitors. This increase in brightness is crucial to providing a more vivid and life-like image, especially in brighter content.
Curved panel: It is truly fantastic to see how curved panels are now even available in some of the most budget displays on the market. The 1500R curve on this model will elevate the viewing experience for consumers, all while still remaining very well priced.
Great contrast ratios: The included VA panel allows for amazing contrast ratios on the Dell S2422HG. This will have a great impact on the overall quality of the image on a wide variety of content and use-cases.
Things We Don't Like
Inflexible stand: The base stand that is included with the Dell S2422HG features a total of 27 degrees of tilt and no swivel adjustment. While this might hurt the ergonomics of the display in some situations, it should suffice for most situations. A 3rd party VESA stand can always be purchased instead if necessary.
Small size: While the 24-inch form-factor might appeal to some, for many consumers, such a small screen can be very limiting. It also reduces the overall impact on the immersion the curved panel on the Dell S2422HG should provide.
Summary
The Dell S2422HG is an excellent value monitor. At its price, almost no other monitors offer such a high refresh rate. Though its surpsringly high contrast ratios and peak brightness elevate it to being one of the best monitors in its price bracket.
Pros
High peak brightness for the price.
High contrast ratio.
Very affordable.
Cons
Very basic included stand.
Only 24 inches.
Very basic aesthetic.
Where to Buy
Buy the Dell S2422HG on:
HP X27QC
👑 The best value monitor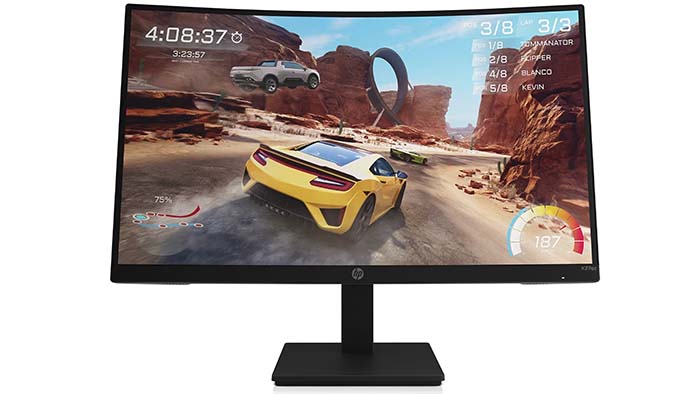 Introduction
For consumers who demand higher visual quality than what 1080p offers, the HP X27QC supplies just that. All at a very reasonable price. The higher 1440p resolution isn't the only strength of this model however. It is once again a curved panel that features some rather impressive specs for the price. As such, it's a fantastic step-up display for consumers wishing to experience 1440p gaming or consume content at a higher resolution.
The higher resolution isn't the only selling-point of the X27QC, however. It's a 27-inch, curved display with great peak brightness and contrast ratios for the price. Whilst not looking like a more typical gaming monitor, this model puts function over form and delivers some incredible specs for the price.
Key Specs
| Key Specs | HP X27QC |
| --- | --- |
| Size | 27 inches |
| Resolution | 2560×1440 |
| Curve | 1500R |
| Panel Type | VA |
| Peak Brightness | 350 nits |
| HDR Support | No |
| Contrast Ratio | 3000:1 |
| VRR Technology | Freesync |
HP X27QC specs
Things We Like
High resolution: 2560×1440 is considered the best middle-ground resolution for many gamers, thanks to the great increase in detail over 1080p. At the same time, it doesn't feature the same performance penalty as 4K. As such, it's a fantastic way to get a better viewing experience while still ensuring smooth performance on most PCs.
High contrast ratios: Thanks to its VA panel, the HP X27QC is features much better contrast ratios than TN or IPS-based displays. This will have a noticeable effect in most scenarios, and will help bring more content on the monitor to life.
High peak brightness: A peak brightness of 350 nits is very respectable for a monitor at this price. This allows the display to get much brighter when necessary, making bright objects pop even more, creating a more immersive experience.
Things We Don't Like
Very basic stand: Beyond the very generic aesthetic of the stand, it's also fairly stiff and unergonomic. It features no pivot or swivel adjustment, while it's maximum height adjustment of 100mm isn't very impressive either. Thankfully it can be replaced with any VESA 100 stand if necessary.
No G-Sync support: While the AMD Freesync Premium technology that the X27QC comes with is a fantastic way to remove tearing from games, it lacks any support for Nvidia G-Sync. With no support for Nvidia's variable refresh rate technology, this tear-free experience can only be enjoyed with AMD graphics cards.
Summary
The HP X27QC is a fantastic budget 1440p monitor. While running a 165Hz display at 1440p will be more difficult, the added visual quality will be very much worth it. In addition, the X27QC's other impressive specs come together for an overall great viewing experience, that is more than worth the asking price.
Pros
1440p resolution at a budget.
High contrast ratios.
High peak brightness.
Cons
Unergonomic stand.
Very basic aesthetic.
No G-Sync support.
Where to Buy
Buy the HP X27QC on:
Acer Nitro KG272
👑 The best flat monitor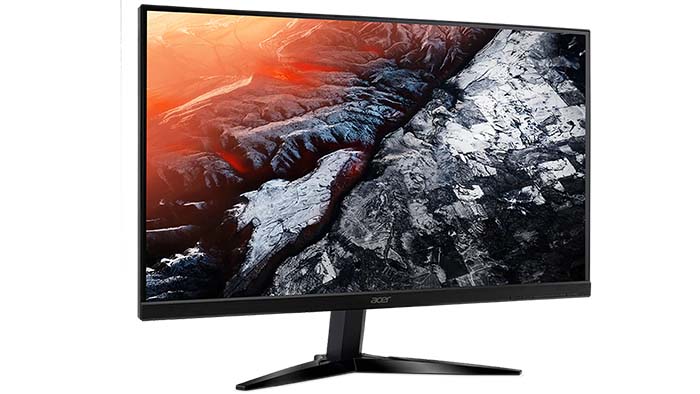 Introduction
Acer, a veteran in the desktop monitor space, has welcomed the dawn of 165Hz gaming displays with the Acer Nitro KG272. This model features the more budget-friendly resolution of 1080p, whilst still being 27 inches. This gives consumers the additional room for more activity while also not requiring as much compute power as 1440p.
Unlike the other models in this roundup, the KG272 is a flat-panel display, making this a good alternative for anyone uninterested in curved monitors. It's also the only one to use an IPS panel, making this a great choice for anyone with a dislike for the ghosting effect that plagues most VA panels.
Key Specs
| Key Specs | Product Name |
| --- | --- |
| Size | 27 inches |
| Resolution | 1920×1080 |
| Curve | Flat |
| Panel Type | IPS |
| Peak Brightness | 250 nits |
| HDR Support | HDR10 |
| Contrast Ratio | 1000:1 |
| VRR Technology | Freesync |
Acer Nitro KG272 Specs
Things We Like
IPS panel: IPS panels are favoured by many PC users, thanks to them having better viewing angles than TN, and less ghosting than their VA counterparts. This helps the Acer Nitro KG272 avoid these pitfalls for a better overall viewing experience.
HDR10 rating: The HDR10 rating does mean that HDR can be enjoyed in games, videos and movies, and more. While far from the perfect display for HDR, it's a great way to be able to experience HDR at an affordable price.
Flat panel alternative: While curved displays are becoming more mainstream, many consumers still wish to continue using a flat-panel screen. The Acer Nitro KG272 is a great non-curved alternative to other 1500R or 1800R monitors featured in this roundup.
Things We Don't Like
Low peak brightness: With a peak brightness of only 250 nits, this display is noticeably dim, even for a budget gaming monitor. This will have a drastic effect on games and on other multimedia, as the display won't be able to get as bright as necessary to make lighter objects appear as vivid as on displays with a higher peak brightness.
Poor colour coverage: With a rated 98% coverage of the sRGB colour gamut, the KG272 features relatively poor colour compared to other models at around the same price. This greatly limits its suitability for media consumption or creation, while also delivering a noticeably poorer experience in games.
Summary
Whilst many of the specs of the Acer Nitro KG272 may seem unimpressive at first glance, this monitor does serve a very good purpose. For consumers worried about the performance impact of 1440p, but who still require a display that's at least 27 inches, the KG272 is a fantastic compromise. What's more, it stands out by being both flat and with an IPS panel, making it a great alternative for those not interested in pursuing the current trend of curved, VA displays.
Pros
Uses IPS panel.
Affordable for a 27-inch display.
HDR10 rating.
Cons
Poor colour accuracy.
Poor stand ergonomics.
Low peak brightness.
Where to Buy
Buy the Acer Nitro KG272 on:
MSI MPG Artymis 273CQR
👑 The best overall monitor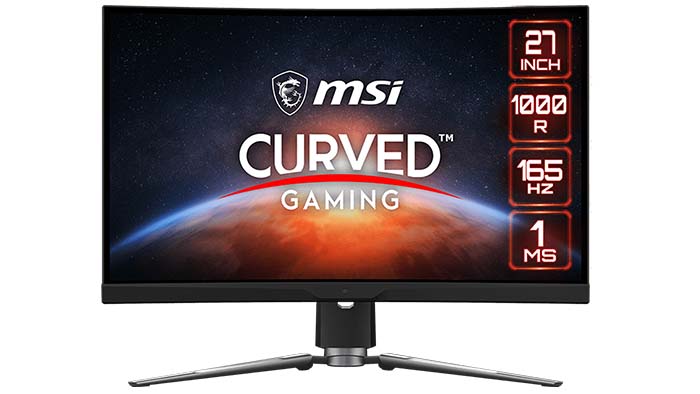 Introduction
MSI, whilst being relatively new to this market segment, has already created some amazing gaming displays, both in terms of features and value. The MSI MPG Artymis 273CQR is yet another fantastic model that features everything a mid-range gaming monitor should have.
While boasting significant improvements in all the core specs, such as a large increase in peak brightness and fantastic colour gamut coverage, this model also features several more additions that make it stand out. From built-in KVM functionality, to even a headphones hanger
Key Specs
| Key Specs | Product Name |
| --- | --- |
| Size | 27 inches |
| Resolution | 2560×1440 |
| Curve | 1000R |
| Panel Type | VA |
| Peak Brightness | 550 nits |
| HDR Support | HDR 400 |
| Contrast Ratio | 3000:1 |
| VRR Technology | Freesync |
MSI MPG Artymis 273CQR Specs
Things We Like
High peak brightness: With a peak brightness of 550 nits, the MSI MPG Artymis 273CQR manages to provide an excellent amount of light in most situations. It even gets bright enough to be HDR 400-certified, allowing users to enjoy stunning HDR content on this monitor.
Great IO: The MSI MPG Artymis 273CQR goes beyond having only HDMI and DisplayPort as its only IO options. Video over USB-C is also available, alongside several USB-A ports that act as a handy KVM. In addition, the USB-B port also allows users to easily carry out firmware updates.
Things We Don't Like
Sub-par stand ergonomics: While the included stand is overall adequate, it does fall short in some areas compared to its counterparts. The maximum height adjustment of 100mm is lower than that on other monitors in this roundup, which can go up to 130mm. The stand also features no pivot adjustment.
No G-Sync support: Despite its price, the MSI MPG Artymis 273CQR features no Nvidia G-Sync compatibility. While MSI could also certify it in the future, the lack of this support out of the box is a strange ommission for an otherwise fantastic monitor.
Summary
Despite its higher price than the other monitors in this roundup, the MSI MPG Artymis 273CQR truly features everything a mid-range monitors should have. The 1440p resolution alongside the bright, colour accurate overall great panel, create a great viewing experience for the user. Beyond gaming, its strong features also make it a go-to display for media consumption or even colour-critical, allowing consumers to do more with their PCs without spending too much on a high-end display.
Pros
Great colour accuracy.
High peak brightness.
Great IO options.
Cons
Stand could be more flexible.
Lacks G-Sync support.
Pricey.
Where to Buy
Buy the MSI MPG Artymis 273CQR on:
How to choose the perfect gaming monitor?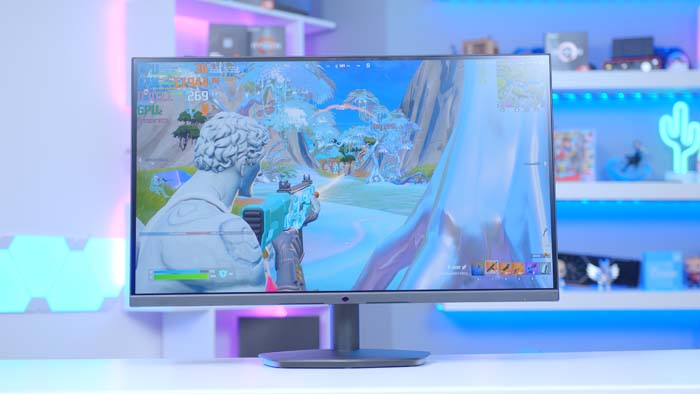 Want to skip straight to our recommendations? Take me there!
When choosing the perfect gaming monitor, it's important to understand the specs of each model and how they will impact the user's experience. In every roundup, or buyers guide, we cover all of the important specs that will make the largest amount of difference to the end consumer. Factors like the curvature of your screen, the size, the resolution, might change on a per consumer basis, due to preferences. As such, it's important to consider which factors are the most important and how much they will impact the final purchase decision.
A consumer's use-case is also a vital consideration. While 165Hz displays are mainly tailored towards gaming thanks to their higher refresh rate, certain monitors will also be much better for other tasks, such as media consumption, or colour-critical work such as video or photo editing. In those instances, it might be better to choose a more well-rounded display that features the necessary specs, to excel in all of those areas.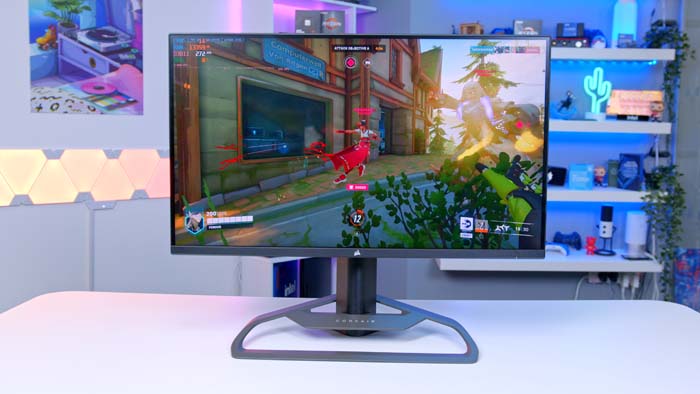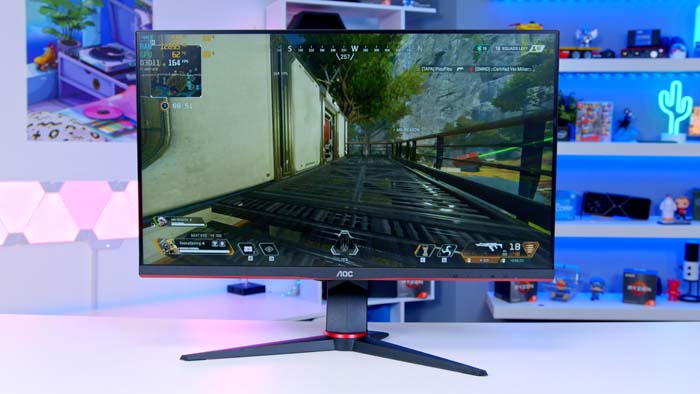 Factors to Consider
There are many factors to consider when choosing a new monitor. Each display has a multitude of attributes that affect its price. Factors such as the resolution will be the biggest determiner of the price, alongside the expected performance in games. However, an important aspect of a display related to the resolution is the pixel density. A higher pixel density includes having more pixel over an area of the screen, and it greatly impacts the sharpness and overall quality of the image. If a display is physically larger, while maintaining a lower resolution, the pixel density will be much lower, making individual pixels much more visible.
Your graphics card is also worth thinking about too. Higher-resolution monitors will require a faster graphics card to deliver a steady framerate even with the increased pixel count. The bandwidth supported by the GPU can also impact the experience. Older graphics cards that do not supported the latest HDMI or DisplayPort standards may not be able to send enough data to the display to make the full use of all its features. This can lead to situations where the maximum refresh rate, resolution, and any HDR capabilities may not work all at once.
It's also very important to consider the physical positioning of a monitor in a PC setup. For example, a larger monitor may not fit on a smaller desk, which limits a consumer's choices. Another issue might be a display's stand might be very inflexible and limit the positioning of the unit, making it more uncomfortable for the user to look at.
Features To Look Out For
When purchasing any component or product for your gaming setup, you'll want to keep an eye out for the various features that suit your use-case or preferences. Monitors come with a varying set of features dependent on the one that you've chosen, we've noted down the main ones to keep an eye our for when picking a monitor.
1. Panel Type
Monitors will most often use one of three different panel types: TN, VA, and IPS. Each one has its own strengths and weaknesses, with the choice often coming down to personal preference. TN panels are among the cheapest and have lower latency, while featuring the worst viewing angles and colour accuracy. VA panels on the other hand eliminate the shortcomings of TN, while also coming with some of the best contrast ratios. However, they do have the downside of a ghosting effect that can be seen on black pixels. Finally, IPS panels feature great colour accuracy and great overall clarity, but also tend to display a very specific glow around objects.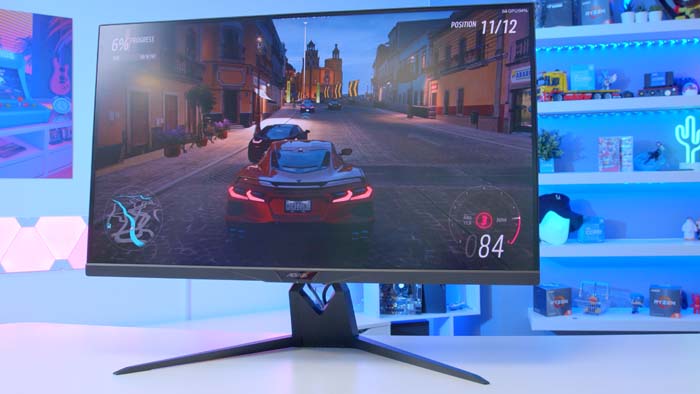 2. Curvature
Curved displays have become very popular, even at more budget prices. Monitors with a curved panel are favoured by many due to the additional immersion it can provide, whilst also being less straining for the eyes. Especially on larger models, the curvature of the display can ensure that everything can stay comfortably within a user's field-of-view. While many flat displays are still available, curved models are now also very common. Curved monitors can come in many different shapes, often written as '#R'. The higher the number before the R, the less pronounced the curvature.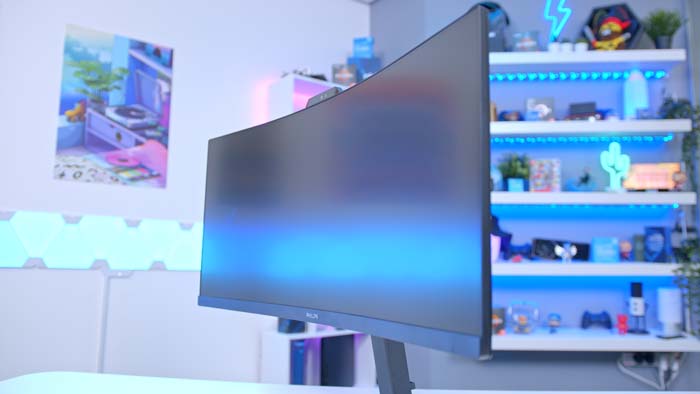 3. Size
Monitors are available in many different sizes, most often written in inches, going from one corner of the screen, to the very opposite one. While larger displays usually cost more, they also provide the benefit of giving the consumer much more screen real estate to work with, making the experience much more comfortable. However, it's important to also keep space limitations in mind. For example, even if a larger monitor might fit into a given consumer's budget, it might end up being too big for the desk. As such it's always important to measure how large of a display a PC setup can handle.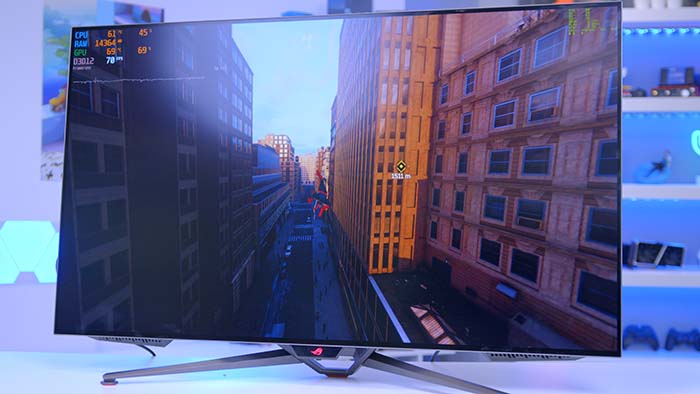 4. Resolution
One of the most important factors to consider is the resolution of a display. The three primary resolutions consist of 1080p, 1440p, and 4K. Be it for gaming, or media consumption, a higher resolution goes a long way in improving the content's visual quality. Each one offers a significant increase in quality, while coming with a performance penalty. It's imperative that consumers consider if their PCs, and in particular their graphics cards, are capable of generating a stable frame rate at these higher resolutions.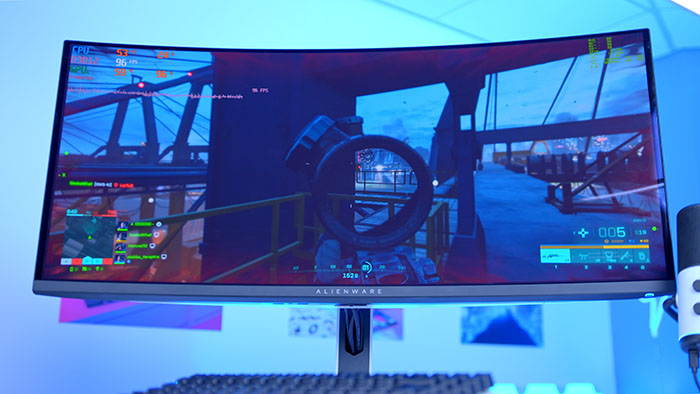 Why You Can Trust Us
Before jumping into our recommendations, we wanted to first cover why you can trust our recommendations. Our editorial team of hardware enthusiasts work hard to ensure that all of the products we get in our offices are thoroughly tested. For those interested in learning more about our team, head over to the About Us section, where you'll also find more detail about our editorial promise.
How We Picked the Best Best 165Hz Gaming Monitors
We have picked out selection of displays that feature a variety of sizes, resolutions, price points, and other key features. We have only picked displays from trustworthy brands that have built a reputation for providing customers with great products. These are companies that have either been in this market for many years or have been able to very quickly secure a foothold through great quality products. For consumers less interested in certain popular features, such as curved panels, we ensured that alternatives are also available that still deliver a fantastic overall experience to the end-user.
We always ensure that we highlight all aspects and features of the monitor to provide a well-rounded view on the overall experience, which involves covering all of the pros and cons. We do this to ensure each consumer is as informed as possible in their choice so that there are no surprises when the display arrives. We've taken a look at a plethora of monitors in the past, and you'll be able to find more in-depth coverage of the criteria we follow when we evaluate and test components.
Conclusion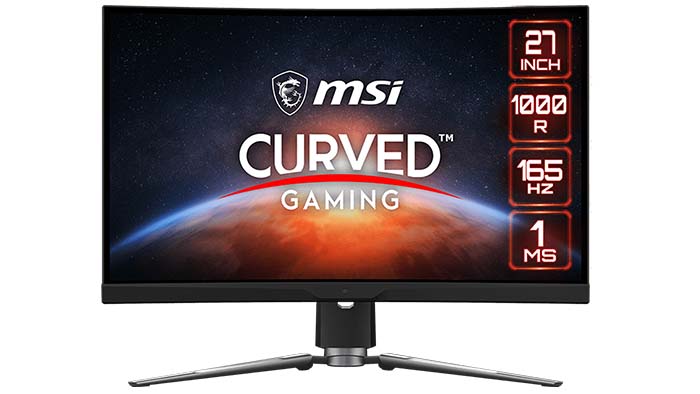 Best Overall Monitor: MSI MPG Artymis 273CQR
The MSI MPG Artymis 273CQR is one of the most feature-packed 165Hz gaming displays. With fantastic image quality, a variety of additional quality-of-live features, and great versatility, it more than justifies its price. MSI have been able to create a fantastic and mostly compromise-free mid-range monitor.
Frequently Asked Questions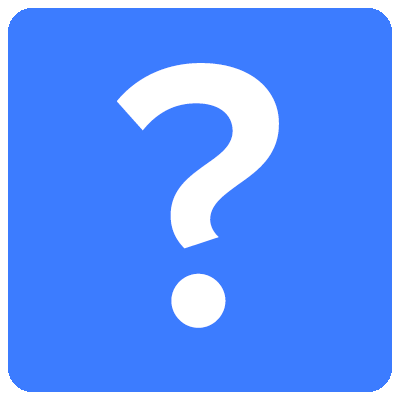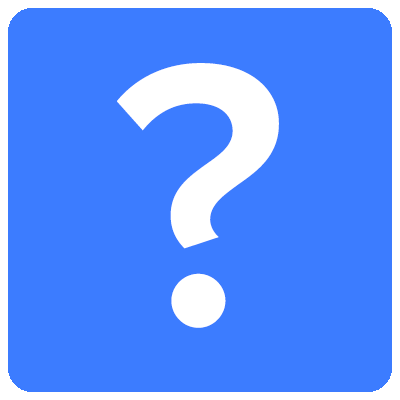 Does 165Hz Matter?
The higher refresh rate will allow for a smoother experience when using the PC while the more rapid changing of frames creates a key advantage in competitive gaming. While the jump from 144Hz to 165Hz won't be as noticeable as the jump from 60Hz to 144Hz, it's a very welcome addition to any gaming setup.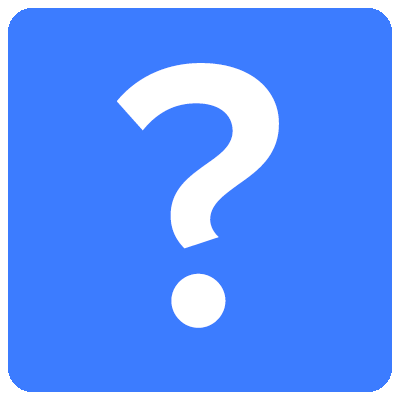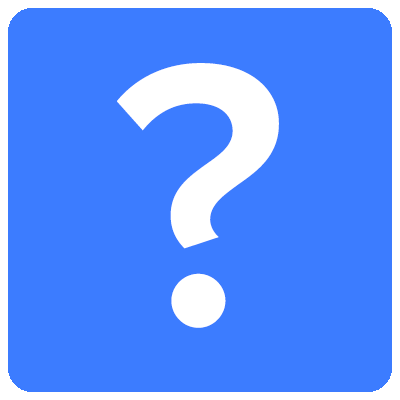 What Kind of GPU Do I Need to Reach 165Hz?
GPU requirements greatly depend on the resolution of the display and the games one intends to play on a 165Hz display. A strong mid-range graphics card from Nvidia, AMD, or even Nvidia, should be enough to make the most of the high refresh rate in the most common competitive titles, even at 1440p.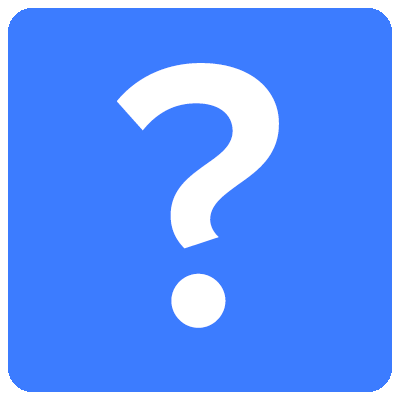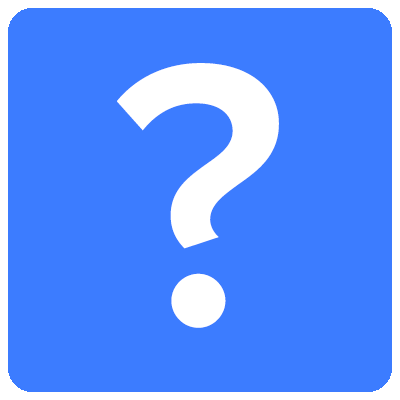 Does Resolution Affect Refresh Rate?
Higher resolution displays, especially 4K ones, tend to feature lower refresh rates as not even the most high-end graphics cards could drive both the high resolution and high refresh rate. However, thanks to recent advances in display technology, refresh rates of 165Hz or even higher are now even available at 1440p.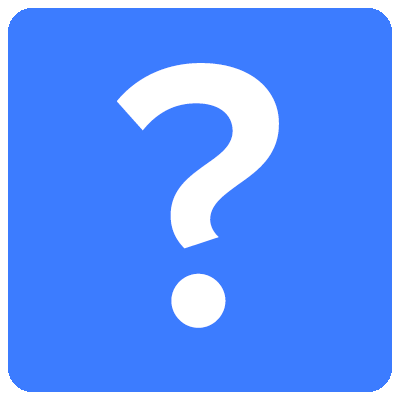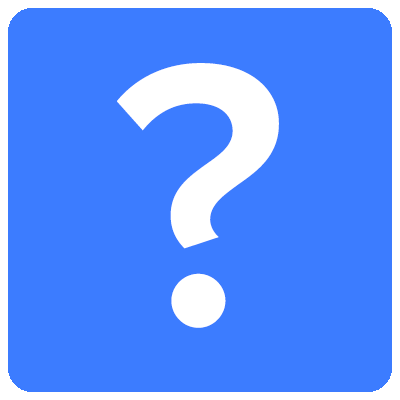 Does GPU Interface Affect Refresh Rate?
The interface the graphics card uses to connect to the motherboard doesn't effect the maximum refresh rate of the monitor. Unless connected to a very slower PCIe Gen 2 or older interface, it also shouldn't cause a bottleneck that lowers the GPU's performance.