Introduction
When it comes to cooling solutions for a PC build there are a plethora of options to consider. Do you want to save some cash and opt for a cheaper 'Air' cooler? Or Is 'liquid' cooling the way to go? If so how big of a cooler do I need? 120MM? 240mm? 360mm? Worry not! In this article we'll be covering off our top picks for the best liquid CPU coolers out there right now for prices not too distant from that of an air CPU cooler.
CPU Coolers are essential to any build. Fit a cooler that's not up to scratch and it spells trouble for even the most powerful of builds. CPUs are the brain of any PC and so, naturally are under a lot of stress, this stress leads to CPUs to run very hot, even at the best of times. Having a cooling solution incapable of preventing the CPU from overheating can lead to serious issues with performance or worse yet, fry the CPU completely and nobody wants that.
We've got you covered though. In this buyers guide we'll be talking you through a host of liquid based CPU cooling options and the standout picks we love for under $200. We'll be covering off all of the important info before revealing our budget cooling champion.
Suggested Article: Best CPU Coolers for the Intel Core i5 13600K
Our Recommendations
1. Deepcool LT720
👑 The best 360mm option.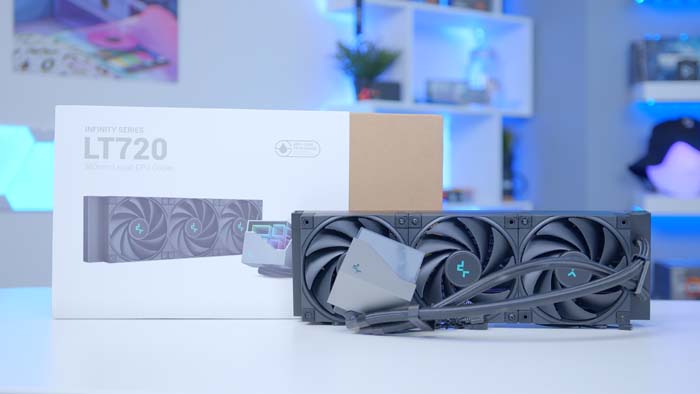 Introduction
Kicking things off with the only 360mm to make our list today, Deepcool's LT720. Coming in strongly and under the budget limit whilst being a 360mm cooler makes for an interesting proposition on Deepcool's part.
Featuring a sleek looking headblock with minimalist RGB aesthetic the LT720 doesn't suffer too much on the aesthetic front from a motherboard mounted point of view. The LT720 doesn't however offer RGB fans as standard, rather focussing on performing its job as a cooler first and foremost and boy does it a do a good job!
The LT720's 360mm design offers unrivalled cooling efficiency when opposed to the other picks on our list today, thanks to the additional horsepower acquired by having a third fan. For those not all that bothered with RGB and fancy lighting aesthetics for their build, the LT720 is a great all cooling option to have available. Shipping with three fan cooling as standard, means the LT720 is more than up to the task of cooling in even the highest end PC builds.
Key Specs
Key Specs
Product Name
Max Fan Speed
1500 RPM
Connector Type
2510–3 Pin / 5 V ARGB header–3 Pin
RGB
Yes
Number of Fans
1
Socket Compatibility
Intel LGA 1700/2066/2011-3/2011/1700/1366/1200/1156/1155/1151/1150
AMD AM5/AM4/AM3+/AM3/AM2+/AM2/FM2/FM1
Things We Like
Solid price point: Deepcool's LS720 is one of the more reasonably priced 360mm options coming in well under the $200 mark. If you're looking for a cheaper 360mm cooler, we'd definitely recommend this option.
Awesome infinity mirror design: The infinity mirror on top of the CPU block is one of the most standout features of this particular cooler. The RGB lighting looks awesome, glowing vibrantly through the mirror.
Things We Don't Like
May cause clearance issues: Although 360mm coolers are more widely supported nowadays, if you've picked up a smaller case, you may have issues getting this to fit, as the 360mm form factor is massive!
No alternative RGB fan option: One of the more disappointing points to note is that there are no RGB fan options. I would expect for a cooler of this magnitude to at least have the option, so as to provide consumers with more choice.
Summary
Deepcool's LT720 is one of the cheapest 360mm coolers on the market, offering a relatively well-rounded design with an awesome infinity mirror, and solid performance. This cooler is pricier contrasting to other options, but I'd argue for the extra efficiency and thermal dissipation that the higher price is worth it.
Features: 4/5
Design: 4.1/5
Performance: 4/5
Value for Money: 4/5
Pros
Budget Pricing
ARGB synchronisation
Form factor
Cons
Outperformed by some air coolers
Overly safe design
Where to Buy
Buy the Deepcool LT720 on:
2. Cooler Master ML240L RGB V2
👑 The best budget liquid option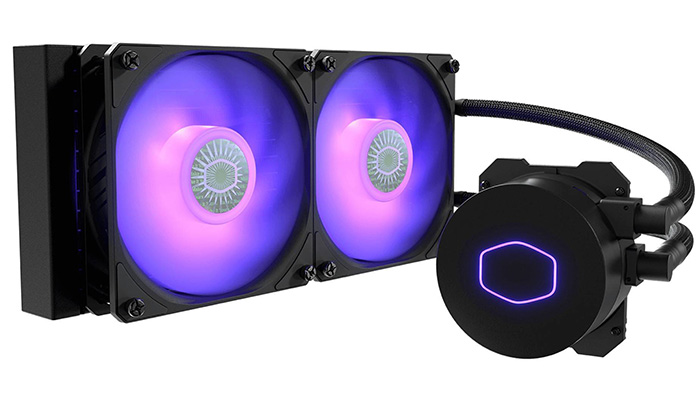 Introduction
The first of the 240mm coolers to enter our top picks. The Cooler Master ML240L RGB V2 has featured a number of times during our buyers guides and for good reason, its really good! There is a reason they are called Cooler Master.
The ML240L comes packed with a heap of features packaged together to create a great overall cooler. With a dual chamber pump, anti leak protection and SickleFlow fans as standard, the ML240L does a great job of maximising its cooling potential.
Cooler Masters SickleFlow fans in particular have been a staple in many a GeekaWhat PC build in recent times. We're big fans of both the design and performance of these fans. The fan RGB is visually strong and clear, whilst being very easy to use, plug the fans into the included RGB controller and connect to SATA power and away you go. Cooler Master do also offer a white colourway of the ML240L, perfect for those looking to push a white themed PC build.
Key Specs
Key Specs
Product Name
Max Fan Speed
1800 RPM ± 5% (Max)
Connector Type
3-Pin PWM
RGB
Yes
Number of Fans
2
Socket Compatibility
Intel LGA 1700/1200/2066/2011-v3/2011/1151/1150/1155/1156
AMD AM5/AM4/AM3+/AM3/AM2+/AM2/FM2+/FM2/FM1
Things We Like
Aesthetic options: We love the multiple colourway options afforded to us on Cooler Masters part. The white model of ML240L in particular offers a super clean looking aesthetic and allows for consumers to maximise on systems themes. Both colourways look great with the included RGB too, helping to allow the RGB to pop and become the focal point without becoming too overwhelming.
Ease of use: The ML240L is surprisingly easy to setup too. Even for novice builders we found this to be one of the easier liquid coolers to install and wire up. Cooler Master offer a ton of resources to help even PC building beginners successfully install their new cooler. The additional RGB setup was a breeze too and is the epitome of plug in a play, bonus!
Things We Don't Like
Only 240mm: Now I know what you're thinking, didn't you just recommend a 360mm just before this? Bare with me however. Our issue mainly comes due to the fact that we struggled for issues with this CPU cooler. It performs well, has great design options available and even comes in at a great price point but it does have a 360mm option available and within our $200 limit.
Summary
Cooler Master's ML240L V2 RGB is a great all round option and comes as a great package deal. Capable of impressive cooling performance and having great RGB customisation options all whilst being at an affordable price point makes its a worthy contender to consider.
The multiple colourways is another great addition to the overall package of the ML240L. Both the black and white models will fit well into a multitude of systems and is a nice touch to add for the price point.
Features: 4.5/5
Design: 4.25/5
Performance: 4.5/5
Value for Money: 4/5
Pros
Options for multiple aesthetics
Great ease of use
Solid performance
Cons
360mm could be the better option.
Can be quite loud.
Where to Buy
Buy the Cooler Master ML240L RGB V2 on:

3. MSI MAG CoreLiquid 240R V2
👑 The best all rounder option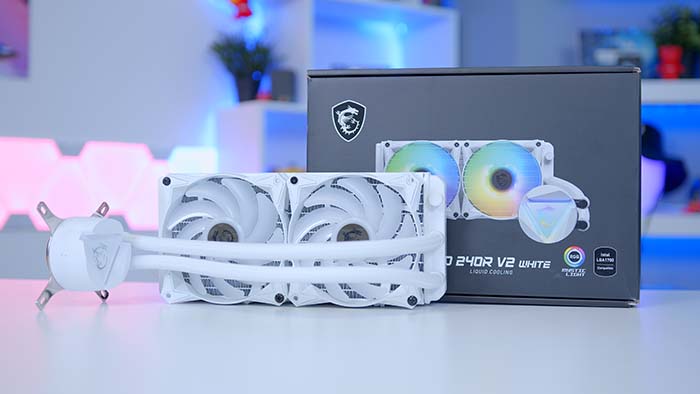 Introduction
MSI's CoreLiquid 240R V2 is another great option to consider when looking at liquid CPU coolers for under then $200 price bracket. The 240R is a CPU cooler capable of cooling even some of the higher end chips even though it sits at a relatively 'budget' price point itself.
With a number of good quality build materials and features the 240R should in theory be solid choice for futureproofing too, perfect for those looking to build a system to last. With the CPU cooler pump being moved to the radiator and a rotatable blockhead, quality of life features are of a nice importance.
Available in both black and white colourways too, MSI's CoreLiquid 240R offers a nice variety for the aesthetic of builds. With Mystic Light compatibility and ARGB a number of system customisation options are open to the consumer. We found the ARGB to be very simple to use and of good quality and strength when on. MSI's Mystic light software however can be a little finicky and less refined than other competitor options at times.
Key Specs
Key Specs
Product Name
Max Fan Speed
2000 RPM
Connector Type
3-Pin PWM
RGB
Yes
Number of Fans
2
Socket Compatibility
Intel LGA 1150/1151/1155/1156/1200/1700
LGA 1366/2011/2011-3/2066
AMD AM5/AM4/FM2+/FM2/FM1/AM3+/AM3/AM2+/AM2
Things We Like
Quality of life features: The CoreLiquid does a great job of making things easier and efficient for consumer. The most notable feature we found to be a nice addition being the rotatable blockhead. There is nothing worse than installing a CPU cooler in a system only to find the brand logo having the wrong orientation and having to remove and reseat the whole CPU block just to rectify the issue.
Copes with intense loads: MSI's 240R is more than capable of handling even the more intense gaming instances. Thanks to the 240mm radiator and dual fan configuration, the 240R makes efficient work of dispersing heat away for the CPU and out of the case. At times the CoreLiquid can get slightly noisy in comparison to other coolers but nevertheless does a good job of cooling the CPU.
Things We Don't Like
Noise Levels: Under intense scenarios the CoreLiquid 240R at times can be fairly noisy. For the most part noise levels were at a more than acceptable rate during gaming sessions but can soon rise as temperatures do. For those looking to carry out intense workstation activates, other options may be the more viable option in the noise department.
Mystic Light: MSI's Mystic light software for RGB customisation feels less refined than say Corsair's ICUE software. Mystic Light has somewhat improved over time but we still fairly regularly experience issues with detection and systems actioning changes made within the software.
Summary
The CoreLiquid does a fantastic job of dispersing heat and minimising rising temperatures within a system, albeit slightly noisy in the process of doing so. We're fans of the overall design and aesthetic of the cooler and find it to be one of the eye-catchier options for the price point. Those looking to build a system to last are in safe hands with MSI's CoreLiquid 240R V2, with the 240R V2 well equipped to handle even higher end CPUs.
Features: 4.2/5
Design: 4.3/5
Performance: 4.3/5
Value for Money: 4/5
Pros
Strong Performance
Good quality of life offerings
Multiple colourways
Cons
Noise Levels
RGB software user experience
Where to Buy
Buy the MSI MAG CoreLiquid 240R V2 on:
4. Corsair H100i Elite Capellix
👑 The best looking option
Introduction
Corsair's H100i Elite Capellix has become somewhat of an icon in the cooling world. Striking a balance between cooling performance and market topping visuals its easy to see why many consumers favour Corsair's range over their competitors.
As expected when it comes to Corsair, the H100i Elite Capellix does sit on the pricier end of things but does have a premium feel compared to cheaper options. RGB sits at the forefront of the design for the H100i rather than an afterthought and it shows. With the strongest RGB visuals of the options we tested today and most refined software, for those looking to upgrade system visuals the H100i is a safe bet.
Coming packed as standard with additional blockhead covers and a 'Commander' Core' RGB controller, Corsair allow for a range of customisation options to suit a given individual system. Speaking of customisation, Corsair's iCUE software is the most refined and offers one of, if not, the best user experience currently. Capable of monitoring and fine tuning system specs such as fan speed and noise levels, in addition to visual customisation, those who love to tinker should find iCUE to be more than up to the task.
Key Specs
| Key Specs | Product Name |
| --- | --- |
| Max Fan Speed | 2000 RPM |
| Connector Type | 3-Pin PWM |
| RGB | Yes |
| Number of Fans | 2 |
| Socket Compatibility | Intel – LGA 1700, 1200, 1151, 1150, 1155, 2011, 2066 / AMD – AM5, AM4 |
Things We Like
Noise Levels: Thanks to Corsair's Magnetic Levitation (ML) fans and zero RPM mode, noise levels using the H100i are minimal. The head block also follows suit, offering impressive cooling without sacrificing noise efficiency. Corsairs ML fans in particular offer a great package. Using magnetic levitation to increase both air pressure and speeds whilst reducing overall noise seems like a no brainer to us!
Aesthetics & Customisation: Corsair offer industry leading customisation when it comes to tinkering with your system aesthetic. Paired with the included Commander Core hub and system RGB synchronisation becomes all the more easy. iCUE is well refined and works seamlessly with the Corsair eco-system, though we have found compatibility issues with other brands occasionally.
Things We Don't Like
Expensive: For the money conscious consumer, there are more affordable options out there capable of performing well enough to prevent overheating. Whilst yes inclusion of RGB, RGB hub and high performance fans are a nice touch, they wont be necessities for everyone.
ICUE compatibility: By no means a huge issue, in fact we find iCUE to be fairly compatible with a host of other branded components, but more of a look before buying. When iCUE does however have compatibility or customisation options, it tends to be due to conflicting software's, keep your eyes peeled.
Summary
Were big fans of Corsair H100i Elite Capellix and regularly use and feature the whole range in articles and videos alike here at GeekaWhat. The H100i in particular does a great job of bringing high level aesthetics and performance to the market at a relatively cheap price point. Capable of handling even the higher end CPUs and having customisation options galore, the H100i is a great looking all round package to consider.
Features: 4.5/5
Design: 5/5
Performance: 4.6/5
Value for Money: 4.3/5
Pros
Incredible customisation
Minimal noise
Commander Core inclusion
Cons
Cheaper options available
ICUE compatibility
Where to Buy
Buy the Corsair H100i Elite Capellix on:
Air Cooling vs Liquid Cooling – Which Should I Choose?
In a market flooded with options for a range of system budgets it can be a daunting thing to figure out the benefits of each offering. Unfortunately its not a clear cut answer and more a weighing up the personal pros and cons to each as to what benefits an individual most.
Air cooling for the most part is the 'budget' option, for those not too fussed with aesthetics or aren't the owners of a high end system, air cooling is more than sufficient. Whilst some air coolers do offer increased performance and there have been an influx of RGB air coolers into the market, air coolers do lack the power and cooling efficiency of liquid coolers.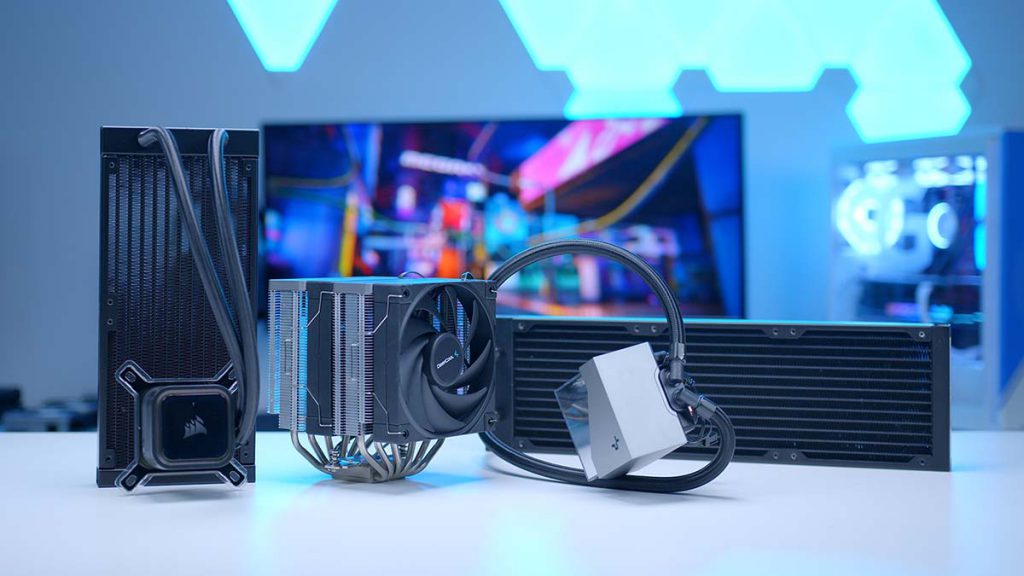 Liquid cooling on the other hand does tend to sit a higher entry price point, but does usually offer more benefits due to this. Increased performance, customisation and quality of life features such as minimal noise levels all feature in the increased pricing. Liquid cooling acts as better future proofing for potential future system upgrades too, more capable of cooling even the higher end components.
The answer then sits with the individual consumer. For those not too bothered with fancy aesthetics or owning a more 'budget; build, air cooling may the way forward. For the consumer wanting to get maximum efficiency and customisation whilst looking to upgrade in the future, liquid cooling is the way to go.
Will My AM4/LGA 1200 mounting hardware work with AM5/LGA 1700?
Often the biggest concern when upgrading CPUs to a newer generation offering is whether a current system CPU cooler will be compatible. You'd be right to worry but luckily we have some good news. For the most part, on AMD's side at least AM4 brackets will be compatible with AM5 due to the bracket designs mostly being retained. Most new cooler tend to be coming as standard now with Mounting hardware to support both AM4 and AM5 in the case that the mounting hardware is different.
On Intel's side however, things can be more complicated. Slight socket changes have shifted the motherboard mounting hardware holes in certain instances. Certain mounting hardware with larger buffers may still be able fit onto an LGA 1700 motherboard, whilst other coolers may require newer mounting hardware to be compatible. In similar fashion to AMD though however, most CPU coolers now ship as standard with mounting hardware to cover both as standard now, but it is always worth checking before buying just to be safe!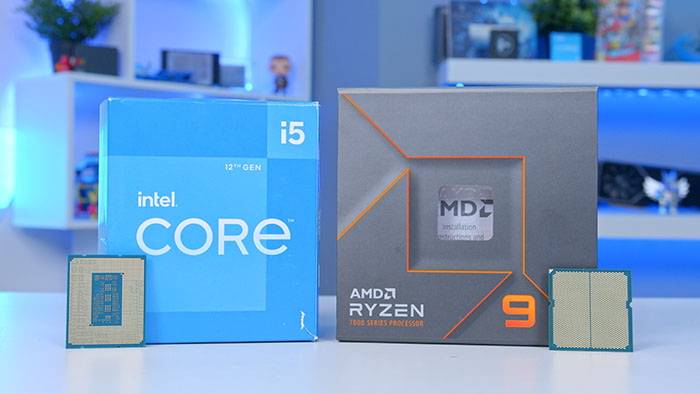 Why You Can Trust Us
Before delving into our recommendations, we wanted to briefly discuss why you can trust all of the products that we've picked out. Our team of PC enthusiasts work extremely hard to ensure all products we get into our offices are tested thoroughly for gaming, and workstation use. They spend hours with each component evaluating whether the value that each part offers versus other options on the market. For those curious about our editorial team, head over to the About Us section where you'll find more detail on our editorial promise too.
How We Tested the Best Liquid CPU Coolers Under $200
In order to test and evaluate best liquid coolers, there are a number of factors that we take into account, these are:
Performance
Compatibility
Aesthetic
Value for Money
Conclusion
Best Liquid CPU Cooler for under $200: Corsair H100i Elite Capellix
Corsair's offering, the H100i Elite Capellix is a standout option on the market right now. For under $200, the consumer gets a CPU cooler with very strong performance, incredible customisation and a cooler that offers a great quality of life. Strong RGB software and fans designed to minimalize noise output make for premium-feeling offerings at a not-so-premium price point. Corsairs H100i is a CPU cooler more than worthy of its inclusion in a system and is a great option consider to consider.
Read our full Corsair coverage, or Buy the Corsair H100i Elite Capellix on Amazon
Frequently Asked Questions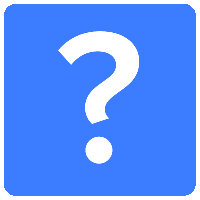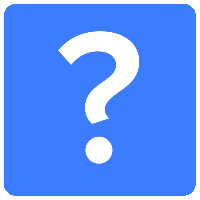 Should I Worry About Case Clearance?
Whenever you're picking up a component, you should always consider case clearance. If your case isn't big enough you'll run into installation problems very quickly, so make sure to check your cooler is supported on the manufacturer's website.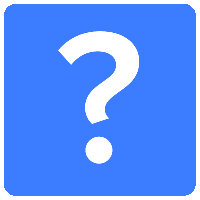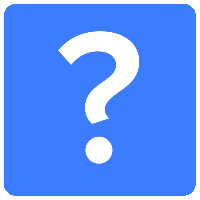 What Kind of Cooler Do I Need for Overclocking?
As a general rule of thumb, we would recommend looking at 360mm options, as these coolers are the most efficient and strongest options. However, there are solid 240mm coolers that will provide ample cooling for overclocking too.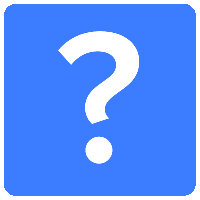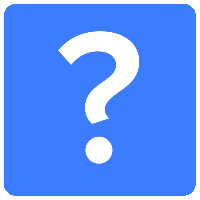 Are Liquid Coolers Better than Air Coolers?
Generally yes, as they're able to dissipate heat much quicker. However, there are some air coolers that can beat out liquid options too. The biggest caveat to liquid coolers is that they are often more expensive due to the performance bonus.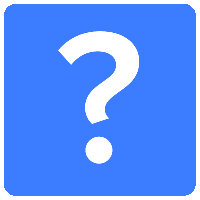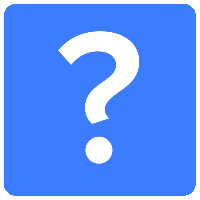 Is RGB Important?
Not at all! RGB is entirely preferential and will not affect your build in any way other than the look. However, I'd argue that if you're paying close to $200 for a cooler, you deserve some RGB!