Introduction
When building a PC for the first time, you might be asking yourself just how much storage you need. It can be difficult settling on a particular storage medium, because the market has a plethora of options to offer. Today we're making a case for SATA SSDs, and we'll be rounding up the best SSDs to buy in 2022 based on their performance and price tags.
Suggested Article: What is an SSD & Do You Need One For Gaming?
Our Choices At A Glance
Keep reading for a more in-depth coverage of each SSD in this roundup!
SATA vs PCI Express
When it comes to SATA vs PCI-E SSDs, the argument leans pretty favourably towards PCI-E. M.2 SSDs, which leverage a small PCI-E slot on the motherboard for installation, provide much higher performance levels and a more streamlined installation. The only major caveat is the price, something you will find on any high-end PC component. This opens the door for other options, especially to the budget gamer, or those looking at high capacity drives.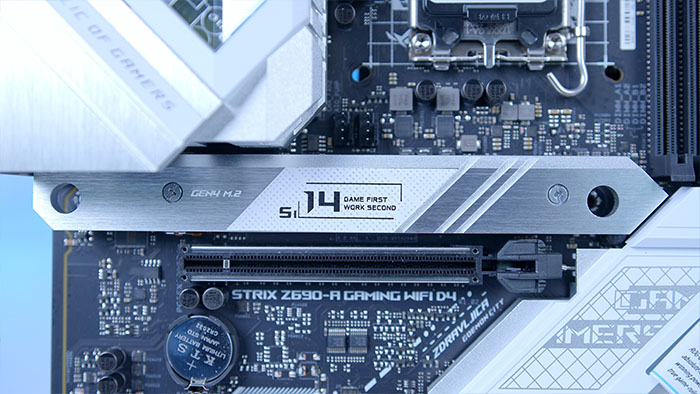 The only PCI-E SSD alternative at present is SATA SSDs, and that's where todays roundup comes into play! While capped out at around 600MB/s on read and write speeds, due to the performance ceiling of the SATA standard, this type of SSD can be a great way to find fast speeds and large capacities on the cheap. With the average hard drive topping out at around 120MB/s, these drives still provide upto a five-fold performance increase, making a big difference in day to day and gaming use. For gamers lacking lots of M.2 slots, or the PCI-E bandwidth required to run them, SATA drives can be a great choice.
In general day-to-day use, a SATA SSD performs exceptionally well in most applications. If you're playing games a SATA SSD will be more than enough for great load times and minimal issues. The only instance whereby Gen 3 or Gen 4 M.2 SSDs really come in to play is when gaming with top-end hardware, or when conducting tasks like video editing or rendering.
[adrotate banner="7″]
SATA SSD Manufacturers
SATA SSDs have been extremely popular in the PC gaming market for a long time. For this reason, there is a plethora of options available to consumers from a varying amount of manufacturers. We've noted the most popular ones in the SSD space below:
---
Top 3 SATA SSD Picks
We've taken three of the SSDs from our roundup, and given them a GeekaWhat award based on their pricing, and performance. Check out the top 3 picks listed below!
Best Budget SSD: Kingston A400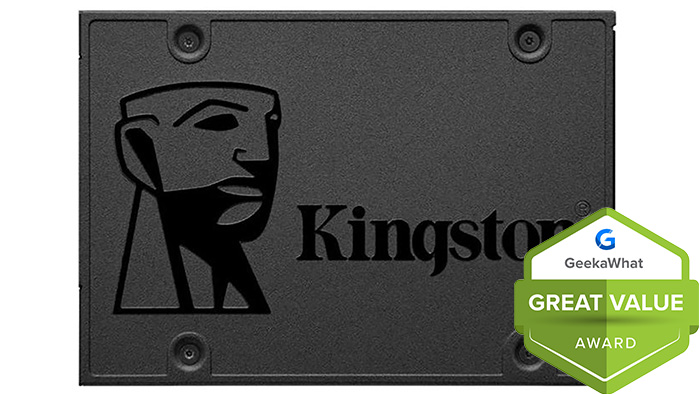 Pros
Cons
✅ Extremely cheap SSD.
✅ Will offer much better performance than a HDD.
✅ Perfect as an OS drive, or for gaming.
❌ Quite low capacity.
❌ Needs to be mounted.
❌ Not the fastest read or write speeds.
Check the price on:
---
Best Performing SSD: Seagate FireCuda 120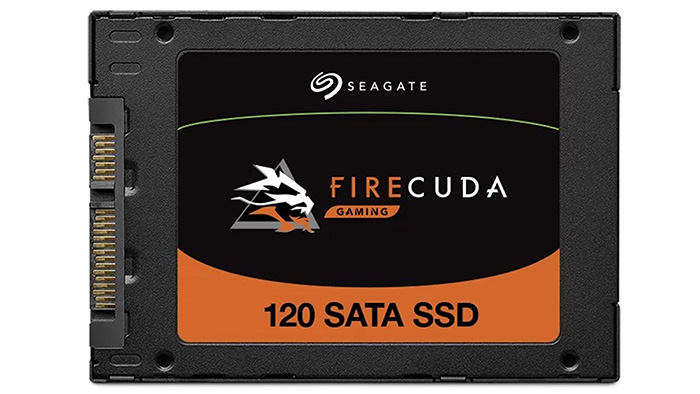 Pros
Cons
✅ The best performing SATA SSD you can buy.
✅ Good capacity overall.
✅ Perfect in most applications.
❌ Very expensive.
❌ Price per GB isn't great.
❌ Many M.2 drives are actually cheaper.
Check the price on:
---
Best Price Per GB SSD: Crucial BX500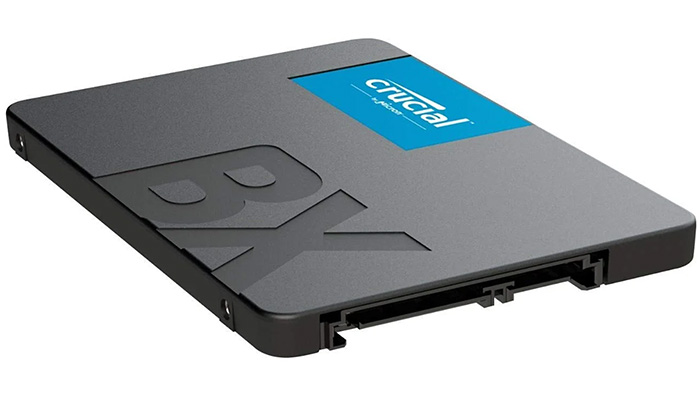 Pros
Cons
✅ Very cheap for a 2TB drive.
✅ Can act as mass storage and an OS drive.
✅ Very high read and write speeds.
❌ Large HDD is cheaper.
❌ Installation can be a pain.
Check the price on:
---
[adrotate banner="7″]
Our Recommendations
1. Kingston A400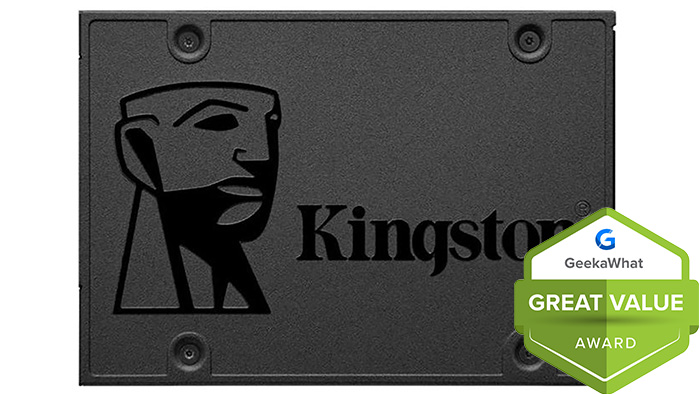 First off, we've picked Kingston's A400 SSD as one of the best budget options you can buy. With a 240GB capacity, this drive is perfect to be used as an OS drive, and you can store some smaller games and applications here too. We were especially surprised with the performance levels, with the read reaching 500MB/s and the write speeds hitting 350MB/s. That's round 3-4 times quicker than a standard 7200RPM hard drive.
Specs List:
Read Speed: 500MB/s
Write Speed: 350MB/s
Capacity: 240GB
TBW: 600TB
Life Expectancy: 1 million hours MTBF
Buy the Kingston A400 on:
---
2. Samsung 870 EVO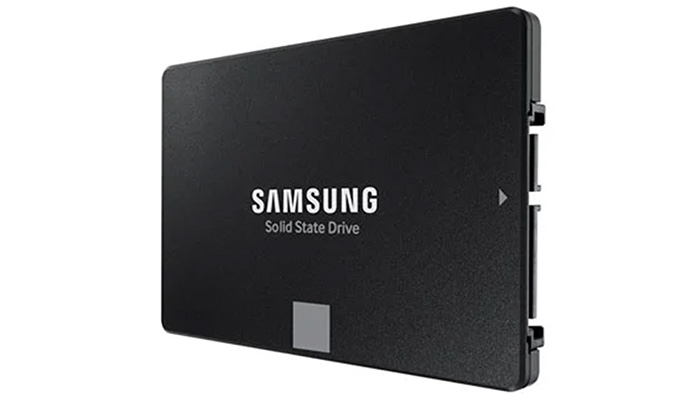 The Samsung 870 EVO is a high performing drive with a 500GB capacity. This is one of the cheaper 500GB drives boasting such high read and write speeds. This drive will be perfect as mass storage for your bigger games like GTA v, or Battlefield 2042. Alternatively, you could also use this drive to install your OS onto, and then put on some smaller games and applications.
Specs List:
Read Speed: 560MB/s
Write Speed: 530MB/s
Capacity: 500GB
TBW: 300TB
Life Expectancy: 1.5 million hours MTBF
Buy the Samsung 870 EVO on:
---
3. SanDisk SSD Plus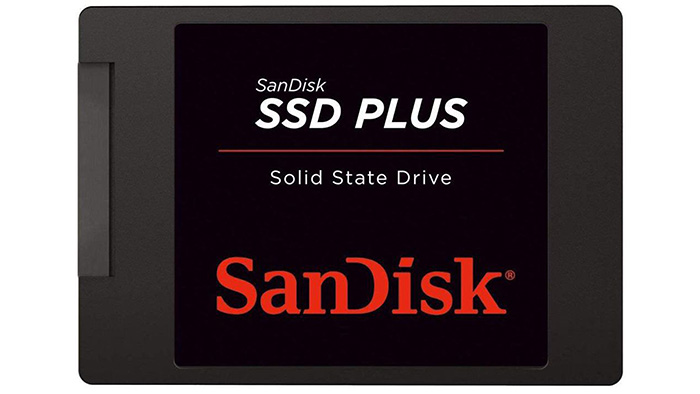 This SanDisk is a great 1TB drive offering very reasonable performance at a higher capacity. The SSD Plus is one of the cheapest 1TB drives available on the market. In terms of usage, this drive would be great as mass storage. Storing games, applications, movies and anything else would be ideal based on the higher storage size.
Specs List:
Read Speed: 535MB/s
Write Speed: 350MB/s
Capacity: 1TB
TBW: N/A
Life Expectancy: N/A
Buy the SanDisk SSD Plus on:
---
[adrotate banner="7″]
4. Crucial BX500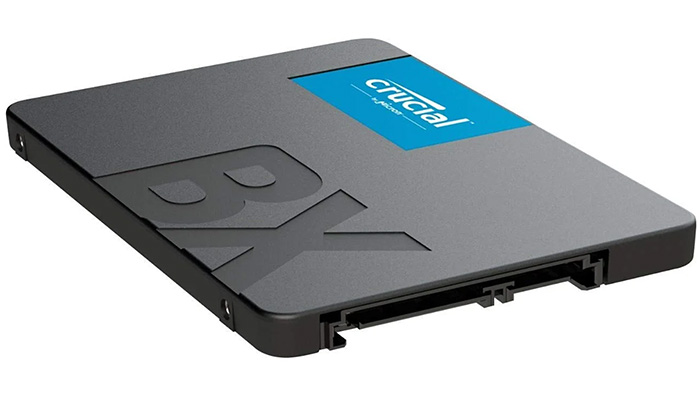 The Crucial BX500 SSD was the drive that we picked out to be the best price per gigabyte. With a 2TB capacity, you're paying a very reasonable price for fast storage, and plenty of it I'll add. SSDs start to become much more expensive in higher capacities, but this particular drive keeps the cost well under the $200 mark. This drive will be perfect for mass storage based on its larger capacity and will do well as a primary drive for your PC.
Specs List:
Read Speed: 540MB/s
Write Speed: 500MB/s
Capacity: 2TB
TBW: 720TB
Life Expectancy: 1.5 million hours MTTF
Buy the Crucial BX500 on:
---
5. WD Blue SSD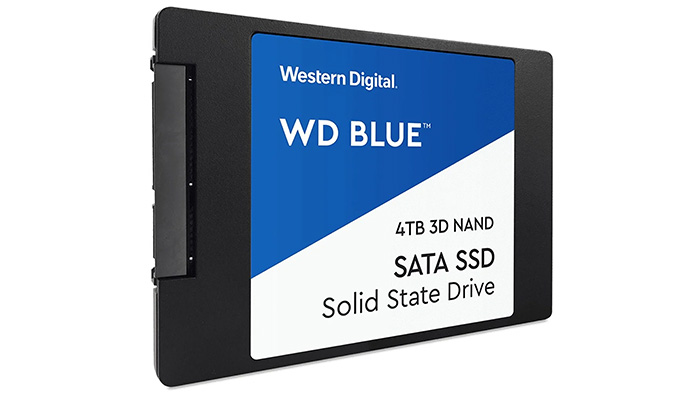 Western Digital's WD Blue SSD is one of the highest capacity drives you'll be able to pick up without massively breaking the bank. Although this drive is priced higher than most other options, being able to have 4TB of speedy storage on one drive is a luxury, hence the higher expense. You'll have plenty of space to store whatever you want on this drive, with the added bonus of great read and write speeds to follow.
Specs List:
Read Speed: 560MB/s
Write Speed: 530MB/s
Capacity: 4TB
TBW: 600TB
Life Expenctancy: 1.75 million hours MTTF
Buy the WD Blue 4TB SSD on:
---
6. Seagate FireCuda 120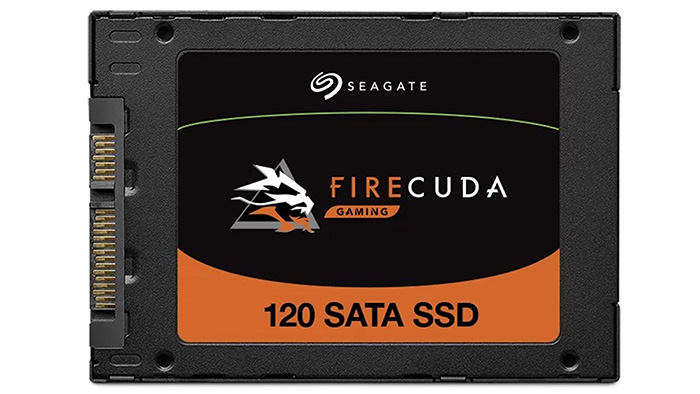 The final drive of the day is the top performing drive on the SATA III interface. This Seagate FireCuda 120 is the best drive to pick up if you plan on moving loads of files around based on its impressive 560MB/s read and 540MB/s write speeds. This drive is on the slightly smaller side being 500GB, which means you'll likely want to use it for your OS, and perhaps some of your more frequently played games.
Specs List:
Read Speed: 560MB/s
Write Speed: 540MB/s
Capacity: 500GB
TBW: 700TB
Life Expectancy: 1.8 million hours MTBF
Buy the Seagate FireCuda 120 on:
---
[adrotate banner="7″]