Introduction
Storage is a necessary part of any PC build, as this component will hold all of your games, operating system, and any extra programs or applications that you might need for your system. There are three generations of SSDs on the market right now, with each newer option providing consumers with better speeds, but normally with the caveat of pricing. For this reason, finding the best SSD to buy in 2023 can be a complicated and rather arduous decision.
There are a multitude of different factors to consider including budgeting, game sizes, motherboard generation and more. However, we've broken all of this down with a roundup of the best SSDs to buy. Each drive has been put through a rigorous amount of testing to confirm that each drive successfully offers its rated speeds. We'll be assessing the value-proposition of each drive to determine which is the best option on the market.
Best SSD to Buy in 2023: Crucial P5 Plus
In our testing, we've found that the Crucial P5 Plus is the best SSD to buy in 2023. While all of the other SSDs that we've taken a look in this roundup do offer decent value, the Crucial P5 Plus provides the strongest value-proposition out of all of them. The reason we've determined this, is primarily down to its price. The P5 Plus is not the highest performance drive on the market, but for your average consumer this isn't necessary. This drive strikes a great balance between performance and pricing, making it the best SSD to buy in 2023.
Suggested Article: HYTE Y70 Touch Review – The Best PC Case for Enthusiasts?
All SSDs in Our Testing Roundup
The Best SSDs
1. Lexar NM620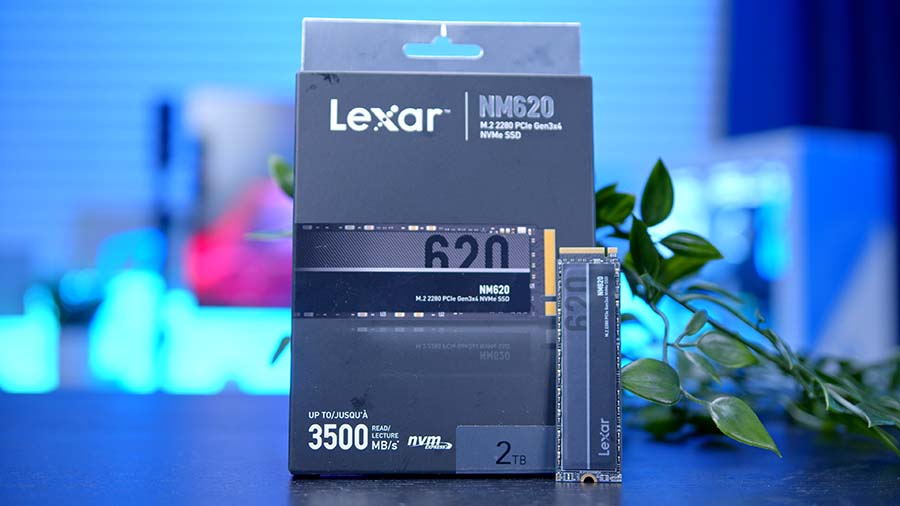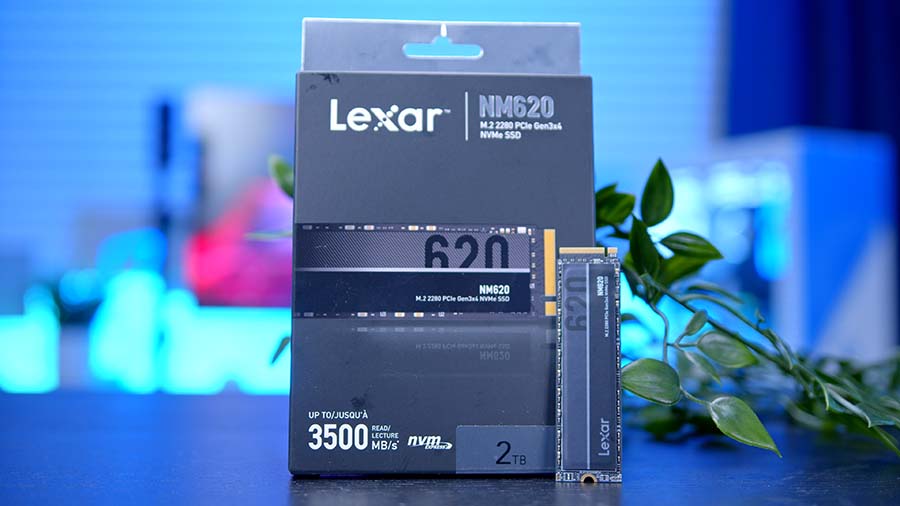 Lexar's NM620 is a Gen3 NVMe SSD ideal for those building a budget system. Admittedly, Gen3 and Gen4 drives are pretty cheap at the moment, but the NM620 takes this to a whole other level, and is one of the best priced Gen3 SSDs on the market. Coming in with 3500MB/s and 3000MB/s on the reads and writes, this SSD will be perfect for modern gaming, and should optimise those loads speeds and boot times at critical moments.
We wouldn't urge consumers to necessarily pick up this SSD for workstation systems. However, the solid performance from this drive will be suitable for those that aren't moving around massive files, or need quick transfer speeds. Overall, the NM620 is a solid option for gamers looking to secure an SSD on a budget.
Original Review by Jay Harris: Lexar NM790 Review & Benchmarks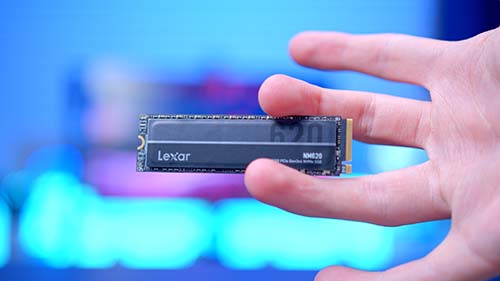 Buy the Lexar NM790 on:
---
2. Samsung 980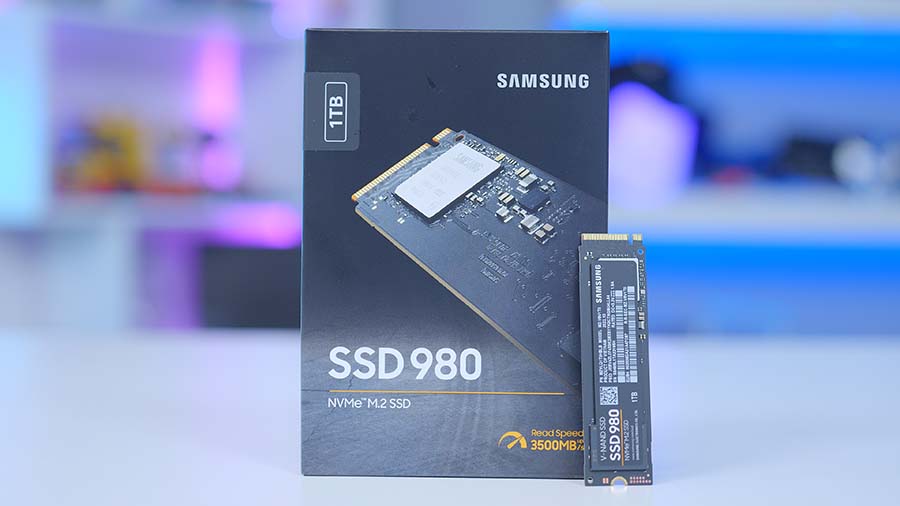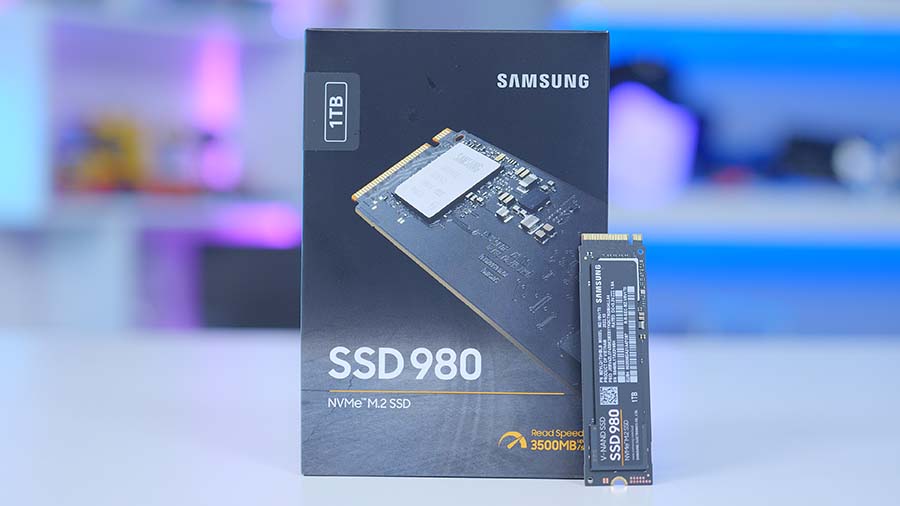 Samsung's 980 has been a mainstay in the GeekaWhat office in many a budget PC build. The 980 is an excellent Gen3 NVMe SSD sporting a similar set of specs to the aforementioned Lexar NM620. While this drive is slightly more expensive than some other Gen3 options, the extra cost comes in the form consistency in relation to the read and write speeds. Consumers can expect the performance of this drive to easily sit at 3500MB/s and 3000MB/s on the reads and writes without issues.
Much like the Lexar NM620, this drive is primarily geared towards those building more of a budget-oriented system based on the speed and pricing. Gaming with the Samsung 980 will be an absolute breeze, and some light workstation tasks shouldn't prove too difficult either.
It is also worth mentioning that if this drive for some reason reaches its end quickly, you've also got a five year warranty too, so you can easily get this drive replaced or refunded.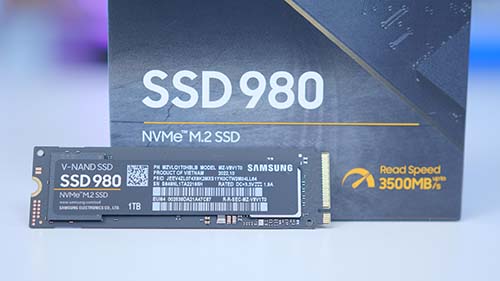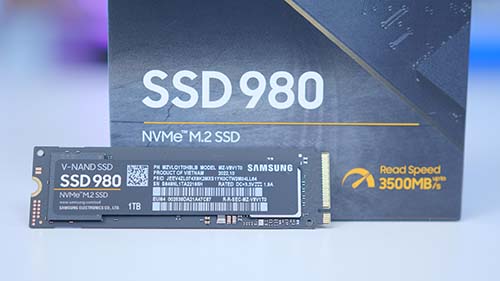 Buy the Samsung 980 on:
---
3. Corsair MP600 GS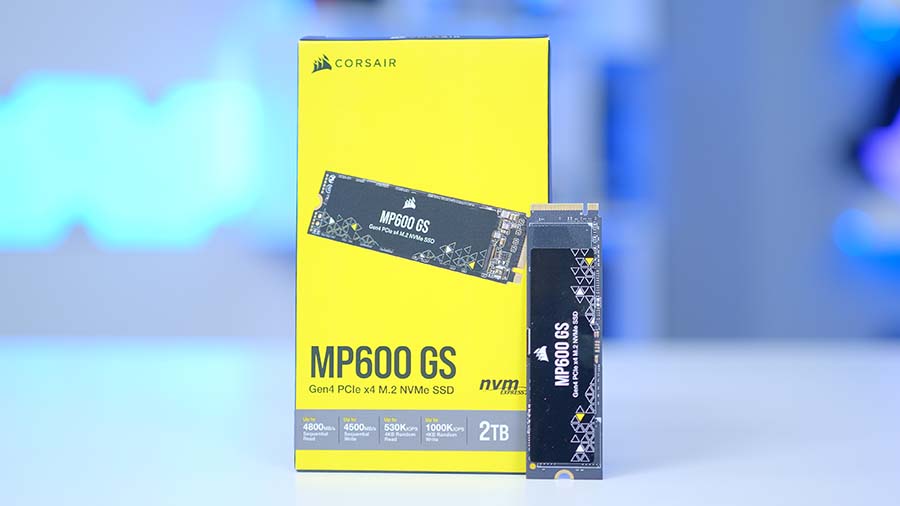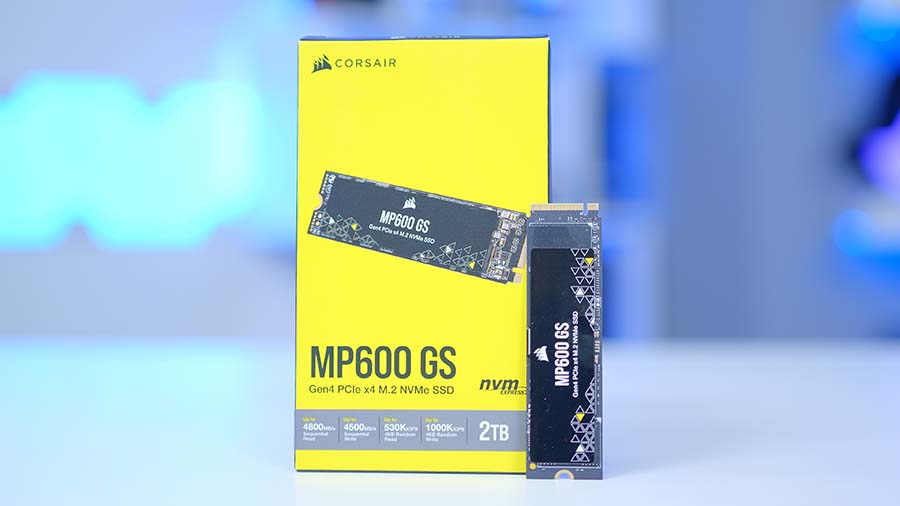 Stepping things up a notch with the MP600 GS from Corsair, this Gen4 drive offers consumers a way to leverage PCI-E 4.0 at a cheaper price point. While most SSDs are considerably cheaper versus prices one or two years ago, some Gen4 drives are still pricey. So the MP600 GS provides the somewhat faster Gen4 speeds but at a price that will be relatively affordable for most consumers.
Specs wise, the MP600 GS offers consumers 4800MB/s and 4500MB/s on the reads and writes which is very solid. This is a pretty big step up from the Samsung 980 and Lexar NM620, and will definitely improve performance in certain areas.
Admittedly gaming performance won't differ much when compared to a Gen3 option, but the MP600 GS has better legs in workstation applications. The higher speeds here will be ideal for consumers needing to shift big files. It is worth briefly noting that while this is a Gen4 option, the MP600 GS is not compatible with the PS5, because it doesn't have a heatsink. So while the price is better with this drive, especially at higher capacities, you don't get the benefit of being able to install the drive into a PS5.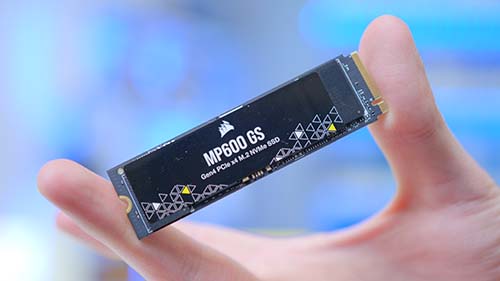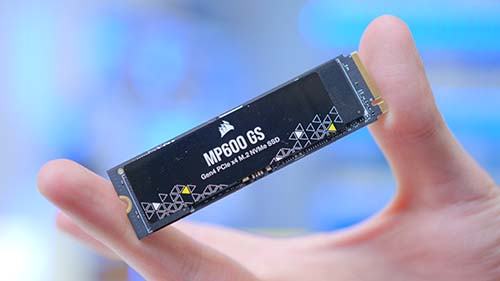 Buy the Corsair MP600 GS on:
---
4. Crucial P5 Plus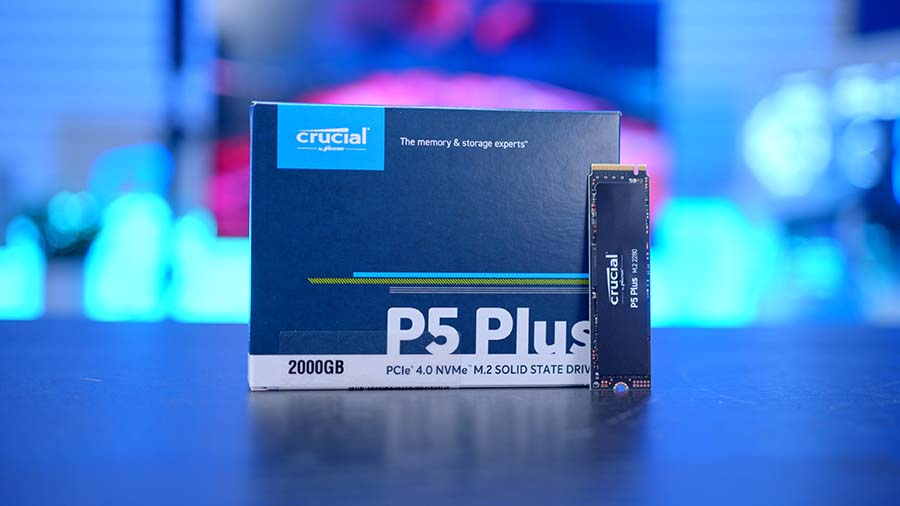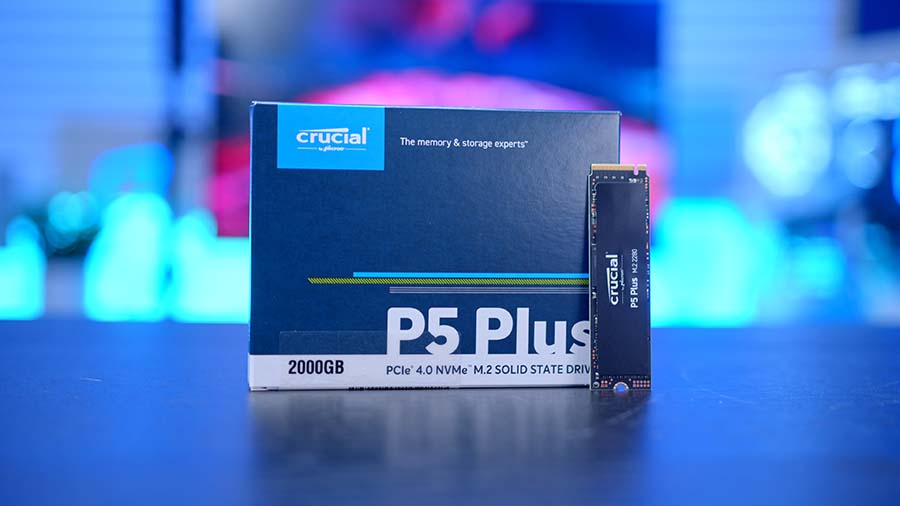 Crucial's P5 Plus is our overall recommended drive due to its excellent value-proposition versus the rest of the market. The P5 Plus is perfect for those looking to pick up a high capacity Gen4 option. We've seen this drive drop very close to the $100 mark from certain vendors, making it one of the cheapest 2TB PCI-E 4.0 SSDs on the market. There's also no caveats to the speeds either, with the P5 Plus 2TB model sporting a read and write speed of 6600MB/s and 5000MB/s respectively.
So not only is the P5 Plus perfect for those that need plenty of storage space for bigger games, but it is also an ideal option for workstation systems too. Based on the fact that the P5 Plus has a considerably higher read and write speed versus all of the previous drives we've looked at, it should be able to handle big file transfers at rapid speeds.
The P5 Plus is a solid multifaceted option that is definitely worth considering at its considerably low price point, especially if you're looking for a high capacity option.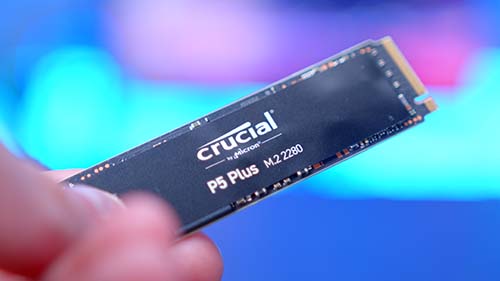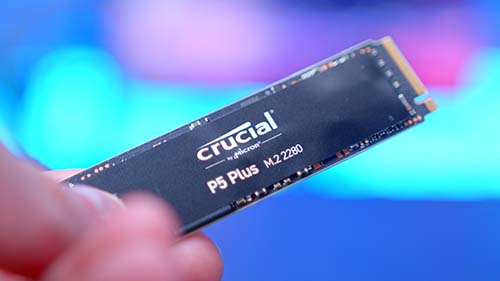 Buy the Crucial P5 Plus on:
---
5. WD_Black SN850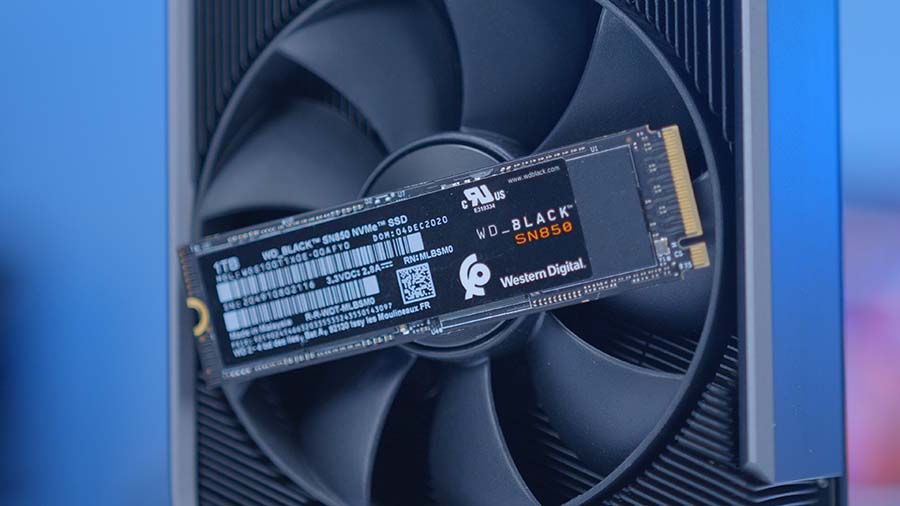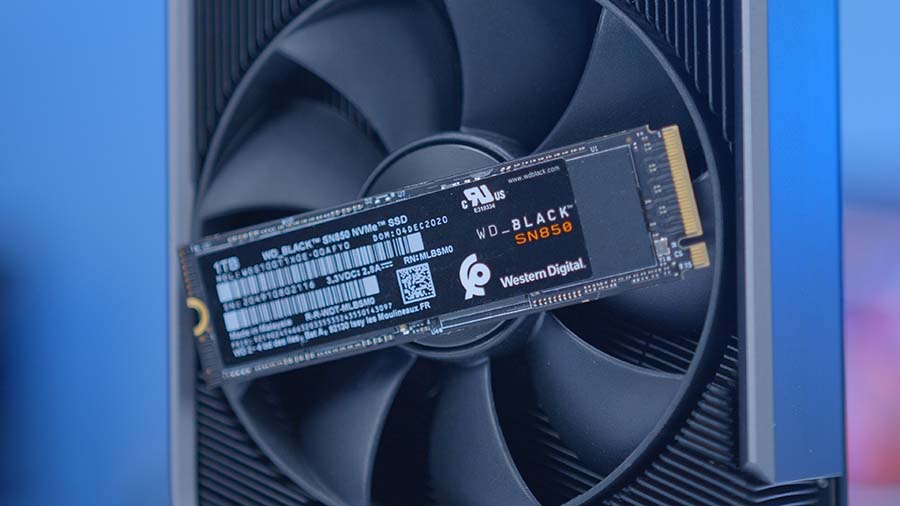 Moving on up again, the SN850 from Western Digital further improves on the performance that's available with Gen4 SSDs. While the Crucial P5 Plus is more well-rounded when it comes to read and write speeds, the SN850, pushes this further by bumping up the read speeds up to 7GB/s. This is about the maximum theoretical bandwidth that PCI-E 4.0 can offer, so we're seeing the SN850 make use of this fully.
Admittedly the write speeds aren't as capable with the SN850. This will hinder writing to a device, and will ultimately affect the overall transfer speeds when moving things to and from drives. But it is worth noting that the SN850 is one of the few drives capable of providing consumers with a storage upgrade for their PS5.
You will have to pick up a heatsink model, but the price doesn't increase significantly versus the heatsink model, so it is still relatively affordable overall.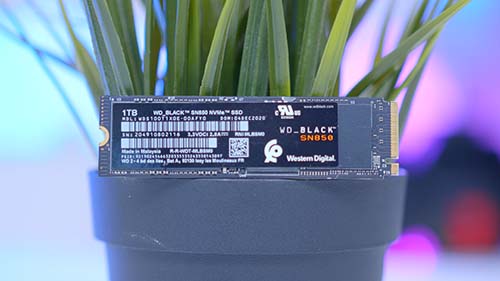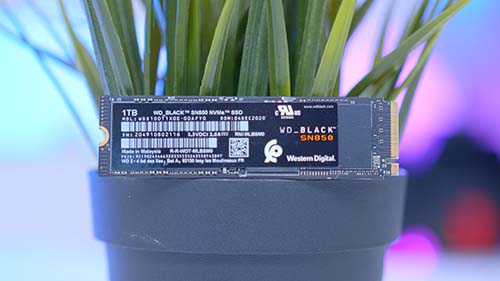 Buy the WD_Black SN850 on:
---
6. Seagate Firecuda 530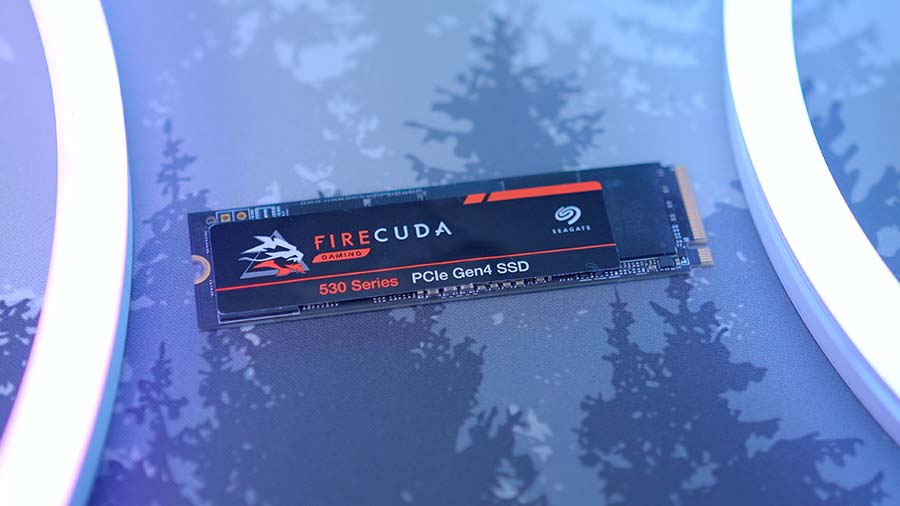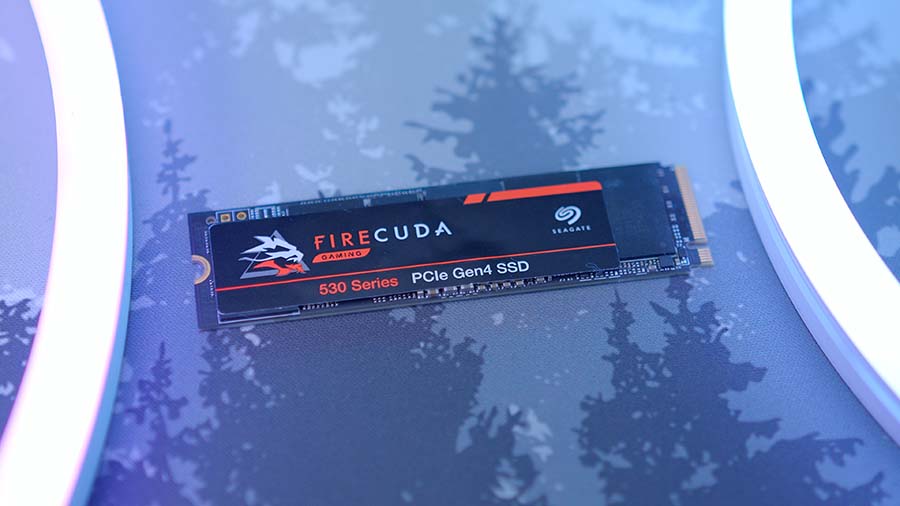 Seagate's Firecuda 530 is one of the best performing drives on the market with no competition coming remotely close. The Firecuda maxes out the theoretical bandwidth limits of PCI Express 4.0 by offering sequential read and write speeds of 7300MB/s and 6900MB/s respectively. There are very few drives, if any, that come close to the Firecuda 530 explicitly when it comes to performance.
Seagate blew every other manufacturer out of the water when it came to speeds, but the unfortunate caveat to picking up a drive of this calibre is the price tag. Because the Firecuda is a top performing multifaceted Gen4 SSD, it isn't particularly cheap.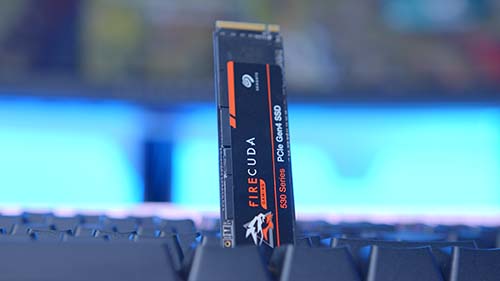 Buy the Seagate Firecuda 530 on:
---
7. Crucial T700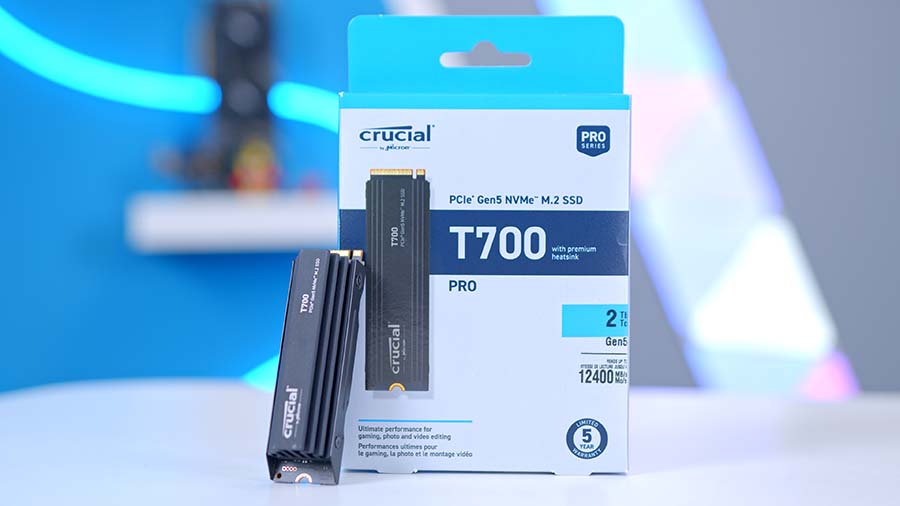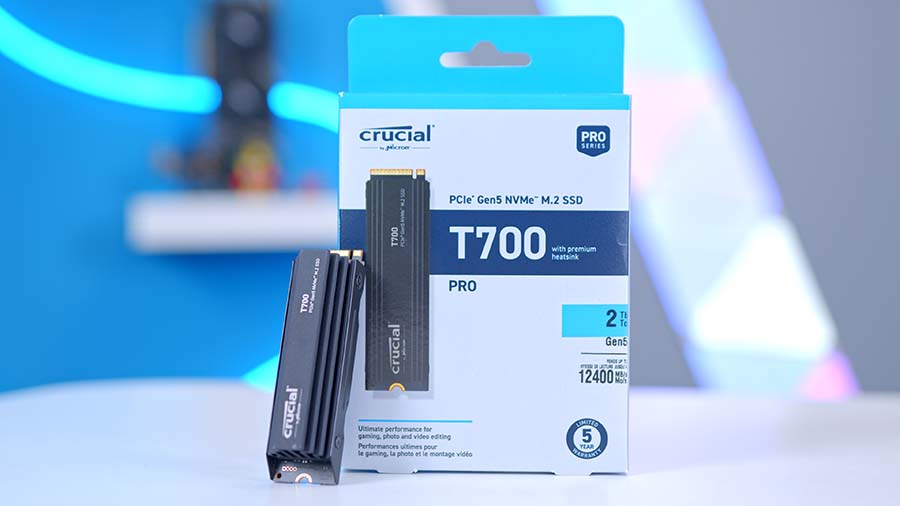 Crucial's T700 is one of the few Gen5 SSDs on the market that consumers can pick up right now. The T700 is also one of the most capable Gen5 SSDs, offering a read and write speed of 12400MB/s and 11800MB/s respectively. Gen5 SSDs are very new, so we haven't seen these new options reach their maximum speeds as of yet, but Crucial's T700 really puts pedal to the metal, and is one of the strongest drives on the market right now.
As you can expect, because the T700 is an extremely capable drive it is not cheap. Consumers can expect to be spending over $150 just to secure the 1TB version of this particular drive, so if you're on a budget, the T700 won't be for you. One of the other major caveats is that you'll need a Gen5 capable motherboard.
Most Ryzen 7000 motherboards will offer a Gen5 PCI-E M.2 slot, but Intel users may have to shell out a significant amount for a motherboard that offers a Gen5 slot, especially at the top-end side of the market. Overall this will significantly contribute to your build cost if you're dead set on picking up a Gen5 option.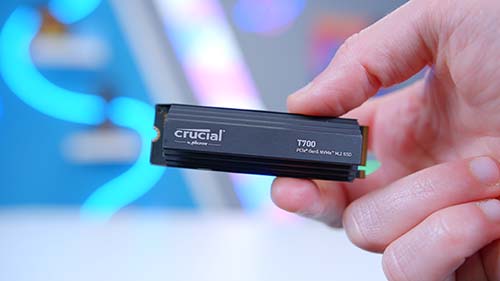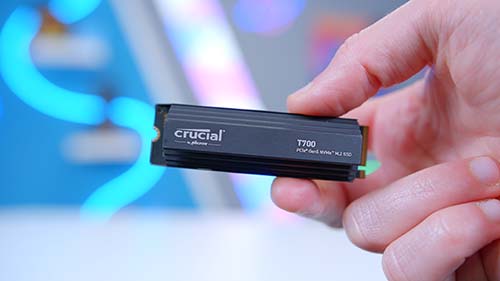 Buy the Crucial T700 on:
---
How We Tested the Best SSDs
For this extensive and thorough breakdown, we've tested all of the SSDs that we have in the GeekaWhat office, comparing a number of different aspects and factors of each SSD. During this testing process, we categorised each SDD based on their speeds, pricing, and PCI Express generation. And after shortlisting each winner within its given category, we then compare all of SSDs again and given them a 'best award' based on their respective features and design aspects. These main factors that we consider are:
Read and Writes Speeds
Thermal Capability
PCI Express Generation
Pricing
Price Per Gigabyte, Speed vs Capacity
When picking out an SSD there's a few factors that we assess beforehand to ascertain the value. The best way to do this is to look at the price per gigabyte, but also to check the speeds. For example if your drive has a pretty solid price per gigabyte value, but has a very low speed, this is almost the caveat that you're paying for based on the lower price point. This isn't always the case, and drives like the Crucial P5 Plus offer a very strong value-proposition that strikes a nice balance of price versus performance.
Below we've created a table that highlights the speed, capacity and price per gigabyte of the 1TB variants (where available) of the above drives that we've tested in this roundup. This gives you an idea of how much you're paying per gigabyte, and whether the read and write speed is a caveat of the price. The reason why we've picked 1TB drives, is because this is the bare minimum you'll need for a solid PC build.
SSD Name
SSD Speed
Price Per GB ($/GB)
Lexar NM620
Reads: 3500MB/s
Writes: 3000MB/s
0.054
Samsung 980
Reads: 3500MB/s
Writes: 3000MB/s
0.069
Corsair MP600 GS
Reads: 4800MB/s
Writes: 4500MB/s
0.054
Crucial P5 Plus
Reads: 6600MB/s
Writes: 5000MB/s
0.053
WD_Black SN850
Reads: 7000MB/s
Writes: 5100MB/s
0.063
Seagate Firecuda 530
Reads: 7300MB/s
Writes: 6900MB/s
0.095
Crucial T700
Reads: 12400MB/s
Writes: 11800MB/s
0.16
As you can see from the table above, the Gen3 and Gen4 options (bar the Firecuda 530) sit at pretty similar price points overall, so the speed doesn't seem to matter here. But as we move up the ladder, you're paying a significantly higher price point for the speed versus the capacity. And while speed is important, for gaming, you're really not going to see a difference if we compare a drive that has nearly 4GB/s on the reads and writes, versus one that offers 5GB/s speeds instead.
So for consumers confused on what factors to consider, if you're not building a workstation system, you should base your storage budget on how much space you need for all of your various games and applications. But if you do need storage with a little bit more oomph, you'll need to consider that the speeds really do affect the cost here, and your build cost will rack up significantly.