Introduction
Since the release of PCIe 4.0 for SSDs, we've seen the market release plenty of different drives. With read and write speeds hugely improved compared to PCIe 3.0 and SATA connection drives. Last year Seagate announced the FireCuda 530, a drive that supports both PC builds and Sony's Playstation 5 expansion slot. Seagate proclaims that these new drives have a 2x performance increase over PCIe Gen3 NVMe drives, something we decided to put to the test.
Buy the Seagate FireCuda 530 on:
Suggested Article: The Best SSDs to Buy 2022
Design
The FireCuda 530 comes in 3 different models, all within the 2280-D2 form factor that you find with most M.2 drives. The major difference between them in terms of look, is the implementation of a heatsink. Both models offer the same advertised read and write speeds (7300MB/s read, and 6900MB/s write). But the second iteration provides a custom heatsink (developed by EKWB) to offer minimal thermal throttling and maximise performance.
FireCuda 530 (Non-Heatsink)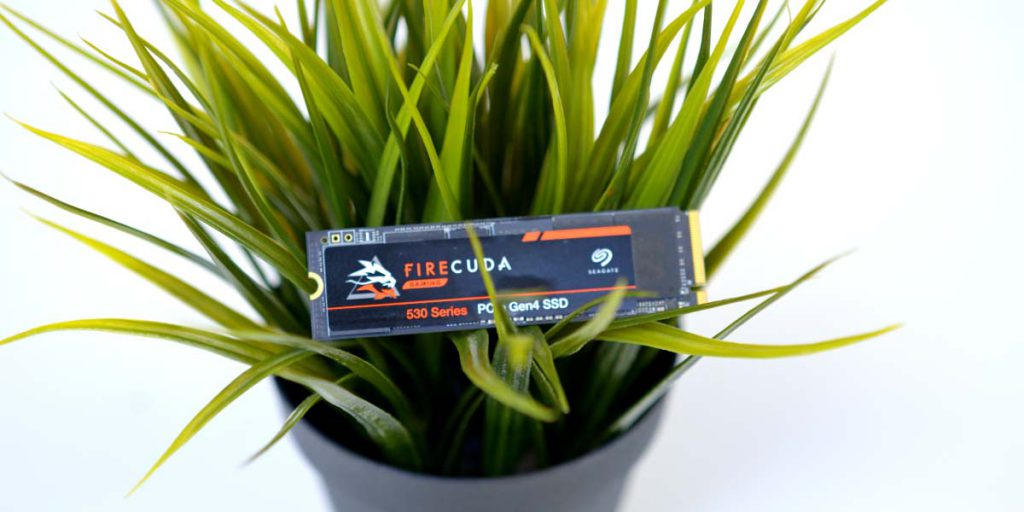 Although the cooling solution isn't the same as the heatsink model, it still packs a punch performance wise. Equipped with the Seagate validated E18 controller and the latest 3D TLC NAND the 530 is built for speed and durability.
The 2TB and 4TB models offer the highest read and write speeds which is plenty for both work and gaming related needs. Although the 1TB model slightly differs in its writing capability, this again should be an excellent addition to most builds.
FireCuda 530 (Heatsink)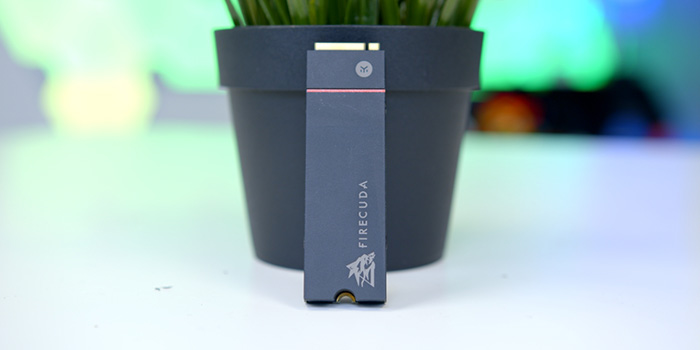 The heatsink itself has a very sleek look, with the low profile design allowing for installation in smaller spaces. The anodized gunmetal finish offers cooling properties and will work with a combination of different colour schemes.
Alternatively, this model also can be used to expand storage for your PS5. The Playstation 5 is only 825GB, so having a drive like the 530 will provide you with options, but also the speeds and cooling needed for the console.
Although the 1TB model slightly differs in its writing capability (with a speed of 6000MB/s), this again should be an excellent addition to most builds.
Seagate says that this drive can be written with up to 5100TB of data in its lifespan. This means you could wipe the entire drive and fill it up to capacity numerous times before data loss. It is unlikely that you would meet this capacity over normal usage, but for caching of temporary data, this is useful. In terms of using this drive in a specialised workplace capacity, you may want to check the storage load of your particular application, but for a consumer market the TBW is perfectly fine. Notably, compared to some of the alternatives to the FireCuda 530, it has one of the highest endurance in terms of TBW currently available on the market.
Performance
In terms of performance, to test the FireCuda 530 we used Crystal DiskMark Test to assess the read and write figures. Our results knocked on the door of the advertised figures, with the read falling behind by around 600MB/s.
The write speeds are relatively close to the figures stated by Seagate with our test getting 6869.37MB/s, just a hair from 6900MB/s. While we hoped read figures would be a tad closer to the the 7300MB/s mark, the drive still sits above all of its Gen4 counterparts.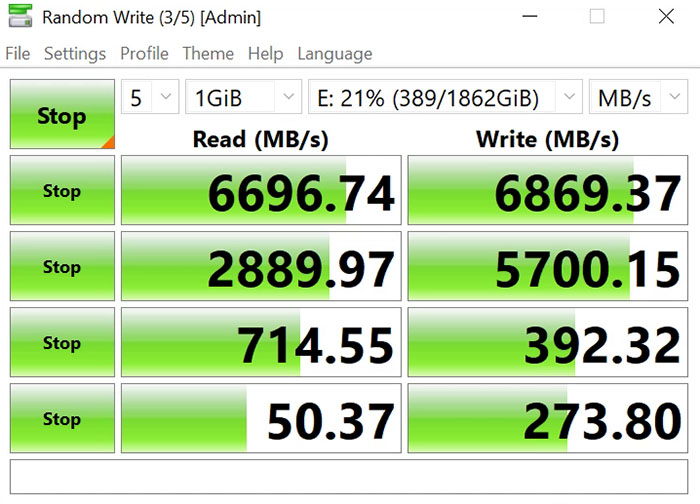 | | | | | |
| --- | --- | --- | --- | --- |
| | 500GB | 1TB | 2TB | 4TB |
| NAND Flash Memory | 3D TLC | 3D TLC | 3D TLC | 3D TLC |
| Form Factor | M.2 2280-D2 | M.2 2280-D2 | M.2 2280-D2 | M.2 2280-D2 |
| Sequential Read (Max, MB/s), 128KB | 7000 | 7300 | 7300 | 7300 |
| Sequential Write (Max, MB/s), 128KB | 3000 | 6000 | 6900 | 6900 |
| Total Bytes Written (TB) | 640 | 1275 | 2550 | 5100 |
| Mean Time Between Failures (MTBF, hours) | 1,800,000 | 1,800,000 | 1,800,000 | 1,800,000 |
| Rescue Data Recovery Services (years) | 3 | 3 | 3 | 3 |
| Warranty, Limited (years) | 5 | 5 | 5 | 5 |
FireCuda 530 Datasheet
Alternatives
Below we've listed some alternatives that offer similar performance to the FireCuda 530. These three options are drives that we think are worth considering compared to the aforementioned 530. They provide a good mix of performance and varying price points on the Gen4 standard. We've reviewed a wide range of the latest drives and you can find all of our SSD reviews on our website.
WD_Black SN850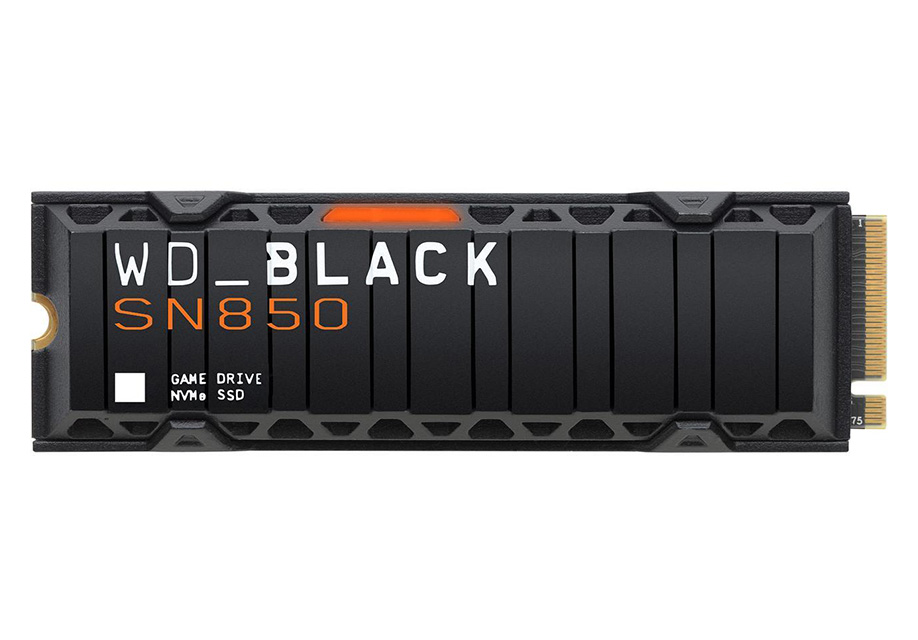 With similar capacities and speeds the SN850 is one of the big competitors that compares quite well against the FireCuda 530. It also provides PS5 compatability with the heatsink model.
Buy the SN850 on:
---
Sabrent Rocket Plus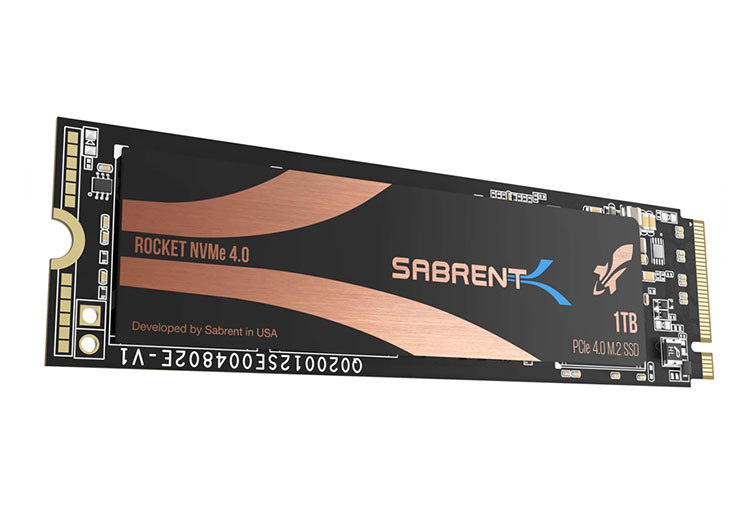 The Rocket Plus offers very similar read and write speeds compared to the 530, but overall at the cost of less TBW. It provides a strong alternative choice, with competitive pricing options.
Buy the Rocket Plus on:
---
Corsair MP600 CORE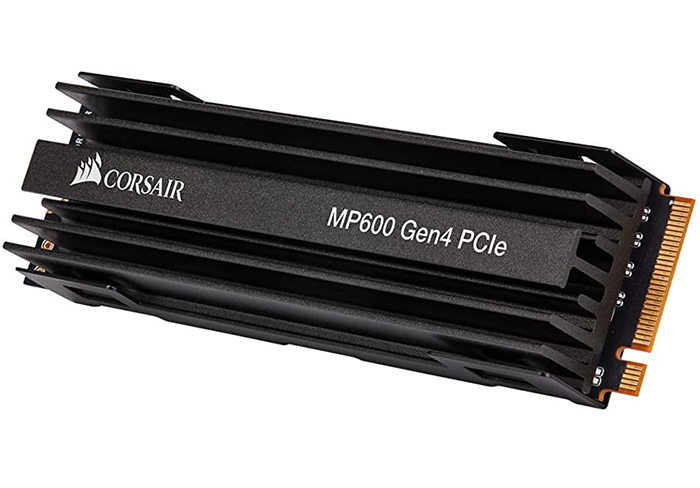 The MP600 CORE offers 3 different capacities and all versions come with a heatsink. However, compared to the other three, it is somewhat lacking in sequential read and write speeds.
Buy the MP600 Core on:
---
Conclusion
FireCuda 530 SSD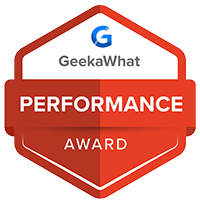 Product Name: Seagate FireCuda 530
Brand: Seagate
Features

Design

Performance

Value For Money
Summary
To conclude, the FireCuda 530 is a sleek looking, and powerful SSD with either iteration working in a variety of design ideas when it comes to builds. With the versatility of being able to put the heatsink model into a console, this is definitely a must have in terms of price to performance. Seagate have further solidified themselves as a high-end player in the flash storage space with the 530.
Pros
✅ Sleek and sophisticated design
✅ Versatility for PC and console setups
✅ High performance levels
✅ Excellent data recovery included
Cons
❌ Lower performance levels on the 1TB drive
❌ Expensive drive relative to other options
❌ Standard FireCuda 530 offers no cooling solution