Introduction
It may be a bitter pill to swallow, but game files appear to be getting bigger every year. As a result, SSDs and other storage solutions are reaching their maximum capacity with only a handful of games installed.
Gamers building a PC have two ways to combat this. Either constantly juggle games between storage solutions and live with the burden of having to re-install games all the time, or splash out on a larger SSD that can store a large chunk of your gaming catalogue in one convenient place.
To make sure your gaming PC has plenty of space for the backlog and other important files that offers strong gaming performance, a PCI-E Gen4 2TB SSD seems like the most comfortable option.
Suggested Article: Best PCI-E Gen4 SSDs to Buy in 2023
In this buyers guide, we'll be listing our favourite 2TB Gen4 SSDs to throw inside of a brand-new gaming PC. We've included a range of options in this roundup, all of which vary in performance and price points.
Best 2TB Gen4 SSD: Seagate Firecuda 530
After considering all of the options featured in this roundup, our top pick for a Gen4 SSD that provides 2TB of storage is the Seagate Firecuda 530. This SSD offers a lot of quality across the board, providing gamers with a mixture of high-end performance, large capacity, and prolonged lifespan. Whilst it does come with the caveat of a expensive price tag, our experiences suggest that this SSD is worth every penny.  
All the 2TB SSDs in Our Testing Roundup
1. Crucial P5 Plus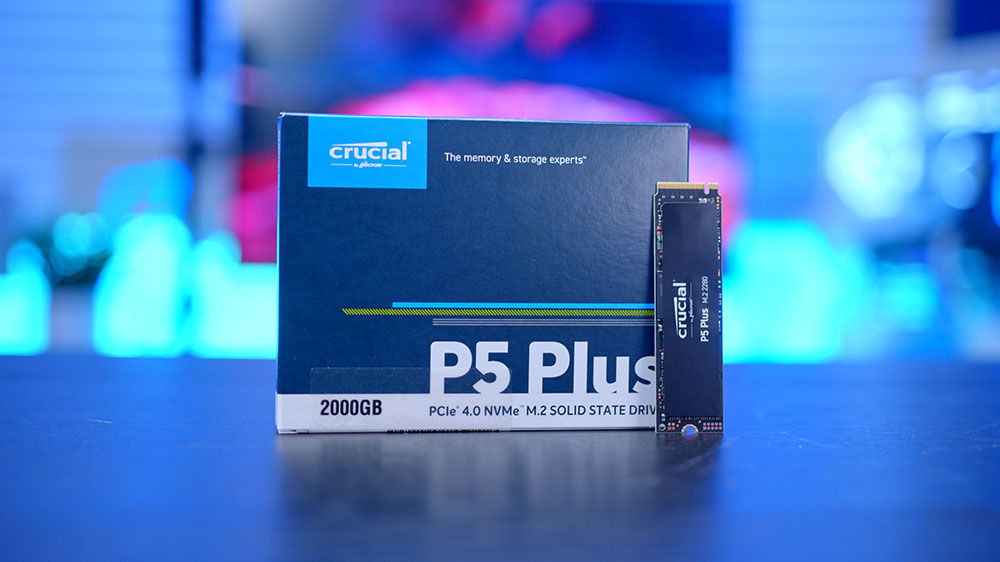 The Crucial P5 Plus is a budget-friendly way to hold more games without having to sacrifice too much in terms of performance. With read and write speeds beyond the capabilities of Gen3 alternatives, this SSD offers great value for budget consumers. As one of the cheapest Gen4 SSDs no matter what capacity you choose, the 2TB option is a great way to upgrade your system's capacity without breaking the bank.
On top of this, the P5 Plus is rather durable. With a Terrabytes Written (TBW) score of 1200TB, this storage should be able to withstand prolonged gaming sessions for a number of years without any major issues.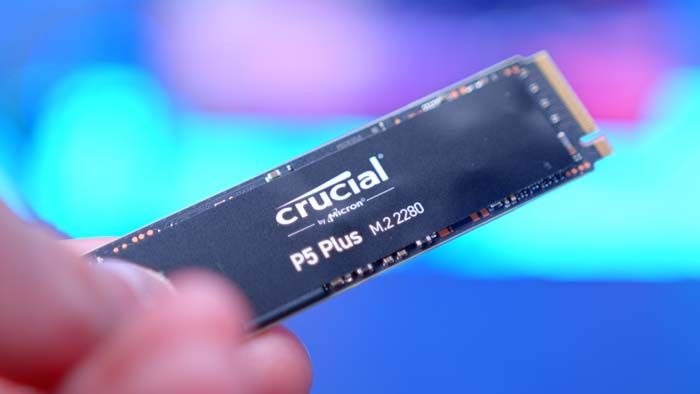 But in order to achieve this budget price point, this M.2 storage does opt to makes some performance sacrifices compared to the other Gen4 options we've tested. However, the P5 Plus maintains a respectable pace, allowing gamers to experience responsive load times in games and applications. On the other side of the coin, there are cheaper options available, including SSDs from crucial themselves, leaving the P5 Plus in a strange limbo between the cheaper and premium offerings.
Where to Buy
Buy the Crucial P5 Plus on:
2. Corsair MP600 GS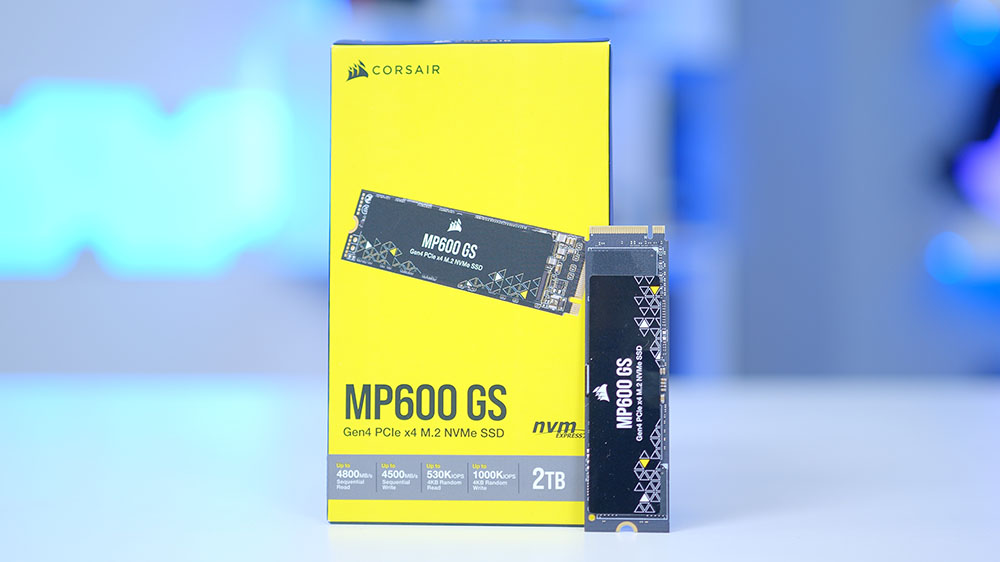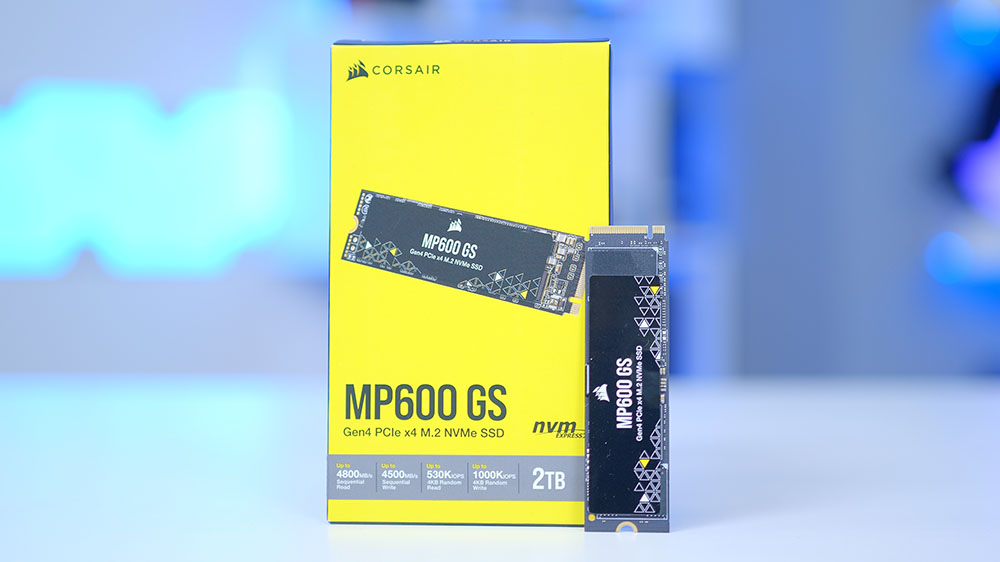 Another 2TB option that is available at an competitive price point is Corsair's MP600 GS. In a similar fashion to the previous entry, this storage option puts value ahead of anything else, resulting in a minimalist design that does the fundamentals well. Though the MP600 GS is targeted towards laptops and notebooks, the specs on offer will also act as an affordable upgrade for budget desktop builders.
Containing read and write speeds of 4.8 GB/s and 4.5GB/s respectively, this SSD offers a significant boost from the previous generation, resulting in less time waiting for a game or application to load. Additionally, as the 5-year warranty suggests, the MP600 GS is built with longevity in mind. Whilst many will want to upgrade their performance over time, this SSD will remain useful as a secondary option in your next system.
Due to the focus on lowering costs, this drive suffers a similar hindrance to performance as our previous entry. Although, the MP600 GS will be able to run the latest titles with little fuss.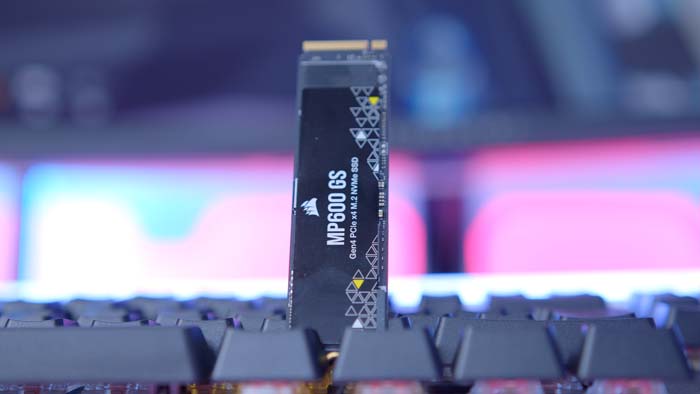 And while most M.2 drives adopt a minimal design due to them normally being covered by a heatsink on the motherboard, the exposed nature of storage like this one raise concerns with thermal regulation and protection. This SSD is by no means the only culprit, but it is worth flagging for those picking up a motherboard without a designated M.2 heatsink.
Where to Buy
Buy the Corsair MP600 GS on:
3. Samsung 990 Pro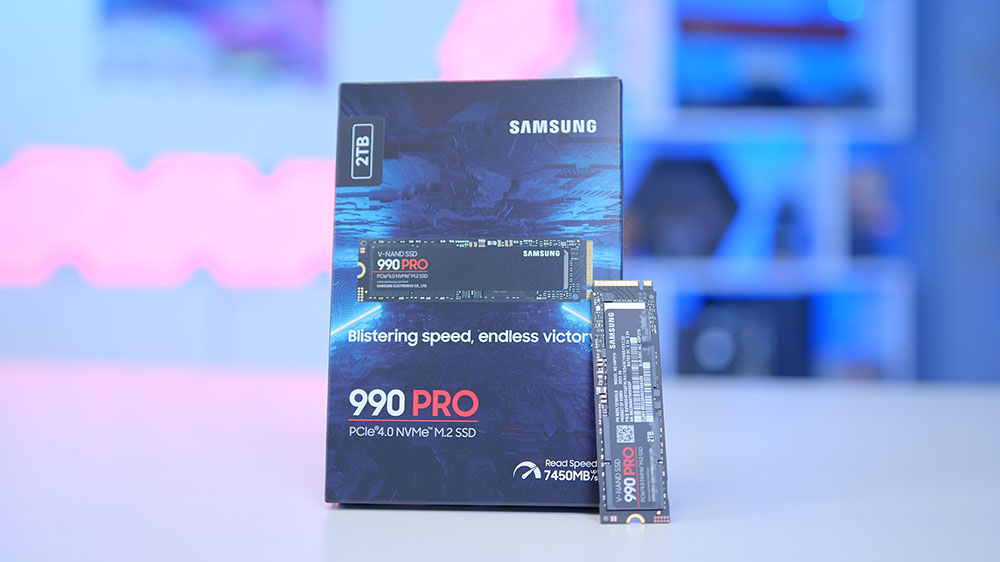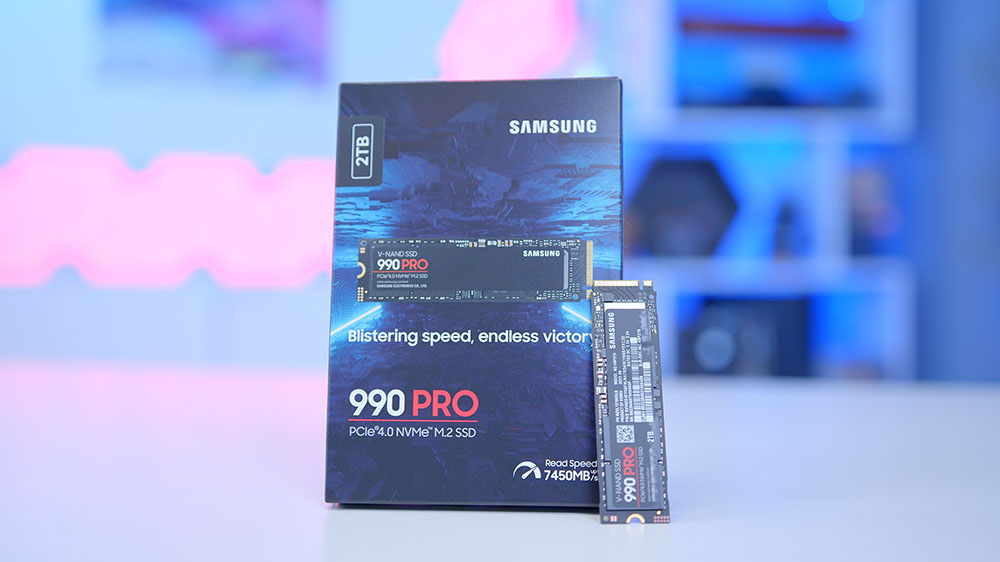 If your budget has no limit and you desire a blisteringly fast gaming experience, then let us introduce the Samsung 990 Pro. We have always found that Samsung's SSDs offer high-end gaming performance that is also reliable and easy to use. However, the 990 Pro is the cream of the crop, offering a rather ludicrous 7.45 GB/s read and 6.9 GB/s write speeds. This results in extremely responsive gameplay while reducing wait times during demanding productivity tasks.
On top of the top-tier performance, the 990 PRO is an ideal choice for gamers looking to futureproof their build. With a TBW of 1200TB, this storage should survive at least one or two upgrades, making it a solid investment for any gamers that have the funds available. On top of this, this SSD is very efficient, draining 50% less power from a system than Samsung's previous premium offering.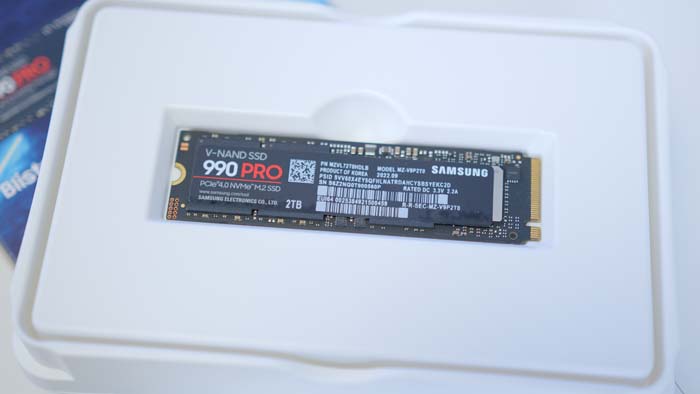 Whilst software support is a rare inclusion for SSDs, the performance of the 990 PRO can be monitored and altered via Samsung's Magician Software. This allows gamers to ensure that performance remains optimal, and allows users to prevent any issues that may occur.
As expected, the increased capacity and speed of this SSD comes with a hefty price tag. Because of this, only gamers that are willing to splash the cash on an SSD or shift there budget around to prioritise storage will be able to access this top-tier performance.
Where to Buy
Buy the Samsung 990 Pro on:
4. Seagate Firecuda 530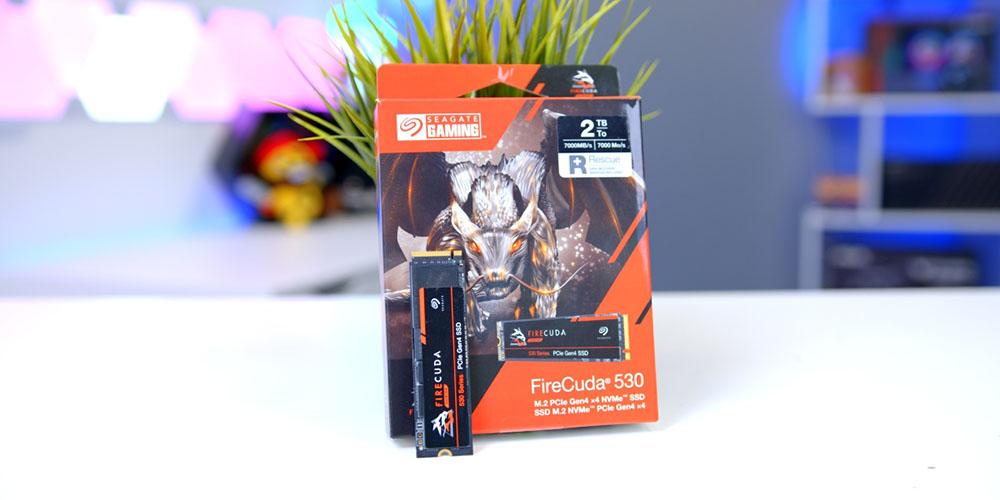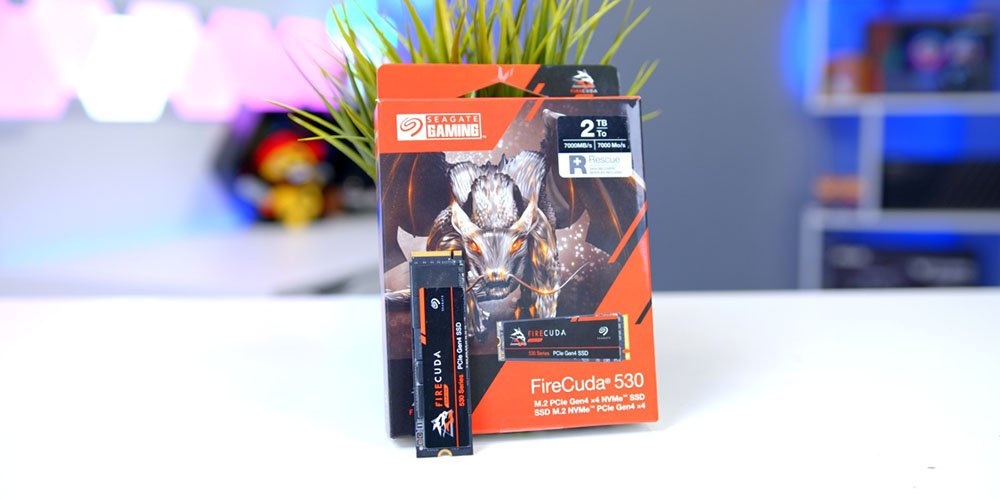 The Seagate Firecuda 530 is a popular choice within GeekaWhat HQ that competes with the best SSDs on the market. We've used this specific SSD, along with other options from Seagate, in countless PC builds. During this time, we've never experienced any problems with performance, showing us that this SSD is a dependable option for a gaming PC.
Looking at the details, the Firecuda 530 offers read speeds of 7.3 GB/s and write speeds of 6.9 GB/s. This will be more than enough to run games at 4K at the highest frame rates without having to wait for levels to load, and like our previous entry, will be able to crunch through productivity task in an efficient manner.
Another area in which this particular SSD excels is longevity. With an tested TBW of 2550, the Firecuda 530 is built to withstand years of extensive tasks during long gaming sessions and productivity tasks, which is great news for PC enthusiasts.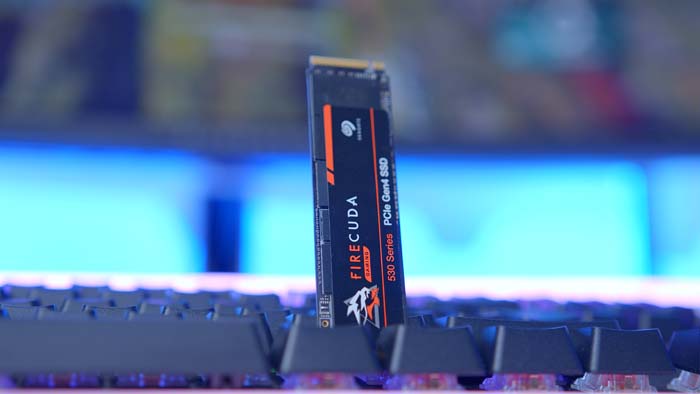 Like the previous SSD we tested from Samsung, it doesn't surprise us that the Firecuda 530 has a premium price point attached to it. Whilst it is unfortunate that most gamers won't be able to pick up this particular variant. Cheaper variants are available, but gamers will have to choose between a lower capacity or speed.
Where to Buy
Buy the Seagate Firecuda 530 on:
How We Tested the Best 2TB Gen4 SSDs
In order to test and evaluate 2TB PCI-E 4.0 SSDs, there are a number of factors that we take into account. These factors include:
Read & Write Speeds
Form Factor
Longevity
Value for Money
Frequently Asked Questions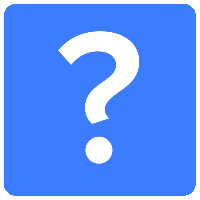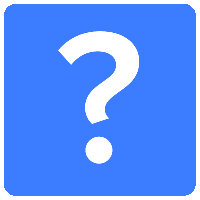 Are Gen4 SSDs Better for Gaming than Gen3?
Yes. PCI-E Gen4 SSDs are significantly faster than their Gen3 counterparts, providing faster loading times and more responsive gameplay.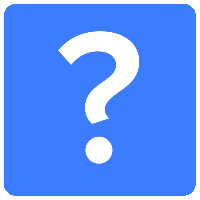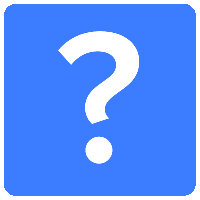 Do I Need M.2 Storage in My Gaming PC?
We would always recommend picking up an M.2 storage for a gaming PC. Whilst SATA and HDD can technically be used instead, they will struggle to run modern titles, resulting in a very unpleasant experience.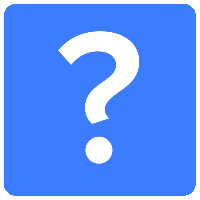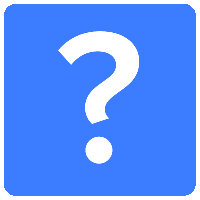 How Many Games Can I Store on a 2TB SSD?
It depends. Modern PC games vary drastically in size, with most game files sitting between 10-150GB in size. But on average, a 2TB SSD can store around 30-50 games, assuming gamers have a combination of large and smaller games in their library .