Introduction
Samsung has been a mainstay manufacturer in the SSD space for quite some time. Samsung has been around since the hard drive days, producing magnetic SATA options for those that need mass storage at an affordable price point. However, with the boom of flash and M.2-based NVMe drives, Samsung has since jumped on this train, providing a number of options utilising both Gen3 and Gen4 bandwidth. Although there's been some recent drama to do with flash chip failure concerning some of Samsung's newer options, a firmware update seems to have fixed the issue.
Issues aside, Samsung manufactures some pretty awesome drives, and the 990 Pro in particular is one of our favourite drives, offering excellent read and write speeds competing with some of the top-end drives on the market. Samsung very recently released their new 4TB version, upping the capacity even further versus the 2TB and 1TB options that were available. We'll be taking a look at this new high capacity version today to assess performance and pricing versus the rest of the market.
Buy the Samsung 990 Pro 4TB on:
How Much Storage Do You Need?
Storage capacity in your PC is the bane of everyone's lives. Consumers can settle with a 2TB drive to get all of their triple A titles installed, but this often isn't enough for the majority of gamers. This means you're back at square one picking up a new drive to settle all of your gaming needs. So how much storage do you really need to avoid having to pick up a new drive, after hitting capacity?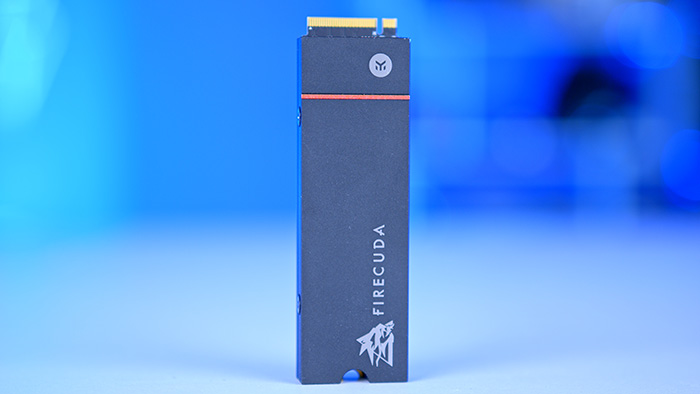 Unfortunately with the rising size of games within the past 3-5 years or so, your standard 1TB drive generally won't cut it. The majority of popular titles tend to sit at 50GB as a minimum, and there are a multitude of titles that are 70GB or more. For example, Bethesda's most recent game Starfield has an install size of nearly 140GB, that easily an eight of your measly 1TB drive. And it unfortunately doesn't stop there, you've also got to consider space for programs, so Steam, Discord, Visual C++ and more, alongside your operating system too. 1TB really seems small in the grand scheme of things.
So how much do you really need? I'd say a solid bet is within the region of 2TB to 4TB. Now I'm not saying you should buy a 4TB drive out of the gate, because these SSDs are insanely expensive. The best way to go about this, is pick up a 2TB drive, which should provide plenty of space for your OS, games and any programs. Then, if you've run out of space, pick up another 1TB or 2TB SSD to give yourself more room.
To avoid having to upgrade constantly, you'll want to temper what you install. If you're desperate for mass storage that isn't for games, pick up a large hard drive, and install all of your most played games on your SSD. This way, you'll avoid filling up your main drives with rubbish that you're not using regularly.
Suggested Article: Crucial T700 Gen5 SSD Review – Gotta Go Fast!
Design & Aesthetic
Taking a look at the design of this drive, the Samsung 990 Pro is just a 'bog-standard' M.2 drive. The actual PCB is quite nice, Samsung have followed through on the black theme, which should blend in quite nicely with the model label. Otherwise there's not much else to be said about the actual design. M.2 drives don't particularly prioritise aesthetic unless its a fancy RGB drive, or a heatsink model.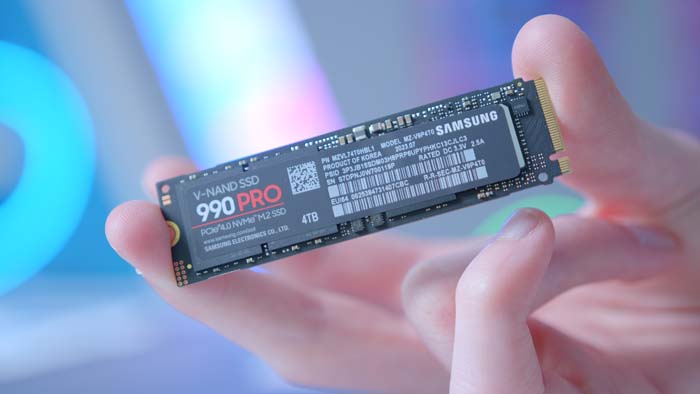 Unfortunately, this 990 Pro fits neither of those criteria, so I wouldn't argue that it is aesthetically pleasing as such. This drive will just sit underneath your motherboard's heatsink and be forgotten about really. I do have slight concerns about the heat of this drive because it isn't a heatsink model, but I feel the majority of motherboard heatsinks should do a well enough job at keeping it cool.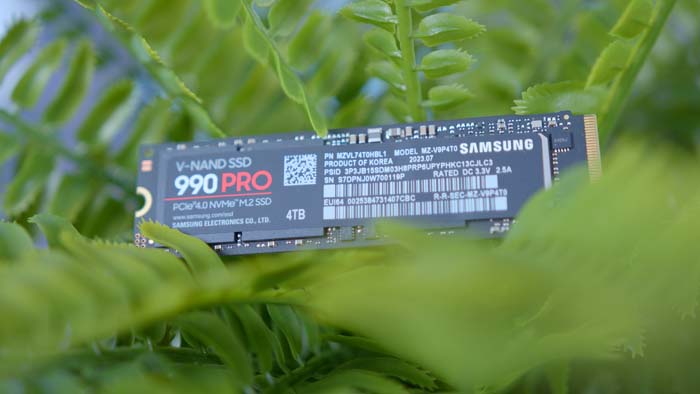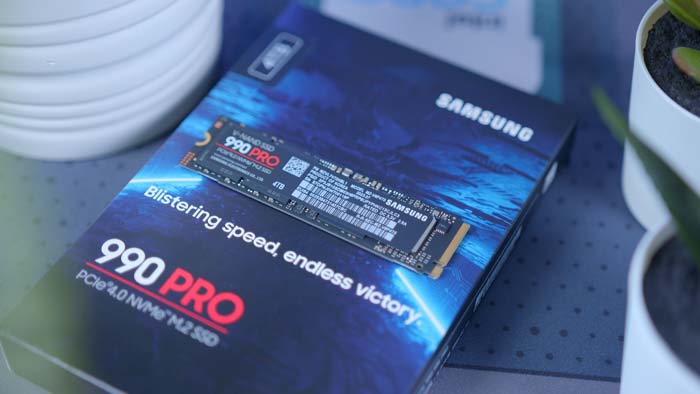 Samsung 990 Pro Specs & Performance
Looking at performance, the 990 Pro offered up a read speed of 7143.17MB/s with the writes sitting at 6846.79MB/s. These speeds are top-end, and compete with some of the other high-end options on the market. This particular drive would be ideal for those building a workstation system, as this drive provides a nice balance of capacity versus speed.
However, we found the read speed to be particularly interesting. There is around a 300MB/s deviation in our test results, versus Samsung's advertised sequential reads. It does say "up to" but 300MB/s off is not even close in comparison. We were pretty disappointed with this, and also confused, so we tested the 990 Pro out a further two times to ensure it wasn't us.
And from the results we've provided below, you can see that the 990 Pro performed pretty much the same every time, suggesting that it actually caps out at 7130MB/s as opposed to the advertised 7450MB/s. For gaming this wouldn't really affect much, but if you're the kind of consumer that needs the best read and write speeds, there's somewhat of an indicator that the 990 Pro 4TB drive, might not be the go-to option for many.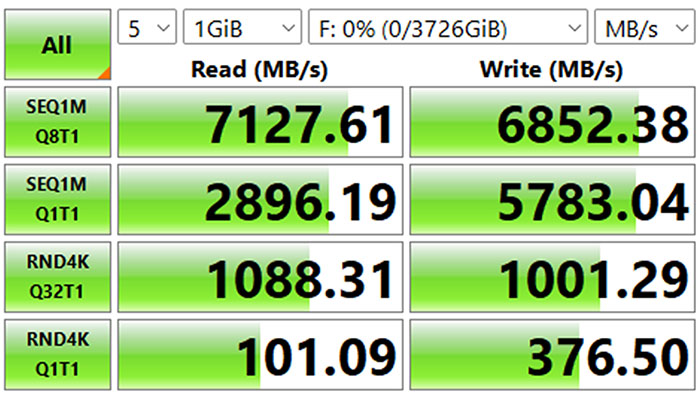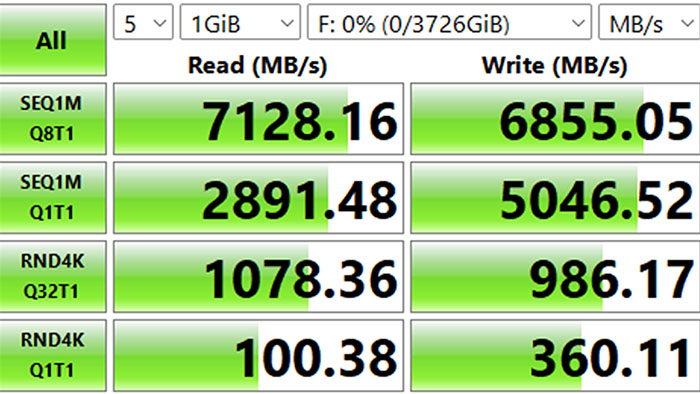 | Specification | Samsung 990 Pro 4TB |
| --- | --- |
| PCI-E Generation | Gen4 |
| Read Speed | 7450MB/s |
| Write Speed | 6900MB/s |
| Endurance (TBW) | 2400 |
| Heatsink? | No |
| Size | M.2 2280 |
| Warranty | 5 Years |
Alternatives
Crucial P3 Plus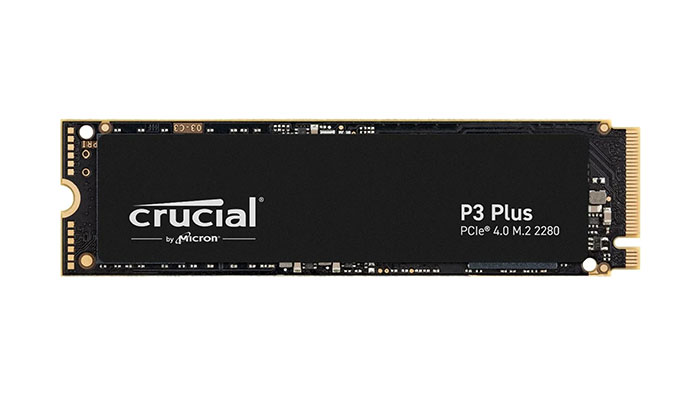 First up is the P3 Plus from Crucial, we've looked at this drive a few times, as it is one of the cheapest options on the market with a 4TB capacity. If you're looking to leverage plenty of storage space, this is the drive we'd recommend. You'll want to be aware that the read and write speeds are weaker compared due to this being a Gen3 drive, but I'd argue that the price difference is well worth it.
Buy the Crucial P3 Plus on:
Lexar NM790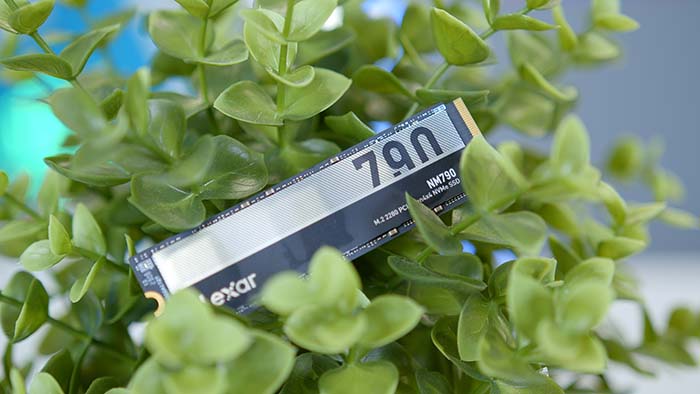 Next is the NM790 from Lexar. We've reviewed this drive in full recently, and we were pretty impressed with Lexar. As a first introduction to NVMe storage, I'd say Lexar smashed it out of the park, competing with some of the stronger options in this space when it comes to performance. This obviously does come with a price hike, but this could be worth it, if you're looking for a high performance option.
Buy the Lexar NM790 on:
WD_Black SN850X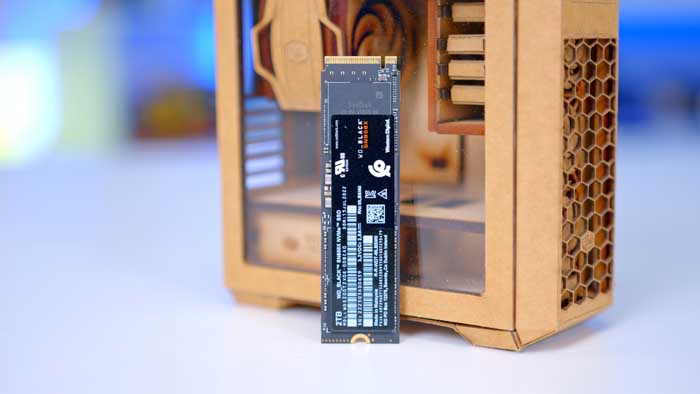 And the final alternative is the SN850X from Western Digital. WD have been the kings of high capacity storage for quite some time, and this spans across their SSD and HDD ranges. This drive in particular is one of the best performing options on the market using Gen4 bandwidth. This SSD is definitely worth considering for those looking to build a workstation system.
Buy the WD_Black SN850X on:
Conclusion
Samsung 990 Pro 4TB
Product Name: 990 Pro 4TB
Brand: Samsung
Features

Design

Performance

Value For Money
Summary
Samsung's 990 Pro 4TB SSD is a solid high capacity drive, that offers direct competition to some of the other top-end alternatives, such as the Seagate FireCuda 530, or the WD SN850X. But there are a number of reasons as to why we wouldn't recommend this drive for the average consumer. Firstly, this drive is overkill for the majority of users. 4TB is an insane amount of storage space, and the majority of gamers will only ever need 2-3 terabytes at the maximum. Secondly, is pricing. Although there isn't an announced MSRP as of yet, we're expecting this drive to sit well above the $200 mark, which is simply out of the price range for most consumers. It is also worth noting that if you do need 4TB of storage, there are likely to be much cheaper options that will be worth considering. I feel there is a specific demographic that this drive is geared towards and unfortunately, most consumers don't fit within this. In summary, if you're in desperate need of a high speed 4TB Gen4 drive, then the Samsung 990 Pro is likely to deliver, but keep in mind that this drive is going to be expensive, so if you're on a budget, we'd definitely recommend looking at other options.
Pros
✅ Solid read and write capability.
✅ Insanely high capacity.
✅ Ideal for a workstation system.
Cons
❌ Likely to be very expensive.
❌ Unable to reach advertised read speeds.
❌ Overkill for most systems.