Introduction
Lexar have been a mainstay in the storage space for quite some time. For those of you that aren't quite familiar with this manufacturer, Lexar are one of the big brands in the SD card and USB flash drive space. For those budding photographers and videographers out there, you'll be all too familiar with this manufacturer for your various camera and PC needs.
However, in the past couple years, Lexar have branched out more into the gaming PC space, providing RAM and gaming-oriented SSDs geared towards a variety of different use-cases and budgets. The particular SSD that we're looking at today is one of Lexar's brand new M.2 drives utilising PCI-E 4.0 lanes, making it an insanely fast drive.
In this review we'll be delving into the design and aesthetics of this drive, along with some key performance metrics, and alternatives that you can find that offer similar metrics at varying price points towards the end!
Buy the Lexar NM790 1TB SSD on:
Suggested Article: Best 2TB PCI-E Gen4 SSDs to Buy in 2023
Do You Need a Gen4 Drive?
As the new Gen5 standard of SSDs starts to become more saturated within the market, it is highly likely that the current generation of Gen4 drives will become cheaper and therefore more accessible for consumers that don't have any. But this begs the question, do you need one? The maximum rated speed of Gen4 drives sits around 8GB/s read and write, which is pretty insane when you consider how large some applications and files are. But this doesn't necessarily mean that a Gen4 SSD is a requirement for your build.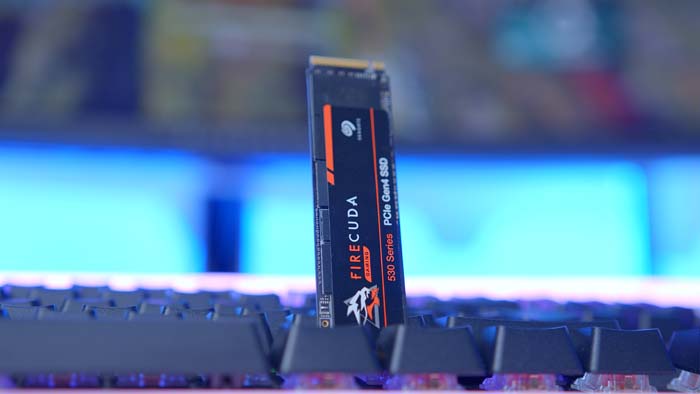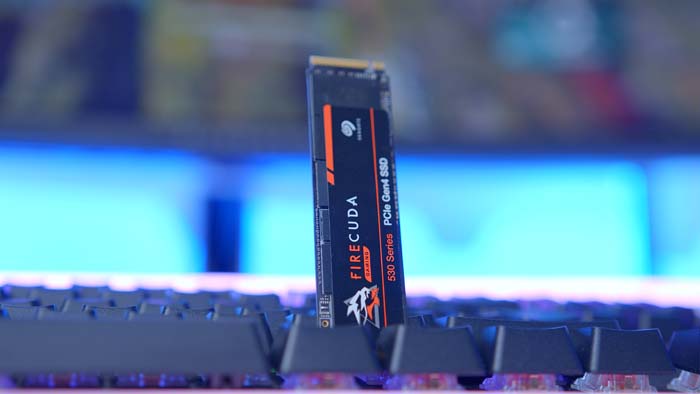 Because these drives are so impressively fast, it isn't particularly likely that you'll need them if you're just playing games. Most games will run perfectly fine on a slower Gen3 drive, or a SATA SSD with a DRAM cache, and because these drives are much cheaper, they're a far more compelling option versus the more expensive Gen4 drives. If you're on a budget, or just playing your favourite games, the vast majority of consumers are likely to pick up these cheaper drives.
If you're a workstation user, a Gen4 drive will effectively be a requirement for your build. Based on the much higher speed of Gen4 drives, if you're moving a lot of files around, having high-speed drives is a necessity. We might see Gen4 drives become a heavier utilised option when Direct Storage technology releases and becomes ingrained in newer games, but for the time being, Gen4 SSDs are not a necessity for consumers just playing games or building a budget PC. There are a number of alternative options that provide great performance but will be much cheaper, saving you some money when it comes to build cost.
Lexar NM790 Design & Aesthetics
Unfortunately there isn't a whole lot to be said about the aesthetic of the Lexar NM790. Although we've seen a number of cool looking heatsink designs from a mass of different manufacturers, Lexar don't seem to have jumped on board with this particular SSD. This drive looks like a standard M.2 2280 drive, and features some of the Lexar branding on the front. Whilst this SSD doesn't have a heatsink, it is compatible with the PS5, which makes it ideal for those looking to pick up a cheap storage option for their console.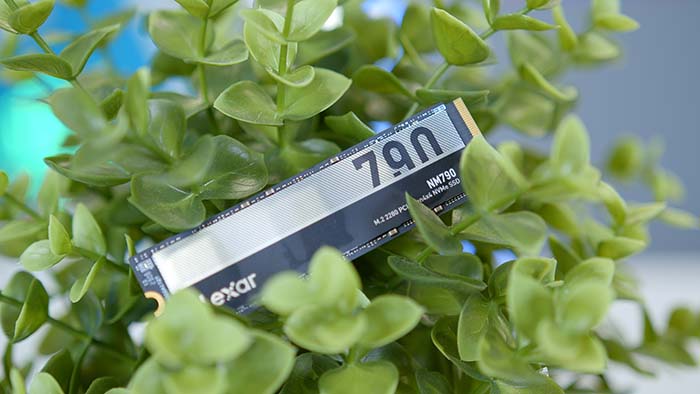 Due to the lack of a heatsink this does mean that the NM790 will run a little bit hotter in comparison to other options, but this shouldn't cause any issues, as most modern motherboards offer a heatsink that should minimise any thermals problems. Ultimately, it would be nice to see some RGB, or a cool heatsink on this drive, but based on the lower price I'd argue that this won't be much of a problem for most consumers.
Performance
Moving onto performance, we fired up the renowned software CrystalDiskMark which allows us to gain some insight into performance metrics. Overall, it seems like the advertised metrics are up to par. Lexar says that this SSD can offer 7400MB/s reads, and 6500MB/s write, and from the image we've provided, you're able to see that these numbers are very close. During our test we actually saw write speeds surpass 6.6GB/s, which is a significant leap versus the specs on paper. Read speeds were a little bit shy of the advertised numbers, but we think this is more likely down to CrystalDiskMark as the performance itself as very close overall.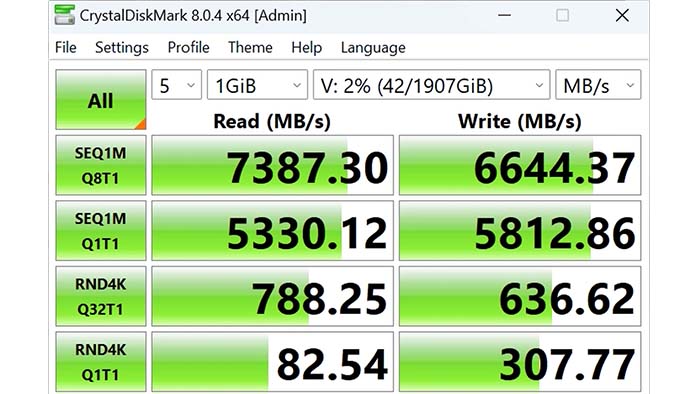 | | | | |
| --- | --- | --- | --- |
| Specifications | 512GB | 1TB | 2TB |
| NAND Flash Memory | 3D TLC | 3D TLC | 3D TLC |
| Form Factor | M.2 2280 with Heatsink | M.2 2280 with Heatsink | M.2 2280 with Heatsink |
| Sequential Read (Max, MB/s), 128KB | 7200 | 7400 | 7400 |
| Sequential Write (Max, MB/s), 128KB | 4400 | 6500 | 6500 |
| Total Bytes Written (TB) | 500 | 1000 | 1500 |
| Mean Time Between Failures (MTBF, hours) | 1.5 Million | 1.5 Million | 1.5 Million |
| Warranty, Limited (years) | 5 | 5 | 5 |
Alternatives
As promised, in this section we'll be taking a look at some alternative options that provide similar performance metrics, but also come in at a competitive price point, versus the Lexar NM790 that we're looking at today.
Seagate FireCuda 530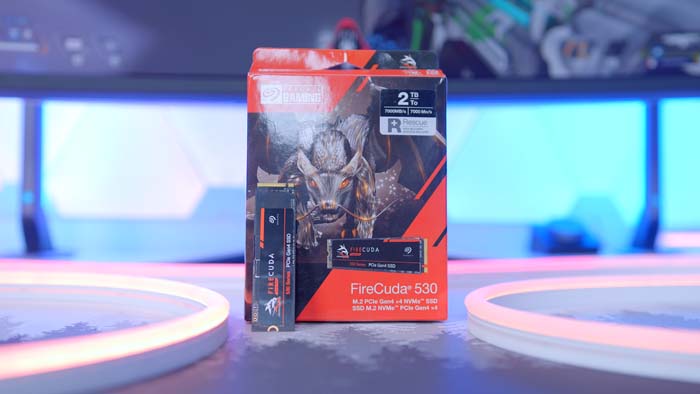 For our first alternative, we've picked out Seagate's renowned FireCuda 530 SSD. This drive is one the best drives utilising Gen4 bandwidth due to its insane speeds, of which consumers can see over 7GB/s for both read and writes. This does mean that it is also one of the priciest options, but in recent months, the FireCuda 530 has significantly dropped in price and is a worthwhile option for those looking to pick up a speedy 1TB drive for under the $100 mark. Ultimately, the vast majority of consumers won't need a drive that can reach these speeds, but if you're building a multifaceted system, the FireCuda 530 is an excellent option.
Buy the Seagate FireCuda 530 on:
WD_Black SN850X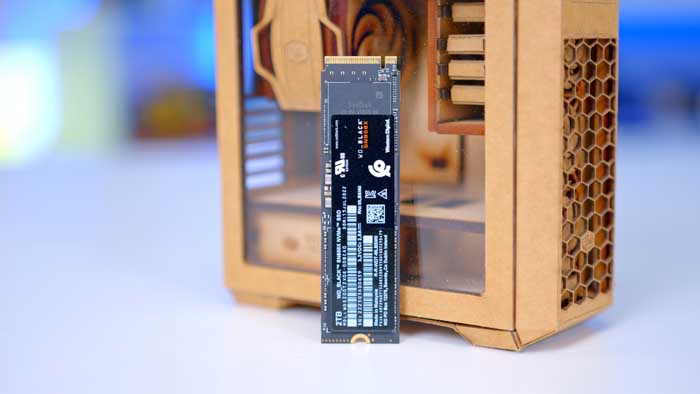 Next up is the SN850X from Western Digital's Black range. This drive is one of the cheaper Gen4 options on the market right now, but still offers exceptional speeds versus the rest of the competition on the market. Whilst the SN850X can't quite compete when it comes to the write speeds, this drive is a very strong option on the reading capability, boasting up to 7.3GB/s, which is pretty insane. Overall, the SN850X is an extremely strong option, especially if you're on a budget. This drive is one of the best choices for those looking to pick up a Gen4 drive, but you're trying to avoid breaking the budget when it comes to component costs.
Buy the WD_Black SN850X on:
Samsung 990 PRO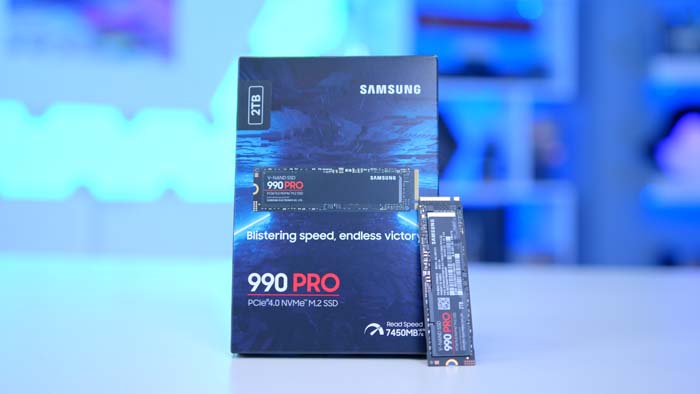 For our final alternative, we've picked out an SSD from Samsung, the 990 PRO. This drive was an interesting announcement from Gamescom back in 2022. This drive is the successor to the 980 PRO, but offers stronger speeds across the board for both reads and writes. This drive is fully compatible with the PS5, and offers nearly 7.5GB/s read speeds, and nearly 7GB/s on the writes, making it one of the fastest drives on the market right now. This is one of the more expensive options, especially as it is a newer drive, but I'd argue that you get what you pay for. Definitely worth considering if you're looking for a high performance option.
Buy the Samsung 990 PRO on:
[adrotate banner="8″]
Conclusion
Lexar NM790 M.2 1TB SSD
Product Name: NM790 M.2 SSD
Brand: Lexar
Features

Design

Performance

Value For Money
Summary
Lexar's NM790 is an excellent 1TB SSD offering well-rounded performance at a very strong price point. The NM790 is one of the few Gen4 SSDs to release recently that is available below the $70 mark, which is a bit of a rarity when looking at the price per gigabyte. Although this drive isn't the best looking option, or the most thermally capable, it is still an awesome SSD especially when considering the price. If you're looking for a cheap but high performing option, the Lexar NM790 is a great choice.
Pros
✅ Excellent read and write speeds.
✅ Solid price point versus the competition.
✅ Five year warranty.
Cons
❌ Doesn't offer much in terms of aesthetics.
❌ Will have weaker thermals due to the lack of a heatsink.
❌ Only comes in 2280 form factor.