Introduction
Nvidia's RTX 4080 GPUs are a really solid addition to the high-end market, if a little expensive in places. DLSS 3.0 is top notch, while the straight rasterisation performance of these GPUs are top-tier. With access to all of the same tech as the RTX 4090, for less money, this graphics card is a popular choice with enthusiasts looking to build a powerful gaming PC.
But with much uncertainty in the air about power consumption and drama around the new PCI-E Gen5 power connector, picking a good power supply has seemingly never been more important. In this piece, we'll be testing the best PSUs to buy for the RTX 4080, accounting for a range of budgets and power consumption levels.
Our Recommendation: Corsair HX1000i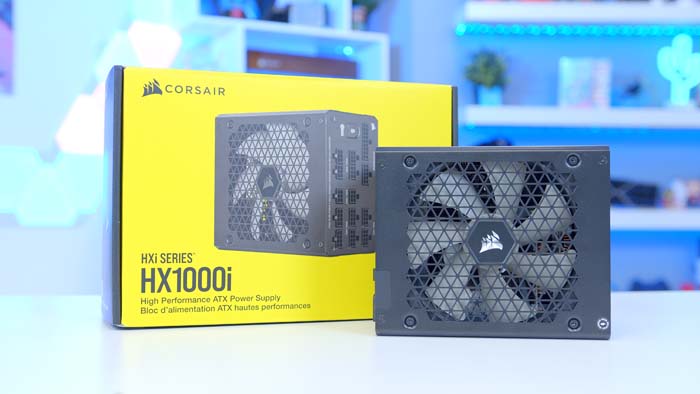 Out of all the power supplies we've tested for the RTX 4080, Corsair's HX1000i seems like the perfect match for this power-hungry graphics card. This 1000W PSU has plenty of power to support a build featuring an RTX 4080, with the 80+ Platinum rating suggesting it will be able to do so in an quiet manner.
Additionally, the HX1000i is fully modular and ATX 3.0 compatible, meaning that this PSU will be prepared for for an eventual GPU upgrade when the time comes.
The Best PSUs for the RTX 4080 in Our Testing Roundup
1. NZXT C750 Gold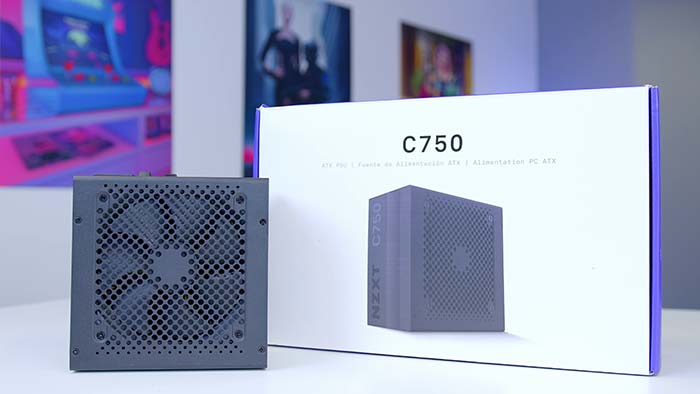 The C750 Gold from NZXT is a minimalist and compact power supply that is perfect to power a price-conscious 4080 build with a CPU like the Core i5 13600K or 13700K. The 80+ Gold efficiency rating will aid in keeping power draw and thermals to a minimum, making your PC build much more efficient while reducing the possibility of any hot spots throughout your case. Additionally, the modular design allows you to freely choose any cables, reducing the hassle of cable management when you're putting your build together!
The C750 Gold also has a large range of different connectors, giving you the option to install a number of peripherals and SATA based devices. The compact design of this PSU also makes much easier to install compared to other standard sizes, minimising any cramming of fingers to get your cables and power connectors installed. Overall if you're looking for a lower wattage design to power the 4080, the C750 Gold is a great choice.
However, this 750W power supply lacks the wattage required to handle the demands of the most power-hungry components on the market. Because of this, anyone looking to pair their graphics card with high-end processor like the i9 13900K or Ryzen 9 7900X3D should look at a more powerful option.
Buy the NZXT C750 Gold on:
2. Thermaltake ToughPower GF A3 850W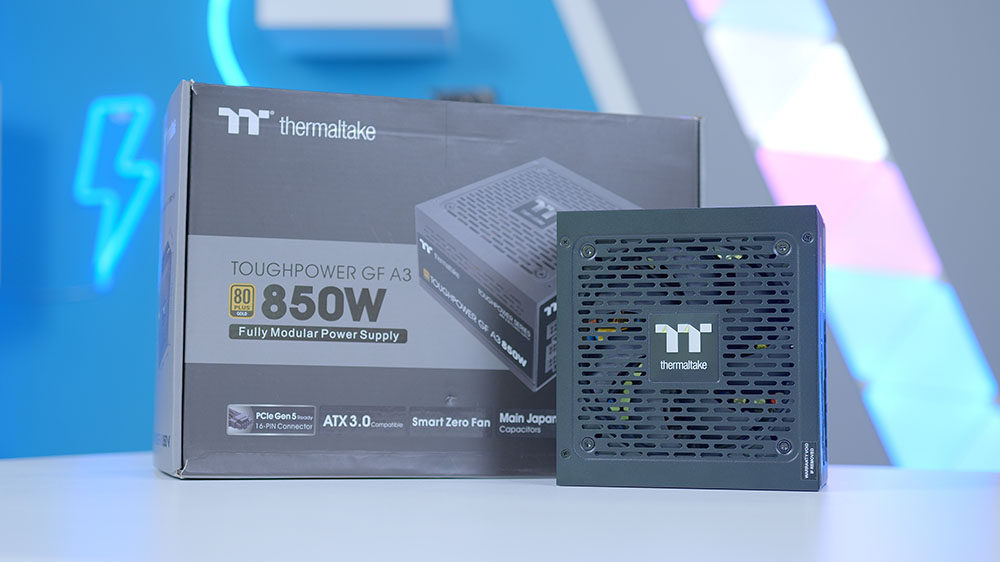 The Thermaltake ToughPower AF G3 is a strong choice for RTX 4080 users wanting a blend of value and performance. Thermaltake's lineup of GF3 power supplies were the first to integrate the new ATX 3.0 standard so that users can enjoy the RTX 4000 range of Nvidia cards without having to use their adapters. The GF A3 850W is perfect to power the brand new 4080, whilst keeping your cable clutter to a minimum by using the 16-Pin standard.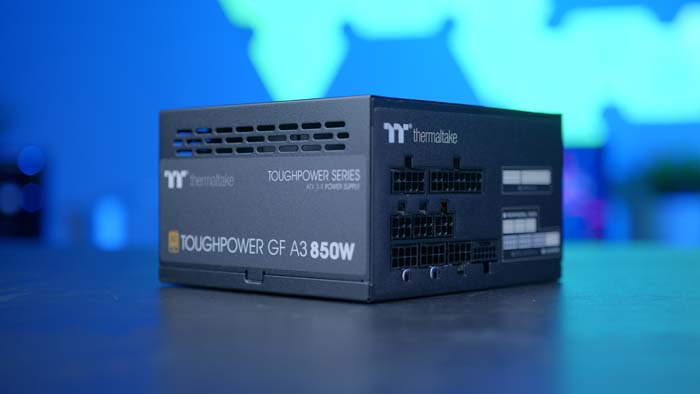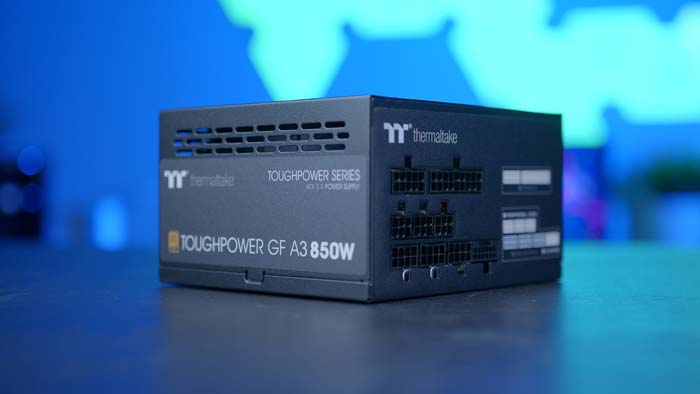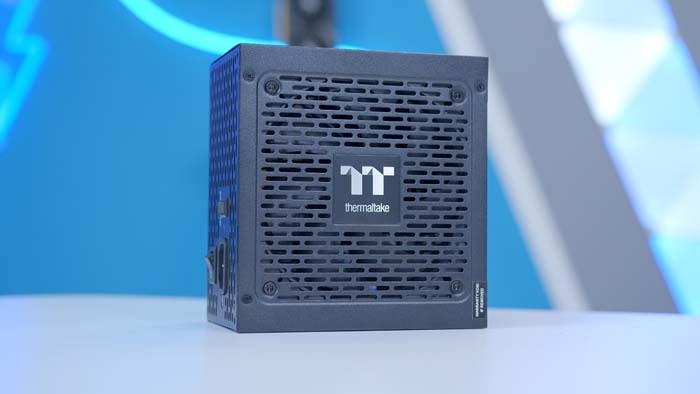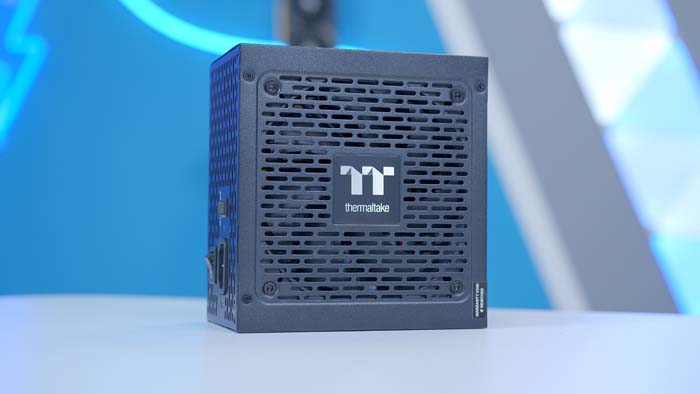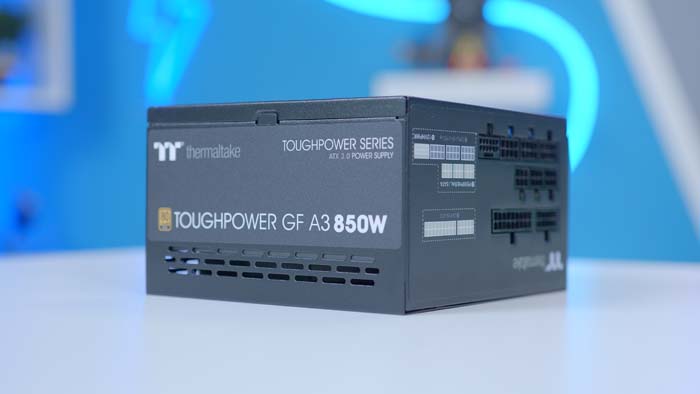 An 850W power supply is what we would recommend to power the RTX 4080, giving you room to install a more powerful CPU while adding redundancy for when your CPU and graphics card boost. Ensuring you have enough wattage when your components boost is a bit of a balancing act, so picking a wattage that is slightly above the recommended is a good way to ensure you've got more headroom for your system during intense workloads.
That being said, those looking to slot an RTX 4080 graphics card into a PC build packed with high-end components might need a PSU with a higher wattage. On the other end of the scale, anyone building a gaming PC with this GPU on a tight budget will want to look at more affordable solutions.
Buy the Thermaltake ToughPower GF3 850W on:
3. Corsair HX1000i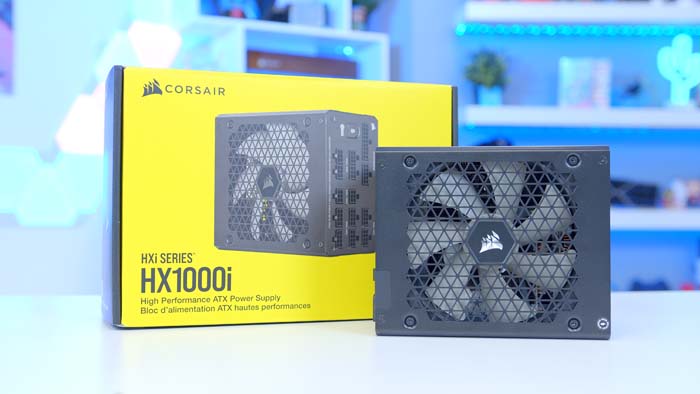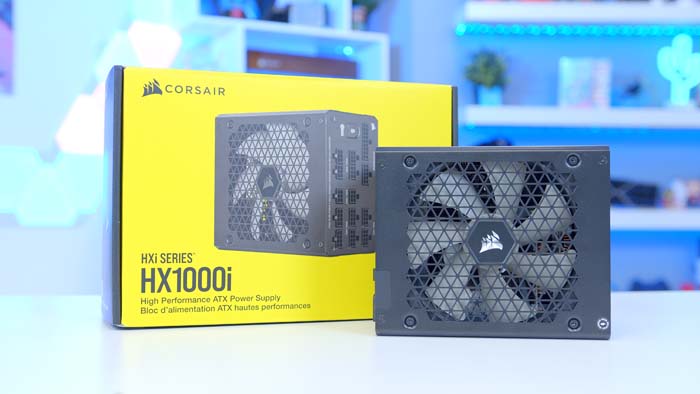 Corsair is another manufacturer to have jumped on the ATX 3.0 standard, with the HX1000i providing the new 16-Pin power connector. This PSU features three EPS12V connectors designed to deal with the power requirement of the latest and greatest PC builds. The 80+ Platinum efficiency rating will keep temperatures nice and cooler, with less noise due to the Zero-Fan mode. Overall, this is an excellent PSU if you're looking to build an extremely powerful 4080 build with the latest generation of CPUs!
Corsair's HX1000i is one of the best PSUs supporting the ATX 3.0 standard for new graphics cards. Though this PSU is on the more expensive side for the wattage increase, you're getting access to a massive range of connectors, a Zero-RPM mode reducing noise when your PC is at lower loads, and support for Corsair's industry leading iCUE software. This allows you to sync up allow of your products, and control fan curves with the click of a button.
Buy the Corsair HX1000i on:
4. MSI MEG Ai1300P PCIE5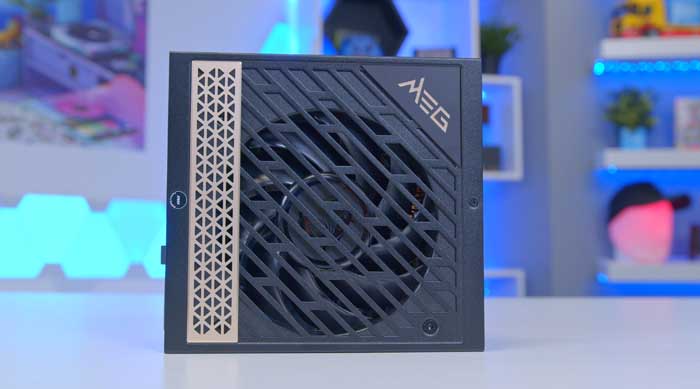 Moving past the 1000W mark, we've picked out one of MSI's best power supplies, the MEG Ai1300P PCIE5. Not only is this PSU designed to handle extreme PC builds, but it also looks pretty damn cool for a power supply. The Ai1300P includes some nifty features, such as support for PCI-E 5.0 and a real-time monitoring system that can be connected to your motherboard. This PSU has it all, and is perfect to efficiently handle the most powerful builds that money can buy!
MSI's MEG Ai1300P is one of the coolest power supplies we've had in the office. Its difficult to get excited about a power supply, but the Ai1300P has some awesome features that make it a worthwhile purchase for those looking to build a top-end workstation or gaming PC. You've got access to an insane amount of power connectors, including support for 16-Pin connectors.
One of the major selling points of this PSU is the Gaming Intelligence USB port designed to provide real-time information about your PSU. For those looking to optimise power, and fan curves, you'll want to plug in the included USB to make use of this awesome feature!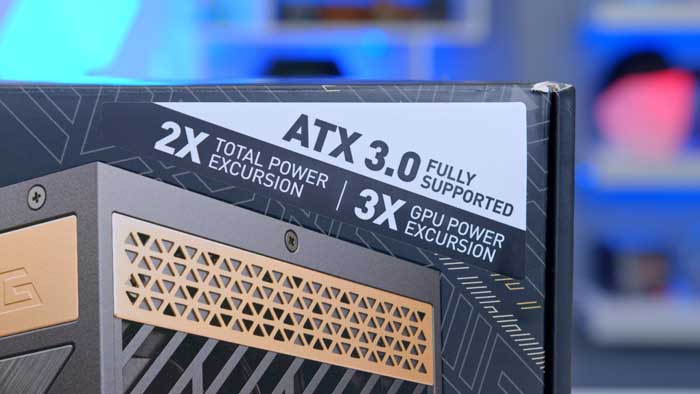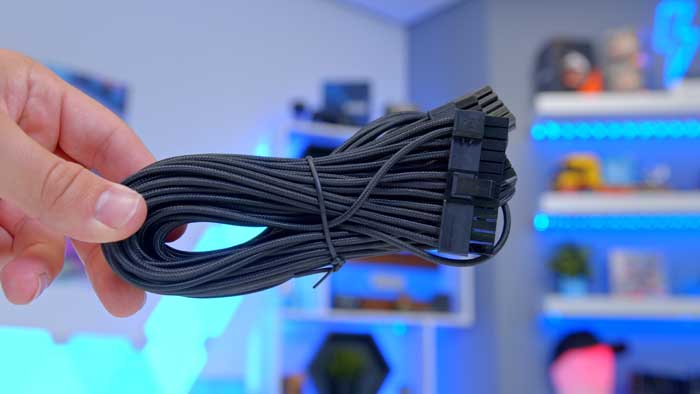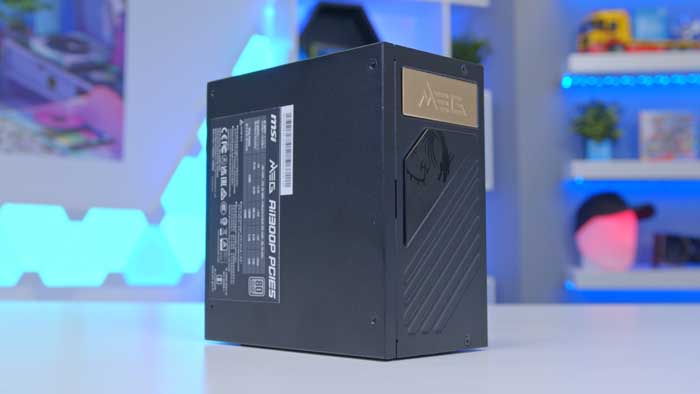 However, most builders will be deterred by the price point, as this is one of the most expensive PSUs on the market. Whilst users will be getting a lot back from their investment, this PSU is reserved for builds filled with flagship components, making it a better power supply to slot alongside a RTX 4090 graphics card.
Buy the MSI MEG Ai1300P PCIE5 on:
Nvidia RTX 4080 Wattage Requirements
We'd recommend using an 850W unit above for RTX 4080 GPUs. We'd also recommend builders be mindful of their other component choices – Intel's 13th generation processors for example are much more power hungry than the 12th generation options, increasing the overall power consumption of a build.
| | | |
| --- | --- | --- |
| Wattage | Supported? | Do We Recommend? |
| 1350W | ✅ | ✅ |
| 1300W | ✅ | ✅ |
| 1200W | ✅ | ✅ |
| 1000W | ✅ | ✅ |
| 850W | ✅ | ✅ |
| 800W | ✅ | ❌ |
| 750W | ✅ | ❌ |
How We Tested the Best PSUs for the RTX 4080
When testing a power supply to pair with a certain graphics card, there are a number of factors that we take into consideration, which include:
GPU Power Requirements
Efficiency
Design
Modularity & Connectivity
Value for Money
Conclusion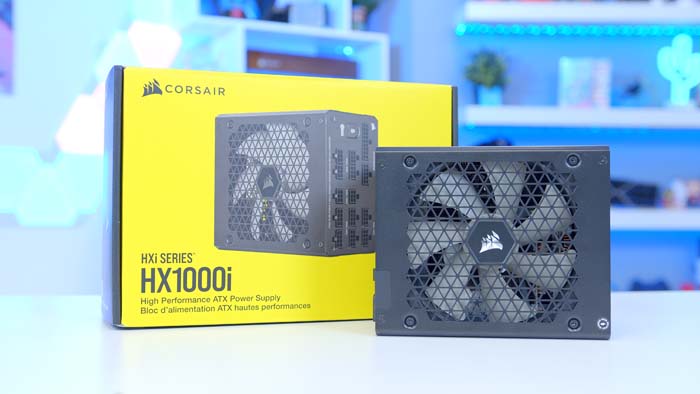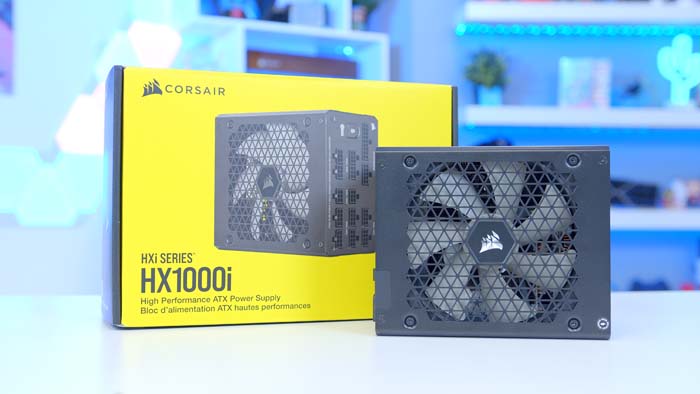 Best PSU for the RTX 4080: Corsair HX1000i
After testing a range of PSUs alongside the RTX 4080, Corsair's HX1000i stands out as an ideal choice for this power-hungry GPU. This 1000W PSU has plenty of power to support a build featuring an RTX 4080, along with a 80+ Platinum rating that indicates it will be able to do so while remaining cool and quiet.
On top of this, the HX1000i is available at a price that won't completely break the bank, putting it in a similar price to performance position to the RTX 4080.