Introduction
With the release of next generations GPUs reportedly imminent, power supply manufacturers are gearing up for the higher power consumption that is expected from the cards. MSI's latest entrant has just hit the market, the MEG Ai1300P, a 1300W, 80+ Platinum certified unit.
Alongside increased wattages, manufacturers are fitting the latest power supplies with the new PCI-E 5.0 GPU power connector that is capable of delivering more GPU power than ever before. This is a move which looks to streamline cable management and centralise power delivery into a single connector, with no dongles required.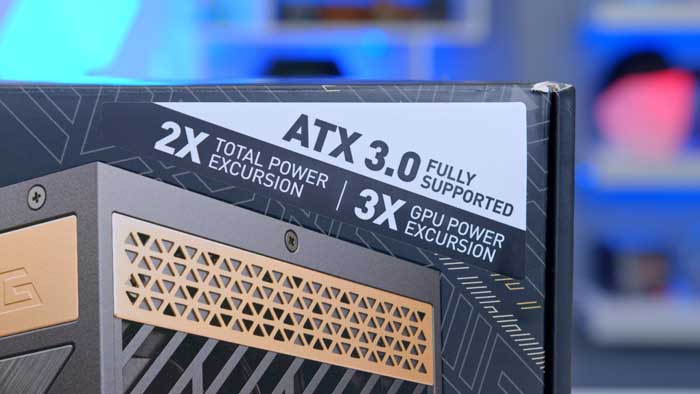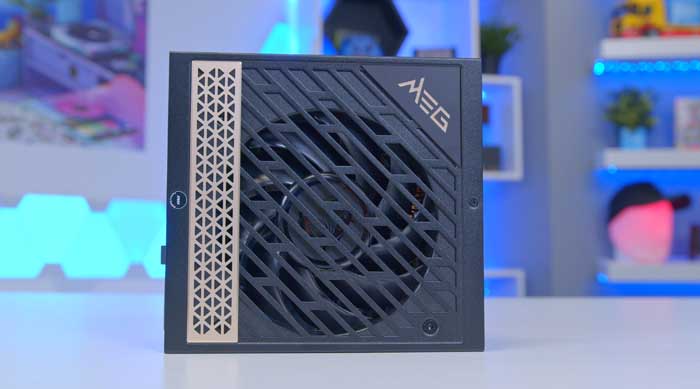 Buy the MSI MEG Ai1300P PCIE5 on:
Do You Really Need 1300W?
As components have gotten more and more powerful in terms of render and compute power, the energy required to power them has continued to rise. Back when RTX 2000 graphics cards launched, the top-end 2080Ti had a 250W requirement. Today, top-end GPUs are using more than 450W of power, and this is a number which is only going to rise.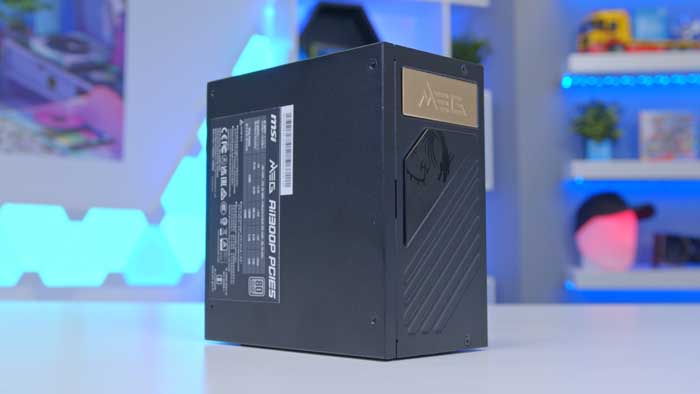 The PCI-E 5.0 connector is capable of delivering up to 600W of power in a single cable, something which reinforces speculation about future GPU power requirements. This is of course in addition to the wattage delivered to the GPU via the motherboard its 24-pin motherboard power connector.
It seems then that 1300W actually looks to be a very reasonable amount for those looking to build a high-end gaming PC in 2022 and 2023, on the proviso you are leveraging the latest, top-end components. As ever, we recommend calculating your systems required wattage, and adding in 25% – 40% margin in order to work out how much juice you require.
MSI MEG Ai1300P Efficiency Rating
One of the primary features that you should take into account when looking at a power supply is the efficiency rating. If you're buying a higher wattage PSU you'll want an 80+ Gold rating as a minimum to reduce the amount of power lost as heat or noise. A 10% extra efficiency loss would lead to around 130W of power reduction here, impacting both the power available and extra heat released into your system.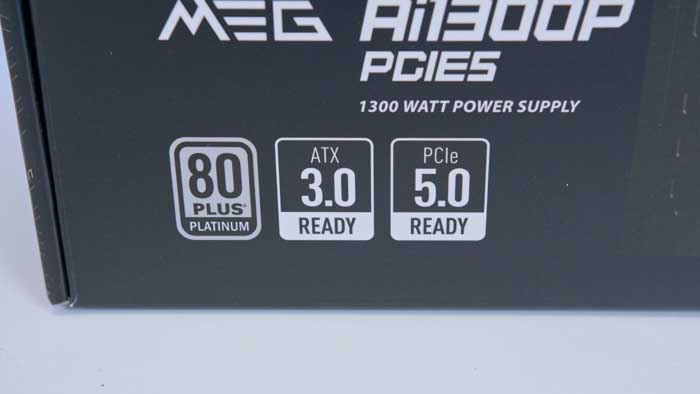 The MEG Ai1300P PCIE5 PSU has an 80+ Platinum rating, which nearly tops the table in terms of efficiency. Beating out the 80+ White, Bronze, Silver and Gold ratings, it ensures this unit to be at least 89% efficiency under 100% load, and 92% efficient at 50% load. Some competitor units will fall into the higher-end Titanium bracket, but at this level both ratings are more than satisfactory in our books.
80+ Rating
Efficiency Level
80+ Gold
20% Load: 87%
50% Load: 90%
100% Load: 87%
80+ Platinum
20% Load: 90%
50% Load: 92%
100% Load: 89%
80+ Titanium
20% Load: 90%
50% Load: 92%
100% Load: 94%
PCI-E 5.0
One of the main standout features of the MEG Ai1300P PSU is the new inclusion of a PCI-E 5.0 connector. This cable features a 16-pin PCI-E connector (which we've seen on RTX 3000 Founders Edition cards), and it can freely provide up to 600W of power. This is an astounding amount of power to be drawn directly from one connector. It also removes the need for clunky adapters, streamlining cable management.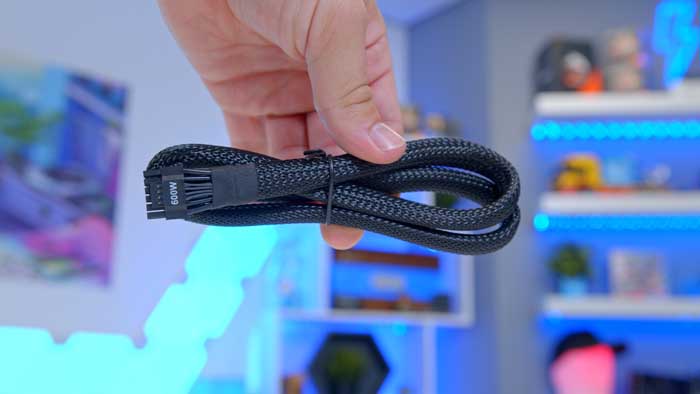 Power Connectors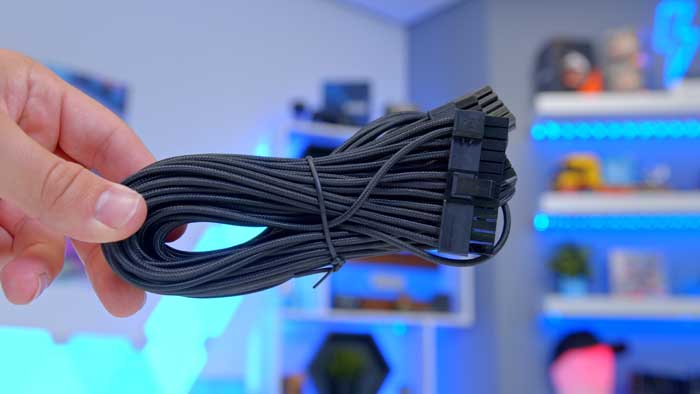 24-Pin Motherboard Power Cable
One of the main cables you'll see with any power supply is the 24-pin motherboard cable. This long and chunky rectangular connector plugs directly into your motherboard and only goes in one way. This cable is a requirement in order to power your motherboard.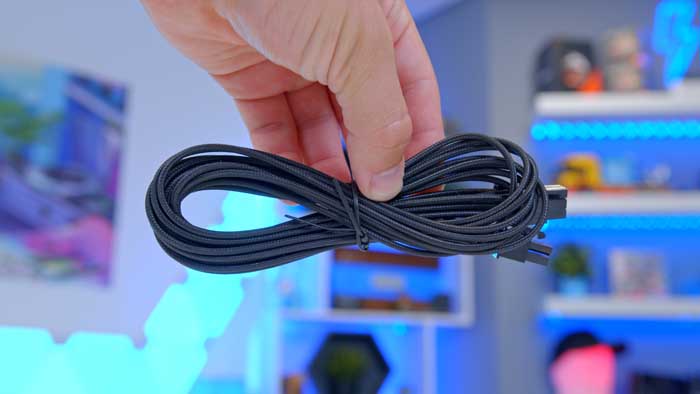 CPU Power Cable
Another mandatory cable is the 8-Pin EPS CPU connector. On the PSU there are two slots for you to plug in here, and these cables are required to power your CPU. Without this, your PC won't boot at all, so make sure to plug in this cable with a firm push into the slot at both ends.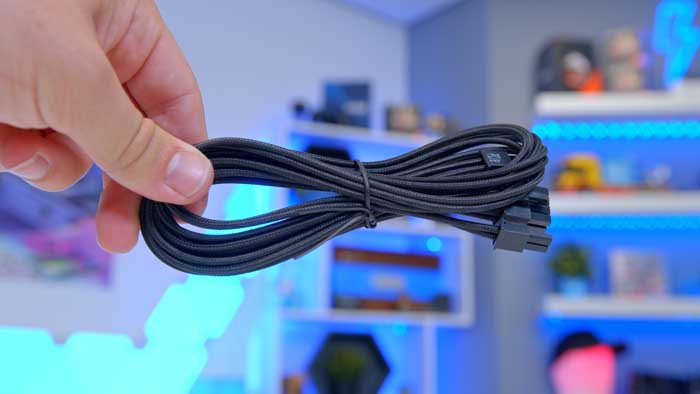 8+2 Pin GPU Power Cable
As we've seen above, the Ai1300P has a litany of power connector ports for VGA (or in other words your graphics card). As we move towards newer GPUs we'll be seeing a lot less of these, but for users that have multiple older GPUs, you can utilise the 8+2 Pin GPU power cable.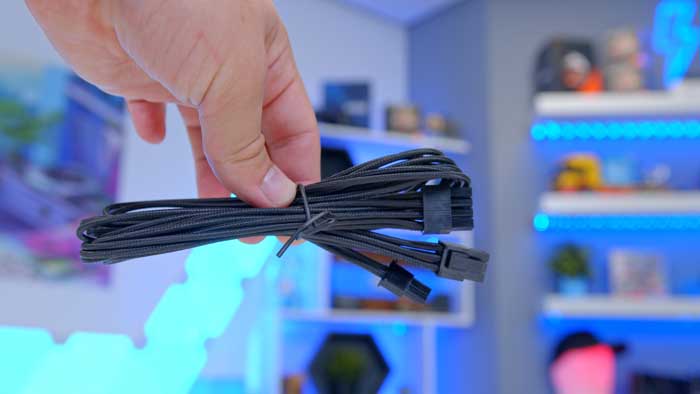 6+2 Pin GPU Power Cable
Similar to the aforementioned 8+2 Pin GPU cable, you've also got 6+2 pins which can be utilised for those that haver older graphics cards. And with the 1300 watts, you've got plenty of room for plug in multiple of them.
PCI-E 5.0 GPU Power Cable
One of the main features of this PSU is the utilisation of a PCI-E 5.0 power connector. This 16-Pin cable is designed to pipe up to 600W of power for the latest graphics cards. If you're waiting for a rumoured RTX 4000 card, or one of AMD's latest GPUs, you'll likely be using this power cable to give it the juice it needs.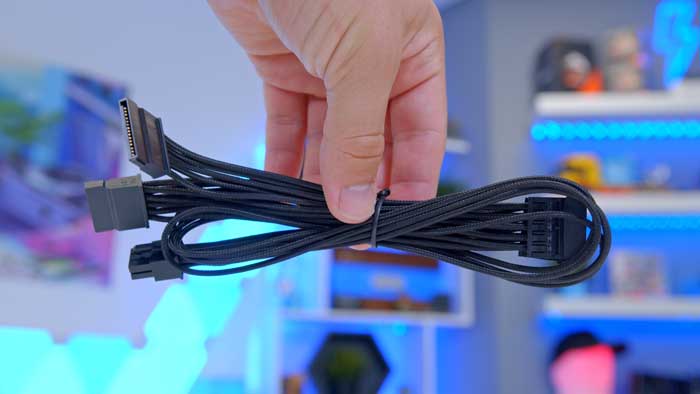 SATA Power Cable
On the Ai1300P you've got access to four ports that can be used for SATA or Molex. For those of you utilising older storage mediums either in the form of an SSD or Hard Drive, you'll want to plug a SATA power cable in to power them. Alternatively, if you've got multiple fans or a fan hub, you may also need to use SATA power cables to get yourself some more airflow!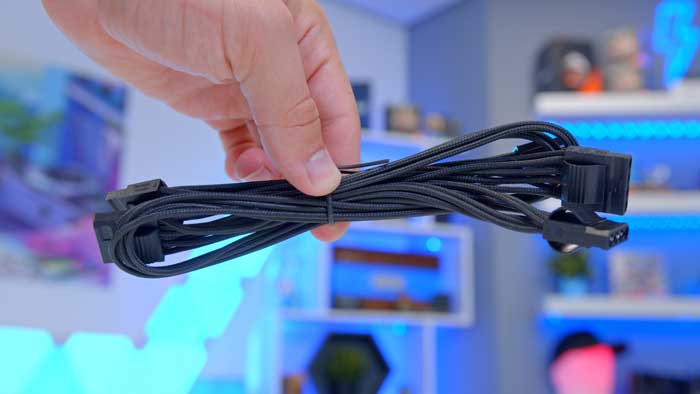 Molex Power Cable
Finally are the included Molex power cables. These cables are generally quite old and not used as much, but its nice to see them included for those rocking older peripherals. If you've got some slightly older fans that you're keeping a hold of, you may be able to power them with Molex. Or if you're wanting to use CD/DVD drive, you'll likely need to power it with a Molex connector.
Software Control
A final standout feature of this power supply is the utilisation of a Mini-USB connector. Located next to the main power connectors is a Mini-USB port labelled 'G.I.'. Plugging in the included cable into a USB header on your motherboard will sync up the power supply's information to your PC. This will allow you to monitor temperatures, fan curve, and power draw in real-time!
Conclusion
MSI MEG Ai1300P PCIE5 PSU
Product Name: Ai1300P PCIE5 PSU
Brand: MSI
Features

Design

Efficiency

Value For Money
Summary
MSI's MEG Ai1300P PCIE5 power supply is one of the latest additions to the market ideal for the next generation of graphics cards. Sporting a relatively minimalist design with a very high efficiency rating, a vast amount of power connectors this will be a great pick-up for high-end systems with the latest components. MSI newest entrant into the power supply market has set the bar relatively high, and yes this PSU is definitely expensive, but clearly warranted for the wattage increase comping with new PC parts. We're excited to see what MSI and other manufacturers have in store for the next generation of PCI-E.
Pros
✅ Support for the new, 600W PCI-E 5.0 connector.
✅ Can see real-time performance with Gaming Intelligence software.
✅ Perfect for next generation high-end graphics cards.
Cons
❌ Fairly pricey.
❌ Gold aesthetic won't be to everyone's taste.
❌ Isn't 80+ Titanium efficiency.