Introduction
Its time for another graphics card launch, but this one has been kept under wraps by Nvidia until CES in Las Vegas. Nvidia are announcing their new RTX 4070Ti graphics card, which was originally going to be branded as an RTX 4080 12GB variant. But after much backlash, Nvidia decided to 'unlaunch' their card and go back to the drawing board with a better name and price tag.
We've covered the performance metrics of this GPU in a number of other articles, but today we're going to be delving into the size of this powerful card, along with the cases we would recommend. The RTX 4070Ti isn't quite as big as its predecessors, but we would still recommend erring on the side of caution, as this card is still bigger than the majority of other options on the market.
Suggested Article: Palit GameRock Premium Edition GeForce RTX 4070Ti
Our Picks At A Glance
Keep reading for a more in-depth coverage of each PC case in this roundup!
How Big is the RTX 4070Ti?
So far, the RTX 4070Ti is looking to be pretty large compared to much of the RTX 3000 series, but it might be smaller than the RTX 4080 and 4090 GPUs. Unfortunately, consumers will be saddened to find out that there aren't any plans for Nvidia to release a Founders Edition card. However, we've got access to a range of AIBs that give us an idea of the size of this GPU. It looks like Palit's GameRock variant sits at 328.9mm out of the box. This is around the same size as the Palit 4080, which does raise concerns to some extent.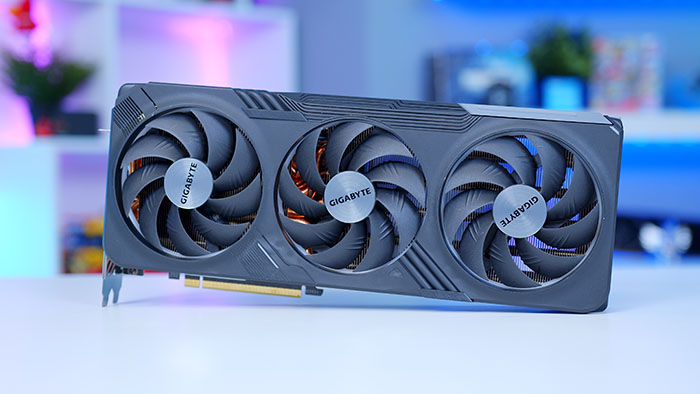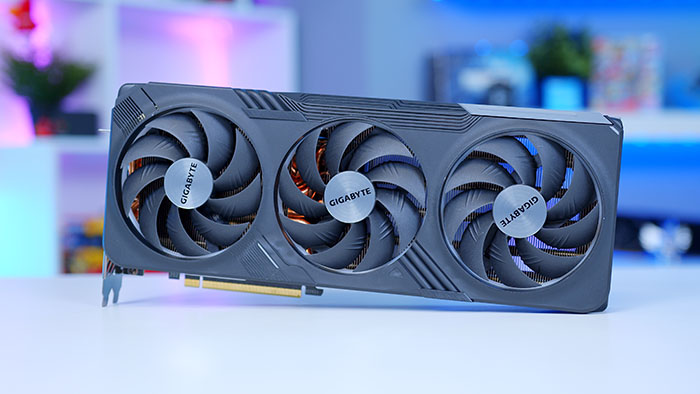 Looking at some of the other AIBs from MSI and Gigabyte, it seems that Nvidia have retained the massive shrouds that we saw with much of the other 40 series SKUs. I'm pretty disappointed that this is the case, as this pushes out more consumers looking for a new GPU. Those that are looking for an upgrade don't want to find out they also need to purchase a new case too.
Nvidia definitely need to reduce the size of their later market entrants, as I can imagine they'll land themselves in even more hot water. Ultimately, the size of these new cards might not be a deal-breaker for many consumers, but this is likely to put off a significant number of price conscious buyers.
Is the Nvidia RTX 4070Ti Too Big – A Clearance Guide
The new cards from Nvidia are undoubtedly massive, and many consumers looking to secure an upgrade for their new system might be faced with the difficult decision of picking up a new case. I do believe that the new cards are far too big for the majority of users, but whether you pick one up will depend on your use-case. For those who are certain on picking up a 4070Ti, you may be wondering how to figure out which case you need?
Determining the amount of clearance you need is a bit of a balancing act, but finding an equilibrium will minimise compatibility issues, along with ensuring the right amount of airflow to all of your components. Because these GPUs are gigantic, case clearance is a vital factor that can determine the overall temperature of your system. As a general rule, if you're building a PC with larger components, you'll want to average around 50-100mm of clearance around your case to ensure air can flow properly around the case. Doing this will reduce any compatibility issues, but more importantly, it will allow your GPU to breathe.
Below, we've put together a table of some of the 4070Ti AIBs to give you an idea of how big the various cards are:
| | |
| --- | --- |
| GPU | Dimensions |
| Palit GamerStorm | 328.9mm |
| Zotac Trinity | (unsure of dimensions) |
| MSI | 333mm |
As you can see from the table, many of the AIBs have still retained the gargantuan size we saw with the 80 and 90 SKUs. This means for those looking at an upgrade, you may need to consider picking up a new case for the sake of compatibility and airflow.
Top 3 Case Picks
Below we've picked out three cases from the roundup and given them an award based on their various features, pricing and design. We've provided a list of pros and cons for each case to give you an overview on each one.
Best Budget Case – Cooler Master TD500 Mesh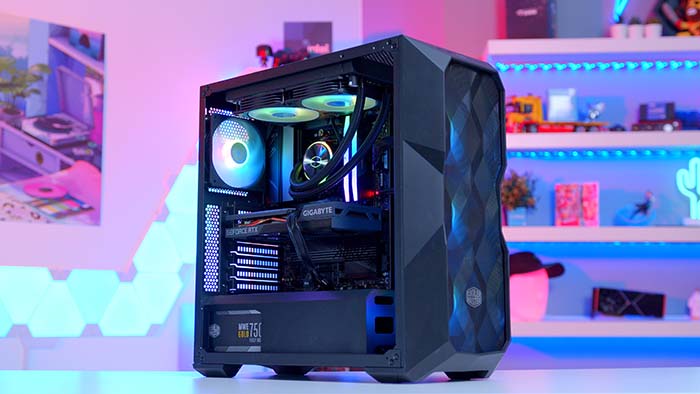 Pros
✅ Mesh design aids airflow.
✅ Three pre-installed ARGB fans.
✅ Versatile cooling options.
Cons
❌ Front IO isn't great.
❌ Only supports up to 12″ E-ATX motherboards.
Check the price of the Cooler Master TD500 Mesh on:
Best RGB Case – Corsair iCUE RGB 5000T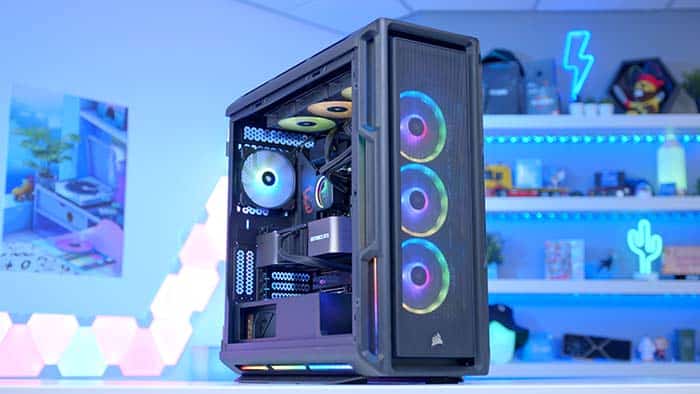 Pros
✅ Huge amount of RGB.
✅ Unique angular accents.
✅ Plenty of upgrade room.
Cons
❌ Very expensive.
❌ Chassis is quite heavy for a mid-tower design.
Check the price of the Corsair iCUE RGB 5000T on:
Best Overall Case – Hyte Y60 Mid-Tower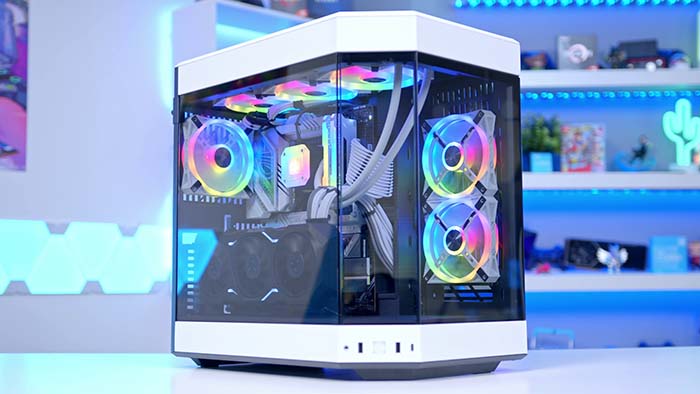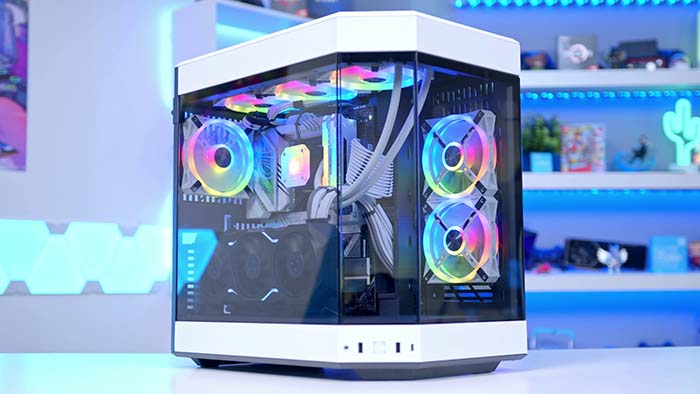 Pros
✅ Excellent airflow.
✅ Modern and sophisticated.
✅ Included PCI-E 4.0 riser cable.
Cons
❌ Only two USB ports.
❌ Doesn't support larger 360mm radiators.
Check the price of the Hyte Y60 Mid-Tower on:
The Best Cases for an RTX 4070Ti PC Build
Without anymore deliberations, here are the best cases to pair up with Nvidia's most recent addition to the market, the RTX 4070Ti. We've covered a range of options from budget designs all the way up to expensive and enthusiasts towers.
1. Lian Li Lancool 215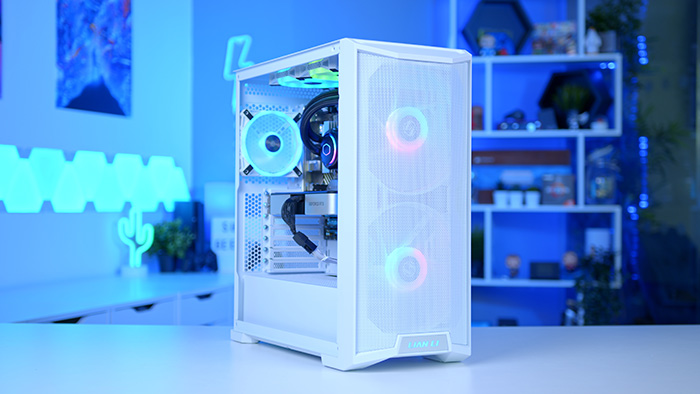 First off in our roundup is Lian Li's Lancool 215 case. The Lancool 215 has been a popular mainstay in the budget market due to its compact mesh design that allows for plenty of upgrade room. The front of the case is equipped with two 200mm ARGB fans and one at the rear, providing a clear push-pull configuration through your system so air can freely move through your components. This case is absolutely ideal for those building a smaller, more portable system but want plenty of room for a variety of large components.
Key Specs: Form Factor: Mid-Tower // Max GPU Length: 370mm // Motherboard Support: Mini-ITX, Micro-ATX, ATX, E-ATX (280mm) // PSU Support: ATX
Buy the Lian Li Lancool 215 on:
2. Cooler Master TD500 Mesh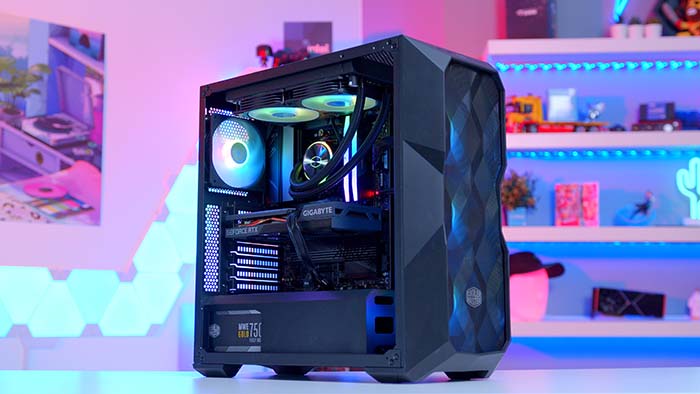 Next up is our best budget case, the Cooler Master TD500 Mesh. Much like the Lancool 215, this case offers a compact, mesh-based mid-tower design with a vast amount of internal space for large components. This case comes with a set of three pre-installed ARGB fans which can be plugged into included hub that contains extra fan headers for those sporting large radiators. The TD500 Mesh has a versatile set of options for cooling and motherboards, giving you plenty of options for a variety of different build types and styles.
Key Specs: Form Factor: Mid-Tower // Max GPU Length: 410mm // Motherboard Support: Mini-ITX, Micro-ATX, ATX, E-ATX // PSU Support: ATX
Buy the Cooler Master TD500 Mesh on:
3. Thermaltake The Tower 100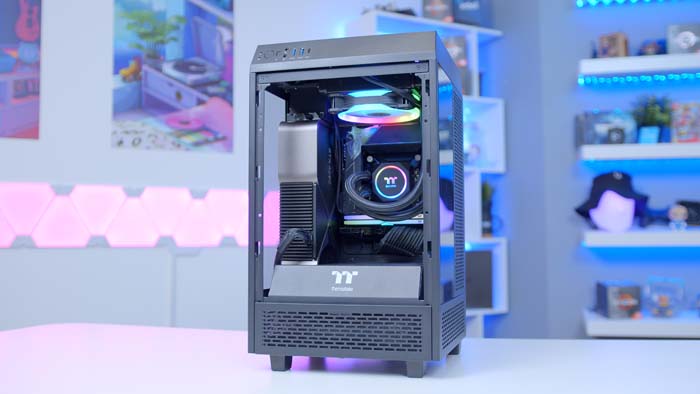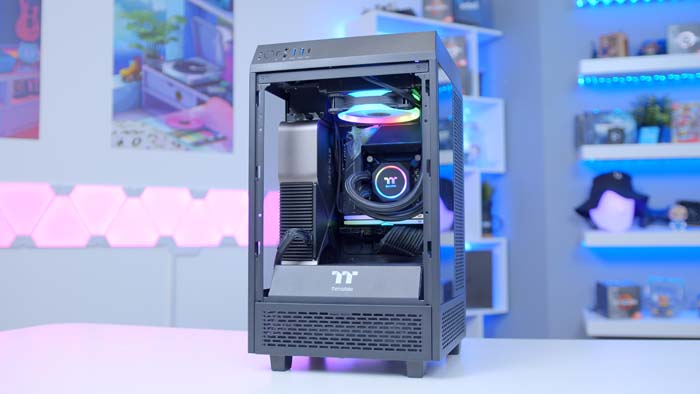 Thermaltake's Tower 100 is an awesome Mini-ITX design that offers a huge amount of space for a variety of components. We've recommended this case a number of times, and it recently featured in one of our PC builds with an RTX 4090! The Tower 100 comes with two pre-installed fans for plenty of airflow, and three tempered glass windows for a full view into your build and way to show your components off in all of their glory. With plenty of space for large graphics cards, the Tower 100 is perfect for those that are looking to build a gaming system within a versatile compact and portable case.
Key Specs: Form Factor: Mini-Tower // Max GPU Length: 330mm // Motherboard Support: Mini-ITX // PSU Support: ATX
Buy the Thermaltake Tower 100 on:
4. Hyte Y60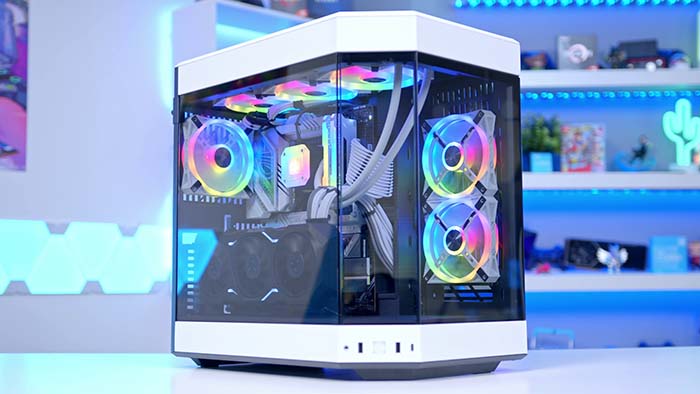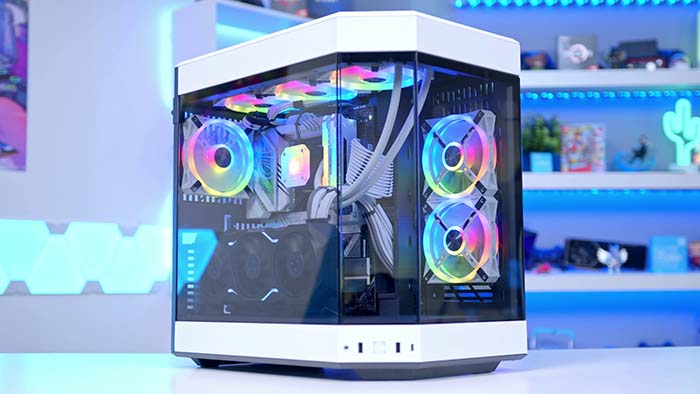 The Hyte Y60 is one of the best looking cases that we've ever had in the office. The Y60 strikes a fine balance between form and function, offering a unique and sophisticated looking case that also provides plenty of airflow, with room for a myriad of components. The angular window gives you a full view into your build, which is ideal for those that have opted to use a vertical GPU mount. Speaking of which, the Y60 also comes with a PCI-E 4.0 riser cable that allows you to install all of the latest graphics cards with ease.
Key Specs: Form Factor: Mid-Tower // Max GPU Length: 375mm // Motherboard Support: Mini-ITX, Micro-ATX, ATX, E-ATX // PSU Support: ATX
Buy the Hyte Y60 on:
5. Corsair iCUE 5000T RGB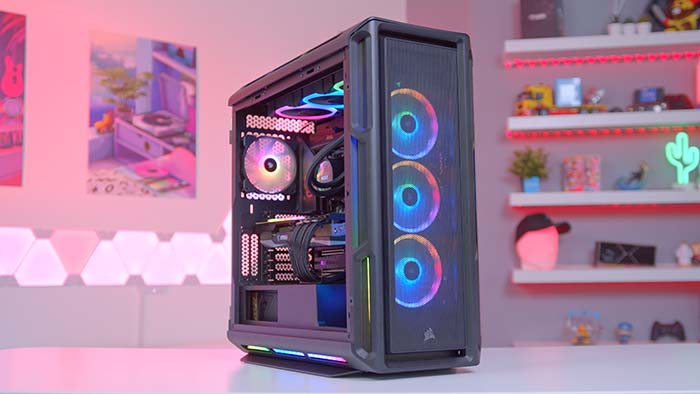 We've taken a look at Corsair's iCUE 5000T before in a full review, and needless to say, this case is the cream of the crop when in terms of RGB. This case is equipped with four pre-installed RGB fans. You'll also find that the top, bottom, and sides are covered in RGB strips, further lighting up the case. This can of course be fully customised with Corsair's industry leading iCUE software, providing a huge range of options for various lighting effects and colours. This case is expensive, but if you're looking for the perfect RGB disco, the iCUE 5000T will not disappoint!
Key Specs: Form Factor: Mid-Tower // Max GPU Length: 400mm // Motherboard Support: Mini-ITX, Micro-ATX, ATX, E-ATX // PSU Support: ATX
Buy the Corsair iCUE 5000T on: