Introduction
The RTX 4080 is one of the most powerful graphics cards on the market, striving to offer strong performance at 4K, with Ray-Tracing enabled. However, finding the right RTX 4080 can be a challenging decision at times.
The RTX 4080 is undeniably an expensive graphics card, making purchasing the correct variant an incredibly important decision to get right. That's why we've rounded up cards from a number of manufacturers to recommend our top three, based on our opinions and testing of each GPU. In this buyers guide, we'll be going over our picks in more detail, discussing the pros and cons of each to declare which RTX 4080 graphics card is the best overall.
Our Recommendation: NVIDIA GeForce RTX 4080 Founders Edition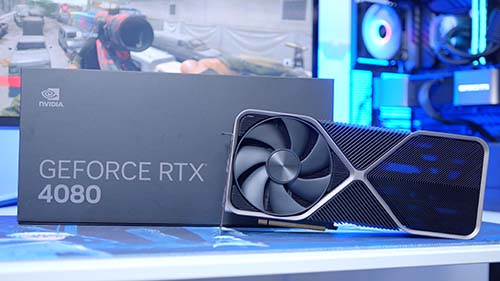 📸 View the RTX 4080 gallery.
After testing a number of RTX 4080 graphics cards on the market, the Founders Edition is the one card that stood out to use above all of the other options. The Founders Edition RTX 4080 is one of the few cards that comes in at the sacred MSRP price point, which is what gives this graphics card somewhat decent value for money. It does this whilst maintaining solid performance at its given price point.
While the other options can be tantalising, as soon as you start to surpass MSRP, the value-proposition of the RTX 4080 drops significantly. Needless to say, if you need an RTX 4080 graphics card, the Founders Edition is the way to go.
All RTX 4080 GPUs in Our Testing Roundup
Suggested Article: Best Power Supplies to Buy for the Nvidia RTX 4080
The Best RTX 4080 GPUs to Buy
1. NVIDIA GeForce RTX 4080 Founders Edition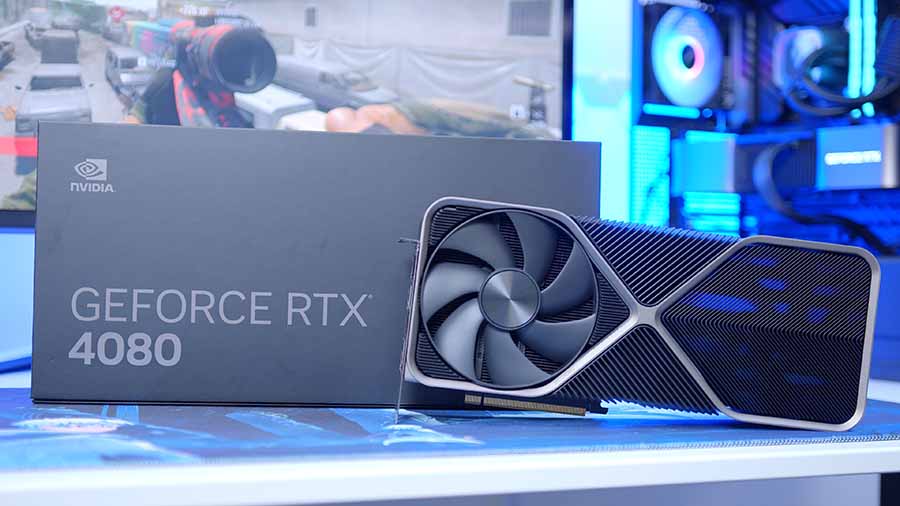 Much like the Founder's Edition RTX 4090, the Founders Edition 4080 is a simply stunning graphics card that excels in both visual and performance. The traditional three-fan cooling approach found on most GPUs of this class is swapped for an innovative, dual-chamber, dual fan solution.
This segments the GPU into two distinct sides, with a fan on the bottom left, and top right hand sides. This design is tremendously efficient, which helps to keep a lid on the higher temperatures the RTX 4080 serves up over it's lower powered alternatives.
One of the main strengths of the Founders Edition RTX 4080 is it's market price point. Usually sitting at MSRP, even with its out of box boost clock speeds, it is a relative bargain when compared to most RTX 4080 options out there. This makes the RTX 4080 Founders Edition a worthwhile option for more price conscious buyers.
While I personally think this card looks fantastic, it may be a little too restrained for some tastes with an undeniably more simple design compared to other AIB options on the market. Some might argue that spending this much on a GPU should come with some more bells and whistles, like customisable RGB lighting, but I personally think this card looks fantastic.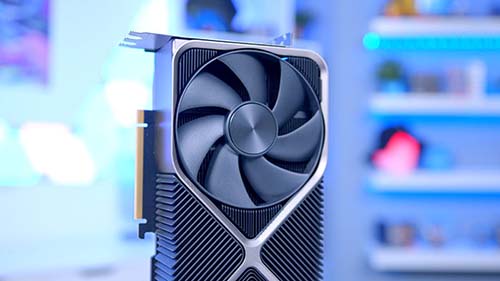 Buy the NVIDIA RTX 4080 Founders Edition on:
2. Gigabyte AORUS Master RTX 4080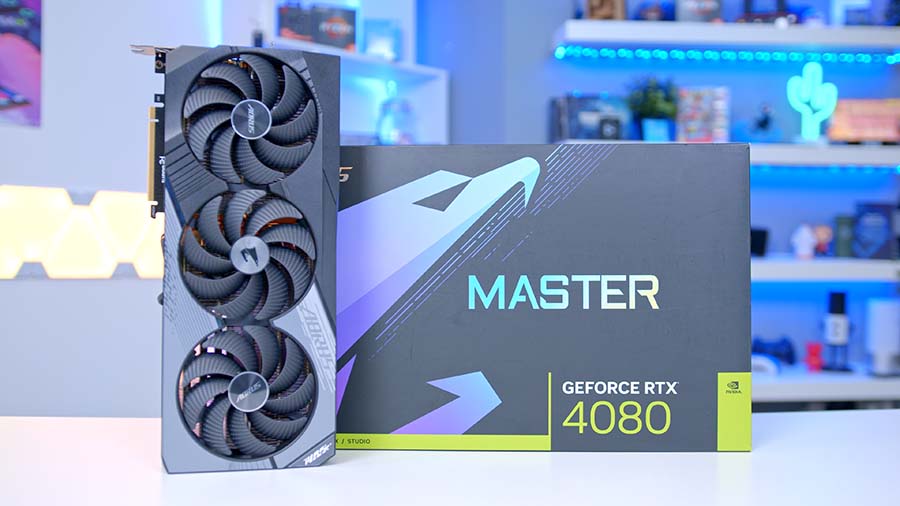 Gigabyte AORUS Master RTX 4080 is an absolutely gigantic card, and one of the biggest GPUs on offer from this particular range. If you're willing to get past the size of this card, the AORUS Master is excellent when it comes to thermals. The triple-fan design is able to maintain constant static pressure, pushing air around the GPU in a bid to keep temperatures nice and low. If you're looking for good thermals, the AORUS Master is a great choice.
The Gigabyte AORUS Master is a very chunky and blocky design, providing RGB that lines each fan, with a small strip on the front of the card.
Though this might not be the sleekest looking GPU of the bunch, it does provide a wide feature set with plenty of customisation. The small LCD screen atop the card is just one example of this, and allows you to display different things, such as temperatures, pictures, and animated GIFs.
Coming in at 357mm in length, we should further emphasise just how big this card is, and how this will inevitably limit the case choices available to you. At almost $200 above MSRP at the time of writing, it is also not cheap, with Gigabyte certainly charging for the extra features available. For those picking up an RTX 4080, the AORUS Master is definitely worth considering, but it is also worth weighing up the competition to see if the higher price and size of the AORUS Master can be avoided.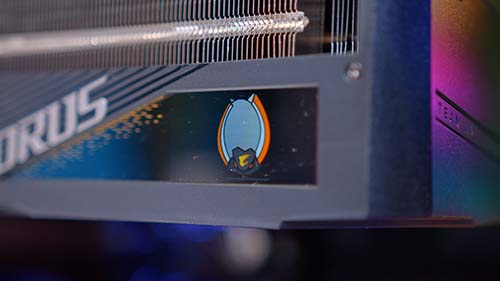 Buy the Gigabyte AORUS Master RTX 4080 on:
3. MSI Suprim X RTX 4080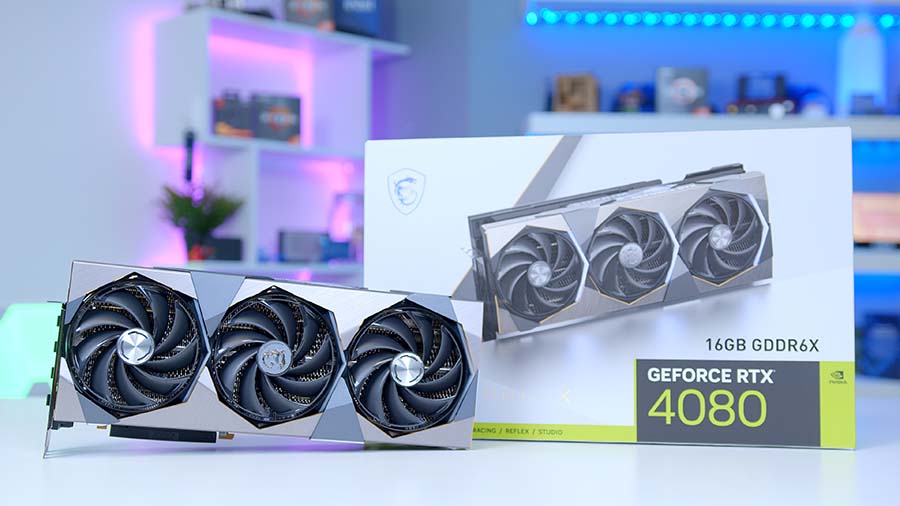 MSI's Suprim X 4080 offers a great inbetween when compared to the small, sleek Founders Edition, and the bulky RTX 4080 AORUS Master. The design is a little more minimal, but still angular, aggressive, and clearly aimed at the gaming market.
The strong Suprim X cooler also does a great job thermally, allowing for a slight overclock on the boost speed from the factory. As such, prospective buyers can certainly enjoy a few more frames in their favourite titles with the increased boost speed, alongside a great thermal output. Historically, the Suprim X cards are the sophisticated alternative in a particular GPU range, and I must admit, I'm a big fan of the RTX 4000 variants.
MSI has unlocked some feelings of nostalgia, with the Suprim X 4080 offering a similar look to the old 1000 series Founders cards, due to the various angular accents. I'm a big fan of the chevron design, and minimal RGB. But don't worry RGB lovers, there's still some custom lighting effects available. I'd say if you're looking for a restrained, gaming-inspired card, this is the one!
Whilst I do love the Suprim X model, it's downfall -much like the other AIBs- is the price. MSI charge a significant premium for their Suprim cards, so the already pricey RTX 4080 comes in with a price tag that some may not be too comfortable with.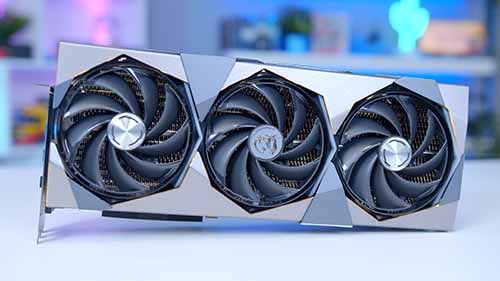 Buy the MSI Suprim X RTX 4080 on:
How We Tested the Best RTX 4080 Graphics Cards
To determine which RTX 4080 is the best option, our in-house benchmarker, Harry Coleman put all of these cards through a series of different tests. This involves benchmarking them against the newer and older options from NVIDIA's and AMD's product ranges, within a mass of different games. Our full testing suite includes a plethora of triple A titles such as Starfield, Baldur's Gate 3, and Hogwarts Legacy, along with a number of popular Esports games too. The main factors that we take into account when testing are:
Gaming and Workstation Performance
Thermal Capability
Size
Power Consumption
Aesthetic
Value for Money
Frequently Asked Questions
Is the RTX 4080 worth it?
While expensive, the RTX 4080 is undoubtedly a very good graphics car for playing the latest AAA titles at 1440p and 4K, making it a worthwhile choice for high end gamers.
How much power does the RTX 4080 need?
The RTX 4080 requires around 250W of power, with Nvidia recommending a 750W power supply or above for an RTX 4080-based system.
Is the RTX 4080 better than RTX 3090?
Yes – the RTX 4080 excels when compared to the last generation of RTX 3000 series graphics cards, including the RTX 3090.