Introduction
The brand new Intel 13th-Gen CPUs are finally here, and in a nutshell, they're very impressive. We've got three of the new SKUs into the doors of the Geekawhat offices and we've been hard at work testing them out to see how they perform. In today's gaming PC build we're making use of the top-end CPU in the new range, the Core i9 13900K. This CPU has more cores and threads than its predecessor on the Alder Lake platform, and unsurprisingly the performance is incredible.
In this build we've paired up the Intel Core i9 13900K with Nvidia's most powerful GPU, the Founders Edition RTX 4090, and one of Samsung's brand new SSDs on the Gen4 interface, the 990 Pro. All of these component make up the most powerful build we've ever put together, and what must be the most powerful consumer Gaming PC you can build right now. As always, we'll be breaking down the main components with some peripherals recommendations towards the end, and of course benchmarks so you can see this PC fly in 4K gaming.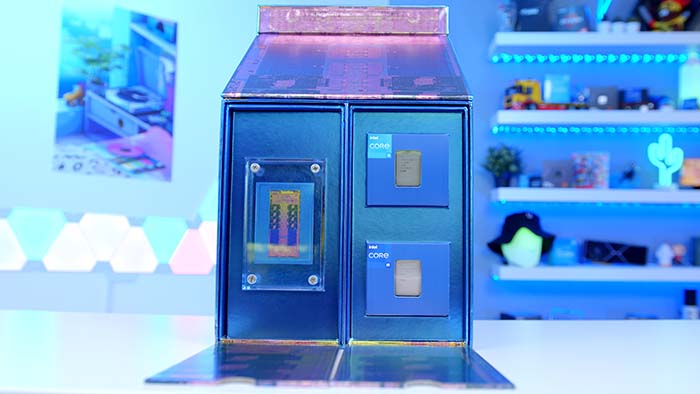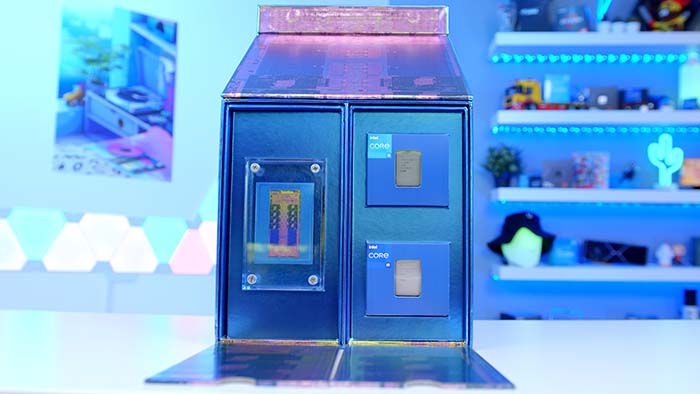 Suggested Article: Intel Core i9 13900K Review – The Performance King of CPUs
Main Components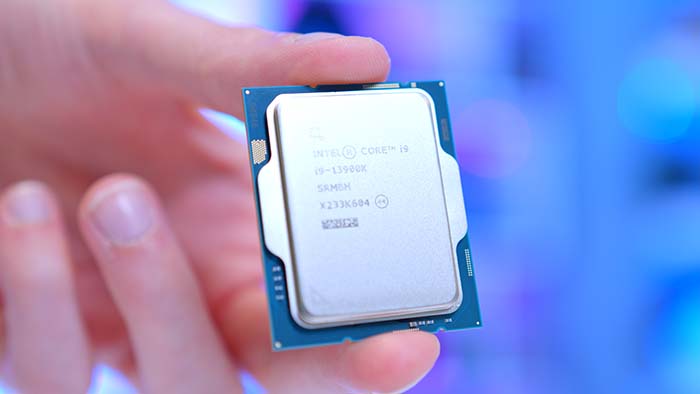 The Intel Core i9 13900K is the most powerful gaming CPU on the market. This is an incredible chip for gaming at 4K and beyond.
CPU: Intel Core i9 13900K
First off is our CPU choice, which as you've probably guessed by reading the title, is the Intel Core i9 13900K. This CPU sits on the reworked Alder Lake architecture known as Raptor Lake, bringing an increased core count, better efficiency and higher clock speeds. There were worries that the 13900K wouldn't offer much of a generational boost compared to the king of performance the 12900K, but Intel have pulled it out of the bag here!
The Core i9 13900K sits at the top of all of our benchmarks in both single and multithreaded performance making it an all-rounder in 4K games, and for a variety of workstation applications. For more detail you can check out our coverage of the new 13th-Gen CPUs on our website, or the full review of the Core i9 13900K.
Buy the Intel Core i9 13900K on:
Key Facts:
Boost Clock Speed: 5.8GHz
Core Count: 24
Thread Count: 32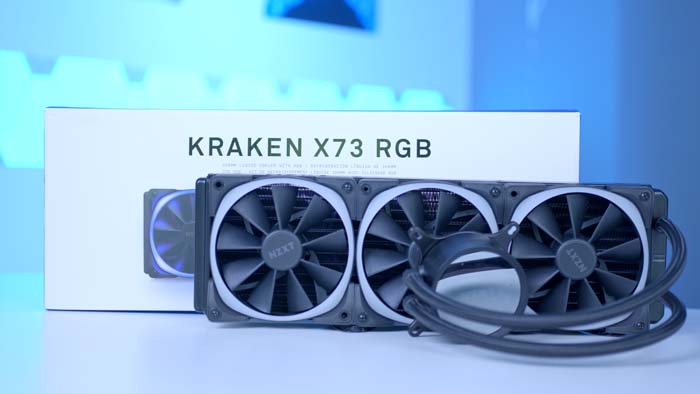 CPU Cooler: NZXT Kraken X73
The new Intel CPUs have improved efficiency, but the increased TDP means that these new processors do run slightly hotter than we've been used to. For this reason, we've picked out an excellent CPU cooler that we know will ensure our thermals remain consistent even when the 13900K is under heavy load. NZXT's Kraken X73 features a 360mm AIO cooler with an awesome looking infinity mirror, adding great performance and even better visuals in to this build!
Buy the NZXT Kraken X73 on:
Key Facts:
Radiator Size: 360mm
Included Fans: 3
RGB: Yes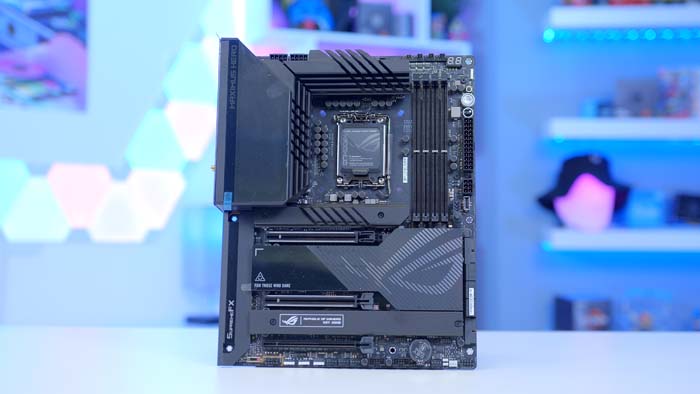 ASUS ROG Maximus Z790 Hero
We've taken look at the ROG Maximus Z790 Hero in a full review, and this motherboard is a great option for any high-end, 13th Gen build. Out of the box you've got support for DDR5 memory, running at up to 7800MHz, widespread PCI-E 5.0 support for graphics cards and SSDs, and plenty of high speed USB ports (including USB 4) for a variety of different accessories and peripherals. This board also has an ample amount of VRM power phases and cooling, perfect for overclocking the 13900K!
Buy the ASUS ROG Maximus Z790 Hero on:
Key Facts:
Form Factor: ATX
Built-in IO Shield: Yes
Max Memory: 128GB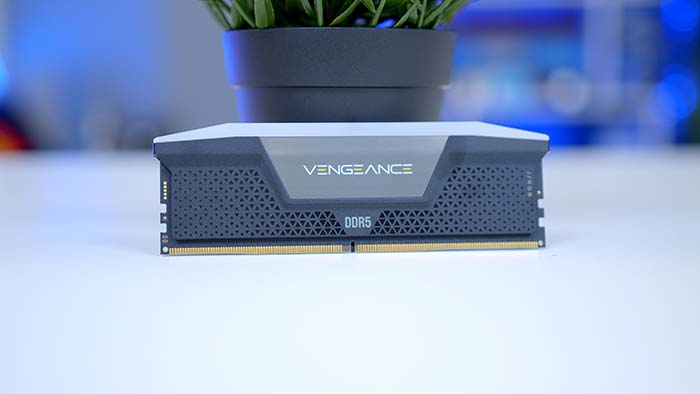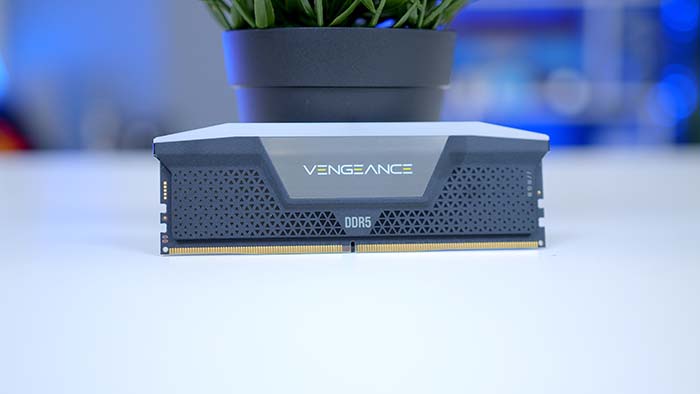 RAM: Corsair Vengeance RGB DDR5
For our RAM choice, we've paired up this system with some of Corsair's Vengeance RGB DDR5. This kit has a relatively decent latency of CL36, and a high clock speed of 5600MHz, perfect to keep up with the performance of the 13900K. The customisable RGB lighting can also be fully customised within Corsair's iCUE software for improved colours and lighting effects.
Buy the Corsair Vengeance RGB DDR5 Kit on:
Key Facts:
Capacity: 32GB
Clock Speed: 5600MHz
CAS Latency: 36-36-36-76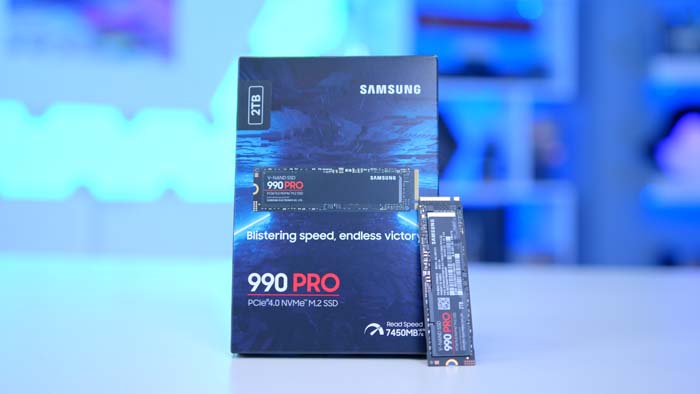 SSD: Samsung 990 Pro
Samsung's new 990 Pro SSD is one of the last SSDs to release on the Gen4 interface, boasting over 7GB/s read speeds, and up to 6.9GB/s write speeds. This SSD is the major competitor to Seagate's performance king, the FireCuda 530, and is perfect for providing optimal load speeds and boot times.
Buy the Samsung 990 Pro on:
Key Facts:
Capacity: 2TB
Read Speeds: 7450MB/s
Write Speeds: 6900MB/s
Interface: PCI-E Gen4 x4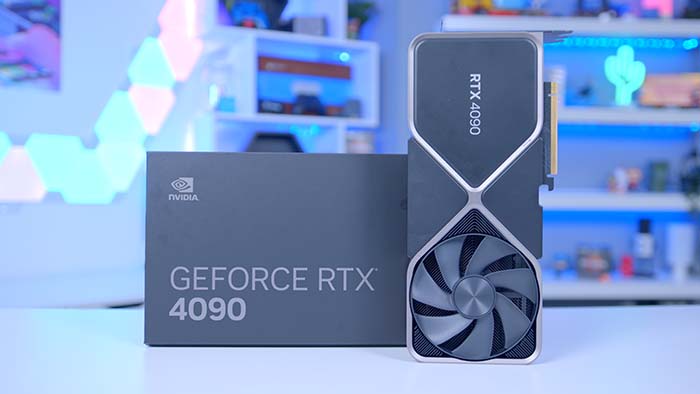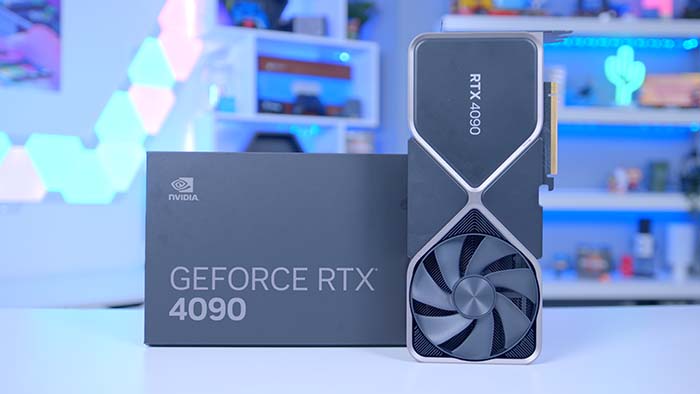 GPU: Nvidia RTX 4090 Founders Edition
To build the best performing system that money can buy we'll need an equally powerful GPU. For this criteria, there can only be one choice. Introducing the Founders Edition Nvidia RTX 4090 (to be clear, any RTX 4090 cooler will do!). This incredible GPU brings unrivalled and unmatched performance when it comes to 4K gaming, and does not falter when it comes to Ray-Traced titles. Needless to say, if you're looking to a top performing GPU for a high-end system, the RTX 4090 should be your go-to choice.
Buy the Nvidia RTX 4090 Founders Edition on:
Key Facts:
CUDA Cores: 16384
TDP: 450W
RT Cores: 191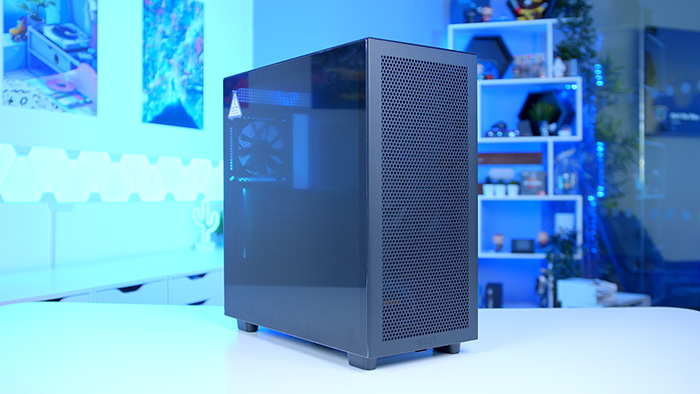 Case: NZXT H7 Flow
NZXT's H7 Flow is an excellent case to house all of our components providing plenty of room for extra fans, while improving airflow and thermals with the mesh front design. NZXT cases look sleek and stylish adding to the aesthetics of our build and this particular model adds versatility with airflow at the forefront of the design.
Buy the NZXT H7 Flow Case on:
Key Facts:
Form Factor: Mid-Tower
Fan Support: 6+
Motherboard Support: Mini-ITX, MicroATX, ATX, E-ATX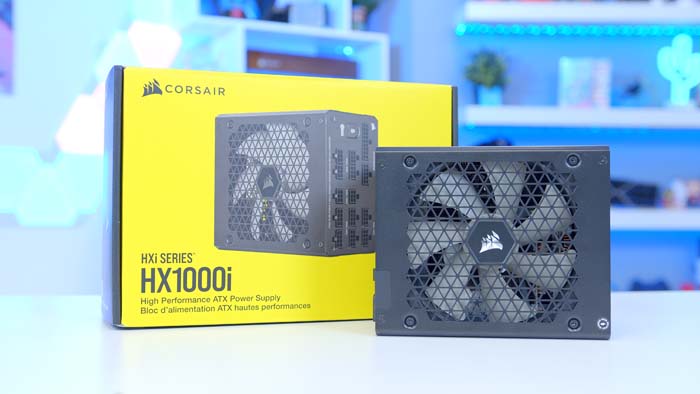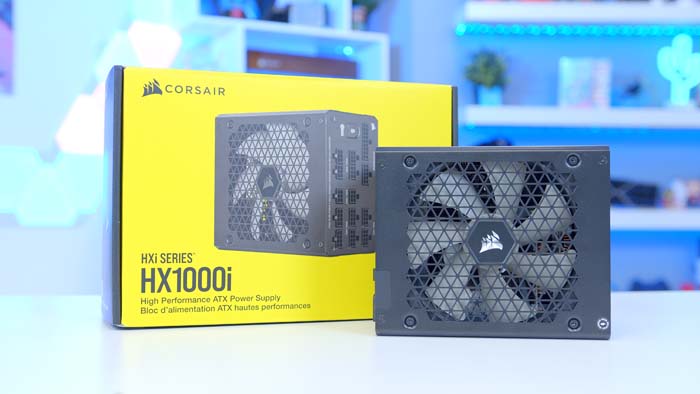 PSU: Corsair HX1000i
This new Corsair power supply is ideal for providing the wattage we need for this insanely powerful build, while offering excellent efficiency. This 80+ Platinum rated HX1000i is fully modular, allowing the end user to pick and choose which cables are and are not required.The high efficiency rating reduces any power lost as heat or noise, too!
Buy the Corsair HX1000i on:
Key Facts:
Wattage: 1000W
Modular: Fully
Efficiency: 80+ Platinum
Peripherals
To finish off this insanely powerful build we've picked out three peripherals that match the high performance design that we've gone for. All of the peripherals choices that we've made are the best that money can buy ensuring you get the most out of your build while providing a competitive edge within games!
Logitech G502X Plus Mouse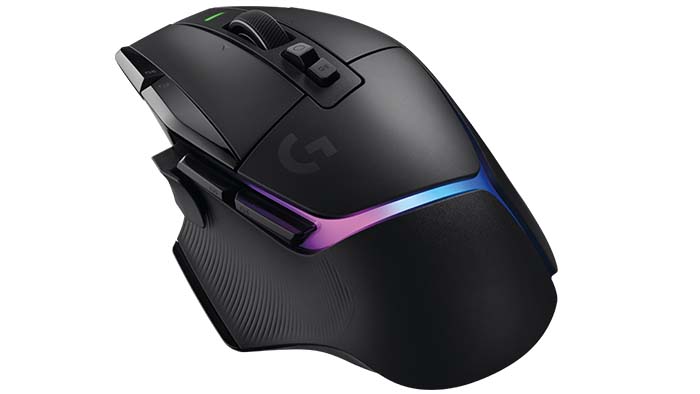 For our mouse we've picked out Logitech's brand new G502X Plus mouse. This incredible mouse features a reinvented G502 design offering an ergonomic and comfortable chassis, with Logitech's renowned LIGHTSPEED wireless technology. Sporting a 25000 DPI sensor, LIGHTSYNC RGB technology which can be fully customised, and optical-mechanical switches providing speed and reliability.
Buy the Logitech G502X Plus Mouse on:
Corsair K100 RGB Keyboard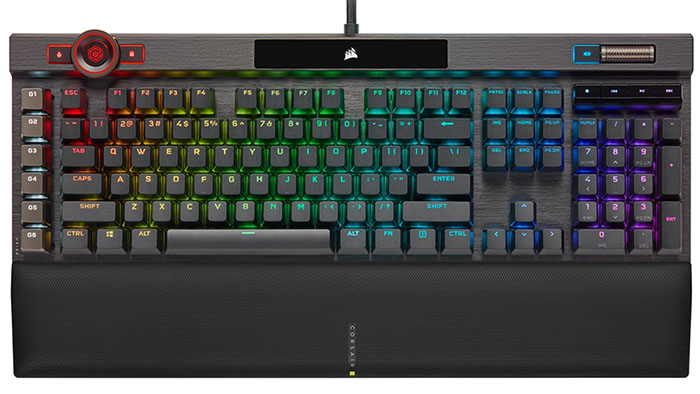 Corsair's K100 RGB keyboard is one of our favourite designs here at GeekaWhat based on the blazing-fast and smooth OPX switches, and unique dial design that allows you to customise your PC, change lighting and switch applications and more. Each key has per-key programmable RGB backlighting which can be fully customised within Corsair's industry leading iCUE software.
Buy the Corsair K100 RGB Keyboard on:
SteelSeries Arctis Nova Pro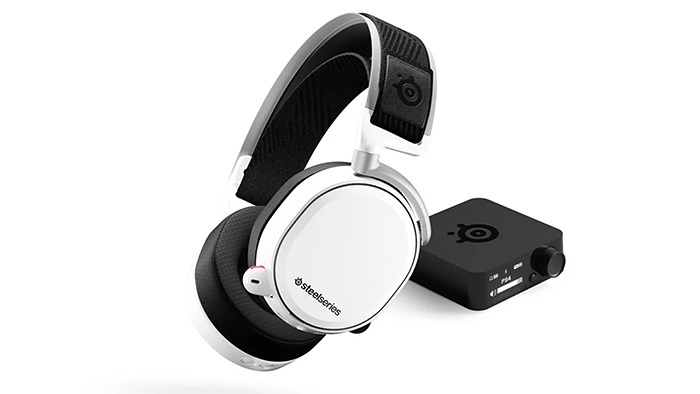 The SteelSeries Arctis Nova Pro is one of the best headsets that money can buy. Featuring the Nova Pro Acoustic System and Premium high fidelity drivers providing crystal clear audio quality enhanced with software. You can hot-swap between two batteries allowing you to constantly have power to your headset. The Arctis Nova Pro is also multi-system compatible allowing you to use multiple platforms.
Buy the SteelSeries Arctis Nova Pro on:
Benchmarks
Now for the most important part – benchmarks. We've put this build through the wringer with a variety of gaming benchmarks in triple A and popular Esports titles. We've cranked up the settings to the max to see how it would perform, and unsurprisingly the 13900K and RTX 4090 combo did not disappoint! You can check out all of our full gaming benchmark runs on our very own YouTube channel 'Benched', where you'll find a numerous videos benchmarking the latest CPUs and graphics cards.
Gallery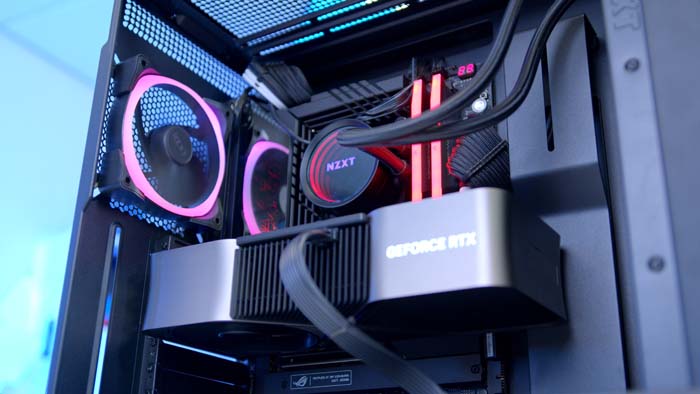 Video