Introduction
After the successful release of RTX 4090, Nvidia have followed up their first 4000 series graphics card with a slightly lower priced RTX 4080, a card that looks to dominate the 4K gaming market.
The RTX 4080 is just one of many new components to launch recently, making now a better time than ever to build a high-end gaming PC build. But just how well does the RTX 4080, and which parts should you pair up with Nvidia's budding new 4K titan?
We've managed to get a few RTX 4080 designs through our doors, running exhaustive testing on each of our units. This has given the data to talk through the RTX 4080's performance, and evaluate exactly which components are best paired up with Nvidia's newest GPU.
Main Components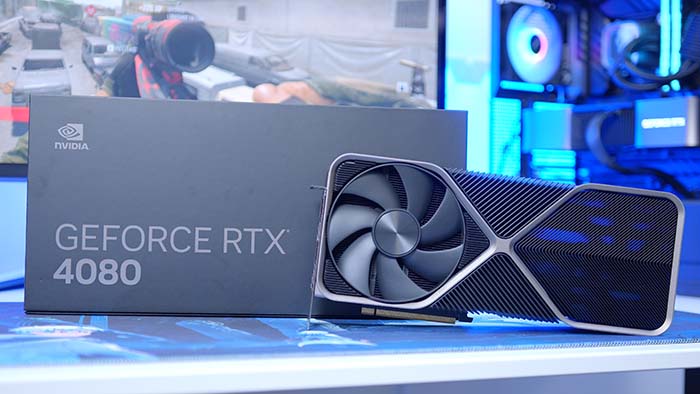 GPU: Nvidia RTX 4080 Founders Edition
Let's start things off by looking at the main attraction, the brand-new Nvidia RTX 4080 Founders Edition! We've been testing Nvidia's latest 4000 series GPU ever since it arrived at our offices, looking extensively at how well it matches up to the 4090, and last-gen 3000 series cards.
Key Facts: Base Clock: 2.2GHz // Boost Clock: 2.5GHz // CUDA Cores: 9728 // TDP: 320W // RT Cores: 76
The 4080 is an impressive card that blows the last-gen GPUs out the water when it comes to performance, and once paired with DLSS 3.0, it becomes one of the best gaming experiences money can buy. Unsurprisingly, the performance of the 4080 is weaker than the 4090, but the reduced price makes it a more accessible option.
Whilst the price will still be too steep for most gamers, the 4080 is a step in the right direction for the latest generation to compete with the price of high-end 3000 series cards such as the 3090 and 3090Ti. We will be providing more details on the performance of this card in the benchmark section later on, but be sure to check out our full reviews of the RTX 4080 graphics cards for a more detailed look at performance and the latest Ada Lovelace GPU architecture.
Buy the RTX 4080 Founders Edition on: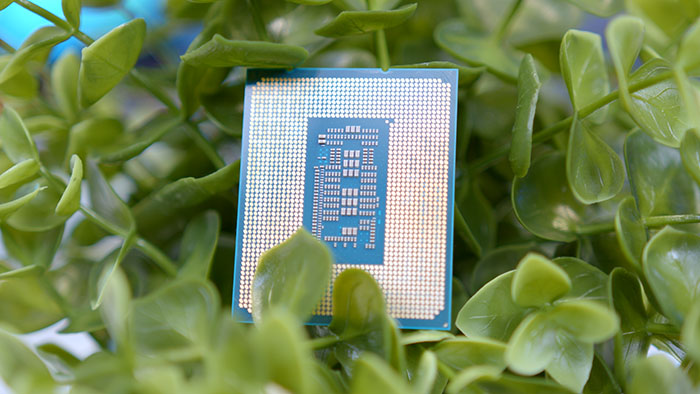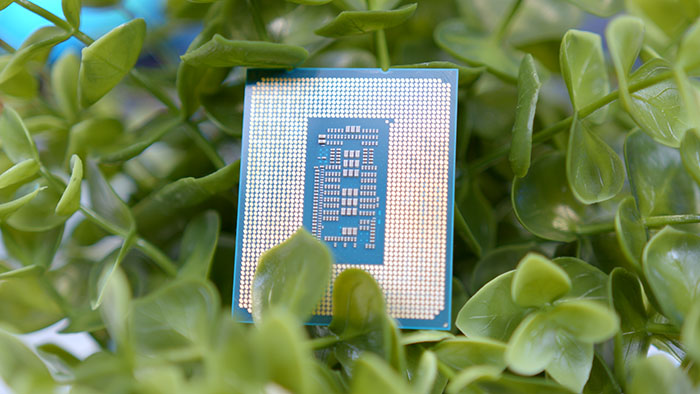 CPU: Intel Core i7 13700K
To complement the RTX 4080, we'd recommend picking up one of Intel's latest CPUs, the Core i7 13700K. You may be wondering why we decided to pick the i7 instead of the more powerful i9? To put it simply, the i7 has everything we need performance-wise, and will save us a few pennies in the process. With the high-performance parts in this build, the price can easily add up, making it necessary to reduce costs where possible.
Key Facts: Base Clock Speed: 3.4GHz // Boost Clock Speed: 5.4GHz // Core Count: 16 // Thread Count: 24
We were extremely impressed with the performance of all the Intel 13th gen processors, especially when compared to the previous generation and AMD's new Ryzen 7000 options. The Core i7 13700K is arguably the best when it comes to price-to-performance out of the new range of CPUs, offering similar results to the Core i9 12900K. In fact, the 16 cores and 24 threads in the new i7 is the same amount as the last-gen i9, and possesses a greater boost clock speed of 5.4GHz.
If you're looking to learn more about this CPU,we've covered all the details of the Intel Core i7 13700K in our full review.
Buy the Intel Core i7 13700K on: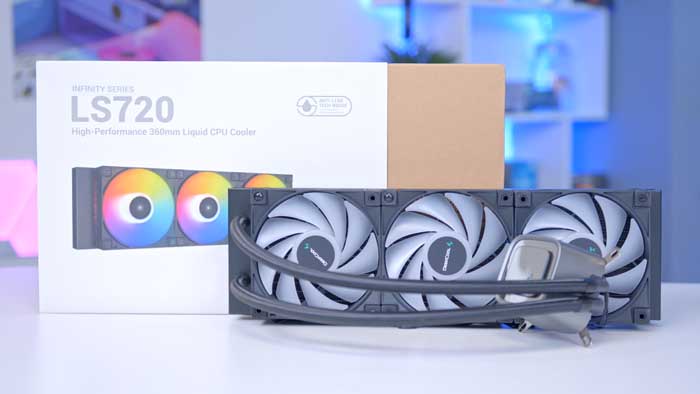 CPU Cooler: DeepCool LS720
To keep the CPU in this system nice and cool, we've picked up the DeepCool LS720. Given the power of the components in this build, there Is a fair bit of heat to need to counter. A large, efficient cooler is the perfect way to counteract this, with DeepCool's LS720 a top choice. With a 360mm radiator that comes with 3 fans included, the cooler's design has been revised to provide improved cooling and noise-reduction. For example, the included water pump is on its 4th iteration, with the latest version containing improved coolant flow, a more powerful motor, and a thick copper base for a better CPU connection.
Key Facts: Radiator Size: 360mm // Included Fans: 3 // RGB: Yes
But performance is not the only quality that the LS720 will add to this build, as there is a lot of RGB incorporated into the design. Lighting can be found on each of the included fans, as well as a healthy amount on the border of the radiator pump. The pump includes a rotating plate that can be customised to project a logo of your choice, which adds a nice personal touch to any build.
Buy the DeepCool LS720 on: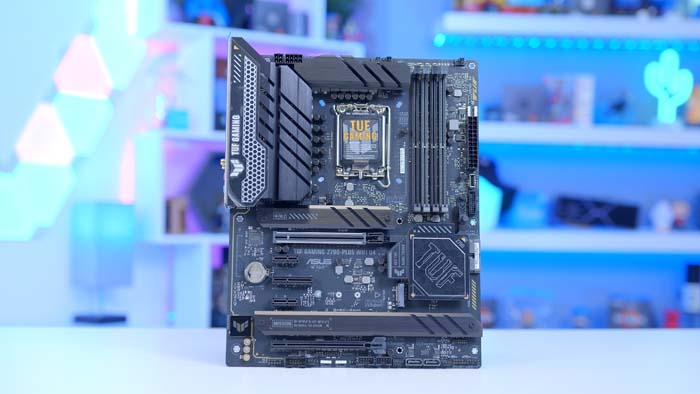 Motherboard: ASUS TUF Z790-Plus WiFi D4
Moving onto the motherboard of choice for this build, the ASUS TUF Z790-Plus WiFi D4 is the ideal partner for our Core i7 CPU. Z790 motherboards have been specifically designed for Intel's 13th gen, making them the only 'easy to recommend' companion for our high-end CPU of choice. We've looked at a number of the latest Z790 motherboards previously, and found this to be one of the top designs on balance.
Key Facts: Form Factor: ATX // Built-in IO Shield: Yes // Max Memory: 128GB
One of the main reasons for this selection is due to the sheer amount of connectivity options available. ASUS have packed a lot into this ATX board, including 8 USB ports, 4 M.2 SSD slots, and PCIe 5.0 support for the latest GPUs. All of these connectivity options makes this board a great choice for those with lots of peripherals in their setup, whilst leaving space for future component upgrades too.
Buy the ASUS TUF Z790-Plus WiFi D4 on: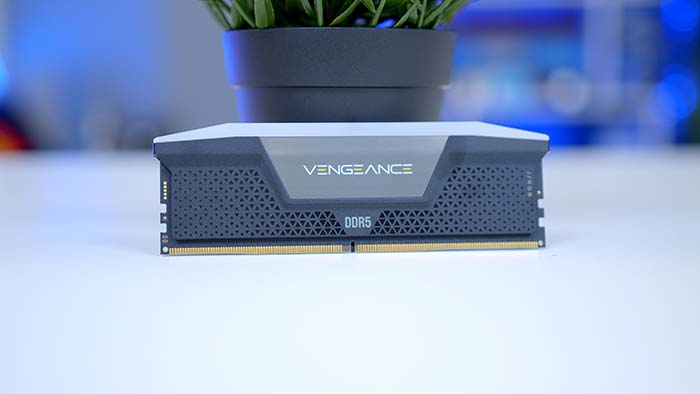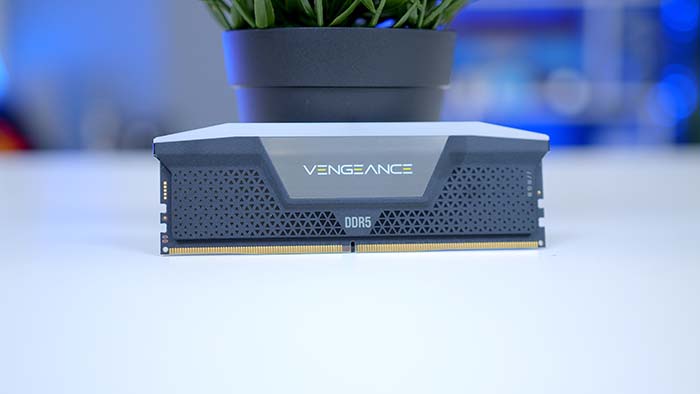 RAM: Corsair Vengeance RGB DDR5 32GB
For the RAM, we've picked the Corsair Vengeance RGB DDR5. The power of Nvidia's newest GPU means that DDR5 is the best choice in order to experience the true performance potential of the RTX 4080. Corsair's Vengeance range of memory is frequently used in our PC builds, and has proven itself to be a reliable pick.
Key Facts: Capacity: 32GB // Clock Speed: 5600MHz // CAS Latency: 36-36-36-76
We've chosen the Vengeance RGB DDR5 32GB for this build in particular as it will offer a great blend of style and substance. The CL36 Latency and 5600MHz clock speed provides enough memory for a smooth gaming experience in even the most demanding titles, and the the RGB lighting strip located on top of the sticks are bright enough to contribute to any PC build. The RGB lighting can also be synchronised to other Corsair iCUE compatible products, unlocking plenty of custom effects for your build.
Buy the Corsair Vengeance RGB DDR5 32GB on: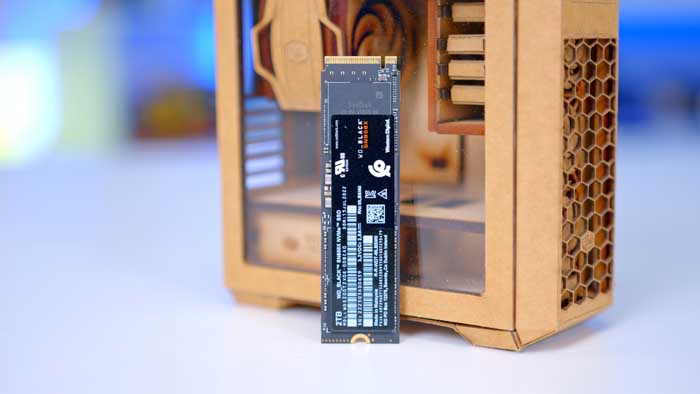 SSD: WD Black SN850X 2TB
Due to the premium nature of this build, we've splashed out on 2TB of storage. WD Black's SN850X is an ultra-fast M.2 SSD that is designed to deliver premium gaming performance. With read speeds of 7300MB/s and write speeds of 6600MB/s, load times and latency won't be an issue in any game or software you throw into this additional storage option.
The SN850X is also available with an optional heatsink, which will help to reduce the chance of overheating. Whilst the cooling systems in this build should be substantial enough to support the SSD without the heatsink, a little bit of extra protection is never a bad thing!
Key Facts: Capacity: 2TB // Read Speeds: 7300MB/s // Write Speeds: 6600MB/s // Interface: PCIe Gen4 x4
Buy the WD Black SN850X 2TB on: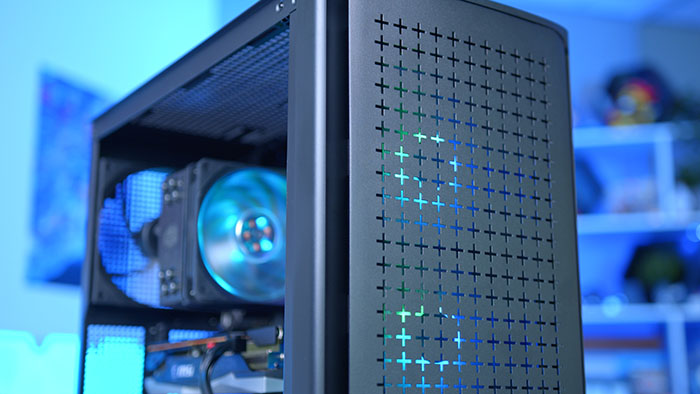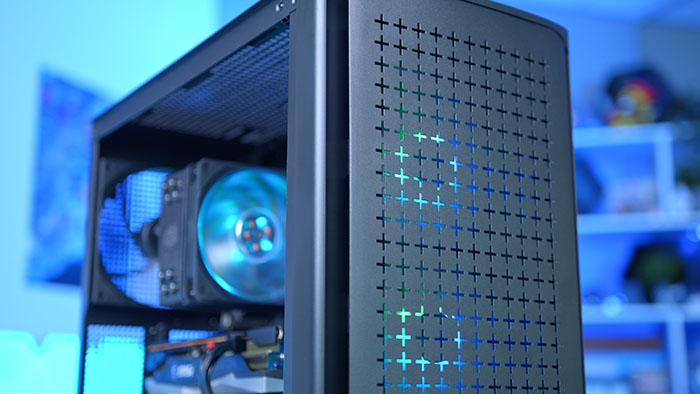 Case: DeepCool CK560
We've picked up another DeepCool product to hold all of our components in place. The DeepCool CK560 is a mid-tower case that offers plenty of ventilation thanks to the mesh surface on the front, top, and back of the case. But instead of the embracing the mesh, this design disguises it with a unique front panel covered in cross-shaped holes, which provides a subtle aesthetic. It may not be a winner for everyone, but we love how the CK560 looks, especially when the RGB lighting is shining through the front panel.
Key Facts: Form Factor: Mid-Tower // Fan Support: 6 x 120mm // Motherboard Support: E-ATX, ATX, micro-ATX, mini-ITX
In terms of support, the CK560 is a versatile option that can support bigger components such as the RTX 4000 series GPUs. You can also fit up to six 120mm fans at once, which should provide more than enough airflow to keep the temperature down. Finally, the I/O at the top of the case includes a 3.5mm audio jack, a USB-C port, and two USB ports, giving you enough ports to easily connect peripherals to the system.
Buy the DeepCool CK560 on: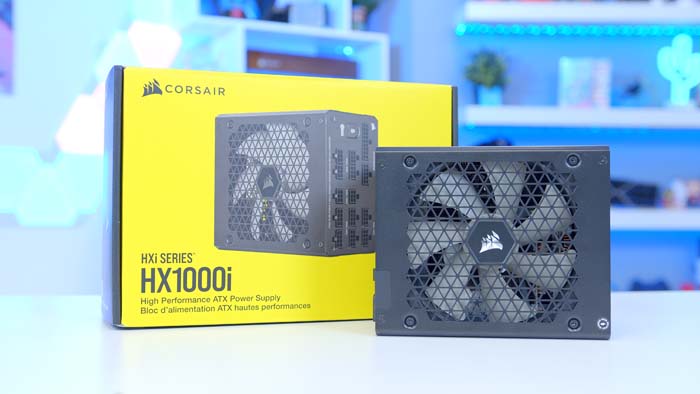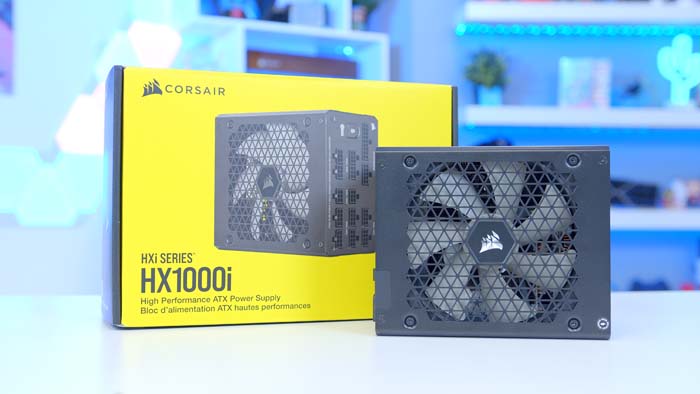 PSU: Corsair HX1000i
Our final component in this build is the Corsair HX1000i. The 4080 requires a lot of power to run efficiently and optimise gaming performance, and this power supply from Corsair has enough juice to support it. With a 80+ Platinum rating, the HX1000i will power our build with minimal noise and heat heat pollution.
On top of this, the HX1000i is fully modular, allowing you to pick which cables are required to connect it to the rest of your build, which is always handy when putting a build together.
Key Facts: Wattage: 1000W // Modular: Fully // Efficiency: 80+ Platinum
Buy the Corsair HX1000i on:
High-End Peripherals
To get the best out of Nvidia's latest graphics card, this high performance build needs to be accompanied with some top of the range peripherals. Luckily for you, we've put together our recommendations for the best peripherals on the market right now together to provide you with the ultimate gaming experience.
Logitech G502X Plus Mouse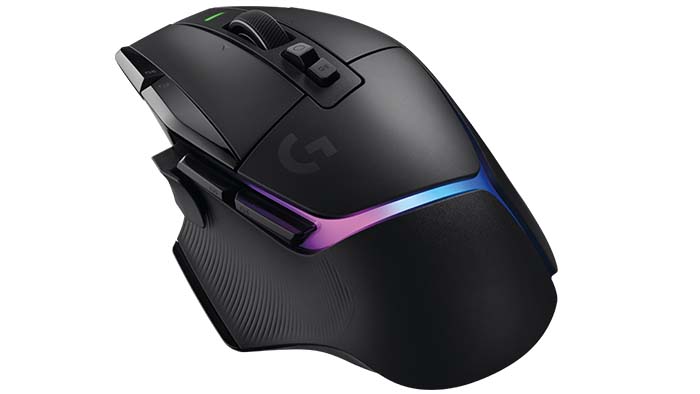 When it comes to peripherals, there are not many options better than Logitech's G series. Most of their products would be suitable for high-end gamers, but we've picked their latest mouse, the G502X Plus. An enhanced version of the popular G502X, this wireless mouse includes a 25000 DPI sensor, 13 progammable buttons, and 130 hours of battery life, which makes it a great option for all types of games. Also, the ergonomic design is highlighted by the RGB light strip which can be customised in Logitech's G HUB software.
Buy the Logitech G502X Plus Mouse on:
Corsair K100 RGB Keyboard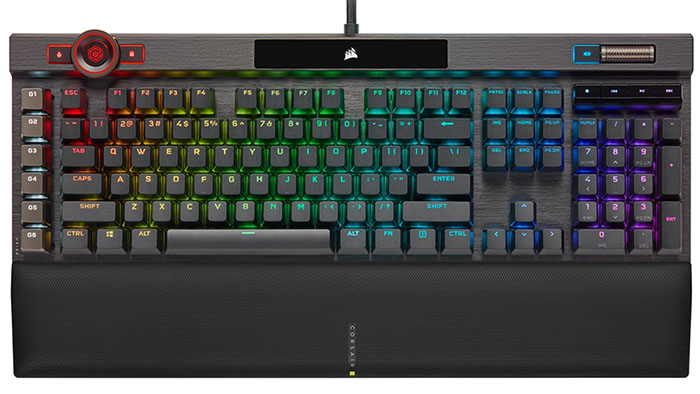 For those of you have read our other PC builds recently, you won't be surprised to see that the Corsair K100 RGB as the keyboard of choice. But that's for a good reason, as its unique design and OPX switches make the K100 one of the best keyboards on the market. The standout feature is the control wheel at the top that can be used to adjust settings such as brightness, zoom, and track selection, with other multimedia controls and programmable macros also embedded into the design for increased accessibility.
Buy the K100 RGB Keyboard on:
Logitech G Pro X Wireless Headset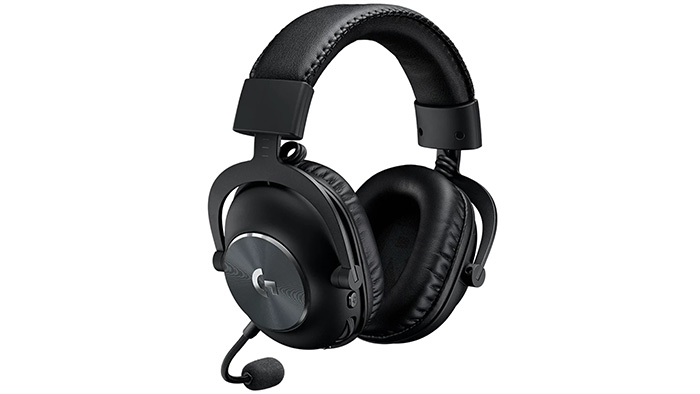 For the headset, we've gone with another Logitech product, the Logitech G Pro X. Just like the G502X Plus, this headset is wireless, making it an ideal choice for those looking to avoid cables where possible. The memory-foam padding will offer long-lasting comfort, and the 7.1 surround sound with enhanced bass, letting you hear all the fine details. Also, it is equipped with Blue Vo!ce technology, which lets you program the mic output to reduce background noise for cleaner audio.
Buy the Logitech G Pro X on:
Benchmarks
Now that we've outlined all the components, it's time to see how it performs! We've put this build through its paces by testing it out in a number of popular AAA and Esports titles to see how the RTX 4080 stacks up when compared to other high-performance GPUs. It's safe to say that the RTX 4080 lives up to the expectations and acts as a huge leap in performance compared to the last generation cards. If you want to watch our 4080 benchmarking runs in full, be sure to check out our very own 'Benched' YouTube channel.
Gallery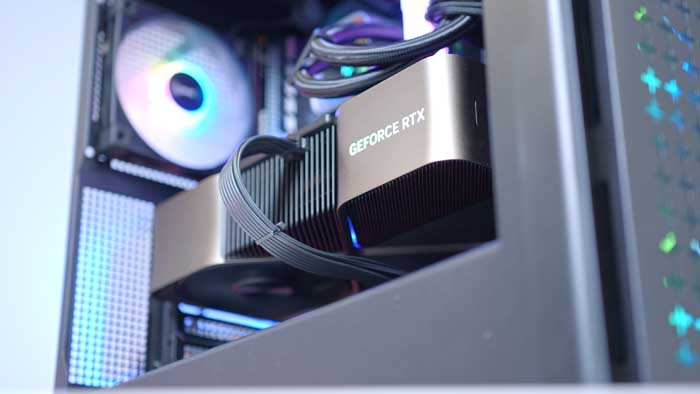 Video