Introduction
Every PC build needs a power supply. In order to power your system, you'll need to pick up an adequate power supply that offers enough juice to handle the expected wattage of all of your components put together. But if you're putting together a particularly strong PC build with a high-end set of parts, you might be faced with the harsh reality of requiring an 850W PSU or higher. But how do you choose the best 850W power supply in a market filled with a plethora of options?
In this testing roundup, we'll be alleviating any stress that comes with choosing a power supply and figuring out your wattage. We've picked out a range of awesome 850W options that cater to consumers with different budgets and use-cases.
Each PSU has gone through rigorous analysis and testing, and there are a number of factors we always consider, such as: efficiency rating, cabling, modularity, protection mechanisms, pricing, and more.
Suggested Article: Best SSDs to Buy in 2023
Best 850W Power Supply: Cooler Master XG Platinum Plus 850W
In our testing, we've concluded that the Cooler Master XG Platinum Plus is the best 850W PSU. While this option is a bit pricier compared to some other options within this roundup, I'd argue it is very competitively priced considering the features and efficiency.
Consumers can leverage ATX 3.0 support, a solid platinum efficiency rating, along with a sleek RGB aesthetic that provides some additional flair for your build. Overall, if you're looking to secure a well-rounded 850W power supply, the XG Platinum Plus won't disappoint.
Cabling & Modularity: 4.8/5
All Power Supplies in Our Testing Roundup
Cooler Master XG Plus 850 Platinum
Best 850W Power Supplies to Buy
1. Thermaltake Toughpower GF A3 ARGB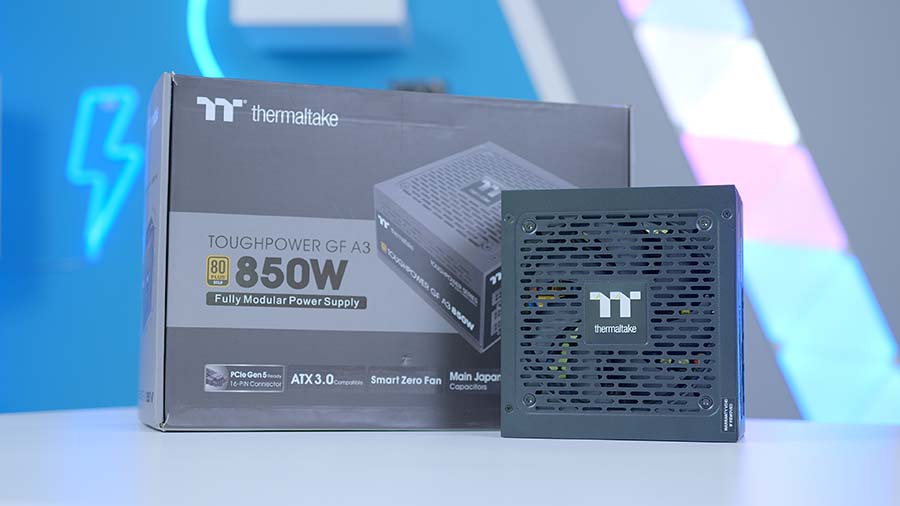 Thermaltake's Toughpower GF A3 is a fully modular gold rated ATX 3.0 compatible design, geared towards those with the latest and greatest NVIDIA graphics cards. The GF A3 offers all you'll need when it comes to cabling, and more for those that have additional accessories or expansion cards. The 80 plus gold rating ensures that any additional power has minimal loss as heat or noise which is great.
What's more, Cybenetics also gives the Toughpower GF A3 a noise rating of A-, so you won't have to worry about fan whirring, or coil whine over usage.
For those that prefer a purely silent setup, the GF A3 also offers a Smart Zero Fan switch, which will keep the fan turned off until the overall PSU loads exceeds 40%, which means general usage shouldn't cause the fan to spin. Overall, the GF A3 is a very solid option if you're looking for a power supply that supports the ATX 3.0 standard.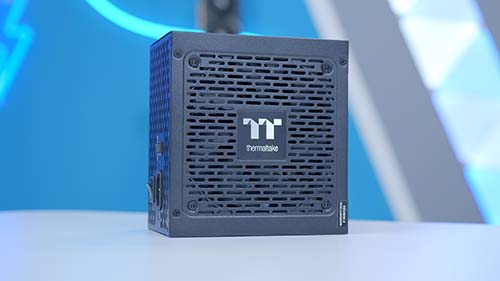 Cabling & Modularity: 4.7/5
Buy the Thermaltake Toughpower GF A3 850W on:
2. Corsair RM850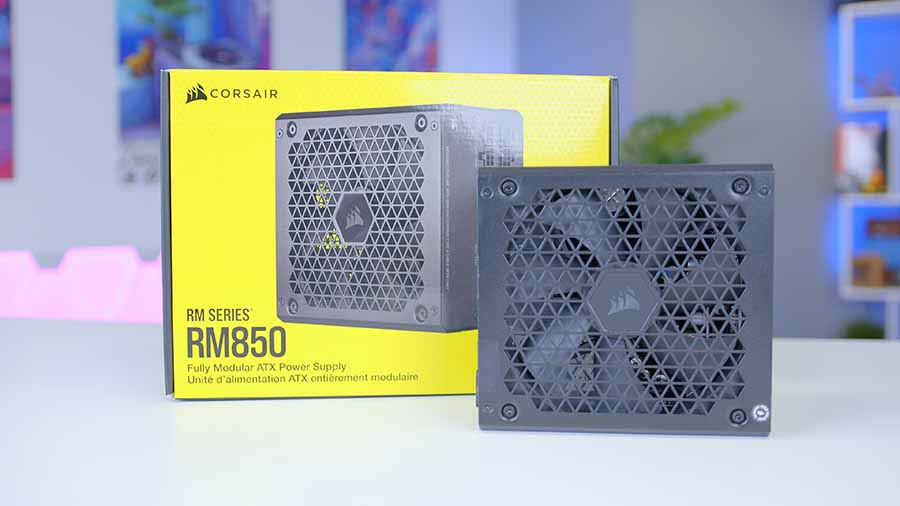 Corsair's RM850 power supply is a product we've used in numerous builds before, because it is a reliable and consistent option. The RM850 is ideal for those building a high-end system that need consistent power delivery without any hindrances. This PSU has an 80+ Gold rating which has also been assessed by Cybenetics.
Not only are you getting an extremely efficient power supply, but also one that has ultra-low noise levels making it perfect for those that prefer to game in silence without annoying buzzing sounds that come from components.
It is worth noting that while the RM850 is an excellent value option, it will likely be replaced by some other Corsair alternatives in the future. Many manufacturers have started to shift over to ATX 3.0 capable PSUs, so we wouldn't be surprised if the RM850 becomes redundant in a few year's time.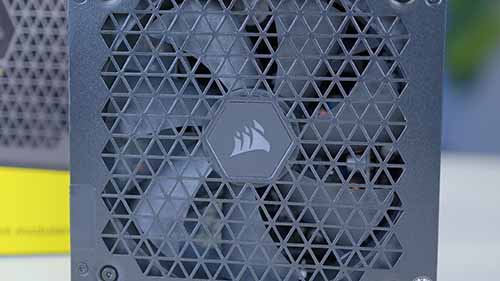 Cabling & Modularity: 4.5/5
Buy the Corsair RM850 on:
3. Cooler Master XG Plus Platinum 850W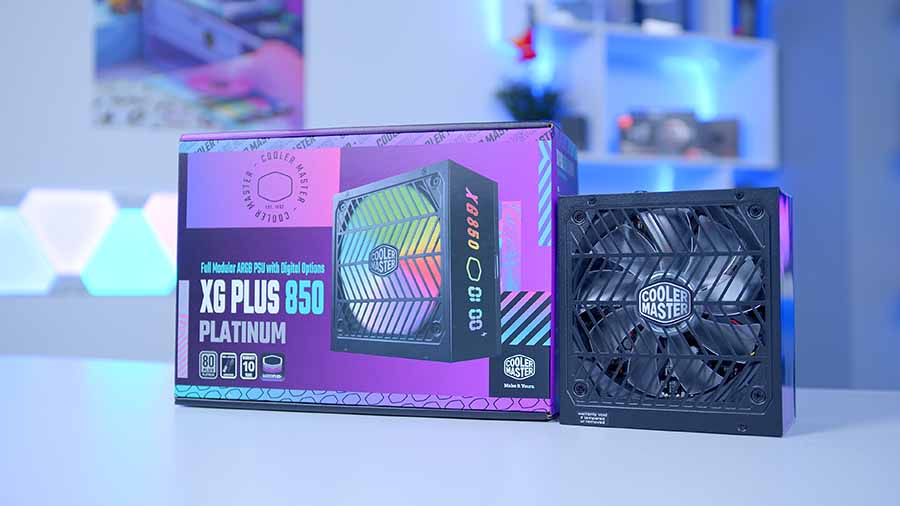 Cooler Master's XG Plus Platinum is a more recent addition to their existing line-up, offering consumers a competitively priced unit that puts a major focus on performance and aesthetics. Most notably, the XG Plus Platinum sports an 80 plus platinum efficiency rating which is further backed up by Cybenetics. The XG Plus Platinum also comes with an A- noise rating too, so consumers can expect silence even when their system is under a lot of load.
This unit provides consumers with some additional flair in the form of RGB and a display panel. Both the fan and display panel are RGB, but what's impressive about the LCD display is that it can showcase system information off.
Not many manufacturers provide power supplies that also offer displays, so this is a nice touch from Cooler Master without adding too much onto the final price.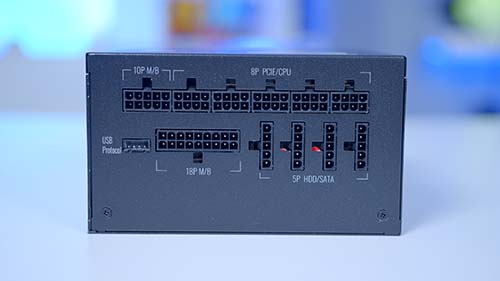 Cabling & Modularity: 4.8/5
Buy the Cooler Master XG Plus Platinum 850 on:
4. ASUS ROG THOR 850 Platinum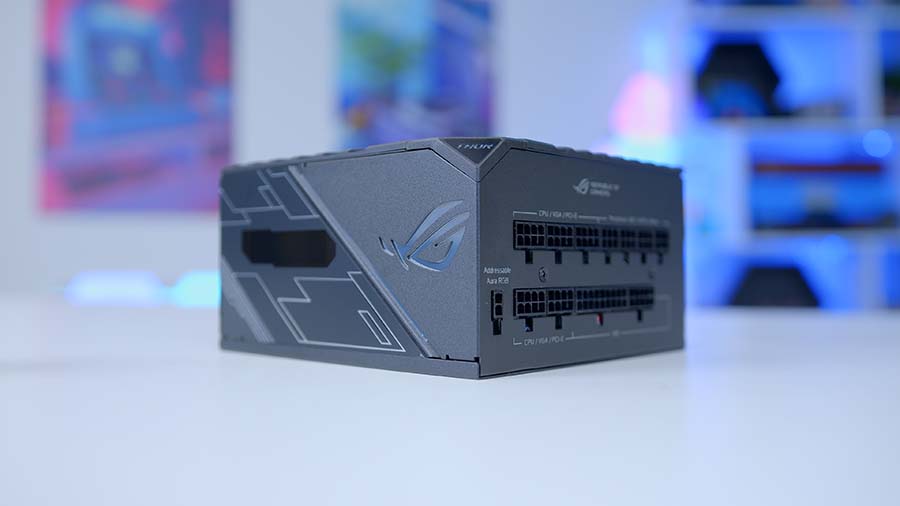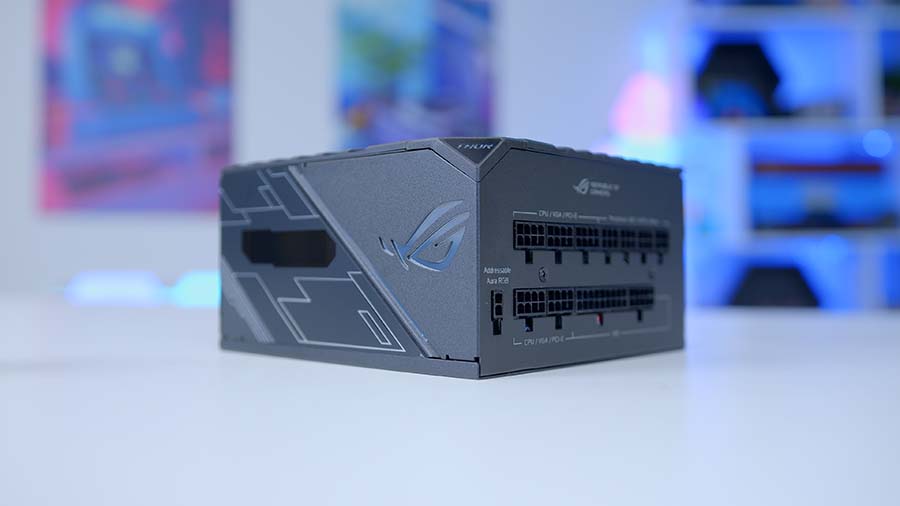 Taking the top spot again as one of the most expensive PSUs, but one of the best looking is another power supply from ASUS – the ROG THOR 850 Platinum. I'm a big fan of the design of the 'THOR' SKUs as they give consumers a huge amount of options when it comes to customisation, due to the RGB lighting which can be configured in AuraSync. Another big benefit of this PSU is of course the OLED screen which is rarity and not seen on many power supplies.
Nonetheless, it allows you to monitor your system information such as voltage and wattage in real-time.
The ROG THOR 850 Platinum also has a Cybenetics rating of Platinum and A+ for its noise levels. So not only are you getting exceptional levels of efficiency, saving you some money in the long run with power consumption, but this PSU is also near-silent. These factors all make it ideal for those that want a system that looks incredible, but also with minimal component noise so you can enjoy gaming without distractions!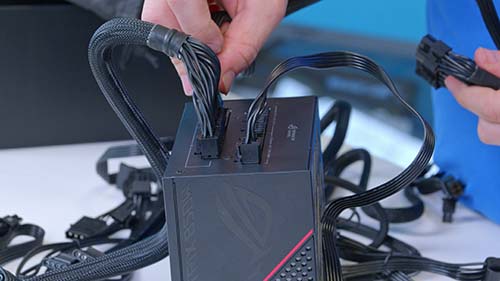 Cabling & Modularity: 4.5/5
Buy the ASUS ROG Thor 850 Platinum on:
How We Tested the Best 850W Power Supplies
To ensure that all of the components we're recommending in a buyers guide are definitely worth their value-proposition, we put them all through rigorous testing. With power supplies this involves ensuring they work in normal and anomalous circumstances whether you're building a gaming or workstation PC. We then compare each power supply we have in the office against each other assessing their various features, design qualities and of course comparing pricing. The main factors that we take into account when testing are:
Features
Noise Levels
Modularity
Efficiency Rating
Value for Money
Frequently Asked Questions
Do I need an 850W PSU for my gaming PC?
Ultimately it depends on the kind of components you're purchasing. If you plan on picking up any of NVIDIA's or AMD's latest GPUs it is quite likely you'll need 850W just to make sure you're covered. We always try to recommend picking up a unit that has 100W above what your minimum recommend wattage is.
What Does 80+ Efficiency Mean?
An 80+ certification denotes the power draw and efficiency of a power supply. There are multiple different ratings, but essentially the lowest is White or Bronze, and the highest is Titanium. The efficiency becomes better at different loads the higher the rating is.
Do I Need an ATX 3.0 PSU?
The only consumers that need to pick up an ATX 3.0 power supply, are those that plan on building a PC with NVIDIA's latest GPUs. You don't need to pick up a PSU with this new standard, but it is highly recommended to avoid any frustrating adapaters.