Our Recommendation: MSI MAG B760 Tomahawk WiFi
MSI's MAG B760 TOMAHAWK WiFi is the best motherboard that we've tested for Intel's Core i5-13400F CPU. This ATX design offers a vast range of features with support for high speed DDR5 overclocking, PCI-E 5.0 graphics card slots, and a vast range of lightning fast USB ports.
While there are other boards that will offer some stronger features that would be worth taking a look at for a 13400F PC build, these often come with a higher cost that isn't able to rival the B760 Tomahawk right now.
Suggested Article: Best Motherboards to Buy for the Intel Core i5 13600
All the Motherboards in Our Testing Roundup
ASUS TUF Gaming Z790-Plus WiFi D4
ASUS ROG STRIX B760-A Gaming WiFi D4
Our Recommendations
1. ASUS TUF Gaming Z790-Plus WiFi D4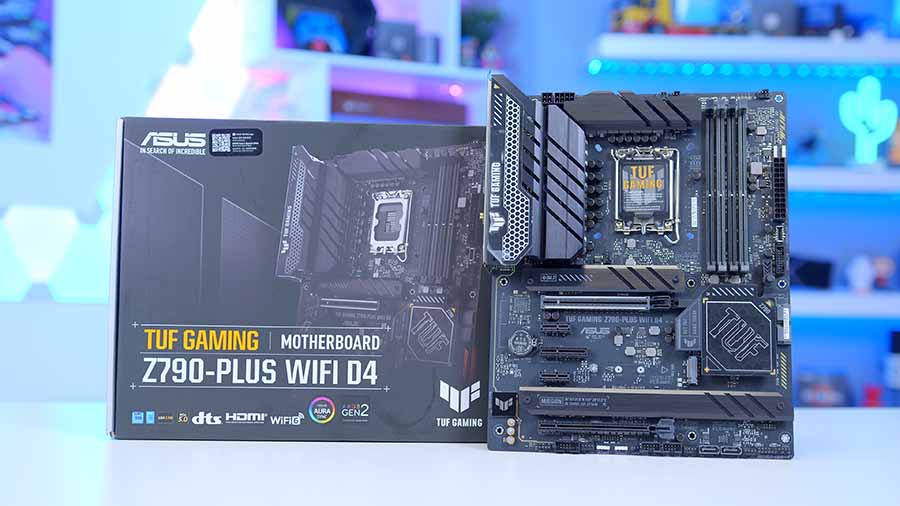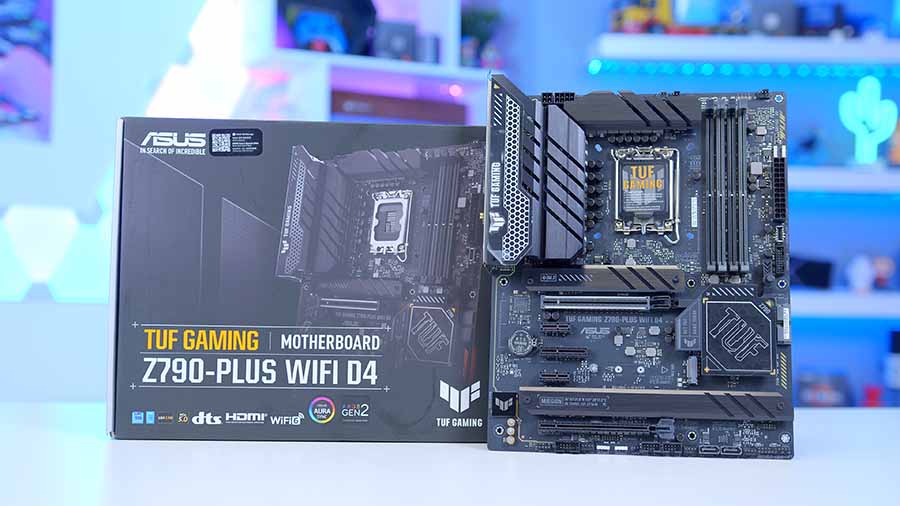 This future-proofing does come at a cost, but the Z790-Plus WiFi is a good option for those willing to make an investment that will survive another round of upgrades. It is also worth noting as well that while this board does support CPU overclocking, the 13400F is not unlocked, so some of the extra costs comes with the overclocking support that this chipset offers. But despite this, the ASUS TUF Z790-Plus is still well worth considering for those looking to build a more mid-range system with their 13400F.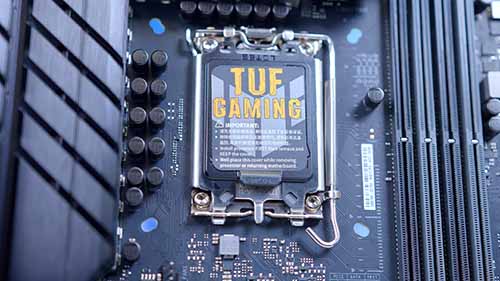 Buy the ASUS TUF Gaming Z790-Plus WiFi D4 on:
2. Gigabyte B760 DS3H AX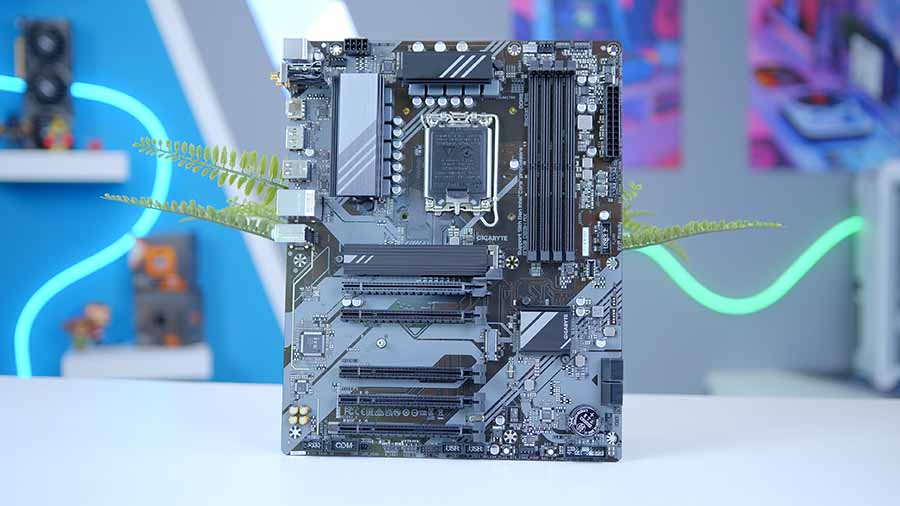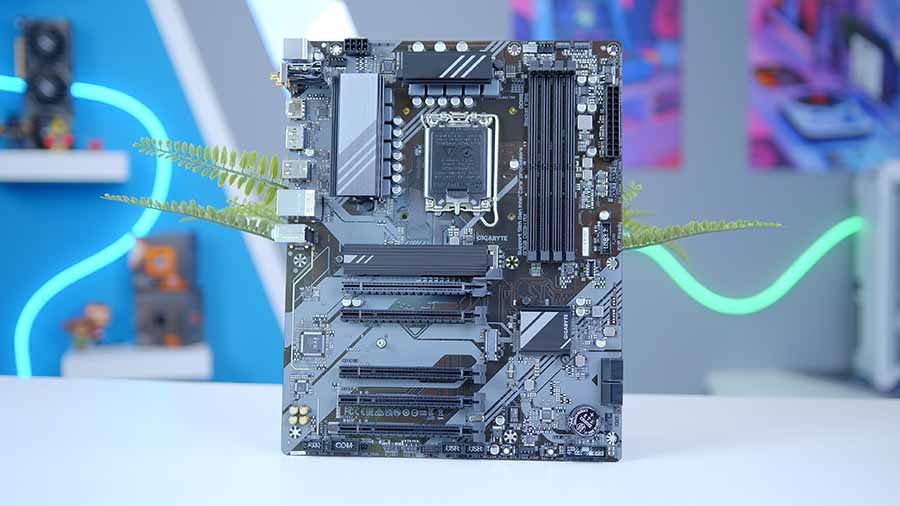 On the other side of the price spectrum, we have Gigabyte's B760 DS3H AX. Featuring a more stripped-back design, this motherboard is a solid choice for budget builds, as it focuses on providing only the essentials in order to keep pricing to a minimum. Supporting 128GB of DDR4 memory and PCI-E 4.0 for graphics and storage, this board has more than enough performance to keep up with the latest budget components.
In terms of connectivity, the B760 DS3H AX DDR4 includes 5 USB ports for connecting peripherals and accessories to your system, along with a single USB-C port, which is a useful addition to a budget board like this one.
Plus, having the flexibility of connect to a network via Ethernet or WiFi is always appreciated. As one of the cheapest options on the market, this motherboard is incredible value for money.
While I do adore the B760 DS3H its biggest weakness primarily comes down to its stripped-back nature. Because the B760 DS3H AX is geared more towards the budget spectrum we wouldn't entirely recommend it for those looking to future proof their system or for those looking to build a themed PC. The lack of the latest features is definitely the weakest area to note about this motherboard. But regardless of this, the price of the B760 DS3H is pretty difficult to argue with and definitely worth considering for those build a DDR5 13400F system.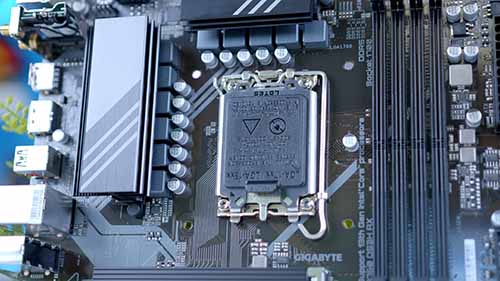 Buy the Gigabyte B760 DS3H AX on:
3. MSI MAG B760 Tomahawk WiFi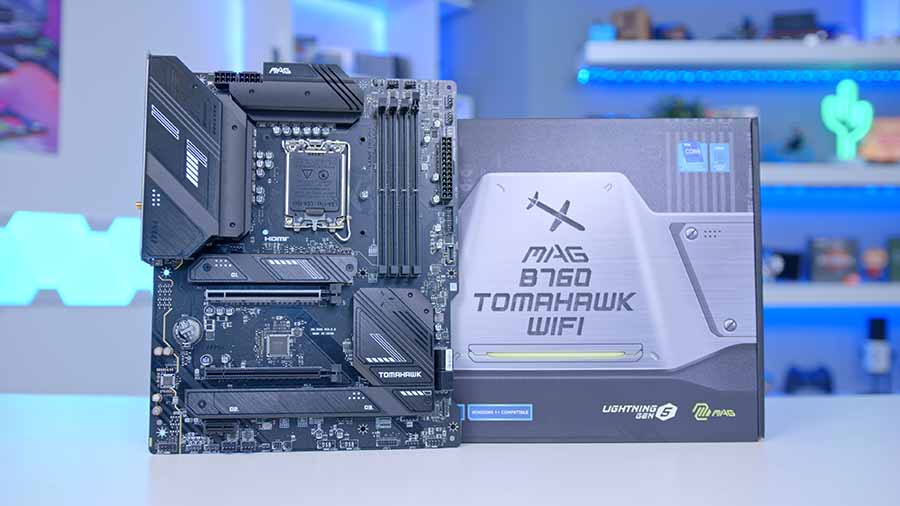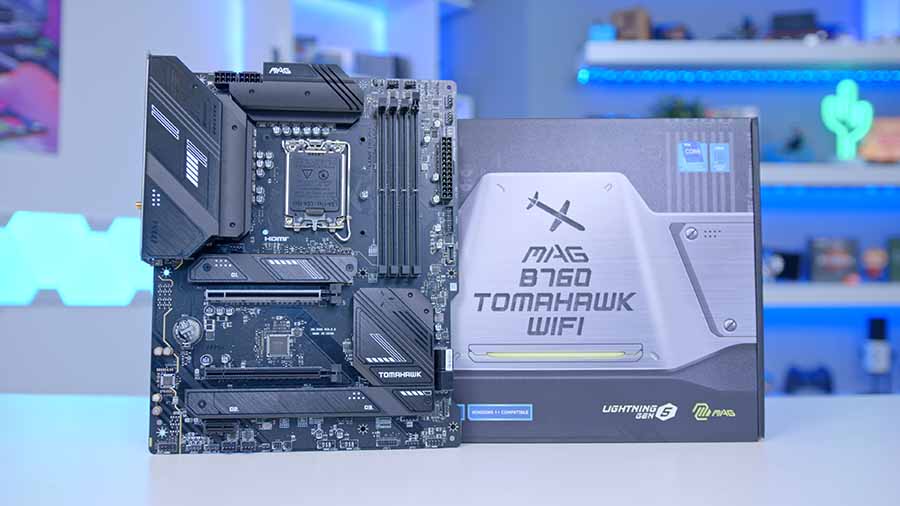 For those looking for a more well-rounded motherboard, then its worth taking a look at the MSI MAG B760 Tomahawk. This particular PCB puts more of a priority on features versus other options, with a bigger focus on connectivity and expansion. Consumers can leverage more ports and slots for their 13400F build, with some upgrade paths for the next generation of graphics cards too.
Tomahawk boards have always been a mainstay in the PC gaming and building space, and this particular definitely subscribes to this idea. Not only does the B760 Tomahawk look great, but it is also priced competitively.
It does this, while offering an excellent set of features that will allow consumers to build a solid mid-range system, with space for upgrades later down the line. Unfortunately, the MAG B760 TOMAHAWK while a great option, does have a couple of features that I feel could be enhanced, such as the USB 2.0 ports, and lack of a Gen5 M.2 slot.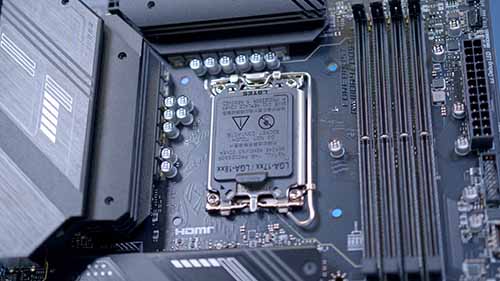 But despite this, the price of the B760 Tomahawk is pretty difficult to argue with, especially if you're being a bit more price conscious about your component choices.
Buy the MSI MAG B760 Tomahawk WiFi on:
4. ASUS ROG STRIX B760-A Gaming WiFi D4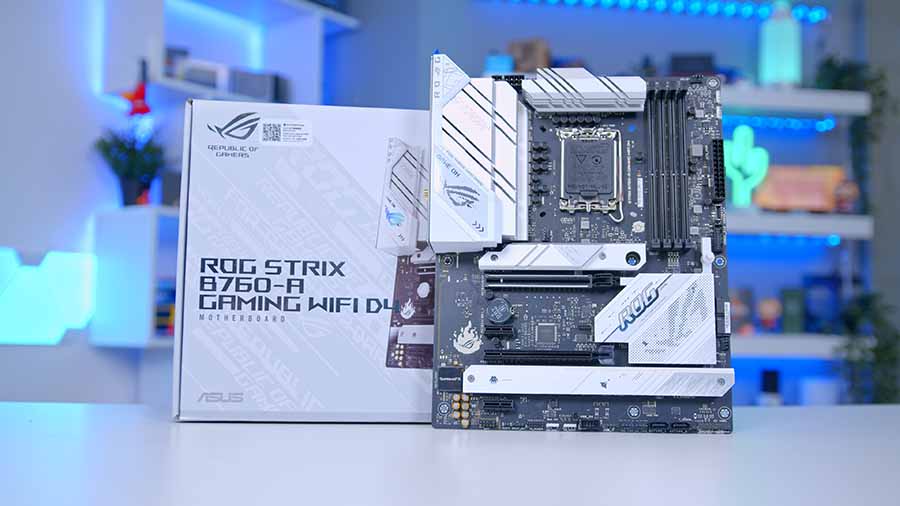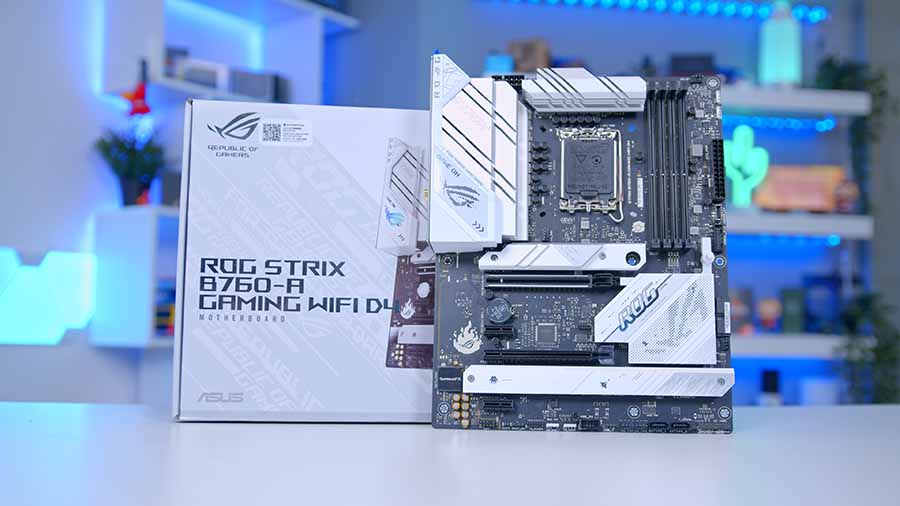 An awesome motherboard that puts some priority on aesthetics while still offering a solid set of features is the ROG STRIX B760-A Gaming WiFi D4. This DDR4 option is a cheaper board that still provides consumers some great design choices due to the white heatsinks and renowned ASUS RGB lighting. Consumers can also push their 13400F system a little bit harder with the high speed DDR4 overclocking capability that this motherboard offers.
Much like the B760 MAG Tomahawk, the strengths of the ROG STRIX B760-A lie in the features. Consumers can leverage a vast range of connectivity options including high speed USB 3.2 Gen2 ports, and a PCI-E 5.0 slot ready for the next generation of graphics cards.
While I do love this motherboard, it does come in at a higher price in comparison to some of the other options that we've looked at. Alongside the fact that a lot of the configuration and customisation options are locked behind armoury crate, this is a larger downside than most. But if you're looking to build a white-themed 13400F gaming PC, the ROG STRIX B760-A is a worthwhile pickup.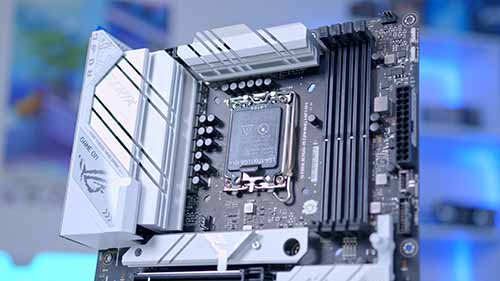 Buy the ASUS ROG STRIX B760-A Gaming WiFi D4 on:
5. Gigabyte Z790 AORUS Elite AX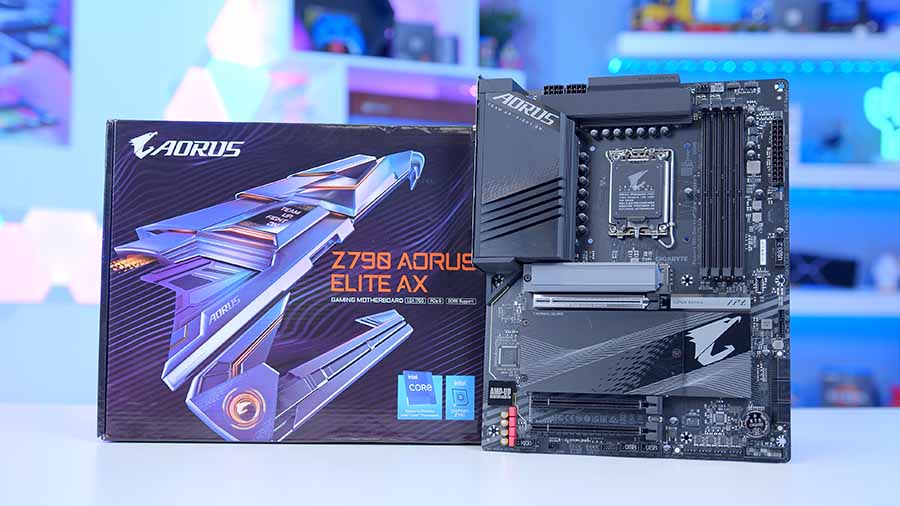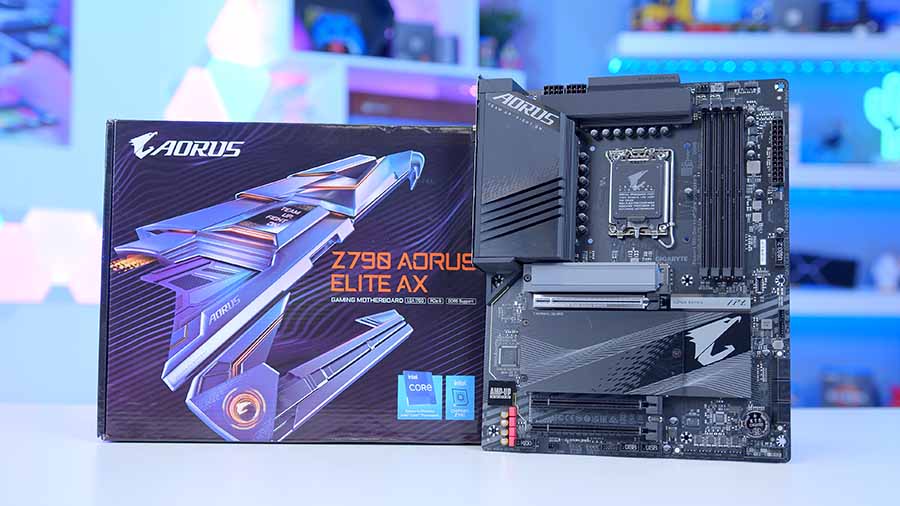 Consumers can also utilise some decent high speed USB ports, which includes USB 3.2 Gen2. Although this mid-range design is a solid option, there's a couple of design and feature choices that we feel could be improved, which includes the four USB 2.0 ports on the rear IO, and lack of Gen5 PCI-E M.2 slots.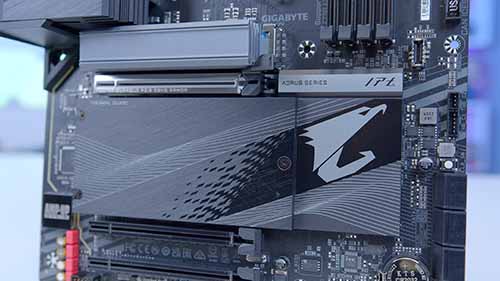 Being a mid-range board we expected some slightly better features due to the higher price point. But this aside the Z790 AORUS Elite AX is still a solid mid-range motherboard and is definitely worth considering to pair up with the 13400F.
Buy the Gigabyte Z790 AORUS Elite AX on:
Choosing a Chipset – B760 vs Z790
Before getting into the details of our motherboards of choice, it's important to understand the differences between chipsets. Knowing how to differentiate chipsets not only lets you understand which motherboards are compatible with your chosen CPU, but it will indicate what performance and connectivity features to expect.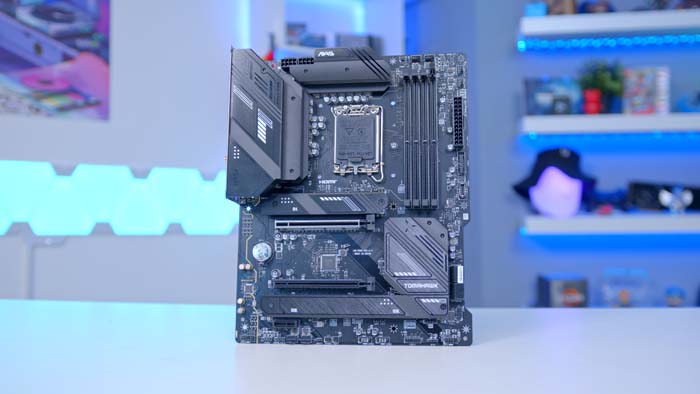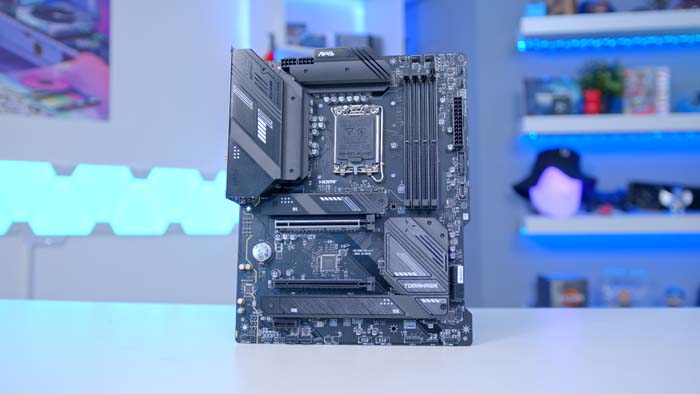 Intel motherboards are separated into three distinct categories, 'B', 'H', and 'Z'. Each of these models vary in features and price points, with 'B' models offering the least features and 'Z' models the most. The numbers that follow indicate the generation of the motherboard and a general indicator of the number of features to expect. For example, motherboards with a B660 chipset are a 6th generation offering that are budget-friendly with a decent number of features.
When it comes to picking an option for the i5 13400F, we would suggest motherboards with either a B760 or Z790 chipset. Whilst there are a wide range of chipsets that support the latest generation of Intel processors, B760 and Z790 motherboards provide a good amount of connectivity within a price range that you would fit the budget of most PC builds which utilise this CPU.
How We Tested the Best Motherboards for the Core i5-13400F
To determine which motherboard is the best option to pair up with the 13400F, our benchmarking and written team have put each of these boards through the wringer with a range of testing and analysis methods. This involves comparing each motherboard against new and older generation options, to see which board offers the best set of features, design and performance for our chosen CPU. There are also a number of factors that we take into account when testing, such as:
Overclocking Capability
Price Point
Expansion and Connectivity Options
Size
Quality of Life Features
Frequently Asked Questions
Is the i5 13400F worth it?
Intel's Core i5 13400F is a CPU that offers great price to performance. As the cheapest i5 13th-gen processor, this CPU is perfect for budget and mid-range gamers.
Is the i5 13400F good for gaming?
The i5 13400F is a CPU that can manage the latest titles at 1080p with ease, whilst also providing solid performance at 1440p as well.
What motherboard chipset is best for the i5 13400F?
With this processor being targeted towards budget and mid-range gamers, we would suggest pairing it up with a motherboard that has a budget-oriented B760 chipset, or a H770 motherboard for gamers wanting more connectivity features.
How much money should I spend on a motherboard for the i5 13400F?
Most gamers picking up an i5 processor will want to keep the price of their motherboard down in order to spend more on other components. Because of this, we would suggest spending no more than $250 on a motherboard for this CPU.
Conclusion
Best Motherboard for the Intel Core i5-13400F: MSI MAG B760 Tomahawk WiFi DDR4