Introduction
The launch of Intel's 13th Gen platform was for the most part, an overwhelming success. Intel managed to prove yet again, that they are the king of the performance when it comes to gaming CPUs, whilst also demonstrating significant generational improvements compared to their 12th-Gen counterparts. But despite the excellent performance of the new processors, the initial Z790 motherboards came with a significant premium that was not to the taste of many consumers.
With this in mind, where should you look if you're building a cheaper system? Is it worth spending the extra for a Z790 board, or are there other options available. Well, look no further, as Intel very recently announced the release of the B760 and H770 chipsets, providing powerful motherboard options at a much lower price point. In this review we'll be taking a look at one of the lowest priced motherboards within the B760 chipset range from MSI – the MAG TOMAHAWK WiFi.
Buy the MSI MAG B760 TOMAHAWK WiFi DDR4 on:
Suggested Article: Intel Core i5 13600K Review – A Mid-Range Performance Titan
What is the B760 Chipset?
The 'B#60' chipset has always been an offering from Intel, providing consumers with an entry to their chosen platform at a lower price point. Contrasting to the Z790 chipset, B760 motherboards still get access to all of the new features and offerings that comes as a standard with the architecture – but less of them.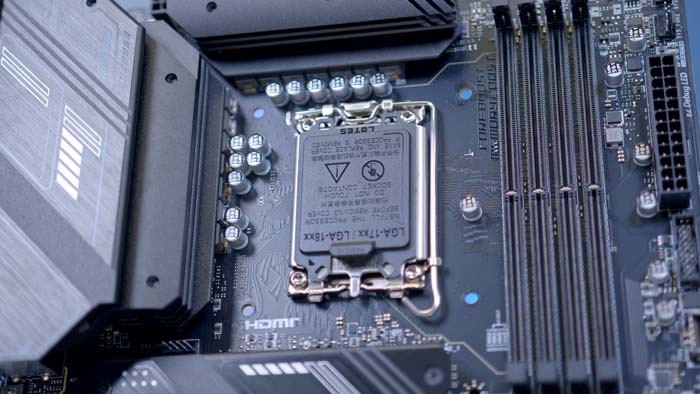 What this means for consumers looking at B760 motherboards is that instead of the three or four M.2 slots you might see on a Z790 motherboard, a B760 motherboard is likely to offer one or two. This is down to the fact that the B760 chipset has less PCI-E lanes in comparison to the Z790 chipset. Looking at features, consumers will still get access to Gen5 and Gen4 SSD slots, alongside high speed USB ports, this will again be lessened compared to a Z790 motherboard in order to save on cost.
Another interesting feature to take note of is RAID configurations. Users that have a large amount of drives, or data that they want to protect, may often use RAID as a way to create redundancies and protect data, should a drive fail or become unusable. The B760 chipset only allows users to configure RAID through the SATA interface, whereas Z790 motherboards can do this via PCI-E slots too.
B760 motherboards have retained support for DDR4 and DDR5 memory, so for those looking to future proof their system with newer RAM, this is still a possibility. Generally speaking, the B760 chipset does tend to have less DDR5 compatible motherboards, but there are still high-end options available with the new standard of memory. For those looking at picking up a DDR5 motherboard you'll need to hunt around for some low latency kits to ensure that performance doesn't take a hit, but we're hoping this year will see some significant improvements to latency and pricing.
Chipset Differences
To highlight the differences, and the kind of sacrifices you might be making when choosing a particular chipset, we've put together a table that highlights the key differences between a motherboard on the Z790 chipset, and one on the B760 chipset. We've chosen the exact same board that we're reviewing today, but on the Z790 chipset to provide some more context on the features available.
Features
MSI MAG B760 TOMAHAWK WiFi DDR4
MSI MAG Z790 TOMAHAWK WiFi DDR4
CPU Overclocking Support
No
Yes
VRM Power Phases
12+1+1
16+1+1
DDR4 Overclocking Speed
5333MHz
5333MHz
PCI-E 5.0 Slots
1x x16 PCI-E 5.0 Slot
1x 16 PCI-E 5.0 Slot
PCI-E 4.0 Slots
3x x4 PCI-E 4.0 Slots
5x x4 PCI-E 4.0 Slots
USB Connections (Rear)
4x USB 3.2 Gen2
1x USB 3.2 Gen2x2 Type-C
4x USB 2.0
4x USB 3.2 Gen1
4x USB 3.2 Gen2
1x USB 3.2 Gen2 Type-C
1x USB 3.2 Gen2x2 Type-C
USB Connections (Front)
4x USB 2.0
2x USB 3.2 Gen1
1x USB 3.2 Gen2 Type-C
4x USB 2.0
2x USB 3.2 Gen1
1x USB 3.2 Gen2 Type-C
LAN Type
2.5 Gigabit LAN
2.5 Gigabit LAN
WiFi Module
WiFi 6E
WiFi 6E
Estimated MSRP
Check on Amazon
Check on Amazon
Differences Breakdown
From a brief glance there are some notable differences between both of these chipsets. The first you'll be able to see is the support for CPU overclocking. Unfortunately, B760 motherboards don't officially support CPU overclocking, which also provides an explanation for having less power phases. This means for enthusiasts looking to push performance to the maximum with some overclocking, you'll want to potentially reconsider picking up a B760 motherboard as your overclocking options are limited. However, those that are looking to pick up a cheaper non-overclockable Intel SKU, will be able to save a considerable amount of money on your CPU and motherboard.
Moving on to PCI-E slots, in terms of Gen5 compatible slots, both of these boards share the exact same amount, with one each. This is generally a mainstay on all of the new motherboards, due to the lack of PCI-E 5.0 lanes with the new CPUs. Looking at Gen4 compatible slots, things start to change slightly as we can see that Z790 motherboards come out on top with two more Gen4 slots. This is ultimately down to Z790 motherboards having more PCI-E 4.0 lanes. However, I'd argue that having three slots for a budget or mid-range board should be more than enough for most consumers.
With USB ports, the B760 chipset does suffer here a little bit, not in terms of quantity, but instead the generation. The B760 chipset isn't able to utilise the same amount of high speed ports that the Z790 chipset can, hence resulting in the usage of USB 2.0 ports on the rear instead of USB 3.2 Gen1 or Gen2 which we can see on the Z790 version of this board. Fortunately the MSI B760 motherboard has the exact same USB ports as the Z790 version on the front.
Overall the differences between the B760 and Z790 chipsets aren't entirely staggering. There are some clear sacrifices that consumers will need to make when picking up a B760 motherboard, but ultimately these may or may not be relevant dependent on your use-case and preferences as a customer.
Design & Aesthetics
MSI always know how to offer an awesome aesthetic for their motherboards whether they're a budget or enthusiast product, and this is clearly being demonstrated here. The MAG B760 TOMAHAWK sports an all-black design including the PCB and various heatsinks situated around the VRMs, and M.2 slots. Across the heatsinks we're seeing the signature MAG look with the TOMAHAWK logo popping up on the bottom left heatsink, alongside a sleek brushed metal design.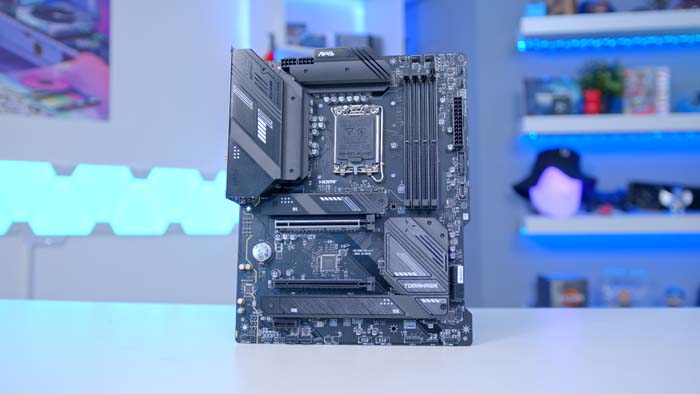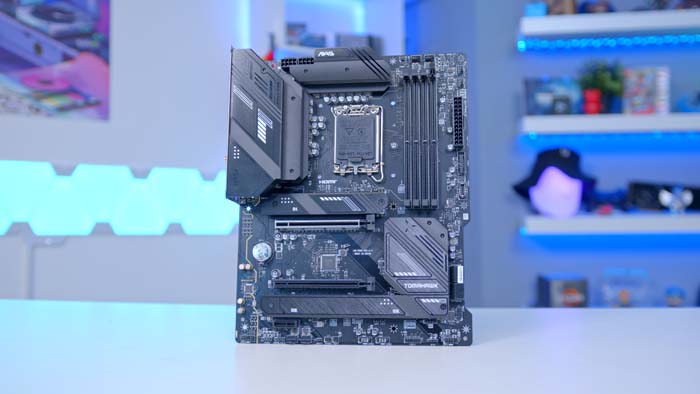 Overall I'd say that MAG B760 TOMAHAWK sports a sleek and sophisticated look that will suit a variety of build styles. There's more exposed PCB on this motherboard, but the all-black look makes the transition from heatsinks to raw metal relatively easy on the eyes. It would be nice to see some black armour situated around the main PCI-E x16 slot to get rid of the sharp contrasting silver, but this isn't a deal-breaker for us.
Overall I'm very happy with the design here. Although this is one of the cheaper boards available on this chipset, MSI have done a good job in striking a balance between saving costs, whilst also providing an awesome look to their motherboard.
Features
Although the MAG B760 TOMAHAWK is a cheaper board with a positioning towards the budget or mid-range market, it comes jam-packed with options for consumers. We've noted down all of the standout features below:
PCI-E 5.0 Slot
Although the current generation of graphics cards doesn't utilise the latest PCI-E standard, having a Gen5 slot provides a way to future proof your build. The MSI MAG B760 TOMAHAWK features a singular PCI-E 5.0 slot providing optimal bandwidth for any of the current graphics cards available on the market.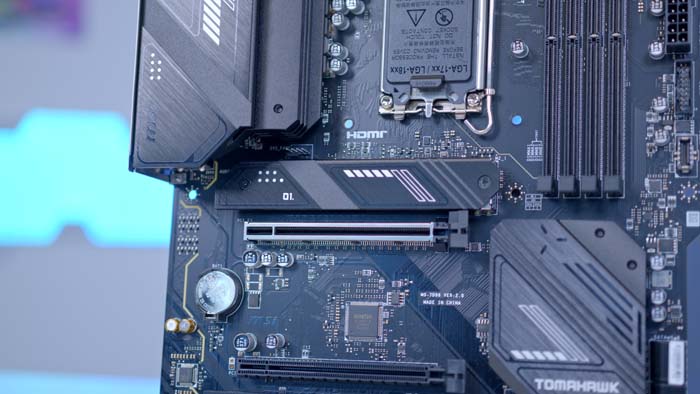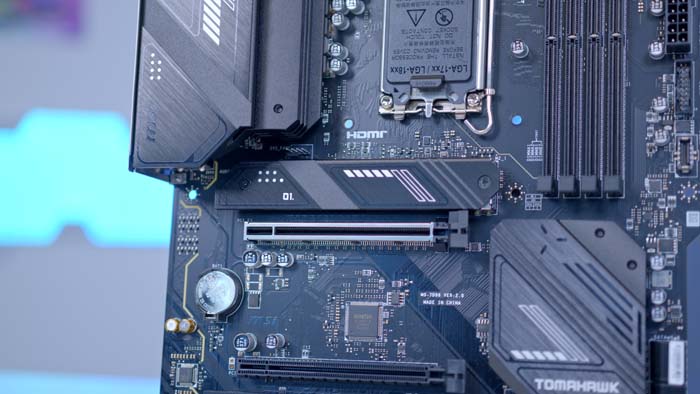 Gen4 M.2 SSD Slots
The new Gen5 SSDs are set to drop this year, and this makes it a perfect time to pick up a Gen4 drive at a lower price to meet all of your storage needs. The MAG B760 TOMAHAWK comes with three Gen4 M.2 slots providing up to 64Gbps, bringing optimal read and write speeds.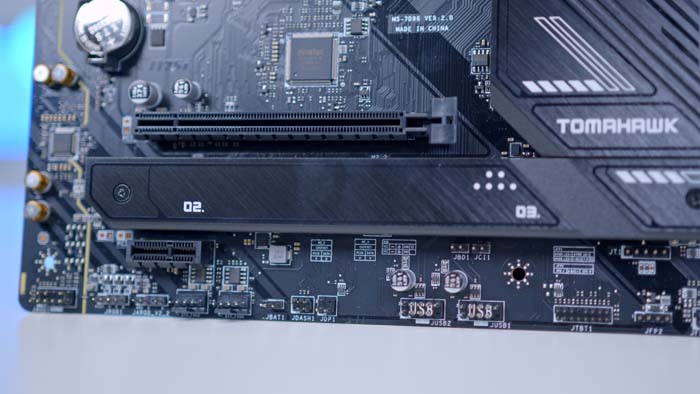 Integrated IO Shield & Rear IO
This motherboard features an integrated IO shield minimising the hassle that comes with installing a third-party shield. The MAG B760 also has a set of bountiful rear IO including a USB 3.2 Gen2x2 Type-C port, providing up to 20Gb/s. Consumers also have access to integrated WiFi and Bluetooth, alongside 2.5 Gigabit LAN providing ample speed for some online games.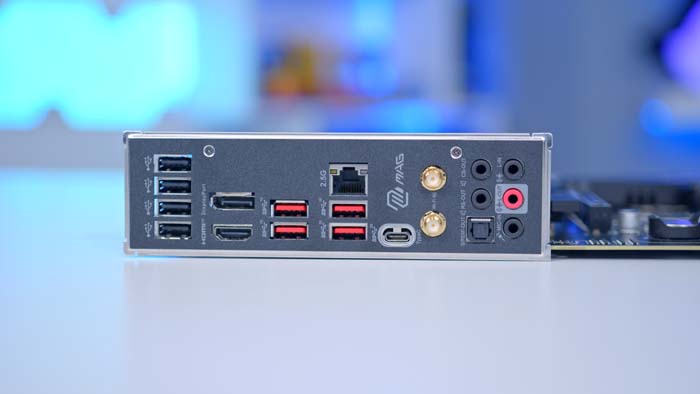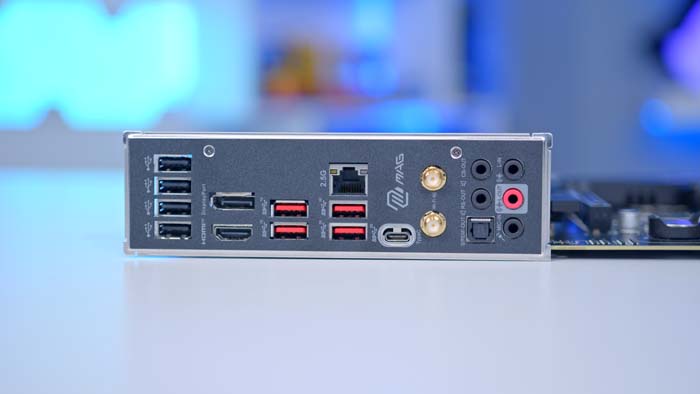 EZ M.2 Clip
The MAG B760 TOMAHAWK features MSI's signature EZ M.2 Clip which provides a tool-less way to install M.2 SSDs. This removes the frustration of having to use tiny screws, and simplifies the building process.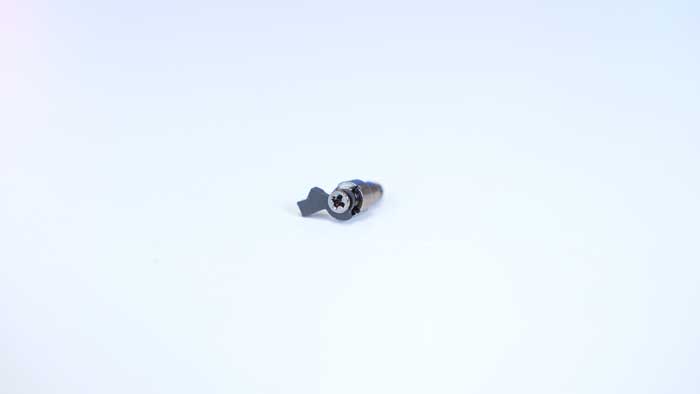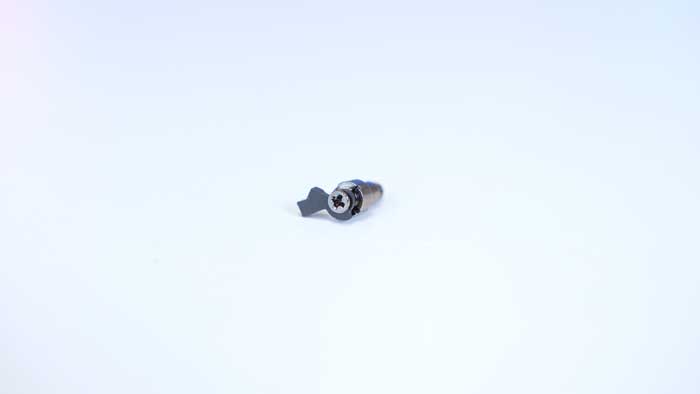 What's In The Box?
Although the MSI MAG B760 TOMAHAWK is a much cheaper option compared to the rest of the market, MSI has included some accessories that can aid consumers during the building process.
WiFi Antenna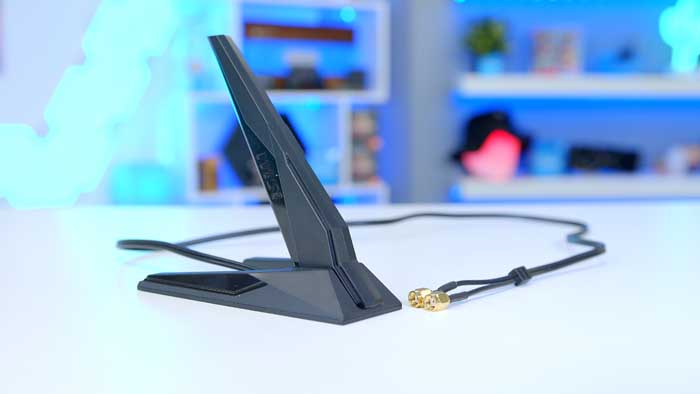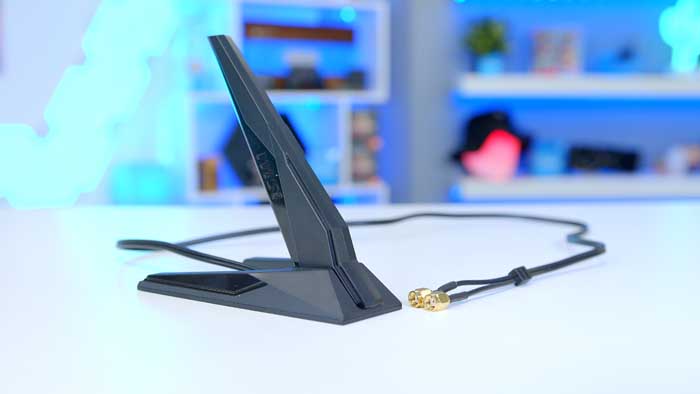 M.2 Clip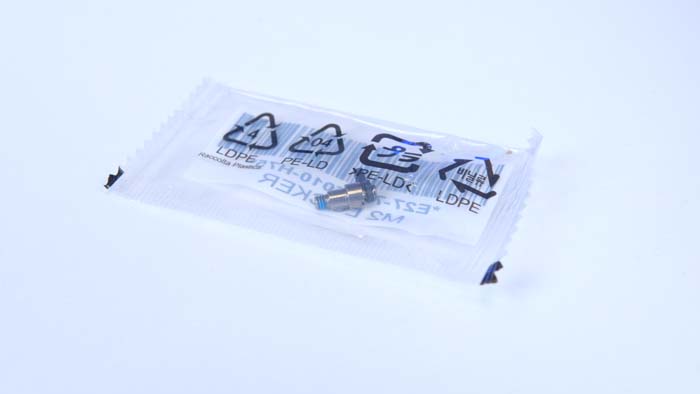 SATA Cable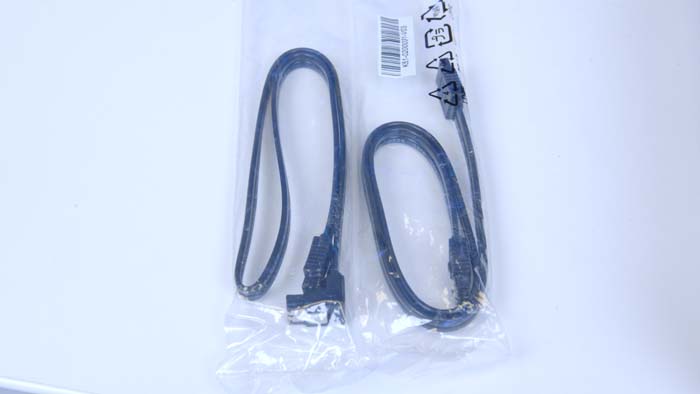 Compatible CPUs
The new B760 motherboards support the entire range of 12th and 13th-Gen CPUs giving consumers a plethora of choices for those looking to build a budget, mid-range or top-end system. However, despite there being vast compatibility, MSI's MAG B760 TOMAHAWK will be more suited to the Core i3 and i5 ranges.
Due to the lack of overclocking support, any 'K' variants would effectively be wasted on this motherboard, which does cut out some options. Not only this, but due to the lower PCI-E lane count, and weaker power delivery, the Core i7 and i9 ranges could potentially be bottlenecked. Any of the non-K CPUs will be more ideal on this motherboard, especially at the mid-range end of the market.
| | | |
| --- | --- | --- |
| CPU Name | Compatibility | Do We Recommend? |
| Intel Core i9 13900K | ✅ | ❌ |
| Intel Core i7 13700K | ✅ | ❌ |
| Intel Core i5 13600K | ✅ | ❌ |
| Intel Core i5 13600 | ✅ | ✅ |
| Intel Core i5 13500 | ✅ | ✅ |
| Intel Core i5 13400F | ✅ | ✅ |
| Intel Core i3 13100F | ✅ | ✅ |
| Intel Core i9 12900KS | ✅ | ❌ |
| Intel Core i9 12900K | ✅ | ❌ |
| Intel Core i7 12700K | ✅ | ❌ |
| Intel Core i5 12600K | ✅ | ❌ |
| Intel Core i5 12600 | ✅ | ✅ |
| Intel Core i5 12400F | ✅ | ✅ |
| Intel Core i3 12100F | ✅ | ✅ |
Conclusion
MSI MAG B760 TOMAHAWK WiFi DDR4
Features

Design

Performance

Value For Money
Summary
MSI's MAG B760 TOMAHAWK WiFi is a reasonably priced and great looking motherboard, giving consumers the opportunity to enjoy Intel's extremely powerful 13th-Gen platform without having to spend a fortune. The inclusion of a PCI-E 5.0 slot provides some future proofing for when we get access to new graphics cards, and the utilisation of PCI-E 4.0 M.2 slots allows consumers to strong read and write speeds for their system. This board features the signature TOMAHAWK branding which offers a great aesthetic that will blend in well with a number of different build styles. Overall, MSI have done a great job in bringing a board to market that offers both form and function at a reasonable price point. This is a great start to the year, and hopefully other manufacturers will follow suit in providing reasonably priced motherboards with plenty of features and great aesthetics.
Pros
✅ Supports PCI-E 5.0 for GPUs.
✅ Awesome aesthetic.
✅ Very reasonably priced.
Cons
❌ Not many usability features.
❌ No RGB.
❌ Not many high speed USB ports on the rear.