Introduction
As DDR5 memory starts to become more widespread, following the release of Intel's latest 12th Gen CPUs, the first to support the memory standard, consumers now have more options than ever. With Corsair, Kingston, ADATA, Teamgroup and more all throwing DDR5 kits in to the mix, which are the best on the market?
We'll be answering this important question in our latest GeekaWhat buyers guide. We'll be taking a look at the best DDR5 kits to buy in 2022, while taking into account pricing options, performance, and of course, aesthetic!
Suggested Article: Corsair Dominator DDR5 Review – The Best DDR5 Memory Kit?
Is DDR5 Worth Buying?
DDR5 memory is the next generational upgrade of Random Access Memory. Without diving into all of the technical details, DDR stands for double data rate. This means that the rising and falling edges of the clock signal are synchronised and optimised for data transfer. DDR5 specifically is the 5th generation of 'DDR' memory and offers further performance improvements in terms of data transfer rates and clock speeds.
Suggested: DDR4 vs DDR5 – Worth The Upgrade?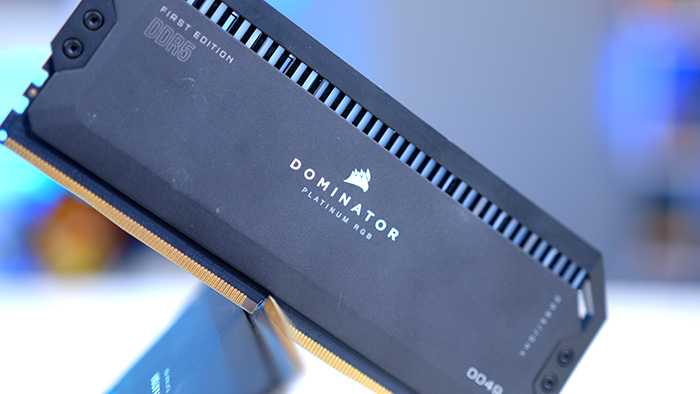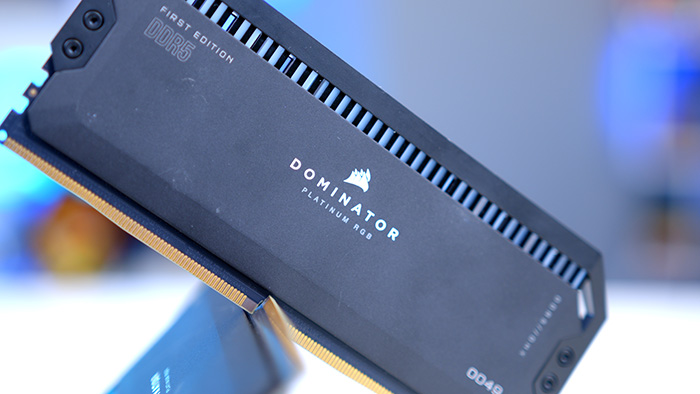 The question of whether DDR5 is worth buying depends on your needs as a consumer. Currently, if you want to use DDR5 memory you'll need one of Intel's latest 12th generation motherboards, or an AMD Ryzen 7000 series processor. These boards, as a general rule, are rather pricey and are targeted towards consumers that want to build a high-end PC. DDR5 dimms are also currently more pricey than DDR4, though this price differential should drop in the coming months.
DDR5 RAM Manufacturers
As the DDR5 market continues to grow, more manufactures are jumping in with designs of their own. Some of the most prominent current players are as follows:
---
Top 3 DDR5 Memory Kit Picks
Cheapest DDR5 Kit: Crucial CT16G48C40U5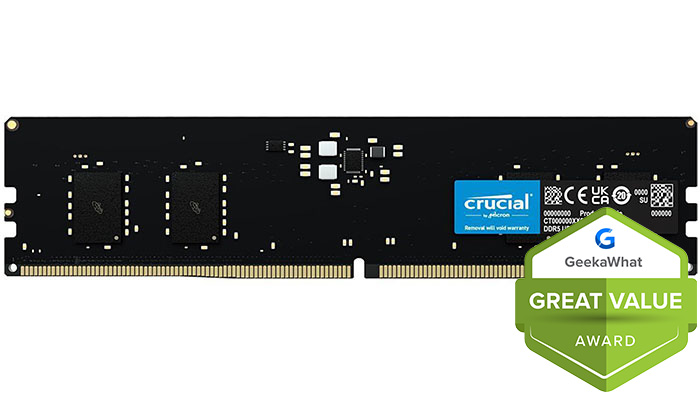 Pros
Cons
✅ Very reasonably priced for a DDR5 kit.
✅ 4800MHz clock speed is very high.
✅ Less installation as this is a single 16GB DIMM.
❌ No RGB.
❌ Doesn't offer anything for aesthetic.
❌ CL40 latency is very slow.
Check the price on:
---
Best Performing DDR5 Kit: G.Skill Trident Z5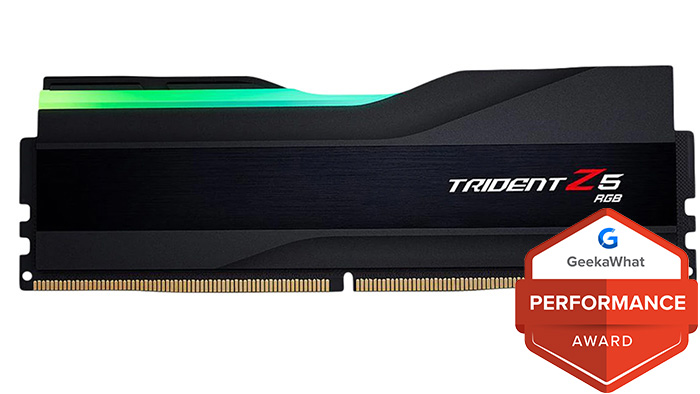 Pros
Cons
✅ Best performing DDR5 kit with CL28 latency.
✅ Minimalist aesthetic with RGB.
✅ Perfect for overclocking, and workstation builds.
❌ One of the most expensive DDR5 kits.
❌ Doesn't come in lower capacities.
Check the price on:
---
Best Looking DDR5 Kit: ADATA XPG Caster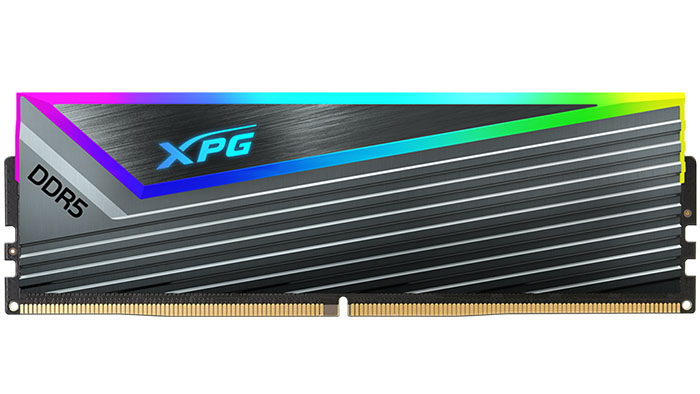 Pros
Cons
✅ RGB looks absolutely incredible.
✅ 6400MHz clock speed is extremely fast.
✅ Very high capacity kit, ideal for workstation PC builds.
❌ Rated at a CL40 latency.
❌ Very, very expensive.
Check the price on:
---
Our Recommendations in Detail
1. Crucial CT16G48C40U5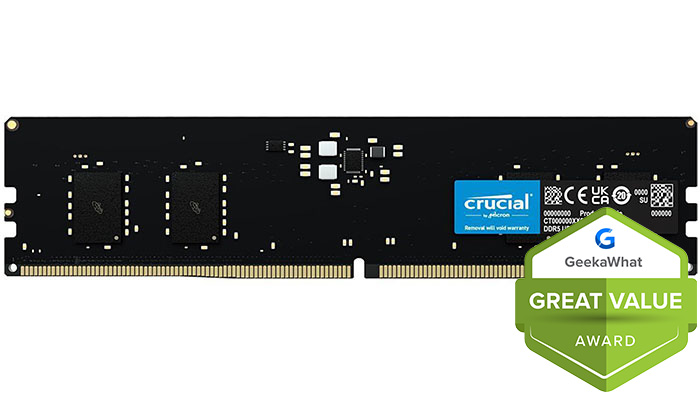 This Crucial kit is one of the cheapest DDR5 options currently available on the market. Boasting speeds of 4800MHz straight out of the box, which is on the lower end of the market. If you're looking to get started with DDR5 and you don't care about looks or aesthetics, this kit is worth considering.
Specs List:
Kit Capacity: 16GB
Memory Speed: 4800MHz
CAS Latency: CL40
RGB: No
Colour Options: Black
Buy the Crucial DDR5 Kit on:
---
2. Kingston Fury Beast RGB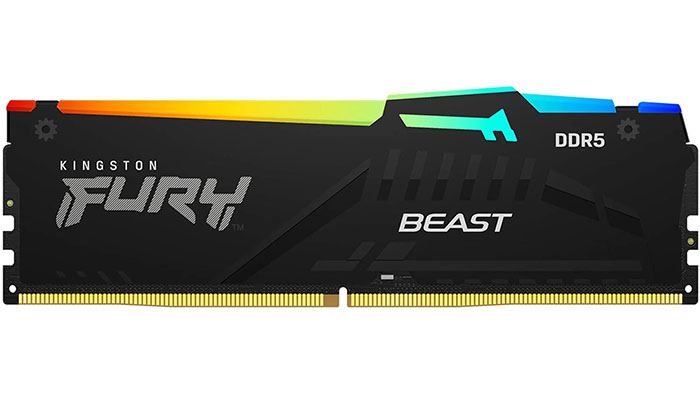 The Kingston Fury Beast kit is a very affordable set of RAM, but consumers get the bonus of an excellent RGB light strip at the top of the DIMM. This is a singular 16GB DIMM kit that can be customised by multiple supported RGB software suites. We'd recommend picking up at least two DIMMs for dual channel performance. This particular kit is also rated at a speedy 5600MHz providing a boost in games and other applications.
Specs List:
Kit Capacity: 16GB
Memory Speed: 5600MHz
CAS Latency: CL40
RGB: Yes
Colour Options: Black
Buy the Kingston Fury Beast on:
---
3. Corsair Vengeance DDR5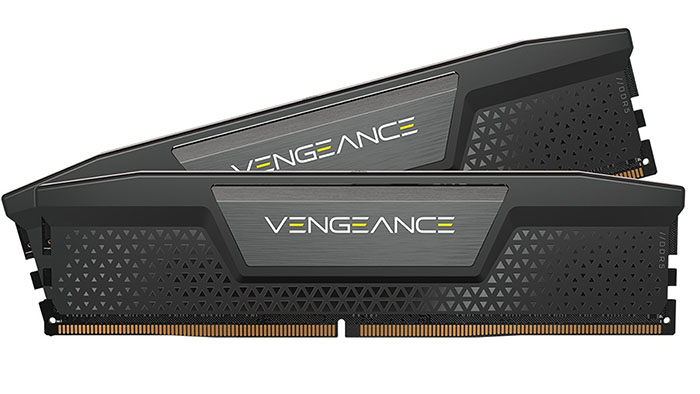 This Corsair Vengeance DDR5 kit is one of the best that you can buy in terms of performance to pricing ratios. Although you're definitely paying more than a typical DDR4 kit, these DDR5 DIMMs have a quicker latency and are rated up to 5600MHz on the clock speed. The quicker latency will give you a much needed boost in benchmarks and in gaming too!
Specs Lists:
Kit Capacity: 32GB
Memory Speed: 5600MHz
CAS Latency: CL36
RGB: No
Colour Options: Black/White
Buy the Corsair Vengeance Kit on:
---
4. Corsair Dominator Platinum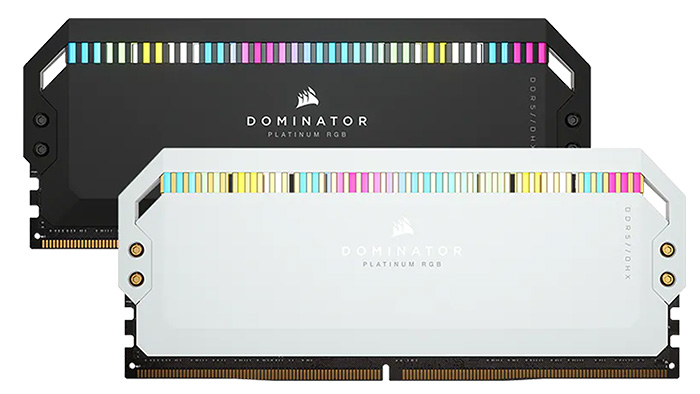 Corsair's Dominator Platinum kit is one we've taken a look at many times before because these DIMMs are simply awesome. You're paying a little bit more than the above Vengeance DIMMs, but you're getting similar performance paired with Corsair's incredible Capellix RGB LED technology. These RAM sicks look amazing and will shine brightly in any rig! You can read our full Corsair Dominator Platinum review for more detail.
Specs List:
Kit Capacity: 32GB
Memory Speed: 5600MHz
CAS Latency: CL36
RGB: Yes
Colour Options: Black/White
Buy the Dominator Platinum Kit on:
---
5. ADATA XPG Caster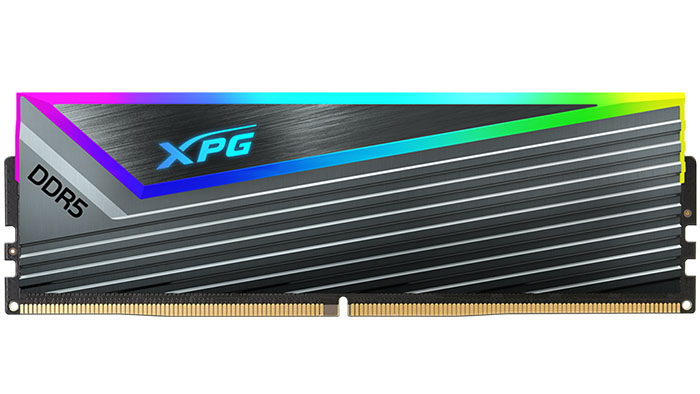 ADATA's XPG Caster kit is our favourite looking kit of the bunch on pure aesthetic grounds. ADATA hasn't followed the typical black or white approach to the DIMMs, instead opting for a sleek, brushed steel colour. The RGB triangle and logo look awesome too, for a further edge. This design really stands out amongst the competition. To top it off, the speed of this kit is a whopping 6400MHz… talk about a high performer!
Specs List:
Kit Capacity: 32GB
Memory Speed: 6400MHz
CAS Latency: CL40
RGB: Yes
Colour Options: Steel
Buy the ADATA XPG Caster on:
---
6. G.Skill Trident Z5 RGB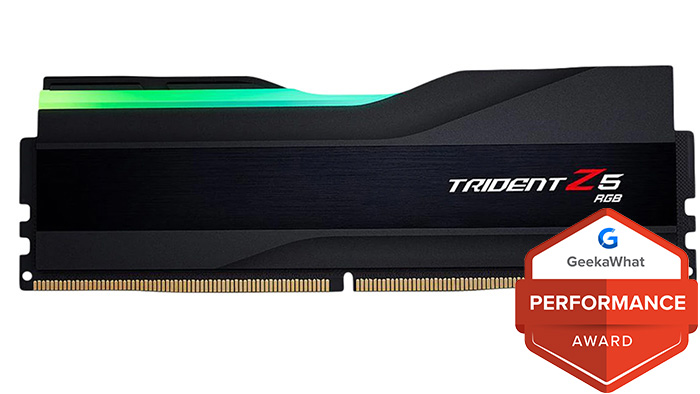 Finally on our roundup is G.Skill's Trident Z5 RGB. G.Skill are the first to have reached a sub-30 CAS latency with this particular kit being rated at CL28. The 5600MHz clock speed will provide a great bump in performance, especially with the low latency. That makes this kit ideal for overclocking, and to put in a system that doubles as a workstation build for 3D rendering or video editing. Despite being very expensive, this DDR5 kit is definitely worth the price!
Specs List:
Kit Capacity: 32GB
Memory Speed: 5600MHz
CAS Latency: CL28
RGB: Yes
Colour Options: Black/White
Buy the G.Skill Trident Z5 on:
---