Introduction
Intel's new 13th-Gen CPUs are here, and so far the launch has been pretty successful. We've covered all of the new CPUs and a variety of motherboards and buyers guide comparisons on our website. 13th Gen CPUs were well worth the wait and it seems AMD will again face an uphill battle to take the crown from Intel next-time around,
A number of major manufacturers have supplied the market with updated and refreshed motherboard designs, based on the upgraded Z790 chipset. Today we'll be taking a look at one of Gigabyte's latest entries, the Z790 AORUS Elite AX. This DDR5 design offers a multitude of features, while giving consumers plenty of upgrade paths with the newer component interfaces.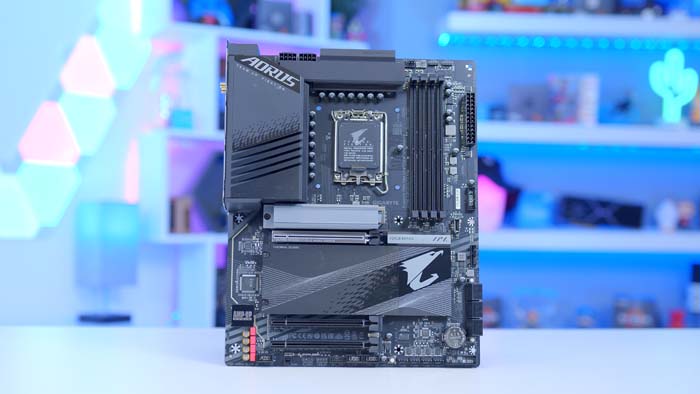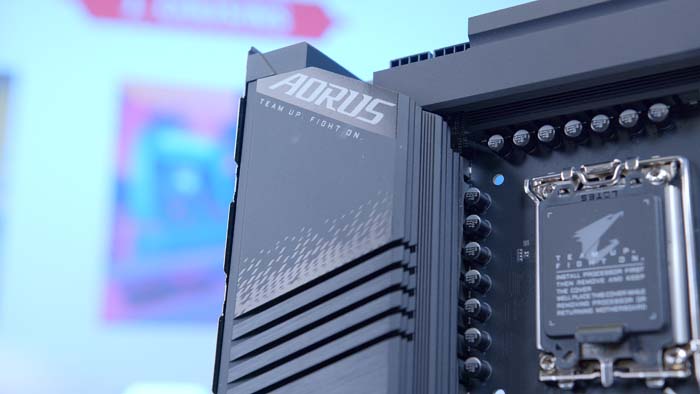 Buy the Gigabyte Z790 AORUS Elite AX on:
Suggested Article: Intel Core i7 13700K Review – Intel's Hidden Performance Gem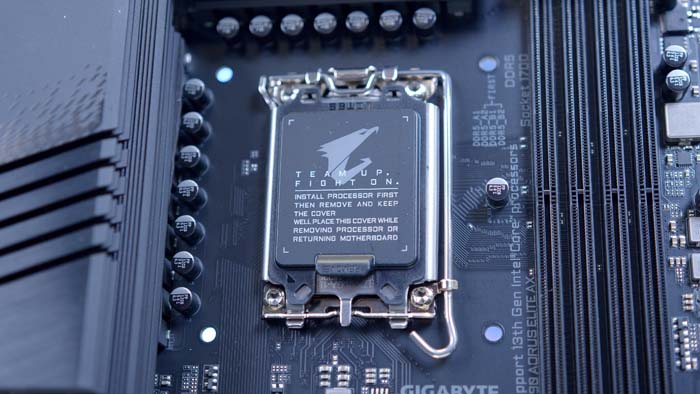 Comparing Z790 and Z690 motherboards side by side you'll notice that the overall differences aren't staggering. This ultimately resides in the fact that the new 13th-Gen CPUs haven't drastically changed in their architecture, over 12th Gen. The new motherboards improve upon the previous generation designs by giving consumers more access to the newer features such as PCI-E 5.0 and USB4 ports.
The newest PCI-E 5.0 interface is starting to become more common on cheaper motherboards, and over time we'll see newer components utilise this new standard giving consumers access to more bandwidth and the capability to draw more power. Although it seems RDNA 3 graphics cards won't be using the new standard, now might be a good time to look at upgrade paths for new SSDs and GPUs when they release.
We're seeing a similar situation for DDR5 memory in terms of maturity. Although the higher latency kits do tend to hurt performance, we're gradually seeing lower latency kits introduced into the market, along with higher supported clock speeds. I can't realistically see many users running a stable system with a 7600MHz RAM speed, but the fact this is a possibility shows the gradual improvements to DDR5 memory. Now might not be the time to upgrade to DDR5 RAM, but that point in time isn't too far off.
Chipset Differences
To provide some context on the kind of sacrifices you might make by choosing one chipset over another we've created a table that highlights the key differences between the Z790 AORUS Elite AX to the Z690 version. This way you're able to see exactly what's on offer so you can nail down which motherboard you'd rather choose!
Features
Gigabyte Z790 AORUS Elite AX
Gigabyte Z690 AORUS Elite AX
CPU Overclocking Support
Yes
Yes
VRM Power Phases
16+1+2
16+1+2
DDR5 Overclocking Speed
7600MHz
6000MHz
PCI-E 5.0 Slots
1x x16 PCI-E 5.0 Slot
1x 16 PCI-E 5.0 Slot
PCI-E 4.0 Slots
2 x16 PCI-E 4.0 Slots
4x x4 PCI-E 4.0 Slots
4x x4 PCI-E 4.0 Slots
USB Connections (Rear)
1x USB 3.2 Gen2x2 Type-C
2x USB 3.2 Gen2
3x USB 3.2 Gen1
1x USB 3.2 Gen2x2 Type-C
2x USB 3.2 Gen2
3x USB 3.2 Gen1
USB Connections (Front)
1x USB 3.2 Gen2 Type-C
2x USB 3.2 Gen1
1x USB 3.2 Gen2 Type-C
2x USB 3.2 Gen1
LAN Type
2.5 Gigabit LAN
2.5 Gigabit LAN
WiFi Module
WiFi 6E
WiFi 6E
Estimated MSRP
Check on Amazon
Check on Amazon
Differences Breakdown
From a brief glance, you'll see that both of these motherboards are pretty much the same. Overall it seems the amount of features hasn't changed too much, and ultimately this will be due to keeping costs down. The biggest change we've seen is the wider adoption of Gen4 slots. The previous generation utilised PCI-E 3.0 for some of the x16 slots, whereas the Z790 version only has Gen4 or Gen5 which is good to see.
The new Z790 board can also support overclocking up to 7600MHz which is an exceptionally high speed. Although your average consumer probably won't need this, enthusiasts that can navigate the frustrations of optimised overclocking may be able to run a stable system at this speed. The new Z790 AORUS Elite AX hasn't changed much by contrast to its previous Z690 iteration, but there's definitely improvements here and there that make it a worthy purchase.
Design & Aesthetics
The AORUS Elite AX is a relatively simplistic motherboard that sports a large heatsink design with plenty of cooling on the VRMs. Much more of the PCB is exposed on this board and this is down to this motherboard being a cheaper product. The rear IO plate offers up a large heatsink which covers a 6mm heatpipe designed to move heat away as quick as possible from the CPU.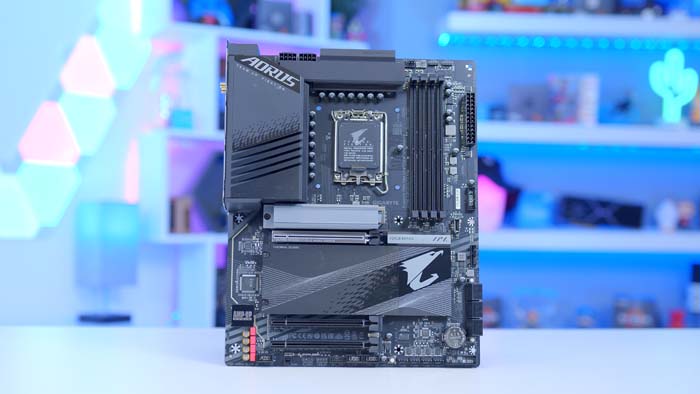 Otherwise this board is relatively barebones in terms of its look. You've got access to RGB towards the bottom of the board which can be customised with Gigabyte's RGB Fusion software. The heatsinks add some more depth to the board, with the ridged metal design while keeping your SSDs and the board itself nice and cool.
Features
Although the Z790 AORUS Elite AX is a DDR5 compatible board, it is more positioned towards the budget/mid-range end of the market based on the price and performance. This is one of the cheapest DDR5 motherboards we've had the pleasure of taking a look at, and we've noted down all of the important features below:
DDR5 DIMMs
The AORUS Elite AX uses DDR5 memory and you can overclock your DIMMs to an astonishing 7600MHz. Those looking for a performance boost will want to make use of the high RAM overclocking capability of this board with new XMP 3.0 profiles.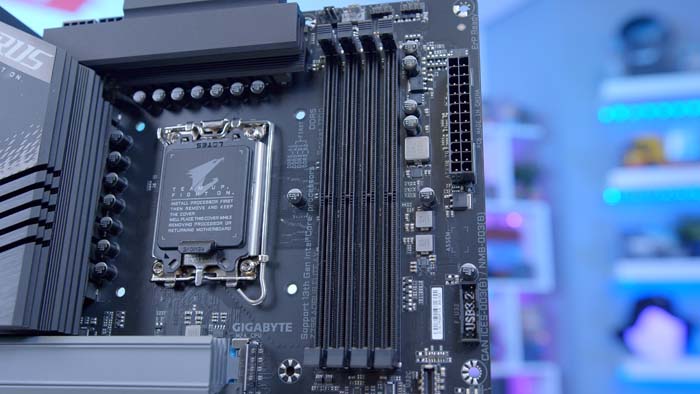 HiFi Audio
The WIMA and Fine Gold capacitors provide power to your audio ensuring a studio-quality experience. On the rear IO you'll also be able to find a line out and mic in, along with S/PDIF providing plenty of options for speaker setups or surround sound systems.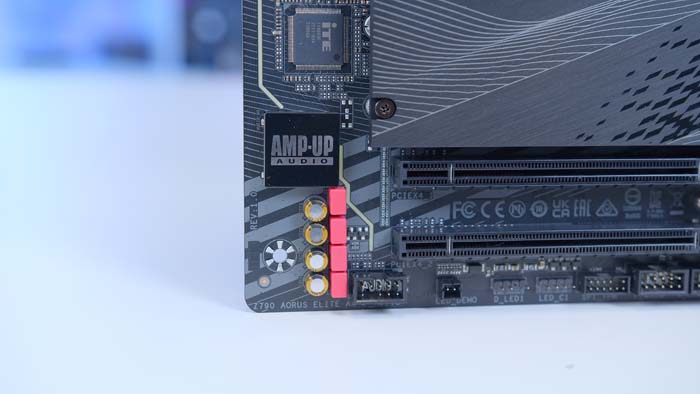 Rear IO
The rear IO has a fair few options when it comes to high speed USBs. Your fastest USB port is a Type-C format USB 3.2 Gen2x2 rated up to 20GB/s. Networking is also great with options for high speed 2.5 Gigabit LAN, along with onboard WiFi 6E.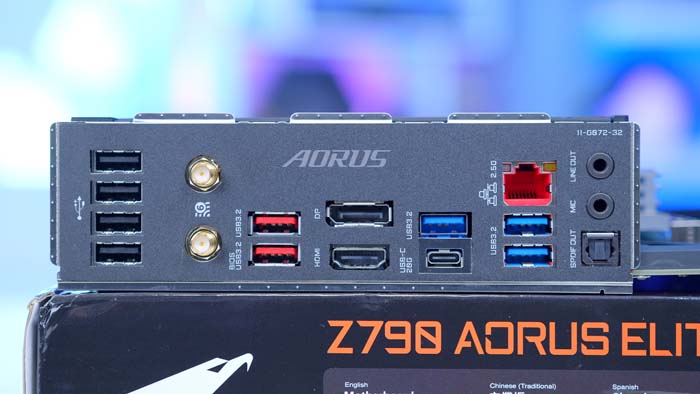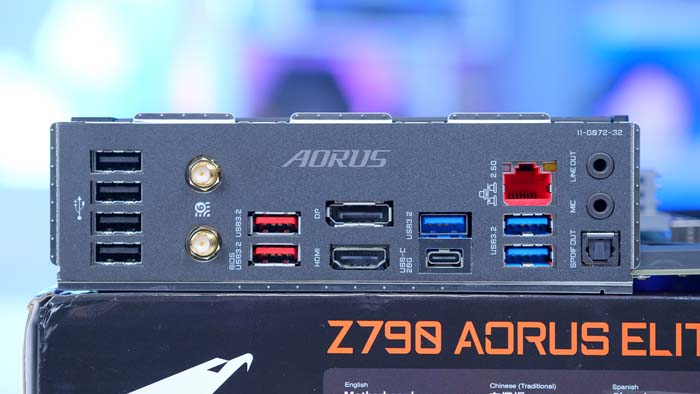 PCI-E 5.0 Slot
The new standard for PCI-Express is starting to be seen in use for graphics card slots, M.2 SSDs, and for power consumption. As this new standard becomes widely adopted we'll see more components use the interface drive more performance for gaming PCs. The AORUS Elite AX has a singular x16 slot compatible with the new PCI-E standard opening up your upgrade paths for the future.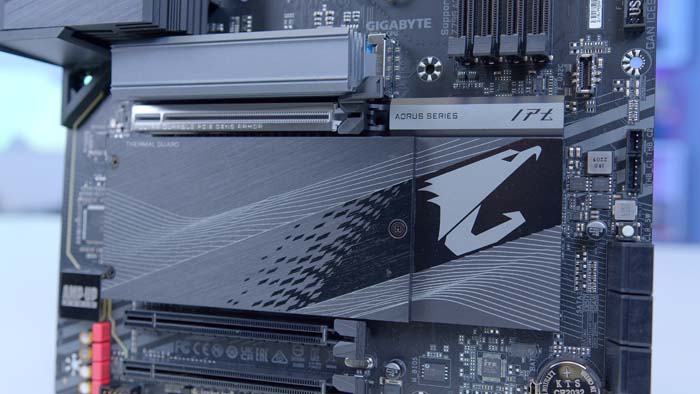 What's In The Box?
Although this motherboard is definitely a cheaper option when compared to the rest of the market, Gigabyte has included a couple of extra accessories that will aid in the building experience while saving you some money on extra components for your system.
WiFi Antenna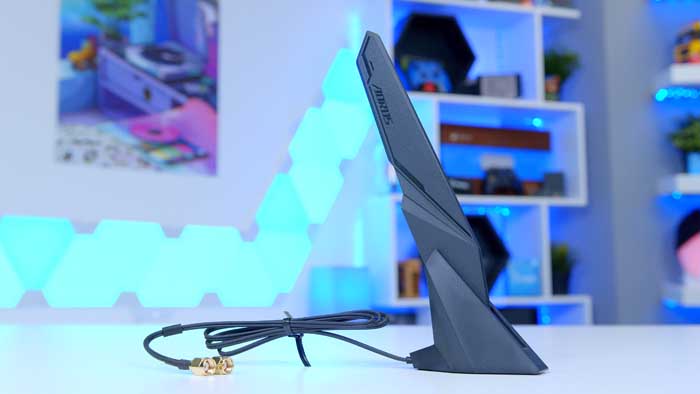 Q-Connector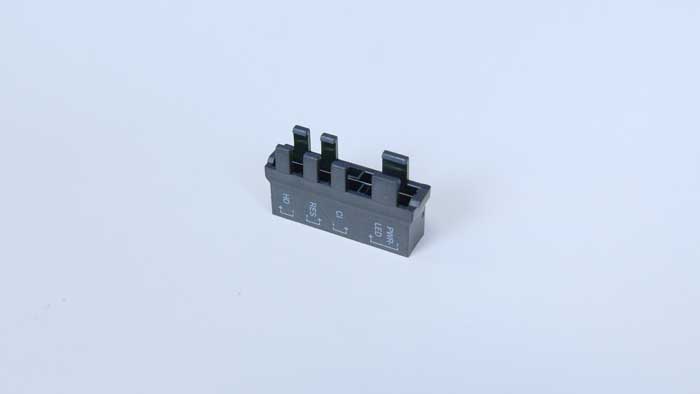 SATA Cables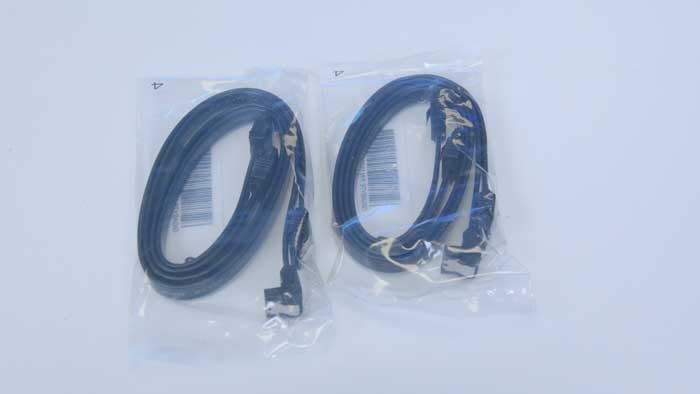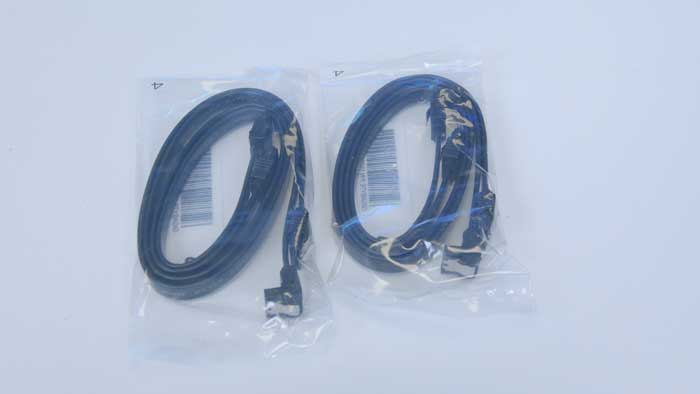 Compatible CPUs
Intel Z790 motherboards support the entire range of 12th and 13th-Gen processors giving you access to a wide range of choices if you're looking to build a PC for the first time or upgrade. However, despite there being plenty of options from a compatibility standpoint we'd recommend sticking to the Core i7 and Core i5 ranges with this board.
I wouldn't necessarily recommend DDR5 for Core i5 motherboards, but if you can find a lower latency kit for a reasonable price this motherboard will be a great pairing. The high memory overclocking support coupled with the cheaper design will make for a powerful build with an excellent price tag. Overclocking will be slightly limited based on having less VRMs, but you can still get a lighter overclock underway with some trial and error and a good CPU cooler.
| | | |
| --- | --- | --- |
| CPU Name | Compatibility | Do We Recommend? |
| Intel Core i9 13900K | ✅ | ❌ |
| Intel Core i9 13900KF | ✅ | ❌ |
| Intel Core i7 13700K | ✅ | ✅ |
| Intel Core i7 13700KF | ✅ | ✅ |
| Intel Core i5 13600K | ✅ | ✅ |
| Intel Core i5 13600KF | ✅ | ✅ |
| Intel Core i9 12900KS | ✅ | ❌ |
| Intel Core i9 12900K | ✅ | ❌ |
| Intel Core i7 12700K | ✅ | ✅ |
| Intel Core i5 12600K | ✅ | ✅ |
| Intel Core i5 12400F | ✅ | ❌ |
| Intel Core i3 12100F | ✅ | ❌ |
Conclusion
Gigabyte Z790 AORUS Elite AX
Product Name: Z790 AORUS Elite AX
Brand: Gigabyte
Features

Design

Performance

Value For Money
Summary
Gigabyte's Z790 AORUS Elite AX is one of the cheapest DDR5 motherboards we've ever looked at in the office. Despite sporting the much more expensive generation of RAM, Gigabyte has managed to keep costs down while still offering a competitive amount of features for consumers to sink their teeth into. You've got access to a PCI-E 5.0 ready GPU slot, set to handle the next generation of graphics cards, while offering plenty of Gen4 compatible M.2 slots for those looking to pick up some blazing fast storage. The design is somewhat more simplistic by reducing the amount of heatsinks seen on the board, but what it lacks in aesthetic, it makes up for in features. Overall I'm very happy with this board. Although DDR5 isn't quite worth upgrading to as of yet, we'll be seeing significant returns with motherboards like the AORUS Elite AX when DDR5 starts to provide a big performance boost in both gaming and workstation applications.
Pros
✅ Very cheap for DDR5.
✅ Supports PCI-E 5.0 for GPUs.
✅ Plenty of usability features.
Cons
❌ DDR5 tech is still expensive and hasn't matured.
❌ Not that many high speed USB ports on the rear.
❌ Not much in the way of RGB.