Introduction
Intel's 13th Gen CPUs seem to have disposed of AMD's Ryzen 7000 processors after just a few weeks of Team Red sitting on top. With this new CPU launch comes a range of new chipsets and motherboards, each bringing with them new features. Of course with the launch of any new we also get access to brand new motherboards. Although Intel haven't changed their socket, the new 13th Gen platform has access to widespread PCI-E 5.0, better overclocking support and whole host of new features.
Today we're taking a look at a brand new Z790 board from ASUS, the ASUS TUF Gaming Z790-Plus WiFi D4. I'm a big fan of the TUF motherboards and I'm hoping that the Z790 option today holds up well alongside previous iterations.
Buy the ASUS TUF Gaming Z790-Plus WiFi D4 on:
Suggested Article: Intel Core i5 13600K Review – A Mid-Range Performance Titan
Z790 Chipset Boards
The Z790 chipset is the flagship design that offers a wide range of different motherboards, geared towards a variety of budgets and consumers. This chipset has seen an increase in PCI-E 5.0 slots across both cheaper and more expensive boards, along with the inclusion of Thunderbolt 4 and WiFi 6E which both make much more common appearances.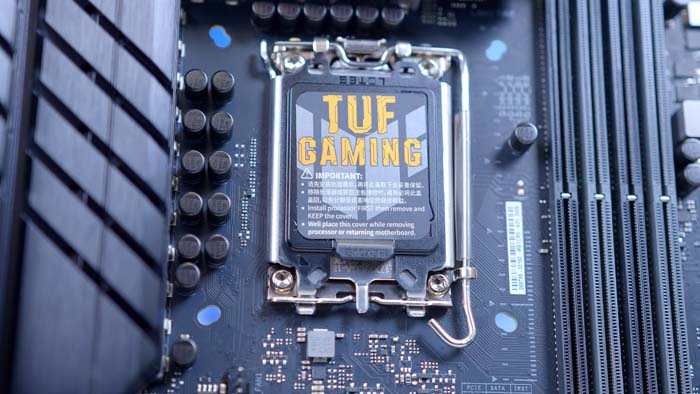 Between Z690 and Z790 motherboards, we're not seeing a massive amount of differences quantity of included features. Intel haven't changed their socket this time around, so the architectural changes between the previous and current generation aren't hugely different. They call this stage of the cycle the 'tock' stage, where on the 'tick' side, a new socket and whole new architecture lands.
That isn't to say that either side of the cycle is better than the other. The 'tick' side gives you a more cutting edge product, but one that is inherently worse optimised and less efficient. The 'tick' side is older technology, but takes a year or more of learning about the architecture and implements this in the best ways. For these complex reasons, the overall feature-set of these new boards hasn't changed drastically. Instead, the Z790 chipset builds on the success of Z690, with an iterative approach to new features. We've done a full-run down of the best Z790 boards to Buy in 2022, giving you an overview of the kind of features available!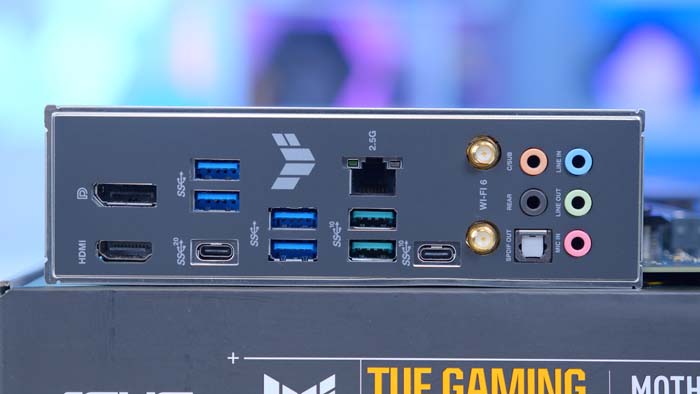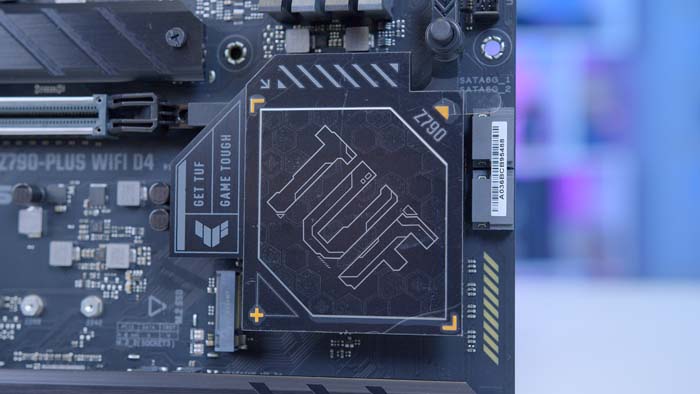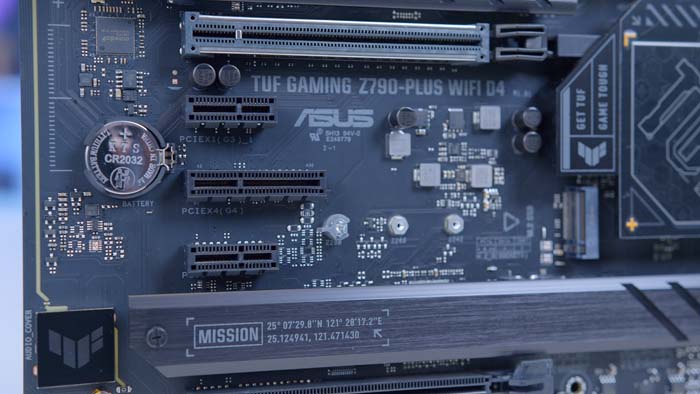 Motherboard Chipset Differences
What better way to gauge the difference between chipsets by comparing the ASUS TUF Z790 board against the TUF Z690 motherboard from the previous generation. This allows us to evaluate just how much has actually changed from one chipset to another.
Features
ASUS TUF Gaming Z790-Plus WiFi D4
ASUS TUF Gaming Z690-Plus WiFi D4
CPU Overclocking Support
Yes
Yes
VRM Power Phases
16+1
14+1
PCI-E 5.0 Slots
1x x16 PCI-E 5.0 Slot
1x x16 PCI-E 5.0 Slot
PCI-E 4.0 Slots
4 x4 PCI-E 4.0 Slot
1x x16 PCI-E 4.0 Slot
4x x4 PCI-E 4.0 Slots
USB Connections (Rear)
4x USB 3.2 Gen1
2x USB 3.2 Gen2
1x USB 3.2 Gen2x2 Type-C
1x USB 3.2 Gen2 Type-C
4x USB 3.2 Gen1
1x USB 3.2 Gen1 Type-C
2x USB 3.2 Gen2
1x USB 3.2 Gen2x2 Type-C
USB Connections (Front)
2x USB 3.2 Gen1
1x USB 3.2 Gen2
2x USB 3.2 Gen1
1x USB 3.2 Gen2
LAN Type
2.5 Gigabit LAN
2.5 Gigabit LAN
WiFi Module
WiFi 6
WiFi 6
Estimated MSRP
Check on Amazon
Check on Amazon
Comparison of Features
From first glance, you'll immediately notice that these boards are effectively the same. The monumental changes seem to be in the amount of PCI-E 4.0 slots, along with VRM power phases. I'd argue these changes are relatively small, but the increase in power phases shows that these boards are better designed for overclocking and, although the increase is minor, this will definitely help with power delivery on the more beefy 13th Gen CPUs.
On the Z790 board, when compared to the Z690 option, the USB ports are identical, both in the type and amount, which is a little unfortunate. It would have been nice to see some Thunderbolt 4 ports, but I can understand how these are reserved for more expensive boards. Otherwise, the new Z790 board seems to be relatively similar to the previous generation. There haven't been any major changes, but we were almost expecting this to some extent. ASUS TUF motherboards aren't designed to support the high-end features, hence the changes not being so drastic between generations.
Aesthetics & Design
I'm pretty happy with the design of this ASUS TUF motherboard. Although the board is relatively simplistic overall, additions such as heatsinks or the occasional bit of RGB that make this cheaper board much more appealing.
The top and bottom right side have some customisable RGB which can add some extra flair to your PC build.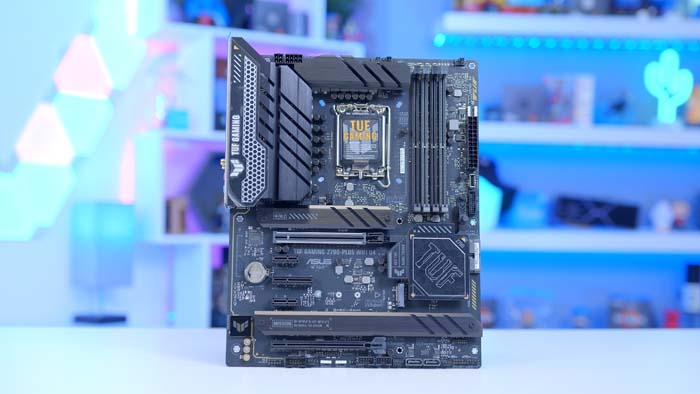 ASUS haven't gone crazy on the logos here, but there is a heatsink towards the bottom right of the board that I feel could be customised with some sort of magnetic panel. It would be nice to give users the option to change out the heatsink design, but this isn't a deal-breaker, instead more of a suggestive thought.
Overall I think this TUF board gets a recommendation on the design front. ASUS have really tuned into the industrial style with the blacked out PCB, and occasional bits of white and black strips or the odd logo. The board is arguably minimalist, but I think if you're building a cheaper PC, this motherboard hits the spot in terms of design and will look great in any build!
Features
Despite being a slightly cheaper option in what seems to be a relatively expensive market, the ASUS TUF Z790 has plenty of features on offer opening up your upgrade paths, in combination with quality of life options that make building a PC less frustrating.
VRM Power Phases
The ASUS TUF Z790 has increased its power phases compared to the Z690 version of this board, making overclocking to higher speeds a more viable possibility. On this board there are 16+1 stages, with plenty of cooling in the form of an enlarged heatsink designed to move heat away as quick as possible from the VRMs to retain consistent power delivery.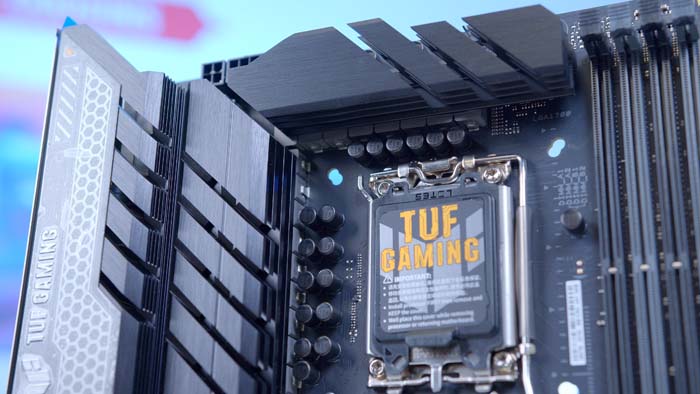 PCI-E 5.0 x16 Slot
Unfortunately the TUF Gaming Z790 doesn't have any Gen5 M.2 slots, but you've still got an open upgrade path for any new graphics cards that utilise the PCI-E 5.0 standard. The main x16 slot utilises PCI-E 5.0 giving you the capability to draw power and maintain bandwidth for the new generation of graphics cards when they finally release. This motherboard also has plenty of Gen4 M.2 slots allowing you to install a number of blazing-fast SSDs.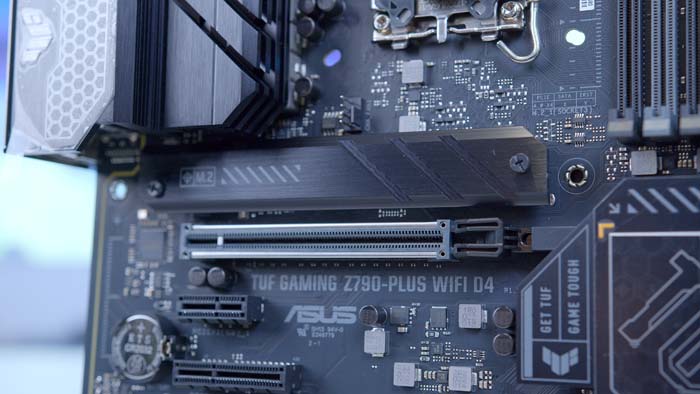 DDR4 Memory Overclocking
This ASUS TUF board has retained support for DDR4 giving you the option to save some money on your memory kits. DDR5 hasn't quite reached its maturity yet, but overclocking allows you to push your memory speeds on this board up to 5333MHz. If you can retain stability with these clock speeds, you'll definitely see a performance boost in a variety of applications.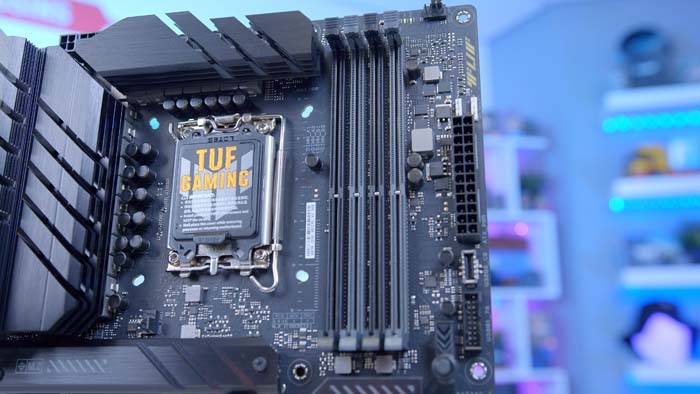 Thunderbolt 4 Front Panel Support
Although we don't have any USB4 ports on the rear IO of this motherboard, if you've got a case that supports Thunderbolt 4, the ASUS TUF has a supported header towards the bottom of the board. This port supports up to 40GB/s and up to 100W of power to fast-charge devices.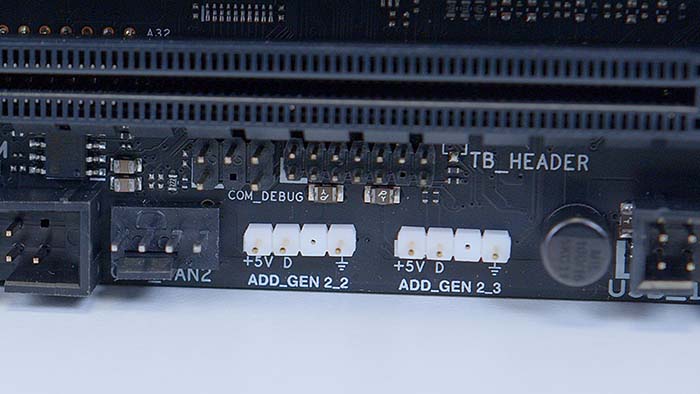 What's In The Box?
The ASUS TUF Gaming Z790 motherboard has a few extra accessories in the box saving you some money on extra parts, while making your building experience a less frustrating process.
ASUS WiFi Antenna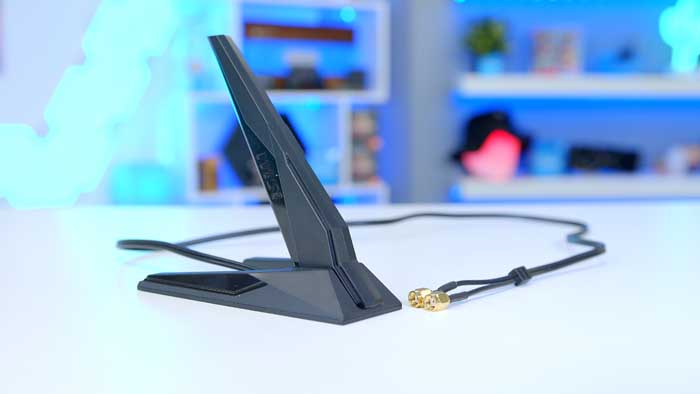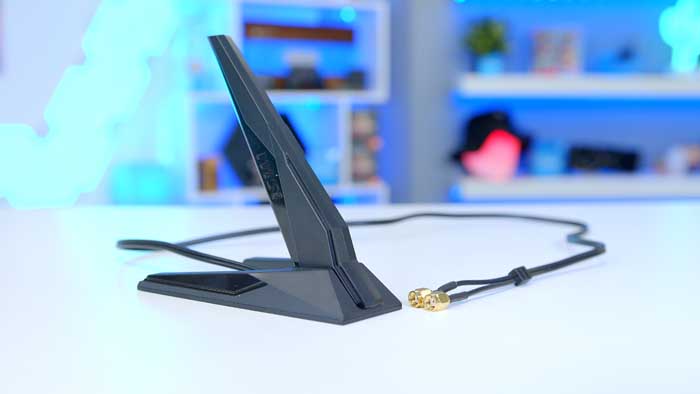 M.2 Screws and Standoffs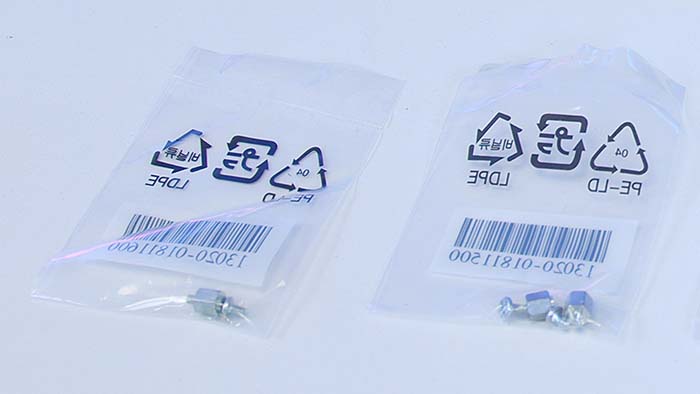 SATA Cables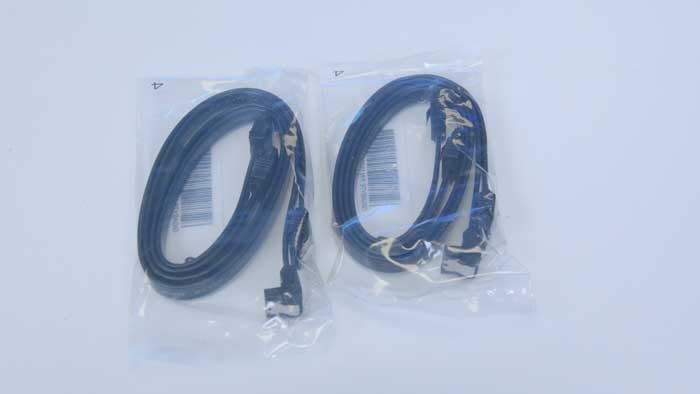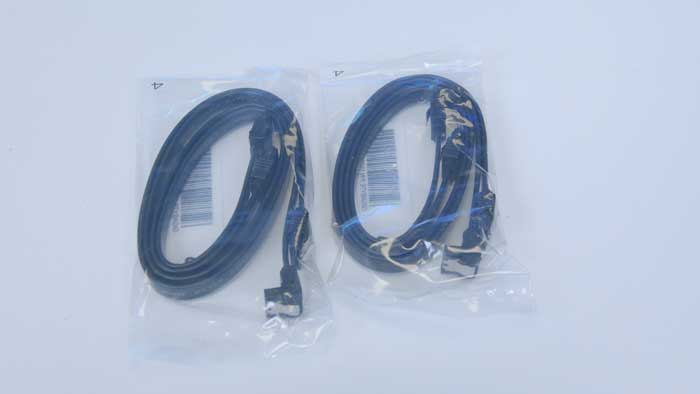 BIOS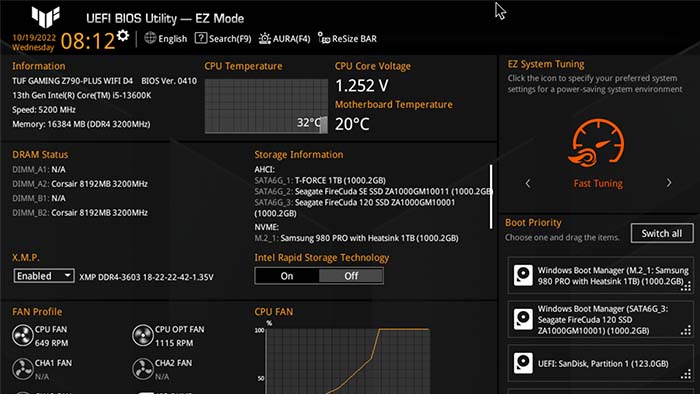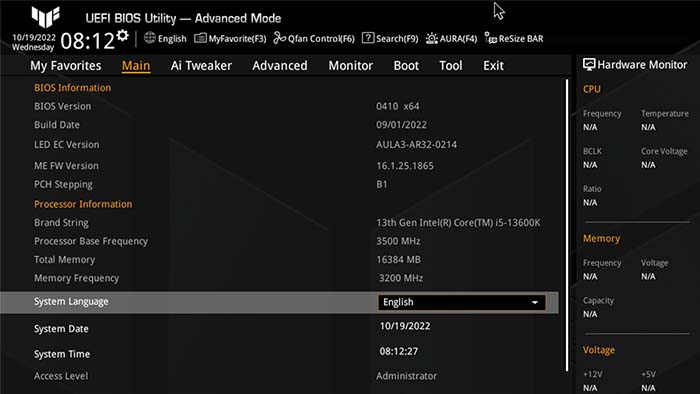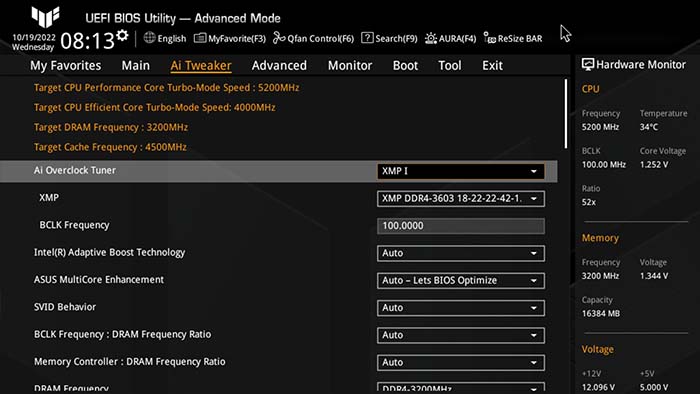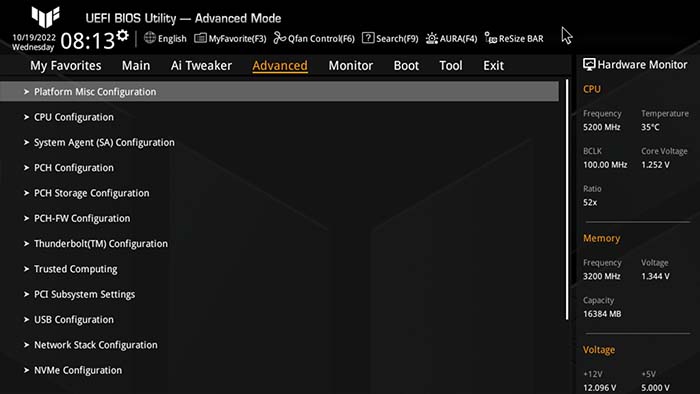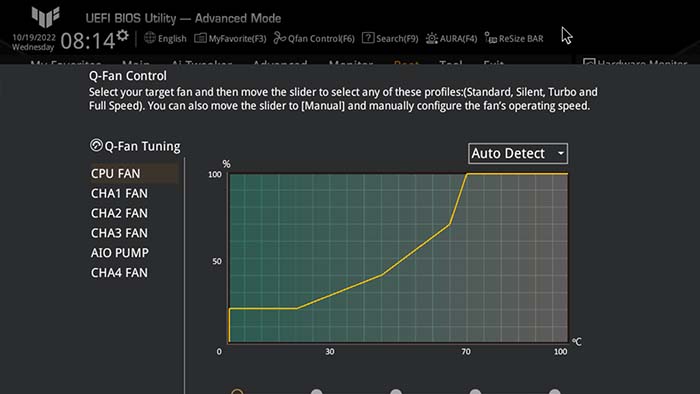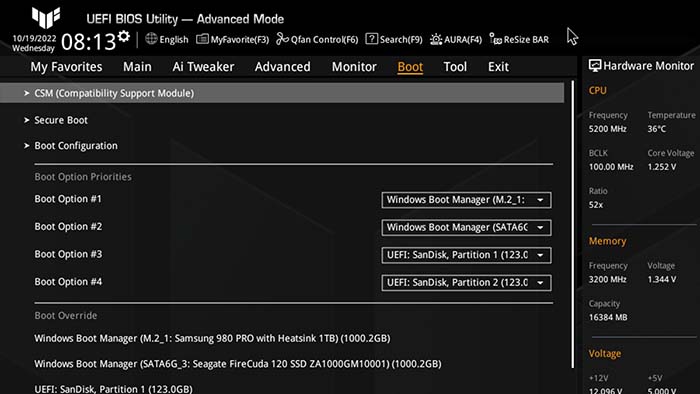 Compatible Processors
All of the Z790 motherboards support every SKU of the Intel 13th Gen CPUs and 12th Gen CPUs, but based on pricing and features we wouldn't recommend installing every available CPU. We would suggest sticking to the Core i7 and Core i5 ranges with this ASUS TUF board to ensure you get the best price to performance ratio when choosing your components. But if you're dead-set on getting the best parts money can buy, the Core i9 13900K is compatible, but we wouldn't recommend installing this CPU into this more budget oriented board.
| | | |
| --- | --- | --- |
| CPU Name | Compatibility | Do We Recommend? |
| Intel Core i9 13900K | ✅ | ❌ |
| Intel Core i9 13900KF | ✅ | ❌ |
| Intel Core i7 13700K | ✅ | ✅ |
| Intel Core i7 13700KF | ✅ | ✅ |
| Intel Core i5 13600K | ✅ | ✅ |
| Intel Core i5 13600KF | ✅ | ✅ |
| Intel Core i9 12900KS | ✅ | ❌ |
| Intel Core i9 12900K | ✅ | ❌ |
| Intel Core i7 12700K | ✅ | ✅ |
| Intel Core i5 12600K | ✅ | ✅ |
| Intel Core i5 12400F | ✅ | ✅ |
| Intel Core i3 12100F | ✅ | ❌ |
Conclusion
ASUS TUF Gaming Z790-Plus WiFi D4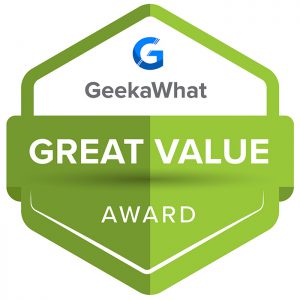 Product Name: TUF Gaming Z790-Plus WiFi D4
Brand: ASUS
Features

Design

Performance

Value For Money
Summary
The new Intel 13th gen motherboards aren't hugely different from their 12th gen predecessors, but I'm a big fan of consistency and ASUS have tuned into this philosophy with the TUF Gaming Z790 motherboard. Despite this board not changing much compared to the Z690 iteration, you've still got access to a wide range of features along with upgrade paths for the next generation of PCI-E 5.0 graphics cards. The design of this motherboard is relatively simplistic, but I'm a big fan of the industrial look and it will definitely suit a variety of build styles. Overall, if you're looking for a cheaper motherboard the TUF Gaming Z790 board is a great option to get some overclocking underway with potential for a GPU upgrade later down the line.
Pros
✅ Design is excellent for a budget board.
✅ Front panel Thunderbolt 4 support.
✅ PCI-E 5.0 support for GPUs.
Cons
❌ No PCI-E 5.0 M.2 Slots.
❌ No WiFi 6E module.
❌ No rear IO Thunderbolt 4.