Introduction
With the recent introduction of DDR5 memory into the market, it can be ever so tempting to pick up a new motherboard and buy some fresh and powerful new DIMMS. However, these new kits of memory can set you back a pretty penny, often without much performance upside.
This raises the question, what options do you have if you'd rather stick with DDR4 for now, or are looking to upgrade an existing system? The short answer, absolutely loads, which can make picking out the best kit a confusing endeavour. In this roundup we'll be taking a look at our favourite DDR4 memory kits to pick up in 2022 while considering pricing, performance and aesthetics to find the best options for you!
Suggested Article: The Best RAM to Buy in 2022 (DDR4 & DDR5 Options)
DDR4 vs DDR5
The main question I imagine you want to ask is, what is the difference between DDR4 and DDR5 memory? We've broken this down in a full article previously, but currently there isn't a huge difference between DDR4 and DDR5 memory.
Like all generations of memory when they first launch, DDR5 is very much still maturing. When DDR3 and DDR4 released, there wasn't much of an improvement upon the previous generation at initial release. This changed as time passed, leading to DDR4 memory becoming the dominant standard. We're expecting history to repeat itself with DDR5, especially as the release of Ryzen 7000 CPUs will mandate the use of DDR5-only.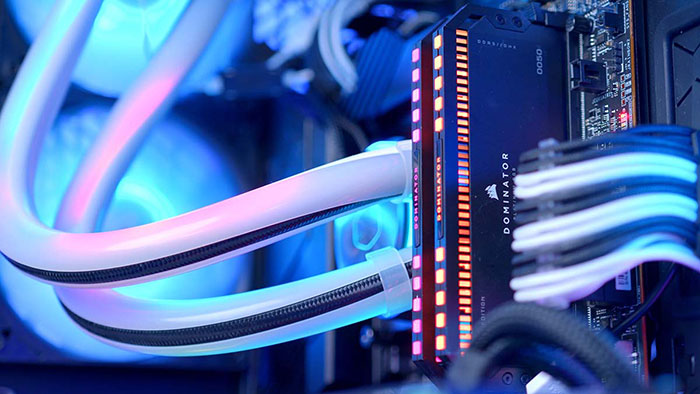 There are many reasons why DDR5 memory isn't great right now, but the primary reason is the latency. The first consumer kits were releasing at CL40 or above, and although we've seen this drop to CL28, the latency still needs to decrease further for the kits to provide a tangible performance increase over DDR4. This means that DDR4 is still the mainstay for the time being, with kits providing fast speeds and quick latency readings certainly holding their own.
DDR4 RAM Manufacturers
Picking up RAM for your next PC build can be complicated given just how many manufacturers there are. Consumers are absolutely spoilt for choice when it comes to memory, and we've noted down some of the more prevalent ones below:
---
Top 3 DDR4 Memory Kit Picks
Below we've picked out three of our favourite kits of memory and given them a GeekaWhat award for their competitive pricing, feature-set, performance and design!
Best Budget Kit: Corsair Vengeance LPX Low-Profile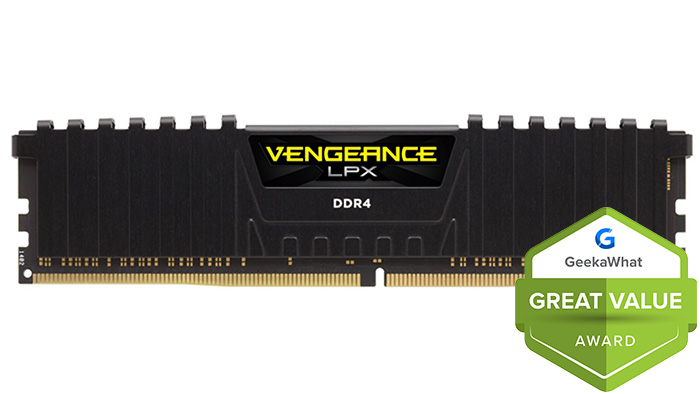 Pros
Cons
✅ Very cheap, ideal for entry level builds.
✅ Low-profile design minimises CPU cooler clearance issues.
✅ Very reasonable clock speeds for the cost.
❌ Not much to look at in terms of aesthetic.
❌ No RGB.
❌ Doesn't offer super-high clock speeds.
Check the price on:
---
Best Looking Kit: Corsair Dominator Platinum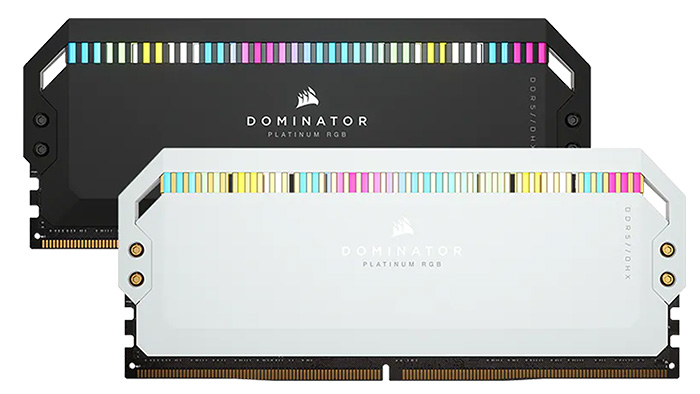 Pros
Cons
✅ Variations available in DDR4 and DDR5.
✅ Capellix LEDs are vivid and bright.
✅ Industrial aesthetic looks awesome.
❌ DDR4 variation is still quite expensive.
❌ DIMM size can impact CPU cooler clearance.
❌ RGB is not for everyone.
Check the price on:
---
Best Kit for Overclocking: HyperX Predator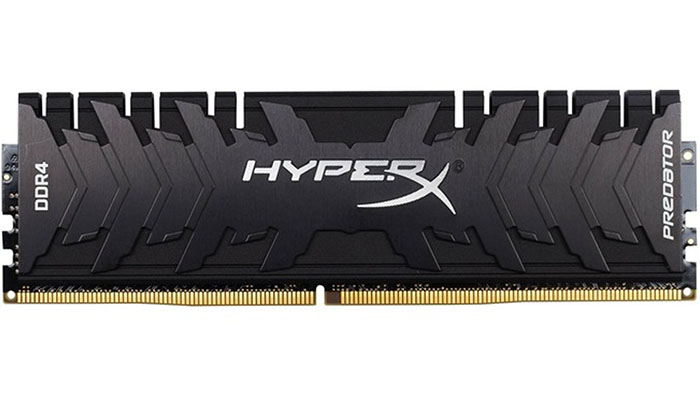 Pros
Cons
✅ Extremely high clock speed for DDR4 RAM.
✅ Still offers low latency despite very high speed.
✅ Engraved design looks very cool.
❌ Probably the most expensive DDR4 kit you will buy!
❌ No RGB.
❌ Clock speed is quite overkill.
Check the price on:
---
Our Recommendations
1. Corsair Vengeance LPX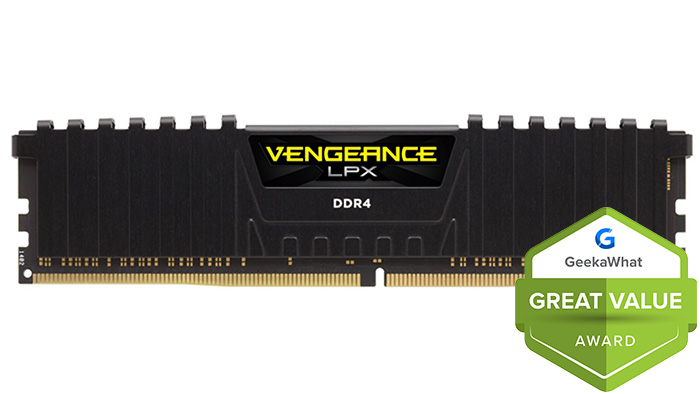 First off in our roundup is the Corsair Vengeance LPX kit, which is currently one of the cheapest sets of DDR4 you can buy. In terms of performance, this Vengeance LPX kit provides a reasonable 3200MHz clock speed, fast enough for most modern builds. The low-profile design to the heat spreader also ensures plenty of access to your CPU cooler, and the ease of upgrading to a larger cooler if you decide to in the future!
Specs List:
Kit Capacity: 16GB
Memory Speed: 3200MHz
CAS Latency: CL16
RGB: No
Colour Options: Black
Buy the Corsair Vengeance LPX Kit on:
---
2. Corsair Vengeance RGB Pro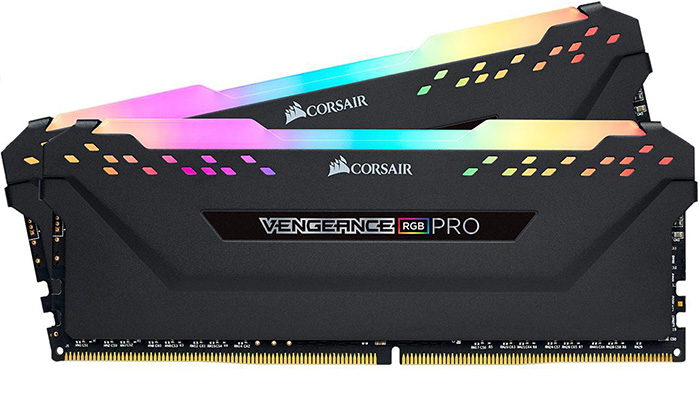 Corsair's Vengeance RGB Pro kit offers both great performance and additional flair to add to your build. This particular kit is rated up to 3600MHz speed, which is perfect for overclocking providing an extra boost to gaming and other applications. You also have the option of picking up this kit in black or white giving you an alternative option for your build aesthetic.
Specs List:
Kit Capacity: 16GB
Memory Speed: 3600MHz
CAS Latency: CL18
RGB: Yes
Colour Options: Black/White
Buy the Vengeance RGB Pro Kit on:
---
3. Patriot Viper 4 Blackout Series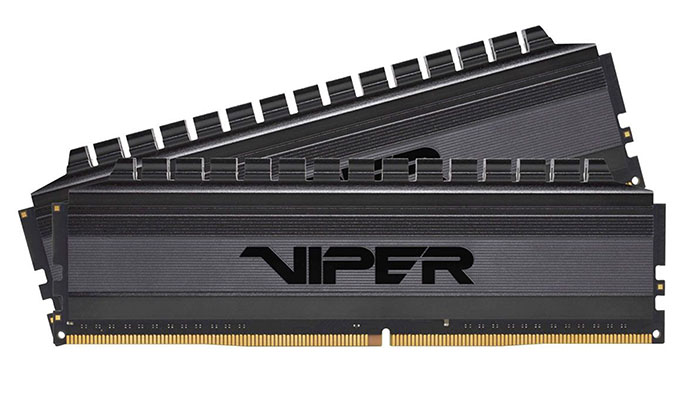 Patriot's Viper Blackout Series kit is an awesome set of DIMMs that provide a sleek and sophisticated aesthetic with great performance. You've got plenty of different options for higher memory speeds, and this kit has a 32GB capacity which is perfect for both gaming and workstation applications like Blender or AutoCAD.
Specs List:
Kit Capacity: 32GB
Memory Speed: 3600MHz
CAS Latency: CL18
RGB: No
Colour Options: Black
Buy the Patriot Viper 4 Blackout Kit on:
---
4. Corsair Dominator Platinum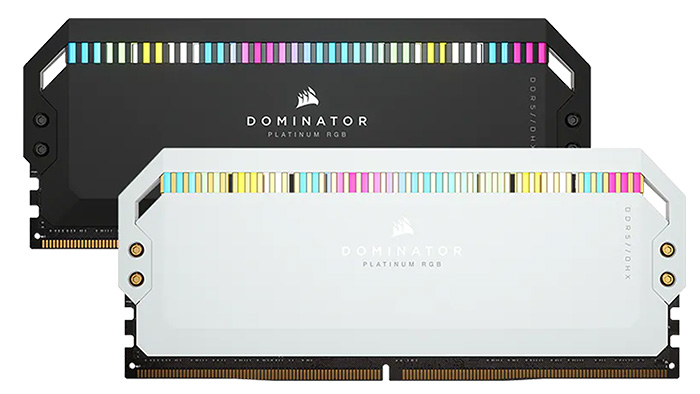 Our best looking kit makes a return again, featuring in another of our memory rounduos. The Dominator Platinum designs are amongst the nicest looking, and best performing, in the market. The iCUE LEDs sitting inbetween the metal chassis give the DIMMs a truly unique look. To top it off, Dominator Platinum kits are excellent in terms of performance.
Specs List:
Kit Capacity: 16GB
Memory Speed: 3600MHz
CAS Latency: CL18
RGB: Yes
Colour Options: Black/White
Buy the Dominator Platinum Kit on:
5. Kingston FURY Renegade RGB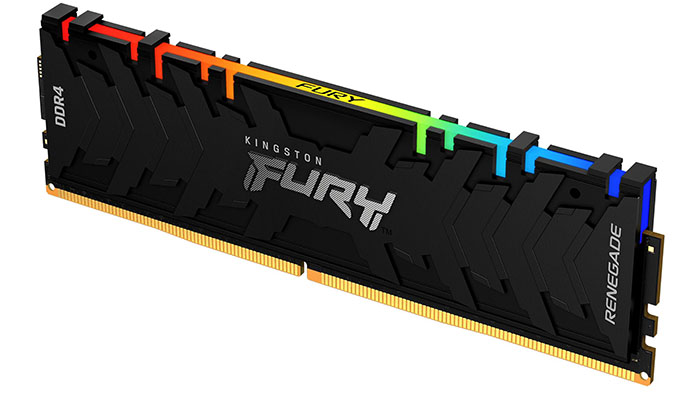 We wanted to find a kit that brought an awesome aesthetic but gave users the ability to get some extra performance especially if overclocking. This Kingston FURY Renegade RGB kit perfectly fits the bill. Coming in at a 4000MHz clock speed, you'll see big improvements in performance with selected games and use cases. The RGB LED strip at the top of each DIMM can be fully customised in many different applications, including Kingston's FURY CTRL.
Specs List:
Kit Capacity: 16GB
Memory Speed: 4000MHz
CAS Latency: CL19
RGB: Yes
Colour Options: Black
Buy the FURY Renegade Kit on:
---
6. HyperX Predator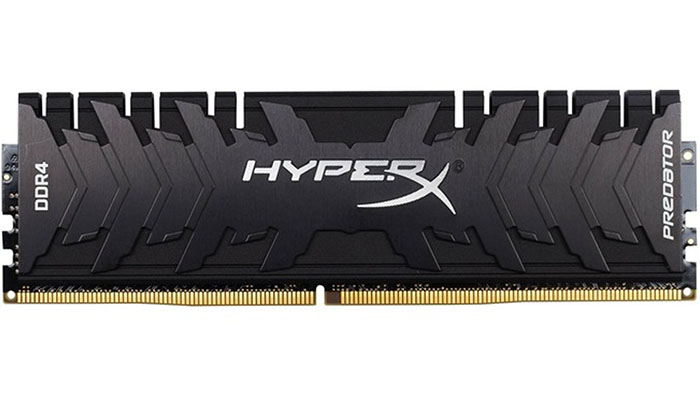 The HyperX Predator is one of the best memory kits for overclocking due to its insane rated clock speeds. At the top-end, HyperX has manufactured a kit that can reach 5333MHz, which are speeds unheard of for DDR4. As DDR4 starts to near the end of its lifecycle, its very impressive to see manufacturers still producing powerful kits like this. Unfortunately the HyperX Predator kit doesn't have any RGB, but what it lacks in lighting it makes up for in incredible performance.
Specs List:
Kit Capacity: 16GB
Memory Speed: 5133MHz
CAS Latency: CL20
RGB: No
Colour Options: Black
Buy the HyperX Predator Kit on:
---