Introduction
Intel's Core i5-14600K is a decent mid-range CPU that builds upon the solid 13th-Gen architecture by adding more cores and stronger clock speeds. Because of this, the 14600K is a worthwhile consideration for a mid-range gaming PC build, with some legroom for lighter workstation applications too. Keeping all of this in mind, it can be a difficult decision to pick out a suitable graphics card to pair up with this Core i5 processor.
With a plethora of varying GPUs on the market, it can be fairly complicated to find a graphics card that matches the performance of your system, but also your budget, so how do you choose? In this buyers guide, we've covered off a range of in-depth tests to evaluate a number of graphics cards to see how they fare, and whether they're worth picking up for a 14600K system. We take a myriad of different factors into account when doing this, such as, gaming and workstation performance, pricing, modernity, and architectural features.
Our Recommendation: AMD Radeon RX 7800 XT
Concluding our testing roundup, we've picked the Radeon RX 7800 XT as the best graphics card for the Intel Core i5-14600K. The RX 7800 XT is an exceptionally strong mid-range graphics card capable of handling 1440p, with decent legs at a 4K resolution too.
This GPU is a solid pairing for the Core i5-14600K due to its solid value-proposition, and is well worth considering for a mid-range PC build.
Suggested Article: Best AMD GPUs to Buy in 2023
All of the Graphics Cards in Our Testing Roundup
AMD Radeon RX 7800 XT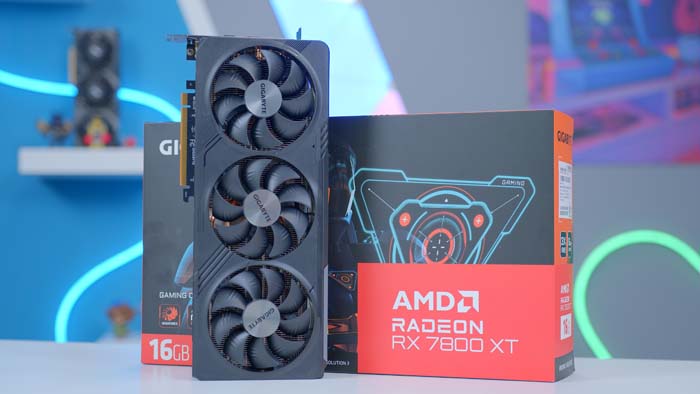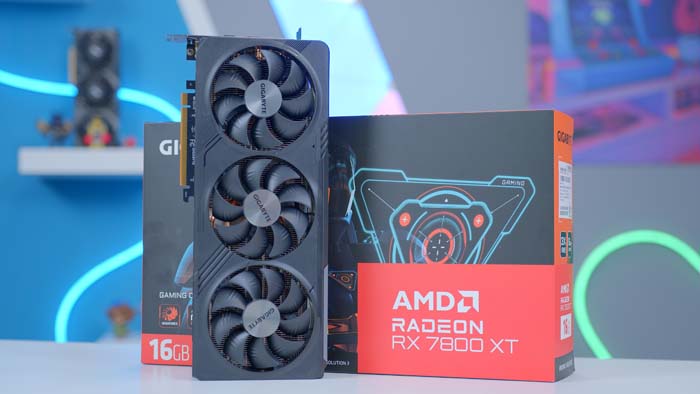 AMD Radeon RX 7800 XT
Best Graphics Cards for the Core i5-14600K
1. NVIDIA GeForce RTX 4070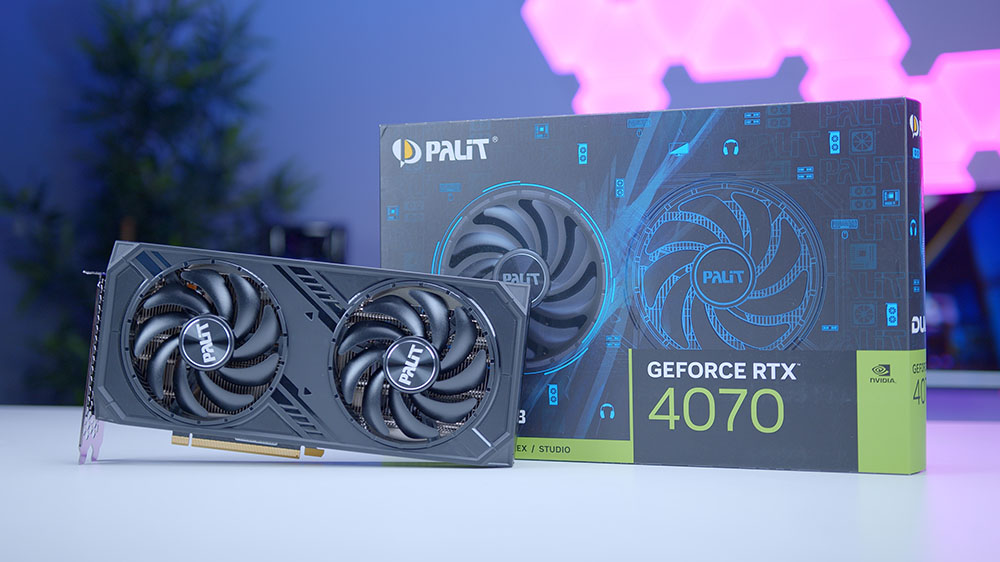 NVIDIA's RTX 4070 is a somewhat controversial graphics card, but despite its odd pricing at launch, it is still an excellent performer. Consumers can expect solid 1440p gaming performance along with some capability at 4K too. The RTX 4070 is a real heavy hitter and 4K, and one of the few graphics cards that can feasibly play games at 4K without any major problems.
And it can do this pretty easily with DLSS or Frame Generation. These pillar technologies are two of the big positives that have come with RTX 4000 graphics cards, providing massive performance bonuses when turned on, especially when your resolution is cranked up.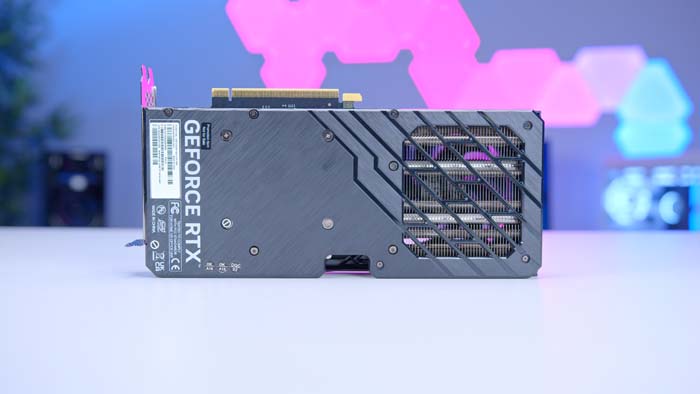 But regardless of the performance of the RTX 4070, its downfall stems from its rather odd pricing. NVIDIA haven't been very competitive with this generation of GPUs, which is why RTX 4000 cards are generally priced higher versus their AMD counterparts. But if you're willing to cave on the price, you won't be disappointed with the performance of this graphics card.
Buy the NVIDIA GeForce RTX 4070 on:
2. AMD Radeon RX 6750 XT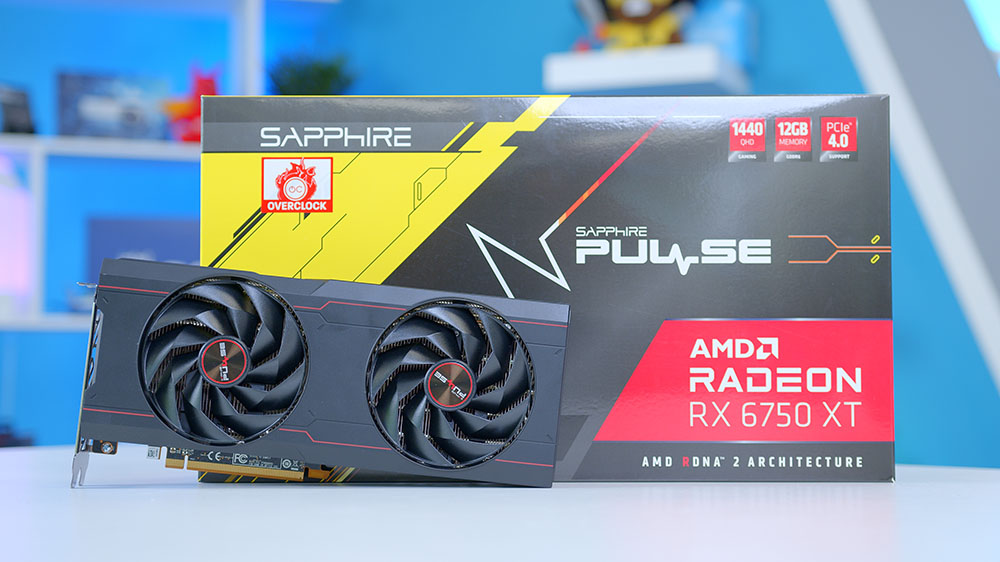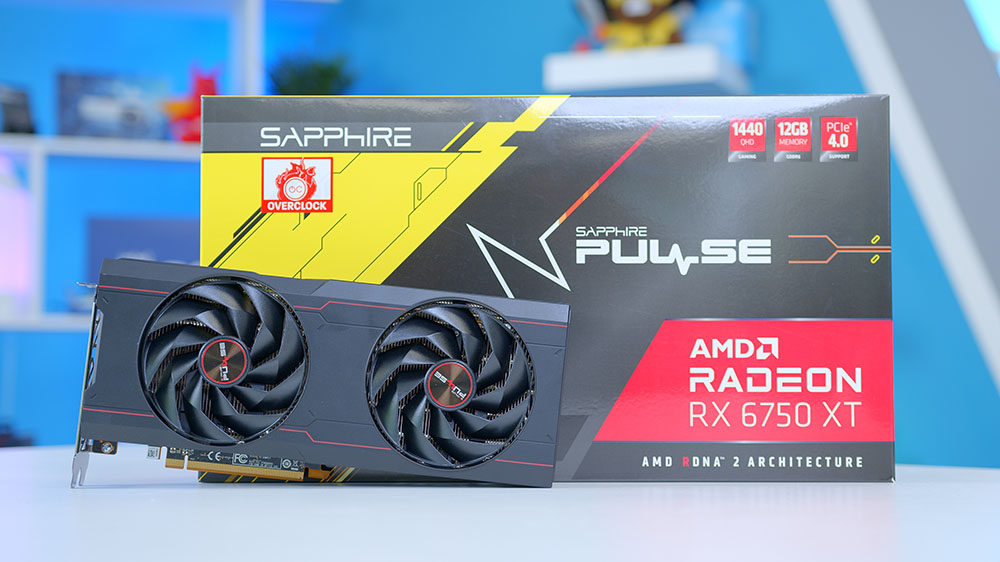 AMD's Radeon RX 6750 XT is another worthwhile pairing for the Core i5-14600K based on its solid 1440p gaming performance metrics. The reason why we've chosen this card versus the latest RX 7700 XT is primarily down to pricing. While the 7700 XT is a great GPU, the 6750 XT is considerably cheaper, and still holds up very well in modern triple A titles.
As I've alluded to, the value-proposition of this card is extremely strong, with the 6750 XT facing a number of price drops within the past year or so. But along with the very solid pricing, performance is also great too, with this graphics card competing very well within the 1440p gaming space. There are few cards that come in at this price point, that can offer similar framerates in popular titles at 1440p.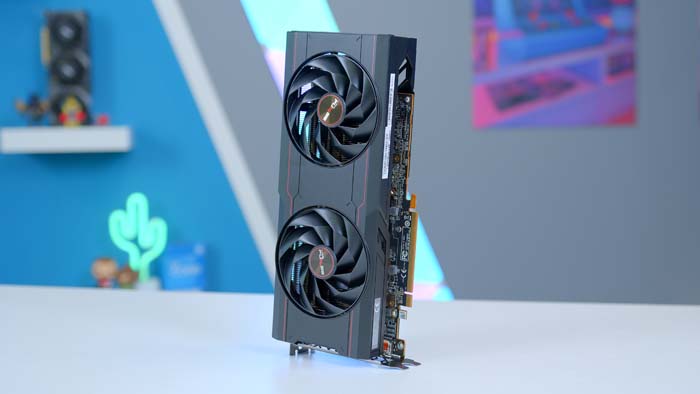 However, modernity I would argue is the biggest caveat of this graphics card. While the RX 6750 XT is a decent option right now, this isn't a guaranteed likelihood as performance demands start to creep up within the coming years, pushing out the 6750 XT for the 7700 XT or a newer card to take its place. But I'd still argue that the RX 6750 XT is a graphics card worth considering for a 14600K system, especially if you're on a budget.
Buy the AMD Radeon RX 6750 XT on:
3. NVIDIA GeForce RTX 4070 Ti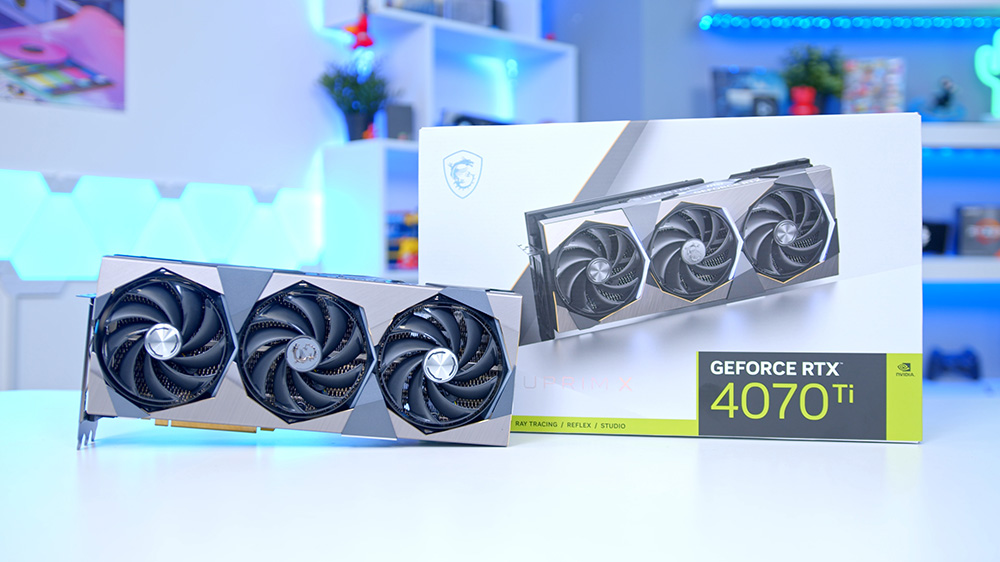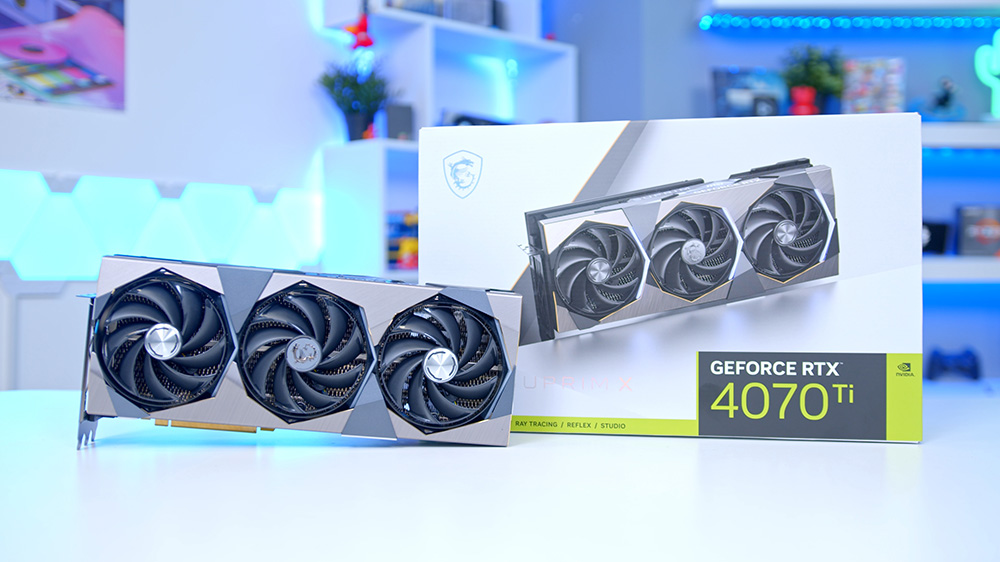 Kicking things up a notch is the RTX 4070 Ti, a more powerful variant of the RTX 4070 SKU, but yet again with a controversial price point. The RTX 4070 Ti is one of NVIDIA's RTX 4000 GPUs that I genuinely believe to be worth picking up if you need something a bit more high-end. But based on its non-competitive pricing, many consumers are likely to be turned off relatively quickly at the thought of purchasing this graphics card.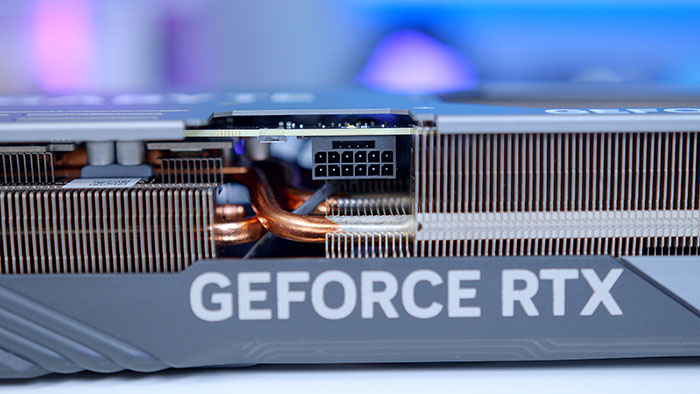 Although the RTX 4070 Ti is a very capable graphics card, its biggest weakness is its price. The MSRP of the 4070 Ti is $799, which is a lot of money to spend on what we'd consider a weaker top-end GPU. If you're not in a mind to spend nearly $1000 on a graphics card, then the RTX 4070 Ti is definitely worth avoiding. But for those that are willing to shell out the extra cash, the performance of the RTX 4070 Ti is pretty exceptional.
Buy the NVIDIA GeForce RTX 4070 Ti on:
4. AMD Radeon RX 7800 XT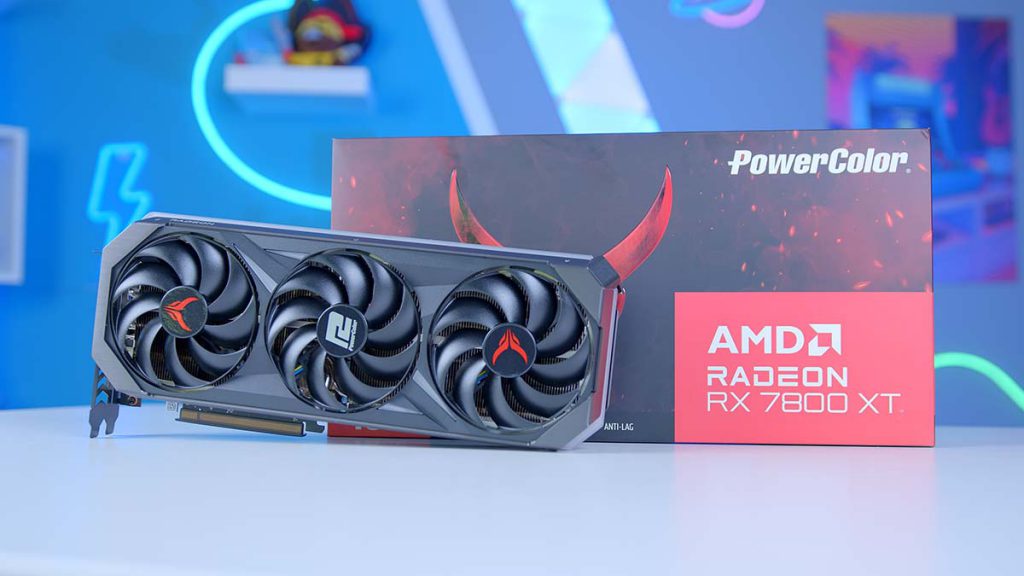 AMD's Radeon RX 7800 XT is a big winner for Team Red in 2023, with this mid-range titan offering excellent gaming performance at both 1440p and 4K, all while coming in at a very competitive price point. This GPU is a true representation of AMD's strengths and will be a definitive winner for many consumers looking to build a mid-range 1440p gaming PC.
Pricing is of course, the biggest strength of the 7800 XT. There are effectively no graphics cards right now that can offer the same performance that the 7800 XT can, at this price point, which makes the value-proposition even stronger versus the rest of the market.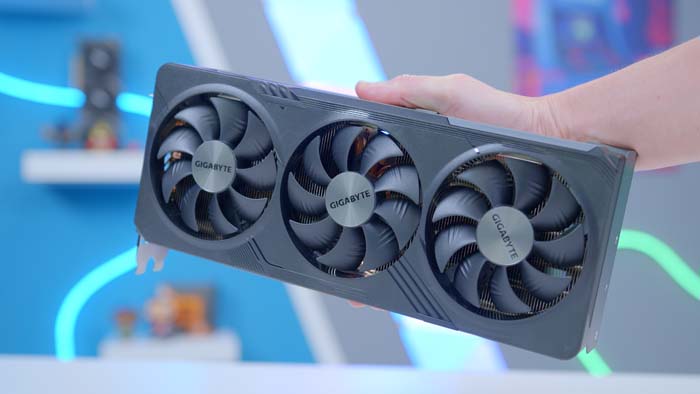 While the RX 7800 XT is a very strong graphics card, stocking for this GPU at MSRP is quite volatile. The vast majority of slightly more expensive AIB cards are still in stock, whilst the cheaper and stronger value MSRP cards go in and out of stock relatively often, which means this GPU is harder to pick up on average. But if you can pick up an MSRP version of this graphics card, you will not be disappointed.
Buy the AMD Radeon RX 7800 XT on:
How We Tested the Best GPUs for the Core i5-14600K
To determine which graphics card is the best option for the Core i5-14600K, our benchmarker Harry Coleman has put all of the GPUs within this roundup through the wringer in a range of different tests. This involves putting each of them in a 14600K system, and firing up a range of games and workstation applications. This is done while comparing them against old and newer AMD and NVIDIA options. There are also a range of factors that we take into account when testing graphics cards, such as:
Gaming Performance
Thermal Capability
GPU Size
Power Efficiency
Aesthetic
Pricing
How Does the Core i5-14600K Perform?
After taking a look at our GPU recommendations for the Core i5-14600K, you're probably wondering what performance to expect from this CPU. We've put Intel's new 14th-Gen option through the wringer within a range of benchmarks to see how it copes within workstation applications and modern triple A titles.
Cinebench Multi-Core
During the Cinebench Multi-Core benchmark, we saw a score of 24743 from the 14600K, which puts it slightly above the previous generation's 13600K, with 23775. This was honestly a little bit disappointing to see, because we were expecting stronger metrics based on the fact that the 14600K has a fair few more cores and threads. This doesn't indicate an overwhelmingly set of positive results when it comes to single core benchmarks either.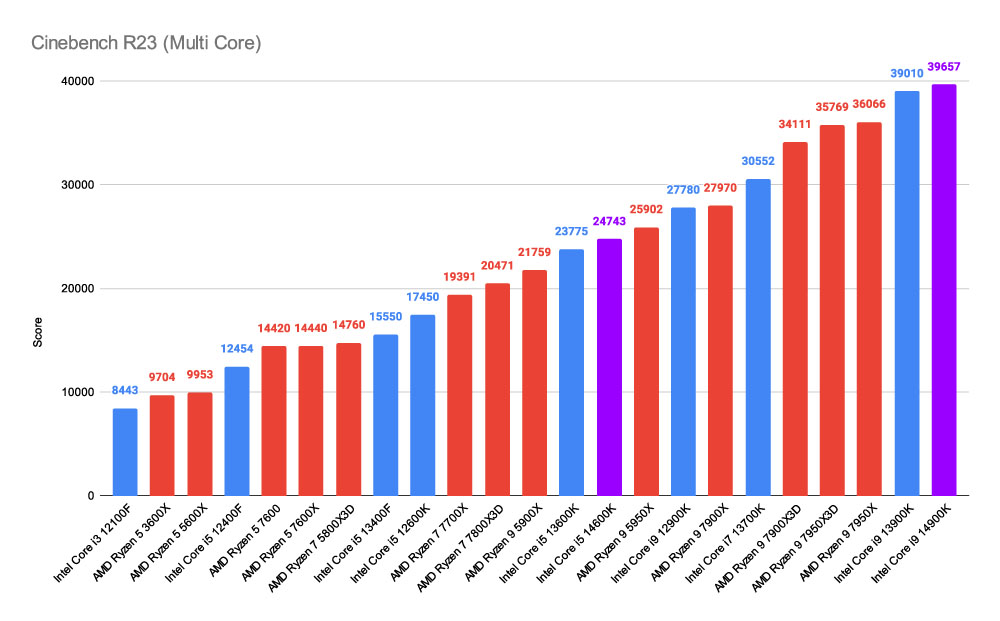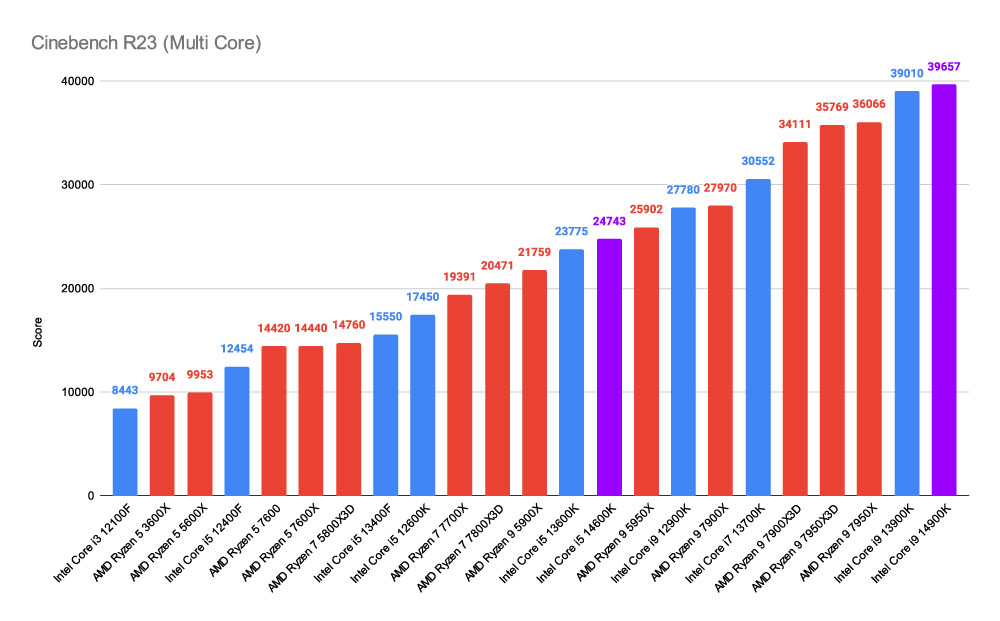 Cinebench Single Core
In the Cinebench single core test, we saw a pretty similar set of results from the 14600K, with a slight uplift in the overall score versus the 13600K to 2038, instead of 2026. We weren't expecting single core metrics to improve that much, plainly because the boost clock speed of the 14600K hasn't changed that much in comparison to the 13600K. But it still isn't great to see the relatively lacklustre performance upgrade from this CPU.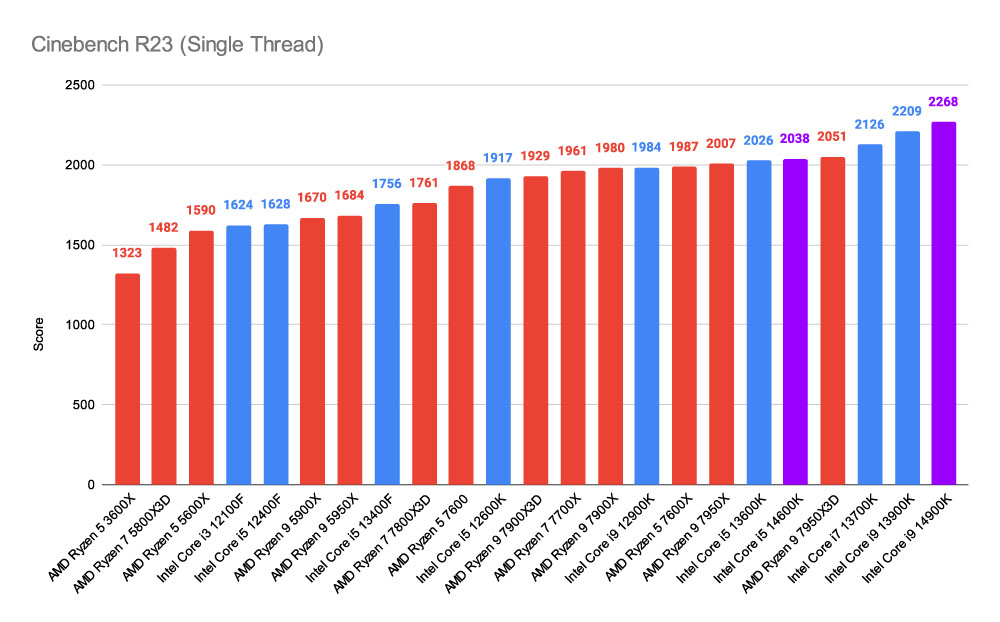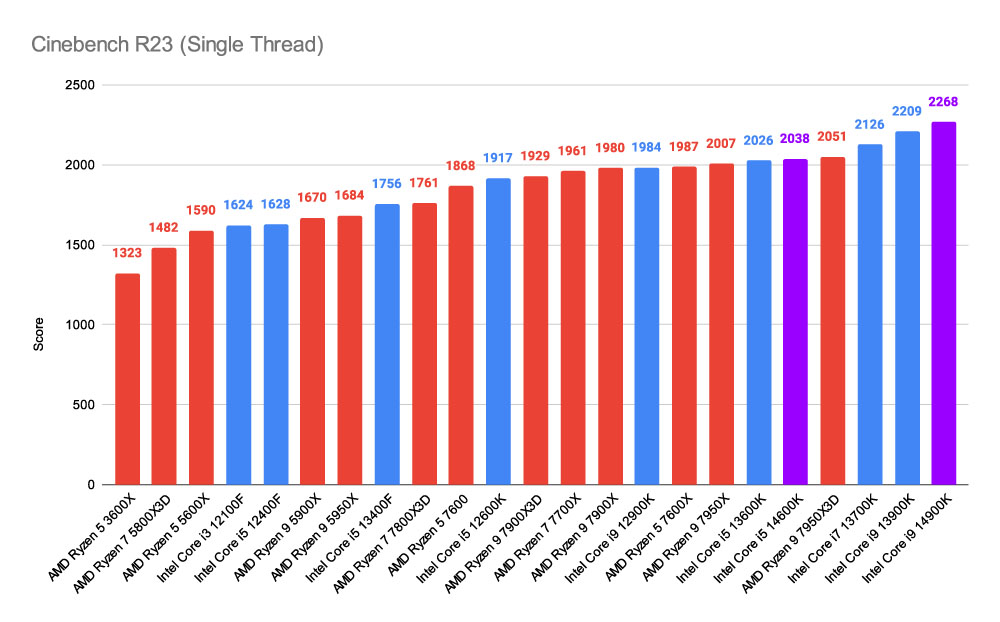 3D Mark Timespy Extreme
In Timespy Extreme (which gives us more of an indication as to how this CPU will perform in games), we did see a small improvement in performance, with the 14600K offering an overall score of 10184. When compared to the 13600K, we're seeing an increase of around 2.6%, which isn't a whole lot. Ultimately, gaming performance will primarily be down to the capability of your graphics card, but your CPU does play a part, so the fact that we're not seeing a huge increase generationally doesn't bode particularly well.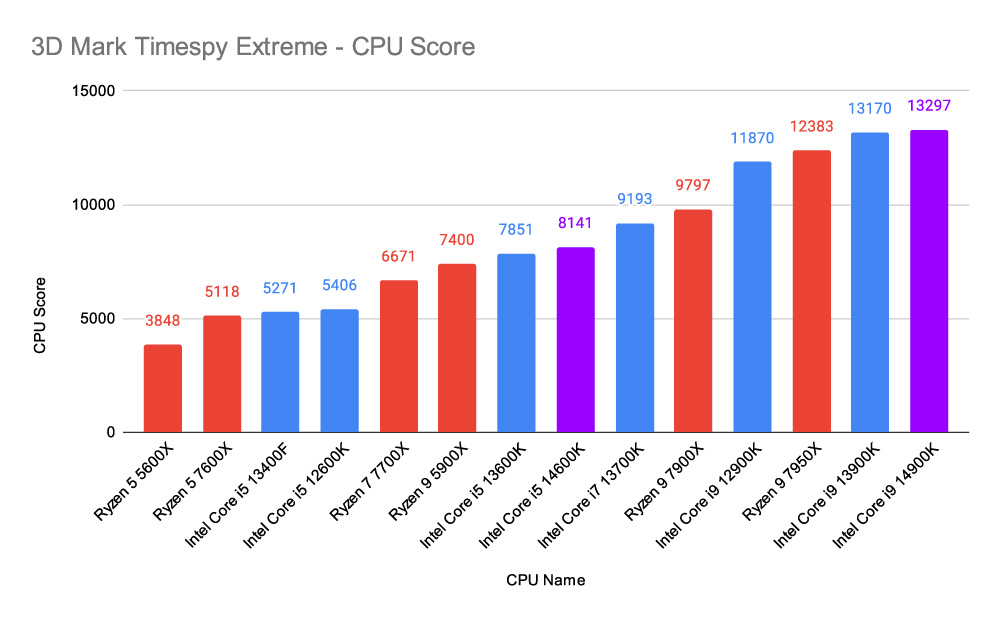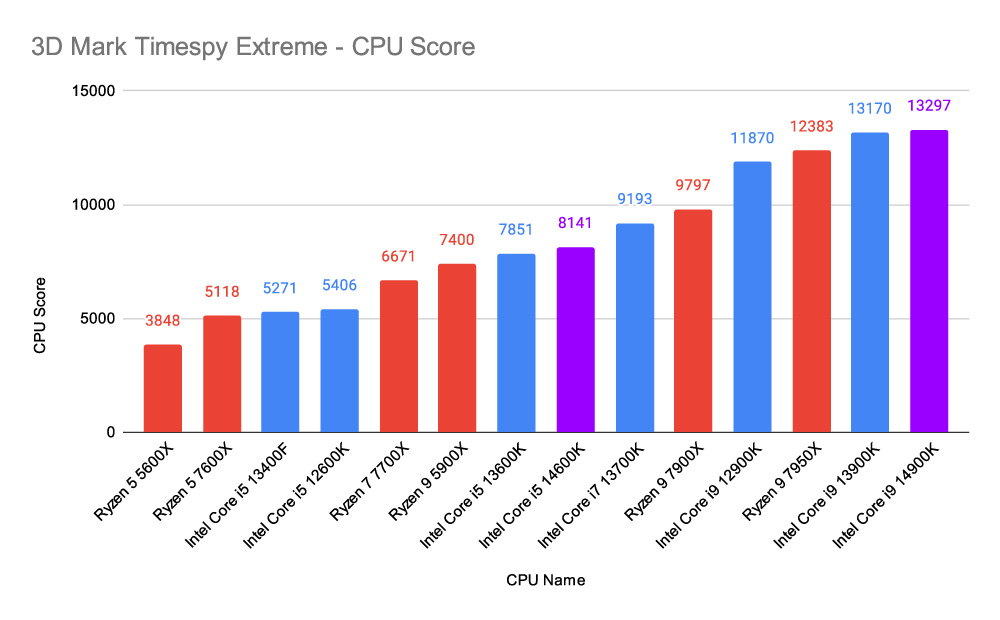 Frequently Asked Questions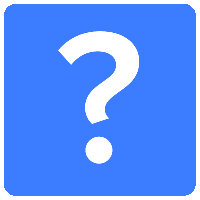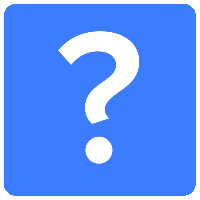 Is the 14600K A Good Workstation CPU?
Yes and no. It can handle most workstation applications relatively easily, but we would advise picking up a more powerful CPU for tougher workloads, like 3D modelling and rendering.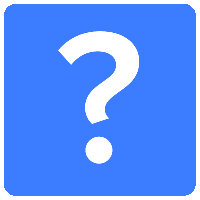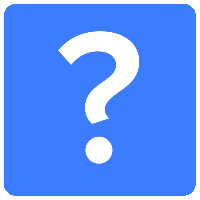 Is My CPU Important for Gaming?
Not important as your graphics card, but yes. The speed of your CPU will affect gaming performance, especially at 1080p.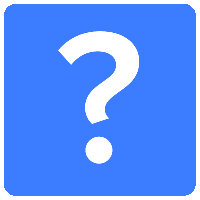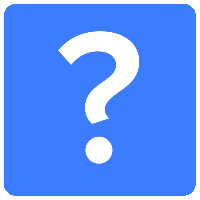 Do I Need a New Motherboard for the 14600K?
If you've already got a Z790 or B760 motherboard, you won't need to upgrade so that you can install your Intel CPU. But for those with a motherboard that doesn't have an LGA1700 socket, you'll need to pick up one of these motherboards for a 14th-Gen option.
Conclusion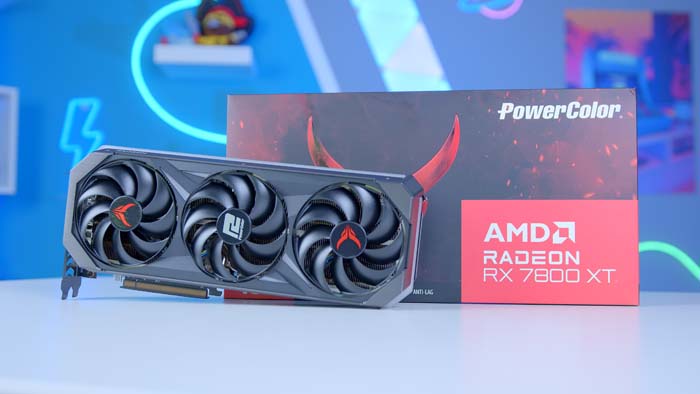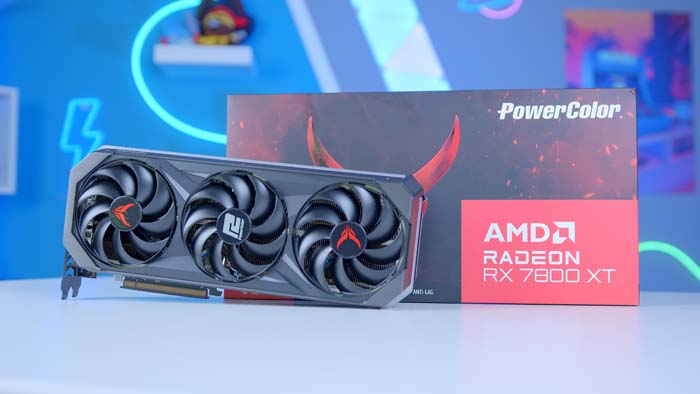 Best Graphics Cards for the Core i5-14600K: AMD Radeon RX 7800 XT
Concluding our testing results, we've picked out the RX 7800 XT as the best graphics card for the Core i5-14600K This GPU is an incredible high value option that is extremely capable at 1440p and 4K, whilst coming in at a very competitive price point that is hard to beat.
While there are other solid options on the market, the 7800 XT is a clear winner and well worth considering for a mid-range 14600K PC build.
Read our full Radeon RX 7800 XT review, or Buy the RX 7800 XT on Amazon