Introduction
The launch of AMD's Radeon RX 7900 XTX is rounding up a busy year full of high-end graphics card releases. A couple months after the successful launch of the RTX 4000 series, AMD are looking to capitalise on the criticisms thrown at Nvidia's latest GPUs. AMD's latest flagship offering is set to undercut both the 4090 and 4080 in price, but will the performance make the RX 7900 XTX a better value for money option for gamers?
Today, we'll be trying to answer this question in the best way possible, with a good old PC build. We'll be pairing the AMD Radeon RX 7900 XTX up with some of the best components on the market to create a high-end gaming PC that will push this GPU to the limit.
In traditional Geekawhat PC build fashion, we'll also offer some suggestions for peripherals to go with the system, as well as those all important benchmarks from the latest AAA and Esports titles.
Suggested Article: How to Build a Small Form Factor RTX 4090 Gaming PC Build
Main Components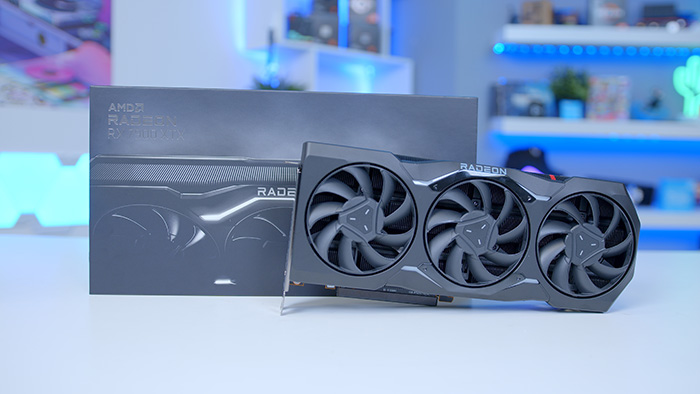 GPU: AMD Radeon RX 7900 XTX
Starting off with the star of the show for today's build, the AMD Radeon RX 7900 XTX. AMD's latest high-end GPU enters the market at the perfect time, as many gamers have been dismayed by the price of Nvidia's 4000 series graphics cards. Whilst the RX 7900 XTX is still not going to be cheap, it is a lot closer to the previous generation of GPUs, making the price an easier pill to swallow.
Key Facts: Stream Processors: 6144 // Ray Accelerators: 96 // TBP: 355W
However, for the 7900 XTX to eclipse Nvidia's latest offerings in terms of value for money, it needs to offer a great 4K gaming experience that will satisfy the gaming and productivity needs of most consumers. On paper, the performance of the RX 7900 XTX seems to lie between the 4090 and 4080. If this is reflected in practice, then AMD are onto a winner with the 7900 XTX. We're looking forward to what this card offers when it comes to performance, benchmarks for this card, and how it matches up with the competition.
Design-wise, AMD's latest graphics cards are also a lot smaller than Nvidia's, which is another aspect that is bound to catch the eye of potential customers. The all-black aesthetic with flashes of red provides a sleek appearance that looks great in my opinion. Whilst there will be plenty of SKUs that offer a greater variety of designs, having a nice design for the base card makes it a lot easier to save money.
Buy the AMD Radeon RX 7900 XTX on: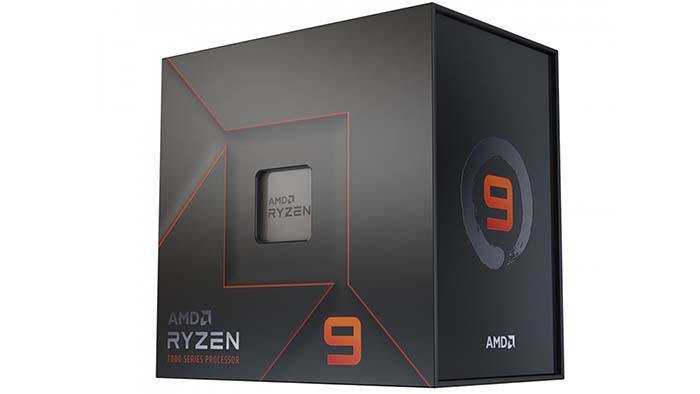 CPU: AMD Ryzen 9 7950X
Keeping the AMD theme going, we've picked the AMD Ryzen 9 7950X as our CPU of choice. As the premium option in the latest line-up of AMD CPUs, the 7950X has enough processing power to handle the most extensive of tasks. With 16 cores and 32 threads, the 7950X is able to handle 4K gaming with no problems at all, and will also be able to cope with heavy productivity tasks such as video editing, and 3D rendering.
Key Facts: Base Clock Speed: 4.5GHz // Boost Clock Speed: 5.7GHz // Core Count: 16 // Thread Count: 32
AMD's Ryzen 7000 CPUs are able to utilise AMD's Smart Access Memory, providing a much needed performance boost for our GPU. The 7950X is ideal to pair up with the 7900XTX, as this CPU can handle pretty much anything you throw at it. The current top-end SKUs on the AM5 platform offer an excellent value-proposition, and although this particular CPU is somewhat expensive, we're not hugely considering cost in this high-end build. Regardless, you won't be disappointed with this extremely powerful AMD Ryzen 7000 processor.
Buy the AMD Ryzen 9 7950X on: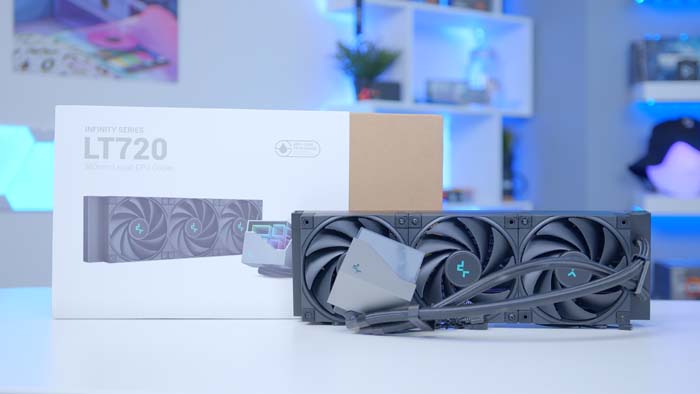 CPU Cooler: DeepCool LT720
To cool our system, we've gone for the Deepcool LT720. This cooler includes a 360mm radiator, 3 x 120mm fans, and an integrated pump to create a unit that is capable of cooling the most power-hungry systems. The fans on the LT730 are also designed for optimal efficiency, which ensures that the system has enough airflow at all times while reducing workloads when necessary to increase the longevity of the cooler itself.
Key Facts: Radiator Size: 360mm // Included Fans: 3 // RGB: Yes
We've used Deepcool AIOs in a number of our previous builds, and they have always delivered great performance, along with design features that will make any system stand out from the crowd. Because of this, coolers like the LT720 are perfect for high-end gamers, as they offer something a little extra.
In this case, the design of the LT720's integrated pump is one of the most striking designs on the market. The pump head features a three-dimensional infinity mirror surface which peaks out the top of the metal cover, creating an abstract design that will turn a few heads. Also, the RGB lighting on the mirrored surface can be synchronised with other components through supported software.
Buy the DeepCool LT720 on: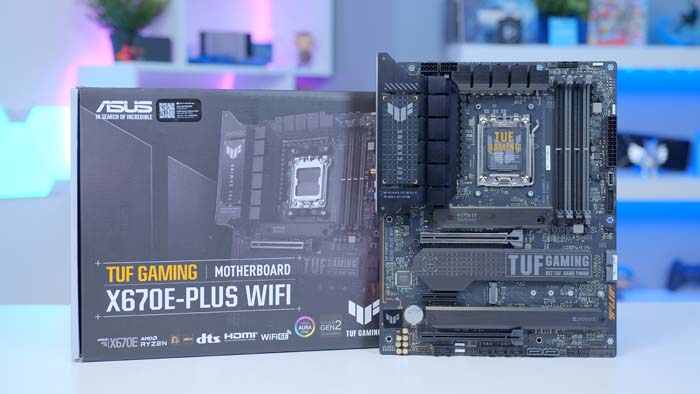 Key Facts: Form Factor: E-ATX // Built-in IO Shield: Yes // Max Memory: 128GB
We've chosen ASUS TUF Gaming motherboards in plenty of previous builds due to the wide range of connectivity options provided. This board in particular provides 2 x PCI-E 5.0 slots for the latest graphics cards, 10 x USB ports, and 3 x USB-C ports.
On top of this, the X670E comes in at a budget friendly, making it great value for money. In our full review of the ASUS TUF Gaming X670E-Plus WiFi, we gave this motherboard a great value award, as it offers plenty of next-gen features for a price that doesn't break the bank.
Buy the ASUS TUF Gaming X670E-Plus WiFi on: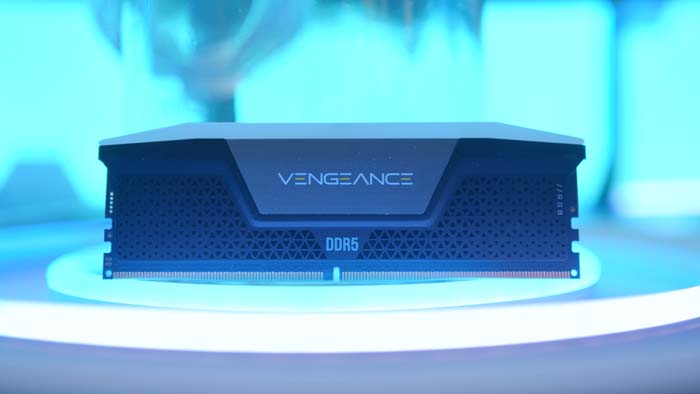 RAM: Corsair Vengeance RGB DDR5 (for AMD)
For our memory of choice, we've picked up another product that is specifically designed with AMD systems in mind, the Corsair Vengeance RGB DDR5 (for AMD). With AM5 platforms fully committing to DDR5 usage, the options are restricted to the latest generation of RAM. Whilst money could have been saved with DDR4, having access to DDR5 provides a boost to performance right now, whilst also futureproofing your system's memory for years to come.
Key Facts: Capacity: 32GB // Clock Speed: 5600MHz // CAS Latency: 36-36-36-76
Corsair's Vengeance series of RAM is a go-to pick for our PC builds, as they are very reliable memory options that provide plenty of performance benefits. With a clock speed of 5.6GHz, this DDR5 option will provide a smooth experience in all the latest titles.
In terms of appearance, the RGB strip on the top of the sticks adds a bit of flair to any build. This lighting can also be customised through Corsair's iCUE software, allowing you to pick the colours and effects, along with the ability to synchronise with other components.
Buy the Corsair Vengeance RGB DDR5 (for AMD) on: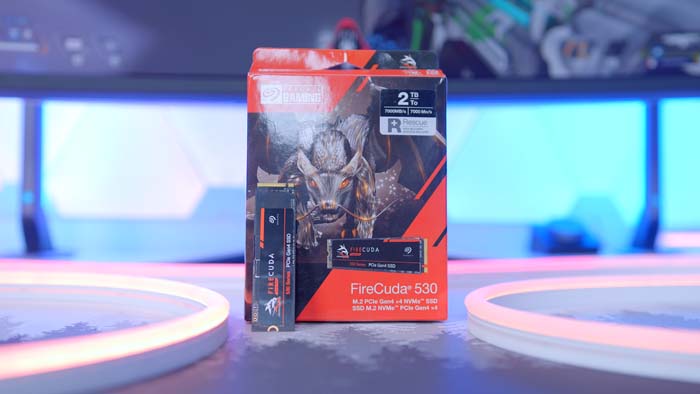 SSD: Seagate Firecuda 530 2TB
Onto another component that is a favourite of ours, the SSD for this build is the Seagate Firecuda 530. This SSD is simply one of the best M.2 storage options on the market right now. With incredible read and write speeds of 7.3GB/s and 6.9GB/s respectively, the Seagate Firecuda 530 provides incredible load times in all the latest titles.
Key Facts: Capacity: 2TB // Read Speeds: 7300MB/s // Write Speeds: 6900mb/S // Interface: PCI-E Gen4 X4
For this high-end build, we've picked the 2TB option as this will provide more than enough storage to install the latest titles without having to worry about clearing up space or moving games to an external hard drive. If you want to save some cash, the 1TB option is a valid alternative that will provide the same levels of performance, just with less storage space.
With the incredible speed and PCI-E Gen4 technology found in the Firecuda 530, there is no need to shift games around in order to receive the best performance in games or applications, as this SSD is powerful enough to run the most demanding tasks in a swift manner.
Buy the Seagate Firecuda 530 on: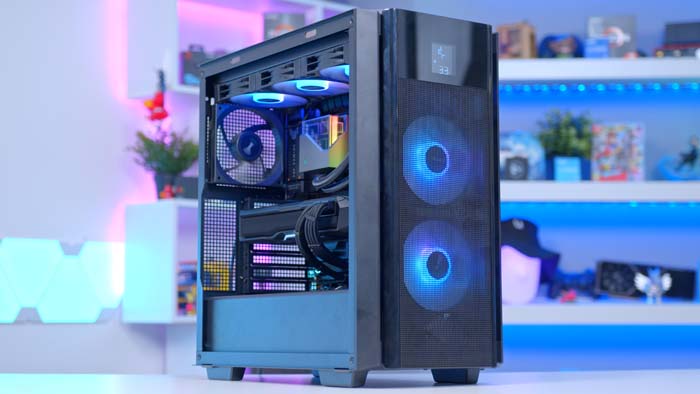 Case: DeepCool CH510 Mesh Digital
To house all of the components in this build, we've picked another Deepcool product in the form of their CH510 Mesh Digital case. Deepcool's cases have featured in a number of PC builds in the past due to their affordability and versatility, but this CH510 Mesh Digital adds an extra layer to the design and functionality. As a mid-tower case, the CH510 Mesh Digital is compatible with lots of different motherboards and radiators, and offers plenty of space for easy installation.
Key Facts: Form Factor: Mid-Tower // Fan Support: 9 x 120mm // Motherboard Support: E-ATX, ATX, Micro-ATX, Mini-ITX
In addition, the mesh front panel is designed to maximise the airflow any system, making it a great option for those concerned about the temperature and efficiency of their builds. But what makes this case stand out is the digital display located at the top of the front panel, which can be programmed to show vital information such as the temperatures of the CPU or GPU. This display makes it easier to monitor the performance of your system whilst also adding a unique design element.
Buy the DeepCool CH510 Mesh Digital on: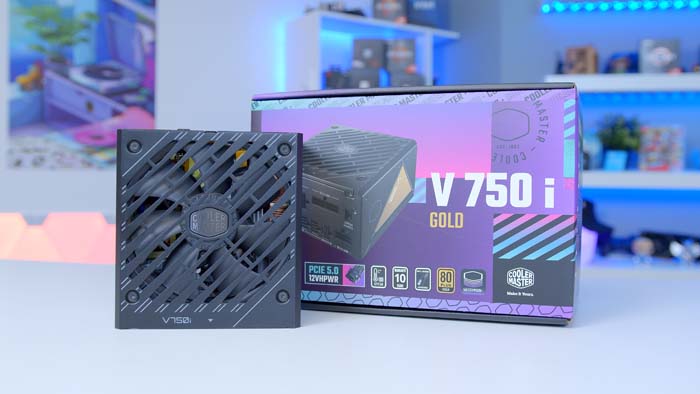 PSU: Cooler Master V750i Gold
To round off our list of components, we have the Cooler Master V750i Gold power supply. As the name suggests, this PSU provides a stable 750W whilst also maintaining excellent efficiency at medium loads, hence the 80+ Gold efficiency rating. This means that the V750i Gold will keep the system running without losing too much heat, reducing the potential damage to other components within the PC.
Key Facts: Wattage: 750W // Modular: Fully // Efficiency: 80+ Gold
Whilst 750 Watts is on the lower side of the recommended supply for a high-end build like this one, it should be enough to allow the components to run without any major issues. Also, this will help to save some money in the meantime, allowing you spend more on some of the other components in this build or additional upgrades. This power supply is also fully modular, allowing you to pick and choose cables making cable management much more simplistic.
Buy the Cooler Master V750i Gold on:
High-End Wireless Peripherals
For the latest flagship AMD graphics card, you need some high-end peripherals to make the most out of the gained performance. Here are a few wireless peripherals that we would suggest picking up for this AMD Radeon RX 7900 XTX build.
Razer Viper V2 Pro Wireless Mouse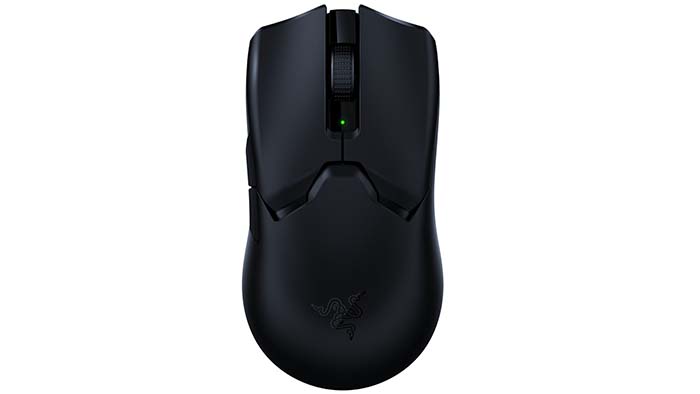 When it comes to peripherals, Razer provide some of the best options on the market right now. Perhaps their best wireless mouse is the Razer Viper V2 pro. The Viper V2 Pro is designed with Esports in mind, with features such as a 30K DPI sensor providing a competitive advantage. Connectivity is not an issue with this mouse either, as the Hyperspeed wireless technology offers a response time better than most wired options and the 80 hours of battery life means the Viper V2 Pro will last for multiple all-day gaming sessions.
Buy the Razer Viper V2 Pro on:
Logitech G915 LIGHTSPEED Wireless Keyboard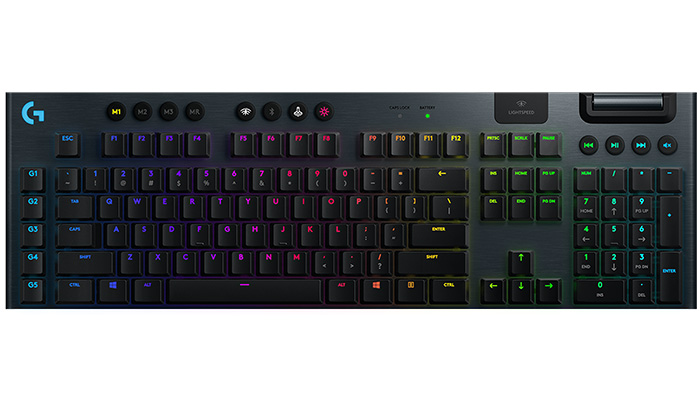 Onto our keyboard of choice, the Logitech G915 keyboard provides a sleek low-profile design that is made to provide the ultimate gaming experience. The Logitech G series of peripherals are often industry-leading for their performance and design features, and the G915 is no different. Whilst this keyboard is also available in a tenkeyless (TKL) option, the full-size layout offers more inputs for easier day-to-day use and the lightweight frame makes the large size of the G915 feel less intrusive when gaming.
Buy the Logitech G915 LIGHTSPEED on:
ASUS ROG Delta S Wireless Headset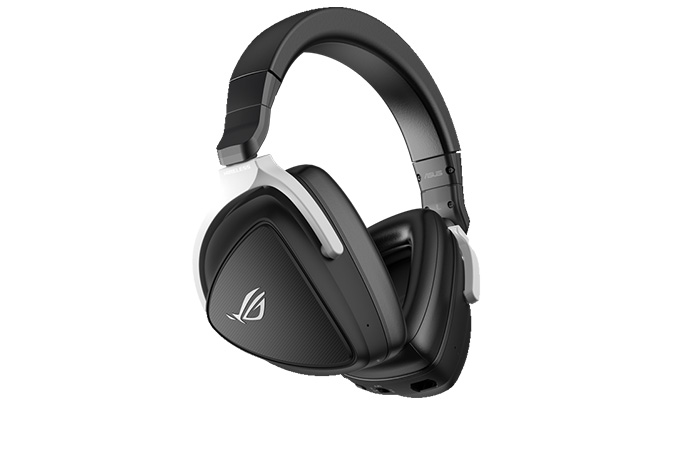 To round things off, our wireless headset of choice it the ASUS ROG Delta S Wireless headset. Anyone looking for a great gaming headset that won't result in strange looks when travelling can't go wrong with this design. Instead of the traditional microphone with the boom arm, the Delta S Wireless has two microphones embedded into the earcups for a stealthier look. With 25 hours of battery life that can be topped up with fast charging, this headset is a great option for long gaming sessions.
Buy the ASUS ROG Delta S on:
Benchmarks
Now that we've broken down the components for this build, it's time to test the AMD RX 7900 XTX against a range of other graphics cards, including Nvidia's RTX 4000 series, using the all-important gaming benchmarks. We're excited to see how the 7900 XTX performs in a range of the latest titles, as it will help determine whether AMD's latest GPU is the best value for money when it comes to high-end 4K gaming. If you would like to see our benchmarking runs in full, be sure to check out our YouTube channel – 'Benched'.
Our benchmarks showed a number of varying results, with the RX 7900 XTX usually lying between the 3090Ti and 4080. However, the 7900 XTX did eclipse the performance of the 4080 in some titles, which is surprising to see given the differences in price. Overall, these results suggest that AMD's Radeon RX 7900 XTX might be a better deal than Nvidia's 4000 series cards.
For more in-depth analysis, along with our final thoughts and conclusions, be sure to check out our full coverage of the Radeon 7000 series GPUs on our website.
Video