Introduction
It's been a long wait, but Bethesda's latest action RPG adventure, Starfield, has finally landed. The creators of Skyrim and Fallout have taken to the stars to create an epic journey through space and time in their unique style. Since blasting off earlier this month, Starfield has been received a 'Mostly Positive' on Steam, and is sitting at a mighty 87 rating on Opencritic.
Whilst this puts Bethesda's highly-anticipated release as one of the better releases of 2023, Starfield has encountered plenty of issues, mainly when it comes to PC performance. With a 30 frames per second lock on consoles, it's no surprise to see many gaming PCs struggle with this extremely demanding RPG, with most GPUs failing to reach the 100FPS mark in most settings. Throw in the typical bugs and performance issues that Bethesda have become infamous for and Starfield quickly becomes a recipe for disaster on PC.
Suggested Article: Best GPUs to Buy for Baldur's Gate 3
One way to combat these performance limitations and make you journey into the Starfield less of a bumpy ride is to upgrade your graphics card. But with so many options to choose from, all of which have some restrictions in this title, it can be hard to figure out which cards will provide thrusters powerful enough to jump into lightspeed without major technical issues.
In this buyers guide, we'll be discussing the best graphics card to pick up for gamers wanting to play Starfield on PC. As part of these recommendations, we'll be suggesting GPUs that will be appropriate for a range of budgets and in-game settings, along with a general summary of what you'll need to start your mission with Constellation.
Our Recommendations
1. AMD Radeon RX 7600
👑 The best GPU for playing Starfield at 1080p.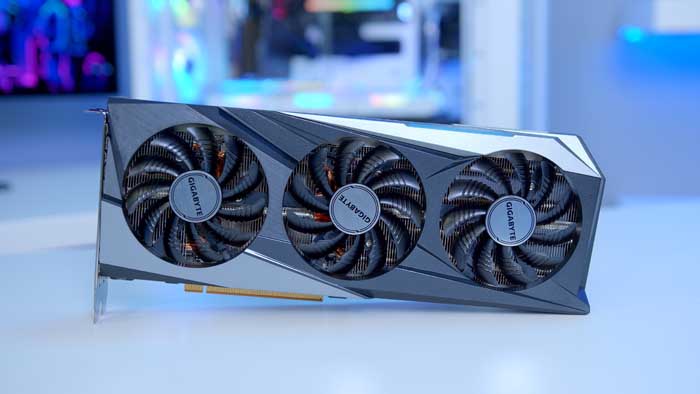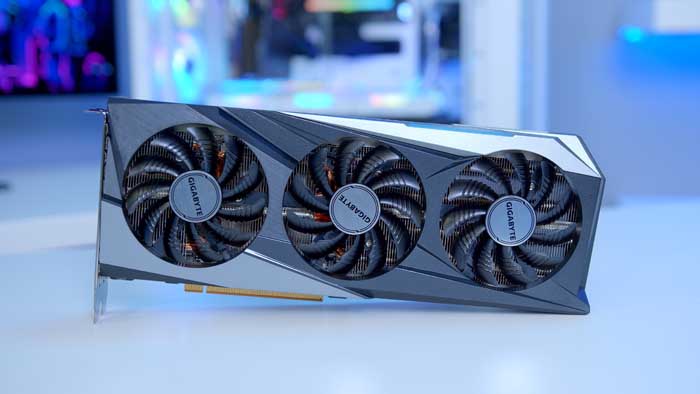 To start things off, we have one of the most affordable options we'd consider when playing this mammoth title, the AMD Radeon RX 7600. This budget-friendly GPU puts a heavy focus on 1080p gaming, allowing it to offer consistent gameplay at this lower resolution in a range of titles. With a demanding game like Starfield, the 7600 should be able to get close to 60FPS, resulting in a significant performance boost compared to the 30FPS limit on Xbox consoles. With a base and boost clock speed of 2.25GHz and 2.62GHz respectively, the 7600 should be able to handle the demands and fast-paced action of this sci-fi adventure.
Key Specs
| Key Specs | AMD Radeon RX 7600 (Reference Card) |
| --- | --- |
| Video Memory | 8GB GDDR6 |
| Memory Bus | 128 bit |
| Base Clock Speed | 2.25GHz |
| Boost Clock Speed | 2.62GHz |
| Stream Processors | 2048 |
| Ray Accelerators | 32 |
| PCI-E Generation | PCI-E 4.0 |
| GPU Length | 204mm |
| Power Consumption | 165W |
| Recommended PSU | |
Things We Like
Affordable price point: This graphics card is the cheapest option form AMD's Radeon 7000 series line-up and is also more affordable than Nvidia's RTX 4000 offerings. Because of this, the RX 7600 is a strong choice for budget gamers building a brand-new budget system.
Performs well at 1080p: The RX 7600 offers great performance compared to other budget options in a myriad of games at 1080p, including Bethesda's latest release. This card easily overtakes the performance capabilities of the budget-friendly graphics cards from AMD's previous generation.
Things We Don't Like
8GB VRAM could limit performance: One of the biggest weaknesses to this GPU is the 8GB of video memory. Especially in blockbuster titles such as Starfield, cards with 8GB VRAM are more likely to encounter technical issues at 1440p and 1080p.
Xbox console a better value solution: Considering gamers can pick up a Xbox Series S for a similar price, which can comfortably play Starfield at 1440p, this graphics card may not be the best solution for anyone looking for a gaming system just to play this game.
Summary
For gamers looking for a budget-friendly way to play Bethesda's new adventure with better 1080p gaming performance than what's available on console, the RX 7600 is your best bet. This graphics card will provide framerates that are consistently above 30FPS, leading to more responsive gameplay than what's available on this title.
Features: 3.8/5
Design: 4/5
Performance: 4/5
Value for Money: 4.2/5
Pros
Affordable pricing
Current-gen hardware
Great for 1080p gaming
Cons
Concerns with 8GB VRAM
Console may be better for Starfield
Where to Buy
Buy the AMD Radeon RX 7600 on:
2. AMD Radeon RX 7800 XT
👑 The best GPU for playing Starfield at 1440p.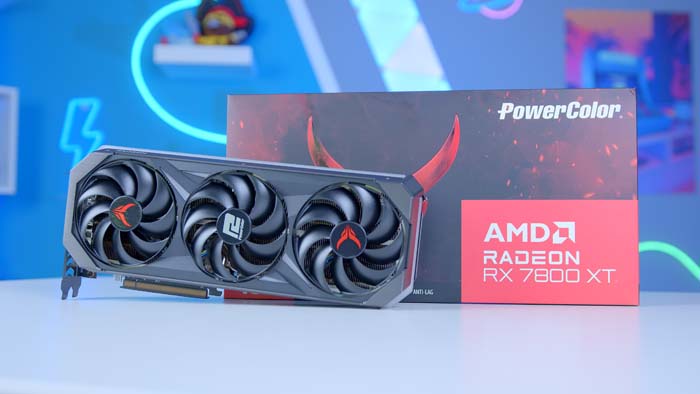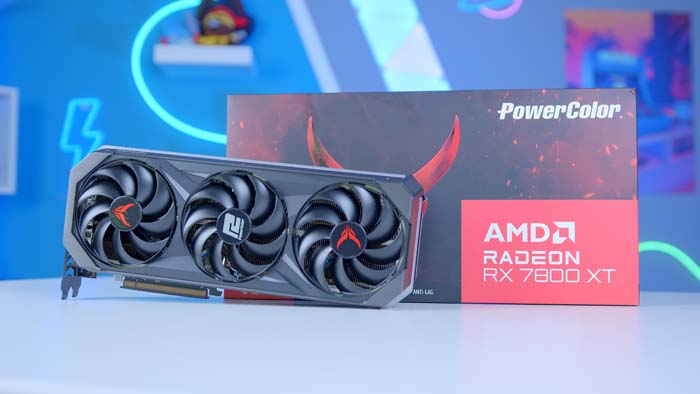 For those wanting some more firepower when entering the Starfield, AMD's Radeon RX 7800 XT will offer strong performance when running this title at 1080p, or even dialling up the resolution to 1440p. As a GPU that released on the same day as Starfield, the 7800 XT seems like a perfect match for this game. Our benchmarking runs supported this, as this card managed to hit an average of 85FPS when running this game at 1440p high settings, which was the best outcome from all the mid-range graphics cards we tested. Boasting a base clock speed of 1.8GHz and boost clock speed of 2.43GHz, this GPU should have no problem running triple-A games at 1440p, with some legs at 4K as well.
Key Specs
| Key Specs | AMD Radeon RX 7800 XT (Reference Card) |
| --- | --- |
| Video Memory | 16GB GDDR6 |
| Bus Width | 256-Bit |
| Base Clock Speed | 1.8GHz |
| Boost Clock Speed | 2.43GHz |
| Stream Processors | 3840 |
| Ray Accelerators | 60 |
| PCI-E Generation | 4 |
| GPU Length | 280mm |
| Power Consumption | 266W |
| Recommended PSU | 700W |
Things We Like
Excellent at 1440p gaming: This mid-range GPU offers strong framerates at 1440p in a plethora of titles, including consistently hitting over 60 frames per second in Starfield. As a result, this GPU is a ideal choice for gamers wanting a balance of performance and visuals.
Great value for money: Despite being slightly cheaper than other upper mid-range graphics cards, the RX 7800 XT manages to outperform more expensive offerings such as Nvidia's RTX 4070Ti in a multitude of titles, including Starfield.
Things We Don't Like
Better options at 4K: Whilst the 7800 XT can run most games at 4K, the overall performance limitations with this title means that gamers looking to dial up the visual quality in Starfield may want to look at a more powerful alternative.
FSR is weaker than DLSS: The lack of DLSS support at launch for this game gives AMD a performance advantage in Starfield, but in other titles, AMD's AI upscaling technology struggles to keep up with Nvidia's DLSS 3.
Summary
If you're a gamer that wants to play the likes of Starfield and other highly-anticipated releases at 1440p, then the 7800 XT is the best choice right now. The latest addition to AMD's line-up will have no issues providing the happy medium between visuals and performance in the most demanding games, whilst also having the legs to push the resolution up to 4K when needed.
Features: 4.3/5
Design: 4.3/5
Performance: 4.4/5
Value for Money: 4.5/5
Pros
Excellent value for money
Runs Starfield well at 1440p
Can be pushed to 4K
Cons
Better 4K options available
DLSS is better for most games
Where to Buy
Buy the AMD Radeon RX 7800 XT on:
3. Nvidia GeForce RTX 4090
👑 The best Nvidia GPU for Starfield.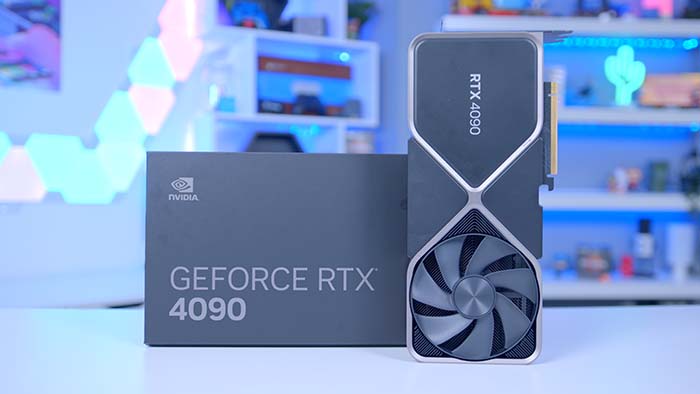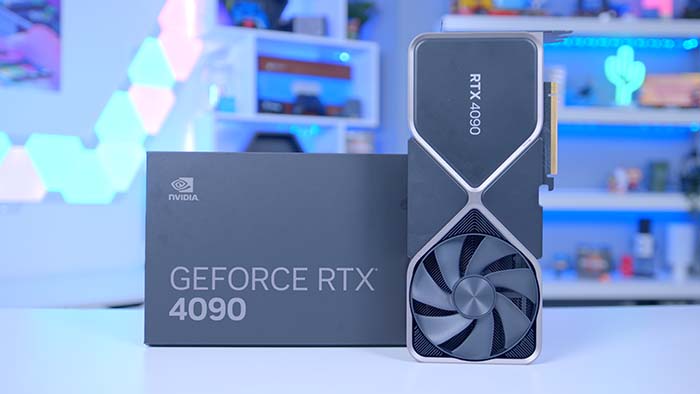 Our first and only Nvidia GPU to be featured in this roundup is the RTX 4090, which is still the undisputed king of performance. Even though Nvidia's RTX 4000 series has been considered a disappointment by most due to the poor price to performance offered compared to AMD's latest offerings, the RTX 4090 is the design that set the standard for the new generation of graphics cards. Offering performance that sits way beyond the boundaries of the previous generations, it would be a mammoth task for anyone to knock this card off its pedestal. Along with a whopping 24GB VRAM, combining this card with DLSS 3.0 and Nvidia's Frame Generation technology leads to unrivalled performance in almost every gaming or work-based scenario, including in Bethesda's latest RPG.
Key Specs
| Spec | NVIDIA RTX 4090 (Founders) |
| --- | --- |
| Base Clock (GHz): | 2.23GHz |
| Boost Clock (GHz): | 2.52GHz |
| Memory Size: | 24GB |
| Memory Type: | GDDR6/GDDR6X |
| NVIDIA Architecture: | Ada Lovelace |
| NVIDIA DLSS: | 3.0 |
| Tensor Cores: | 4th Generation |
| Ray Tracing Cores: | 3rd Generation |
| PCI Express Gen 4: | Yes |
| Power Consumption | 450W |
| Recommended PSU | 850W |
Things We Like
Great 4K performance: As one of the only GPUs to offer a smooth 60FPS at 4K high settings in Starfield, this GPU is one of the better options for gamers looking for an experience that is better than the 4K30 available on the Xbox Series X.
Optimal performance for games and work: No matter what tasks you plan to run on your PC, the RTX 4090 is usually the best choice when it comes to raw performance. Whether its playing the latest games, creating content, or running daily errands, this graphics card will be the best option to suit your needs.
Things We Don't Like
Nvidia cards less optimised for Starfield: Whilst a recent patch update has confirmed that DLSS support is on the way, the lack of integration on release does limit the performance capabilities of all Nvidia's latest GPUs. On the other hand, AMD GPUs are fully optimised for Starfield thanks to the FSR integration in this title.
Very expensive: The main reason why most consumers won't be able to pick up this GPU is due to the ludicrously high price point that comes with it. For the price of a RTX 4090 alone, gamers can pick up an entire mid-range gaming PC filled with the latest hardware.
Summary
Out of all the Nvidia graphics cards on offer, the RTX 4090 is the only option we'd consider for Bethesda's latest title. Due to the sheer firepower alone, the RTX 4090 provides the best performance when running this title at 4K, something that will only get better when DLSS support officially arrives.
Features: 4.5/5
Design: 4.2/5
Performance: 4.8/5
Value for Money: 3.8/5
Pros
Optimal 4K gaming
Extremely powerful
Great for all scenarios
Cons
Limited by lack of DLSS support
Very hefty price tag
Where to Buy
Buy the Nvidia GeForce RTX 4090 on:
4. AMD Radeon RX 7900 XTX
👑 The best GPU for playing Starfield at 4K.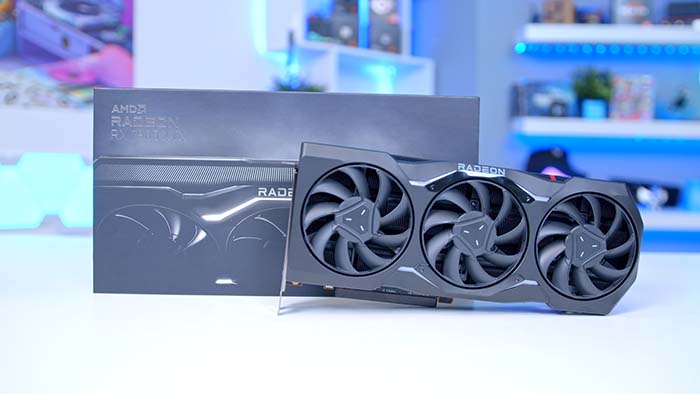 Perhaps the only graphics card that can truly compete with the RTX 4090 is AMD's RX 7900 XTX. This flagship card offers strong 4K gaming performance in a range of the latest titles, but seems to fall just short of the RTX 4090 in most cases. However, when you consider the price gap between these two designs, it's very impressive how close the RX 7900 XTX gets to its Nvidia counterpart, making it arguably the better value for money offering for most gamers. With 24GB VRAM and clock speeds that match up well to the cards around it, the 7900 XTX should not be overlooked. That is especially true in Starfield, as the lack of DLSS support allows this GPU to provide 4K performance that is very close to Nvidia's RTX 4090, even eclipsing it in some settings.
Key Specs
| Spec | AMD RX 7900 XTX (Founders) |
| --- | --- |
| Base Clock: | 2.3GHz |
| Boost Clock: | 2.5GHz |
| Memory Size: | 24GB |
| Memory Type: | GDDR6 |
| AMD Architecture: | RDNA 3 |
| AMD FSR: | Yes |
| AMD Super Resolution: | Yes |
| AMD Radeon Software: | Yes |
| PCI Express Gen 4: | Yes |
| Graphics Card Power (W) | 355 |
| Required/Recommended System Power (W) | 800 |
Things We Like
Excellent 4K performance: As AMD's flagship GPU, the RX 7900 XTX is the best option for gamers looking to build an AMD-centric system that can run the latest releases at a higher resolution.
Reasonable price point: When you take the drastically different price points into account, the performance disparities between this GPU and Nvidia's RTX 4090 makes the RX 7900 XTX seem like a much better proposition. Whilst it can't match the performance of the 4090 all of the time, it sits very close for a GPU that is around $500 cheaper.
Things We Don't Like
FSR is weaker compared to DLSS: Currently, the lack of DLSS support for Starfield makes this game an exception to the rule. But in most cases, FSR 2 lacks the enhancements needed to compete with DLSS. However, the imminent arrival of FSR 3 could give AMD's technology a much-needed boost to compete with Nvidia's upscaling technology.
Cheaper ways to play Starfield at 4K: Whilst the price of this flagship model is much cheaper than its Team Green alternative, the limited performance available in Starfield means gamers wanting to reduce their expenditure could be better off picking up a cheaper GPU to play this game.
Summary
When it comes to 4K gaming on PC, the RX 7900 XTX is one of the best value for money graphics cards on the market. Offering stellar performance at 4K settings in a range of demanding blockbusters, this GPU is cheaper than both the RTX 4090 and 4080, making it a solid choice for those looking for the best bang for their buck.
Features: 4.4/5
Design: 4.4/5
Performance: 4.6/5
Value for Money: 4.2/5
Pros
Excellent for 4K gaming
Good value for money
Optimised for Starfield
Cons
FSR will be weaker in other titles
Cheaper 4K options available
Where to Buy
Buy the AMD Radeon RX 7900 XTX on:
Starfield PC Requirements
For newcomers to the PC gaming landscape, or gamers that were already looking for an upgrade, we'd highly recommend picking up any of the graphics cards above for this intergalactic RPG. However, for those with an existing PC, an upgrade might not be necessary in order to journey into the Starfield. Although, this game is one of the most demanding games to have released in a number of years, which means a lot of weaker builds likely to run into plenty of technical issues.
Because of this, we'd highly recommend gamers to check Starfield's PC requirements before booting up this game, as it will give you a good idea of what performance to expect from your system. To make this easier, we've grabbed the recommendations from Bethesda's official Starfield webpage and listed them below:
Minimum Specs
Recommended Specs
Operating System
Windows 10 – 64 Bit (latest update)
Windows 10 – 64 Bit (latest update)
Windows 11 – 64 Bit (latest update)
CPU
Intel: Core i7 6800K
AMD: Ryzen 5 2600X
Intel: Core i5 10600K
AMD: Ryzen 5 3600X
GPU
NVIDIA: GeForce GTX 1070 Ti
AMD: Radeon RX 5700
NVIDIA: GeForce RTX 2080
AMD: Radeon RX 6800 XT
VRAM
(Video Memory)
8GB
12GB
RAM
16GB
16GB
Storage
125GB
125GB
Minimum and Recommended Specs for Starfield (Source: Bethesda Support)
Are AMD Graphics Cards Better for Starfield?
At the moment, there are a few reasons why we'd consider an AMD card over Nvidia for Starfield. Generally, the RX 7000 series GPUs are the more popular choice over their RTX 4000 series alternatives. This is mainly due to the superior pricing, as AMD's offerings are significantly cheaper than Nvidia's while offering similar, if not better, performance to their direct competitors. In addition, price drops and driver updates to previous generation hardware has allowed the Radeon 6000 series to salvage its reputation and offer strong competition for Nvidia's RTX 3000 GPUs in the second hand market.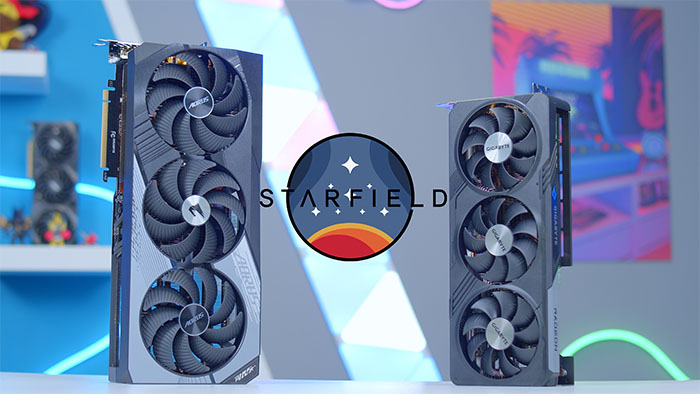 However, the main advantage AMD graphics cards have for this game is the limited compatibility with Nvidia hardware. Due to its close partnership with AMD, Starfield currently lacks DLSS support, meaning FSR is the only upscaling technology available in this title. This lack of support for Nvidia's exclusive performance and visual enhancements gives AMD a clear advantage in this title, as it allows their graphics cards to perform better in comparison. As a result, the combination of the lower price points and reduced benefits for Nvidia GPUs makes AMD graphics cards the better choice for anyone looking to play Starfield on PC.
But it's not all doom and gloom for Nvidia users, as there are plenty of ways to work around these limitations. First of all, FSR 2 is available for Nvidia GPUs to use, which allows them to gain an equal boost to performance and visuals as AMD's offerings. On top of this, there are mods for this game that enables DLSS support, and Bethesda have confirmed official support is on the way.
Why You Can Trust Us
When testing out the latest graphics cards, our team of PC gaming experts put them through various gaming benchmarks, including the latest competitive and blockbuster titles. On top of this, we also try them out in general daily scenarios to judge their practicality and any concerns that can't be found in performance testing. Once the results have been collected, we forge a detailed opinion on the product in question, which is then delivered to our audience via YouTube videos and written content.
If you'd like to know more about our team or editorial promise, head on over to the 'About Us' section.
How We Tested the Best GPUs for Starfield
In order to test and evaluate the best GPUs for Starfield, there are a number of factors that we take into account, these are:
General Performance
Performance in Starfield
Thermals
Aesthetic
Value for Money
Conclusion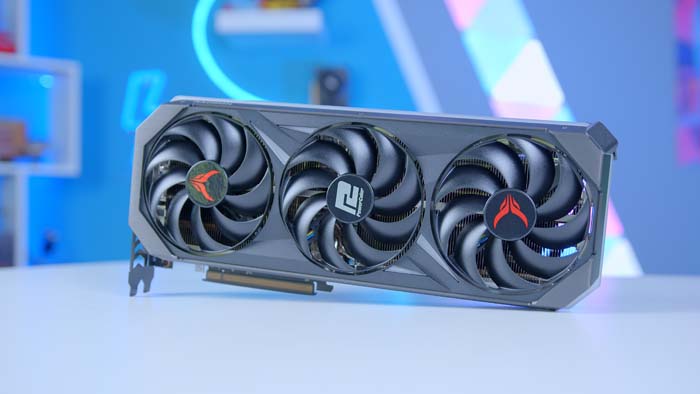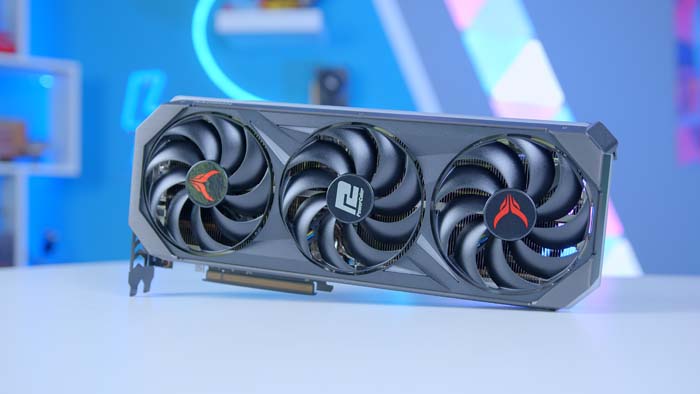 Best GPU for Starfield: AMD Radeon RX 7800 XT
If we had to pick up a graphics card to solely play Bethesda's latest RPG adventure, then the RX 7800 XT is our number one pick for multiple reasons. With the general performance limitations of this game, a flagship model seems like a waste of time, as the performance benefits are less substantial. However, the 7800 XT is powerful enough to offer strong framerates at 1440p and 4K settings, but for a reasonable price that isn't ludicrously more expensive than a Series X, which can play this title at 4K30.
Read our full coverage on Starfield, or Buy the AMD Radeon RX 7800 XT on Amazon
Frequently Asked Questions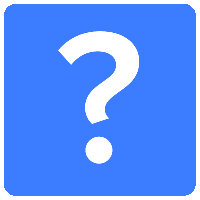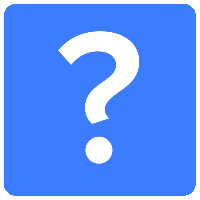 Does Starfield Support DLSS?
Not yet. At launch, Starfield only comes with support for FSR, which is likely due to an exclusive deal with AMD. However, Bethesda have confirmed that DLSS support will be added in the near future.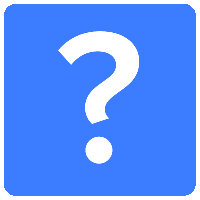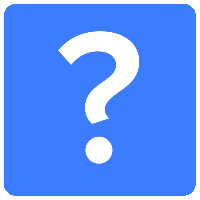 Is Starfield a CPU or GPU Intensive Game?
Starfield is a very CPU intensive game, as its engine requires a lot of tasks to load at once. However, gamers will need a strong CPU and GPU to optimise their performance in this demanding title.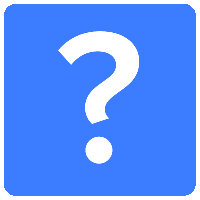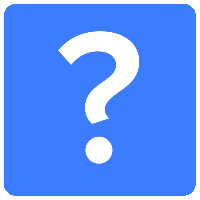 How Much Should I Spend on a GPU for Starfield?
Due to the high demands of this game, we'd recommend picking up a mid-range graphics card for Starfield. This means you should look to spend at least $300 on a GPU for this game.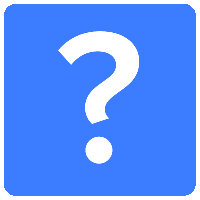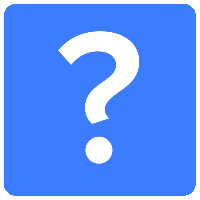 Is Starfield Capped at 30FPS?
Only on console. PC users are not restricted by the 30FPS cap found on Xbox consoles, but most GPUs will fail to hit framerates above 100FPS across all settings.