Introduction
The GPU market has been an extremely volatile place in the past year or so. We've seen a number of bad products release with price hikes that no one can afford in a rather bad economic climate. But we've also seen a number of price drops, on older and very capable cards in the wake of new arrivals. AMD seems to be a bit of an underdog, trying to get the market back to normality, but also catering to those looking for a brand new GPU that comes in at a reasonable price point.
At long last AMD seem to be dominating the entire market spectrum for gamers, offering budget cards, all the way up to high-end. Their brand new Radeon RX 7800 XT is one of these new GPUs that looks to rival the RTX 4070 and 4070 Ti, but comes in at price point that many are able to swallow. With this new launch, AMD are solidifying their market stance, by providing a focus on affordability, which I imagine many consumers are chomping at the bit to leverage.
The 7800 XT on paper has some pretty impressive specs, geared more towards the mid-range market. With a hefty 16GB of VRAM, a 256-bit bus width, along with strong base and boost clock speeds, AMD's hardware looks to offer solid performance metrics at 1440p and 4K. And with their new HYPR-RX and FSR 3 technologies, we may be on to a massive success.
Buy the PowerColor Red Devil Radeon RX 7800 XT on:
AMD Architecture
The newest Radeon 7000 graphics cards have all received an updated and refreshed set of hardware, contrasting to the Radeon 6000 series. Back in November of 2022, AMD announced RDNA 3, which is the first chiplet-designed architecture. AMD launched this architecture with the flagship RX 7900 XTX and XT cards, and now the 7700 XT and 7800 XT are receiving similar treatment.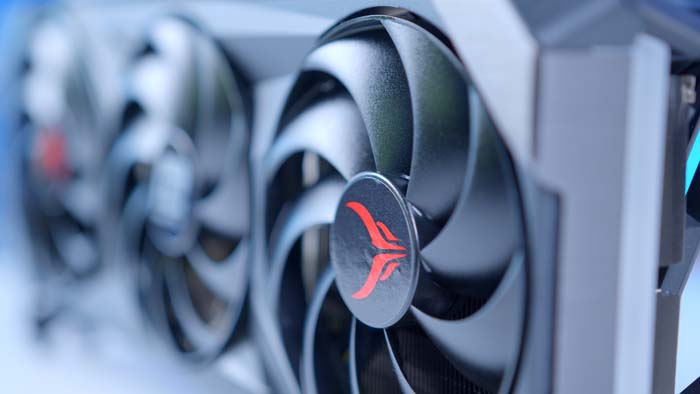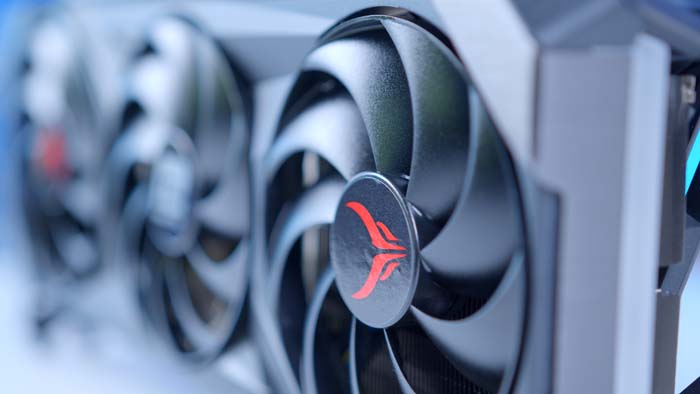 AMD's architecture, although lacking behind NVIDIA to a degree when we look at performance, has always been solid. Their older cards have aged like 'fine wine' with many Radeon 6000 options becoming a part of many a consumer's PC. However, RDNA 3 really brings the heat to NVIDIA, with brand new technologies that seek to compete against NVIDIA's DLSS and Frame Generation technology. This is known as FSR 3.0.
The way FSR works, is it takes frames and renders them in at a lower resolution, which is less taxing on your GPU's hardware. For example, if you're playing a game at 1440p, with the Ultra Quality FSR preset, your PC rendering in the frames at 1970 x 1108, which is 77% of 1440p. Doing this alleviates some of the overhead on your GPU, whilst still offering excellent visual quality at the same time. It is also worth noting that FSR is open source, so this technology works on Arc, and NVIDIA GPUs too. So for those of you with an RTX 3000 card looking to get some performance boosts, FSR 3.0 works on these cards.
The biggest notable addition to FSR is AMD's Fluid Motion Frames technology. This technology directly rivals NVIDIA's Frame Gen software, but without the use of AI. FMF works by interpolating new frames. This essentially means that new frames are being placed in between other frames, by using existing data, achieving an overall smoothness, whilst reducing hardware stress. However, it is worth noting that FMF must run alongside AMD's new Anti-Lag+ feature to reduce latency. FMF performance will also vary between games, dependent on how much asynchronous compute is available for FMF to utilise.
HYPR-RX is another one of the big changes that consumers can now leverage with the hardware refresh. AMD has decided to house a number of their new tech under one roof. Radeon Boost, Anti-Lag+, and Super Resolution can all be turned on with one click. This means you can leverage all of the exciting new benefits of Radeon cards by simply switching on HYPR-RX. And this goes beyond just AMD. Because the tech is open source, it will be supported on any GPU that has enough power behind it, for it to work. So non-AMD users can also benefit from this too.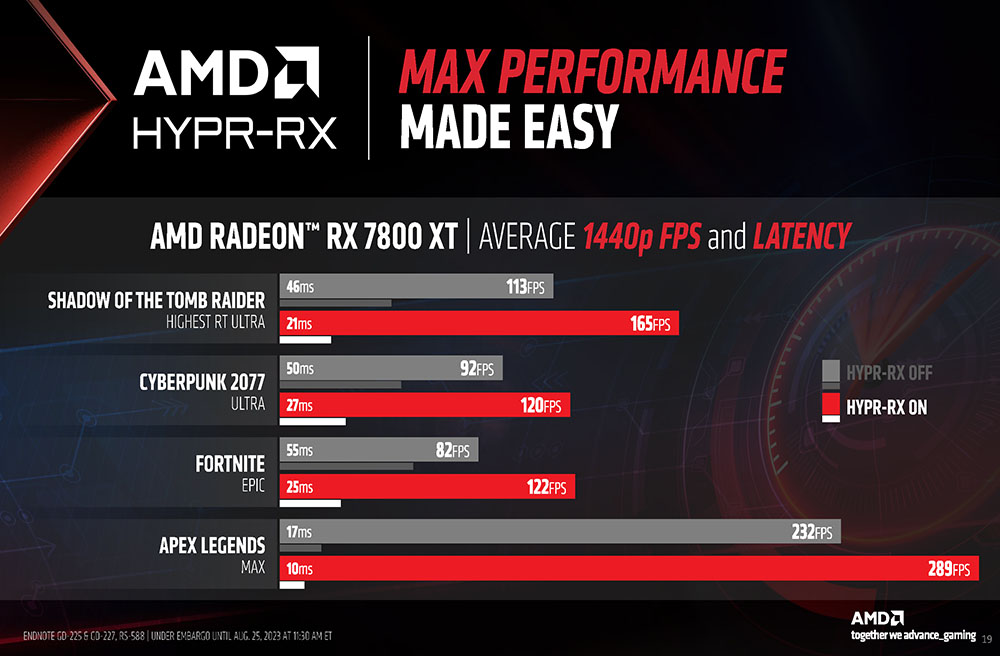 Suggested Article: Best Power Supplies to Buy for the AMD Radeon RX 7800 XT
Hardware Specs
From a brief glance, the 7800 XT has some very decent specs, and slots in pretty well versus the other AMD cards on the market right now. 16GB seems like a natural upgrade for the price point, offering better performance in modern titles.
The table that we've created below highlights the key differences between current, and old-gen cards from AMD. We've included both the 7700 XT and 7800 XT, along with the Radeon RX 7600 and the previous-gen 6750 XT which offers similar hardware.
Spec
RX 6750 XT
RX 7600
RX 7700 XT
RX 7800XT
Video Memory
12GB GDDR6
8GB GDDR6
12GB GDDR6
16GB GDDR6
Memory Bus
192-bit
128-bit
192-bit
192-bit
Game Frequency
2.5GHz
2.25GHz
2.17GHz
2.12GHz
Boost Frequency
2.6GHz
2.6GHz
2.5GHz
2.4GHz
Stream Processors
2560
2048
3456
3840
Power Consumption
250W
(Founders Edition)
165W
(Founders Edition)
245W
(Founders Edition)
263W
(Reference Design)
RDAN architecture
RDNA 2
RDNA 3
RDNA 3
RDNA 3
PCI-E Generation
PCI-E Gen 4
PCI-E Gen 4
PCI-E Gen 4
PCI-E Gen 4
All clock speeds and memory specifications are based off Reference designs or Founders Edition cards where available. Clock speeds for cards like this PowerColor design are often higher.
Design & Aesthetic
PowerColor's Red Devil card is not the best looking option on the market. PowerColor have created a triple-fan design, with a larger focus on airflow and cooling. The fans themselves utilise temperature detection, so they won't start spinning until the GPU reaches 60 degrees. This ensures you've got a silent system when you're not playing games or running workstation applications. I'm not hugely fond of the aesthetic that the Red Devil offers. While it is nice to see some contrast with the black and red theme, it is relatively plain.
The entire stretch of the card is coated in a metallic black paint, with some red accents here and there. PowerColor have gone a bit crazy on the RGB front, allowing consumers to customise lighting effects and colours around the side, front, and on the backplate. This does add some nice flair, which will be more visible through traditional mounting, as opposed to vertically mounting your GPU.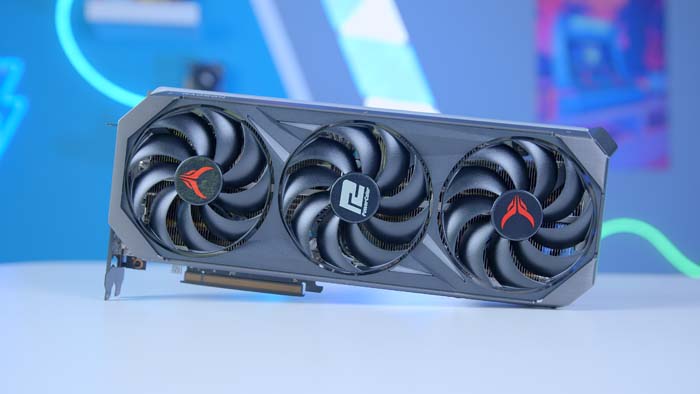 On the power front, consumers only need to plug in two 8-Pin PCI-E connectors, saving you the hassle of adapters, or multiple cables. For those of you that have picked up an ATX 3.0 capable PSU, you unfortunately won't be able to use the new Gen5 connectors here, as AMD hasn't updated their cards to support this standard. The Red Devil is a pretty sturdy option, it definitely doesn't feel cheap on the design front. It is worth noting as well that this card comes in at 332mm in length, making it one of the largest AIB 7800 XT models. Overall, I'm not massively fond of the aesthetic, but it isn't a huge turn-off for me to not consider this card.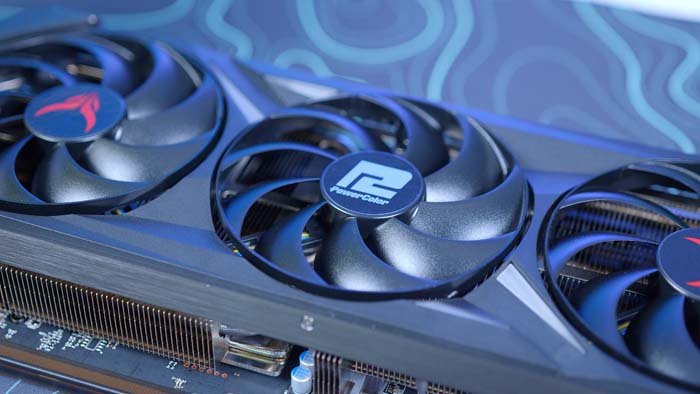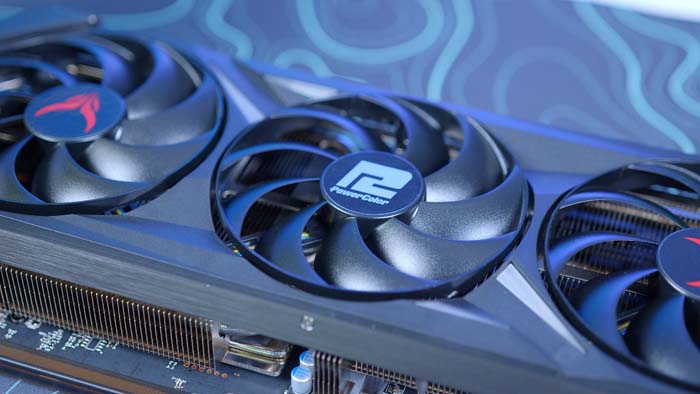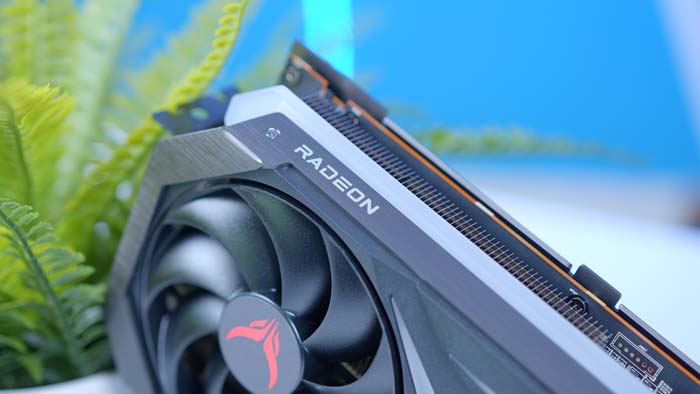 Performance
Now for the most important section of this article – performance metrics. The hardware of the 7800 XT is pretty impressive. AMD have clearly dedicated their time to refreshing and revitalising the best parts of this architecture and it reflects through all of the new features that consumers have accessible to them. HYPR-RX and FMF look to change the industry for AMD, and once their interpolation tech starts to circulate within new games, we're quite likely to see some very impressive performance that could rival NVIDIA's DLSS and Frame Generation technology.
However, when it comes to performance, seeing is really believing. Below we've provided a number of graphs from our benchmarking suite. All of this data is collated from full gaming runs testing the new cards, along with data from the previous generation and new NVIDIA GPUs too. Whether you've build a Radeon 6000 PC, or an RTX 4000 system, we've got you covered in all facets. All of the full benchmarking runs can be found on our YouTube channel – Benched.
It is worth noting as well that all of our benchmarks are at 1440p and 4K in terms of the resolution. We've only done this for the 7800 XT, as this card is geared more towards higher resolutions, allowing consumers to max out their visual fidelity in modern games. For 1080p gaming, we'd recommend veering towards the 7700 XT, or other AMD cards like the 6750 XT, or the 7600.
Starfield
First off, we fired up Bethesda's hit title Starfield at 1440p high settings. In this benchmark, the 7800 XT did stretch its legs, but performance definitely suffered to a degree. This is likely due to how unoptimised Starfield is. During our benchmarks you can notice some major disparities in performance in specific areas. Larger open areas tend to lag to a degree, whereas focused smaller locations generally offer better performance. Regardless, the 7800 XT did offer decent performance in this title, offering up an average of 85FPS, which is solid, considering how unoptimised this game is.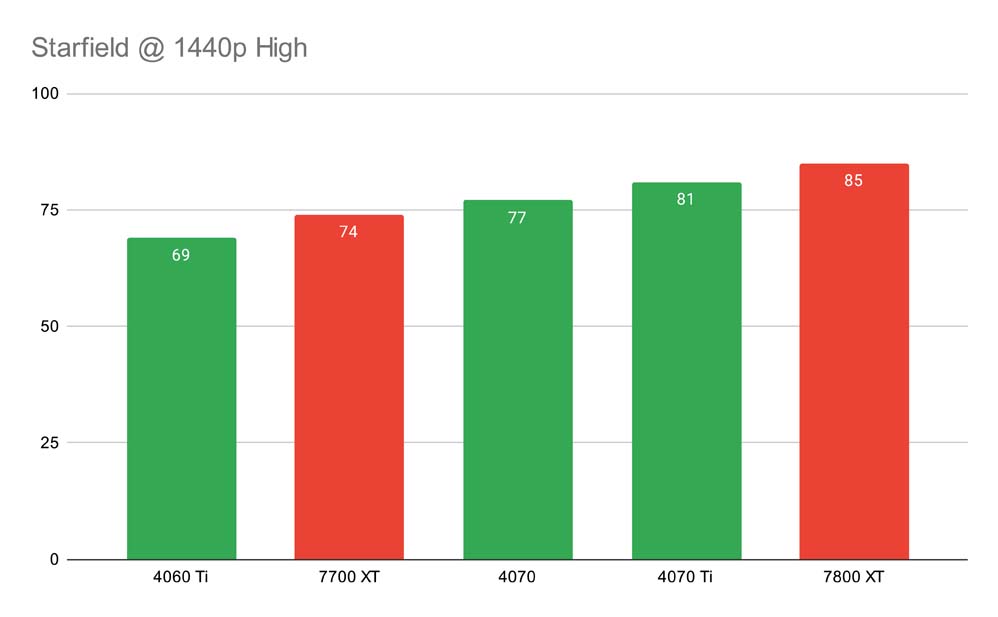 Call of Duty: Warzone 2
In Warzone 2 we turned on FSR, and saw some pretty strong framerates from the 7800 XT. This card is definitely geared towards 1440p, and we can see this based on the strong output of 146FPS. Consumers can enjoy that 144Hz sweet spot with this card at 1440p, which is vital, as Warzone is an intense game that requires you to be able to respond to action at blazing speeds. The 7800 XT sits in between the 7700 XT and slightly above the 4070 Ti, which is what we expected to see. This benchmark puts the 7800 XT pretty much on par with the 4070 Ti, which sits in line with what AMD has advertised.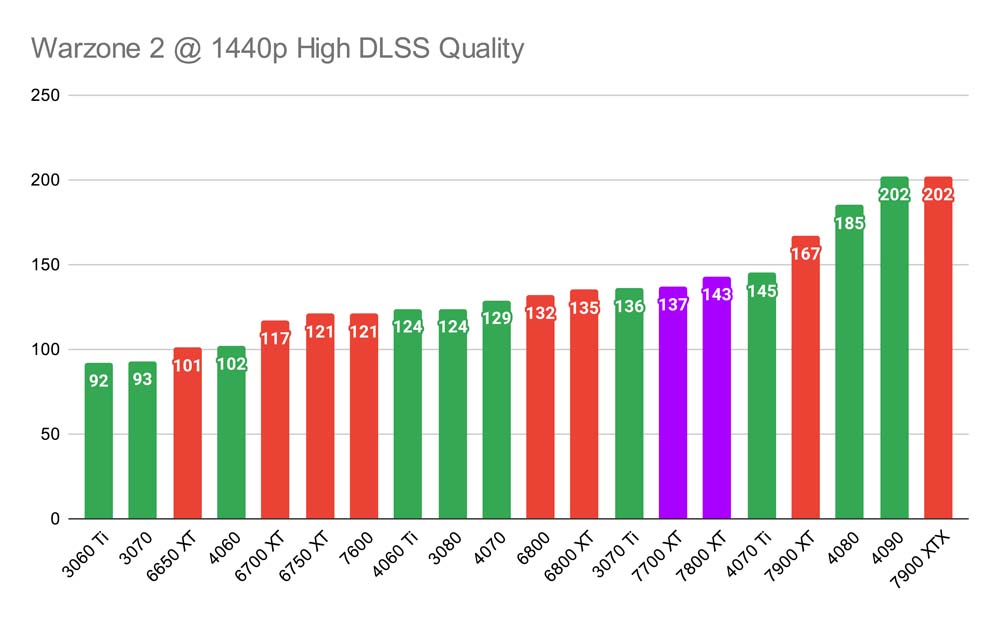 Apex Legends
In Apex Legends, the 7800 XT continues with the strong data, outputting 256FPS on average. We were super happy with the performance in this title, consumers can enjoy that 144Hz sweet spot and more. If you've picked up a 200Hz display, you'll be able to easily hit this framerate at 1440p without any issues. Looking at the graph, the 7800 XT sits marginally above the 6950 XT, by a singular frame. We somewhat expected the 7800 XT to sit around this mark, as this aligns it with the majority of the previous-gen top-end cards. Its great to see that the 7800 XT is flexing it legs in an optimised title at 1440p.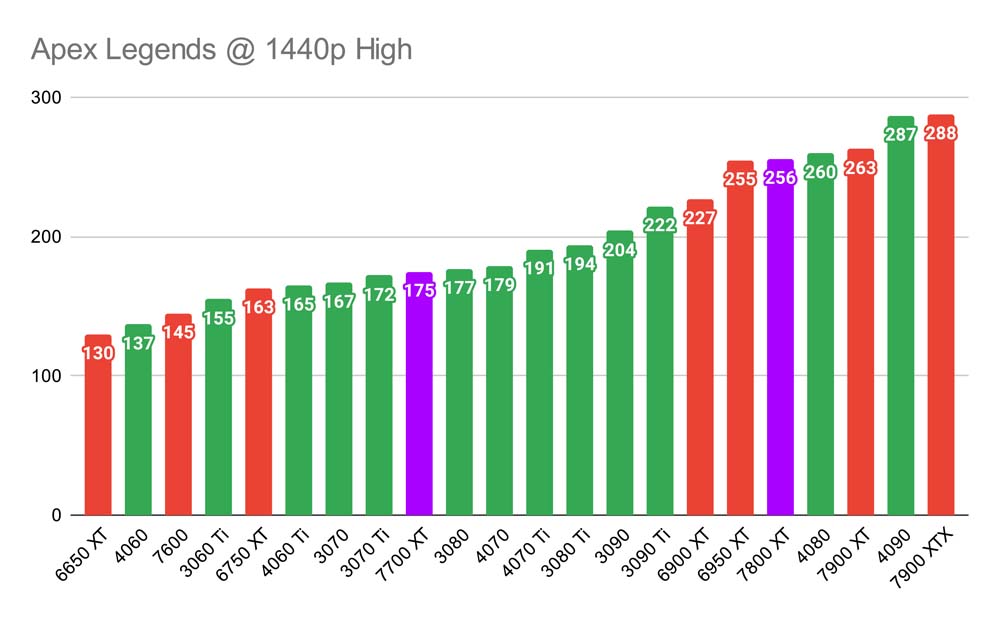 At 4K, the framerates do drop here by a rather significant amount, but not by enough that it hinders overall performance. The 7800 XT was able to offer up an average 148FPS, still maintaining a framerate above the all-important 144Hz sweet spot that we love to see. 4K can be pretty taxing in any game, so it was great that the 7800 XT still held up at this resolution. Versus the 7700 XT, this card is definitely built with 4K in mind, and is more capable at higher resolutions, which is demonstrated well by the data that we've gathered.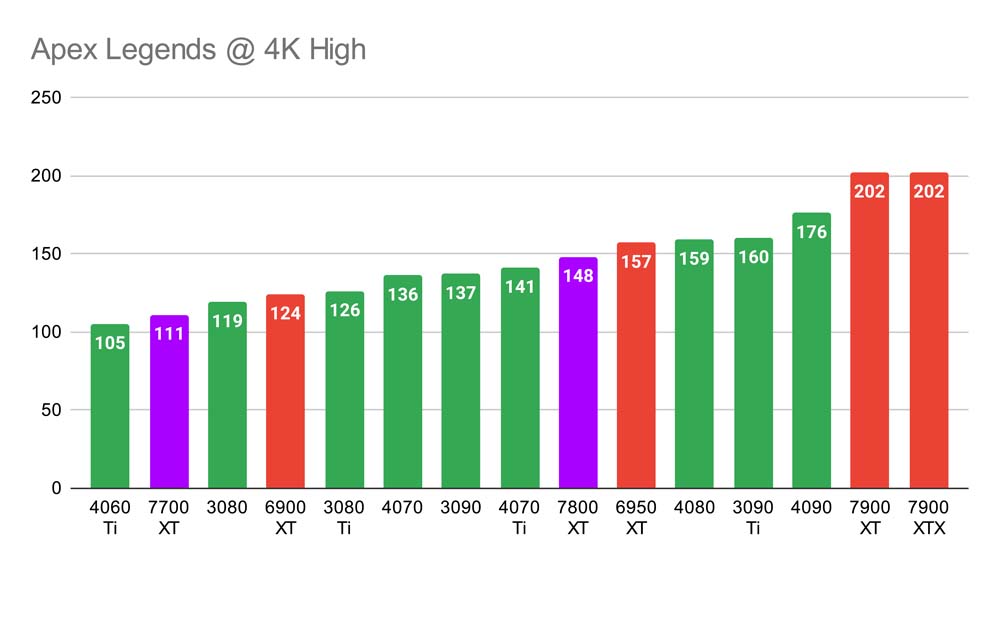 Hogwarts Legacy
Next up is Hogwarts Legacy. We ran this title at 1440p high settings, and again, we were pretty happy with the performance from the 7800 XT. Whilst this card wasn't able to go above 110FPS in this benchmark, as you can see from our graph, neither did the 7900 XT. Hogwarts is a pretty intensive title, and puts significant stress on the GPU, so we were happy to see that frames were consistently high, even if we weren't benefitting from a high refresh rate either. AMD would definitely benefit from implementing their FMF technology in this game to boost the frames a little bit.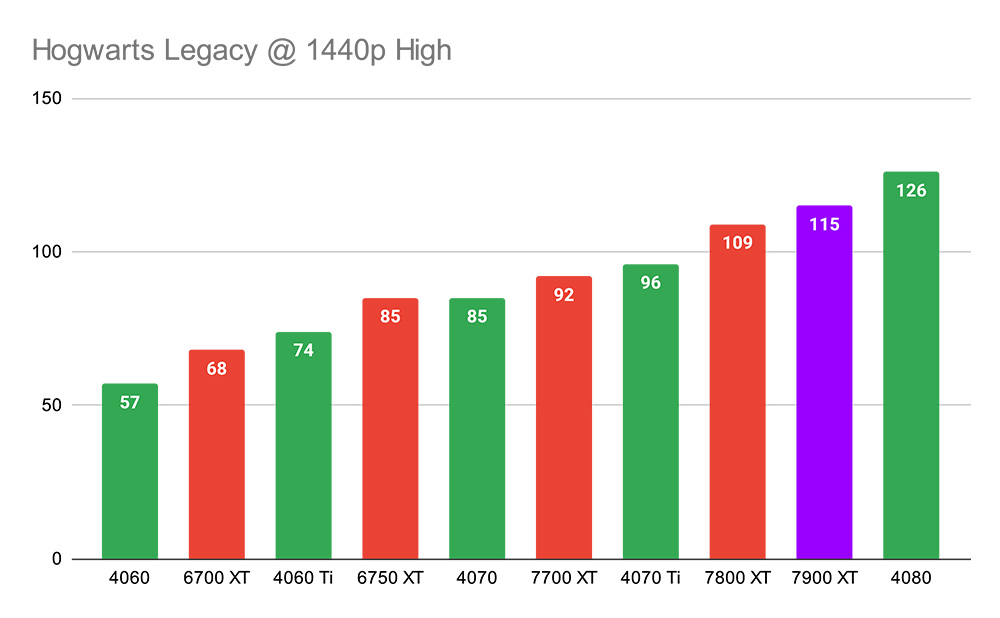 Fortnite
Although we said we wouldn't be using 1080p as a performance metric, Fortnite is a game that we use as a baseline to see how high framerates can go when all of the settings are dialled down to the lowest they can go. In this title, as you can expect, the 7800 XT was able to surpass 300FPS, reaching an average of 302 frames. The majority of consumers won't really be able to notice this versus say 144FPS, but this goes to show how solid this card is at 1080p too. If you're the kind of consumer that needs all the frames they can get, the 7800 XT won't disappoint.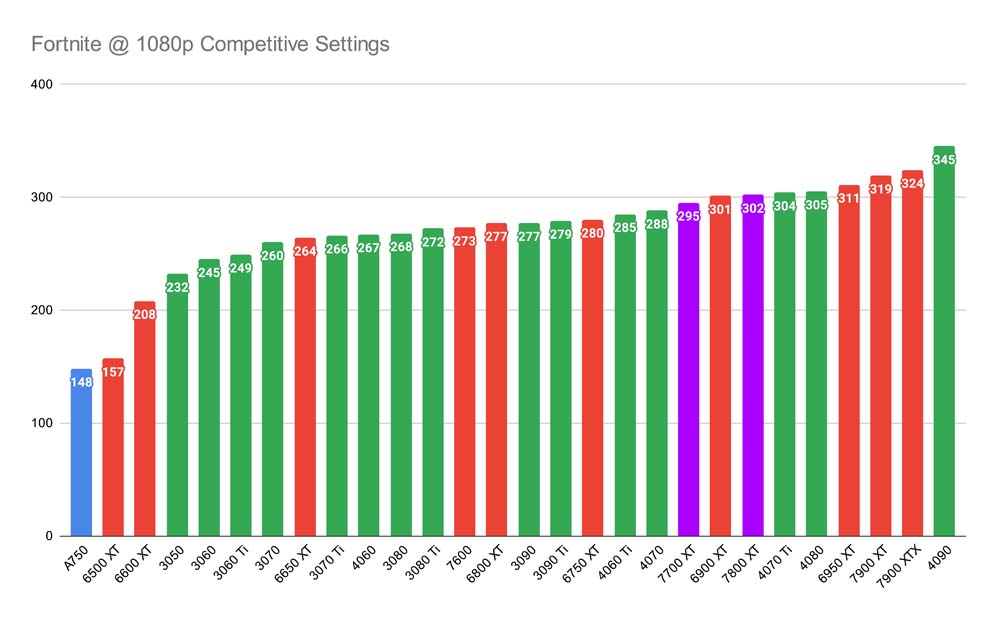 Overwatch 2
And finally, in Overwatch 2 at 1440p ultra settings, the 7800 XT absolutely skyrocketed in this benchmark, offering up an average framerate of 288FPS. Much like Fortnite, this is overkill for the majority of consumers, but those with extremely high refresh rate displays can benefit quite nicely. The 7800 XT sits in between the 7700 XT and 7900 XT this time around, which is what we expected to see. Overwatch 2 is quite an optimised title, which is why framerates are so excessive in this particular game.
Gallery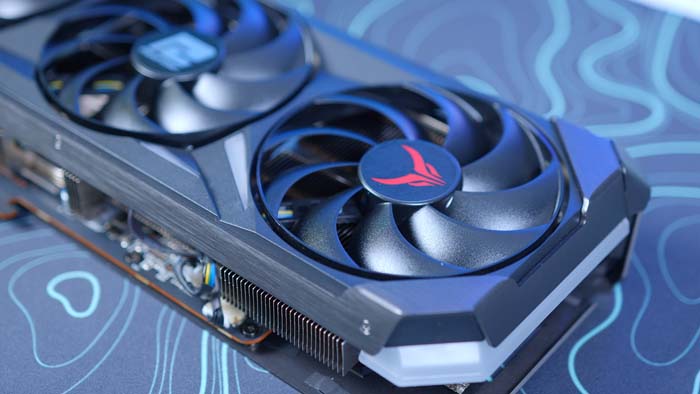 Conclusion
PowerColor Red Devil Radeon RX 7800 XT
Product Name: Radeon RX 7800 XT
Brand: PowerColor
Features

Design

Performance

Value For Money
Summary
So where does the 7800 XT stand versus the rest of the market? Is it a worthwhile purchase, or have we seen yet again, another flop in the market? Fortunately, this time around, AMD is in our good graces. The AMD Radeon RX 7800 XT is an excellent card. Gaming performance at both 1440p and 4K was consistent through and through, with this card offering up high framerates in pretty much every title. Even in modern triple A titles like Starfield and Hogwarts Legacy, framerates were still consistent, making this GPU an excellent option for those looking to play the latest and greatest games. And all of this can be secured at a price point that I'd argue is pretty reasonable. Whilst PowerColour's Red Devil GPU is not an MSRP card, there are a number of options available at launch that come in at the $499.99 price point that makes the 7800 XT a tantalising option. However, if you are willing to spend a little bit extra, the PowerColor card offers excellent cooling, customisable RGB, and a slight overclock that will provide a little performance boost in certain applications.
Needless to say, if you're playing your favourite games at 1440p and 4K, the 7800 XT is a no-brainer. There are no cards currently that come in at this price point and can offer the same performance. AMD's only competition are themselves and the moment, pretty much kicking NVIDIA out of the running for the mid-range performance kings.
Pros
✅ Solid thermal capability.
✅ Fully customisable RGB lighting.
✅ Excellent 1440p and 4K gaming performance.
Cons
❌ Card is quite large.
❌ Design is rather plain.
❌ More expensive than MSRP.