Introduction
AMD's Ryzen 7 7800X3D is one of the strongest CPUs on the market right now, capable of offering strong metrics in games at maxed out settings. The 3D V-Cache technology that AMD has employed massively benefits the CPU, allowing the processor to deal with instructions much quicker, which provides significant boosts in gaming.
However, if you're the kind of consumer looking to make use of this awesome CPU but you'd rather avoid the hassle of building, what are your options? Is it best to pick up a 7800X3D-based laptop, or should you cave and build a new PC with this excellent CPU? We've saved you the stress of having to decide, by rounding up the best 7800X3D prebuilts on the market.
We've put a plethora of awesome options through the wringer, analysing each one to determine which is the best 7800X3D prebuilt on the market.
Suggested Article: Best Prebuilt Gaming PCs to Buy Under $3000
Our Recommendation: Skytech Gaming Eclipse Lite
Concluding our testing roundup, we've picked out the Skytech Gaming Eclipse Lite as the best 7800X3D prebuilt. We feel that this system offers the best value-proposition versus the other options that we've looked at, and comes in at a very competitive price point.
This system offers an excellent set of components, which includes the 7800 XT, an awesome 1440p and 4K capable graphics card. These parts are bundled up with a 360mm liquid cooler, a well-rounded X670 motherboard, 32GB of DDR5 memory, and a whole set of other great parts. If you're looking for the best value 7800X3D prebuilt, the Eclipse Lite from Skytech Gaming is our recommended option.
All Prebuilt Gaming PCs in Our Roundup
Our Recommendations
1. Skytech Gaming Eclipse Lite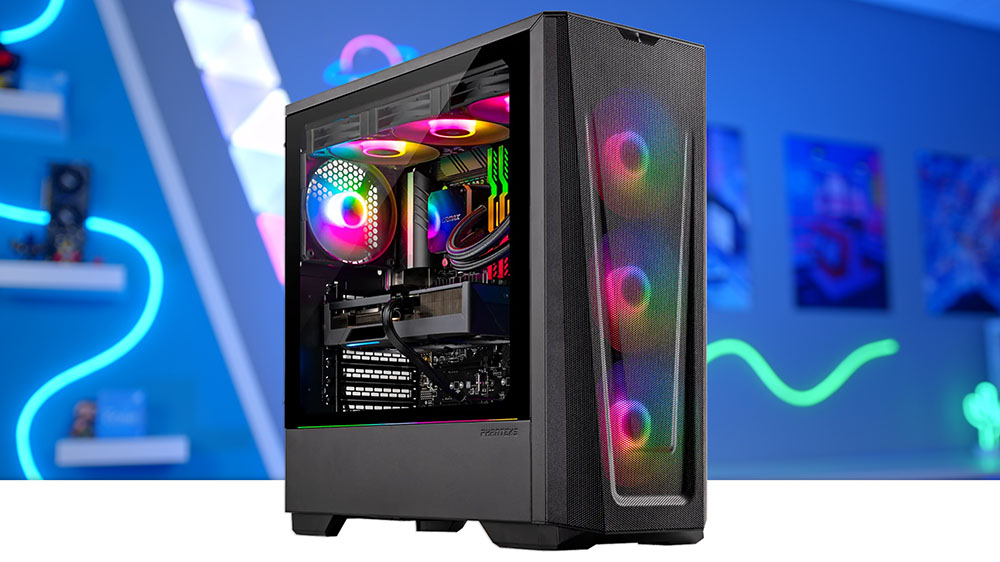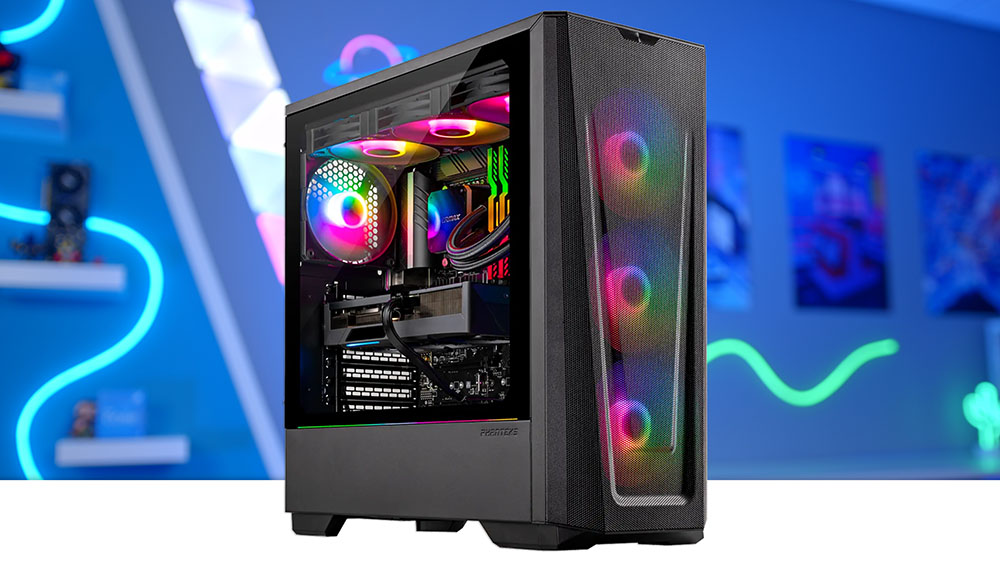 Admittedly, I feel the weakest area of the Eclipse Lite is the amount of storage consumers have access to. With games becoming increasingly larger year by year, 1TB isn't quite cutting it. Keeping in mind you have to install your OS, extra applications, and any games you want to play. I feel Skytech could have bumped the capacity up to 2TB without causing any major price hikes.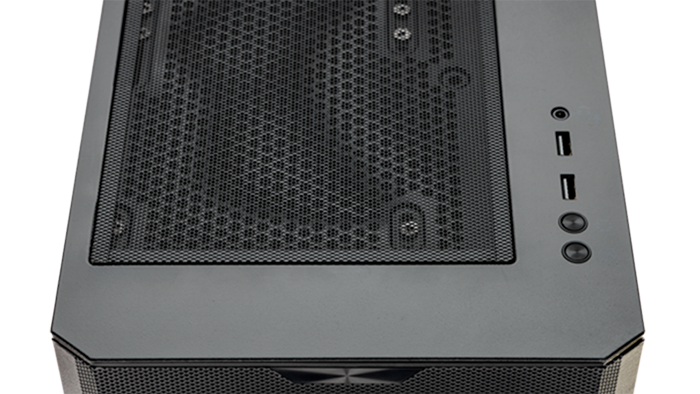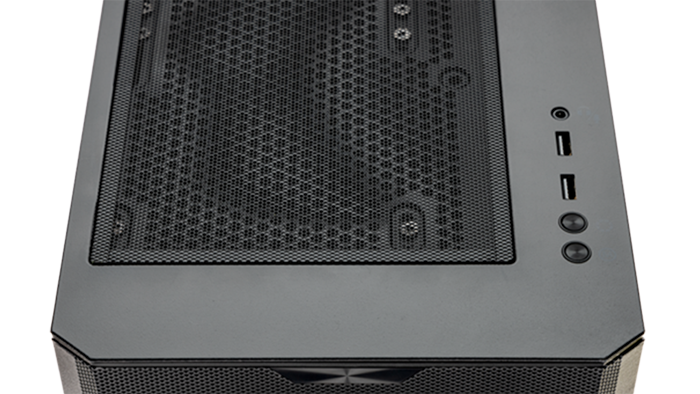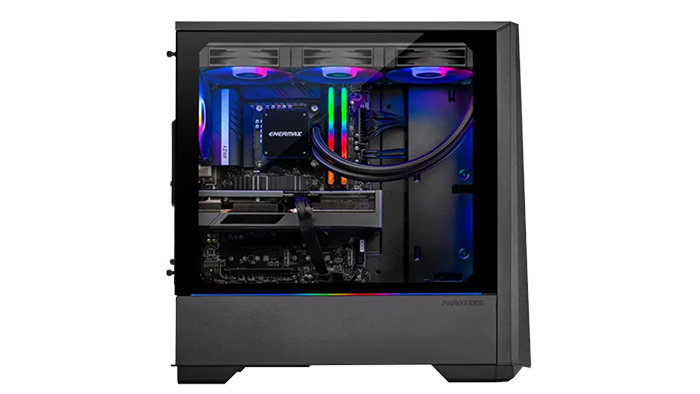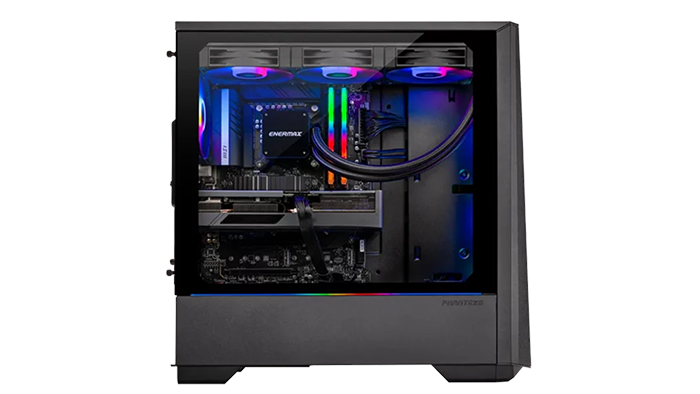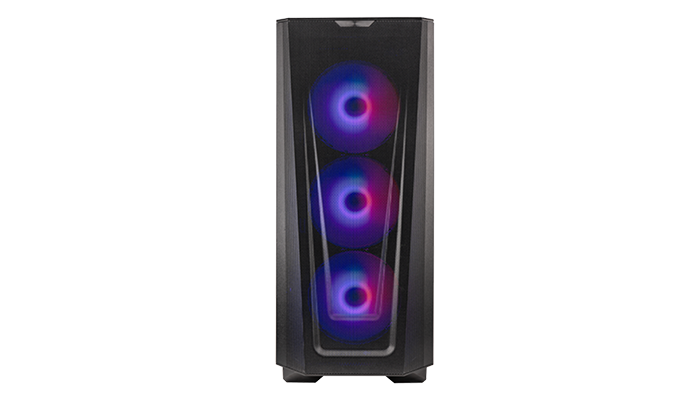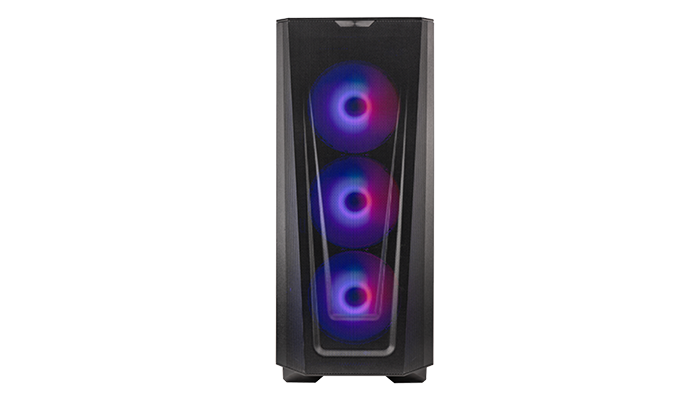 Buy the Skytech Gaming Eclipse Lite on:
2. Skytech Gaming Azure 2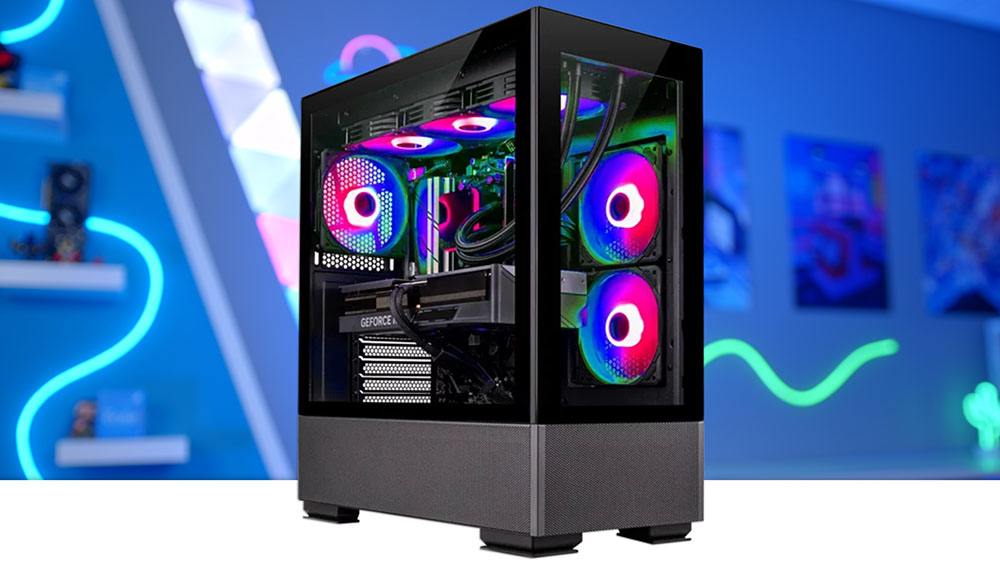 Next up is the Azure 2 from Skytech Gaming. The reason why we've picked out this particular system is due to its overall thermal capability. This system is equipped with six 120mm RGB fans, alongside a 360mm AIO cooler. All of the air in this case is ventilated through the top, bottom, and side. Consumers will immediately notice the mesh design around the bottom of the case, which should assist with airflow to a degree, but the sheer amount of fans installed in this system is what will keep all of your various components nice and cool.
This prebuilt system is housed in the Montech Sky 2 Black case, featuring 32GB of DDR5 RGB RAM, and comes with a 1TB Gen4 SSD and an 850W 80 Plus Gold PSU. You've also got access to an RTX 4070 Ti which is equipped to handle gaming at 4K or 1440p with Ray-Tracing too! We've found that the RTX 4070 Ti is a direct competitor to the 7800 XT most of the time, but the NVIDIA option is more equipped to deal with 4K, especially when Ray-Tracing is enabled thanks to all of those RT cores you can use.
Pricing is our biggest concern for this prebuilt. The Skytech Gaming Eclipse is pretty much the same system but offers a 7800 XT instead. Although the RTX 4070 Ti on the whole is slightly better, we'd argue not by enough to warrant the price hike. So if you're the kind of consumers that doesn't need Ray-Tracing, there are cheaper alternatives that are perfect for 4K gaming.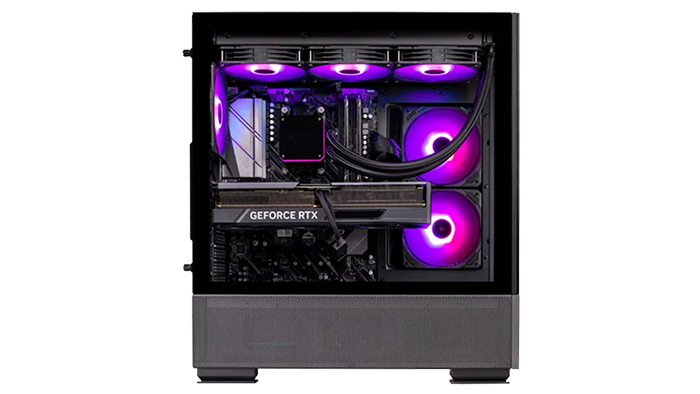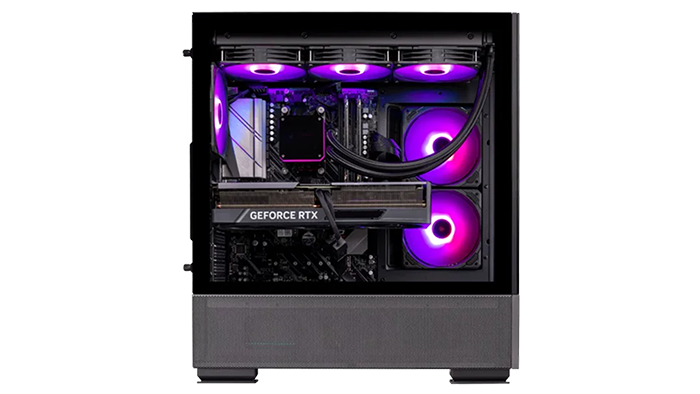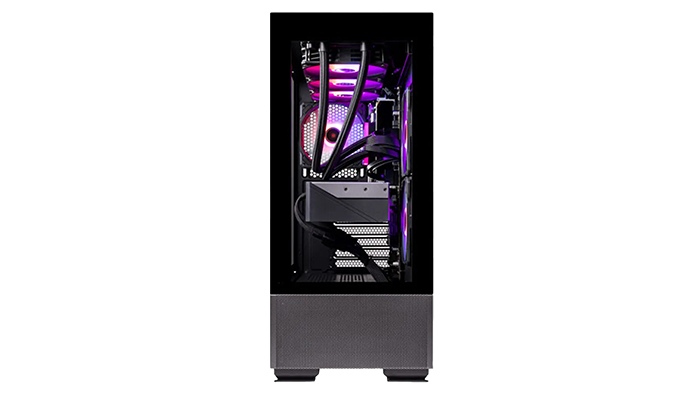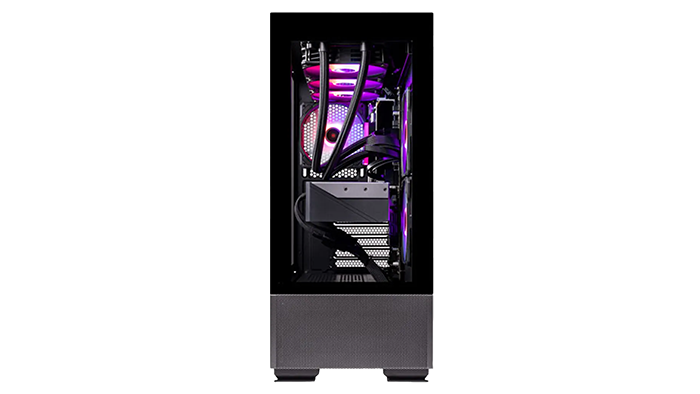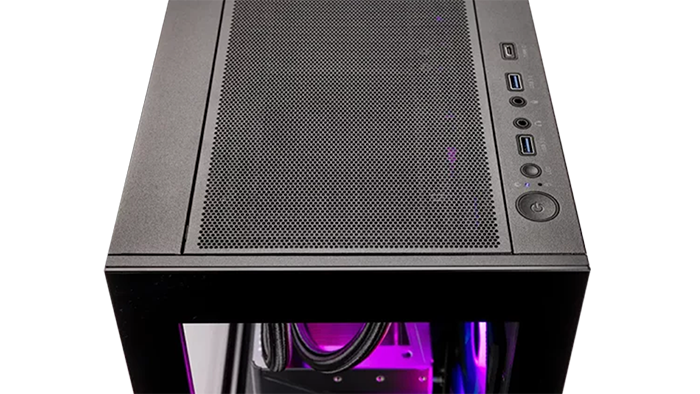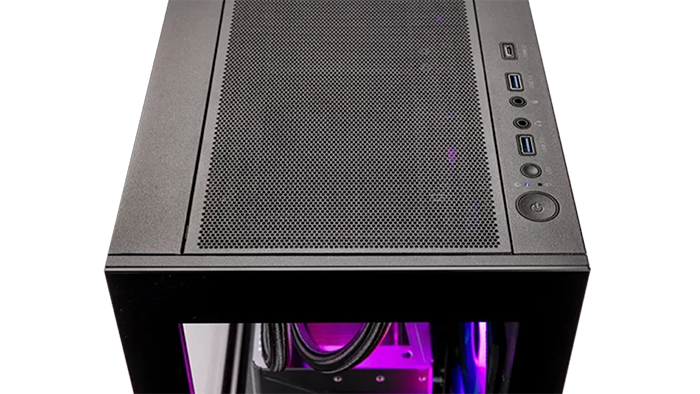 Buy the Skytech Gaming Azure 2 on:
3. Arsenal PC MSI Gungnir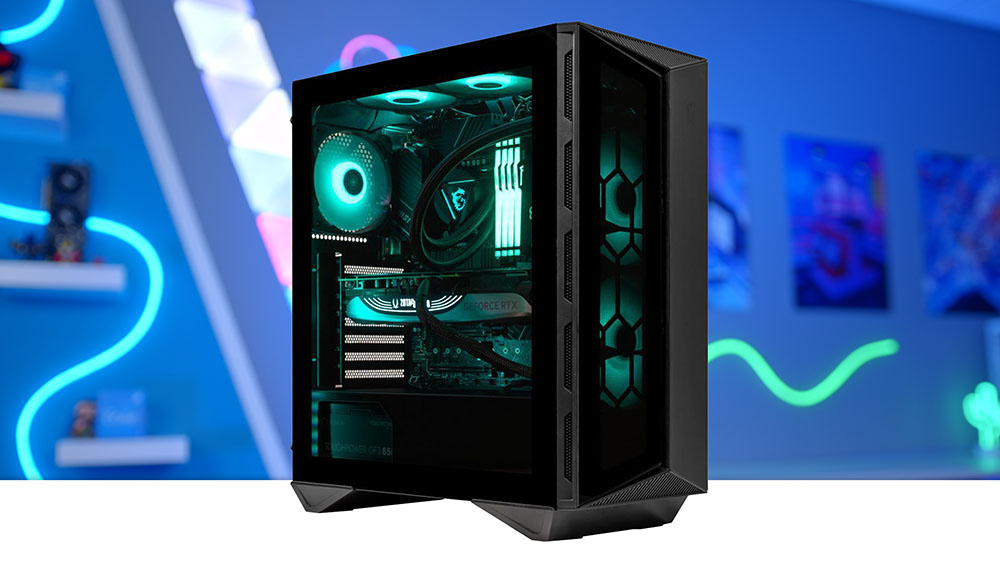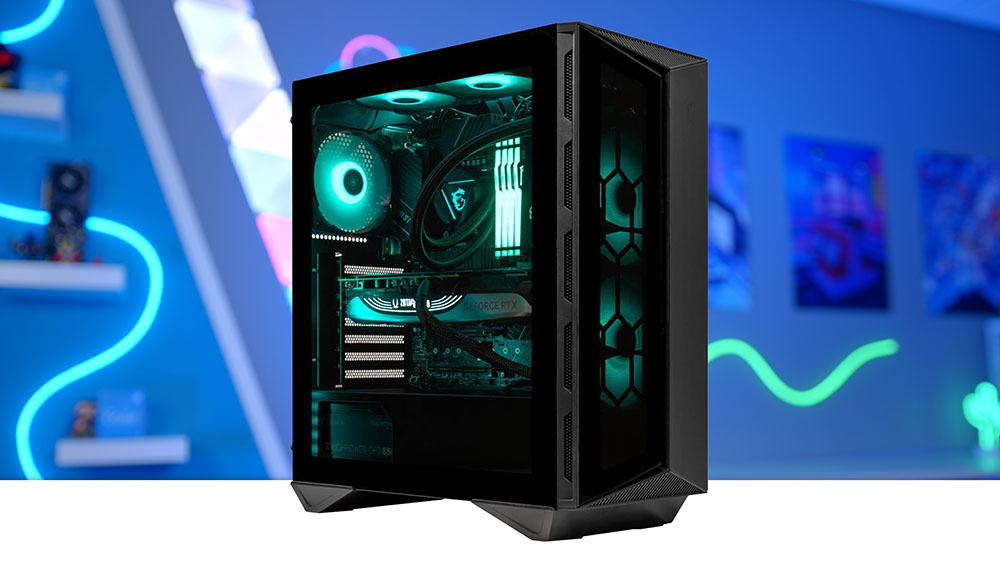 The MSI Gungnir prebuilt from Arsenal PC is from a vendor that we're not particularly familiar with, but after browsing Newegg's many prebuilt options, we've settled on this particular system as one of the best top-end designs that isn't ridiculously priced. 7800X3D PCs are on the whole pretty expensive, so finding one that provides a good value-proposition in terms of component choice, but isn't insanely priced, can be somewhat difficult.
The MSI Gungnir prebuilt offers an RX 7900 XTX, AMD's current most powerful graphics card, comparable to an RTX 4080 in most benchmarks. Consumers also get access to 6TB of storage, with a 4TB NVMe drive and a 2TB HDD, making this PC ideal for workstations, especially for those that need plenty of storage space. There's also 128GB of DDR5 RAM, alongside an 850W PSU. This is all housed within MSI's Gungnir 110R case, a chassis that we've recommended a number of times in the past, providing plenty of variety when it comes to build styles.
Unfortunately, the biggest weakness of this prebuilt is the thermal capability. MSI's Gungnir 110R isn't the most thermally efficient chassis, and the usage of a 240mm AIO liquid cooler will definitely increase thermals to a degree when the 7800X3D is pushing through more complicated workloads. But despite this, the Arsenal PC Gungnir prebuilt is still one of the best options for those looking to secure a top-end 7800X3D gaming PC.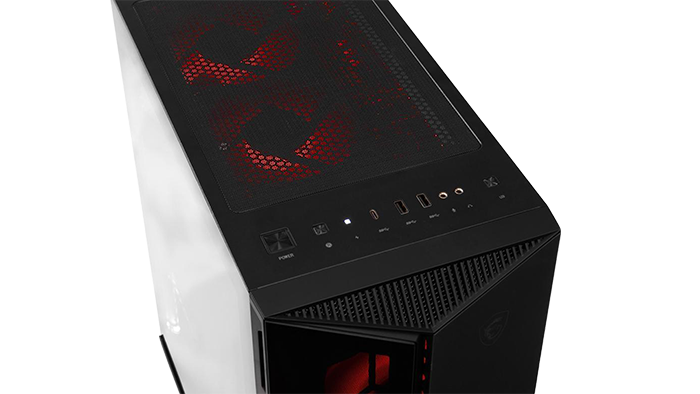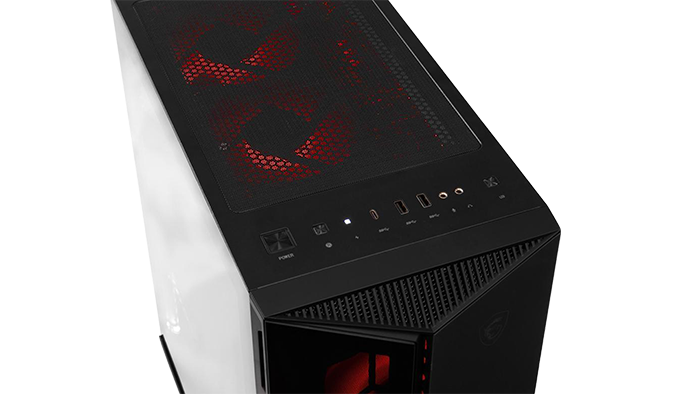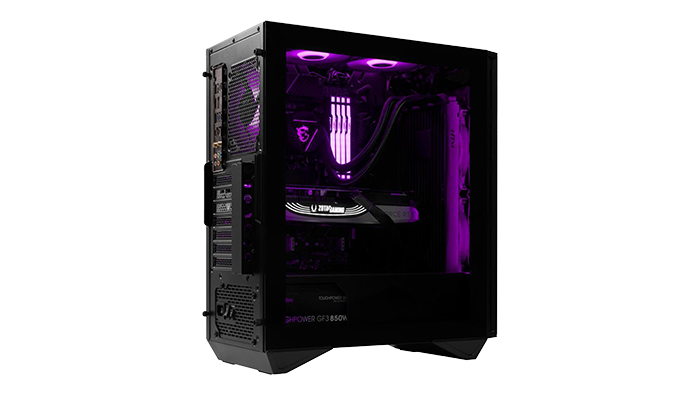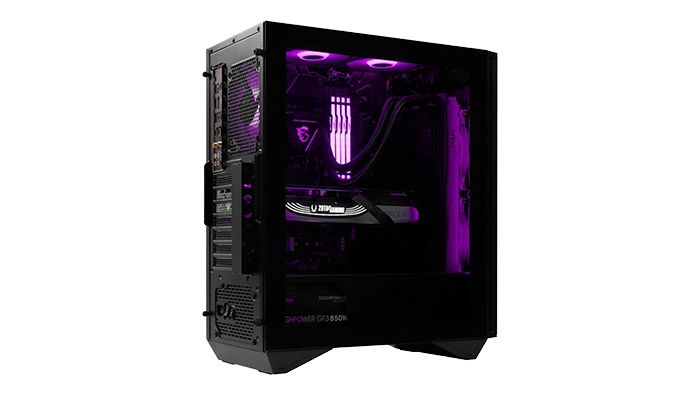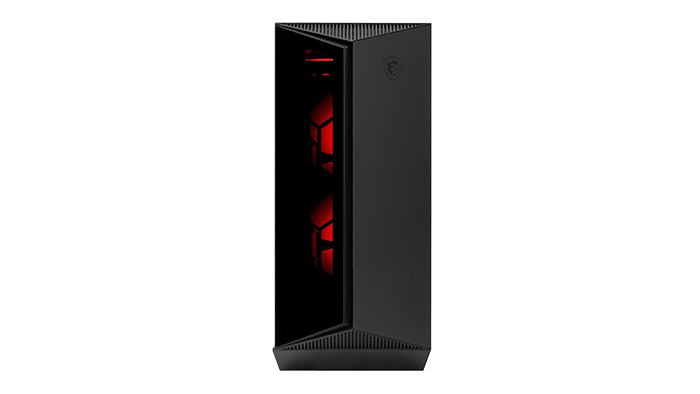 Buy the Arsenal PC MSI Gungnir Prebuilt on:
How We Tested the Best 7800X3D Prebuilts
In order to figure out which is the best 7800X3D prebuilt each of the systems we've picked out goes through a range of different tests to ensure there's minimal bottlenecking, but also to make sure they offer a solid value-proposition. There are a number of factors that we also take into account when analysing prebuilts, such as:
Component Choice
Configuration Options
Upgradeability
Build Quality
Performance
Aesthetic
Value for Money
Frequently Asked Questions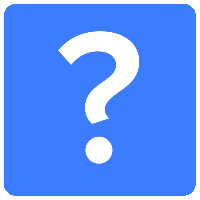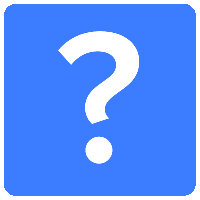 Are Prebuilts Easy to Upgrade?
It depends on the prebuilt. Some vendors will use proprietary cases and components that make things harder to upgrade, which is something to be aware of, if you plan on picking up more powerful components later down the line.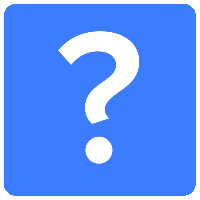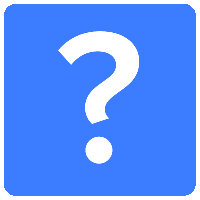 Is There Any Additional Setup for My Prebuilt?
Beyond logging into Windows, not normally. The benefit of buying a prebuilt is that it requires minimal effort from a consumer standpoint, allowing you to buy a PC, plug it in, and away you go!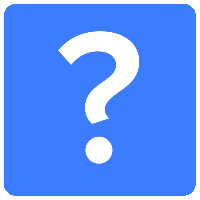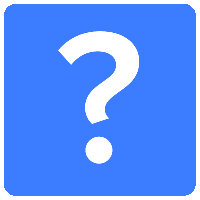 Can I Customise My Prebuilt?
Sometimes you can, but it depends. There are some vendors that provide customisation options to the glass side panels, case, and more.