Introduction
Montech is a manufacturer that we've started to see pop up more often in the PC components space. More specifically, they announced a number of new cases at Computex back in May, and we've been very excited to get our hands on them.
In today's review we'll be taking a look at one of their brand new options on the market – the Air 903 Max. This case comes with a ventilated front panel design, and four 140mm preinstalled PWM fans. And based on the price of this chassis, Montech look to be shaking up the budget market, by bringing some solid competition.
In this article, we'll be taking a look at the overall design of the Air 903 MAX, along with the principal features, and some alternative options too.
Buy the Montech Air 903 MAX on:
Suggested Article: Cougar DUOFACE Pro RGB Review – A Price Conscious Versatile Option
Tempered Glass or Mesh – Which Is Better?
The tempered glass versus mesh argument is cropping up quite often in recent months. This is due to the sheer amount of glass and mesh designs that manufacturers keep popping out. While this argument does pose some pretty important questions, I figured it would be worth putting our spin on it. So which is better glass or mesh?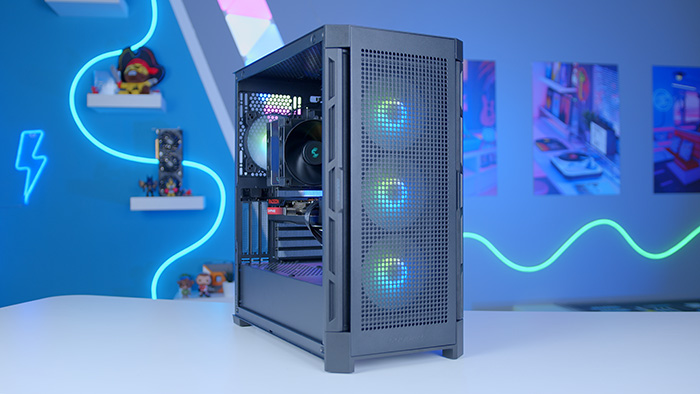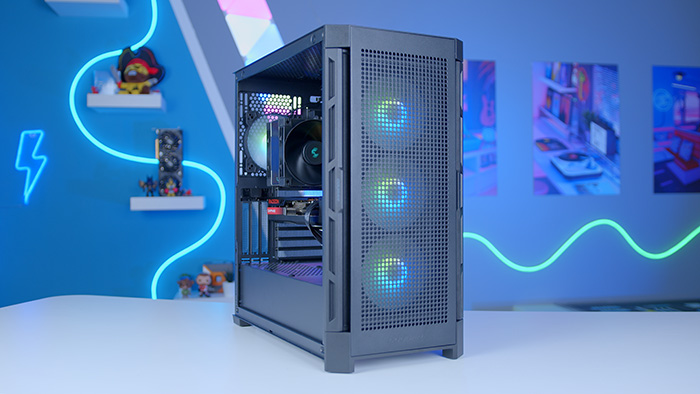 Personally out of the two choices, mesh is the better option. Although I'm betraying the side of tempered glass, as I own a tempered glass case back at home, mesh is superior for a number of reasons. The main one being airflow. Although you will find cases (like Corsair's 4000X and 5000X) that can provide a sophisticated design with a glass panel, along with ventilation. The new cases that we're seeing on the market are ditching the glass front panel entirely, and substituting it with mesh. And for this reason, they're much more thermally capable versus other options.
Mesh cases are far more popular because they're far easier to ventilate. Air can easily flow through a perforated mesh panel, even with a couple of fans. But glass in comparison can prove much harder to ventilate, as you have to work around the panel. This is why cases like the HYTE Y40 have had to focus on other ways of providing ventilation for your case, but at the cost of size, or even a non-standard design. To briefly summarise, mesh cases have started to become the standard moving forward, and I doubt this is going to change in the future.
Montech Air 903 MAX Design & Aesthetic
Taking a look at the design of the Air 903 MAX, this mid-tower case is a more simplistic looking option on the market. This chassis offers a standard ATX design (i.e. it looks like a metal box). But regardless of the more plain aesthetic, I do think this chassis looks pretty nice. The white metal that the chassis is made up of is fairly robust, it doesn't feel cheap as well, which shows its been built well. The front panel of the the Air 903 MAX is mesh, so air should flow from the front to the back of the case with relative ease.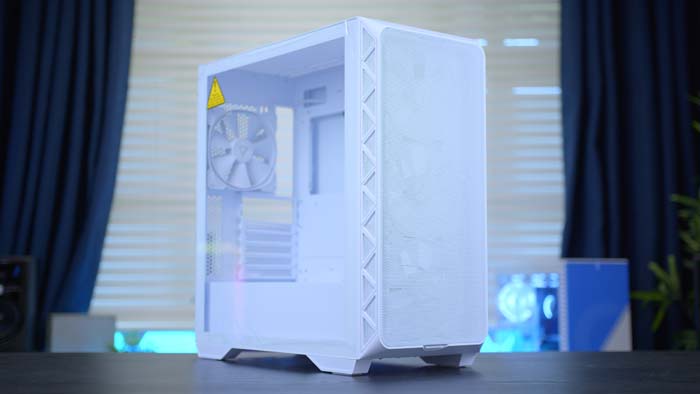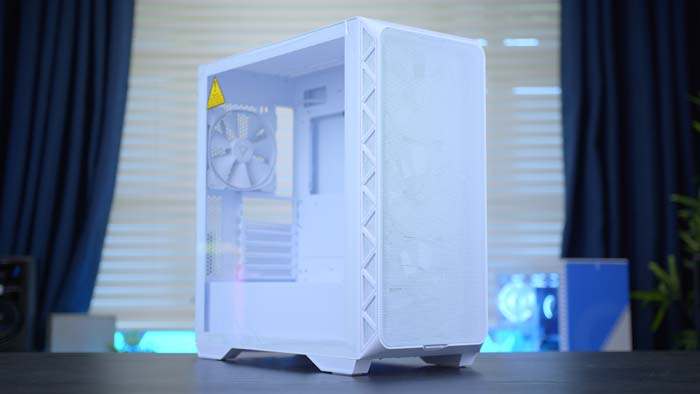 Moving around to the side of the case, you'll find a tempered glass panel, which seems to be pretty common with most cases. But regardless, we're happy to see one as it provides a nice window into your build. Admittedly, there isn't much else to say about the Air 903 MAX from an aesthetic or design point of view. This mid-tower design is pretty 'bog standard' when compared to other cases. There's no crazy design choices, but I feel the simplicity of this chassis is primarily down to the price point as opposed to the manufacturer.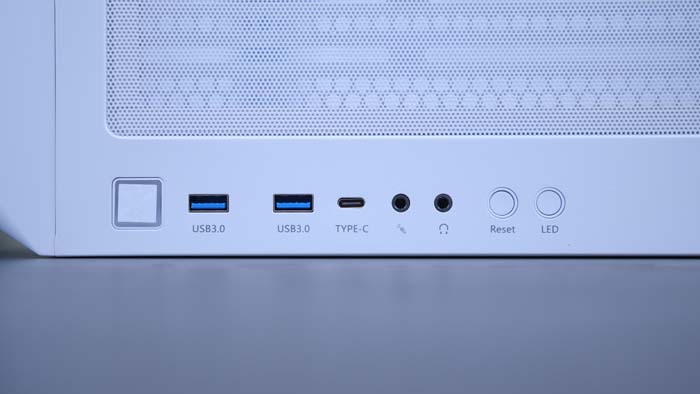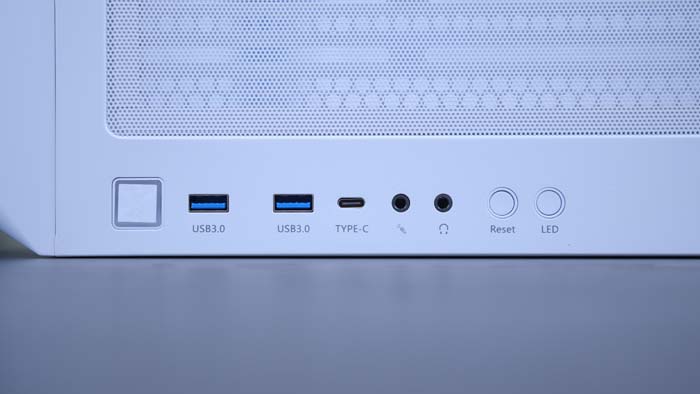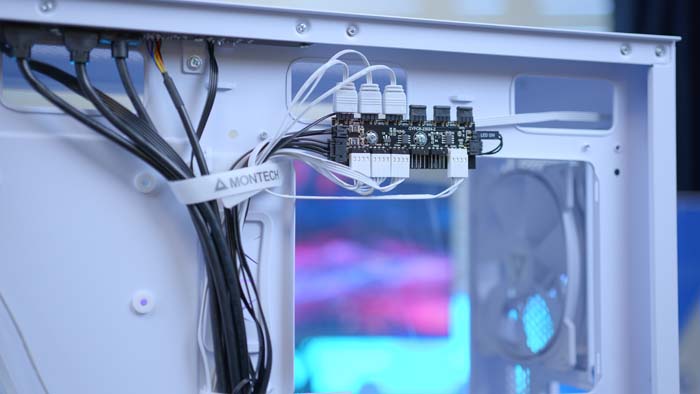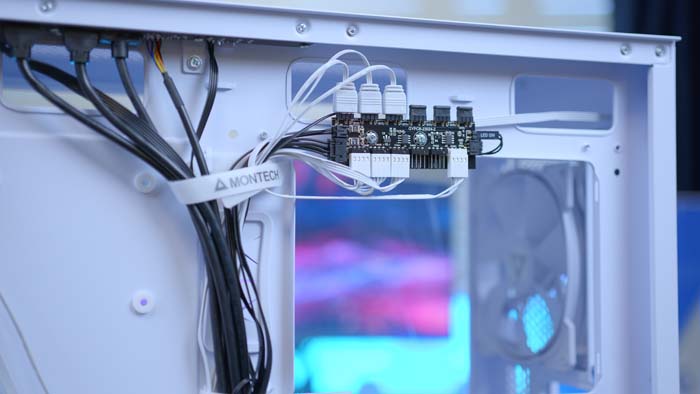 It is worth noting that the Air 903 MAX is available in both black and white, so if you'd prefer a darker option, you've got the choice between two colourways. Overall, I don't mind the design of the Air 903 MAX. You can definitely tell that this case is more of a budget option based on the simplistic approach to the aesthetic. But based on the pretty low price point and decent set of features, I feel this won't be that much of an issue for most consumers.
Features We Like
In this section, we'll be taking a look at the main features of this case, highlighting the ones that we like and don't like. Montech's Air 903 MAX is pretty jam packed, so there's plenty to cover here.
Strong Airflow Design
In our testing, we found that the Air 903 MAX was one of the more capable cases when it comes to airflow. The mesh front panel offers an excellent amount of ventilation, ensuring that your components stay nice and cool. Cold air is pulled in through the front of the case, and hot air is ventilated out of the back, dissipating heat in an efficient way.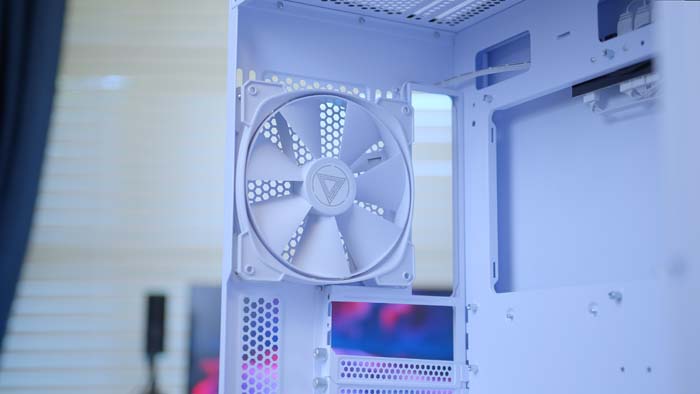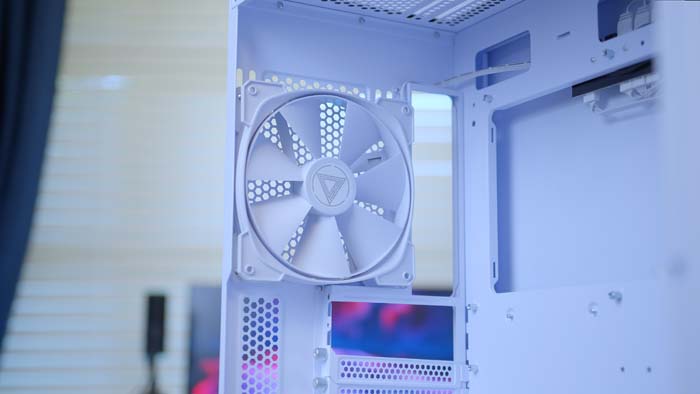 Comes with Four Preinstalled Fans
This case is one of the few options on the market that comes with four preinstalled fans. All of the supplied fans are 140mm, with the three at the front offering some RGB lighting which is a nice touch, and the rear fan is black. Its nice to see that an airflow focused design is catering to the consumer when it comes to fans. And these preinstalled ones should save you some money in the long run as well.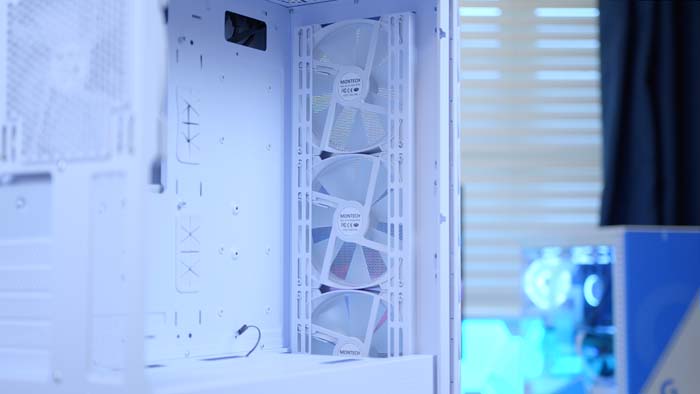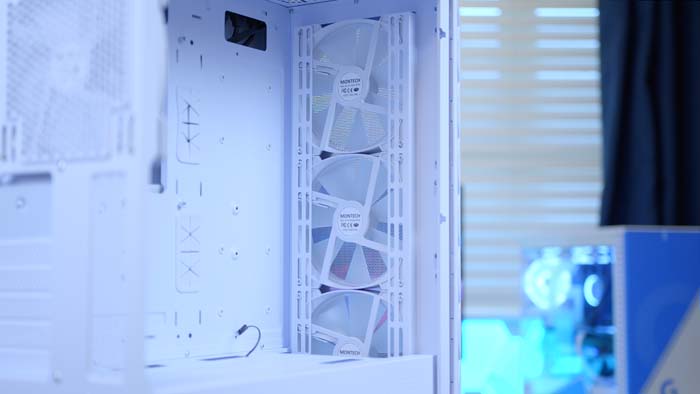 Supports Big GPUs
A big problem that we're finding with modern cases, is the support for larger GPUs, with plenty of clearance. Fortunately the Montech Air 903 MAX provides plenty of space for large GPUs, up to 400mm to be more specific. Even if you've picked up one of the bigger RTX 4000 options, you'll still have plenty of space for a radiator or extra fans.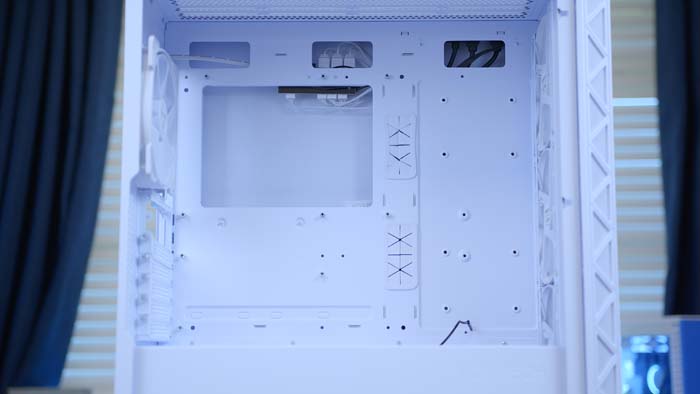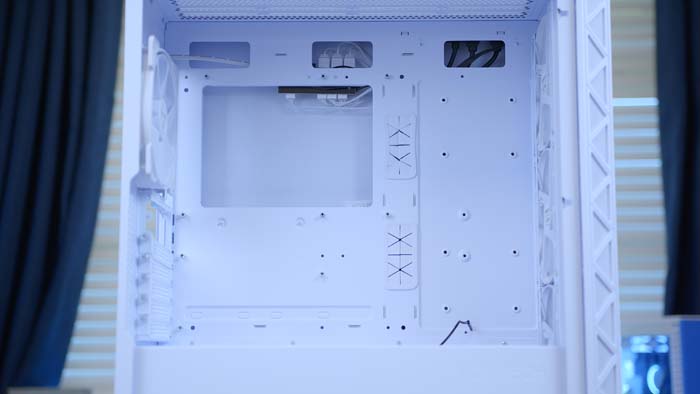 Features We Don't Like
Doesn't Include a PCI-E Riser Cable
One of the advertised features of the Air 903 MAX, is that it supports vertical GPU installations. Whilst this is possible Montech doesn't include a PCI-E riser cable with this case. This is likely to save costs, but because of this consumers looking to mount their graphics card vertically will need to purchase a cable separately, which can be expensive to a degree.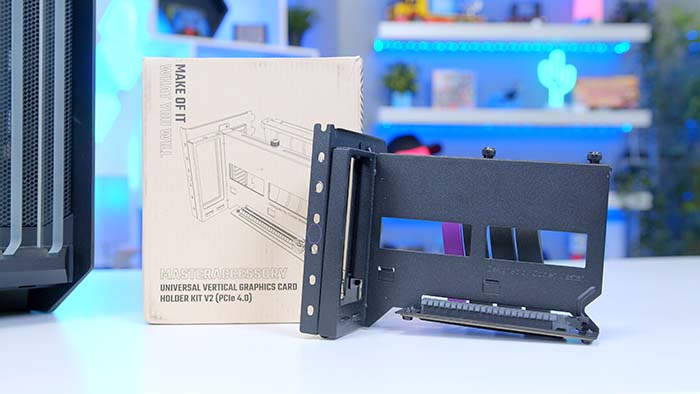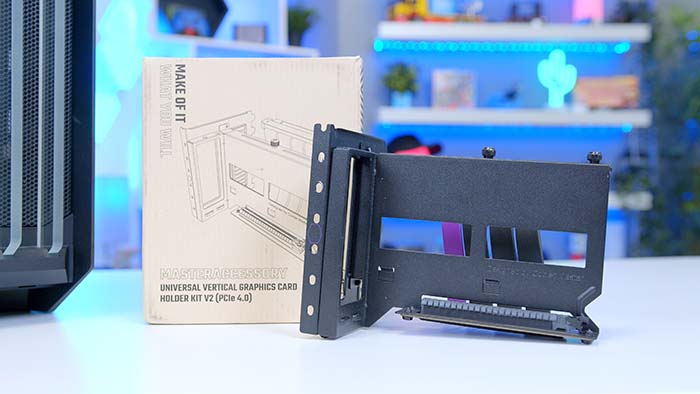 Front Face Panel is Also a Dust Filter
Unfortunately, although the front panel is definitely a bonus from an airflow standpoint. It also doubles as a dust magnet. Montech haven't provided an additional dust filter behind the front panel, which means that over time, the front of your case will gradually accumulate dust, resulting in poor thermals, but also a gross looking case.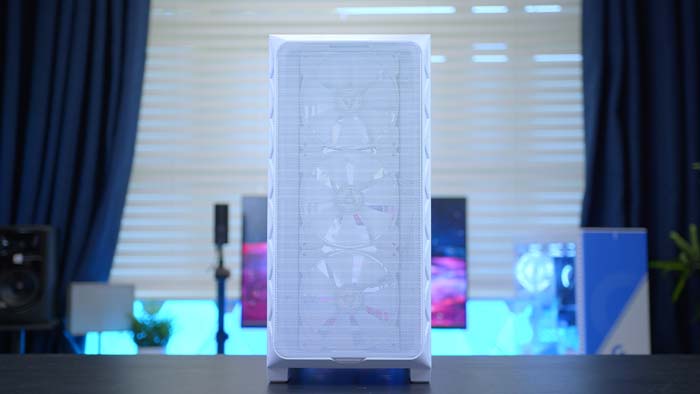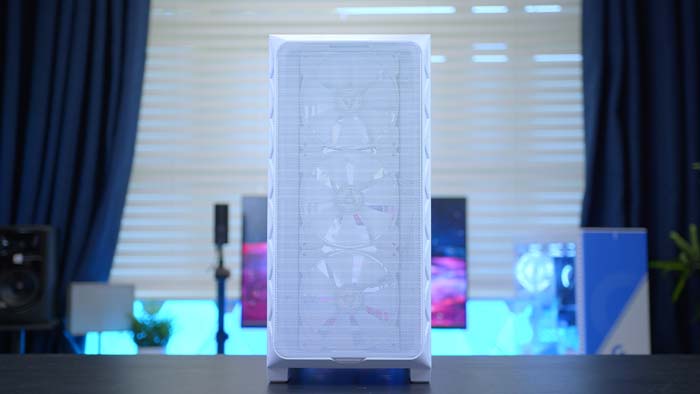 Alternatives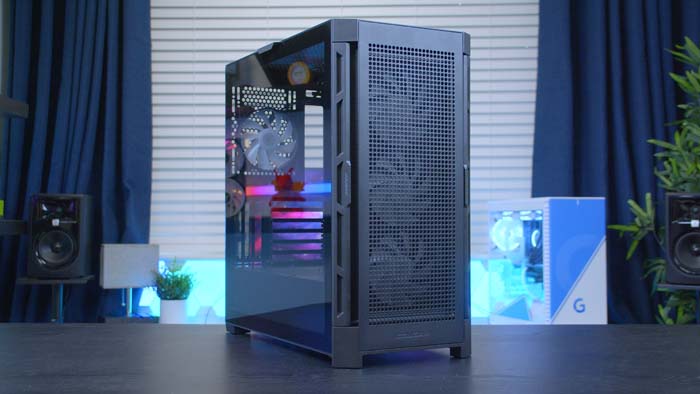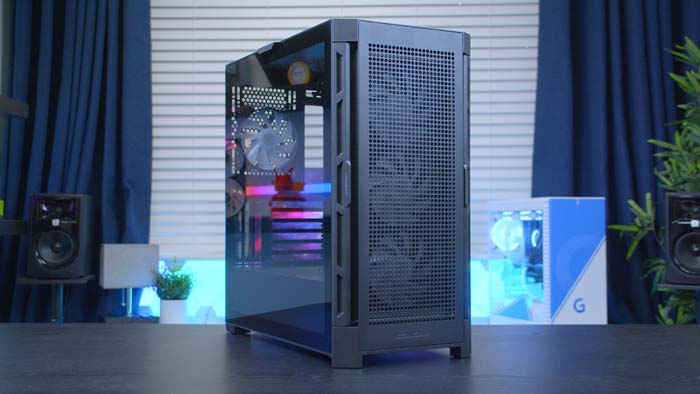 Cougar DUOFACE Pro RGB
The only case that compares well to the Air 903 MAX is Cougar's most recent DUOFACE option. While coming in at a similar price point, the DUOFACE is easily one of the best cases on the market right now. There's a huge focus on airflow, whilst maintaining an awesome aesthetic that can be customised by swapping out panels.
This case is very easily disassembled, cutting down build time significantly. There's also an included GPU bracket, minimising any sag with larger cards. Needless to say, if you're looking for a reasonably priced feature rich case, the DUOFACE is a great alternative.
Buy the Cougar DUOFACE Pro RGB on:
Conclusion
Montech Air 903 MAX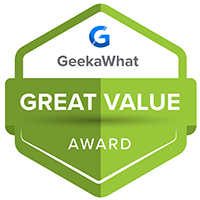 Product Name: Air 903 MAX
Brand: Montech
Features

Design

Versatility

Value For Money
Summary
Montech's Air 903 MAX is an awesome case that offers a huge amount of value, while not breaking the bank. Cheap cases often make sacrifices on features when the price point is lower, but Montech have not subscribed to this philosophy, which is why this chassis offers such a solid value-proposition. There are a couple of strange design choices, such as the front panel having no dust filter behind it. But despite this, I really fell Montech have honed into the budget experience here. This case provides an awesome set of features without being insanely expensive, which seems to be pretty difficult for most manufacturers.
Pros
✅ Massive focus on airflow.
✅ Comes with four preinstalled fans.
✅ Supports big GPUs and E-ATX motherboards.
Cons
❌ Front panel is a dust magnet.
❌ Doesn't come with a PCI-E riser cable.
❌ Rather plain design.