Introduction
When putting together a gaming PC build you're met with a myriad of components that offer different compatibility options, sizes, and more. One of the major components that consumers tend to forget about, are case fans. Many manufacturers tend to offer included fans out of the box, but as we've seen with some of our recent reviews, not all of these manufacturers follow suit.
For this reason, you can end up with stifled airflow, poor pressure, and due to this bad thermal performance. Today we've put together a list of our favourite case fans, offering a variety of options with RGB aesthetics, high RPMs, and of course, different price points.
Suggested Article: The Best CPU Air Coolers to Buy for a PC Build in 2022
Size – Does It Matter?
When choosing suitable case fans, you'll likely come across a range of different sizes. Case fans tend to come in three different sizes (not so dissimilar from liquid AIOs). These are: 120mm, 140mm, and 200mm. 120mm case fans are the smallest, but also the most common you'll see. Many manufacturers tend to include multiple 120mm fans, as opposed to less of the bigger sizes. For this reason you'll end up getting more air flowing through your case, but at the potential cost of annoying sounds like buzzing and whirring.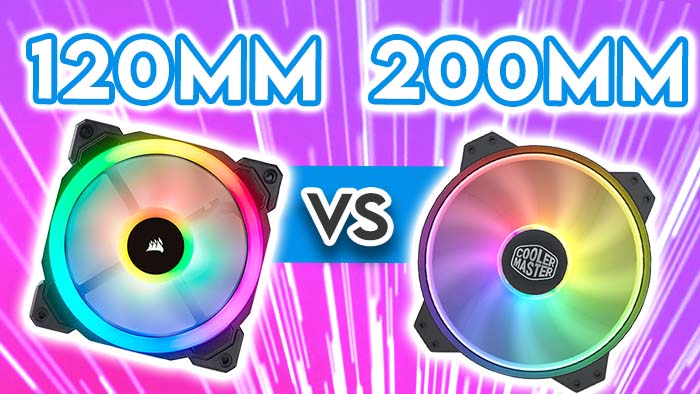 As you start to increase the size of the fan, fortunately the sound gets quieter. The larger blades means the fan doesn't need to spin as fast in order to push air around. This means the RPM of larger fans can be much lower minimising any annoying noises, while also providing great airflow. However, the obvious caveat to these fans is that there are size restrictions. Smaller cases generally don't support larger fans, which means you may have to spend more in order to secure one that does. And as a second point, if you've chosen larger fans, you might not be able to install as many compared to 120mm options.
So the question of whether size matters – yes it does! Your case choices become more limited for larger fans, but you also get better airflow. However, the other side of this is that 120mm fans are widely supported by a majority of cases, but you may not have a silent system when your PC is under load. Ultimately, the choice is up to you with regard to the fans that you pick, but we would recommend researching well in relation to your case support, noise levels, and pricing to figure our what options are available to you.
Case Fan Manufacturers
As a general rule of thumb, manufacturers that have created a cooler or a case, have also developed case fans. For this reason, there are a vast amount of manufacturers that have a variety of case fans on the market for consumers to sink their teeth into. We've noted down some of the more prevalent ones in this particular space below:
Top 3 Case Fan Picks
Below we've picked out three case fans from the selection and given them a GeekaWhat award based on pricing, aesthetics and their market positioning!
Best Silent Fans – Noctua NF-P14s redux-900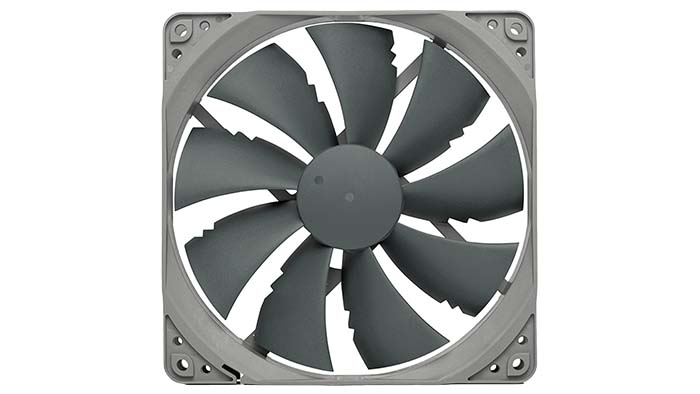 Pros
Cons
✅ Very low noise levels under load.
✅ Grey aesthetic will blend in with many build styles.
❌ No RGB option.
❌ 140mm size can impose restrictions.
Buy the Noctua NF-P14s redux-900 on:
Best RGB Fans – Corsair iCUE LL120 RGB LED PWM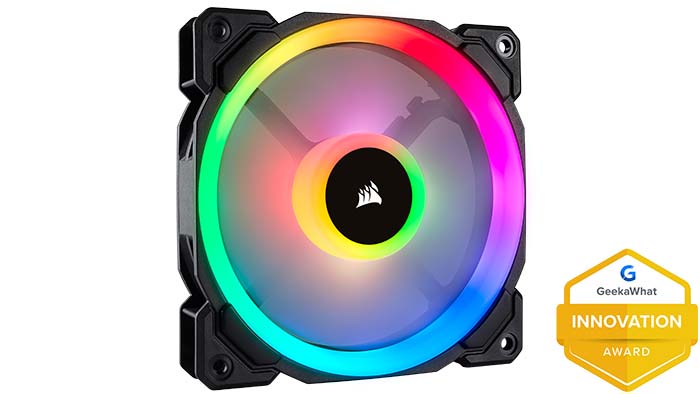 Pros
Cons
✅ One of the best RGB options.
✅ Fan bearing is very quiet.
❌ Quite expensive as a pack or individually.
❌ Will need multiple for good airflow.
Buy the Corsair iCUE LL120 RGB LED on:
Best Airflow Fans – Cooler Master SF120 ARGB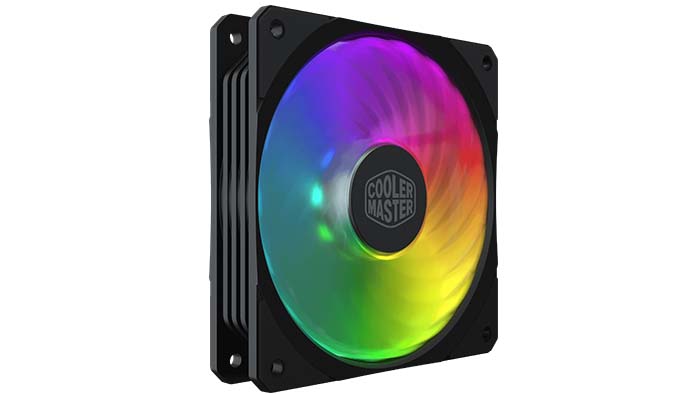 Pros
Cons
✅ Offers great high pressure airflow.
✅ ARGB options are available for extra flair.
❌ No included RGB hub.
❌ Fans are slightly loud under load.
Buy the Cooler Master SF120 ARGB on:
Our Recommendations
1. Cooler Master SF120 ARGB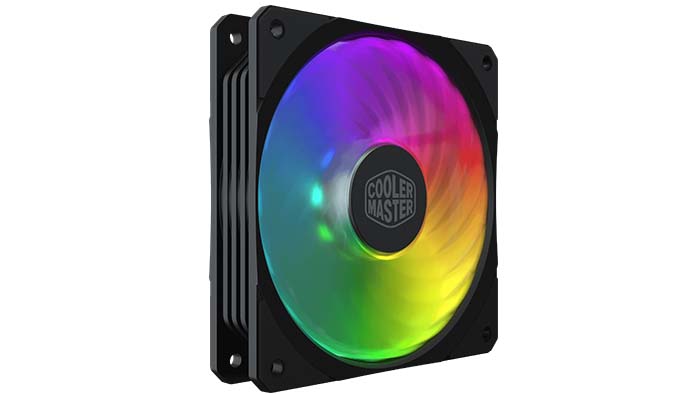 Cooler Master have gradually redesigned their fans and now their SickleFlow fans have newly engineered blades designed for better airflow. A few of these fans in your system and you'll be pushing air around with no hindrances. This particular edition also offers addressable RGB which can be fully customised with various pieces of software such as AuraSync, ASRock RGB, MSI RGB, and more!
Bearing Type: Rifle Bearing
Buy the Cooler Master SF120 ARGB on:
2. Corsair iCUE LL120 RGB LED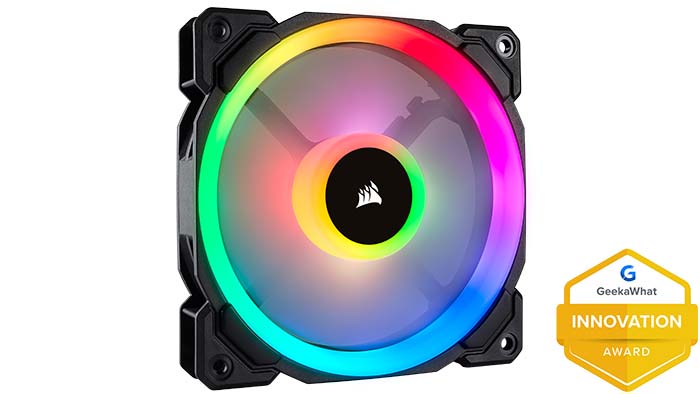 We've decided to give the Corsair iCUE LL120 fans an innovation award due to the impeccable iCUE LEDs. Corsair's iCUE technology offers bright and vivid customisable RGB lighting which shows up on the fan ring, and the blades too. The airflow for LL120 fans is also very good, allowing you to push air with relative ease around your system. Needless to say if you're looking for RGB fans, these are a great bet!
Buy the Corsair iCUE LL120 RGB LED on:
3. NZXT AER RGB 2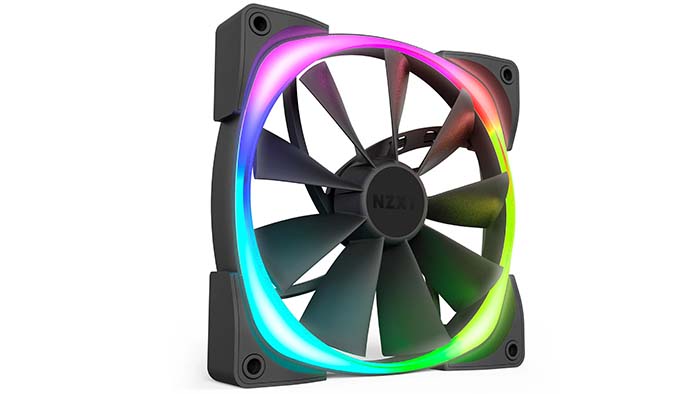 NZXT's AER RGB 2 is a stunning 140mm case fan offering a vibrant ring of RGB LEDs which can be fully customised in the NZXTCam software. This PWM design provides very low noise levels of 22dBA and 33dBA at the maximum. The unique shape of the AER RGB 2 allows you to create stunning visual effects, which can also be achieved by daisy chaining fans together for additional lighting effects.
Bearing Type: Fluid-Dynamic
Buy the NZXT AER RGB 2 on:
4. Noctua NF-P14s redux-900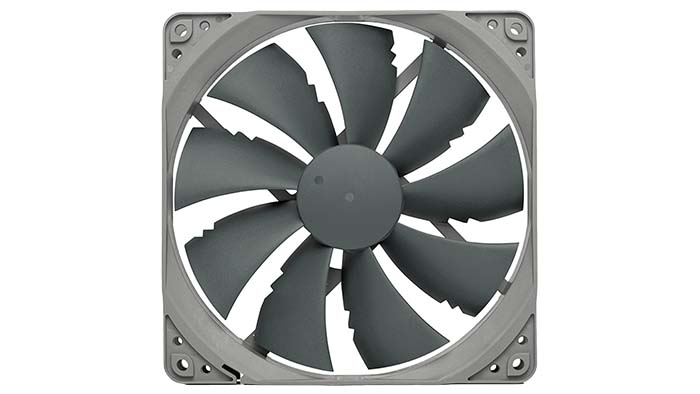 Noctua is well known for dominating the market space with silent fans that are able to push air very well. This Noctua NF-P14s redux-900 is an excellent 140mm fan that boasts near-silent operation while being ideal for high airflow in a quiet system. Despite this fan not being RGB, I'm a big fan of the grey aesthetic and it should blend in nicely with any darker themed build styles and aesthetics.
Bearing Type: SSO-Bearing
Buy the Noctua NF-P14s redux-900 on:
5. Noctua NF-A20 chromax.black.swap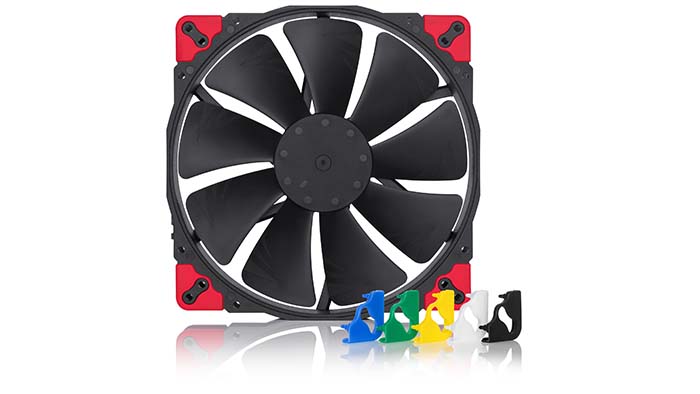 Making a second appearance in this list is Noctua. This manufacturer creates excellent fans and air coolers that offer great airflow along with near-silent operating fans. The NF-A20 is an award-winning design and is renowned for being a premium 200mm choice. The 200mm design makes it easy to push around air without having to spin up to high speeds, and as a bonus you can change the anti-vibration pads in the corners out for different colourway options for extra flair.
Bearing Type: SSO2 Bearing
Buy the Noctua NF-A20 chromax.black.swap on:
6. Cooler Master MF200R ARGB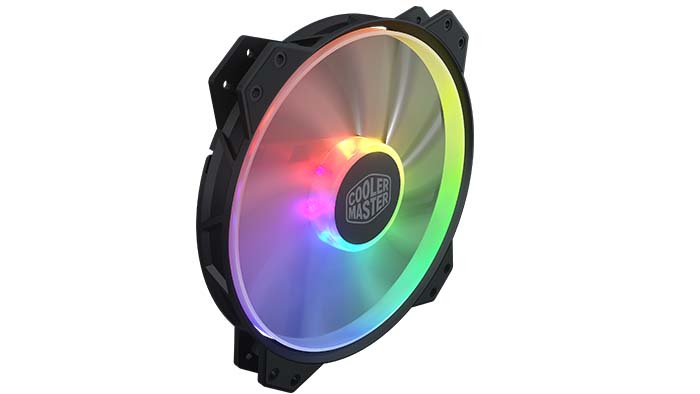 Rounding off our list is the Cooler Master MF200R ARGB. Rated as one of the best 20mm options you can buy, with the addition of addressable RGB which can be customised in various pieces of software. Cooler Master have included a smart fan sensor that will protect your cables should they get jammed or snagged in the blades of the fan. The 200mm hybrid design is inspired by both jet engine and helicopter blades providing a great balance of air pressure and flow for optimal cooling!
Buy the Cooler Master MF200R ARGB on: