Introduction
After a shaky initial launch for Ryzen 7000, AMD have since flipped the script on its head and released an impressive line-up of 'X3D' chips. The Ryzen 7 7800X3D in particular has been a huge hit amongst gaming enthusiasts, capable of rivalling even the strongest offerings from Intel.
Consumers who decided to pick up a 7800X3D can expect a much stronger offering than recent Ryzen 7000 CPUs. Paired with the right GPU, the 7800X3D is more than capable of handling gaming at native 4K and even the prospect of Ray-Tracing. Whilst there are a number of options better suited to workstation activities, you'll be hard pushed to find a CPU to better the 7800X3D in gaming instances.
As with any CPU upgrade, however, there's the age old question of will my system bottleneck? Fear not through, in this guide we'll be covering our top GPU choices to pair with the Ryzen 7 7800X3D. We'll be including options from both Nvidia and AMD and delving into the specifics of each pairing below.
Suggested Article: Best CPU Coolers for the AMD Ryzen 7 7800X3D
Our Recommendations
1. Nvidia GeForce RTX 4080
👑 The best all rounder option.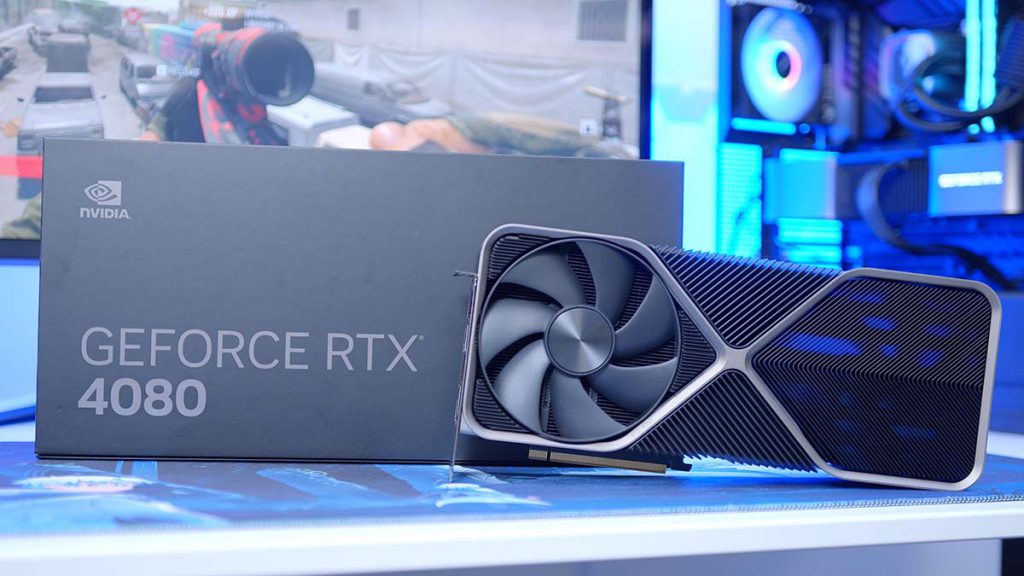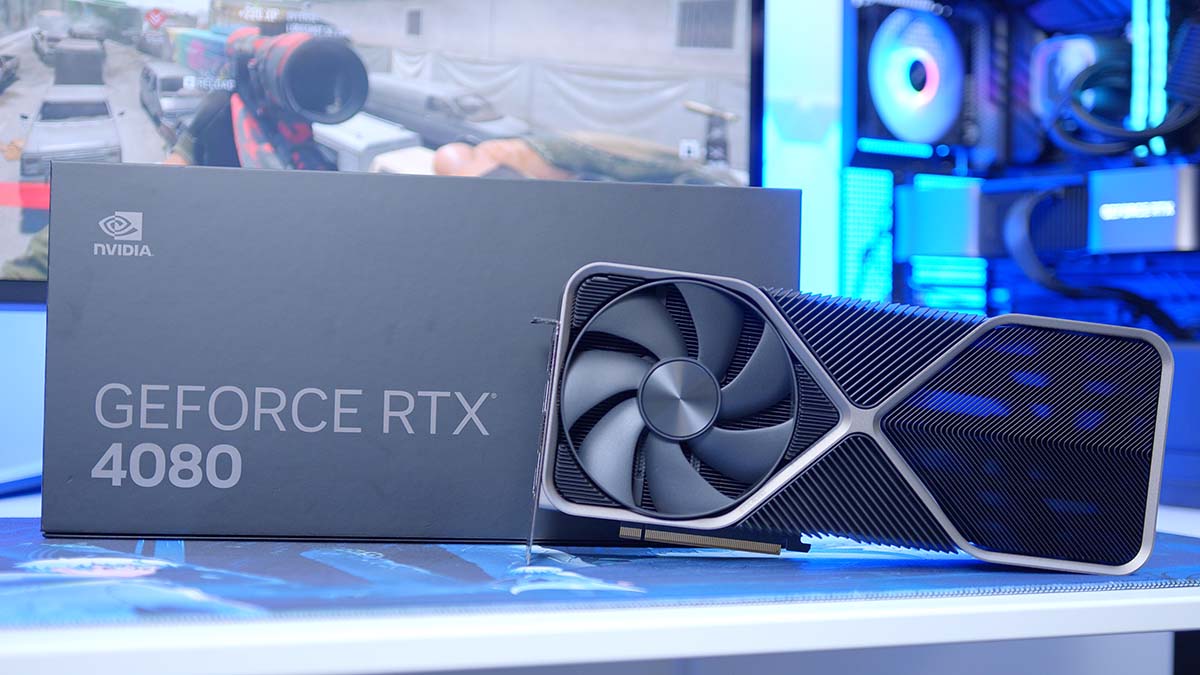 Introduction
Nvidia's RTX 4080 is as good a place to start as any. A true 4K monster of a card and a great option to pair with the Ryzen 7 7800X3D. The RTX 4080 is a great option for those looking to reach high frame rates at 4K thanks to both the sheer power of the card, and a little help from DLSS 3.0.
Nvidia's latest series of GPUs all benefit hugely from Nvidia's new Ada Lovelace architecture. Bringing 'Frame Generation' to the forefront, the Ada architecture minimises CPU and GPU overheads, allowing them to focus on what they do best.
We found the RTX 4080 to consistently be breaking the 144 FPS mark even at 4K thanks to the combination of Frame Generation and a CPU capable of matching performance levels. The RTX 4080 and Ryzen 7 7800X3D a match made in heaven?
Key Specs
Key Specifications
RTX 4080
Video Memory
16GB GDDR6X
Memory Bus
256-bit
Core Clock Speed
2.21GHz
Boost Clock Speed
2.51GHz
CUDA Cores
9728
Power Consumption
320W
(Founders Edition)
RT Cores
3rd Generation
Tensor Cores
4th Generation
PCI-E Generation
PCI-E Gen 4
Things We Like
Architecture: We're big fans of the latest Nvidia 'Ada Lovelace' architecture. DLSS 3.0 and more notably the new 'Frame Generation' technology in particular have changed the performance game and pushed passed the boundaries of what was previously believed to be possible. The RTX 4080 makes great use of this and averages obscene framerates as a result.
Thermals: The RTX 4080 has great thermals across the board. Whether that be a dual-fan model or triple-fan model the temperatures remain very healthy. Its a good thing too! The Ryzen CPUs tend to run on the hotter end of the spectrum, pushing high 80 and 90°C temperatures, having a nice cool GPU to avoid adding to the mammoth heat already is by no means a bad thing.
Things We Don't Like
Price: As has been a running theme with GPU releases in recent months, the price of the RTX 4080 is not cheap. With an MSRP in excess of $1100, the RTX 4080 has massive costs associated with it and comes in almost $500 more expensive at MSRP than the card it replaced, last generations RTX 3080. Whilst yes it brings a whole host of new tech and performance, many if not the majority of consumers are simply priced out of purchasing.
Size: Another reoccurring theme with recent High-end Nvidia launches is the sheer chassis size of the cards. Both the RTX 4080 and RTX 4090 models are behemoths and dwarf any card designs previously seen. The size of the cards makes it a huge issue when making sure it fits into a current build and significantly reduces the hot swapping potential.
Summary
The RTX 4080 is one of the best performing GPU's on the market right now, for those who can stomach the costs. You do however get what you pay for with performance going through the roof in all of the titles we tested. Paired with a CPU capable of performing in even the most intense of scenarios, like the 7800X3D, the RTX 4080 thrives. 4K Gaming was of no issue, chuck on Ray-Tracing and its a similar story too. For the RTX 4080 at least there are few few instances in which it struggles once in a PC build, the problems lie with actually getting it to fit in a PC build.
Features: 5/5
Design: 3.8/5
Performance: 4.7/5
Value for Money: 3.8/5
Pros
DLSS 3.0
Ray-Tracing Performance
GPU Temperatures
Where to Buy
Buy the Nvidia GeForce RTX 4080 on:
2. AMD Radeon RX 7900 XTX
👑 The best price to performance option.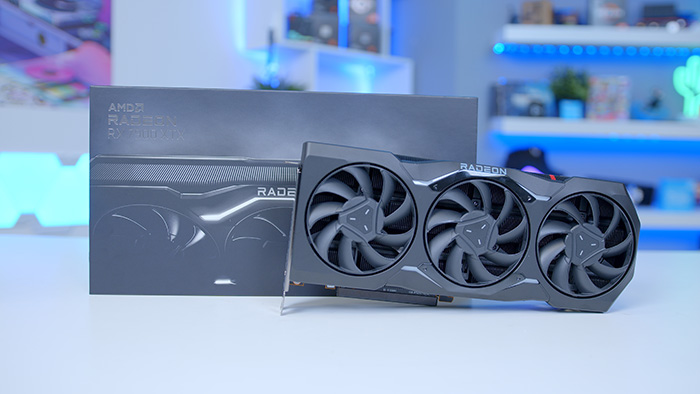 Introduction
AMD's RX 7900 XTX brought AMD back to the GPU market with a bang after a hefty absence, but boy was it worth the wait. We're big fans of the RX 7900 XTX here at the GeekaWhat offices with it shocking us all performance wise. For AMD fans the RX 7900 XTX is the perfect GPU to pair with the new Ryzen 7 7800X3D for an all-AMD system.
The RX 7900 XTX comes in at an MSRP of roughly $999 and even though this is considerably cheaper than the RTX 4080 it does a great job of rivalling it, with or without Frame Generation enabled. Yes! You read that right, even with DLSS 3.0 in use, the 7900 XTX is capable of competing with the NVIDIA big boys.
Whilst yes $999 is still a large sum to fork out for a GPU, the price to performance metric of the 7900 XTX sits much stronger than that of its NVIDIA counterparts. AMD also offer a RX 7900 XT model for an MSRP of 100 dollars cheaper still at $899, another GPU more than capable of of pairing with the 7800X3D to produce impressive results at both 1440p and 4K.
Key Specs
Key Specifications
RX 7900 XTX
Video Memory
24GB GDDR6
Memory Bus
384-bit
Core Clock Speed
2.3 GHz
Boost Clock Speed
2.5GHz
Power Consumption
355W
(Founders Edition)
Compute Units
96
Ray Accelerators
96
PCI-E Generation
PCI-E Gen 4
Things We Like
Price to Performance: As previously mentioned, AMD have done a much better job at bringing new generational performance improvements to the high end market at a more 'reasonable' price point. Whilst I use the term reasonable loosely, there's no denying how impressive the RX 7900 XTX is in the performance department. Capable of rivalling even the RTX 4090 at times whilst coming in at roughly $600 cheaper at MSRP, its a mightily impressive feat on AMDs part.
Design: We love the design of the 'Founders' model of RX 7900 XTX in particular. The sleek back design with red accenting on the grill gives the card a sleek yet menacing design. Even better yet and the RX 7900 XTX manages to pack all of its performance upgrades into a chassis size not too dissimilar from last generations GPUs. The RX 7900 XTX not only comes in cheaper at MSRP but even further still thanks to the lack of needing to upgrade cases to house the card.
Things We Don't Like
Stocking: As seems to always be the case with AMD launches, the stocking can at times be paper thin. Whilst AMD have done a great job of improving stocking supply for launches, at times purchasing cards like the RX 7900 XTX can be more of a task than their NVIDIA counterparts. The 7900 XTX does however seem to be available for pricing somewhat resembling MSRP.
Ray-Tracing Performance: Ray-tracing is possible with the 7900 XTX but again is weaker in terms of performance when compared to NVIDIA counterparts. It has however seen healthy improvements over previous AMD Ray-tracing performance. For now though the Ray-Tracing crown remains with NVIDIA.
Summary
AMD's RX 7900 XTX admittedly shocked us all here at GeekaHQ with just how well it performed. Rivalling the both the RTX 4080 and even the RTX 4090 at times for a fraction of the cost mightily impressed us. The overall design of the GPU sat much better with us too and proved NVIDIA's large and bulky designs to not necessarily be needed.
Admittedly Ray-tracing performance is a slight downside for the 7900 XTX but is one of the few downsides if any others at all. For those not too fussed with it, the 7900 XTX is a stellar option to have. Capable of performing at 4K and workstation activities thanks to a healthy amount of VRAM the 7900 XTX makes for a great pairing with the Ryzen 7 7800X3D.
Features: 4.5/5
Design: 5/5
Performance: 5/5
Value for Money: 4.25/5
Pros
Smart Design Choices
Price to Performance
Thermals
Cons
Weaker Architecture than Nvidia
Stocking Issues
Where to Buy
Buy the AMD Radeon RX 7900 XTX on:

3. Nvidia GeForce RTX 4090
👑 The best all out performance option.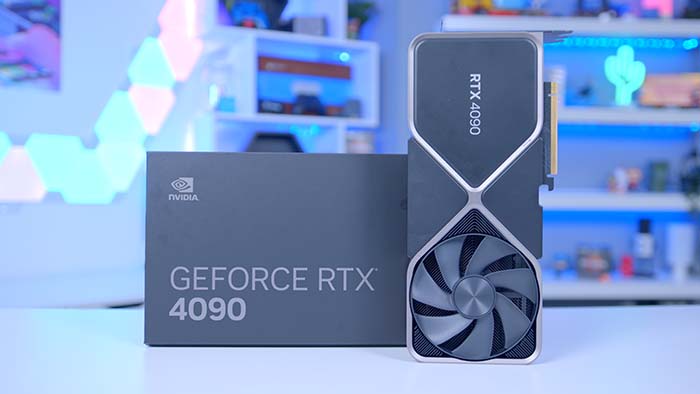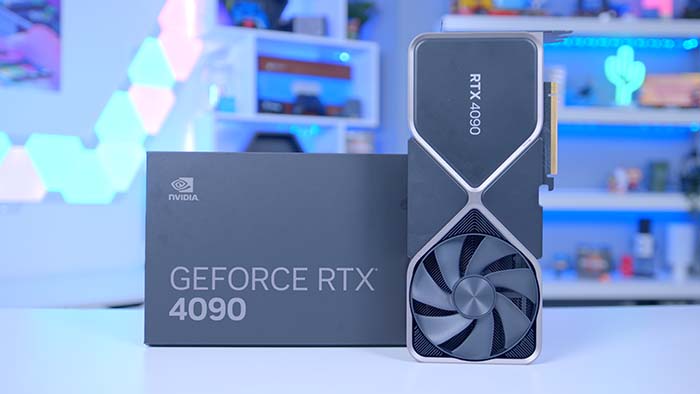 Introduction
With the release of the RTX 4090, NVIDIA blew everything we thought possible, out of the water. The RTX 4090 lives up to its name as being the all-out performance king and offers performance like no other.
With an MSRP of $1600 its a good thing it lives up to its name, with this GPU not being cheap. The RTX 4090 does sit in a league of its own however when it comes to performance and sits comfortably above the rest in the majority of titles – for the most part.
The RTX 4090 kicked things off for NVIDIA's Ada Lovelace architecture and it did so in impressive fashion. The RTX 4090 makes great use of the new 'Frame Generation' technology, pushing frames beyond what we've previously seen. Paired with a CPU with strong gaming performance like the Ryzen 7 7800X3D and 4K resolutions and Ray-Tracing become no issue at all for the RTX 4090, it barely breaks a sweat!
Key Specs
Key Specifications
RTX 4080
Video Memory
24GB GDDR6X
Memory Bus
384-bit
Core Clock Speed
2.23GHz
Boost Clock Speed
2.52GHz
CUDA Cores
16384
Power Consumption
450W
(Founders Edition)
RT Cores
3rd Generation
Tensor Cores
4th Generation
PCI-E Generation
PCI-E Gen 4
Things We Like
Performance: Of course we love the performance! Who doesn't want to max out settings in any title and not have to worry whether the GPU and CPU combo can handle it? The RTX 4090 is the king of performance and offers metrics in unseen before territories. Enabling DLSS 3.0 pushes the framerates to even dizzier heights and barely reduces visual fidelity, if at all.
Architecture: The Ada Lovelace architecture has done a stellar job of improving upon what was already an incredibly strong architecture in 'Ampere'. DLSS 3.0 has reopened the gap in architectures between AMD and NVIDIA, which AMD had previously been doing a good job of closing. Ray-tracing performance is at an all time high too as a result of the new architecture, a huge plus for those looking to go all out.
Things We Don't Like
Pricing: Whilst admittedly we didn't expect this card to come cheap by any means, we never expected it to be in excess of $1500 either. Coming in at roughly $400 more expensive than any other GPU on the market at MSRP is something we cant fully get behind. Yes the cards performance is market topping, is it a 300-400 dollars chart topping gap between itself and the RTX 4080 though? We'd argue no.
Design: Without even talking about the size of the card, we were left a little disappointed here at the office, design wise when it comes to the RTX 4090. NVIDIA played it very safe with the aesthetic of the card with it near identical of that to the RTX 3000 line-up. The design of the RTX 4090 is all a bit too safe and familiar for our liking, couple that with the size and we feel NVIDIA could have made smarter design choices.
Summary
A card for the enthusiasts more than anyone else. For those looking for no holds barred, maxed out, 4K, Ray-Traced gaming there is no better option than the RTX 4090. The RTX 4090 opens up a world of no limits, maxing out most if not every title at 4K with playable frame rates, in a fashion we haven't seen before. The card is perfect for a 'no expense spared' build and coupled with a Ryzen 7 7800X3D makes for no frames spared performance.
For those who like their expenses to be spared, even just a little, however, steering away from the RTX 4090 for one of our other top picks is a much safer bet.
Features: 5/5
Design: 3.8/5
Performance: 5/5
Value for Money: 3.5/5
Pros
All out performance
Ada Lovelace Architecture
Ray-Traced performance
Cons
Price point
Lacklustre design choices
Where to Buy
Buy the Nvidia GeForce RTX 4090 on:
Are Ryzen 7000 CPUs worth it?
If you had asked me this question before the recent launch of the 'X3D' line-up CPUs, this would be a very short answer – no.
The launch of the 'X3D' chipsets has somewhat turned the tide for Ryzen 7000 CPUs in the market front however. The Ryzen 7 7800X3D, in particular has launched offering stellar performance in gaming instances specifically and shone a more positive light over AMD CPUs once more.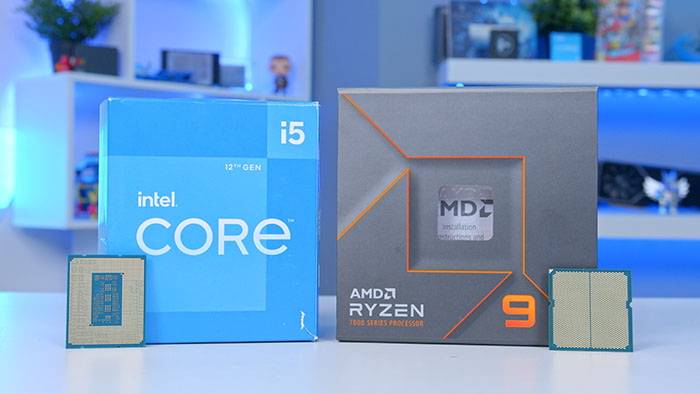 Up until recently Intel had regained majority control of the market, in regards to new generation CPUs but the X3D chipset has seen a slight shift to a fairer split. There is one huge downside to choosing AMD though currently, that being the lack of DDR4 support for Ryzen 7000. Intel allows for both DDR4 and DDR5 kits to be used, (motherboard compatibility dependent) whereas AMD only allow for the new and frankly still expensive DDR5.
For those who are looking to go for all out performance with costs being of little to no problem, AMD is a very solid prospect now thanks to the 'X3D' chips. However, whilst yes being forced to use DDR5 does better future proof a system, DDR5 is still not quite where it needs to be in terms of either price or performance for me to recommend it as a must – for now. For those looking to upgrade to a new generation of CPUs whilst on a budget, Intel is the way to go currently.
What PSU Wattage size do I need?
When it comes to any build, buying a PSU capable of powering the system is a must. For those looking to put together a build using the Ryzen 7 7800X3D and one of our top picks for GPU choices, having a good quality PSU is a necessity to avoid power surging any of the more expensive components.
For a system with a 7800X3D and 4080 or 7900 XTX we'd recommend as a minimum an 850W power supply for your system but to be completely safe would spend that little bit extra and pick up a 1000W PSU for good measure. Dependent on the rest of components and for those with ultra high end PC builds, a 1300W or more may be needed but as a rule of thumb we'd stick to roughly 1000W for a 7800X3D and 4080 combo for example.
New iterations of PSUs may also be worth upgrading too regardless of current PSU wattage. PCI-E 5.0 connectors are quickly becoming the norm, helping to maximise efficiency and in general streamline cable plug-ins. Just the one cable is needed direct from PSU to GPU, keeping things nice and tidy and enabling a cleaner look all round.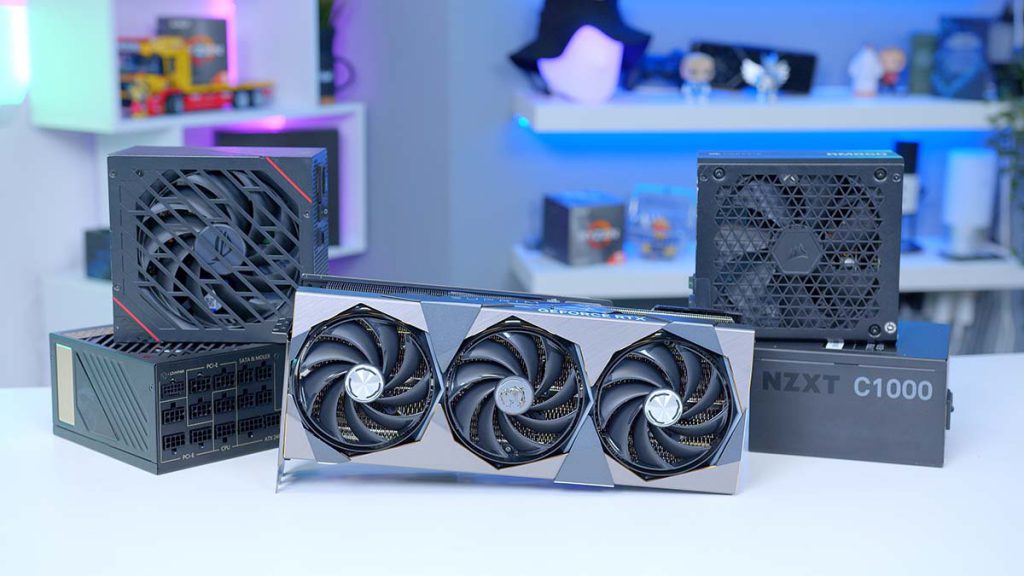 Why You Can Trust Us
After taking a look at our recommendations of the best GPUs to pair with the Ryzen 7 7800X3D, you're probably wondering what makes us qualified to choose components for your PC. Well, our team of geeks and enthusiasts put a plethora of hours into testing all of the components and products that we get into our office. We use a multitude of gaming and productivity benchmarks to gain a well-rounded and concrete understanding of the advantages and caveats of each product. For those interested in learning more about our team head over to the About Us section!
How We Tested GPUs for the Ryzen 7 7800X3D
In order to test and evaluate the best GPUs for the Ryzen 7 7800X3D there are a number of factors that we take into account, these are:
Performance
Compatibility
Aesthetic
Value for Money
Conclusion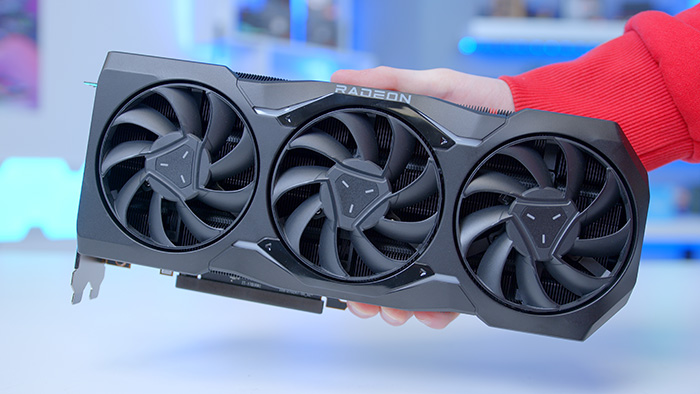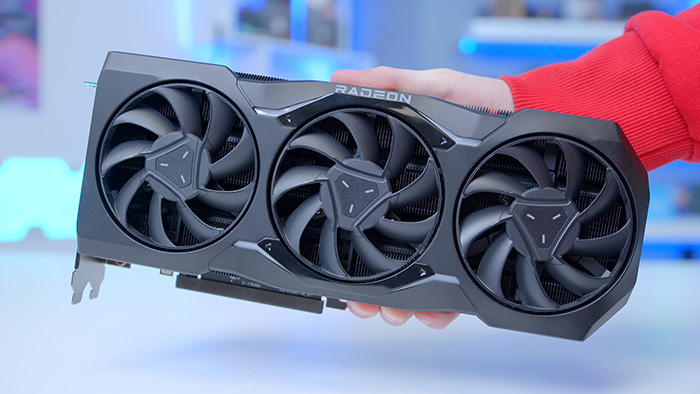 Best GPU for the Ryzen 7 7800X3D: AMD Radeon RX 7900 XTX
We found the best GPU to pair up with AMD's Ryzen 7 7800X3D, was their own RX 7900 XTX for an all-AMD system. Striking a nice balance between both cost and performance, whilst still rivalling even the strongest of offerings from NVIDIA, there's a reason this GPU sits at the top of AMD's line-up. With smarter design choices, most notably the GPU size and a much stronger price point than the competition AMDs RX 7900 XTX, its no surprise to see it come out on top and be our number one pick!
Read our full AMD Radeon RX 7900 XTX review, or Buy AMD Radeon RX 7900 XTX on Amazon
Frequently Asked Questions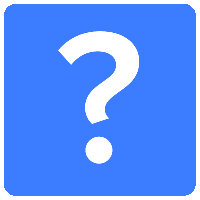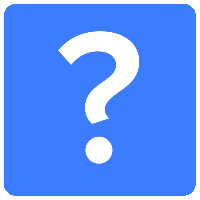 What is the best GPU to pair with the Ryzen 7 7800X3D?
The RX 7900 XTX is the best GPU to pair with the Ryzen 7 7800X3D. Striking a good balance between price and performance, this pairing is more than capable of gaming at 4K max settings.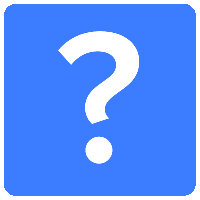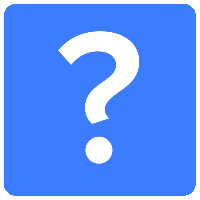 What is the best gaming motherboard for a Ryzen 7 7800X3D?
A B650 or X670. Due to the 7800X3D being non-overclockable, there is no need to go for a B650E or X670E model. Instead pick up a 'non-E' model and save yourself some money!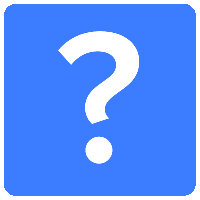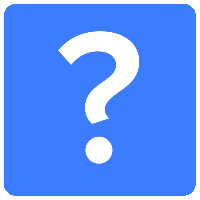 Is the Ryzen 7 7800X3D better than the Ryzen 7 7800X?
Yes, the Ryzen the X3D chipset is a stronger performer than the 7800X and by a good margin too. If choosing between the two, we recommend the 7800X3D every time.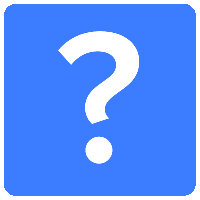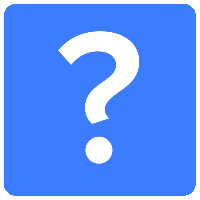 What size PSU do I need for an Ryzen 7 7800X3D PC build?
As a minimum 850W. However, we'd recommend 1000W just to be safe. An old 850W PSU with lower efficiency levels could end up with its maximum capacity degrading over time to a lower overall total. A 1000w PSU has enough extra wattage as a buffer for degradation.