Introduction
The launch of Nvidia's GeForce RTX 4090 was an overwhelming success, with the majority of the AIB card designs immediately selling out, and the Founders Edition disappearing just minutes after consumers were able to purchase them. These gigantic cards offer incredible performance in pretty much everything you can throw at them, backed by the superb, new Ada Lovelace architecture. But with so many manufacturers now producing cards for the RTX 4000 series, it can become confusing to make a decision on a particular model.
Are the AIBs worth spending the extra on for increased performance and cooling? Or is it better to stick with the Founders Edition cards to save yourself some money? We'll be answering these very questions in a buyers guide of the best RTX 4090 GPUs to buy. In this article we'll be looking at range of RTX 4090 GPUs to see which ones are worth picking up for your next top-end gaming or workstation PC build!
Suggested Article: The Best PC Cases to Buy for an RTX 4090 PC Build
The Best RTX 4090 GPUs to Buy
We've put together a list of the best RTX 4090 GPUs to buy including the Founders Edition alongside a range of AIBs. We've given each card an award based on its various features, performance, and aesthetics.
1. Best Overall – Nvidia RTX 4090 Founders Edition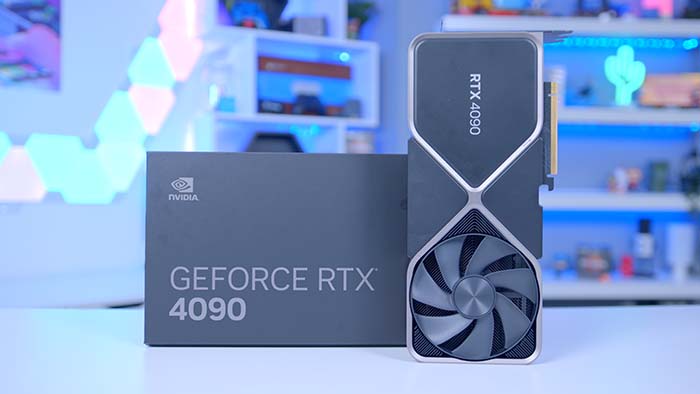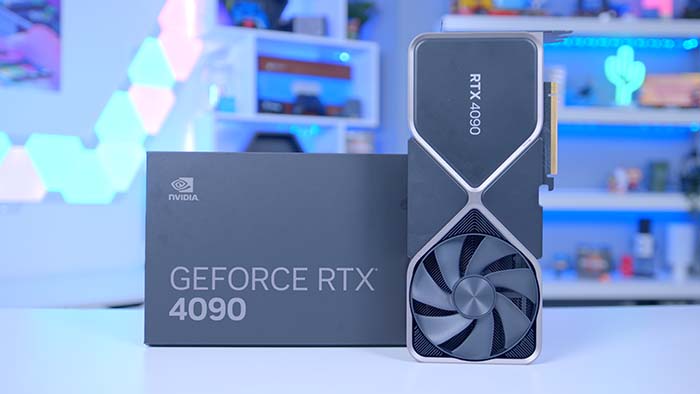 Introduction
Starting off this roundup is the RTX 4090 Founders Edition as the best overall card. Interestingly, Nvidia have had issues with thermal design when looking at their Founders Edition cards, but the new RTX 4000 series are very solid when it comes to thermals. It makes the competition for AIBs even more intense, as the Founders Edition can sometimes be found for a much cheaper price point.
The main caveat to picking up a Founders Edition card is whether they're actually in stock. Nvidia's website tends to be on top of stocking most of the time, but as this is an entirely new product, it sold out almost immediately and when things will improve are yet to be determined. There are restocks fairly regularly, but you'll need to be first to the fore when they do as they're relatively likely to go out of stock pretty quickly.
Key Specs
| Specs | Founders Edition GeForce RTX 4090 |
| --- | --- |
| Video Memory | 24GB GDDR6X |
| Memory Bus | 384-bit |
| Core Clock Speed | 2.23GHz |
| Boost Clock Speed | 2.52GHz |
| CUDA Cores | 16384 |
| Power Consumption | 450W |
| RT Cores | 3rd Generation |
| Tensor Cores | 4th Generation |
| PCI-E Generation | PCI-E Gen 4 |
| GPU Length | 304mm |
Things We Like
Smaller form factor : When compared to some of the alternative choices on the market. It's smaller size makes it easier to fit into a wide range of PC cases, and allows for wider overall compatibility – especially reassuring for new builders looking to limit the number of potential hiccups within their builds.
Innovative cooling design: On the new RTX 4000 cards, one fan has been moved to the top, and one to the bottom of the GPU. This not only creates a unique aesthetic, but also translates into strong thermal performance which keeps overall temperatures low. The dual chamber design, which essentially splits the card into two separate cooling areas, also allows for excelled cooling, allowing for the more efficient separation of heat and channelling of air between the two sides of the graphics card.
Sophisticated aesthetic: We also praise NVIDIA for the sleek design language of this card – it is a far cry from the heavily 'gaming-oriented' designs which often revolve around plastic materials for their construction and RGB lighting for their build-appeal. While this design might not be for everyone, it is subjectively a very good looking graphics card!
Things We Don't Like
Almost too overkill: This card can be tricky to match up with over components in a build, such as the motherboard or RAM, due to the lack of similarly designed parts on the market. This can make the card a bit of an oddity in some builds, which is not what you want when spending quite so much money on a GPU.
Very expensive: Price is another sticking point with this card – specifically the MSRP. While cheaper than the RTX 3090Ti retailed for upon launch, it costs more than the RTX 3090, and will only go up once AIB partners, like MSI, Gigabyte and ASUS, add their designs into the mix. That's not to say this card isn't worth buying, but for many gamers the value for money proposition may fall a little flat.
Summary
The RTX 4090 Founders Edition is a solid card for those after a sleek-looking, well-performing statement piece for their gaming PC build. It undoubtedly offers top-tier performance for those willing to stomach it's incredibly expensive price point. For great 4K gaming performance there aren't many cards that come close.
Pros
Price tag sits at MSRP directly from NVIDIA.
The smallest option compared to AIBs.
Still has excellent thermals.
Cons
Card is very expensive.
No RGB or alternative aesthetic.
Where to Buy
Buy the Nvidia RTX 4090 Founders Edition on:
2. Best Cooled GPU – MSI RTX 4090 Suprim Liquid X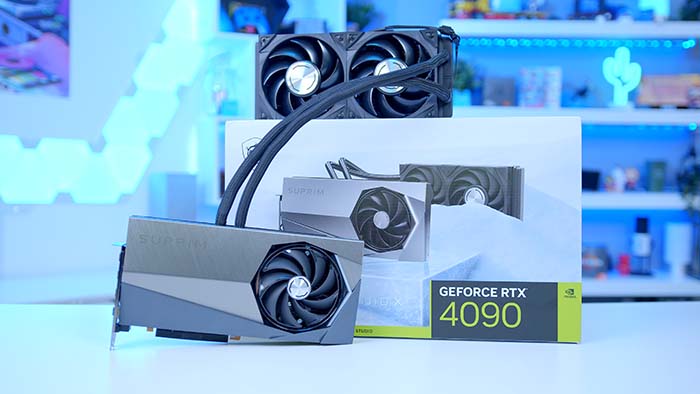 Introduction
Next up is the MSI Liquid X variant of the RTX 4090. For those looking to maintain the best thermals within their system, you'll need a card with excellent thermal output. Look no further, as the Liquid X will provide optimal cooling even under a significant amount of load. Gone are the days of fearing 90 degree temps when your card is boosting, as thermals should stay at a nice and cool with this design.
The MSI Suprim Liquid X is a relatively simple looking card, but despite the plain aesthetic, this card performs as fantastically as you'd expect from a liquid cooled variant. Offering up all the frames you could need, even when your games are maxed out with Ray-Tracing enabled, this card is solid. Although you'll need to make room for an additional 240mm radiator in the case, the MEG Silent GALE P12 fans offer up plenty of airflow whilst keeping your build nice and quiet.
Key Specs
Specs
MSI Suprim X Liquid GeForce RTX 4090
Video Memory
24GB GDDR6X
Memory Bus
384-bit
Core Clock Speed
2.23GHz
Boost Clock Speed
2.62GHz
CUDA Cores
16384
Power Consumption
450W
RT Cores
3rd Generation
Tensor Cores
4th Generation
PCI-E Generation
PCI-E Gen 4
GPU Length
280mm
(Plus 240mm radiator)
Things We Like
Superior cooling: The innovative cooling design on the Suprim X Liquid is a fantastic shout for those looking to buy something with real cooling prowess. The radiator and included fans efficiently move heat away from the GPU chip itself, allowing for more efficient heat dissipation and lower temperatures. This also provides the card with a great deal more overclocking headroom, making this card the perfect shout for those looking to push their RTX 4090 card to the max.
Ideal for smaller builds: This card is also a potentially great shout for systems with reduced GPU support, as the cooling design allows for a shorter card and better overall compatibility. As long as you have room to fit the radiator in, adding the card itself into play shouldn't be too much trouble!
Things We Don't Like
Bland design: The silver colour scheme won't be for everyone, and while the overall aesthetic is pretty sleek, this isn't card that exudes 'high-end gaming' in its visuals – in fact, it can be perceived as a little bland. Presently, MSI also don't make many motherboards that pair up visually well with this card, something which can make it tricky to build the most visually appealing of systems.
No RGB on the radiator: The same goes for the radiator fans – while good performing designs, they lack RGB or any fancy visuals to make a system pop. The compact 240mm radiator performs well, but not as efficiently as some 360mm GPU cooling options on the market which allow for even lower temperatures overall.
Summary
The Suprim X Liquid RTX 4090 is a pretty niche card, but with an innovative cooling solution and fairly compact form factor, it is well worth considering. It is an especially good choice for small form factor builds and those looking to water cool without the hassle of a custom water cooling kit.
Pros
Superior thermals compared to other available options.
Minimalist design looks excellent.
Comes with a slight overclock for better performance.
Cons
Have to install the additional 240mm radiator.
No RGB on this card.
Where to Buy
Buy the MSI RTX 4090 Suprim Liquid X on:
3. Best Aesthetic GPU – Palit RTX 4090 GameRock OC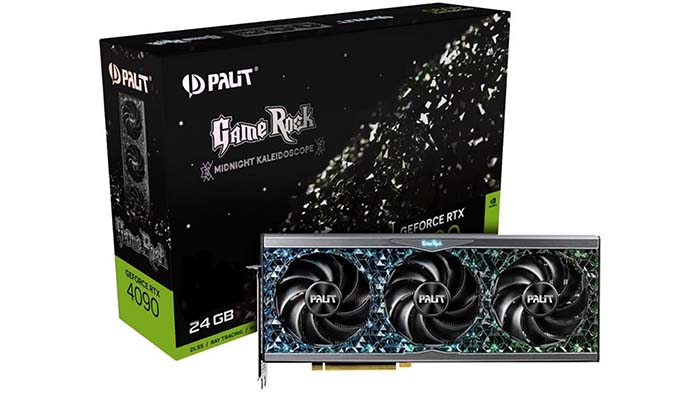 Introduction
Palit's GameRock OC edition of the RTX 4090 has got to be one of my favourites when it comes to overall aesthetic. Historically, Palit were considered the budget manufacturer, offering consumers a cheaper looking AIB card, but still with great performance. I'm a huge fan of the changes that Palit have made to their modern RTX 4000 cards.
The unique crystal design surrounding the Palit fans looks awesome, and once this card is plugged in – wow does it look good! The RGB lighting effects on the Palit GameRock 4090 really makes it stand out against the competition, and I hope that other Palit variants take on the same design bringing brilliant components to an aesthetically pleasing system.
Key Specs
| Specs | MSI Suprim X Liquid GeForce RTX 4090 |
| --- | --- |
| Video Memory | 24GB GDDR6X |
| Memory Bus | 384-bit |
| Core Clock Speed | 2.23GHz |
| Boost Clock Speed | 2.61GHz |
| CUDA Cores | 16384 |
| Power Consumption | 450W |
| RT Cores | 3rd Generation |
| Tensor Cores | 4th Generation |
| PCI-E Generation | PCI-E Gen 4 |
| GPU Length | 329mm |
Things We Like
Awesome aesthetic: The unique design of the GameRock is sure to make a statement in any build. Palit have turned RGB and aesthetics up to 11 with this design, truly pushing the design envelope beyond what we've seen from any other mainstream GPU brand in years.
Strong cooling: The form factor, while large, works well and provides great cooling too. Temperatures maintained low in our testing, while frame rates were pretty high throughout. You keep all of the great RTX 4090 features and functionality, such as class-leading DLSS 3.0 and next-gen Ray Tracing, in a truly on of a kind design.
Things We Don't Like
The design naturally won't be for everyone, and we think some elements of this card can look overly plasticky – not something which will be to everyone's tastes at this price point. We feel the unique crystal design could also wrap around the GPU a little more, and encompass the card in a better way – something where this design falls flat. Material construction could also feel a little better, though this is a picky critisicm.
Summary
The Palit GameRock card won't be for everyone, but for those looking to find a well performing, true statement piece GPU, there really isn't much that comes close. We like the Palit GameRock, and commend its out of the box thinking when it comes to design and aesthetics!
Pros
Unique crystal design looks excellent.
Plenty of RGB lighting options.
Incredible performance metrics.
Cons
Size will limit case choices.
Aesthetic won't be for everyone.
Where to Buy
Buy the Palit RTX 4090 GameRock OC on:
4. Best Card for RGB Lovers – Galax RTX 4090 ST 1-Click OC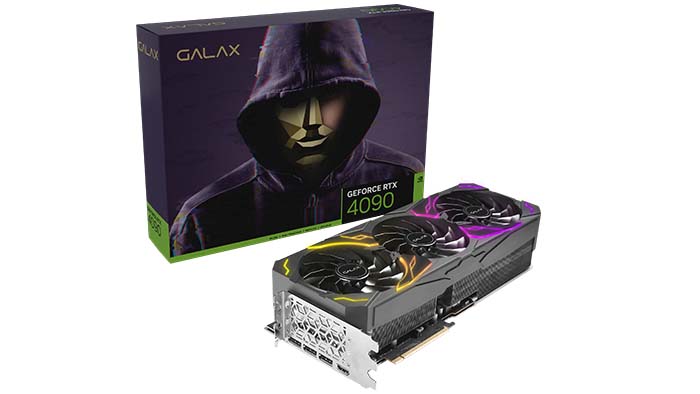 Introduction
For the best RGB card, we've picked out a rather interesting card from the AIB manufacturer Galax. This manufacturer has primarily been in the Chinese market, but over time we've seen products from this brand circulate worldwide. The release of the RTX 4090 has brought a wide range of brands into the limelight and Galax is one of them.
The Galax RTX 4090 ST 1-Click is one of the best looking cards on offer compared to other AIB options. The unique RGB lighting on the front of the card shines brightly and can bring plenty of customisation and flair to your build. Combined with the awesome GPU support bracket you've got more RGB than you can shake a stick at. This card looks incredible, and with the amazing performance that comes with an RTX 4090 you can build a powerful and great looking PC!
Key Specs
| Specs | MSI Suprim X Liquid GeForce RTX 4090 |
| --- | --- |
| Video Memory | 24GB GDDR6X |
| Memory Bus | 384-bit |
| Core Clock Speed | 2.23GHz |
| Boost Clock Speed | 2.52GHz |
| CUDA Cores | 16384 |
| Power Consumption | 450W |
| RT Cores | 3rd Generation |
| Tensor Cores | 4th Generation |
| PCI-E Generation | PCI-E Gen 4 |
| GPU Length | 336mm |
Things We Like
Excellent RGB: If you want great cooling and top-tier aesthetics, there isn't much that comes close to the beastly Galax ST 1. With an imposing form factor and jaw dropping design, it is a card that looks great and performs well. This card would fantastically if vertically mounted, allowing builders to really admire the final design in their system.
Strong performance: With it, this card also brings the great performance of the RTX 4090 – with plenty of RT cores to get Ray Tracing and DLSS tuned to maximum settings, and fantastic support for productivity-oriented tasks like video editing in Adobe's Premiere Pro or Davinci's Resolve.
Things We Don't Like
Size will limit case choices: While impressively large, the size of this GPU won't be without problems. The largest card in our selection of the best RTX 4090s, this card requires a seriously large PC case in order to work well. This size, while great for cooling, is a little overkill, and similar temperature results could have been achieved in a smaller form factor.
Can be difficult to pick up: Galax cards can also be a little niche in their availability, and hunting for this GPU may require prospective buyers to be a little more flexible in their choice of retailer.
Summary
This card is a superb choice for those looking to find a design with great overall performance, top-tier air cooling and heaps of RGB. The Galax RTX 4090 ST 1 Click OC is a card that ticks a lot of boxes, but only if it's size isn't enough to put you off.
Where to Buy
Pros
One of the best GPUs for those that love RGB.
Great performance across the board.
Unique futuristic design.
Cons
Size of the GPU will limit case choices.
Galax cards can be harder to acquire.
Buy the Galax RTX 4090 ST 1-Click OC on:
Conclusion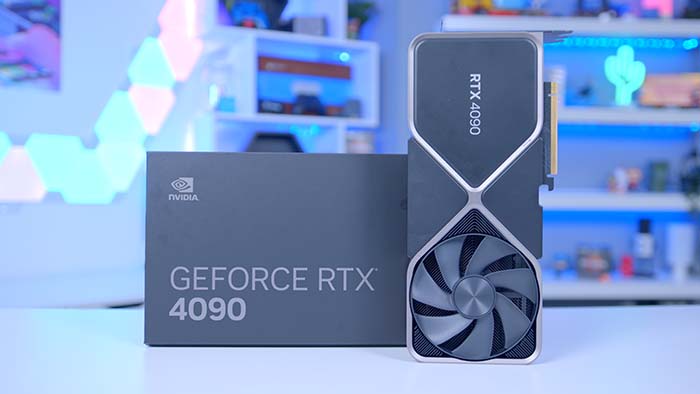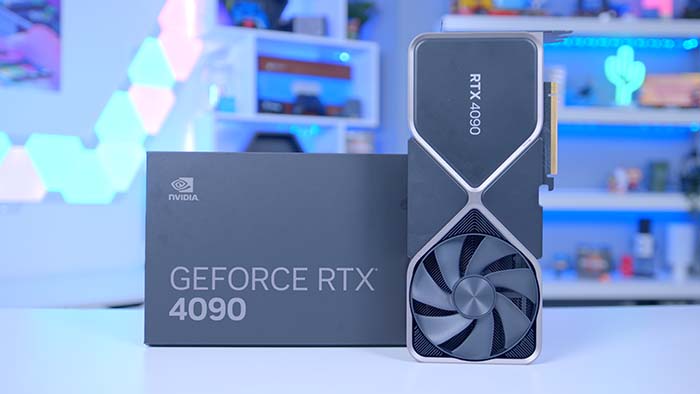 Best Overall RTX 4090 GPU: NVIDIA GeForce RTX 4090 Founders Edition
We feel the best overall design is Nvidia's own Founders Edition, with the lowest price point at the time of writing it is a solid bet with a sleek overall design. For those looking at a more gaming-oriented pick, we highly recommend the Palit GameRock OC, while MSI's Suprim X Liquid is the best card when it comes to cooling.
In conclusion, any RTX 4090 from a reputable brand will work well – and it often comes more down to pricing and availability than anything else.
Read our full NVIDIA GeForce RTX 4090 Founders Edition review or Buy the NVIDIA GeForce RTX 4090 on Amazon
Frequently Asked Questions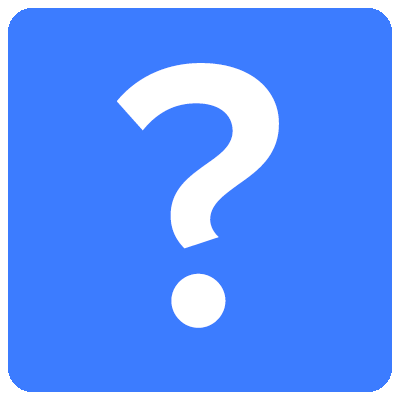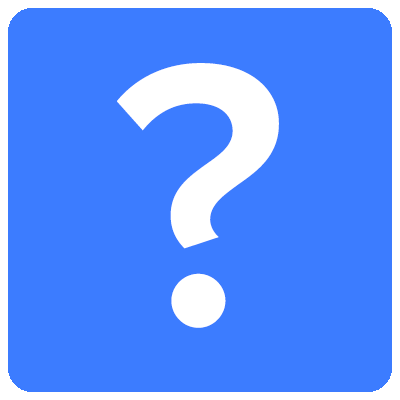 Is the RTX 4090 good for gaming?
The RTX 4090 is currently the most powerful gaming graphics card you can buy. The RTX 4090 is great for gaming at the top 1440p and 4K resolutions in the latest titles!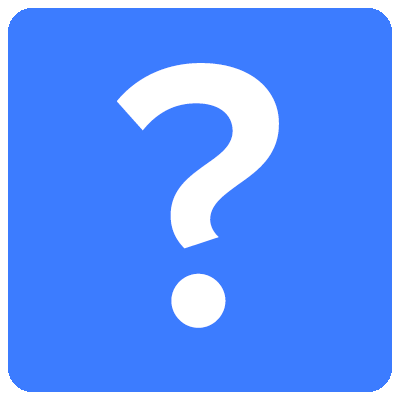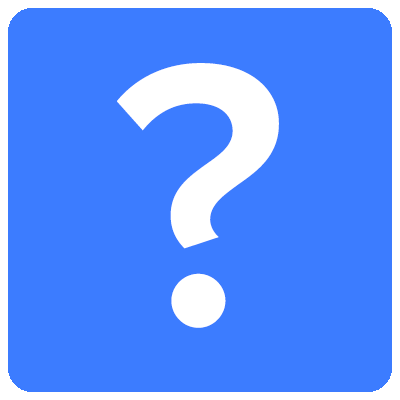 Is the RTX 4090 overkill?
For most people the RTX 4090 is likely overkill, despite delivering top-tier performance. The RTX 4080 and RX 7900 XT are better options for those looking at gaming-only performance metrics. The RTX 4090 makes the most sense for those looking at intense video editing and 3D rendering tasks.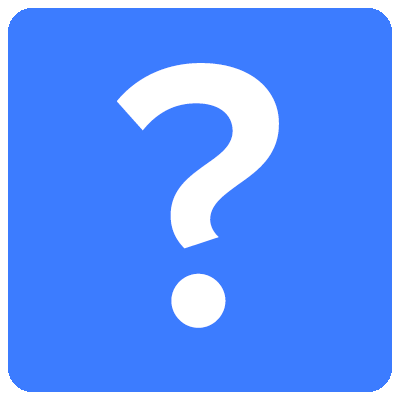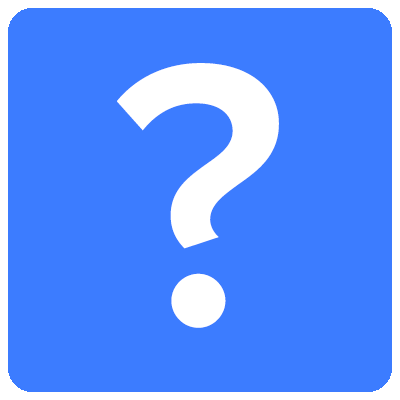 What are the minimum requirements for the RTX 4090?
The RTX 4090 requires at least an 850W power supply, with either three or four 8pin power connectors (depending on specific 4090 model). Here at GeekaWhat, we'd recommend a 1000W unit to take into account the powerful CPUs best paired with a GPU of this calibre.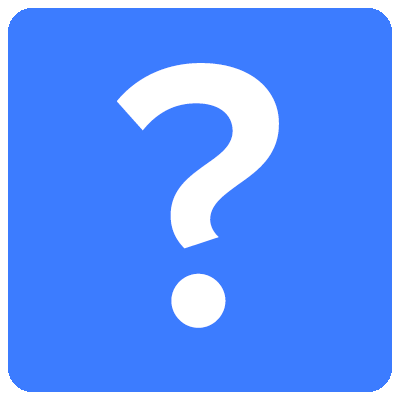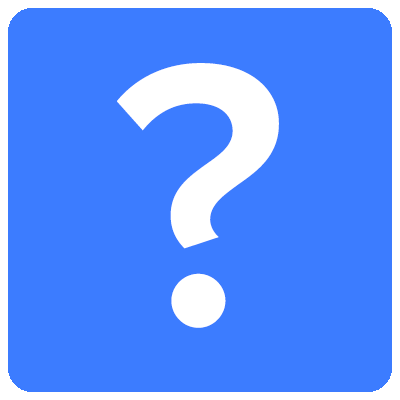 Is the RTX 4090 future proof?
While the RTX 4090 is likely to last a while due to its top-tier performance, no product can be truly future proof as we simply don't yet know what the requirements of unreleased games will be. With that being said, you can expect the 4090 to be a solid card for the next 5 years and potentially even longer.