Introduction
Deepcool has been a mainstay in the CPU cooling market for as long as we can remember, offering a plethora of options on the market, including both air and liquid cooled components. I've always found Deepcool's air coolers to be more of a compelling option based on the very strong performance, and competitive pricing.
A CPU cooler like the AK620 is such an awesome choice right now, due to the very reasonable price point that this cooler sits at, versus the performance it brings. Deepcool has always been considered more of a budget entrant, but their coolers are very capable and I would argue are heavyweight options in the mid-range to high-end market.
However, Deepcool may have just released their best cooler to date – meet the Assassin IV. A sleekly designed gigantic tower cooler that sports an insane amount of heatsink, alongside a dual-fan setup. This cooler may be a new option to rival one of the best coolers on the market, and one of our favourites, the Noctua NH-D15. In this review we'll be taking a look at this brand new cooler, delving into the design, performance, and some solid alternative options that are worth considering too.
Buy the Deepcool Assassin IV on:
Suggested Article: Best Liquid CPU Coolers to Buy Under $300
Large Towers vs Liquid Cooling – Which is Better?
Liquid cooling has become all the rage nowadays, with most manufacturers in the PC components space, offering some form of AIO or even custom solution. However, prior liquid coolers becoming an option, air coolers were the main way to cool your PC, with some of them getting rather large in order to accommodate the rising performance and heat that has come with newer CPUs. Large tower air coolers are still pretty common, but there's definitely less of them in comparison to liquid AIOs. This raises a question though, which is better?
In terms of which is better, it honestly depends. Liquid coolers are always going to be better when it comes to noise levels and performance at the high-end side of the market, but the major caveat is the price. If you're looking to save a little bit of money, whilst still finding a cooling solution that will be able to survive performance increases over the coming years. Coolers like the Deepcool AK620, or the Noctua NH-D15 are affordable options (in comparison to liquid coolers) that sport a large tower, designed to handle high performance CPUs that put out more heat than the average processor.
To play the other side, liquid coolers generally will perform better than a tower cooler. There are some instances where you might see an air cooler offer stronger performance, but as a general rule, a cheaper AIO will be a better option. However, the biggest downside will always be cost. While there are cheap liquid coolers, the vast majority of them sit well above the $100 mark, in contrast to larger air tower coolers that will generally sit below this $100 price point. It is always worth considering both sides of the argument before making a decision, but it is worth noting that larger tower coolers are still very competitive compared to liquid AIOs.
Design & Aesthetic
Moving onto the design and aesthetic of the Assassin IV, this cooler is one of the most sleek designed options we've seen in quite a while. The main standout quality of the Assassin IV is the fact that this cooler has no parts that poke outside of the cooler. This tower is one solid block of heatsink with two fans, one that sits on the outside, and the other that actually sits in between the two heatsinks underneath a breathable metal mesh panel. This does need to be removed in order to install the cooler, but Deepcool have made this tool-less, providing some usability when it comes to installation.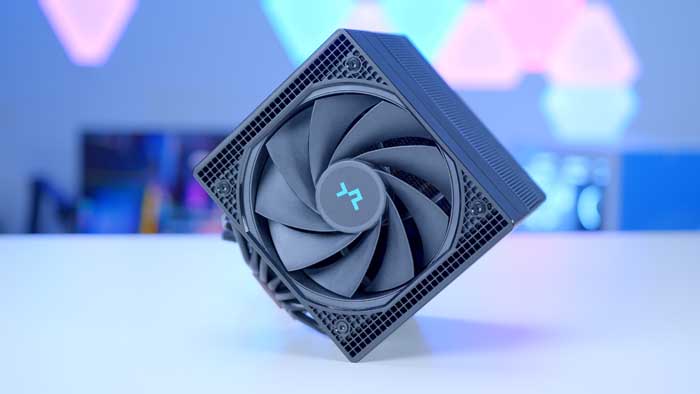 This cooler is one big 'boxy' heatsink designed to keep your CPU cooler, but also providing a sleek aesthetic that won't compromise the look of your PC build. There are some other major points to note about this cooler. The external fan can be shifted up to accommodate other components within your system, but keep in mind that this could cause clearance issues when it comes to putting the side panel back onto your case. We would also recommend ensuring that your fan header cables are oriented in the right position before you install the cooler, just so you can avoid using an extension cable.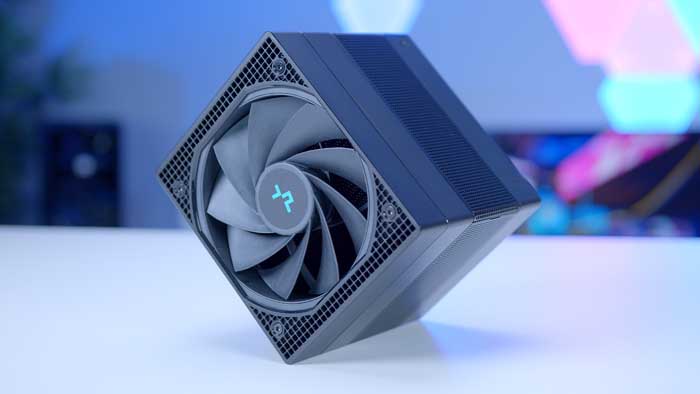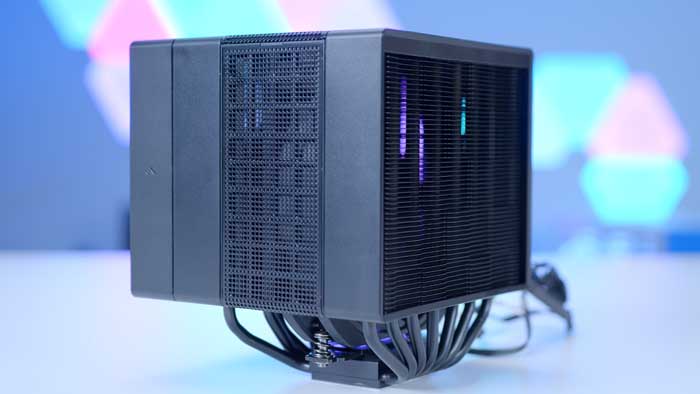 On the top of the Assassin IV, there is a small switch, this dictates which mode the fan is in. The four squares denote performance mode, while the two squares are for whisper-quiet operation, ensuring as little noise as possible. Definitely a win for those that prefer silence when they're gaming, or pushing their system with some workstation-based applications.
Unfortunately, I will say that although Deepcool have accounted for a number of different possibilities when it comes to clearance, the biggest thing that they've missed is GPU sizes. When testing out this cooler, we had to switch out our GPU for an RTX 4060, because there is no way that a large GPU will fit. So for those of you looking to build a system with a GPU that is bigger than 200mm or so, you might want to reconsider. This is one of the biggest disadvantages to this cooler, which will make a lot of consumers rethink their choice if they've picked up a big graphics card.
Features
Deepcool's Assassin IV offers a wide set of features that make it a very compelling option in today's market. We've taken a look at the most notable and standout ones below.
Relocatable Fan
Deepcool have definitely considered clearance when it comes to RAM size, by providing a relocatable fan. The external fan can be unclipped and moved upwards to accommodate larger DIMMs, providing unobstructed clearance, and room to see RGB if you've picked out a fancier RAM kit.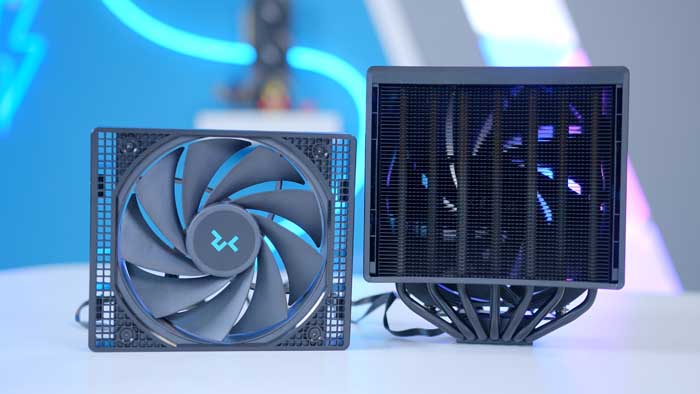 Performance and Silent Modes
The switch on the top allows you to easily change the operation mode between silent, or performance. Whilst I do think this feature is useful, it would have been much easier for Deepcool to integrate this into some form of software. This way you wouldn't have to take off your side panel, and then flip the switch in order to change the fan curve to accommodate your system performance.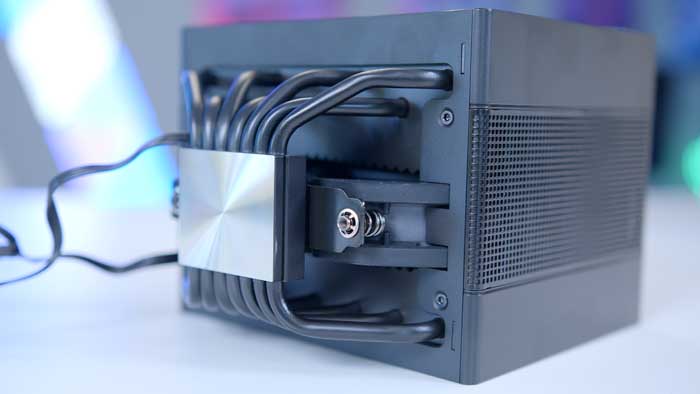 Optional Third Fan Support
The Assassin IV comes with an included third fan bracket that can be placed on the opposite side, providing even more airflow, and thermal capability. Although I can't see many consumers making use of this based on clearance factors, the fact that the bracket is included, is a nice touch.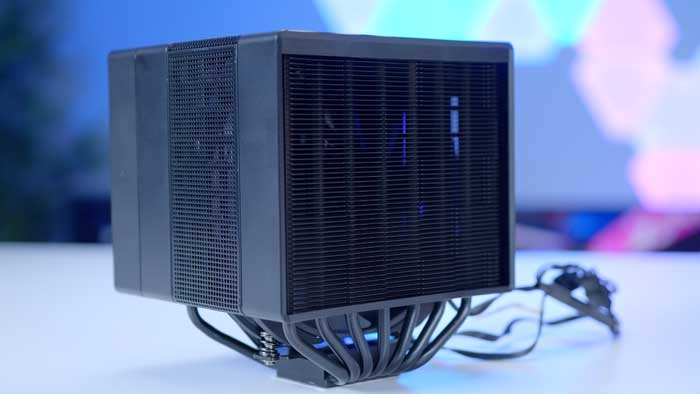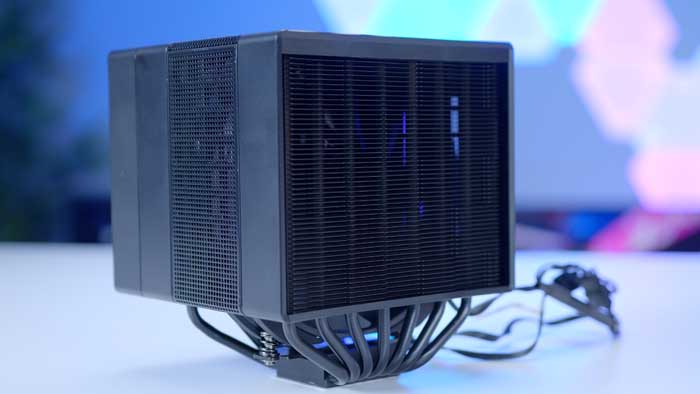 Simple Installation
This cooler is incredibly easy to install, provided you've got enough clearance. You simply remove the internal 140mm fan, find the right mounting hardware you need, and screw it in. Deepcool has also provided a vast set of support for older Intel sockets, alongside AMD's AM5 and AM4 motherboards too.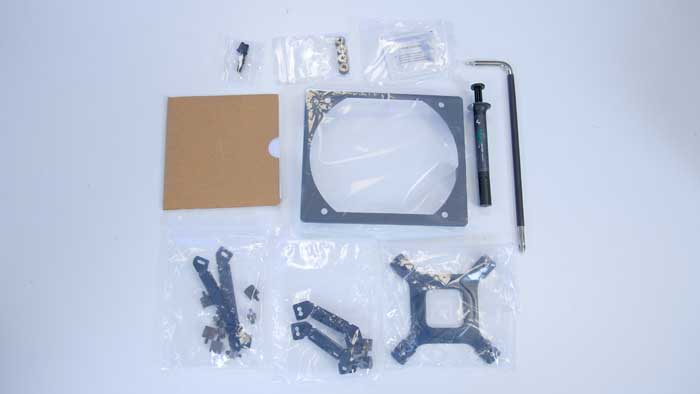 Thermals
In order to see how this cooler holds up versus the other options on the market, we threw it into a system, powered it on, and put it to work. We used a number of different benchmarking software, and fired up HWInfo to get an idea of our temperatures whilst the CPU was under stress. For our testing, we ran the latest version of Cinebench on both the multi and single core benchmarks, to see what our thermals would be like under different loads. We also ran the Prime 95 torture test, to really see how this cooler would handle maximum load. This system used a Ryzen 9 5900X, alongside four additional case fans to ensure maximum airflow.
Prime 95 Stress Test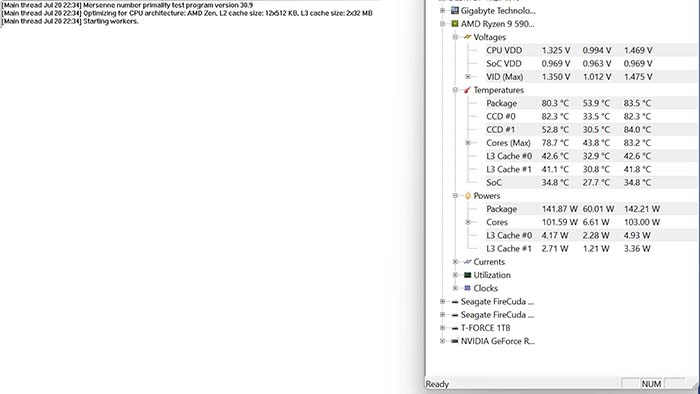 First off was Prime 95, in which we ran the standard torture test. This benchmark uses all CPU cores running at the highest utilisation possible. In this benchmark we saw an average temperature of around 80 degrees or so. There were some dips below this down towards 75 degrees, but the majority of the test saw a rather high temperature. This doesn't necessarily mean there is any danger, as 80 degrees is a fine operating temperature, but your build might get a little bit hot with the temperature this high.
Cinebench Stress Test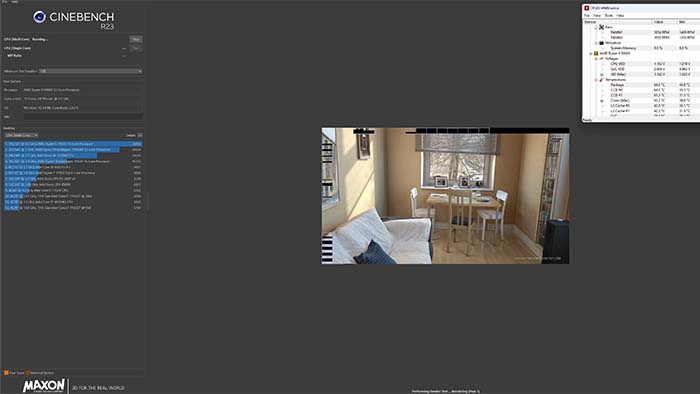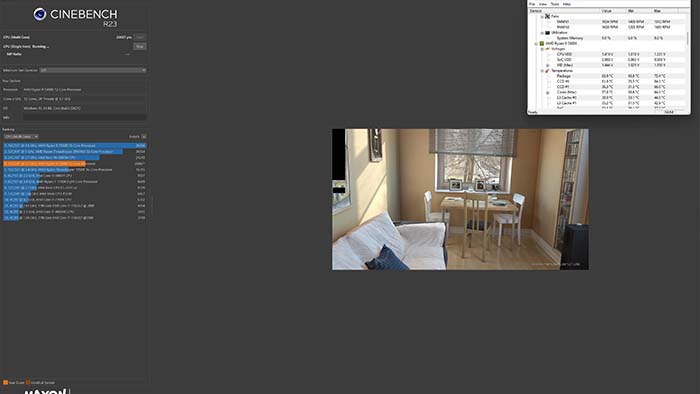 In our Cinebench R23 benchmark, we ran two separate tests that yielded mostly the same results. The multi-core benchmark saw an average temperature of around 64 degrees, and sat around that temperature for the majority of the test. For a full-core benchmark, this was pretty impressive. Although the CPU wasn't running at 100% utilisation during this test, I'd say this temperature is more than acceptable. There's no danger of throttling, and overall the system was pretty quiet.
On the single core benchmark, temperatures pretty much remained the same. This might be down to the fact that there was no gap between both benchmarking runs, but regardless of this, the temperature was fine. We saw an average of around 64 degrees which stayed the same for the majority of the benchmark, with a few dips below this. There was no cause for concern here, the cooler performed as expected, offering solid temperatures whilst remaining pretty quiet throughout.
Alternatives
Although the Deepcool Assassin IV is a solid cooler, there are a plethora of options available on the market right now that are worth taking a look at. We've rounded up three other tower coolers that we think are ideal for a mid-range to high-end PC build.
Thermalright Assassin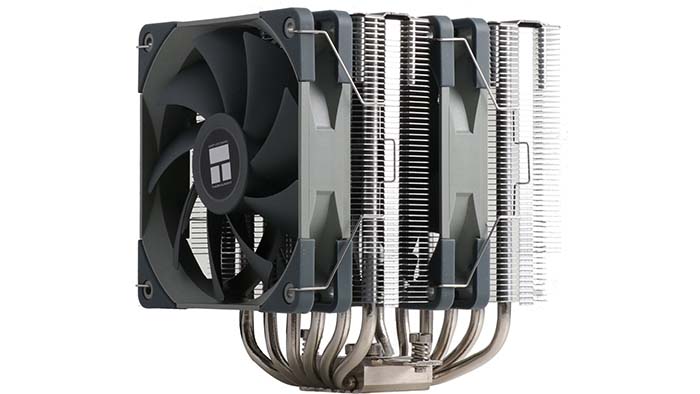 Our first alternative option is the Thermalright Peerless Assassin. We've taken a look at this air cooler a number of times in previous articles, and it is currently one of the best budget coolers (in terms of pricing that is) on the market right now. This tower can easily handle some of the most recent mid-range CPUs on the market right now due to the strong heatsink design, in combination with a number of heatpipes. Although this cooler isn't much of a looker, it is definitely worth a consideration if you're looking to save some money on your CPU cooler.
Buy the Thermalright Assassin on:
Deepcool AK620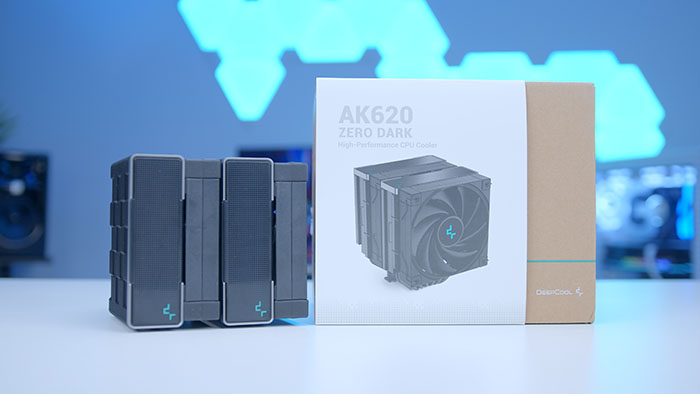 Next up is the AK620, from Deepcool. We've hinted at this cooler a few times in this article because I feel the Assassin IV is the bigger but younger sibling to the AK620. This particular tower is one of Deepcool's best options when it comes to pricing, and can easily handle modern mid-range CPUs, along with some high-end options like the 13700K. Deepcool also provide a Zero Dark variant of the AK620 which provides the sleek and dark design that we can see on the Assassin IV. This is another awesome cooler geared towards those being more price conscious.
Buy the Deepcool AK620 Zero Dark on:
Noctua NH-D15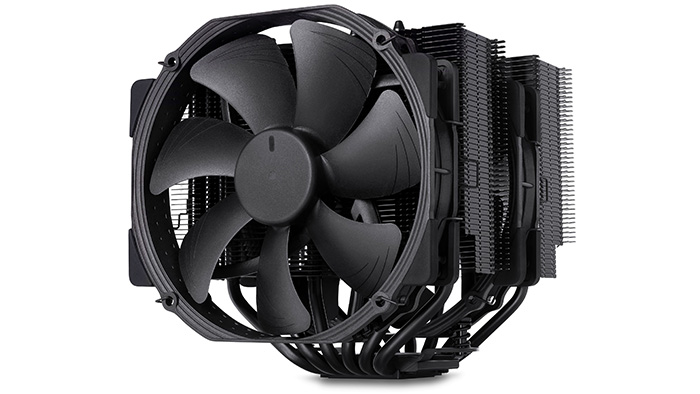 And finally, as expected, we've included the Noctua NH-D15. We've recommended this cooler a myriad of times in a number of different articles, because it still stands as one of the best air coolers on the market despite it's age. Needless to say, if you're looking to keep your 13900K, or Ryzen 9 7900X nice and cool, but you're limited in terms of spending, this is the cooler to do it with. It can operate whilst being whisper quiet, offers a sleek design that can be either fully black, or beige, and is more reasonably priced than most top-end AIO coolers. What's not to love!
Buy the Noctua NH-D15 on:
Conclusion
Deepcool Assassin IV
Product Name: Assassin IV
Brand: Deepcool
Features

Design

Performance

Value For Money
Summary
The Assassin IV from Deepcool is a sleek and sophisticated tower air cooler designed to handle mid-range and top-end CPUs. During our testing, we found that this cooler was nearly silent in it's operation, allowing you to enjoy gaming or productivity without any whirring or buzzing from your cooler. Deepcool have manufactured an awesome cooler, and have planned for a number of different scenarios where clearance could be a potential problem. Not only this, but it is also available for a pretty reasonable price too, making it ideal for those being more price conscious about their component choices.
There is however, one major caveat. Despite the strong design, Deepcool clearly haven't planned in the event of a large GPU being installed. This cooler is way too big for a large GPU, so even a tiny part of the GPU shroud that goes above the PCI-E slot will result in you not being able to install this cooler. This seems like a pretty major oversight, considering the fact that pretty much all of the modern options that have released in the past year or so have been gigantic. Needless to say, if you've got a big graphics card, you will want to look at other coolers that aren't as strenuous when it comes to clearance.
Pros
✅ Near-silent performance under load.
✅ Strong capability with top-end CPUs.
✅ Sleek and minimalist design.
Cons
❌ Will not work with large GPUs.
❌ May be too complicated for first-time builders.
❌ Not better than Liquid Cooled AIOs.