Introduction
Ultrawide monitors are starting to crop up more and more in recent years, with many well known manufacturers throwing their hat into the ring to provide some form of ultrawide display. However, I always find that many of these ultrawide monitors tend to be somewhat more limited in terms of features. If you're restricted when it comes to budget, you may find that the ultrawide you pick out becomes somewhat more limited in terms of features, such as a weaker display panel, a lower refresh rate, fewer colour space options, and more.
While we're not saying you should throw a budget out of the window, you may find with ultrawide displays that being more liberal with pricing will land you a very strong monitor. So what are your options if you're willing to put budget aside for your ultrawide display?
Well, in this review we'll be answering that very question by taking a look at one of MSI's most expensive, but strongest monitors on the market. We'll be delving into the design, features of this monitor, along with some alternative options too, to provide you with some extra choices.
Buy the MSI Optix MEG381CQR Plus on:
Suggested Article: Best MSI Gaming Laptops to Buy in 2023
Ultrawide Gaming – Is It Possible?
Although ultrawide monitors are starting to become more common in today's market, gaming hasn't necessarily followed suit. For those that are playing games exclusively on an ultrawide, you might run into some issues, but why is this? Unfortunately, the root cause comes down to both game development, and compatibility problems.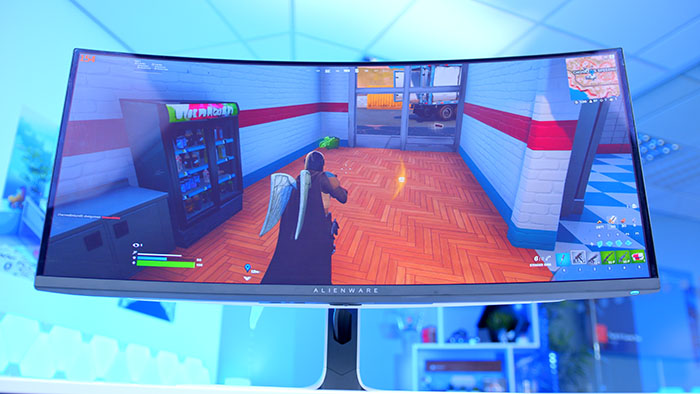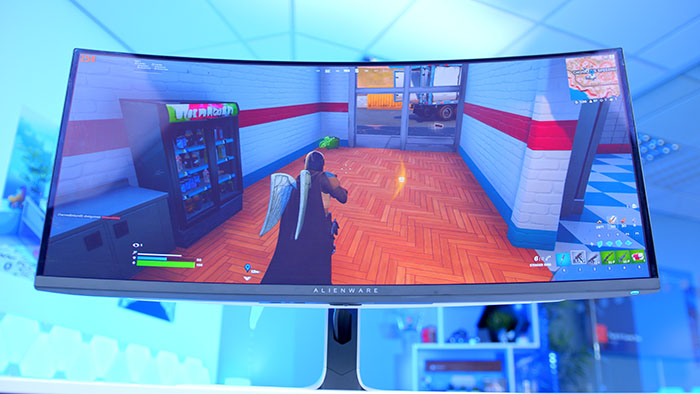 Because ultrawide displays utilise an entirely different aspect ratio, your in-game field of view changes entirely. Instead of 16:9, or 16:10, which is used in non-ultrawide displays, you're getting much more screen real estate, which is denoted as 21:9. Game developers need to do more than just change the aspect ratio, for a true ultrawide supported experience, they need to check the game frame by frame to ensure there's no unwanted pop-ins, glitches, or stutters of in-game objects. And this can be very time consuming to do.
There are also problems that arise with certain game engines too. Both Unity and Unreal Engine (some older versions), don't natively support ultrawide displays, which forces the developer to integrate this manually into the game. This obviously isn't the case for every game on the market, but due to the implementation difficulty of the ultrawide aspect ratio, many modern games don't support it.
It isn't all doom and gloom for ultrawide gaming, there are some older games and newer ones that support the ultrawide aspect ratio. But this isn't the case in all major modern titles, so we recommend doing some research on your favourite games before settling on exclusive ultrawide gaming.
MSI Optix MEG381CQR Plus Design & Aesthetic
The MEG381CQR is a rather fancy looking display, sporting a sleek aesthetic across the entirety of the panel, along with some flashy RGB lighting on the front and the back. MSI have maximised the screen real estate here, providing you a monitor with sleek bezels on the sides and top. I am a little bit disappointed to see a massive black bar at the bottom of the panel, but this is likely to accommodate the RGB lighting, and the small display towards the bottom right of the monitor. Despite this, I feel this doesn't takeaway from the actual screen too much, but it would be nicer to se a smaller bezel here, to ensure the most amount of screen as possible.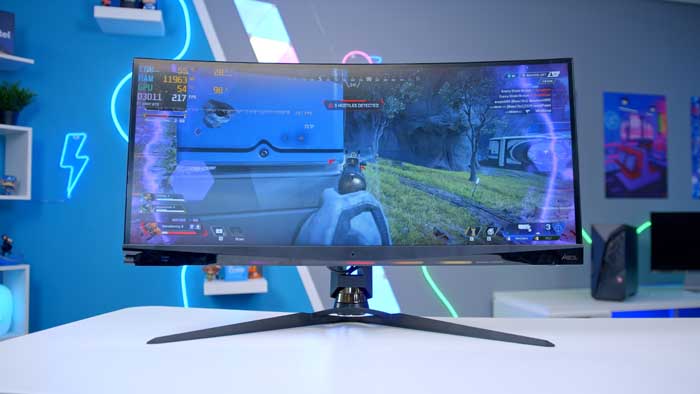 I think the RGB lighting is a nice touch here, but it is somewhat excessive. If you're the kind of consumer that's likely to do some productivity work that deals with colour accuracy, the RGB could be off-putting. Its a bit of a double edged sword, in the sense that it provides some flair, but it could be a little bit too much. There is some RGB on the back of the monitor as well, but I found that this was barely noticeable unless you're working or gaming in the dark. Regardless, consumers that love some extra flair, will enjoy the additional RGB.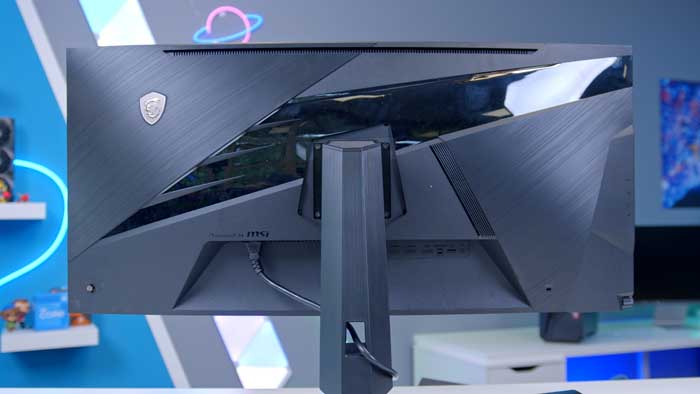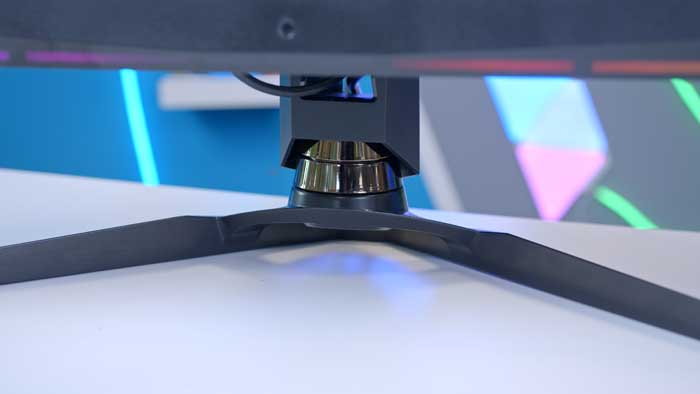 Looking at the rest of the monitor, the stand is robust and sturdy and can easily hold up this hefty display. There's plenty of adjustment as well, allowing you to find the perfect position that suits your preferences. It also offers VESA mounting if you'd prefer to put this monitor on a wall or an arm, but I'd recommend a heavy duty arm if you do plan on doing that. Otherwise, that's about it. MSI have maximised the amount of actual screen you have, whilst providing a versatile design that has plenty of flair. Admittedly, the RGB won't be for everyone, but you'll be able to pick an individual colour if you're not a huge fan of different effects using MSI Mystic Light.
MSI Optix MEG381CQR Plus Specs & Performance
MSI's 'MEG' range of monitors are designed to bring high visual fidelity, alongside exceptional performance and a strong set of features. This particular monitor is one of the most feature rich that we've ever reviewed, offering a vibrant IPS panel, capable of outputting a 175Hz refresh rate, providing a stutter and tear-free experience. This is also complimented with the G-Sync Ultimate compatibility, which should further improve how smooth the visuals are.
You get access to an ultrawide 1440p resolution, which should provide a relatively latency-free experience, with the 1ms response time that you've got access to. Consumers can also easily change settings on the fly using the HMI dial, allowing you to adjust volume, lighting, brightness and colour levels, and more. This monitor is easily one of the strongest options on the market right now.
| Specifications | MSI Optix MEG381CQR Plus |
| --- | --- |
| Screen Size | 37.5″ |
| Max Resolution | 3840×1600 |
| Refresh Rate | 175Hz Refresh Rate |
| Response Time | 1ms |
| Colour Gamut | N/A |
| Panel Type | Rapid IPS |
| Display Inputs | 2 x HDMI 2.0, 1 x DisplayPort 1.4 |
| Adaptive Sync | G-Sync Ultimate |
MSI Optix MEG381CQR Plus Features
This is one of the strongest monitors that we've taken a look at in quite some time. MSI have truly provided a feature-rich experience across the entire design, and we've broken down all of the prominent areas of this display below.
Curved 2300R IPS Panel
The Optix MEG381CQR Plus utilises an IPS panel that comes with a curvature rating of 2300R. This is generally much easier on the eyes, helping with immersion in your favourite games. The rich IPS panel also offers minimal image distortion and colour shifting, allowing you to enjoy multiple different viewing angles. This panel will offer clear images and optimised screen colour to ensure you enjoy all of your tasks and applications at their best quality.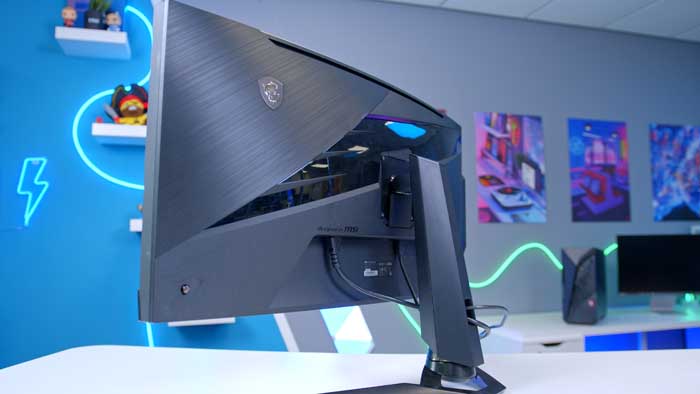 HMI Dial
Towards the bottom left of the display is a small dial that can be rotated back and forwards to change settings. Consumers can easily adjust any of the available settings by clicking in the dial, and then rotating it up or down. If you're the kind of consumer that enjoys customisation, this OSD is easily one of the best features as part of this display.
[smartslider3 slider="69″]
RGB Lighting
The MEG381CQR Plus is one of the few monitors to feature RGB lighting on the front of the display, which follows the width of the monitor. If you're looking to add some adjustable flair to your system, this RGB strip on the front will definitely be a win.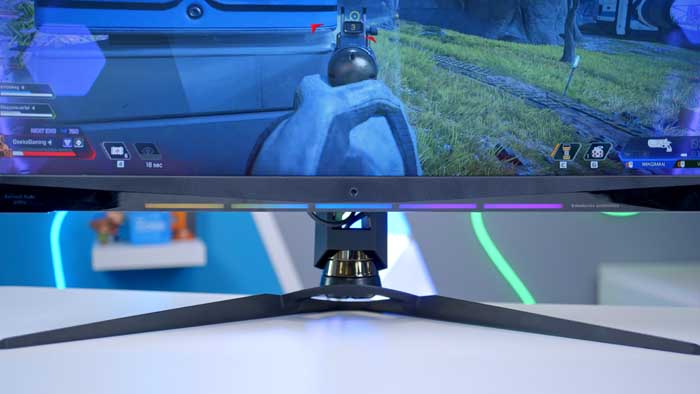 VESA Certified HDR
This monitor is also equipped with HDR technology, which produces lighter whites, blacker darks, and a wider range of detail and colour. Turning on HDR allows you to enjoy a higher visual fidelity, which is perfect for applications and tasks that require more critical lighting and colour accuracy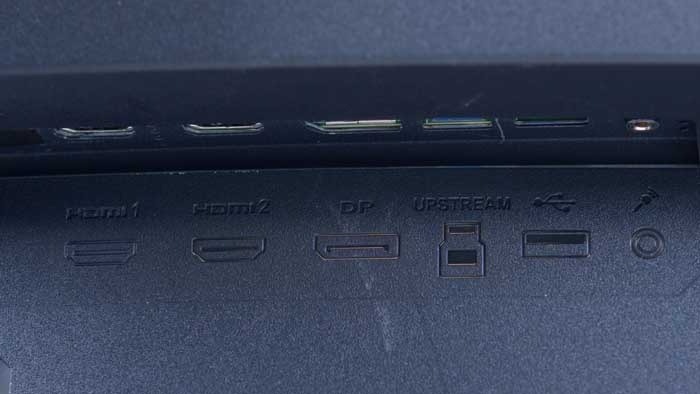 Alternatives
Alienware AW3821DW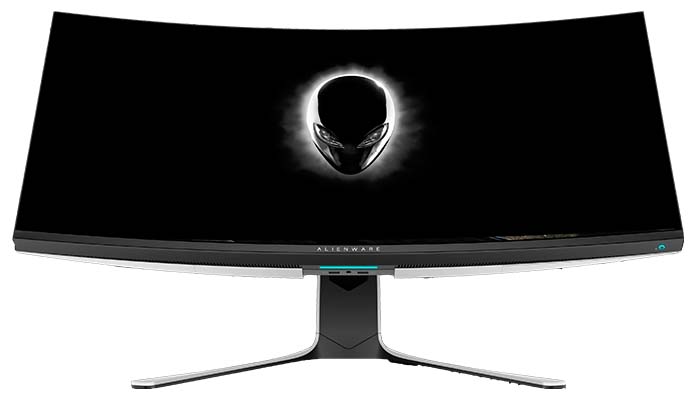 First off is the AW3821DW from Alienware. We've taken a look at the older and smaller sibling of this particular monitor (the AW3423DW), and we were very impressed. If the 34 inch design is anything to go by, the 38 inch option should be extremely strong. This particular display offers a 1440p resolution, alongside a 144Hz refresh rate, designed to provide smoother and stutter free gameplay. You've also got access to G-Sync Ultimate, plenty of adjustable viewing angles, along with a strong set of IO allowing you to plug in a number of USBs or display cables.
Buy the Alienware AW3821DW on:
LG UltraGear 38GL950G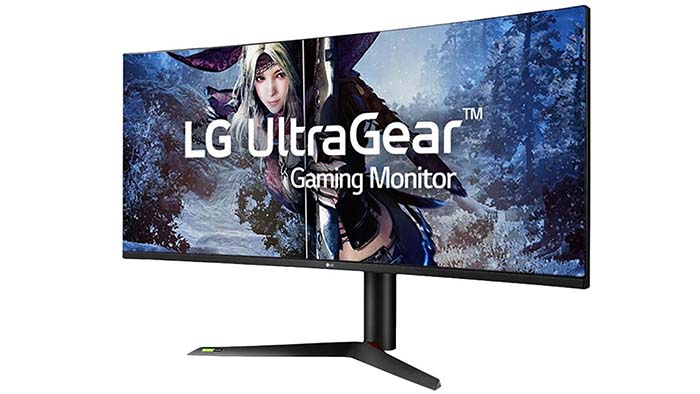 Next up is the UltraGear 38GL950G from LG. This ultrawide 1440p display utilises a Nano IPS panel that is VESA HDR certified, whilst offering a 1ms response time. This is further complimented by the G-Sync compatibility, and 175Hz refresh rate, providing a buttery smooth display experience on the whole. The UltraGear does also provide a 2300R curvature, which should be easier on the eyes and provide more immersion. Overall, the UltraGear is a very strong value option, coming in at a lower price point in comparison to some alternatives.
Buy the LG UltraGear 38GL950G on:
BenQ MOBIUZ EX3415R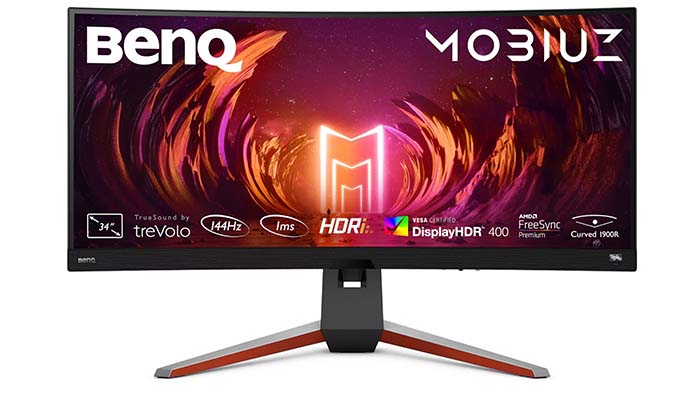 For our final alternative recommendation we've picked out the MOBIUZ EX3415R from BenQ, a monitor that we've looked at a couple of times in the past. This particular display, is one of the best 1440p ultrawide monitors that you can pick up right now. Coming in at a fairly reasonable price, this 34 inch display offers exceptional visuals, solid adjustability options and usability features, and prioritises speed and response times when it comes to display output. Definitely worth considering if you're looking to pick up a cheaper ultrawide display.
Buy the BenQ MOBIUZ EX3415R on:
Conclusion
MSI Optix MEG381CQR Plus
Product Name: MEG381CQR Plus
Brand: MSI
Features

Design

Versatility

Value For Money
Summary
MSI's Optix MEG381CQR Plus is one of the strongest monitors that we've had in the GeekaWhat office. This 1440p ultrawide is geared towards enthusiasts or those with top-end builds that plan on maxing out their games settings to enjoy the highest visual fidelity possible. The RGB on the front allows consumers to provide some additional flair to their build, and the HMI system offers a way of making quick adjustments to the monitor's settings without much hassle. We don't really have anything to say that's bad about this display, but there are two major caveats to consider.
The first is obviously price. The attached price tag of this display is not to be taken lightly, and I imagine this will be rather off-putting for the vast majority of consumers. Spending over $1000 just for a monitor is not a small decision to make. The other caveat is the unfortunate truth that not a whole lot of games support ultrawide display configurations, which means you'll end up with some black bars across the screen, restricting your field of view. If this is likely to annoy you, we'd recommend considering a non-ultrawide monitor, to ensure you can max out your field of view without any restrictions.
Pros
✅ Vibrant and strong display experience.
✅ HMI dial is incredibly useful.
✅ Sleek and sophisticated design.
Cons
❌ Insanely expensive.
❌ RGB on the front will be distracting for colour critical work.
❌ Size may be too much for the average consumer.