Introduction
Buying the best motherboard for the Intel Core i7 14700K can be a daunting decision in theory, but in reality we've made it simple. The i7 14700K acts as a great mid to high end proposition, with a healthy boost to cores, threads and CPU clock speeds over its predecessor. To match the strong performance of the i7 14700K we've picked out the best B760 and Z790 motherboards across a number of both brands and price points, to help make the all important choice that bit easier.
In this article we'll be running through all things Motherboards. Diving into specs, performance, compatibility and pricing for each motherboard that we've featured. We'll be picking out the things we do and don't like for each Motherboard and detailing any standout features that make for a great pairing with the i7 14700K.
Best Motherboard for the Core i7-14700K: NZXT N7 Z790
In our testing, we've concluded that the NZXT N7 Z790 is the best motherboard for the Core i7-14700K. The reason why we've chosen this particular board, is due to its value-proposition. The 14700K is a pretty hefty CPU, so consumers picking up this processor will want a board that is going to help them reach solid performance levels, but without an exorbitant price tag. And this is where the N7 Z790 slots in very nicely.
This board is very well equipped with a solid set of VRM power phases geared for overclocking, there's plenty of expansion options including support for Gen5 graphics card. The N7 Z790 also sports a great set of high speed USB ports, ideal for those with plenty of peripherals.
Suggested Article: HYTE Y70 Touch Review – The Best PC Case for Enthusiasts?
All Motherboards in Our Testing Roundup
ASUS ROG STRIX B760-A Gaming WiFi D4
MSI MAG Z790 TOMAHAWK MAX WiFi
The Best Motherboards for the 14700K
1. ASUS ROG STRIX B760-A Gaming WiFi D4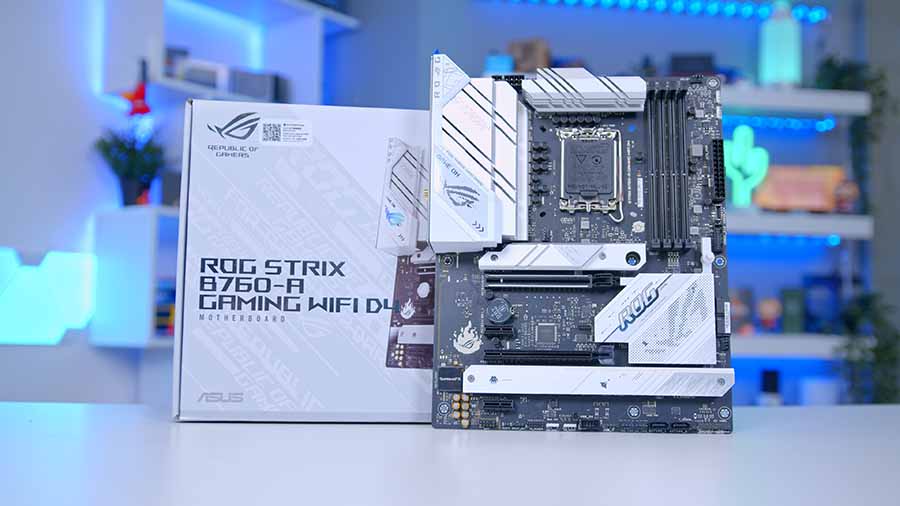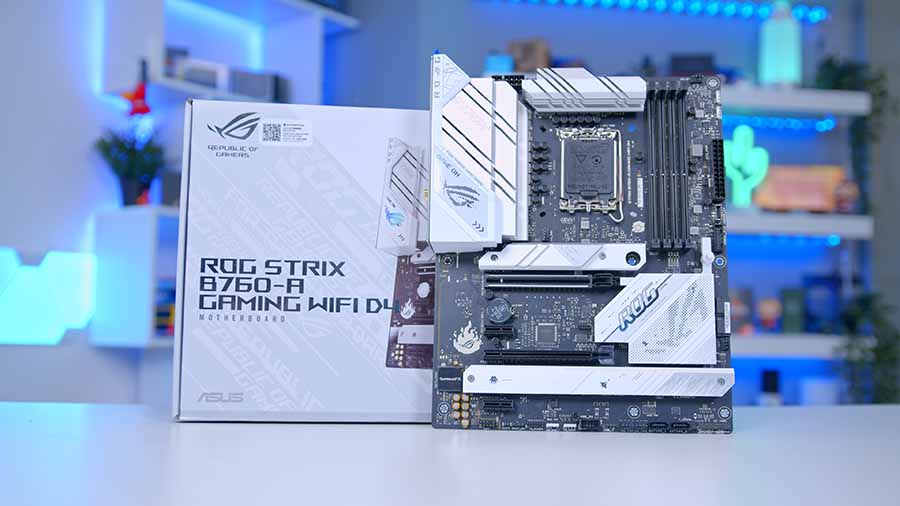 The ROG STRIX B760-A is a DDR4 option offering consumers a cheaper option with a well-rounded aesthetic. The white heatsinks on this motherboard look awesome, and there's plenty of RGB to go around, providing some additional flair to your build.
In terms of features and expansion, the B760-A sports a Gen5 graphics card slot, ready for the next generation options when they release. Unfortunately, there aren't any Gen5 SSD slots here, but there are two Gen4 options, which should be more than ample for storage. IO is pretty solid on this board, with the vast majority of the ports being high speed options.
There are some USB 2.0 ports, but this just means you've got more ports at your disposal. Networking is also great, with the B760-A offering a 2.5 Gigabit LAN port and WiFi 6E for those that prefer a fast wireless setup. Overall, the B760-A is a very solid option if you're on a budget.
Original Review by Jay Harris: ASUS ROG STRIX B760-A Gaming WiFi D4 Review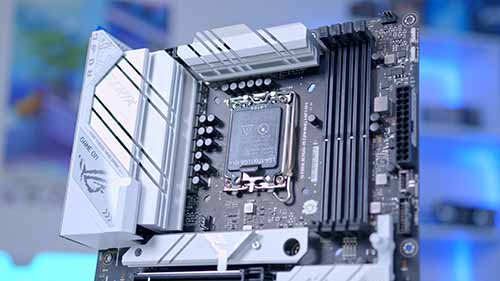 Buy the ASUS ROG STRIX B760-A Gaming WiFi D4 on:
2. MSI MAG Z790 TOMAHAWK MAX WiFi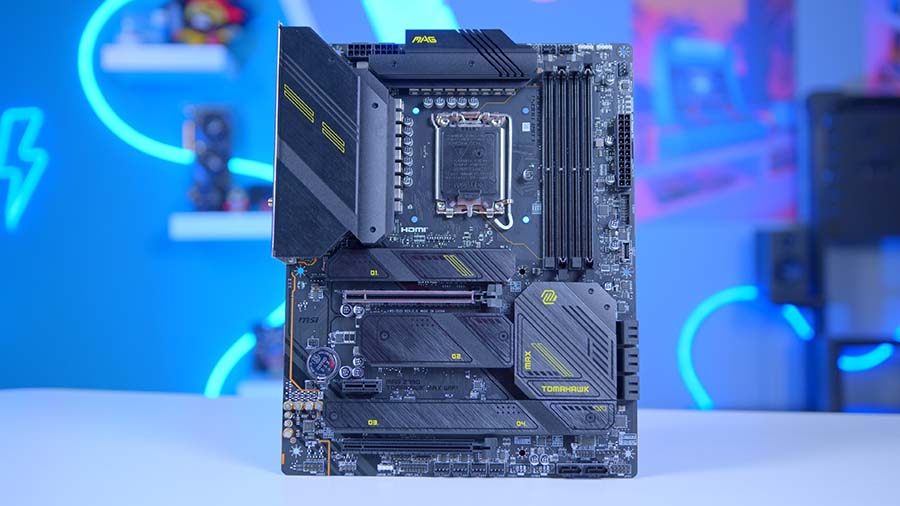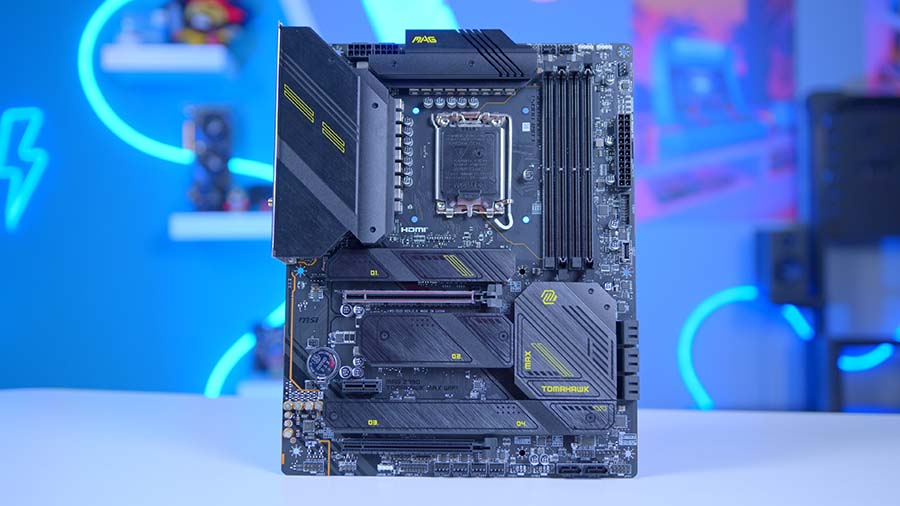 MSI's MAG Z790 TOMAHAWK Max is another of the ever-consistent TOMAHAWK range that MSI have become known for. While some of the Z790 refresh options are a bit hit and miss, the TOMAHAWK Max has come with some nice upgrades that make it worth considering if you're building something more high-end.
WiFi 7 and a Gen5 SSD slot are the most notable improvements here versus the Z790 TOMAHAWK's older counterparts. Whilst the overall TOMAHAWK design has also seen a welcome aesthetic refresh, a design choice that is easier on they eye than previous models.
The TOMAHAWK MAX also has a decent set of VRMs designed to handle overclocking, along with DDR5 RAM speeds that can reach up to 7800MT/s. Rear IO is great on this board, with no USB 2.0 ports in sight. Consumers can also leverage a full audio suite too, including S/PDIF for those that have a fully fledged speaker setup.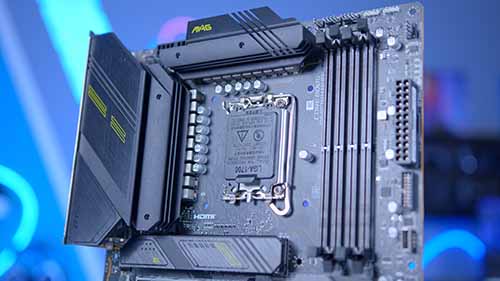 Buy the MSI MAG Z790 TOMAHAWK MAX WiFi on:
3. NZXT N7 Z790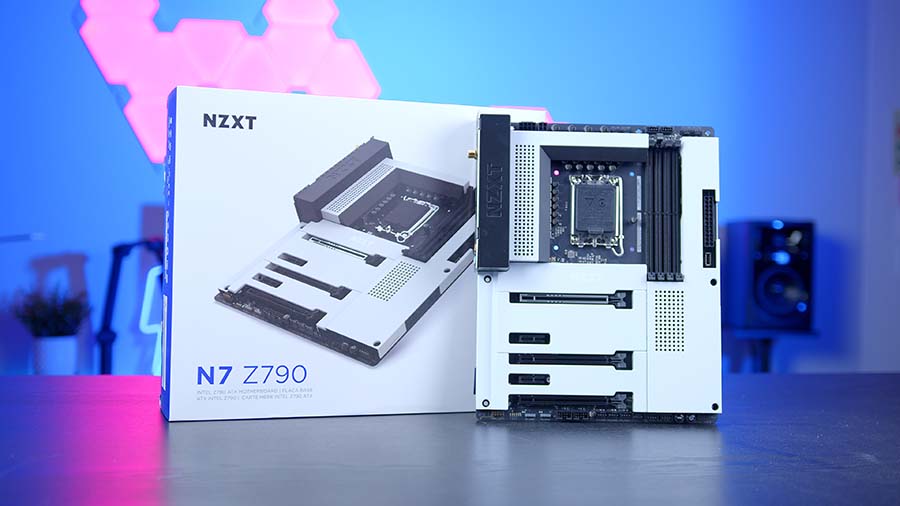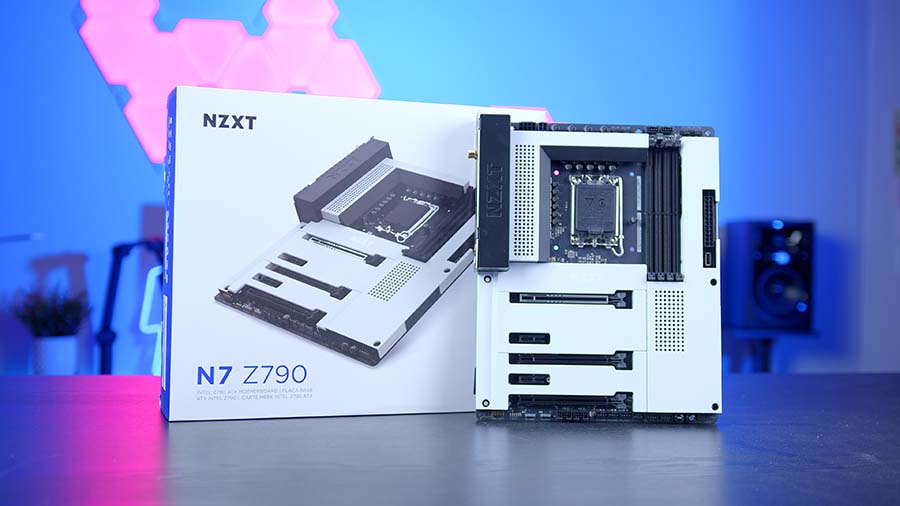 NZXT's N7 Z790 is our best overall choice for this roundup, sporting the best overall aesthetic, while maintaining a well-rounded set of features that competes very well with other motherboards. I've grown to like NZXT motherboards a lot more in recent years as their set of features have become much more refined.
And as expected with any NZXT product, each of their boards looks excellent, providing consumers with a sleek and sophisticated look that few manufacturers are able to rival. NZXT's signature style is ever-present as always and once again sits at the forefront of design.
Speaking of features, the N7 Z790 is similar to the MSI MAG Z790 TOMAHAWK MAX, sporting a Gen5 PCI-E x16 slot, and a great set of rear IO for consumers to choose from. The N7 Z790 unfortunately doesn't offer any Gen5 SSD capability, but does still offer a great set of features that most users building a mid-range or high-end system will be more than happy with.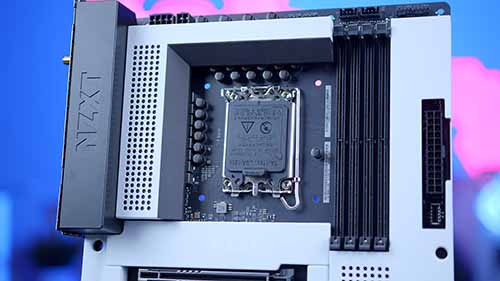 Buy the NZXT N7 Z790 on:
4. ASUS TUF Gaming Z790-Pro WiFi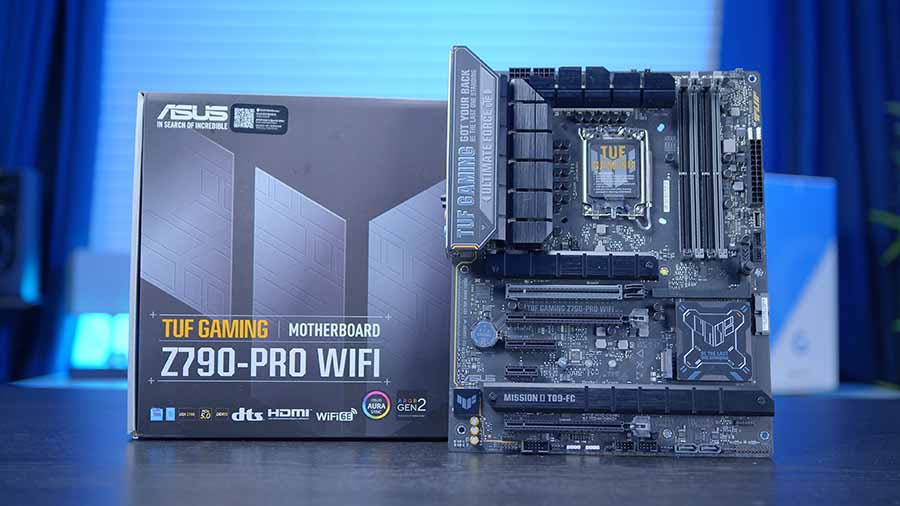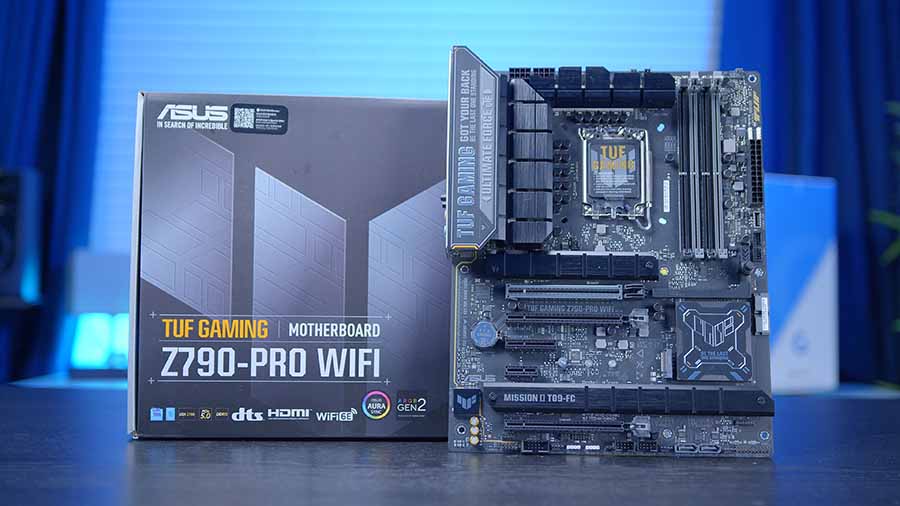 ASUS's TUF Gaming Z790-Pro is a solid gaming-focused option for those looking to build a PC with a Core i7-14700K. These boards have been a mainstay of Intel and AMD systems for years, and have always been a reliable choice for those on a more restrictive budget.
Features wise, consumers can leverage a 16+1+1 VRM power phase design on this board, so you should be able to push your CPU past its rated speeds with some overclocking. RAM overclocking is equally impressive here too, with the Z790-Pro offering speeds up to 7800MT/s with 192GB being the max capacity too.
There isn't any support for Gen5 SSDs on this motherboard, but as I've alluded to above, unless you've got a lot of extra cash to spare you're unlikely to be purchasing one of these straight out of the gate. Rear IO and networking is great on this motherboard, there's no USB 2.0 in sight, and consumers can leverage either 2.5 Gigabit LAN, or WiFi 6E.
Original Review by Jay Harris: ASUS TUF Gaming Z790-Pro WiFi Review – ASUS' New 14th-Gen TUF Board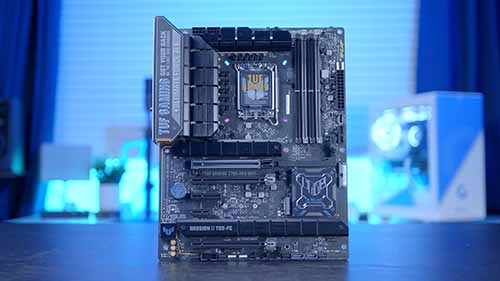 Buy the ASUS TUF Gaming Z790-Pro WiFi on:
5. Gigabyte Z790 AORUS Pro X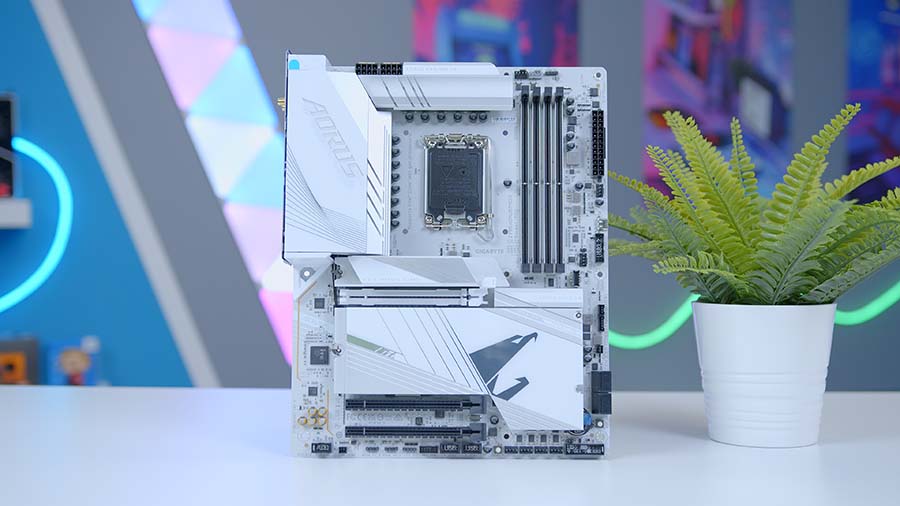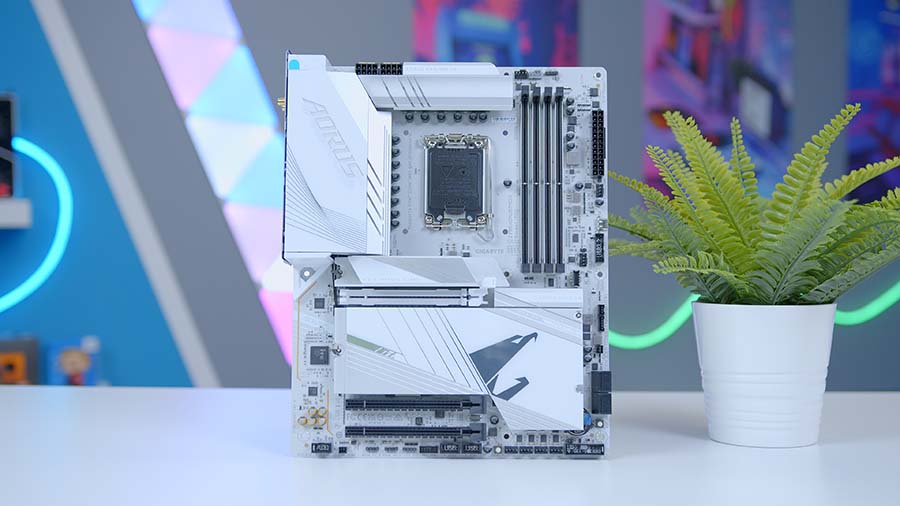 Gigabyte's Z790 AORUS Pro X is the final motherboard in our testing roundup, and is one of the best white motherboards on the market. If you buy a white component, it isn't often that the manufacturer will paint the whole part white, but Gigabyte went above and beyond here, colouring the PCB white too. If you're looking to build a fully white system, Gigabyte's Z790 AORUS Pro X is definitely worth considering.
Looks aren't everything however, and Gigabyte know it. The Z790 AORUS Pro X comes well equipped offering consumers widespread Gen5 capability, 5 Gigabit LAN and WiFi 7. By doing so this board acts as much more than just the aesthetic choice and is more than capable of pairing with the i7 14700K.
Overclocking should be great too, as there's 18+1+2 VRM power phases to play around with, which should be more than enough to squeeze some more performance out of the Core i7-14700K. It is also worth drawing attention to the smattering of high speed USB ports on the rear IO, providing a vast set of options for consumers to plug their peripherals into.
Original Review by Jay Harris: Gigabyte Z790 AORUS Pro X Review – A 14th-Gen Beast!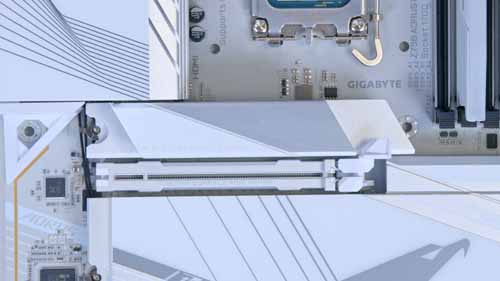 Buy the Gigabyte Z790 AORUS Pro X on:
How We Tested the Best Motherboards for the 14700K
To determine which motherboard is the best option to pair up with the 14700K, all of the boards that we've looked at have gone through the wringer in a series of tests and analysis. We do this to ensure each option offers a solid value-proposition, along with a great set of features too. There are also a plethora of considerations that we take into account when analysing motherboards:
PCI-E x4 and 16 Slots
Networking Options
Rear IO
VRM Power Phases
Form Factor
Front IO
Quality of Life Features
Aesthetic
Pricing
Frequently Asked Questions
Does the 14700K Work with Z690 Motherboards?
Yes it will. You may have to update the BIOS of your chosen board, but it should work without any problems once this is done.
Is the 14700K Worth It?
It depends on your use-case and budget. The 14700K isn't the most exciting generational performance upgrade that we've seen. But despite this, it is still Intel's best Core i7 option when it comes to performance alone.
Do I Need to Change My Cooler Mounting for these Boards?
As long as you have a cooler that comes with LGA1700 mounting hardware, you shouldn't need to change anything.