Introduction
Ever since DDR5 RAM initially appeared on the market, lots of PC hardware experts -including us- would encourage consumers to steer away from these kits. This was mainly due to their outrageous pricing compared to DDR4 memory, for very little improvement to performance. But thanks to a number of price reductions in early 2023, the paradigm shifted to favour DDR5, which is now clearly the better option for anyone looking to build a gaming PC from scratch.
With that in mind, you might be wondering what DDR5 RAM kits will be the best at elevating the performance, aesthetic, and value of your gaming PC. Well, we've tested a range of DDR5 memory and cultivated of the best RAM kits available. Whilst we used DDR5 kits with 32GB capacity to test the memory in our roundup, all of the products featured are also available in kits that vary in capacity and speed, which will also adjust their pricing in accordance to the provided performance.
Best DDR5 RAM: Corsair Vengeance RGB DDR5
Honestly, there wasn't much to separate all of the memory we tested, but Corsair's Vengeance RGB DDR5 just edged out the competition to take our top spot. Offering a balanced combination of performance, reliability, value, and RGB lighting, this RAM is a great choice for any PC build. Plus, there are plenty of variations available, which means consumers will be able to find a kit that is suitable for their system pretty easily.
Suggested Article: Best RAM to Buy for the Intel Core i5 13600K
All RAM in Our Testing Roundup
Corsair Dominator Platinum RGB
The Best DDR5 RAM
1. XPG Lancer RGB DDR5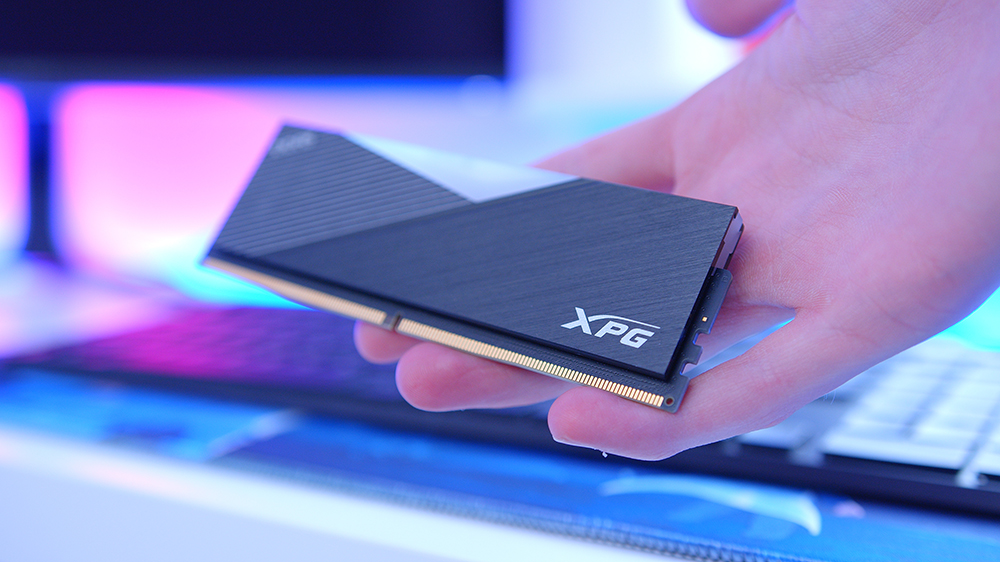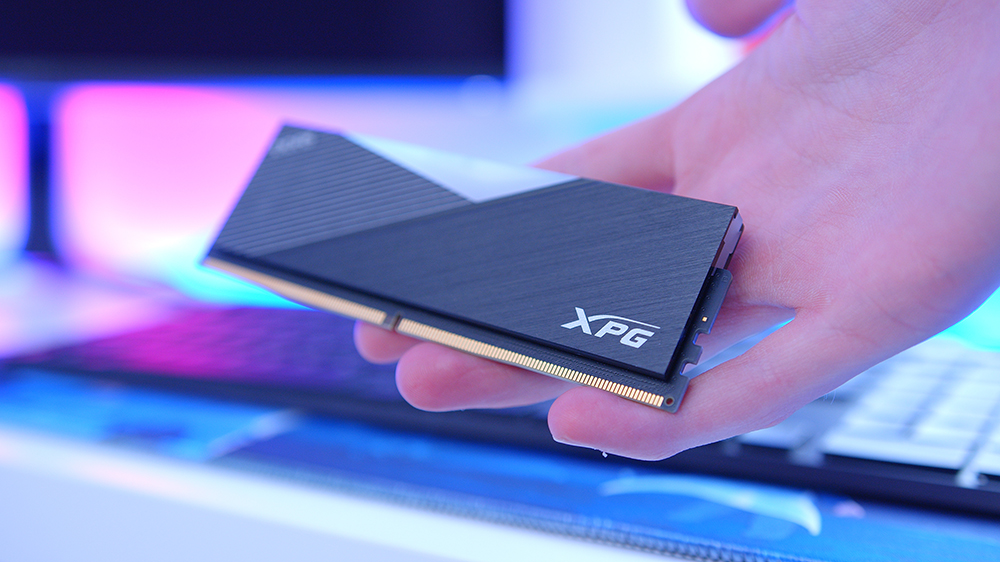 XPG's Lancer RGB kits are one of the cheapest DDR5 kits we've seen, making it an ideal choice for gamers wanting access to DDR5 memory within their budget PC builds. In one of our PC builds, we managed to find a 2x16GB kit for less than $100, a price that easily competes with DDR4 kits of the same capacity.
Despite the lower price point, this memory boasts all the features and performance you'd expect from most DDR5 RAM. Available with transfer speeds of up to 6000MT/s, it will be easy to find a configuration that can keep up with the demands of your games and applications.
As for the design, the Lancer RGB comes in either black or white, with both options offering a sleek look that will fit in with workstations and gaming PCs with ease. Whilst the RGB puts this kit towards the gamer aesthetic, there are non-RGB versions available for those not wanting to distract colleagues.
The main concerns we have with XPG Lancer memory is the varied latency, which can be anywhere between CL30-CL40. Higher latency can significantly impact performance, while lower latencies are pricier versus other kits, so you'll want to find a balance between the two if you're being more price conscious.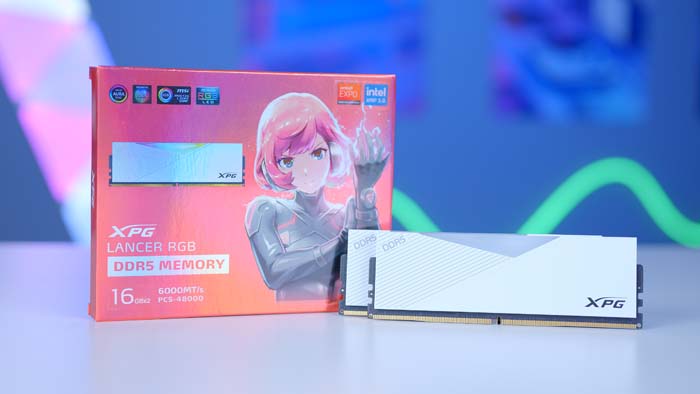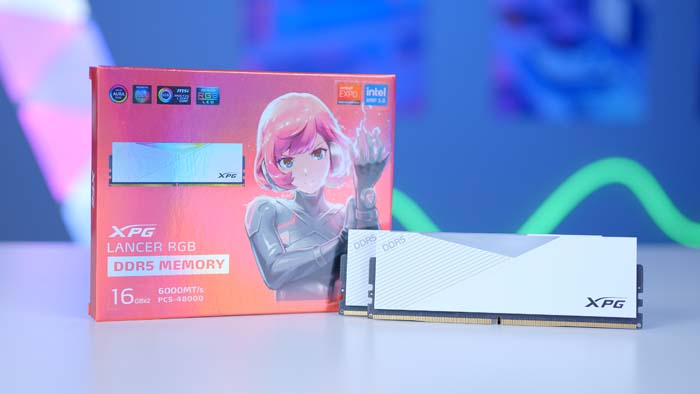 Buy the XPG Lancer RGB DDR5 on:
2. Kingston FURY Renegade DDR5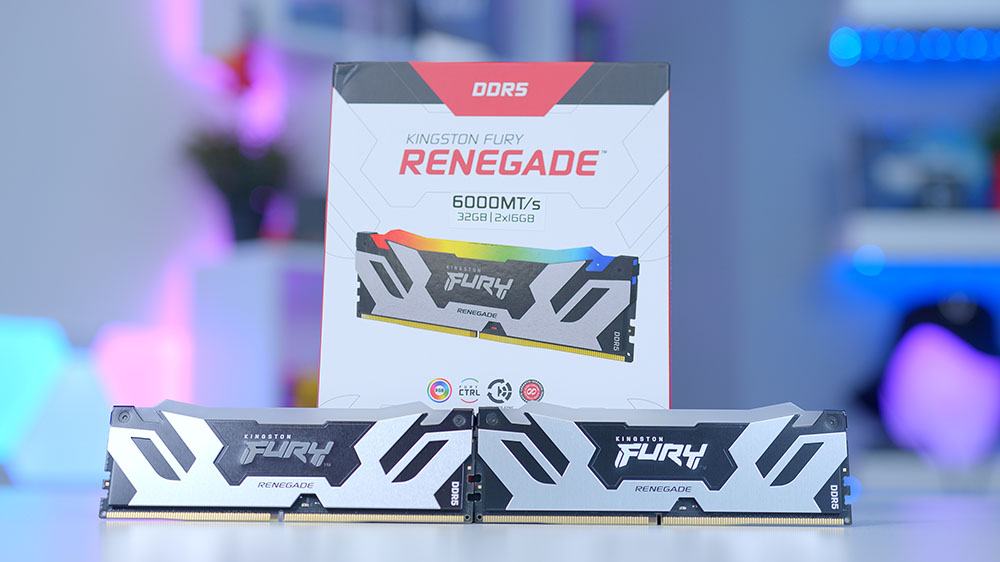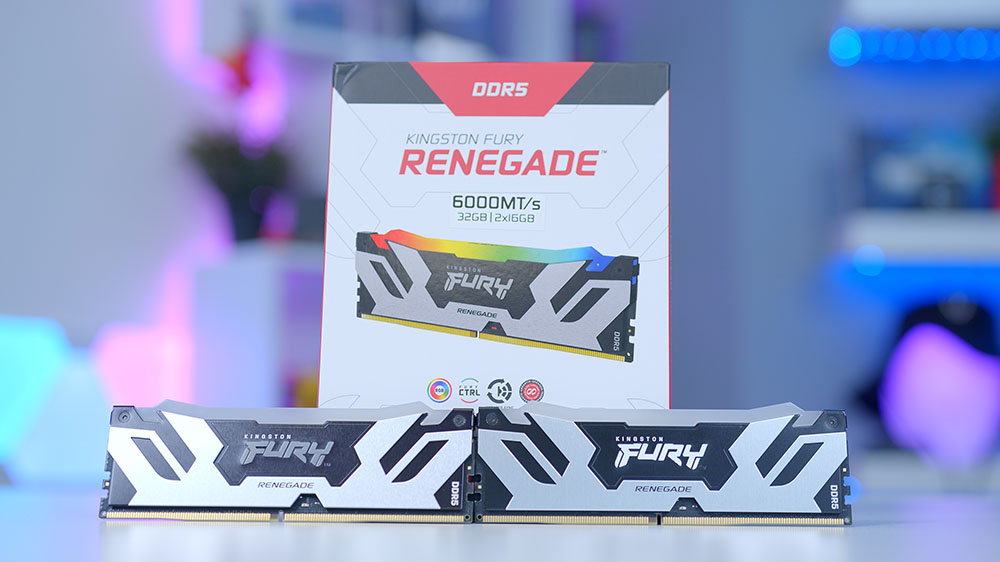 If you're looking for affordable RAM that will stand out within a gaming PC, then Kingston's FURY Renegade is arguably the best choice. Along with a jagged shape on the DIMM sticks, the silver accents on the heatsinks is a lot more eye-catching than the typical block colour-schemes on other memory.
To top it all off, the strip of RGB lighting accentuates the unorthodox outline, resulting in a design that is perfect for any gaming PC.
But this kit is not all about looks, as the FURY Renegade also has the performance to back up its distinct look.
For example, this memory offers transfer speeds of up to 6000MT/s, allowing users to maximise the performance supported by the best AM5 motherboards available. On top of this, these kits are available at a capacity of up to 96GB with two DIMMs, which is much better than the 64GB limit on other DDR5 memory.
Whilst we're fans of the FURY Renegade's appearance, especially the white variant, the design isn't going to be to everyone's liking. This RAM is rather eccentric compared to the rest of the market, with the silver heatsinks and unconventional shape being less than ideal for those wanting to maintain a sophisticated look.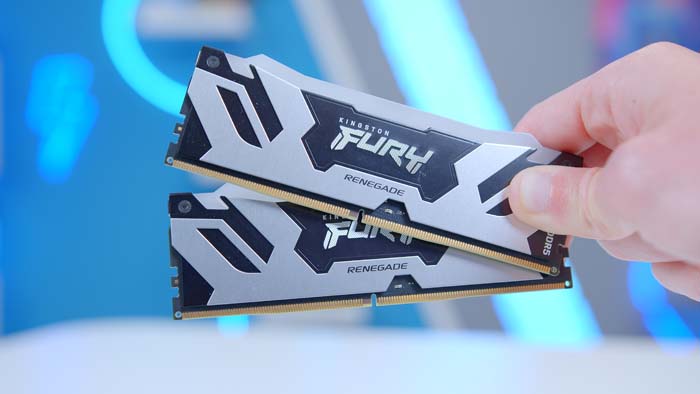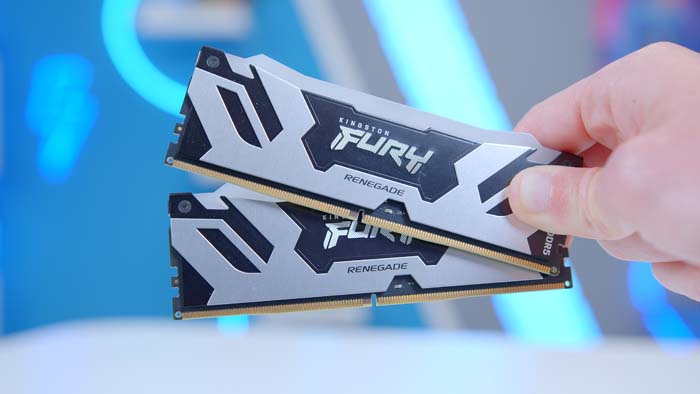 Buy the Kingston FURY Renegade DDR5 on:
3. Corsair Vengeance RGB DDR5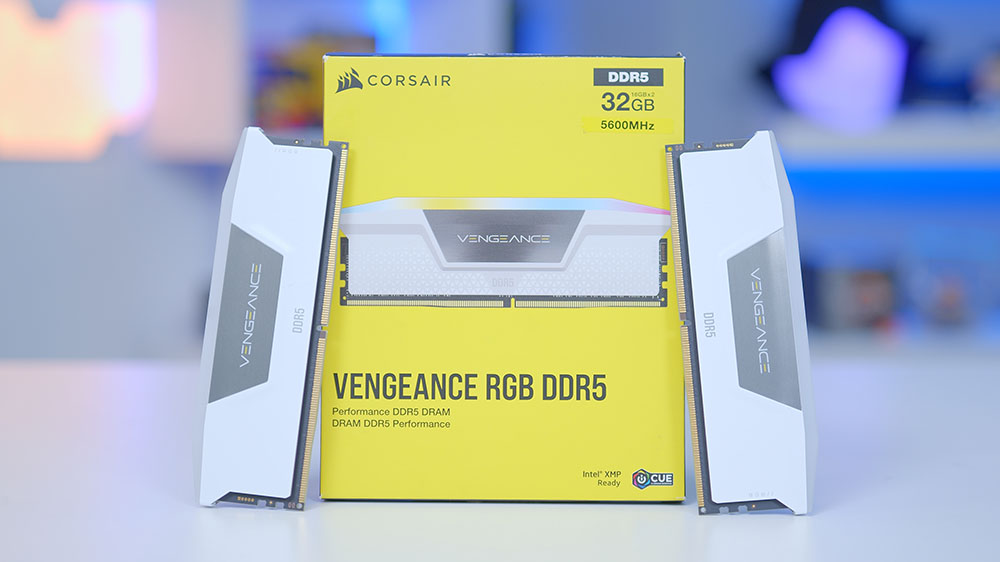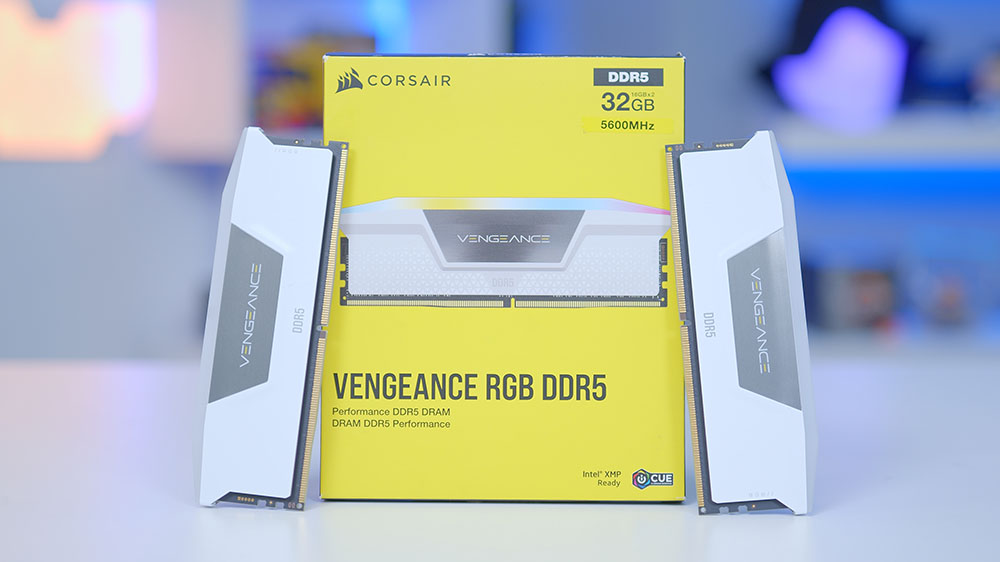 Corsair's Vengeance series of memory has proven to be a reliable option over the years, and the RGB DRR5 version is no different. Striking a strong balance between price and performance, the Vengeance RGB DDR5 is a good choice for budget and mid-range consumers that want a smooth and responsive experience for a lower price tag. Corsair's range of Vengeance RAM frequently appears in our PC builds, and it is yet to let us down.
In terms of performance, the Vengeance RGB DDR5 comes in plenty of variants, with a maximum capacity of 192GB and transfer speeds of up to 5600MT/s.
This means that consumers should have no issues finding a choice that fits within their price range while offering the performance needed to optimise their system. As for the design, the main advantage this RAM has is the custom RGB lighting, which can be easily controlled with Corsair's industry-leading iCUE software.
Unfortunately, this memory has been eclipsed by other DDR5 memory when it comes to pricing. Whilst this RAM is still fairly affordable compared to other options on the market, including options from Corsair themselves, it is slightly more expensive to get the same performance available on the previous memory we've tested.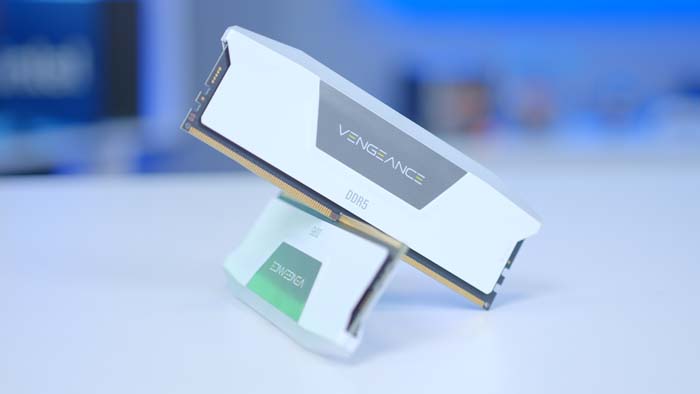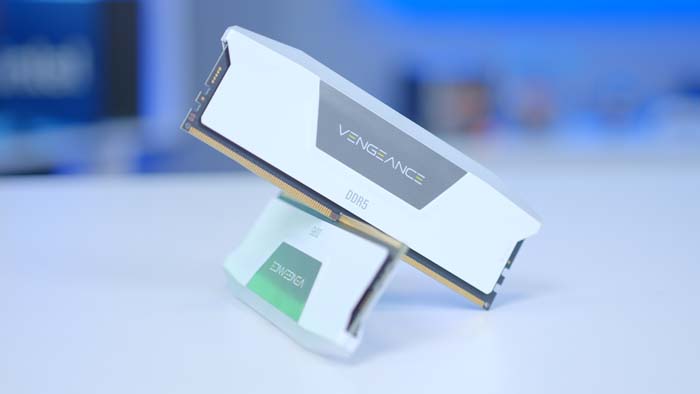 Buy the Corsair Vengeance RGB DDR5 on:
4. Corsair Dominator Platinum RGB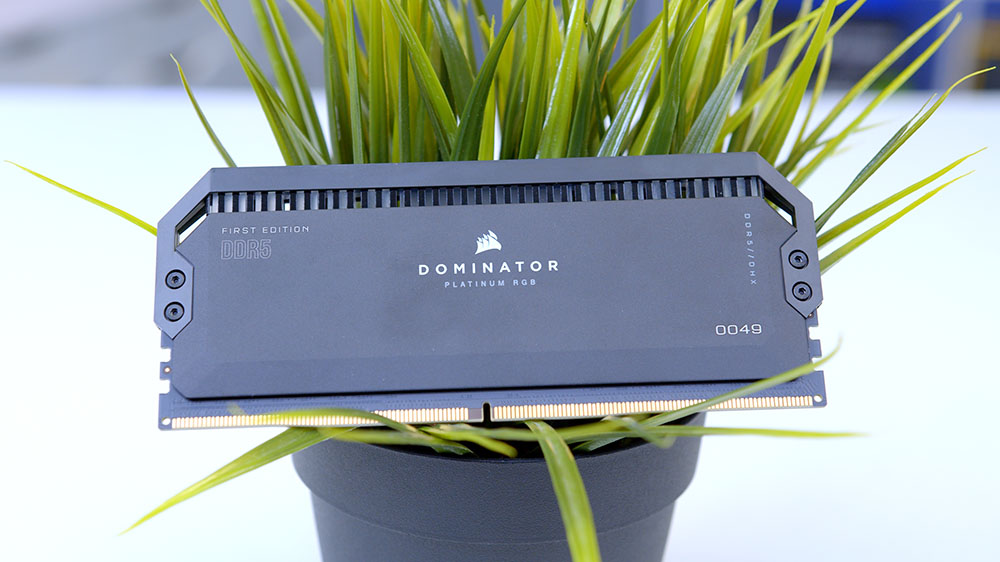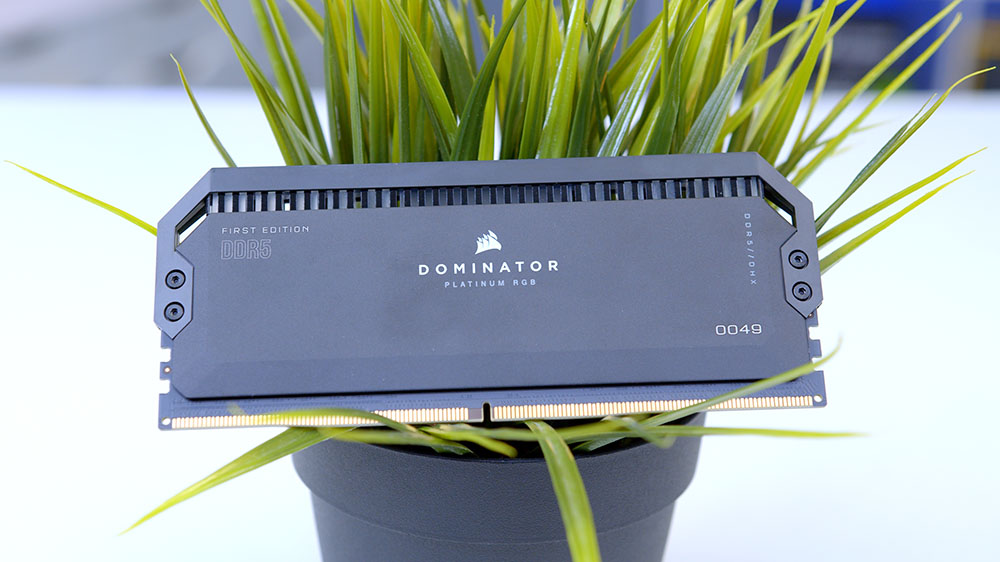 For high-end consumers looking for memory that looks as good as it performs, then the Corsair Dominator Platinum RGB is bound to cater to your needs. As one of Corsair's more luxurious designs, the Dominator Platinum is designed to provide high-quality performance whilst bolstering the appearance of your build, mainly thanks to its distinct lighting effects.
When it comes to performance, this RAM offers up the 64GB of capacity, with transfer speeds of up to 5600MT/s. Like all of the RAM we've tested in this roundup, the capabilities on offer from the Dominator Platinum makes it an ideal choice for users wanting to overclock their RAM to optimise performance.
However, the most enticing part of this kit in particular is the aesthetic, with the metallic and industrial design providing a premium feel to a PC build. Also, the RGB integration is very distinct, with the sectioned Capellix LEDs making this design appear futuristic, which is perfect for a gaming PC. In a similar fashion to Corsair's Vengence, the lighting effects and performance of this RAM can be adjusted with ease using their iCUE software.
Unfortunately, this design comes at a cost, with most of these kits being significantly pricier than alternative offerings with the same performance. Even with the DRR5 price drops closing the gap to the other kits on the market, the Dominator Platinum isn't for those looking for the best bang for their buck. Also, the variations of this RAM are fairly limited, with only a maximum capacity of 64GB available for each kit. This is more than enough for most modern systems, but it limits the upgrade path for enthusiasts that want to get the best performance possible from their build.
Original Review by Jay Harris: Corsair Dominator DDR5 Review – The Best DDR5 Memory Kit?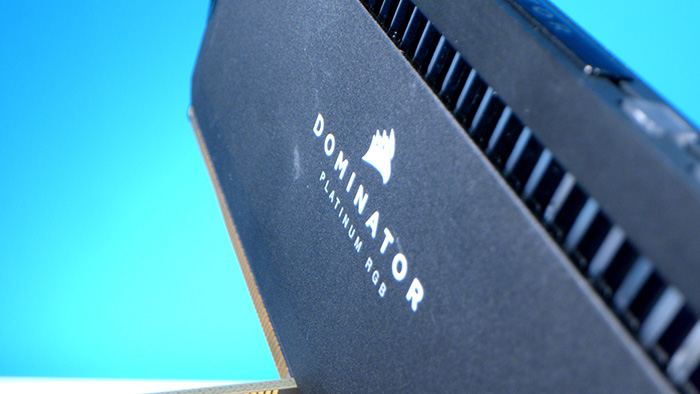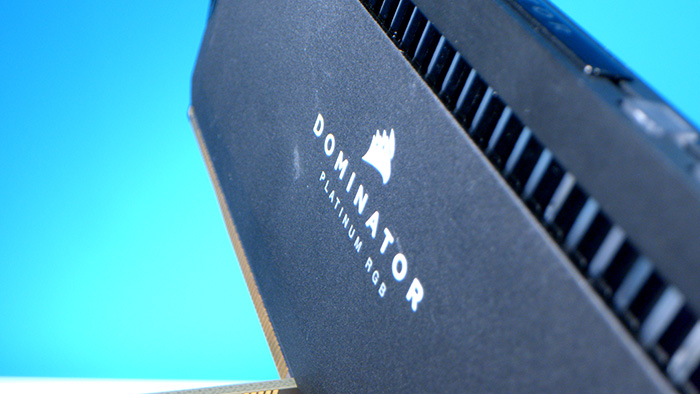 Buy the Corsair Dominator Platinum RGB on:
How We Tested the Best DDR5 RAM
To determine which RAM kits are the best options for consumers, there are a number of factors that we take into account, alongside our experiences with the product in question. These factors include:
Speed
Latency
Thermals
Aesthetic
Pricing
Frequently Asked Questions
How Much Memory Does My PC Need?
Whilst 16GB RAM should be enough to handle the demands of modern games, but we'd recommend 32GB to ensure consistent performance for years to come.
Is DDR5 Better than DDR4?
In terms of performance, DDR5 is better than DDR4 memory because of the higher transfer speeds. However, DDR4 is still a viable choice for budget-oriented PCs.
How Much Should I Spend on RAM?
For the typical PC builder, we'd recommend spending around $100 to $150 on a RAM kit, as this will provide the best combination of speed and memory capacity.