Introduction
Gigabyte has been a mainstay in the motherboard space for as long as we can remember. Every time there's a new launch on the horizon, Gigabyte are ready on the trigger with brand new boards that cater to a myriad of consumers from budget, all the way up to the high-end.
With the launch of Intel's Raptor Lake refresh (or 14th-Gen CPUs), Gigabyte have released a range of new options that utilise an entire new set of features that focuses on high performance. In this review we'll be taking a look at one of these boards – the Z790 AORUS Pro X.
This is Gigabyte's second most expensive motherboard on the market currently, and we'll be doing a deep dive on the design, features, along with covering what's in the box of this absolute titan of a motherboard.
Buy the Gigabyte Z790 AORUS Pro X on:
Intel 14th-Gen – What's On Offer?
Intel's Raptor Lake Refresh (or 14th-Gen) brings a new set of processors that utilises the LGA1700 socket that we've seen on both 13th and 12th-Gen CPUs. This isn't particularly common for Intel, as their platforms normally become EOL after two generations. However, the new Raptor Lake refresh takes the impressive performance that we saw with the previous 13th-Gen, and dials it up a notch.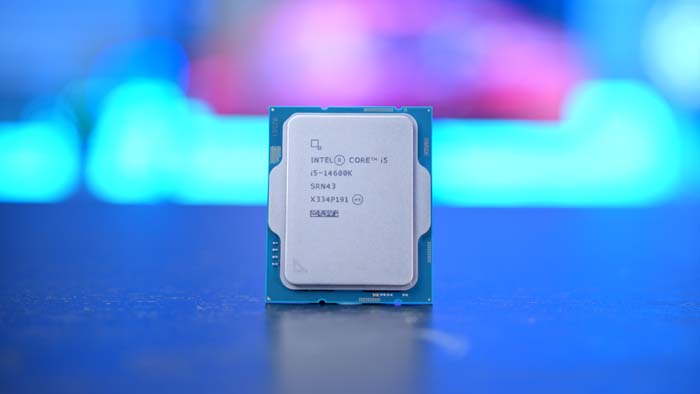 It does this by increasing the clock speed, straight out of the gate. This means that all of the SKUs from the Core i5, all the way up to the Core i9 should be running considerably faster than their previous generation counterparts. In short, this means more frames in your favourite games, and quicker export and render times in those intense workstation applications.
Suggested Article: Intel Core i9-14900K Review – A 13900KS in Disguise?
The new motherboards further enhance this by providing consumers with a mass of high speed USB ports, better VRM power delivery and whole load of other features that are synonymous with top-end systems. While Intel 14th-Gen does look to cater to a range of consumers, there's definitely more of a priority on power and high performance, which is to a degree – a double-edged sword. But despite this, these new processors will be replacing 13th-Gen options, seating them as the new performance kings for Intel.
AORUS Pro X Design & Aesthetic
Taking a look at the design of the AORUS Pro X, this motherboard follows Gigabyte's familiar design that we've seen on previous generation motherboards, but everything is chunkier, and white this time around. There's more heatsinks spanning across the entirety of the PCB, along with a massive amount of metal that covers the VRMs and the rear IO too. Admittedly, I do like the rugged gunmetal design that Gigabyte has used for the Pro X. The brushed design on the heatsinks provides some texture and contrast, which I feel a lot of motherboard manufacturers struggle to do.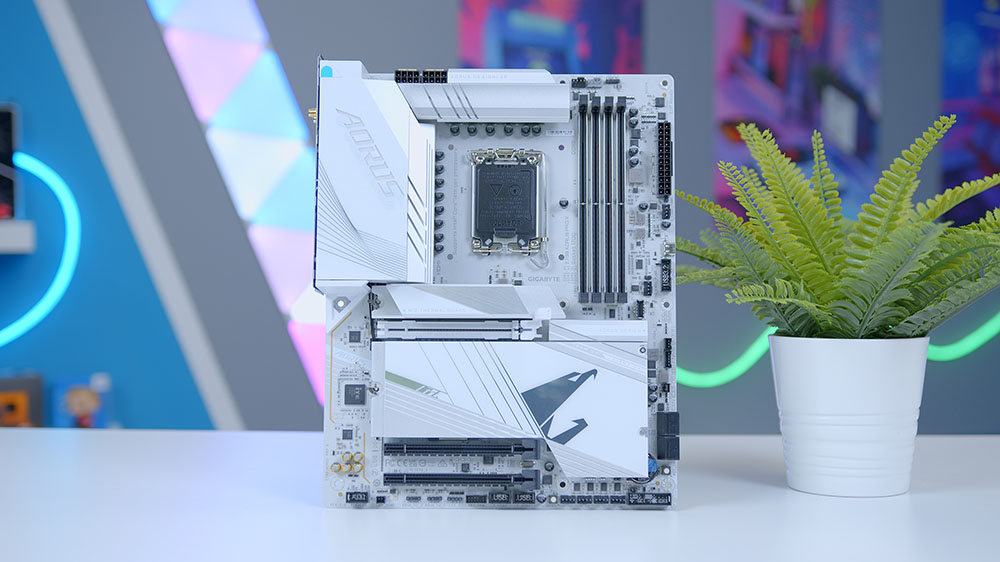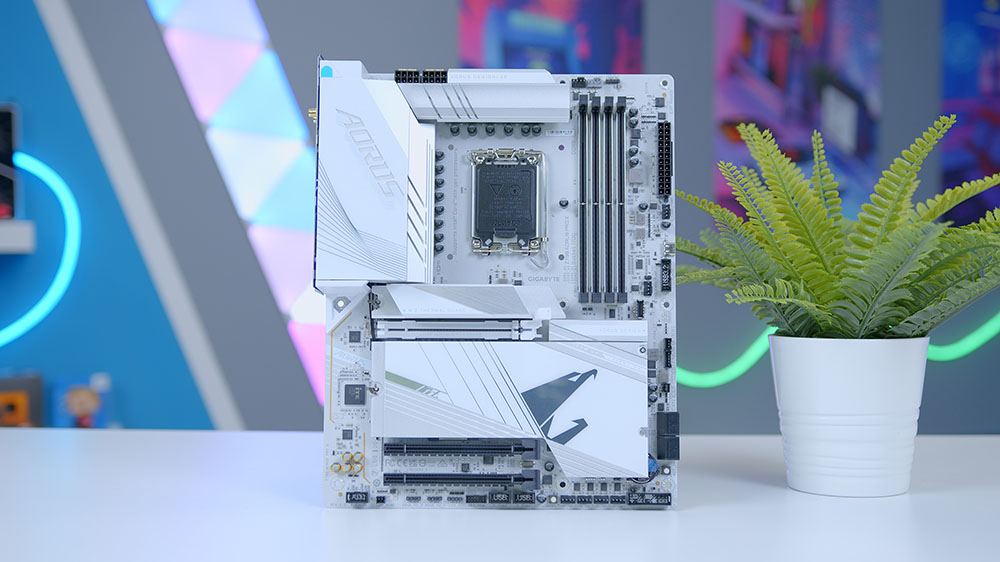 On the top of the rear IO heatsink, you'll find an RGB panel, which can be fully customised within Gigabyte's software. I do quite like the RGB panel on this board, it just provides consumers with some additional flair for their system. There's also plenty of RGB headers on this motherboard too for those with fancier components.
To summarise, the design of the AORUS Pro X is definitely fancier than your average motherboard, and does appeal to the gamer aesthetic with all of the brushed metal heatsinks. The AORUS Pro X is a sophisticated looking board that provides loads of flair and will blend in quite well with a significant number of PC builds.
Features We Like
Gigabyte's Z790 AORUS Pro X is a very feature-rich motherboard, and because of this, there's plenty to cover off and take a brief look into. We've noted down some of the main features that we like, and dislike below:
Massive VRM Power Delivery
The AORUS Pro X sports a 20+1+2 digital VRM power phase design, geared towards those that plan on pushing their system to the max. All of the VRMs are covered in an array of heatsinks that covers the entire surface area of the CPU power delivery system. Heat is also efficiently dissipated with the heatpipe that spans the heatsink array too.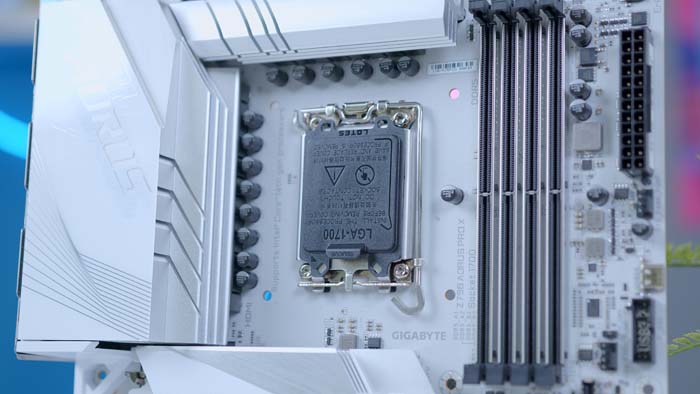 Widespread PCI-E Gen5 Support
Gigabyte have put more of a focus on Gen5 compatibility with the new boards this time around. Both the primary graphics card and M.2 slot both support Gen5 bandwidth. This means consumers can install one of the latest Gen5 SSDs into this board. There's also some futureproofing too for the next generation of graphics cards that are likely to utilise PCI-E 5.0.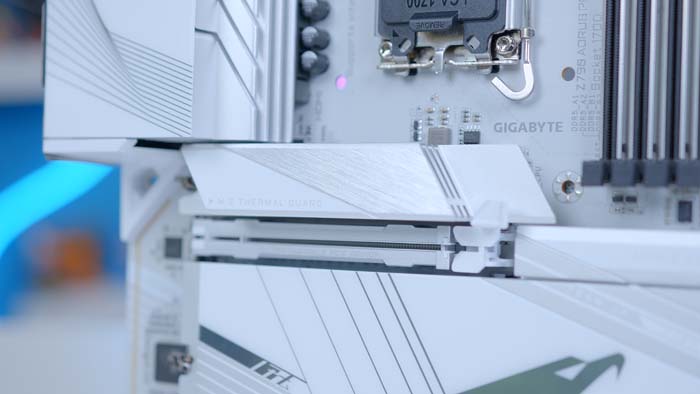 Insanely High Speed DDR5 Speeds
Consumers have the option to overclock their DDR5 kits up to 8266MT/s. For those of you with very fast memory kits, you'll be able to make use of the unparalleled speeds here, ensuring performance is maximised across your entire system.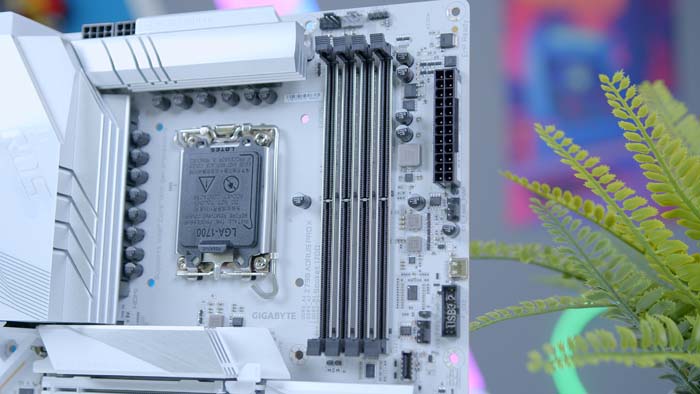 Bountiful Rear IO
On the rear IO, consumers can leverage a myriad of different ports for a number of peripherals and accessories. The AORUS Pro X has a total of 14 ports, most of which are USB 3.2 Gen2 Type-A options. On this board you'll also find a full audio suite, WiFi 7, and a 10 Gigabit LAN port, along with Q-Flash and Clear CMOS, providing some extra quality of life options which can alleviate build hassle.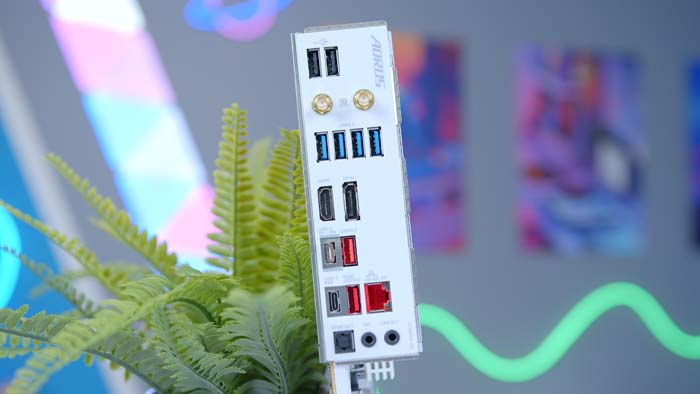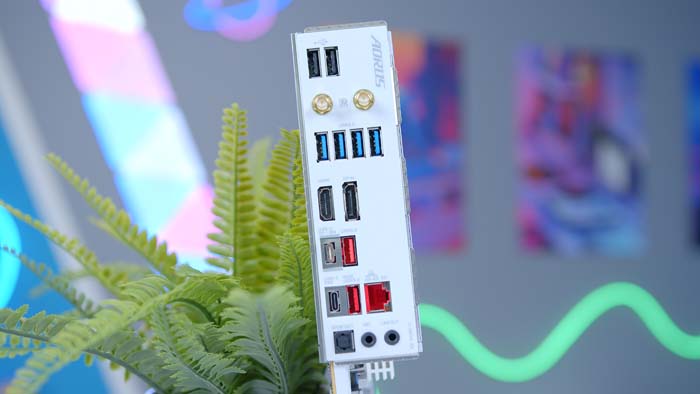 Features We Don't Like
WiFi 7
WiFi 7 is probably the most useless feature of this motherboard, for a number of different reasons. Firstly, there are effectively no devices on the market that support it, and this includes routers. So if you've picked up this board because WiFi 7 sounds super exciting, you'll want to make sure you have a router that supports it before hand.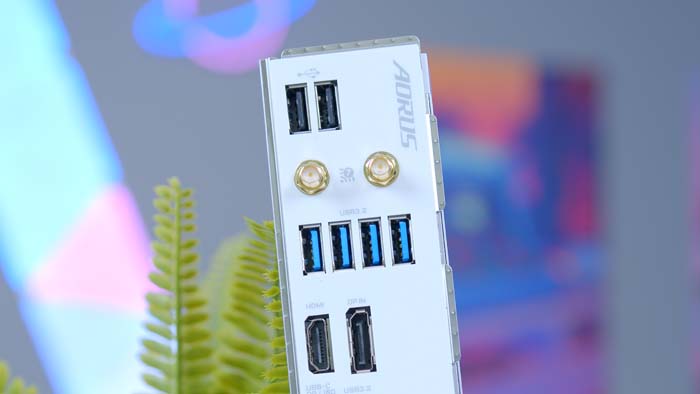 Secondly, WiFi 7 doesn't improve a whole lot beyond stability. This new generation of wireless internet just provides consumers with more stability, there's not much of an improvement to speed, and there's not a new band for consumers to connect to. So there's generally not a major benefit to picking up a motherboard that has it. But the most disappointing part is that the inclusion of WiFi 7 has probably bumped up the price on this motherboard a fair margin. WiFi 6E would have been perfectly fine, and cheaper in comparison.
Too Much 'Ultra Durable' Armour
This complaint aligns more with the overall cost than anything else. You'll find that pretty much every slot on the Z790 AORUS Pro X has a metal casing which acts as 'armour' to protect the pins and slot itself. I get why Gigabyte have done this, but I imagine this has creeped up the cost a fair bit. Although the armour will have its use to protect each slot, it just feels unnecessary, especially because pretty much every slot uses it.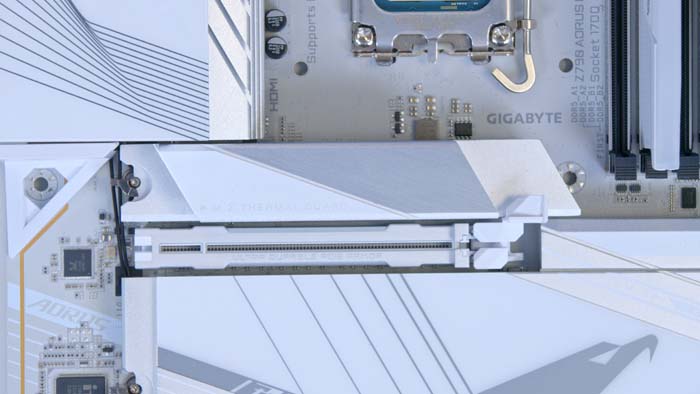 What's In The Box?
As this board is a pretty expensive high-end option, there's a number of awesome extras that come in the box. All of these additional accessories can help ease the building process, providing consumers with some extra ways to manage and look after their system.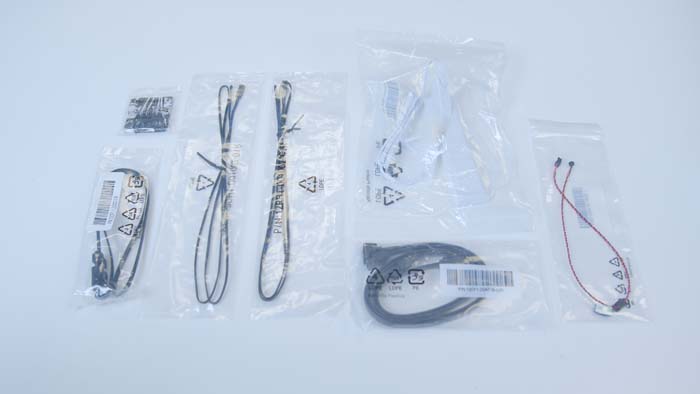 In the box, consumers will find some extra SATA data cables for any older storage drives. A thermistor cable which can help consumers ensure thermals stay in check. Along with a spare M.2 latch as well to ensure that your M.2 drives are fastened in place without any extra tools.
Conclusion
Gigabyte Z790 AORUS Pro X
Product Name: AORUS Pro X
Brand: Gigabyte
Features

Design

Performance

Value For Money
Summary
Gigabyte's Z790 AORUS Pro X motherboard is a gorgeous white PCB that fully encapsulates what it means to build a high-end system. The AORUS Pro X is a feature-rich option that sports a vast number of slots, ports, and headers, giving consumers the ability to customise and configure a build with this motherboard to their heart's content. On top of all of the modern features that this board has, the AORUS Pro X is a sophisticated white option that provides an extremely clean look for your system. White motherboards aren't generally common, so its nice to see a manufacturer offer a white board as a flagship for a CPU launch. It is worth noting that the AORUS Pro X is definitely not cheap, but I'd argue you're paying for the sheer amount of features that this board offers. And although I do think the inclusion of WiFi 7 is a bit pointless, I understand why Gigabyte have included it, and hopefully it gets some use as more devices start to support it.
Pros
✅ PCI-E Gen5 SSD and Grpahics Card slots.
✅ Gorgeous white aesthetic.
✅ Designed to handle top-end 14th-Gen processors.
Cons
❌ Very very expensive.
❌ WiFi 7 is effectively pointless.
❌ All of the durable armour seems unnecessary.