Introduction
Intel's 14th-Gen CPUs are part of their Raptor Lake refresh, revitalising their renowned 13th-Gen range with some quality of life benefits. Despite these CPUs not being the best value at launch, consumers are likely to flock to these new options when they see some new price drops. Alongside the new CPUs, Intel's board partners have also released some of the best Intel 14th-Gen motherboards, offering a newer set of features, better support for overclocking, with some sporting new designs too. The older boards also offer a solid-value proposition for those looking to build an Intel 14th-Gen PC, which makes choosing a motherboard a difficult decision.
So how do you choose? In this roundup we've saved all the hassle of researching for you, by rounding up the best Intel 14th-Gen motherboards on the market. We've covered an awesome set of motherboards catering to varying use-cases and budgets for those looking to get started on a 14th-Gen PC build. We've done an in-depth analysis and tested each board to forge an overview and determine why each option is a solid offering for a 14th-Gen system.
Best Intel 14th-Gen Motherboards: MSI MPG Z790 Carbon WiFi
In our testing we've determined the best Intel 14th-Gen motherboard to be the MSI MAG Z790 Carbon WiFi. Although the Z790 Carbon WiFi isn't the newest refreshed option it is still a heavy hitter when it comes to features, design, and overall quality. Consumers picking up this motherboard can expect a vast and bountiful set of slots, ports, and expansion options, including support for a Gen5 SSD, a plethora of USB 3.2 Gen2 ports, and high speed overclocking.
Yes this board is pricier than most options, but the Z790 Carbon WiFi is well worth the additional cost to ensure that consumers get the most out of their 14th-Gen PC build.
Suggested Article: Best AMD GPUs to Buy in 2023
All Intel 14th-Gen Motherboards in Our Testing Roundup
Best Intel 14th-Gen Motherboards
1. MSI MAG B760 Tomahawk WiFi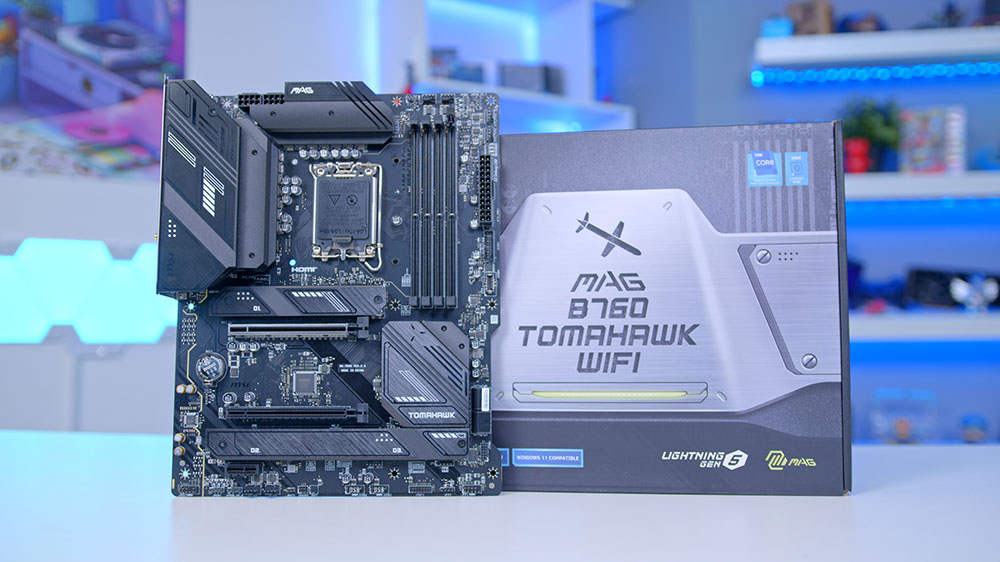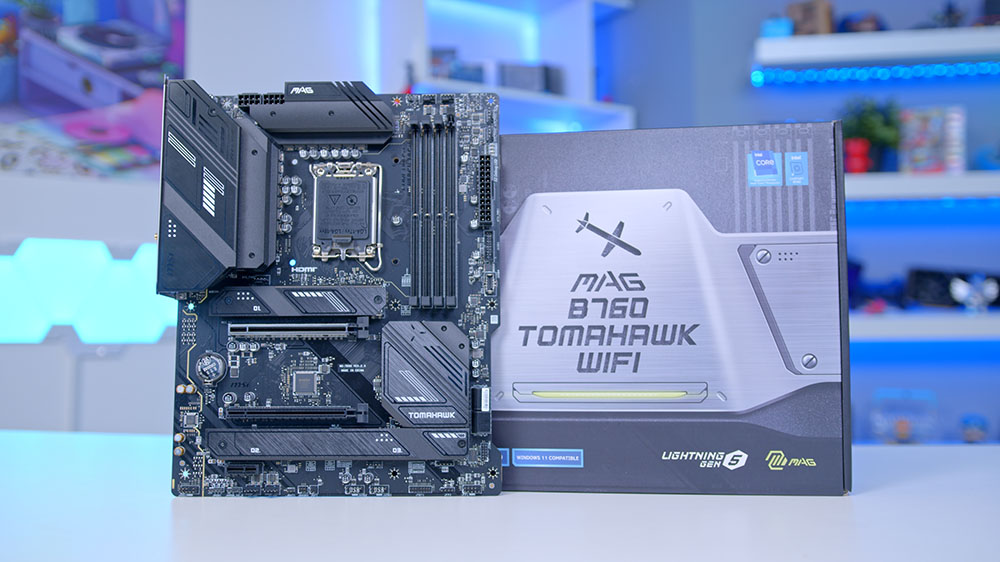 The MSI MAG B760 Tomahawk WiFi is a budget Intel motherboard designed to offer a well-rounded set of features at a much cheaper price point in comparison to the rest of the market. Generally speaking, consumers looking to pick up this board are likely to secure a Core i5 14th-Gen CPU or lower, for a price conscious build. In terms of features, the MAG B760 Tomahawk WiFi is well equipped, sporting DDR5 DIMM slots that can be overclock to 7000MT/s. Gen5 is also a feature on this motherboard, with the primary graphics card slot offering PCI-E 5.0 bandwidth. We're not seeing Gen5 M.2 support on this board, but there's still three Gen4 slots to choose from.
For a budget board, connectivity is pretty solid. With nine ports in total on the rear IO, the vast majority of these options are high speed USB 3.2 Gen2 options. Consumers can also leverage a wired 2.5 Gigabit LAN speed, alongside WiFi 6E, for those that prefer a more wireless setup. What's more, the black industrial design on the B760 Tomahawk should blend in pretty well with other dark components.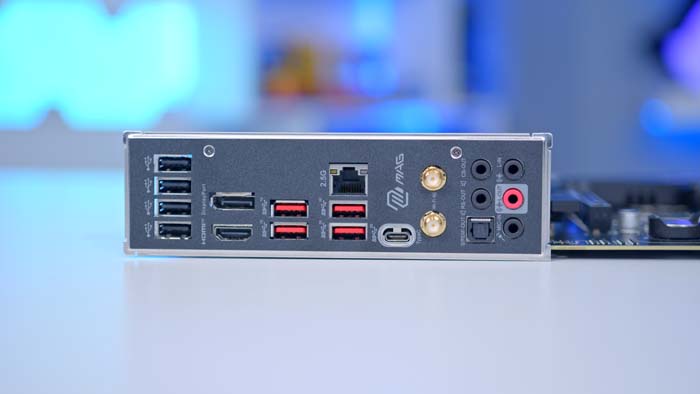 Buy the MSI MAG B760 Tomahawk WiFi on:
2. ASUS TUF Gaming Z790-Pro WiFi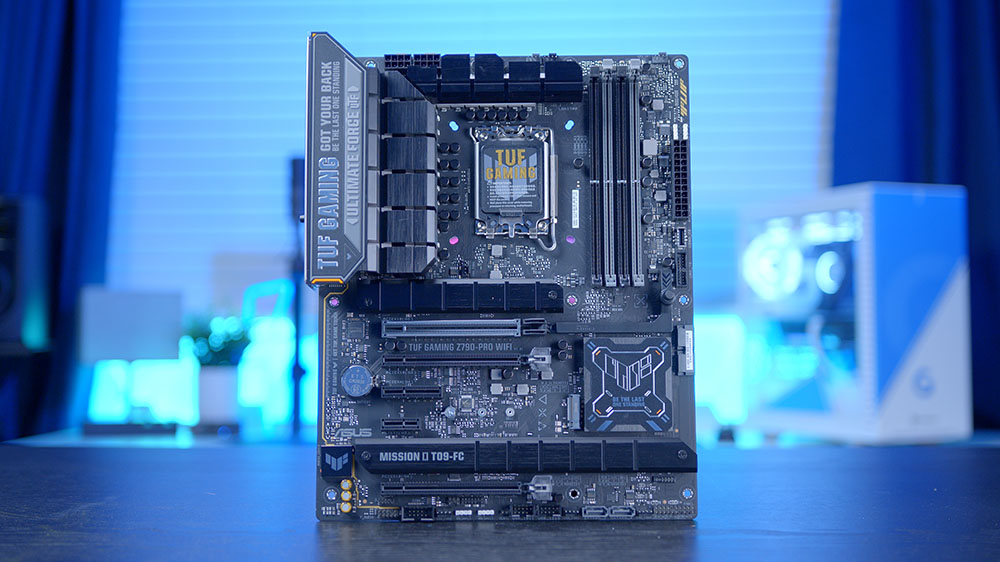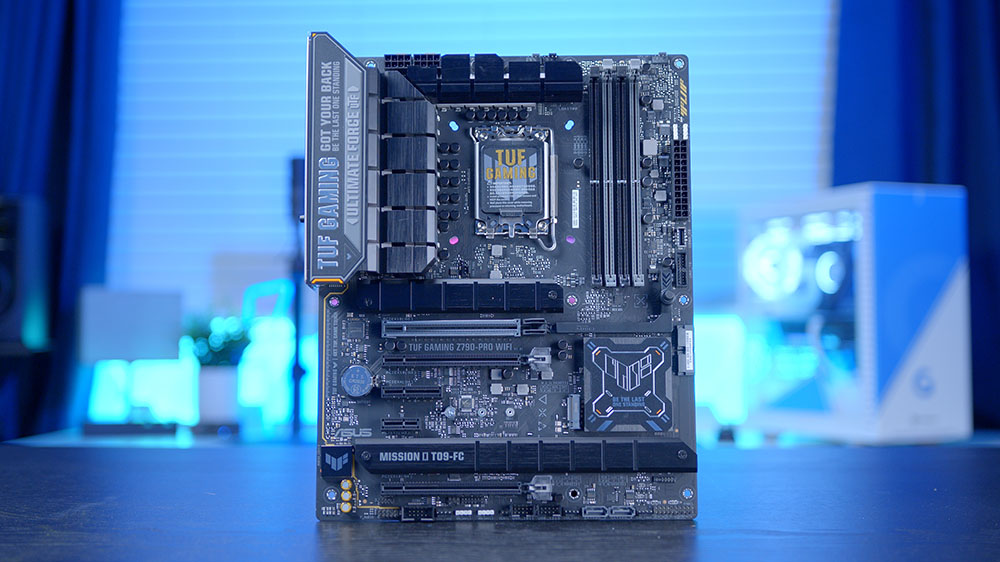 ASUS' TUF Gaming Z790-Pro WiFi is one of their refreshed motherboards that launched alongside Intel 14th-Gen CPUs, offering some slightly newer and enhanced features versus its older Z790 and Z690 counterparts. On the overclocking front, consumers can utilise the 16+1+1 VRM power stages, which should provide a medium stable overclock, for those looking to push their system. This board also offers DDR5 RAM speed up to 7800MT/s, which should provide a boost in certain applications and games. Gen5 capability is reserved for the graphics card slot, which is a shame, as we'd like to see more boards support Gen5 SSDs too.
Compared to the B760 Tomahawk, rear IO is slightly weaker, with one less port this time. However, the makeup of these ports is entirely high speed options with no USB 2.0 in sight. The TUF Gaming Z790-Pro is a solid board, but its higher price point versus similar options is quite hard to swallow. Some consumers may want to wait for some price drops in the near future before picking up this board for their 14th-Gen PC build.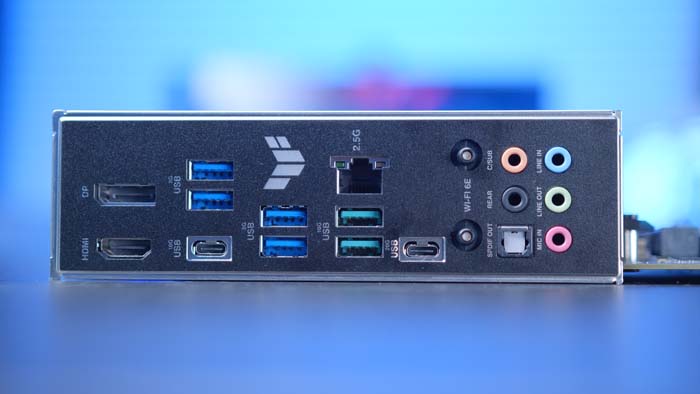 Buy the ASUS TUF Gaming Z790-Pro WiFi on:
3. MSI MPG Z790 Carbon WiFi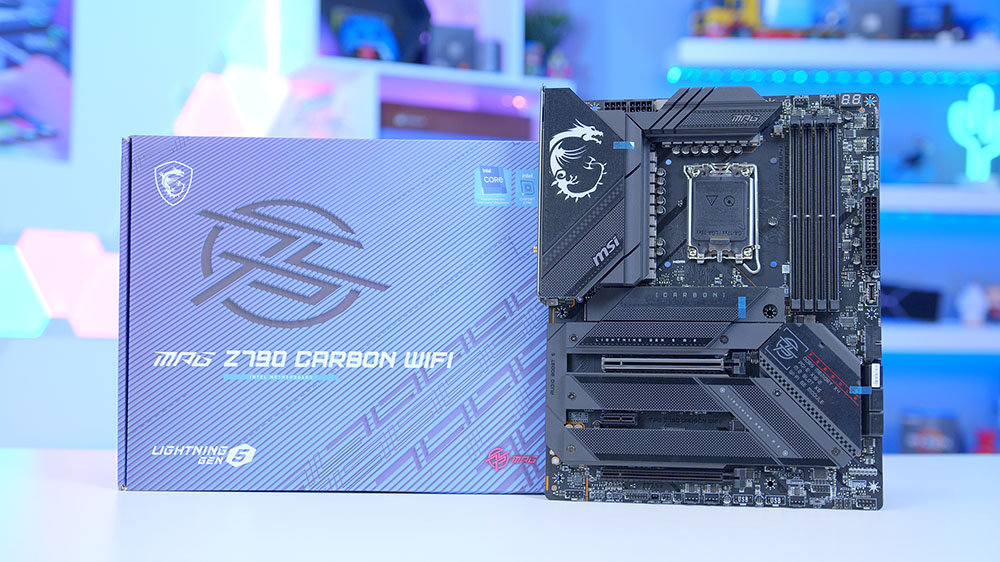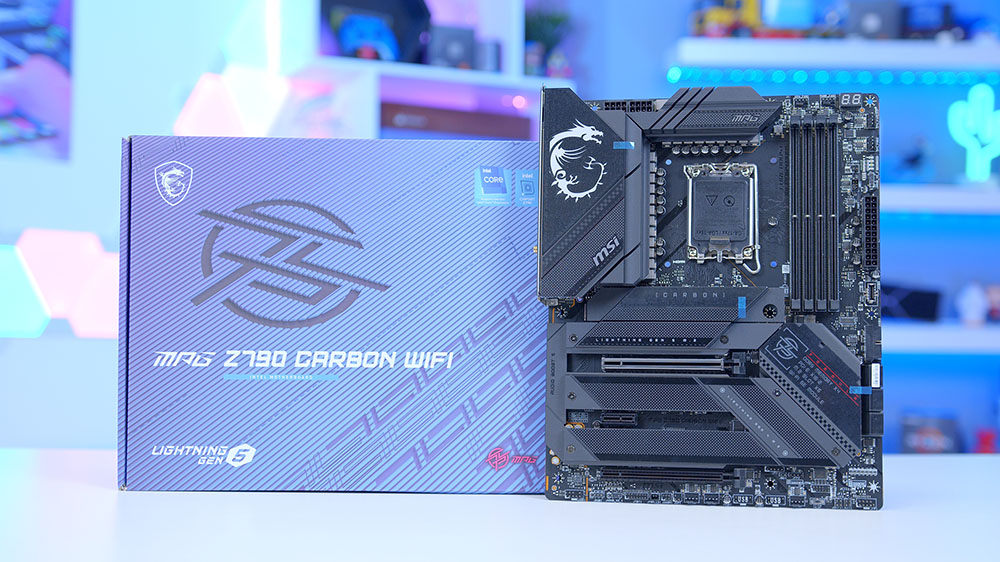 The MPG Z790 Carbon WiFi from MSI is our best overall option for this roundup offering an incredible set of features considering the price point that this board sits at. The design of this board looks excellent, the black heatsink design across the entire PCB looks excellent, and should blend in well with other components. Taking a look at the excellent features of the Z790 Carbon WiFi, overclocking is a big focus, with this motherboard offering up a 19+1+1 VRM power phase design, alongside 7600MT/s on the RAM DIMMs, which is ideal for consumers looking to push their Core i7 or Core i9 systems.
Consumers are able to leverage more widespread PCI-E 5.0 support, with users being able to utilise their blazing-fast Gen5 SSDs. Rear IO is also great too, with the Carbon WiFi offering up ten total ports, with zero USB 2.0 in sight, with only high speed ports available. Pricing is the biggest caveat with this motherboard, as the Z790 Carbon sits well above the $300 at the time of writing. But I'd argue the higher price point is well worth the stronger set of features and quality this board offers.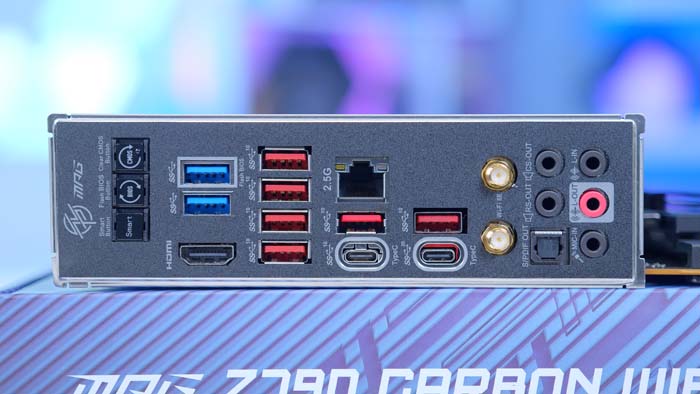 Buy the MSI MAG Z790 Carbon WiFi on:
4. Gigabyte Z790 AORUS Pro X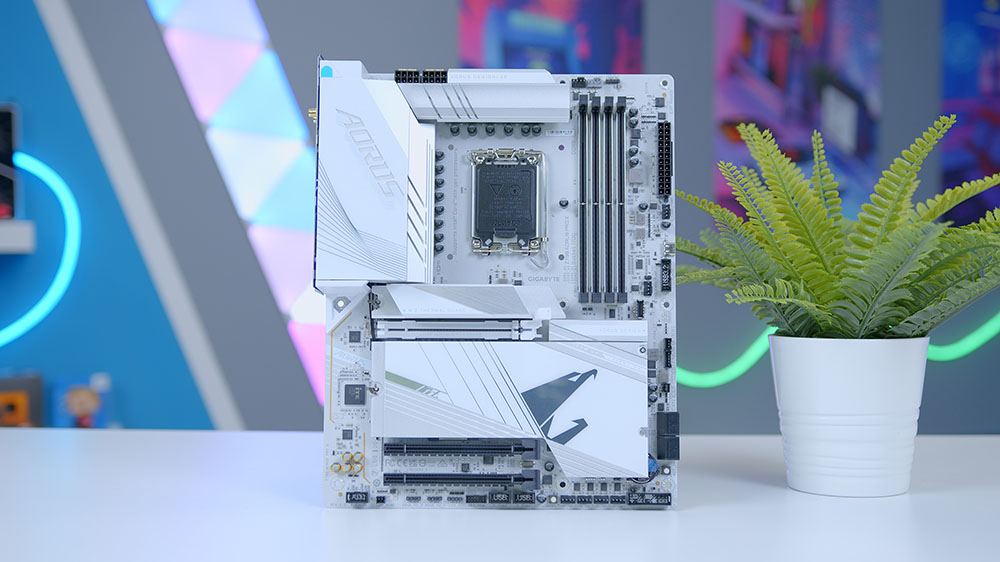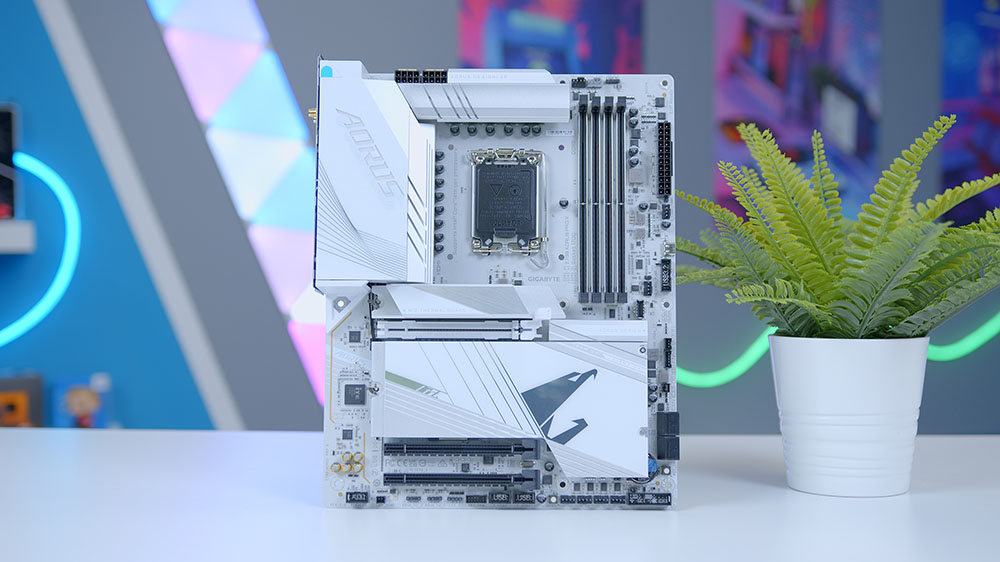 Gigabyte's Z790 AORUS Pro X is one of the best looking motherboards on the market right now, geared towards enthusiasts with a lighter themed PC in mind. This refreshed 14th-Gen option, offers 18+1+2 VRM power phases, alongside support for DDR5 RAM that can be overclocked to 8266MT/s. This is ideal for consumers looking to build a multifaceted powerhouse of a PC! On the expansion front, Gen5 support is a mainstay with consumers being able to leverage PCI-E 5.0 bandwidth for graphics cards and an SSD, which is excellent to see. Users focusing on more of a workstation system will be able to benefit from lighting-fast SSD speeds.
Looking at networking, the AORUS Pro X sports a 5 Gigabit LAN port, along with WiFi 7 networking. These are definitely more enthusiast level features, but we're happy to see them regardless. And In terms of ports, this board has more than you'll ever need, with the rear IO sporting only USB 3.2 options. The Z790 AORUS Pro X is expensive, but definitely worth considering if you're an enthusiast looking to build a clean and feature-rich white 14th-Gen PC.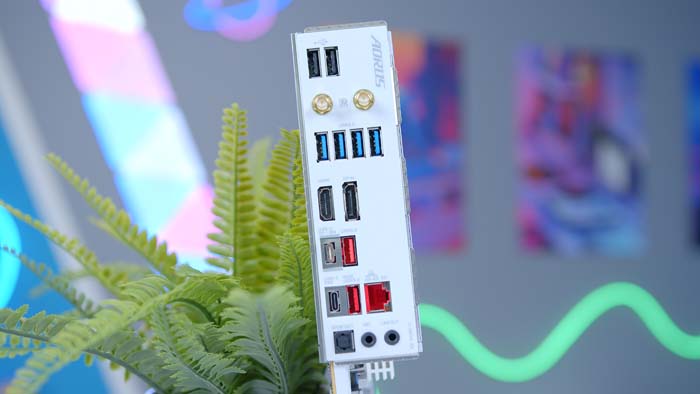 Buy the Gigabyte Z790 AORUS Pro X on:
How We Tested the Best Intel 14th-Gen Motherboards
To figure out which Intel 14th-Gen motherboard is the best option, all of the boards that we've taken a look at in this roundup have gone through a rigorous set of tests and analysis. This is done to ensure that every board offers solid performance, but also to provide an overview on what features and value-proposition consumers can expect from each option. There are also a myriad of factors that we take into account when analysing each motherboard:
PCI-E x4 and 16 Slots
Networking Options
Rear IO
VRM Power Phases
Form Factor
Front IO
Quality of Life Features
Aesthetic
Pricing
Frequently Asked Questions
Do I Need a New Motherboard for Intel 14th-Gen?
No! Provided your motherboard has an LGA1700 socket, the new 14th-Gen CPUs are fully supported on all of the LGA1700 SKUs. Just double check your motherboard doesn't need a BIOS update.
Is DDR5 Important for 14th-Gen?
Yes and no. Core i7 and Core i9 CPUs will benefit from more capable RAM, especially if you're pushing more complex multi-core workloads. But for those just gaming on a Core i5 or lower, DDR4 RAM is perfectly fine, and will save you some money.
Do I Need a Gen5 SSD Slot?
Only if you have a Gen5 SSD. Gen4 and Gen3 options will be perfectly fine for gaming, but for those wanting to minimise export times and file transfer speeds, a Gen5 SSD will be a better option.