Introduction
With a myriad of CPUs available in the current market, consumers are faced with a vast set of options from both AMD and Intel. For this reason, now is a great time to start picking up parts and start building a new gaming or workstation PC. But what are your options if you're on a budget? We've seen rising prices within the past year or so, with graphics cards certainly taking on the brunt of this, but other components have started to see price hikes too. For those looking to pick up the best CPU under $300, where do you start?
In this article, we've done all of the research for you, covering the best CPUs under $300 from both Intel and AMD's latest product ranges. We've analysed each CPU fully and put them through a series of benchmarks to see how they perform, and whether they're worth picking up versus current market alternatives.
Best CPU Under $300: AMD Ryzen 5 7600X
In our testing, we've determined that the best CPU under $300 is AMD's Ryzen 5 7600X. This modern Ryzen 7000 options offers a solid clock speed that sits over the 5GHz mark, along with a reasonable amount of cores and threads. The reason why we've picked out this option, is because it is an absolute powerhouse when it comes to gaming. Consumers can expect solid 1440p and 4K gaming performance when paired up with the right graphics card, with other CPUs not being able to offer quite the same metrics.
And because the 7600X sits on a reasonably new platform, consumers can leverage a massive range of new features, and have plenty of upgrade paths later down the line for those wanting to pick up a more powerful CPU option.
Suggested Article: HYTE Y70 Touch Review – The Best PC Case for Enthusiasts?
All CPUs in Our Testing Roundup
The Best CPUs Under $300
1. Intel Core i5 13100F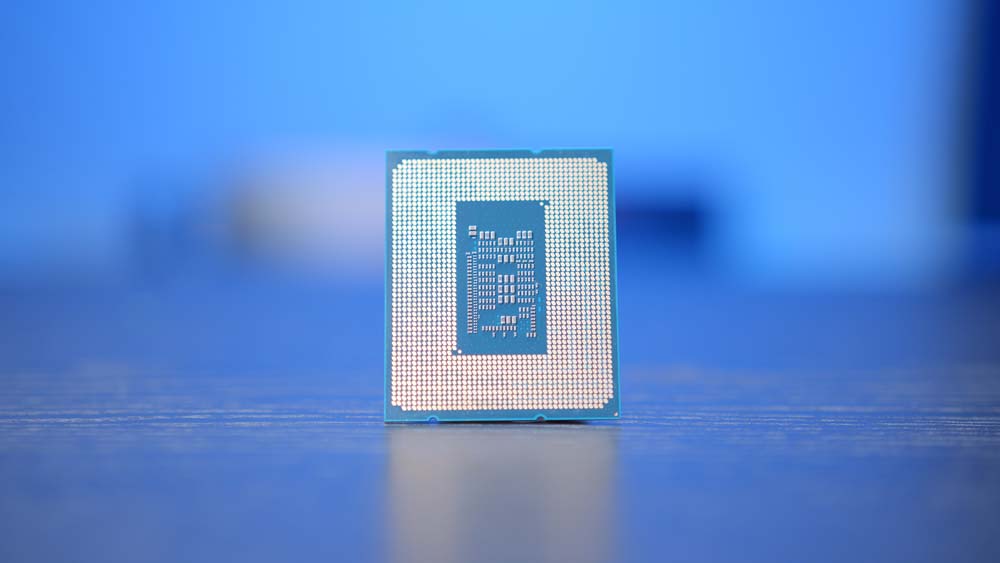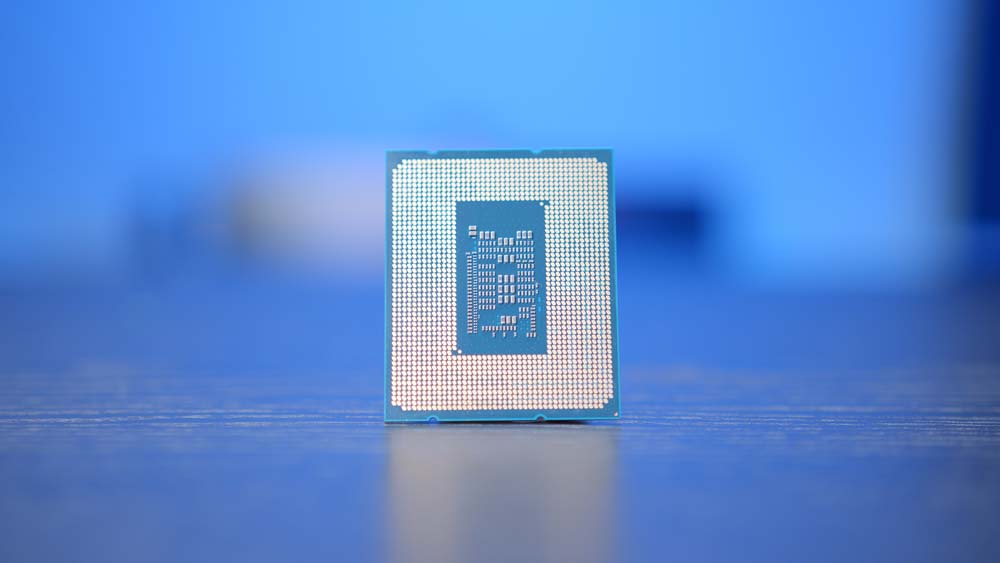 Intel's Core i3-13100F is Team Blue's budget option as part of the 13th-Gen range of processors. This particular CPU is geared towards those that need something a bit more entry level that can still offer decent performance at 1080p. The main purpose of this CPU is to provide an option for the extremely price conscious buyer, keeping those in mind that don't have $1000 to spend on a gaming PC.
In terms of specs and performance, the 13100F sports four cores and eight threads. This isn't the kind of CPU where you'll be pushing more complex workstation applications, most consumers will be primarily sticking to games. the 4.5GHz clock speed, should provide ample performance in the vast majority of Esports titles, with some legroom at 1080p in more modern options. For those looking to play at a higher resolution or jump into triple A titles, you'll likely want to look at a CPU with a little more 'oomph'.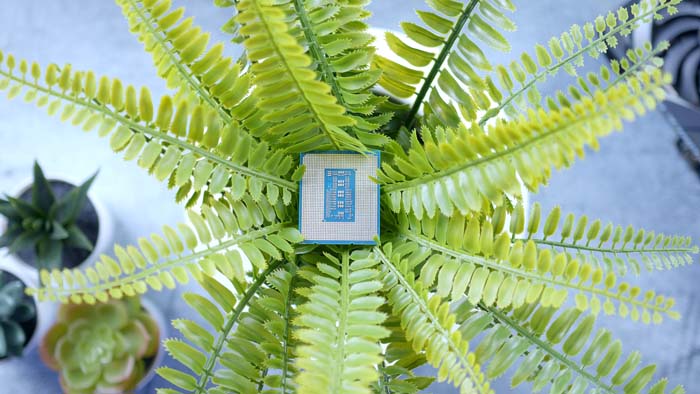 Buy the Intel Core i3-13100F on:
2. Intel Core i5 13400F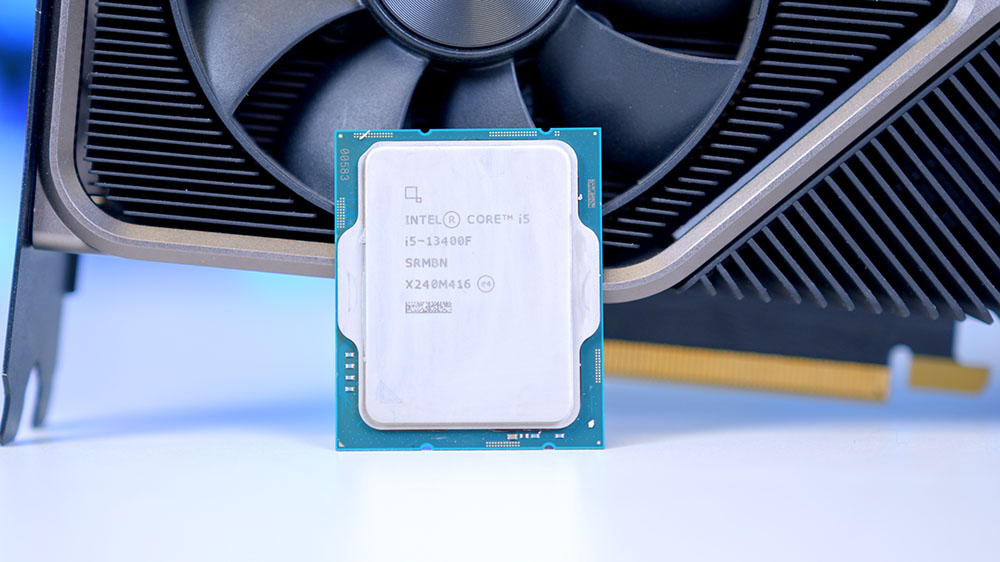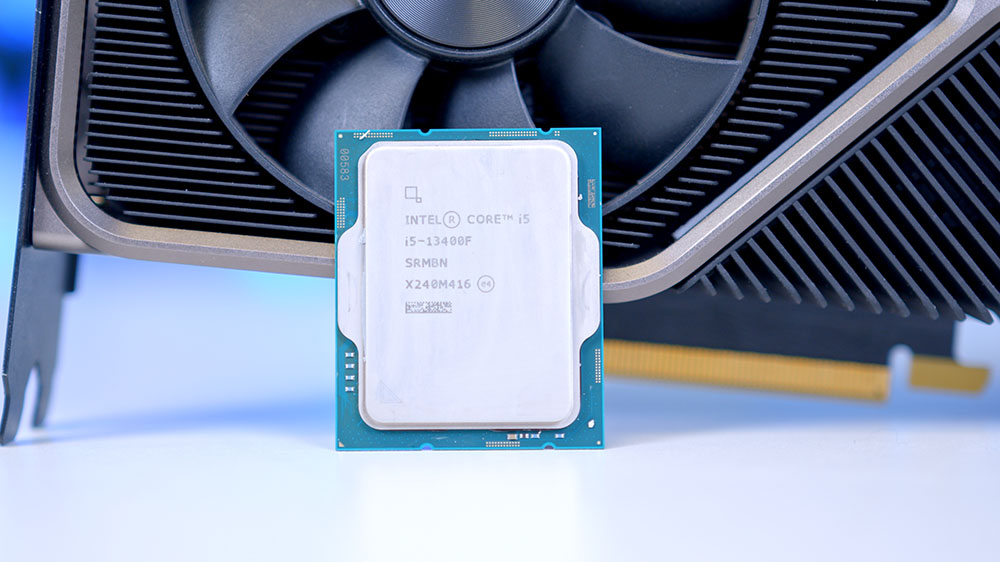 Intel's Core i5-13400F is another budget option with a little bit more 'pep' in the specs, opening up options for the price conscious buyer. Whilst this CPU is slightly more expensive than the 13100F, the price increase is worth considering based on the higher core, thread count, and clock speeds. Consumers looking at this sub-$300 CPU for their next PC build will be able to play games at both 1080p and 1440p when paired up with the right graphics card.
It is also worth noting that because of the amount of threads this CPU has, productivity workloads start to become more feasible too, providing consumers with more legroom in video composition, or 3D modelling. Unfortunately the gaming prowess of the 13400F isn't as solid as other options that we're covering within this roundup due to the weaker clock speed. So whilst this CPU is worth considering if you're on a tight budget, some extra dollars can net you better gaming metrics.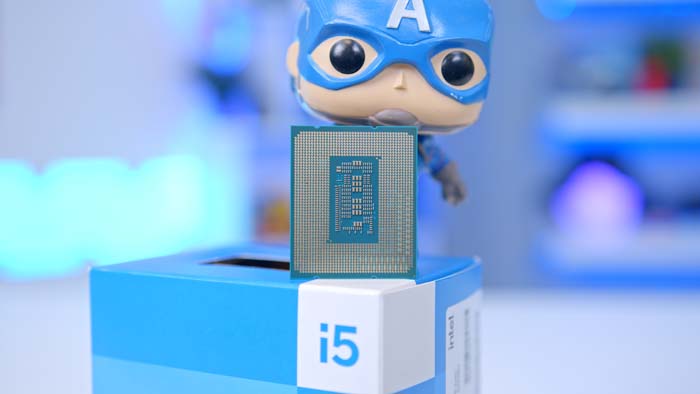 Buy the Intel Core i5 13400F on:
3. AMD Ryzen 5 7600X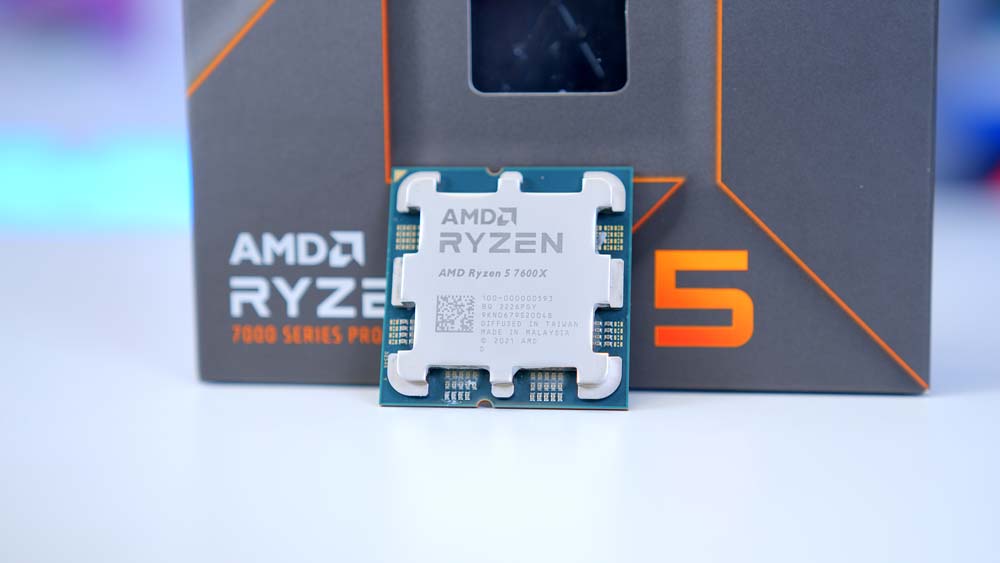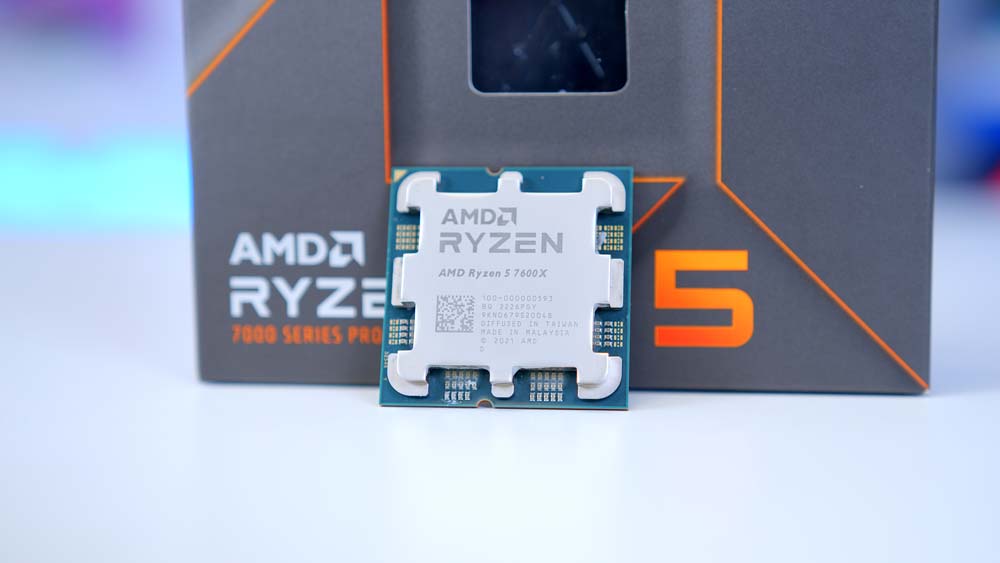 The Ryzen 5 7600X from AMD is the only Ryzen chip to grace this 'under $300' roundup, but despite it being the only Team Red option, it is one of the strongest CPUs on the market. The 7600X time and time again has managed to beat out pretty much every other budget option based on the excellent single-core metrics that it offers. This means that gaming at all three major resolutions is more possible when paired up with the right graphics card.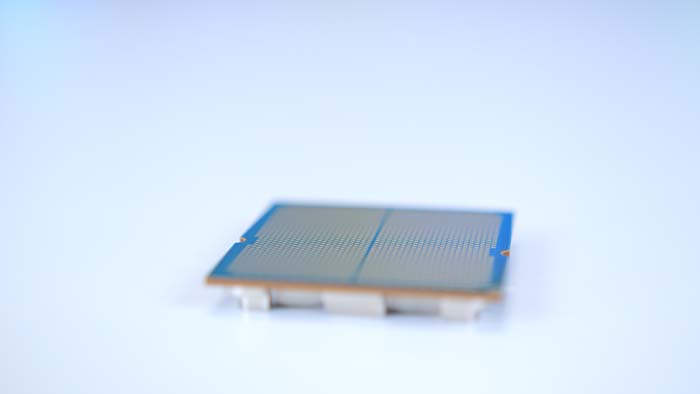 Buy the AMD Ryzen 5 7600X on:
4. Intel Core i5-13600KF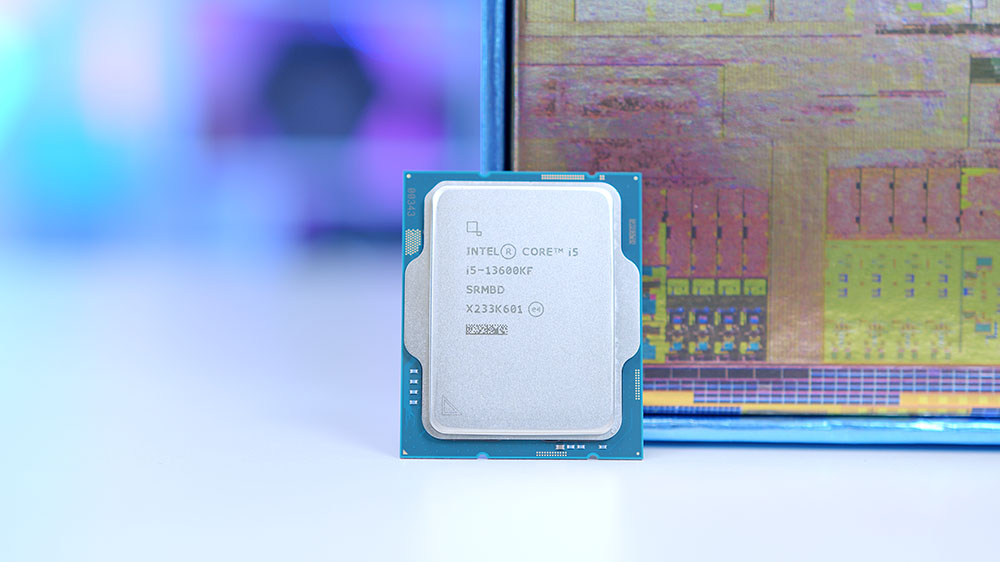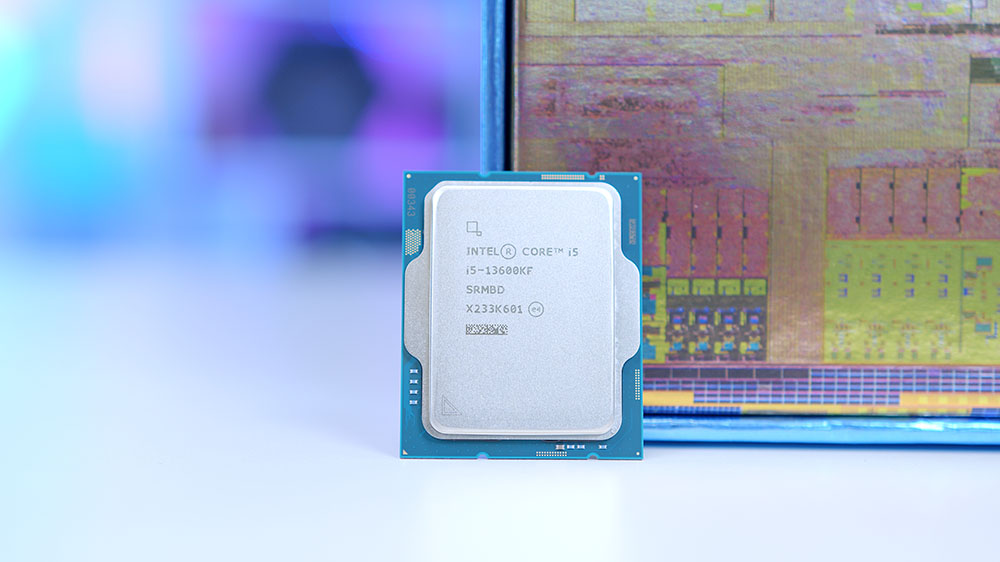 Intel's Core i5-13600KF is an absolute titan of performance offering effectively unrivalled multi-core metrics at this price point. This overclockable option sports 14 cores and 20 threads, with a boost clock of 5.3GHz, putting it on par with the Ryzen 5 7600X that we've touched on above. The 13600KF thrives in threaded applications where the high core and thread count really comes in handy. This means that the 13600KF is more capable of handling workstation applications, improving export and loading times across the board.
Consumers can also enjoy top-end gaming, with 4K being a very viable resolution, dependent on the graphics card that you've chosen. Overall, the 13600KF is an extremely competitive option versus the rest of the market. But its weaknesses stem from its price, and also minimal upgrade paths. This Core i5 option tends to sit at the edge of the $300 mark, and because the LGA1700 socket is likely to become deprecated within the next year or so with the release of a potential set of 15th-Gen CPUs. This means that consumers will have limited upgrades on this particular socket.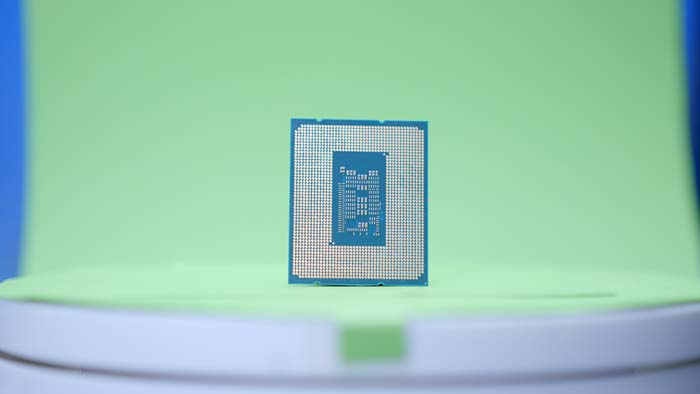 Buy the Intel Core i5-13600KF on:
How We Tested the Best CPUs Under $300
To determine which CPU is the best option on the market, all of the processors that we've looked at have gone through the wringer in a series of tests and analysis. We do this to ensure each option offers a solid value-proposition, along with decent performance across the board. There are also a plethora of considerations that we take into account when analysing CPUs:
Single and Multi-Core Performance
Thermals
Upgrade Paths
Platform Longevity
Pricing
Frequently Asked Questions
Is Multi-Core Performance Important for Gaming?
Not really. Most games will only ever use a few cores at once, so if your CPU has more cores and is geared towards threaded workloads, this won't massively affect gaming performance.
Is My CPU Important for Games?
It is an it isn't. At 1080p, your CPU is pivotal and will affect frames the most if it isn't as strong. At higher resolutions, your graphics card becomes more important taking some of the weight from your CPU.
Is $300 Enough for a Solid CPU?
Yes it is. Although this amount of money won't net you the most capable productivity CPUs, the options we've selected in this roundup are more than capable for 1080p, all the way up to 4K gaming.