Introduction
With a number of recent releases and prices falling on last generation GPUs, there's a plethora of interesting GPU options available on the market right now. In this article we'll be covering a number of options, all of which are readily available for under $600. Given the price point, the GPUs selected will be able to crush 1440p whilst also having some capability to run games at 4K too.
Whilst in previous years $600 would likely have bagged you a top of the line GPU, todays market sits in a much different state. After the crypto craze and worldwide lockdowns, GPU stocks plummeted within the last few years. Only now are we finally starting to see the market become a much more fruitful offering, with prices somewhat resembling good value. We've done our best to consider all buying options and pick a number of cards for differing reasons to cover as many bases as possible.
We have a number of buyers guides available for other budgets too. If the $600 range isn't for you, we have plenty of other guides to satisfy your needs, all of which are worth a look!
Suggested Article: Best AMD GPUs to Buy in 2023
Our Recommendations
1. AMD Radeon RX 6800 XT
👑 The best AMD option.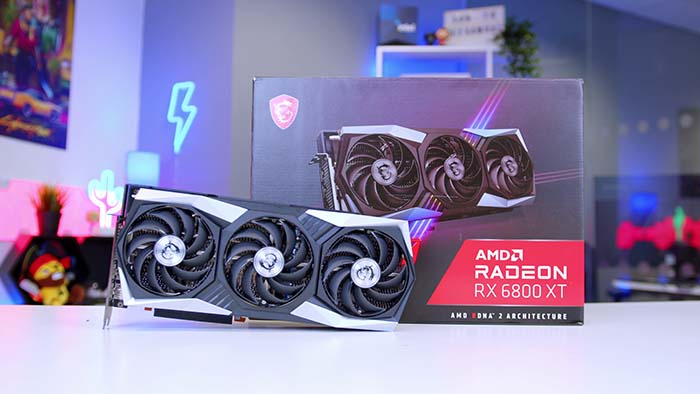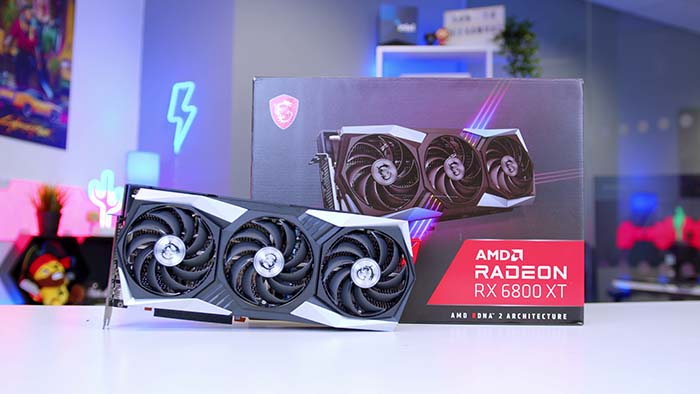 Introduction
The RX 6800 XT is almost a forgotten GPU in the AMD line-up. With heavy praise in recent months for the RX 6750 XT and RX 6950 XT models respectively, the 6800 XT has been quietly going about its business in the background.
Whilst yes this isn't a current generation GPU from AMD, it still offers considerable value and solid performance. Given AMD also currently don't actually offer a current generation 'mid-range' GPU, the RX 6800 XT is the best offering for under $600.
AMD's RX 6800 XT is another GPU to benefit from a number of driver improvements and optimisations post-launch. AMD GPUs in the past have tended to start slow before ramping up performance over time. During our testing we found it to more than hold its own against a number of GPUs, even GPUs considered to be higher end. The RX 6800 XT impressed us across a number of titles and found games such as Modern Warfare 2 and Fortnite to be particular standout titles.
Key Specs
| Key Specs | AMD Radeon RX 6800 XT |
| --- | --- |
| Base Clock (GHz) | 2.02 |
| Boost Clock (GHz) | 2.3 |
| Memory Size | 16 GB |
| Memory Type | GDDR6 |
| AMD Architecture | RDNA 2 |
| AMD Super Resolution | Yes |
| AMD Radeon Software | Yes |
| PCI Express Gen 4 | Yes |
| Graphics Card Power (W) | 300 |
| Required/Recommended System Power (W) | 750 |
Things We Like
Legs at 4K: The RX 6800 XT shocked us with just how well it performed at 4K. We regularly found the RX 6800 XT to be competing with the big boys of the GPU world, steadily churning out consistent FPS from title to title.
Triple fans: Having a triple fan cooler is ideal when pushing a card to the limit. Given its success and capability at 1440p and even 4K at times, the triple cooler is essential for those long gaming sessions at maxed out settings. Cooler temperatures reduce the risk of thermal throttling and thus reduce the risk of loss of performance. Win, win.
Things We Don't Like
FSR isn't as good as DLSS: Whilst considerably better than it once was, AMDs FSR is still the weaker of the resolution scaling tech, with NVIDIA's DLSS a much stronger offering. AMD's FSR is still capable of improving FPS considerably, but we find visual fidelity to be worse when compared to its NVIDIA equivalent.
Radeon Software: We find AMDs Radeon software to be rather clunky at times. We regularly find ourselves sifting through a host of bloated menus and sub-menus before finding the setting we need. NVIDIA's GeForce Experience tends to offer a more streamlined approach.
Summary
For those looking to game comfortably at 1440p and solid capability to play at 4K, the RX 6800 XT is a solid bet. Coming in under the $600 mark currently and below MSRP, the 6800 XT offers considerable price to performance value. Capable of hanging with the bigger boys of the GPU world across a number of titles, the RX 6800 XT proves that newer isn't always necessarily better.
Whilst Radeon software can be a pain to use at times, the drivers at least have steadily improved and thus bolstered the performance of the RX 6800 XT even further. For fans of AMD, the RX 6800 XT is a safe bet.
Features: 4/5
Design: 3.8/5
Performance: 4/5
Value for Money: 4/5
Pros
Great 1440p gaming performance
16 GB RAM is nice to have
Can run titles at 4K
Cons
Slightly better than RX 6750 XT
FSR leaves a lot to be desired
Counter-intuitive software.
Where to Buy
Buy the AMD Radeon RX 6800 XT on:
2. NVIDIA GeForce RTX 3070 Ti
👑 The best NVIDIA Ampere option.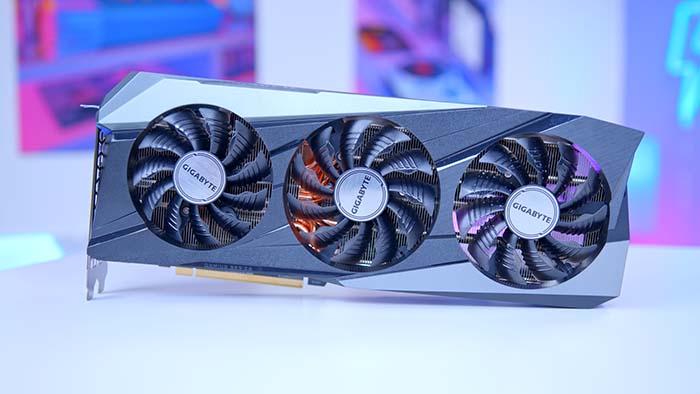 Introduction
NVIDIA's RTX 3070 Ti is another last generation GPU to make our list today, but for good reason, it still holds up today. Given the sorry state the RTX 4000 series currently find themselves in with regards to consumer reviews, the RTX 3000 series GPUs have once again become an interesting prospect.
The RTX 3070 Ti is a great option for the mid-range to lower high-end builds, capable of handling multiple resolutions with relative ease. With an MSRP of $499 the RTX 3070 Ti sits comfortably within our budget. Even with current pricing sitting slightly higher than MSRP at times the price still sits strongly below the price point cut-off.
NVIDIA cards haven't experienced the same level of price reductions as their Team Red counterparts which is unfortunate news for consumers. Fear not though, a number of NVIDIA GPUs and namely the RTX 3070 Ti still offer considerable bang for your buck. The RTX 3070 Ti is another NVIDIA GPU to reap the benefits of NVIDIA's AI-backed DLSS. Allowing for significantly increased performance at a slight loss to visual fidelity, DLSS does a great job of bolstering performance and increasing the price to performance value.
The RTX 3070 Ti does unfortunately miss out on NVIDIA's newest 'Frame Generation' technology developed for DLSS 3.0, but we found the RTX 3070 Ti to be be more than capable at both 1440p and 4K with DLSS 2.0.
Key Specs
| Spec | NVIDIA GeForce RTX 3070 Ti |
| --- | --- |
| Base Clock (GHz): | 1.58 |
| Boost Clock (GHz): | 1.77 |
| Memory Size: | 8GB |
| Memory Type: | GDDR6X |
| NVIDIA Architecture: | Ampere |
| NVIDIA DLSS: | 2.0 |
| NVIDIA Frame Gen: | No |
| NVIDIA Reflex: | Yes |
| PCI Express Gen 4: | Yes |
| Graphics Card Power (W) | 290 |
| Required/Recommended System Power (W) | 750 |
Things We Like
DLSS: NVIDIA's AI-backed resolution scaling technology has been a huge selling point for RTX cards since its initial release. Capable of significantly and consistently improving FPS numbers, DLSS is the best offering for resolution scaling on the market currently.
Architecture: NVIDIAs Ampere Architecture is now a tried and tested architecture and one we're a big fan of here at GeekaHQ. Consistent as ever, we've tested GPUs built on this architecture whilst in its infancy through to current day without any major issues at all. Providing significant improvements over the previous Turing architecture, cards built on the Ampere architecture are more than worth a consideration.
Things We Don't Like
8GB VRAM: Now I must admit this one caught even me by surprise. The RTX 3070 Ti only has 8GB of VRAM. Whilst it clearly hasn't had too significant an effect on game performance for us to not realise, for future titles we'd seriously recommend picking up a card with slightly more.
Older Hardware: Whilst by no means all doom and gloom, the older hardware is beginning to show its age when compared to the new GPUs at times. Most notably in the Ray-tracing department. Not having access to tech such as Frame Generation is a huge loss when it comes out to all-out performance at maxed out settings. Whilst the RTX 3070 Ti does a good job offsetting this, there's no denying NVIDIA have pushed boundaries with the new generation of GPUs.
Summary
The RTX 3070 Ti as seems to be a running theme with the RTX 3000 series is another stellar option in NVIDIA's line-up. Capable of crushing titles at 1440p, regularly cruising past the 144 FPS mark is a breeze and allows for regular ultra smooth gameplay. Whilst the 8GB VRAM does feel a little on the lighter side at times, we didn't feel it affecting performance too much, if at all, for now. How the RTX 3070 Ti performs in future titles remains to be seen but for now its more than capable with its current VRAM budget.
Take it from someone who owns this GPU, yes that's right my personal rig currently features a 3070 Ti, this GPU is a very solid offering from NVIDIA. I regularly play demanding titles such as Red Dead Redemption 2 and Elden Ring, without any major issues. Whilst yes, this does potentially make me slightly biased, it doesn't take away from the fact that the RTX 3070 Ti is a great offering.
Features: 4.3/5
Design: 4.2/5
Performance: 4/5
Value for Money: 4.2/5
Pros
Solid performance at 4K
NVIDIA's technologies are industry leading.
Perfect for a mid – lower high end system.
Cons
Misses out on DLSS 3.0
8GB VRAM
Where to Buy
Buy the NVIDIA GeForce RTX 3070 Ti on:
3. NVIDIA GeForce RTX 4070
👑 The best new generation option.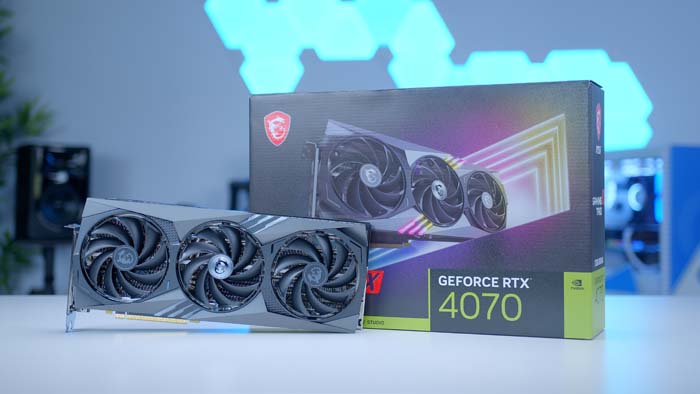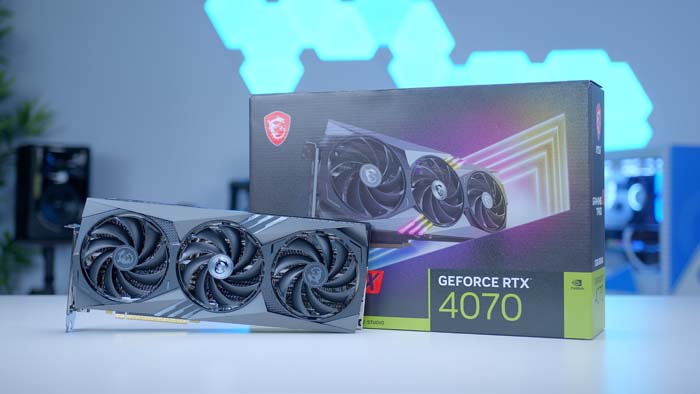 Introduction
The only current generation card to make the cut today is the RTX 4070. Coming in at a whopping $200 cheaper than its Ti model, the RTX 4070 was the first and possibly only somewhat well priced RTX 4000 series GPU.
With an MSRP of $599 and pricing currently holding steady, the RTX 4070 sits right on the top end of our budget but does offer the strongest performance of our three options today.
Built on NVIDIA's latest architecture, the Ada Lovelace architecture, the RTX 4070 comes with a number of significant upgrades over the previous generation. The most notable upgrade is that of DLSS. With NVIDIA's resolution scaling tech now being known as DLSS 3.0, it comes loaded with the brand new 'Frame Generation'. With DLSS' new tech upgrade having the ability to artificially generate whole frames as opposed to pixels, without the need for the game or GPU itself to do any major grunt work, the GPU can be left to focus on what it does best, thus significantly improving performance.
Package 'Frame Generation' with the RTX 4070 being the best positioned RTX 4000 series GPU to date (price-wise) and potential consumers are onto a winner. Whilst not to say we think its cheap, its definitely not, its also not as wildly priced as other RTX 4000 series cards. With so many other recent releases from NVIDIA pricing out potential consumers or being deemed bad value for money for those who can afford, the RTX 4070 looks to be a diamond in the rough.
Key Specs
| Spec | NVIDIA GeForce RTX 4070 |
| --- | --- |
| Base Clock (GHz): | 1.92 |
| Boost Clock (GHz): | 2.48 |
| Memory Size: | 12GB |
| Memory Type: | GDDR6X |
| NVIDIA Architecture: | Ada Lovelace |
| NVIDIA DLSS: | 3.0 |
| NVIDIA Frame Gen: | Yes |
| NVIDIA Reflex: | Yes |
| PCI Express Gen 4: | Yes |
| Graphics Card Power (W) | 200 |
| Required/Recommended System Power (W) | 650 |
Things We Like
Salvages RTX 4000 series reputation: The RTX 4070 is a standout in the current NVIDIA line-up. Offering generational upgrades to both performance and features combined with a price point that isn't out of this world, the RTX 4070 comes as a complete package. NVIDIA even sorted out their GPU sizing issues with the RTX 4070 for good measure.
DLSS 3.0: NVIDIA have knocked it out the park with the updates to DLSS 3.0. Frame Generation is a game changer and further cements NVIDIA's status as industry leaders when it comes to resolution scaling. Allowing for performance gains that would have once before been impossible, Frame Generation is a class act and worthy of its plaudits.
Things We Don't Like
MSRP Stocking is tight: Whilst RTX 4070s are definitely available for within our budget, not all models are readily available for MSRP pricing. Only select models are still sitting under $600 which may cause some stocking issues at times for potential consumers looking to stay within budget.
Summary
The RTX 4070 does a great job of bringing NVIDIA's latest series of GPUs to the market and making them accessible for more than the hardcore pc enthusiast or well-off general consumer. The RTX 4070 is the best placed RTX 4000 series card to date, capable of playing comfortably at all three mainstream resolutions whilst keeping up with even the biggest boys of the GPU world. The Ada Lovelace architecture further bolsters the already strong performance and allows the RTX 4070 to be a real mid-high end powerhouse of a GPU.
Features: 4.5/5
Design: 4.3/5
Performance: 4.5/5
Value for Money: 3.8/5
Pros
Most sensibly priced RTX 4000 card.
DLSS 3.0
Very power efficient.
Cons
Still expensive.
Capable but not ideal for Raytracing.
Where to Buy
Buy the NVIDIA GeForce RTX 4070 on:
AMD or NVIDIA and who to choose?
The age old question and one that doesn't have a true right or wrong answer. It all comes down to preference.
On the one hand AMD's current pricing places their GPUs at a significantly cheaper and stronger market point. AMD currently only have 3 new generation cards on the market currently however, with prices being so low on a number of GPUs due to them being last generation cards.
NVIDIA on the other hand, currently have their GPUs priced (a lot) higher but do have a full new generation line-up of GPUs to choose from. NVIDIA also have industry leading technology in the form of DLSS and in particular with new gen GPUs, DLSS 3.0 and Frame Generation.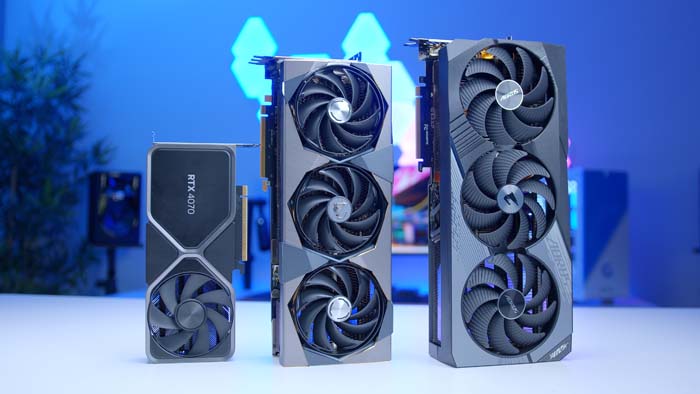 In previous years AMD cards have had shakier performance out of the box but have steadily improved through numerous driver updates to be arguably stronger than their direct NVIDIA equivalents. This issue has seemingly been rectified with the RX 7000 range, with performance being red hot day one, whilst still being the cheaper options.
NVIDIA GPUs tend to be the same day one as they will be on day 100, which is great if the card is strong out the box but bad news if performance leaves things to be desired. NVIDIA cards do however tend to be the more refined product, the software, technology and price all reflect a 'premium' offering from Team Green. Ray-tracing is another area in which NVIDIA GPUs are the undoubted best option with AMD still to crack this department fully.
Currently we'd argue AMD giver the better value for money offering. NVIDIA whilst having launched a range of newer more powerful GPUs have missed the mark on nearly all of their recent pricings. Whilst if all out performance is your sole purpose NVIDIA are the stronger option.
Is $600 Enough for a Graphics Card?
When taking a look back to a few years ago, $600 was just $50 shy of bagging you a top end GPU in the form of the RTX 3080. Fast forward to now and the RTX 3080 can no longer even be picked up for within budget, so what's changed? Previously $300 – $400 was enough to comfortably afford a strong performing GPU and even then in a world of budget GPUs, wasn't necessarily considered cheap.
The market has definitely changed within the last few years, with Covid and the Crypto craze, the GPU market suffered heavily through lack of supply and surge of demand. All of which resulted in price premiums being paid for GPUs and stock to be non existent.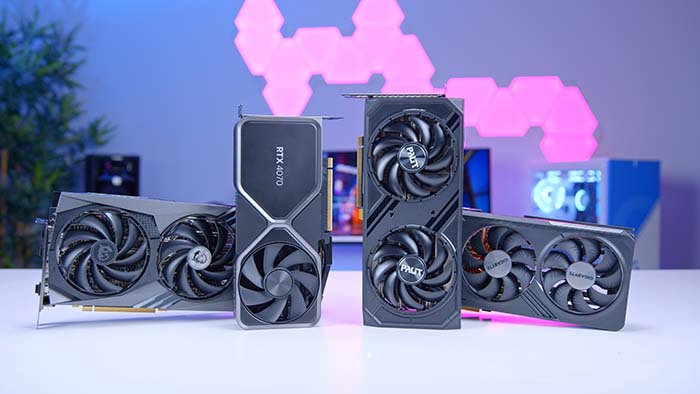 With the market only now somewhat recovering and with the recent influx and upcoming GPUs stocking at least is in a much healthier state. As of yet, however, AMD are the only half of the big two to make considerable price slashes to older gen cards. AMD's new releases have also all been priced at much stronger and consumer friendly prices than that of anything NVIDIA has released as of yet, with us expecting this trend to continue as AMD unveil more GPUs. If cheaper GPUs are the objective, AMD are the best bet currently.
To answer the question however, yes you can certainly purchase a solid GPU in todays market for $600, with all of the choices we've listed above being great options. However, temper expectations if this is your first GPU purchase in some time, $600 in todays market (like any) certainly won't go as far as it previously did.
Why You Can Trust Us
Before jumping into our recommendations, we wanted to briefly discuss why you can trust all of the components that we've picked out today. We have a dedicated team of PC building enthusiasts that work very hard to make sure that all of the components we get into our offices are tested and evaluated thoroughly for general usage. They spend hours with each product evaluating their strengths and weaknesses which we can then relay to you through various different forms of content. For those interested in learning more about our editorial team, head over to the About Us section.
How We Tested the Best GPUs under $600
In order to test and evaluate the best GPUs under $600, there are a number of factors that we take into account, these are:
Performance
Thermals
Aesthetic
Value for Money
Conclusion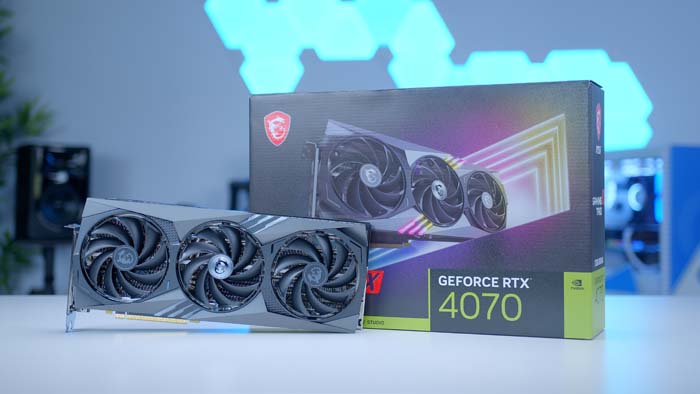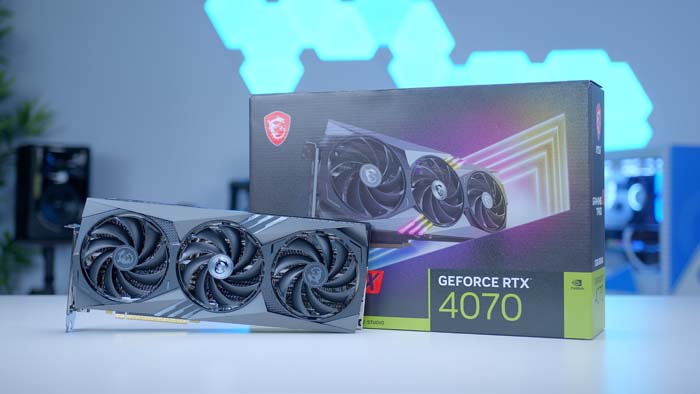 Best Graphics Card Under $600: NVIDIA GeForce RTX 4070
Right now, in todays market, hand me $600 and I'm picking up an RTX 4070. To be clear, the other two are great options and sit at prices more comfortably within the budget but for me, the RTX 4070's additional performance and DLSS 3.0 capabilities push into another league.
Being the first and only RTX 4000 series GPU to be priced somewhat competitively, the RTX 4070 reaps the benefits of the new architecture, capable of multi resolution performance our other two choices simply cant match. For the more budget conscious consumers the other two act as great 'value' picks but if you're looking to spend the full $600 the RTX 4070 is the best option. Building off everything the RTX 3070 Ti does and improving it thanks to the new architecture, for $100 more, the performance benefits speak for themselves.
However, for those capable of waiting on pulling the plug, I would hold off and see if AMD bring out a direct competitor. AMDs latest releases have been the stronger offerings when comparing them to direct equivalents and it will be interesting to see if this continues.
Read our full read our NVIDIA GeForce RTX 4070 review, or Buy the NVIDIA GeForce RTX 4070 on Amazon
Frequently Asked Questions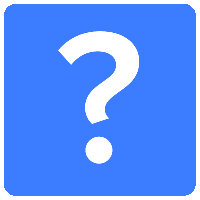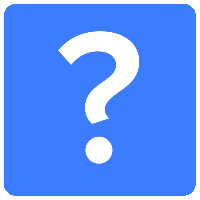 Is DLSS or FSR better?
NVIDIAs resolution scaling tech is stronger than ever and has once again cemented itself as the industry leader. Whilst the gap had been closing, the introduction of DLSS 3.0 has blown AMD's current FSR offering out of the water.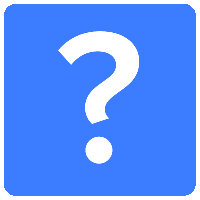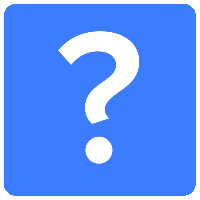 Can I game at 4K with these GPUs?
Whilst yes, the RX 6800 XT, RTX 3070 Ti and RTX 4070 can all technically play at 4K, we find the RTX 4070 to be the only GPU that's as comfortable gaming at 4K as it is at lower resolutions.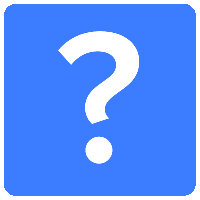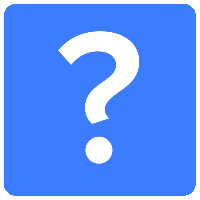 What size PSU do I need?
PSU wattage size is dependant on each individuals PC build. GPU manufacturers place specification sheets one their website that detail GPU power consumption and recommended minimum PSU size and are as good a place to start as any.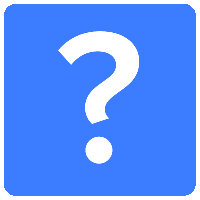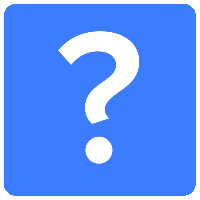 Can I Play Ray-Traced Games with these Cards?
Yes you can. Performance will vary across all three, with the RTX 4070 being the strongest performer. All three cards however, whilst compatible with ray-tracing are more comfortable without it.